When we have a night out plan, whatever the occasion, the essential part of the plan is the process of getting ready. Whether going out with your friends or lover, the look has to be glamorous as much as possible. A glam night out makeup needs a little touch of glitters, bold shades, and mysterious eyes. The following fancy night out makeup list makes you want to try them asap. Keep scrolling to see all of the inspirational night out makeups from glossy eyeshadows to ombre lips. Here are 12 Glam Night Out Makeup Ideas with the great makeup product suggestions which slay the whole makeup game!

METALLIC MAKEUP IDEAS
Metallic makeup look is one of the most demanding makeup trends since 2018's beginning. It's still the fancier makeup look if a night out event comes up. You can choose any color for metallic makeup such as silver, gold, or copper. There are many metallic shade alternatives yet it depends on how you will apply it. If you go with full metallic lips, choose the same colored but pale one for your eyes.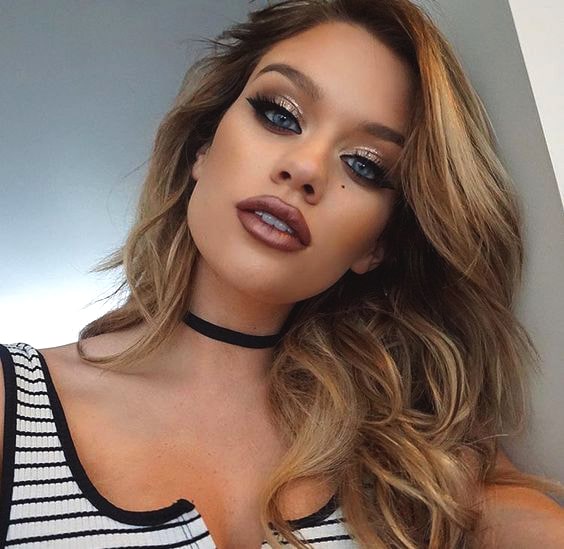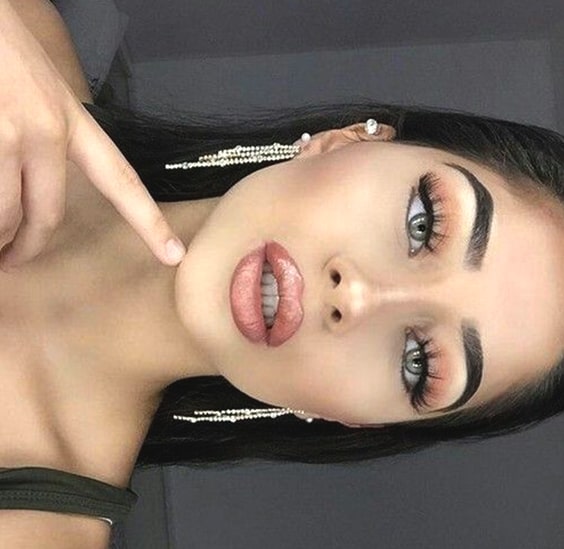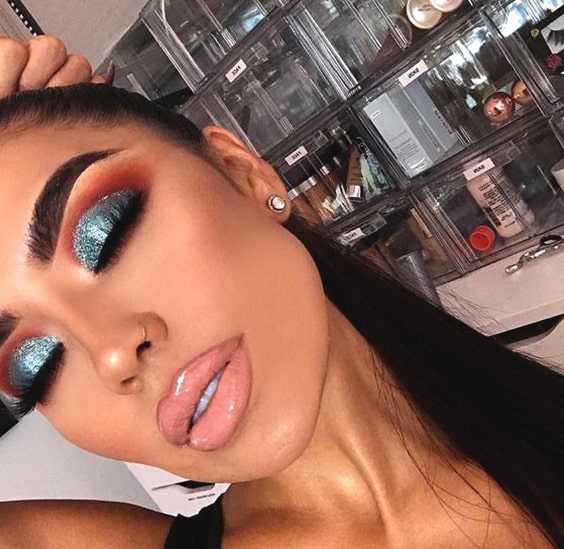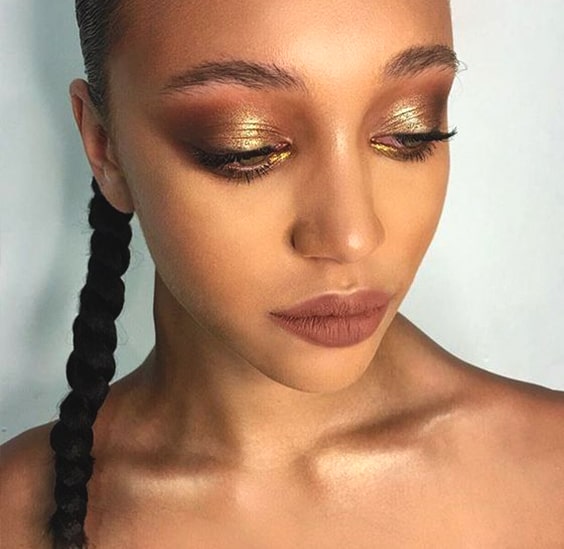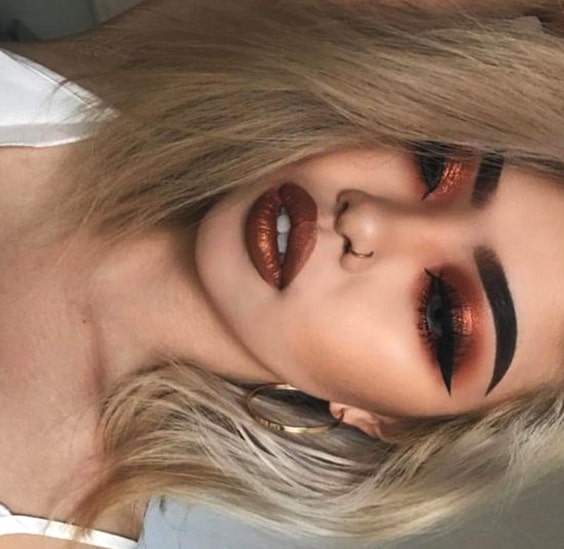 Product Suggestion:
GLOSSY MAKEUP IDEAS
A night out means shining bright like a star with your makeup look. So, what can be glossier than a glossy makeup? NOTHING! Glossy makeup trend is climbing the top of the 2019's beauty trends list. Here are some glossy makeup looks for you to steal for your night. The fully glossy makeup is so trendy that gloss is applied to cheekbones, lips, and eyelids. If you want to keep it lowkey, I suggest you just apply it on your lips or cheekbones.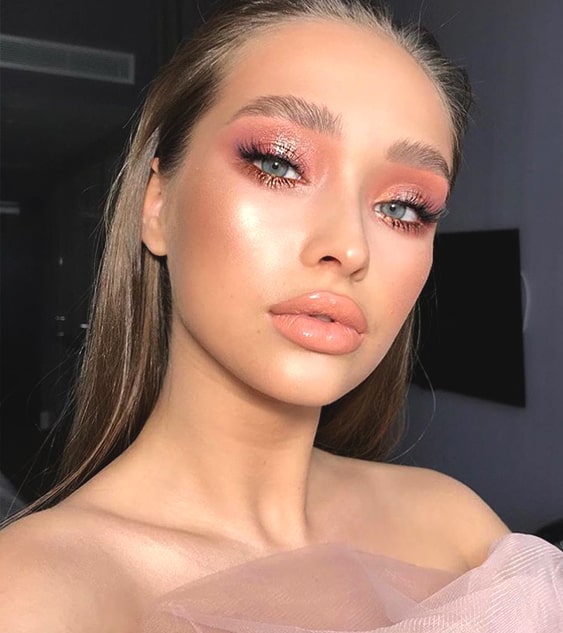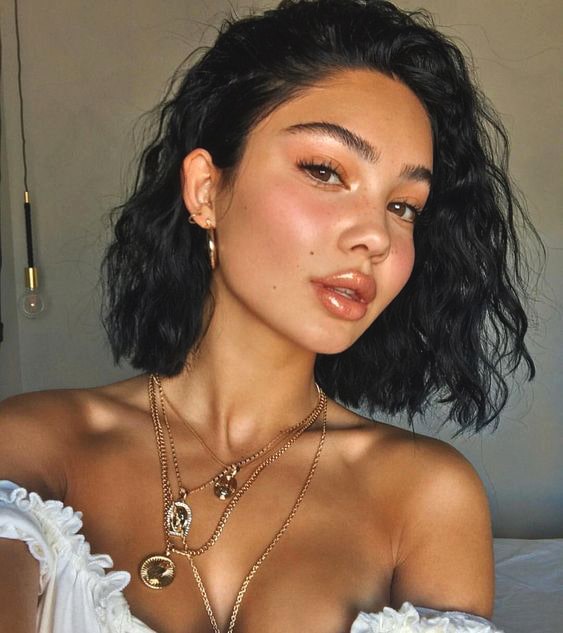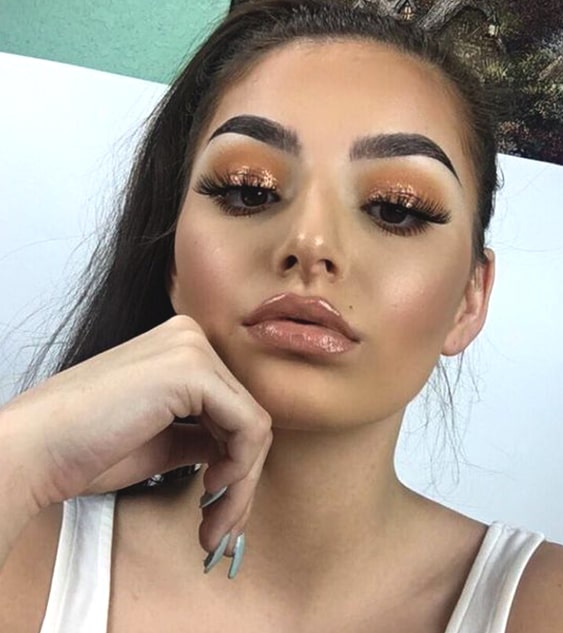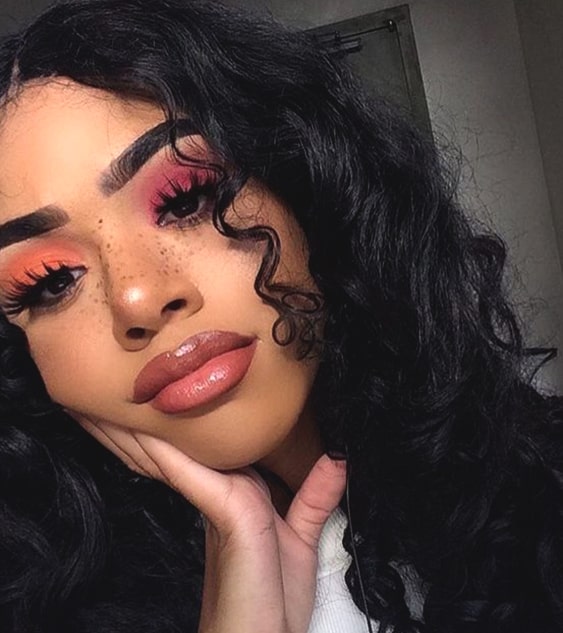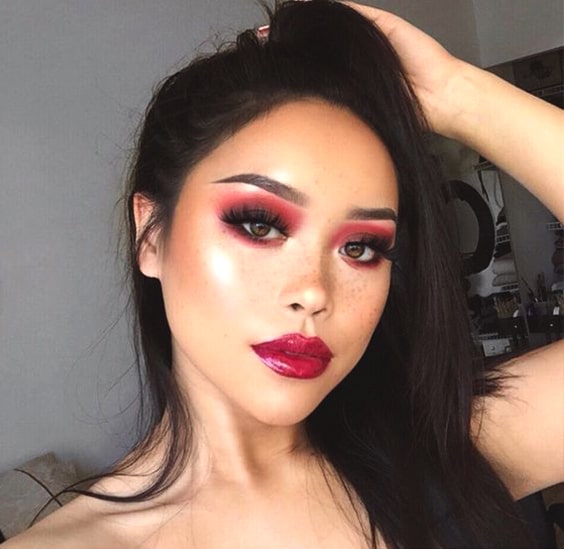 Product Suggestion:
GOLD & BOLD MAKEUP IDEAS
Gold eyeshadow can be the most preferred shade for the night occasions. Gold shades not only make your makeup richer but also give you brighter glances. Moreover, gold is the best option to go bold with such as gold glitters or gold & bold smokey eyeshadow. Don't hesitate to mix any color with gold, because there are so glam gold & bold makeup ideas that we gathered for you to inspire!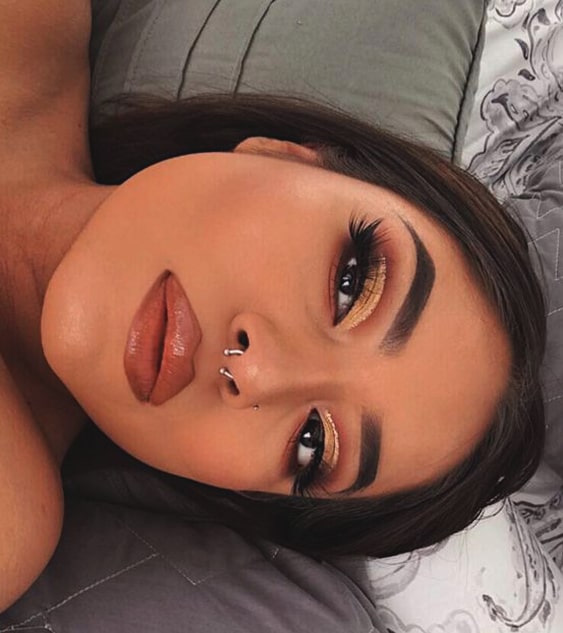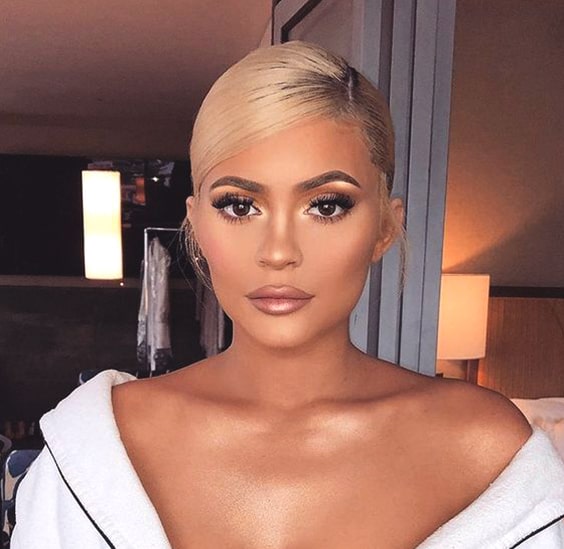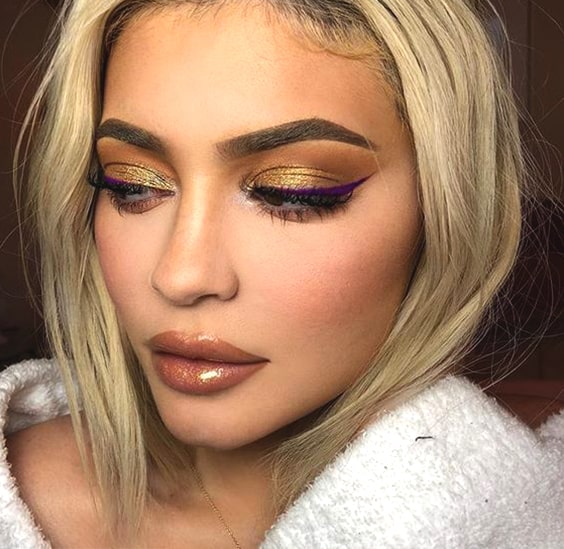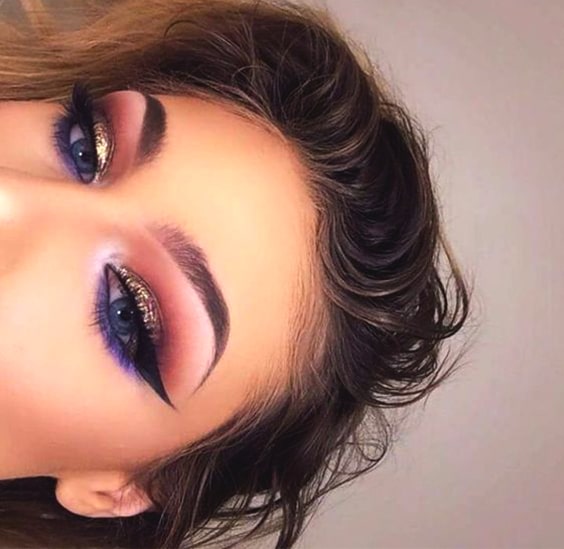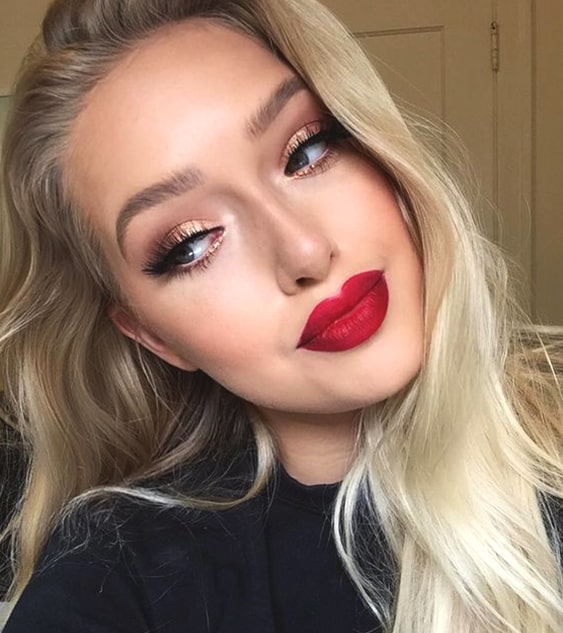 Product Suggestion:
OMBRE LIPS MAKEUP IDEAS
If you think the ombre lips makeup is backbreaking, your idea will change completely after reading this. How to do the perfect ombre lips without a hassle? First, you will start by matching colors. After choosing the colors that are best suited to each other, apply one as a base to the middle of your lips. Make sure that the color you will apply as a base is lighter than the other one. Create a gradient with the dark color. Apply darker lip liner from the curves to the middle. Continue by gently applying it to the inner side of your lips. Leave the base color at the middle. Also, you can do the contrary from a lighter tone to a darker tone. Easy-peasy!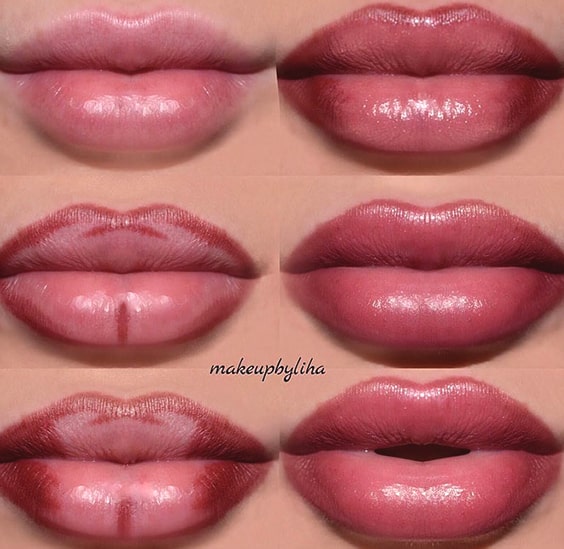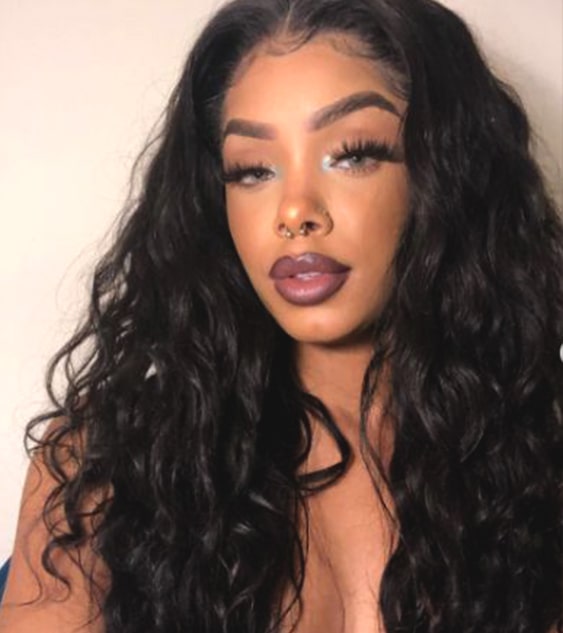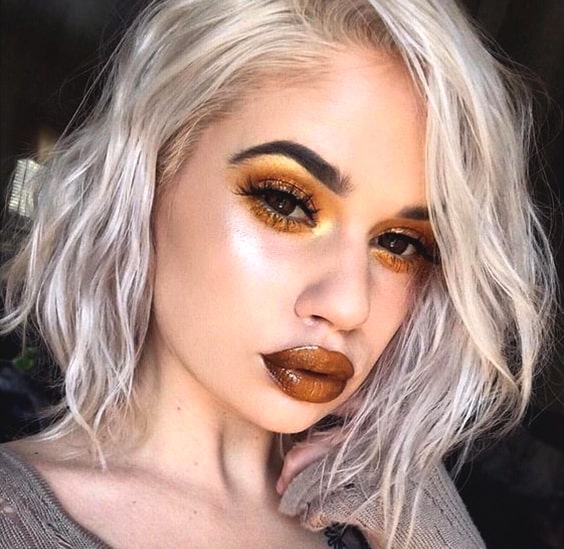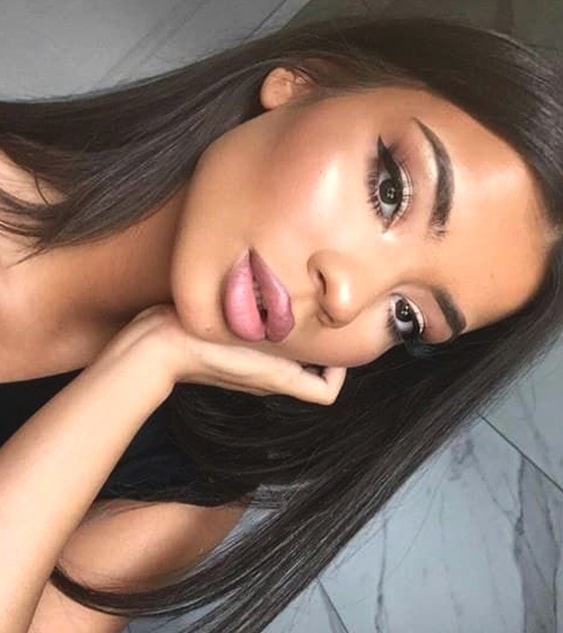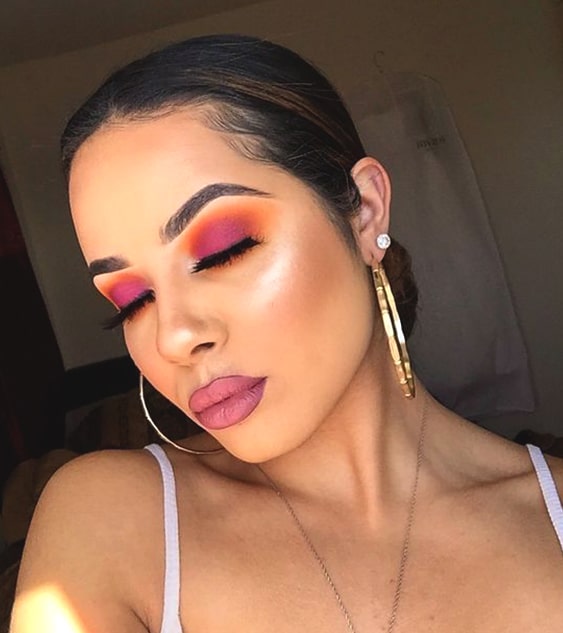 Products Suggestion:
ORANGE MAKEUP IDEAS
Orangey and peachy looks have to be on your night-out makeup list, no questions asked! This trend will both warm up and upgrade your look. If you don't expect orange works in the night, think twice. It's a marvelous makeup idea to coordinate an orangey eyeshadow with a peachy blush on your cheeks and keep the lips as nude as natural.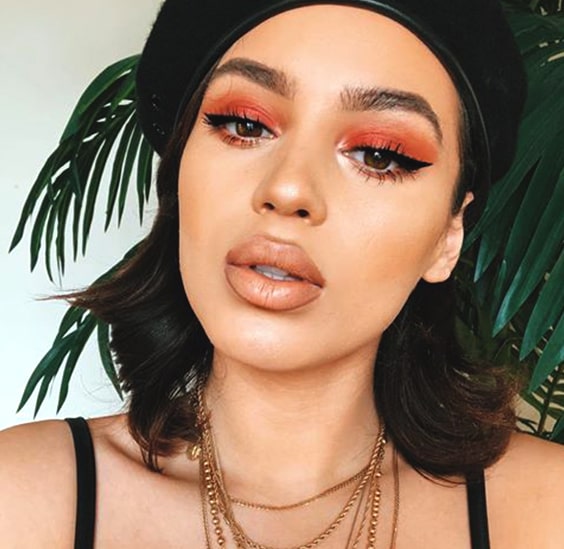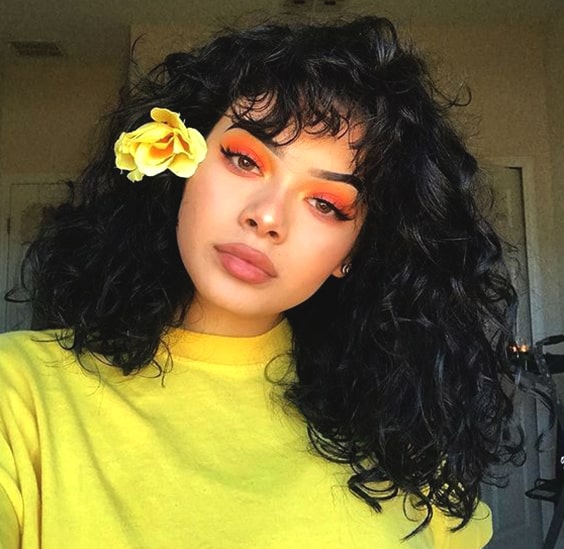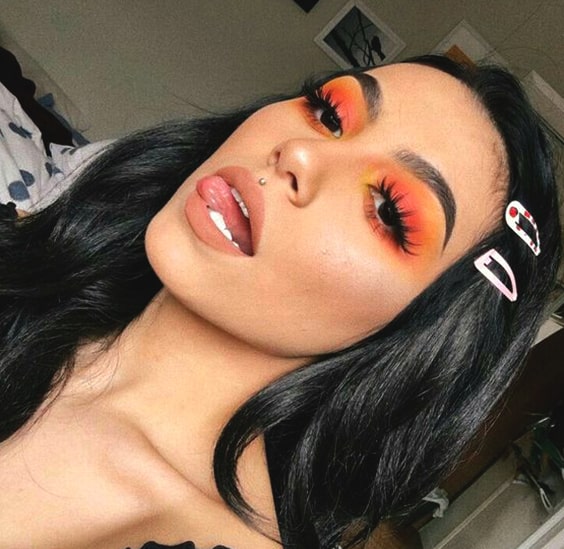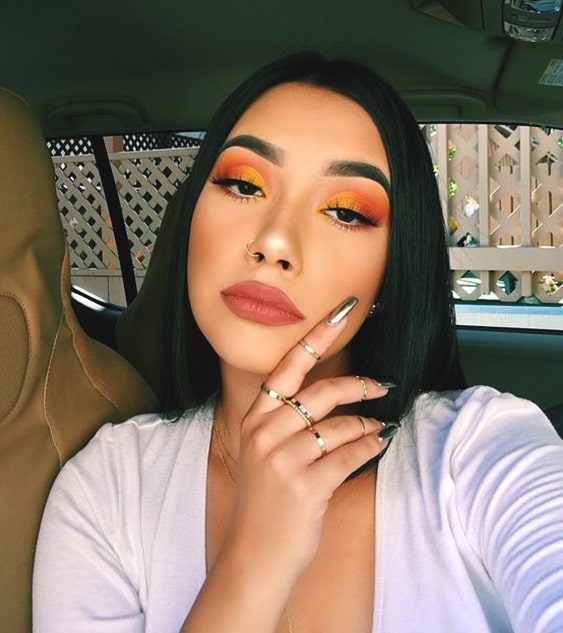 Product Suggestion:
PURPLE EYES MAKEUP IDEAS
A mysterious glance is quite a night-out thing that every makeup artist has agreed with. Thus, purple which is the color of mystery and also royalty will take over your night makeup. You can go bolder as much as you want with purple shades, it's one of the right colors for the night makeup. Let your purple eyes dominate your makeup, avoid to use too much purple on your lips, otherwise, your eyes won't be that eye-catchy.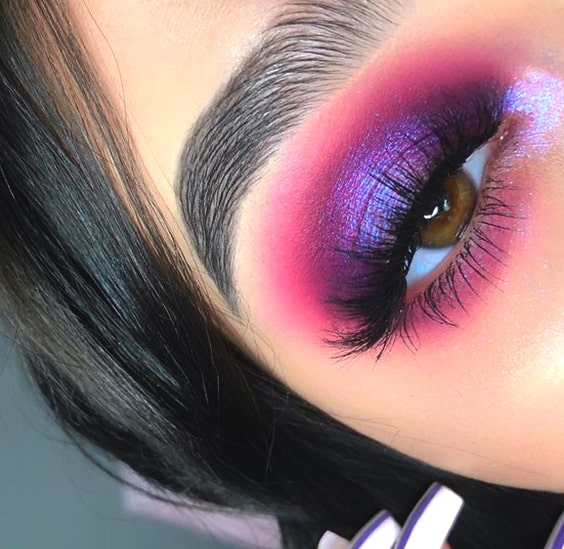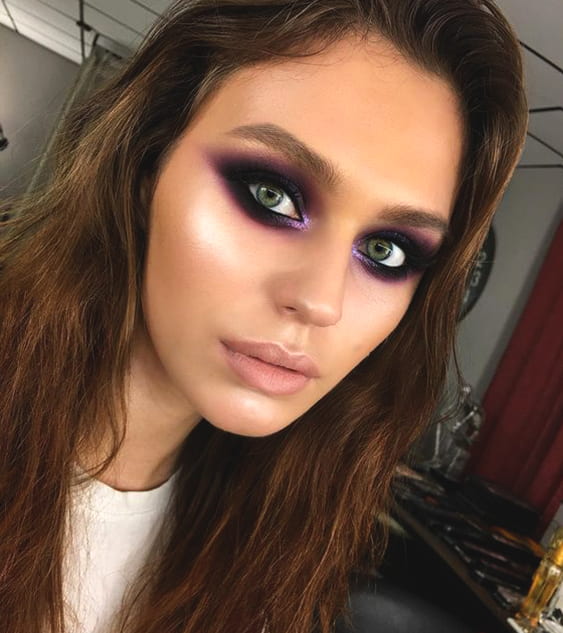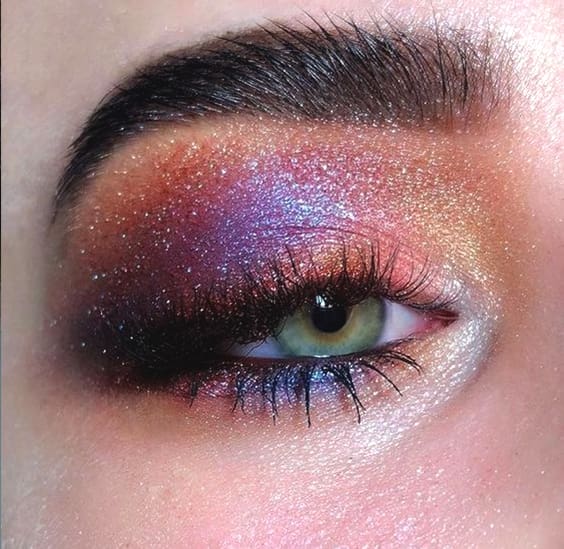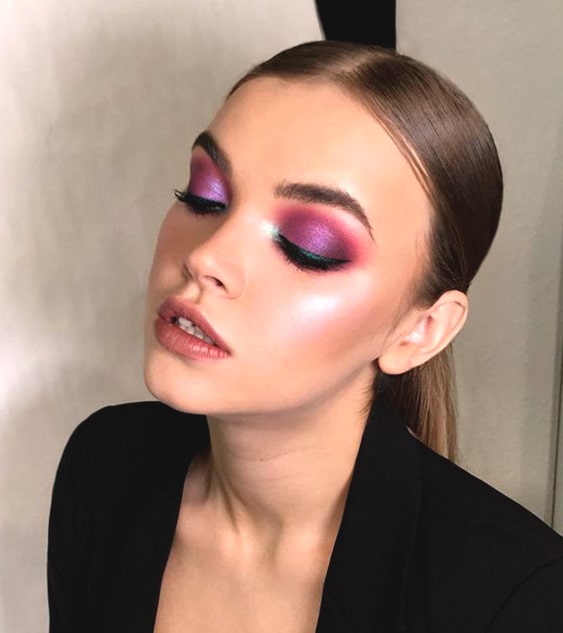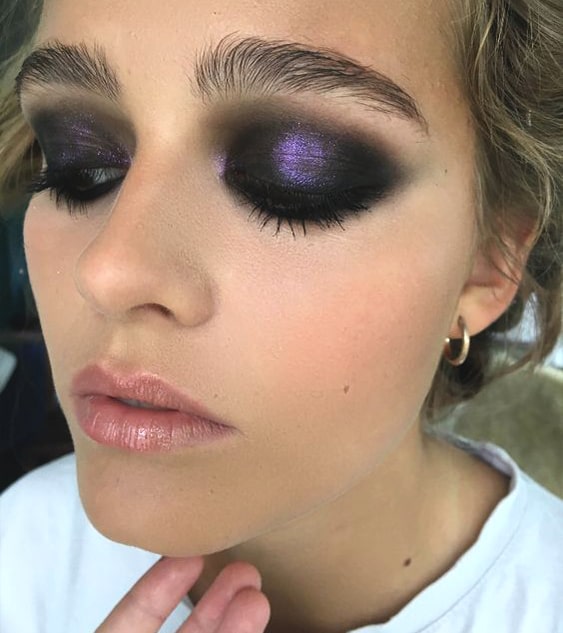 Product Suggestion:
NAVY BLUE EYES MAKEUP IDEAS
How about settling the blue sky of the night on your eyes? Navy blue is more appealing than noir black and more gleaming. Navy blue can mix with emerald green and mustard yellow as smokey eyes or two-tone eyes. Furthermore, you can apply some blue tinted highlight to your cheeks to richen your night out look. Get some inspiration from our list and express your makeup skills on your next night out. ?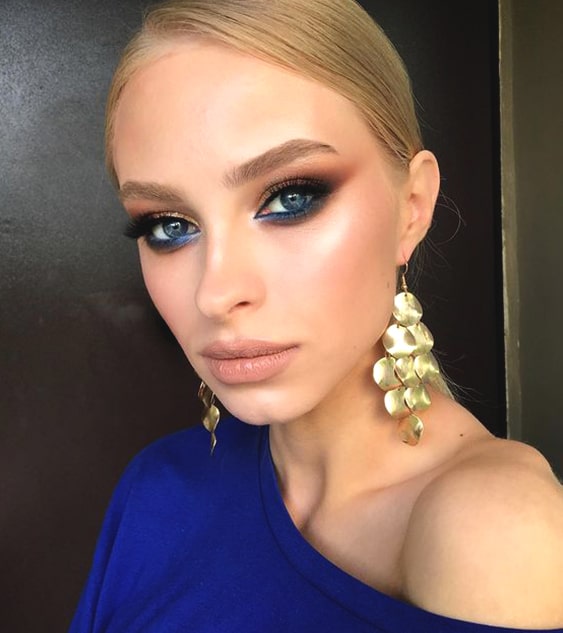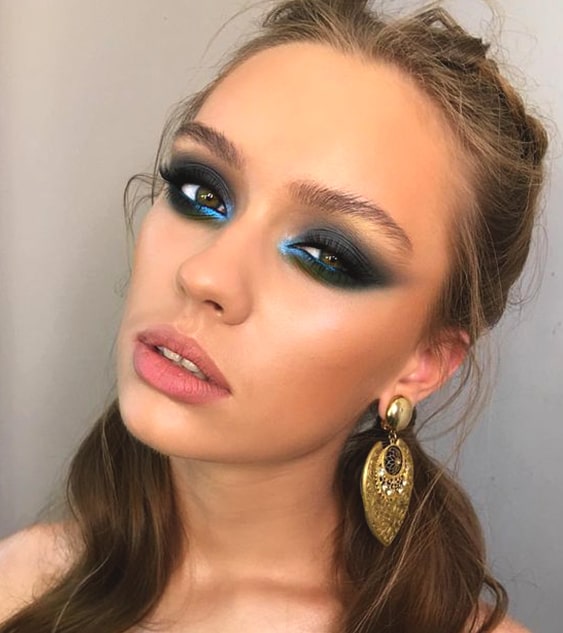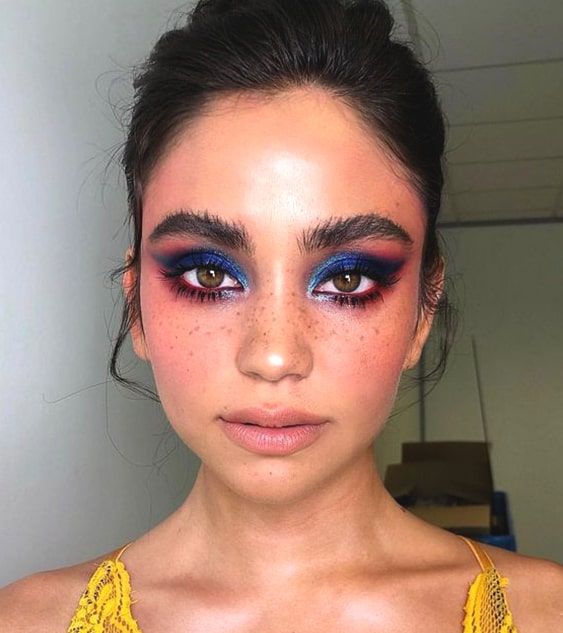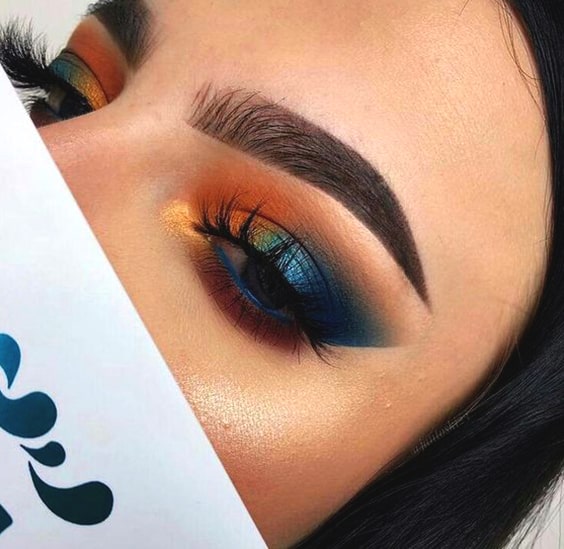 Product Suggestion:
NUDE BUT GLAM MAKEUP IDEAS
Who said that nude colors shouldn't be a night out makeup? Hell yes, they should! Just a little bit of creativity and we'll show you how nude colors can turn into a glamorous night makeup. Remember the glossy and glittery makeup tricks, you can add these ways as nude tones to your cheeks and eyes. The nude but glam trend is just for those natural look addicts.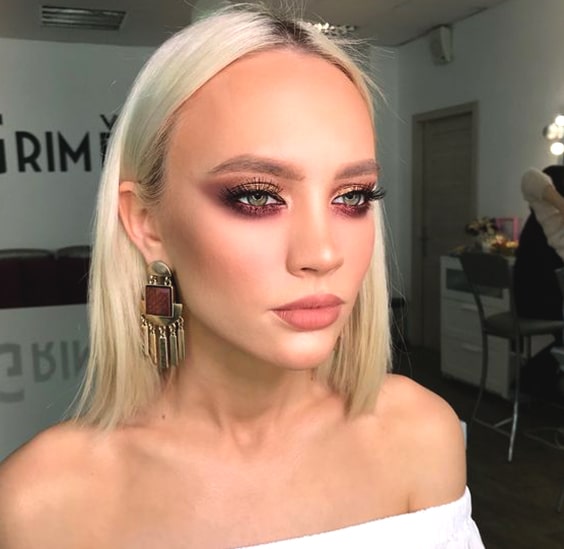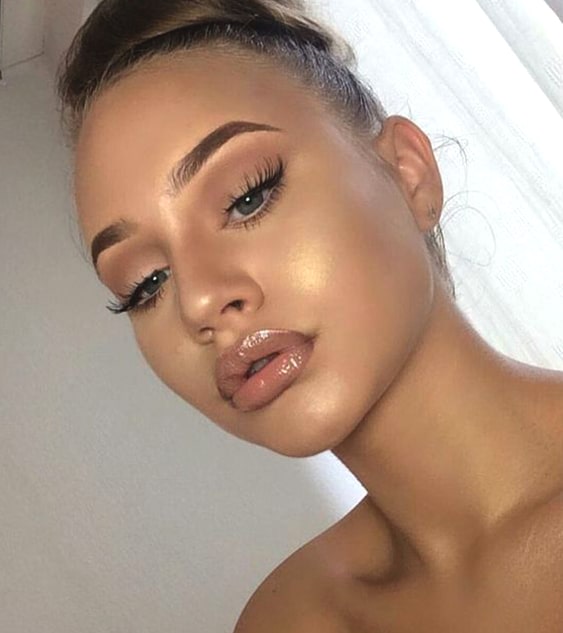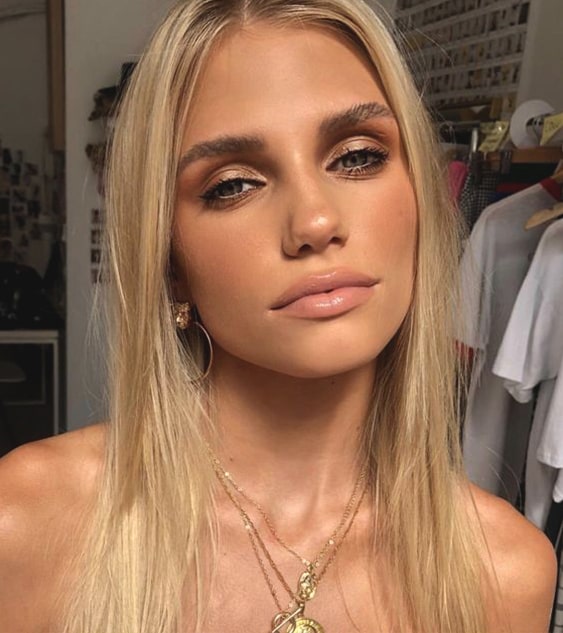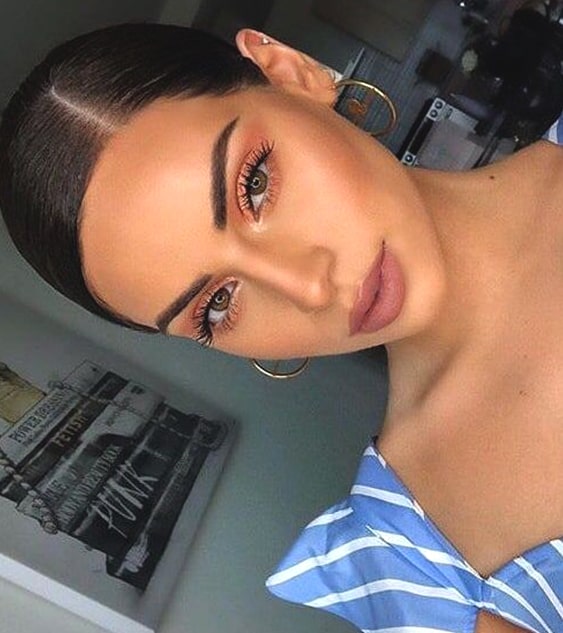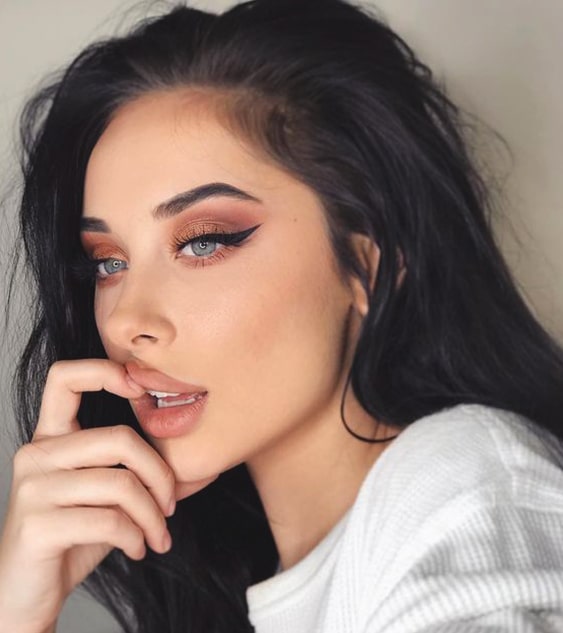 Product Suggestion:
CRANBERRY EYES MAKEUP IDEAS
If we are talking about bold and seductive colors, cranberry has to be on the list. Cranberry is going to heat up your night and turn you into a real hottie. Cranberry eyes are not just suitable for night outs it's also worth to try on several occasions like Valentine's day or Christmas. Here are some glam cranberry eyes makeup looks that you will love!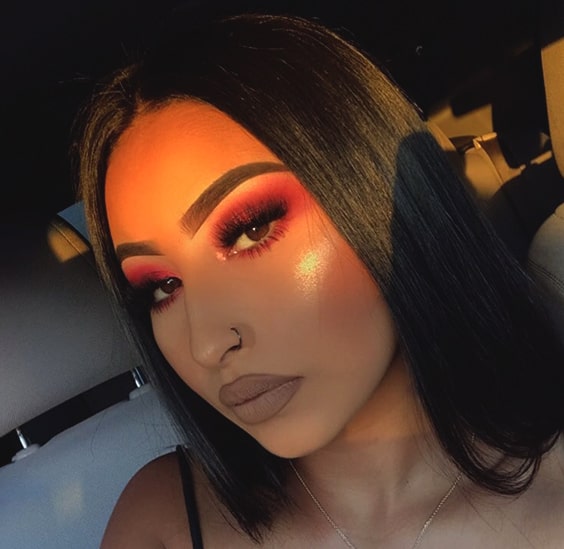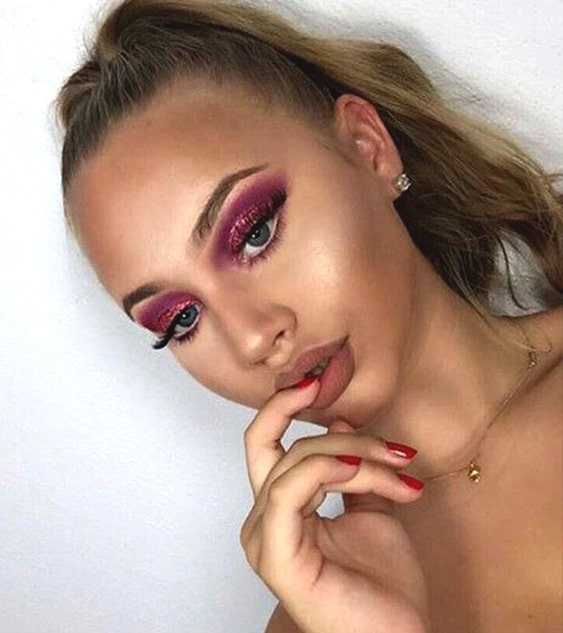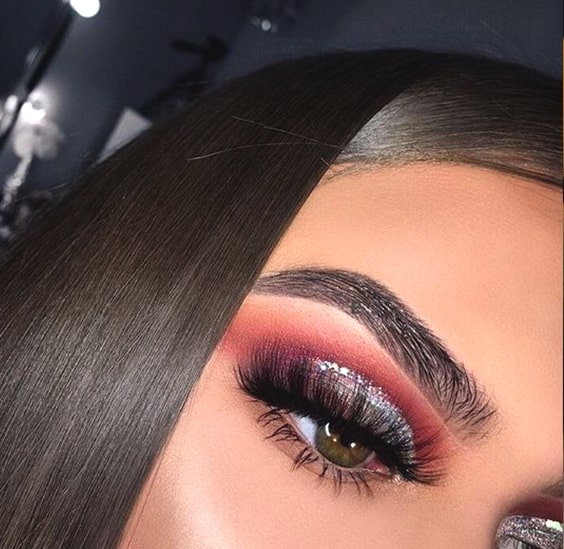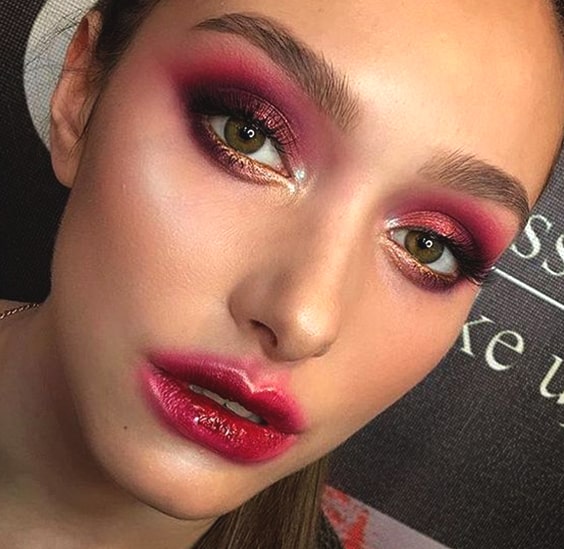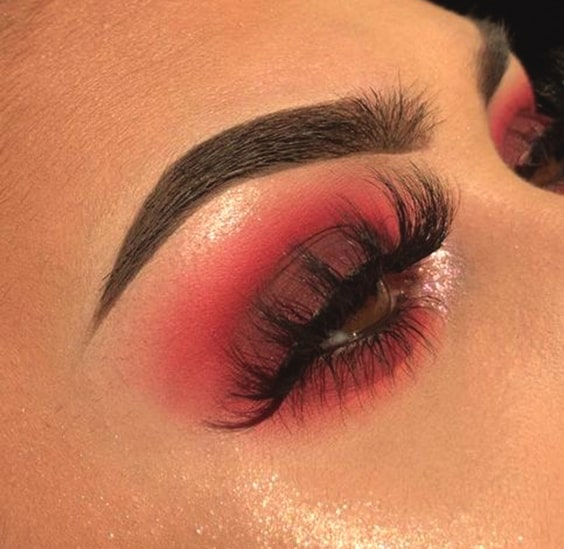 Product Suggestion:
BOLD GREEN EYES MAKEUP IDEAS
Green means freshness and boldness, in addition, choosing this color you also want to look playful. Everybody admits that a night out has to be fun at least, so there is no obstacle for you not to get some green on your eyes. It's a great green eyeshadow makeup idea to go with smokey makeup to your date-night for a wild and flirty look at the same time.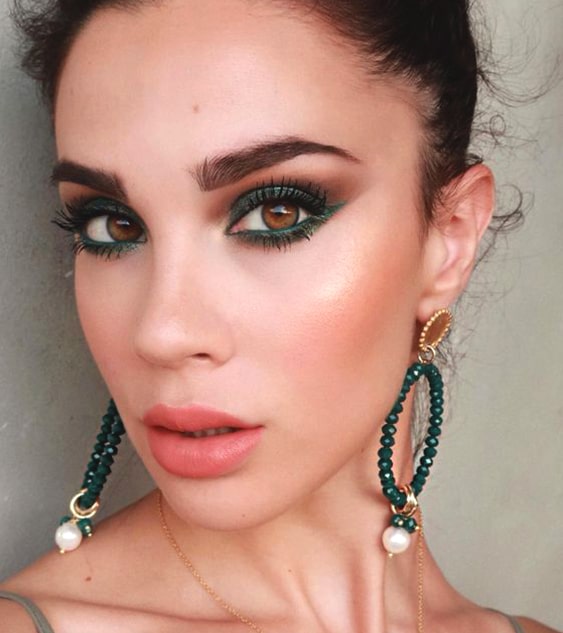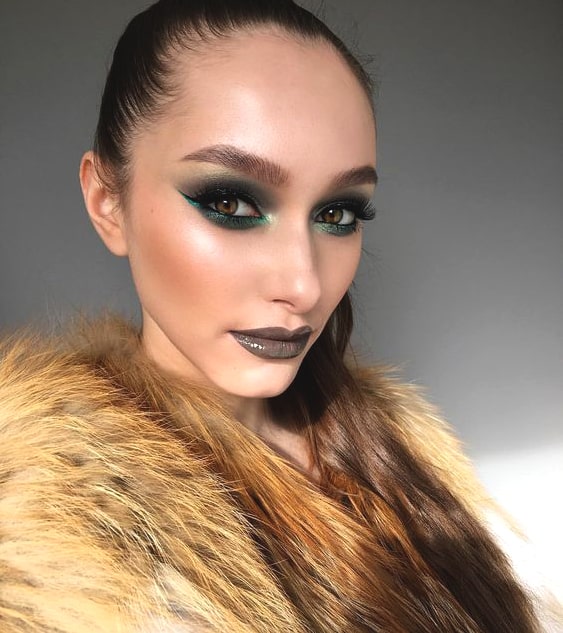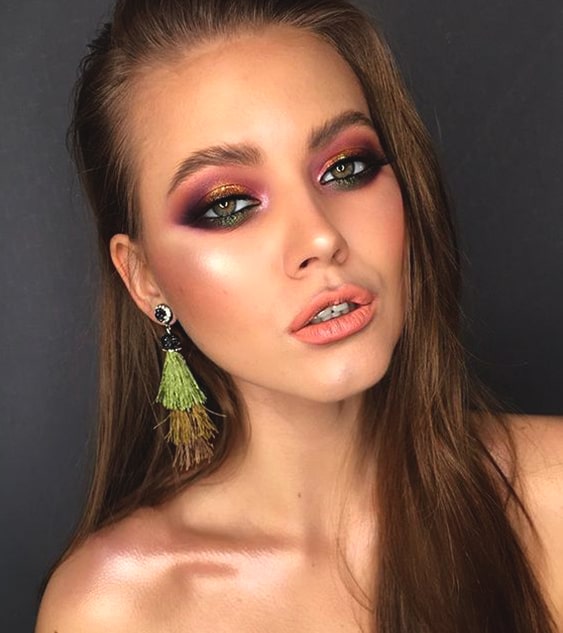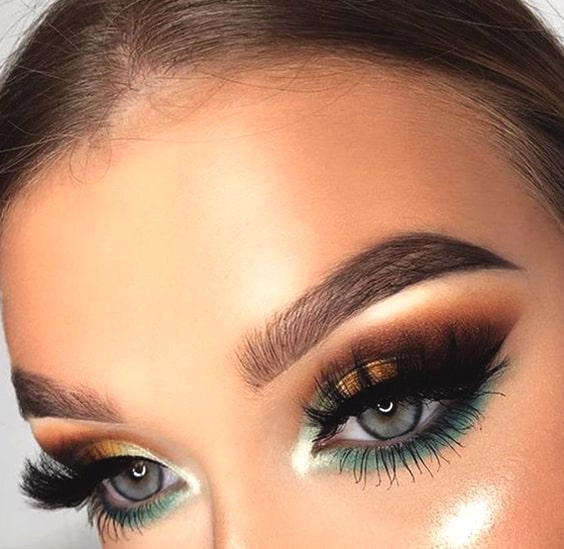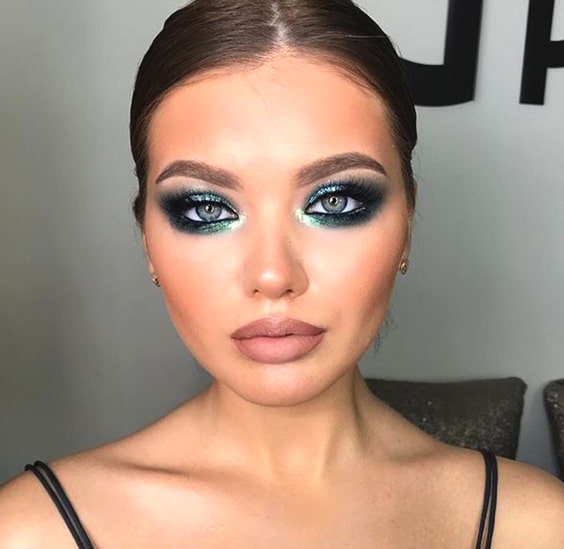 Product Suggestion:
DARK SMOKEY EYES MAKEUP IDEAS
Dark smokey eyes belong to the date-nights and dine & wine nights. The smokey eye makeup makes the looks so attractive and impressive as well. If you have an intention to have an impact on the others at the night-out, you should definitely get one of these dark smokey eye makeup ideas.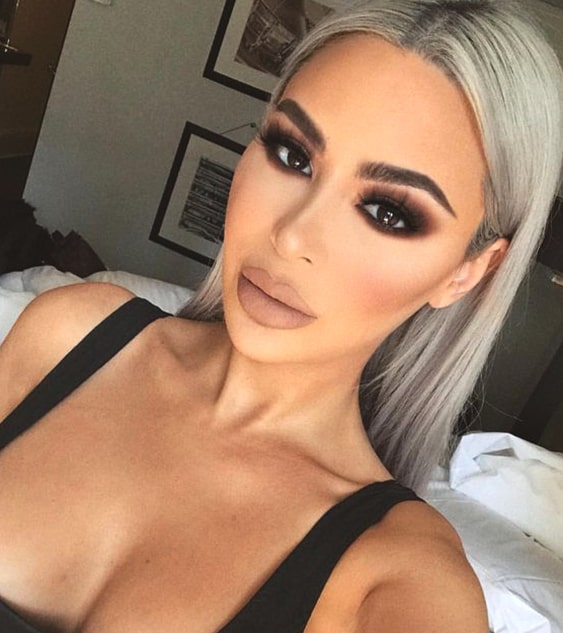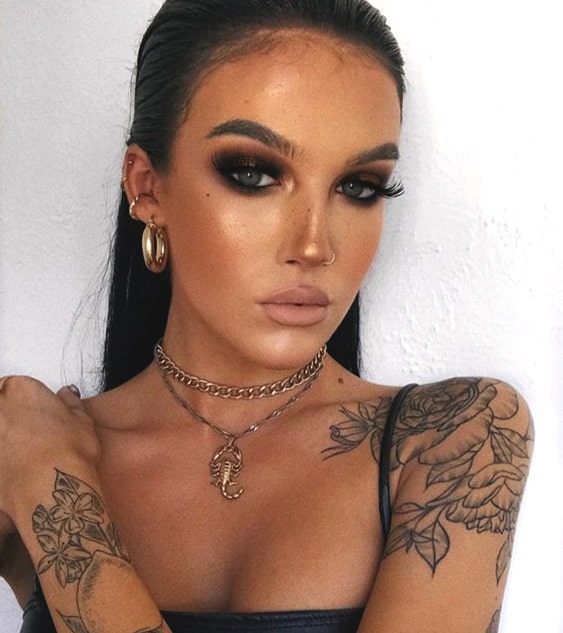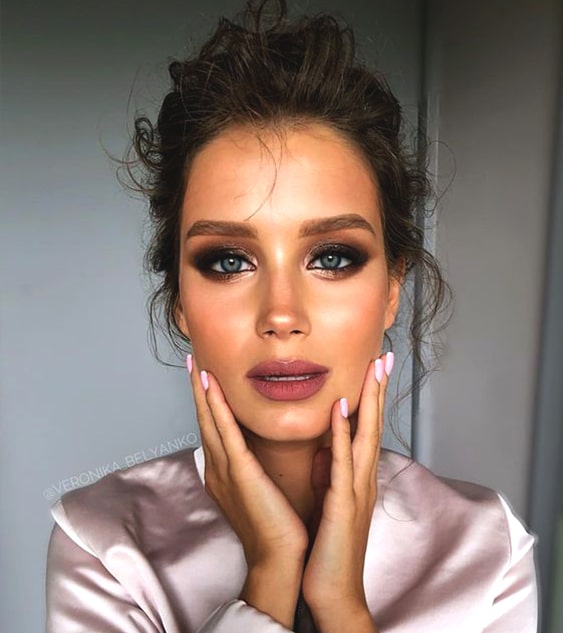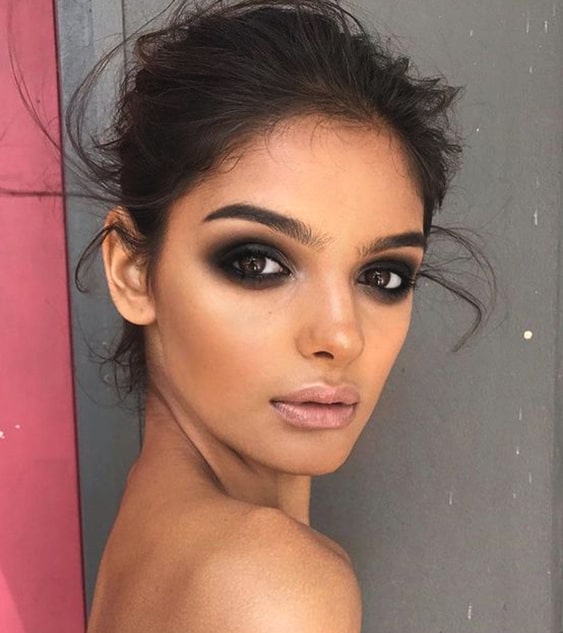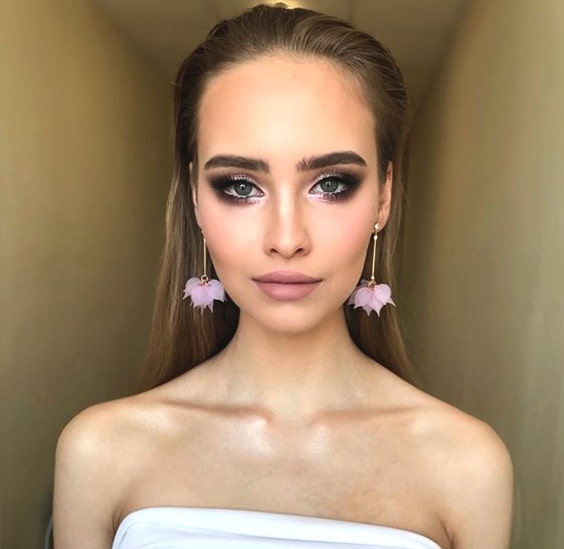 Product Suggestion:
GLITTERY EYES & BOLD LIPS MAKEUP IDEAS
If you can't decide whether your lips or your eyes come to the foreground, go with both to let your inner diva spirit. Glittery eyes give you a sultry light and bold lips complete the glam makeup perfectly. These hot night out makeup looks will be the allure of the night. Try to apply the same shades on your lips as glitters to your eyelids. This combo will be a smooth transition as well as whole glam appearance.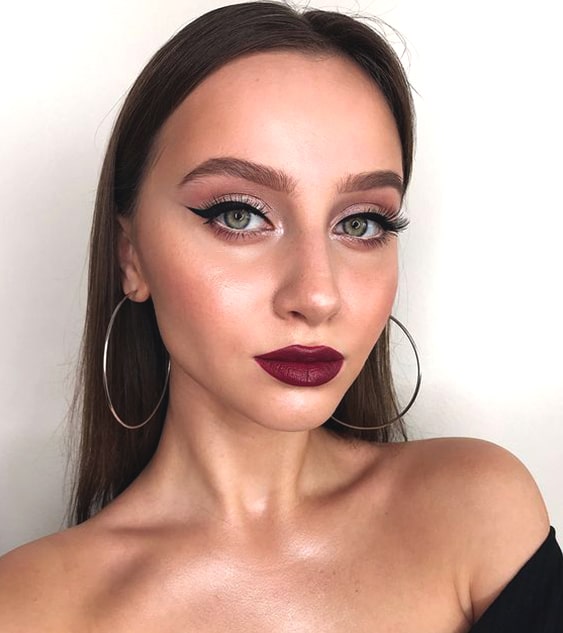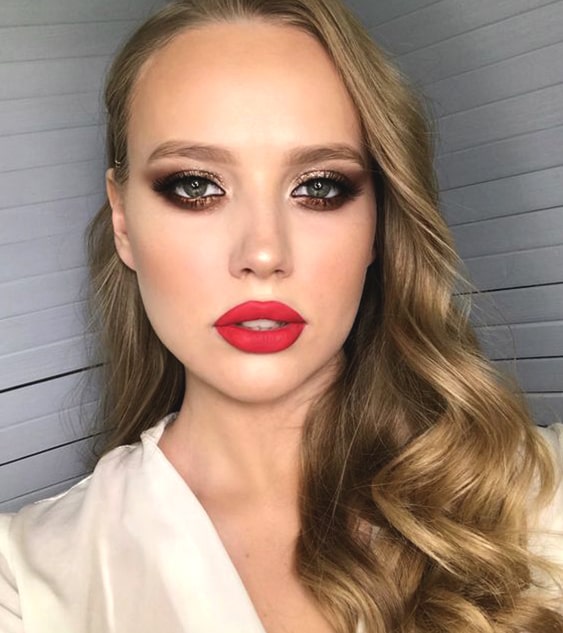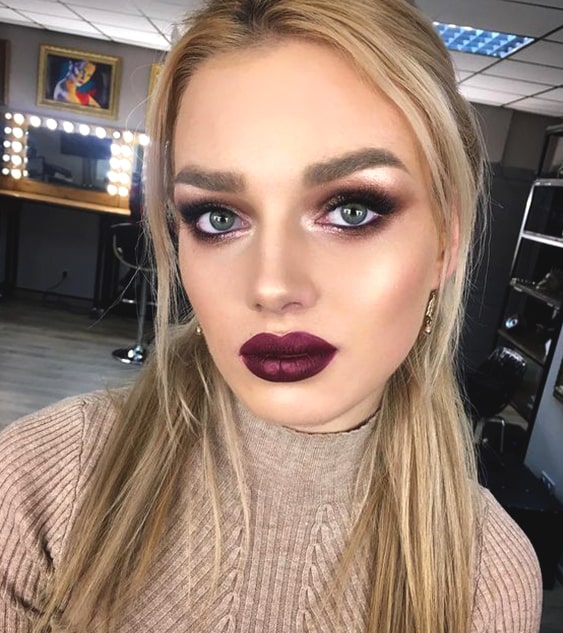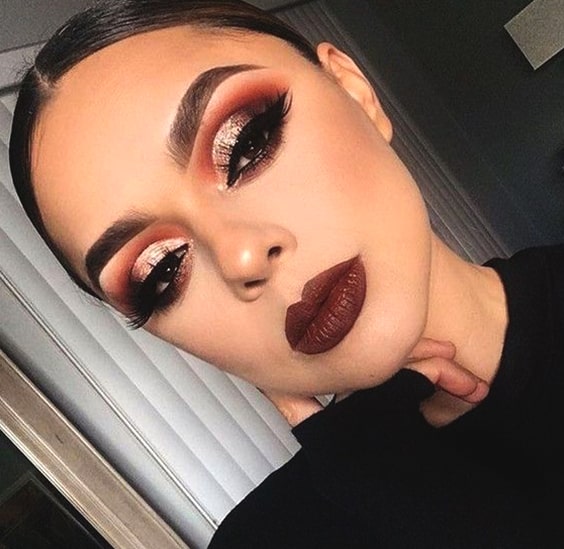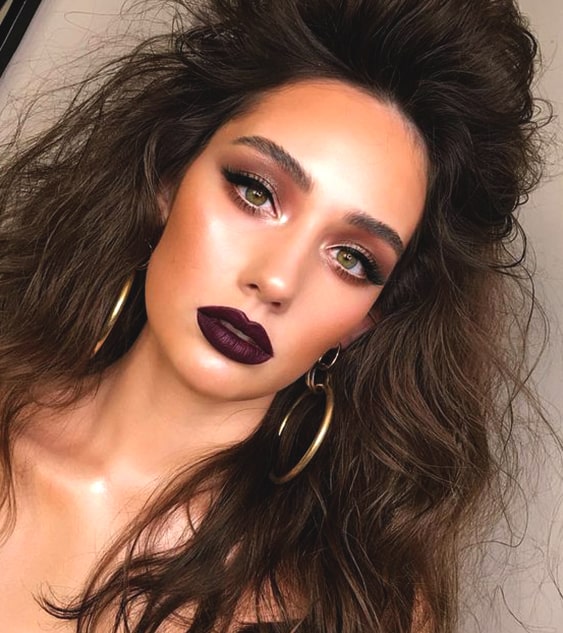 Product Suggestion: