One of the most beautiful days of the year, Christmas is just around the corner. If you have decided how to decorate the home and the dining table, it's time to make a decision of your Christmas look. If you want to stay fabulous in a whole lifetime of Christmas pictures taken with the family, you better find the perfect Christmas makeup. Don't hesitate to be bold at Christmas. A Christmas makeup can consist of gold and silver hues, plenty of glitters and a die-hard red lipstick. If you don't want the bold look, you're on the right blog because we've talked about every style of Christmas makeup for you. If you're ready to get inspired, we're starting! Scroll down to see 12 Festive Christmas Makeup Ideas. 

DARK SMOKEY EYES
Smokey eyes look has been the favorite makeup of every Christmas. You can try a different smokey eye makeup look this season. Dark smokey eye makeup will be a choice that will suit both the cold winter weather and the Christmas evening. Learn all the secrets of perfect smokey eye makeup right now!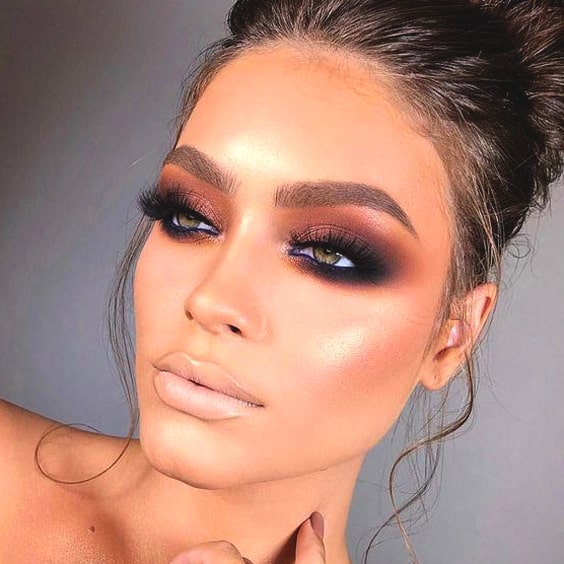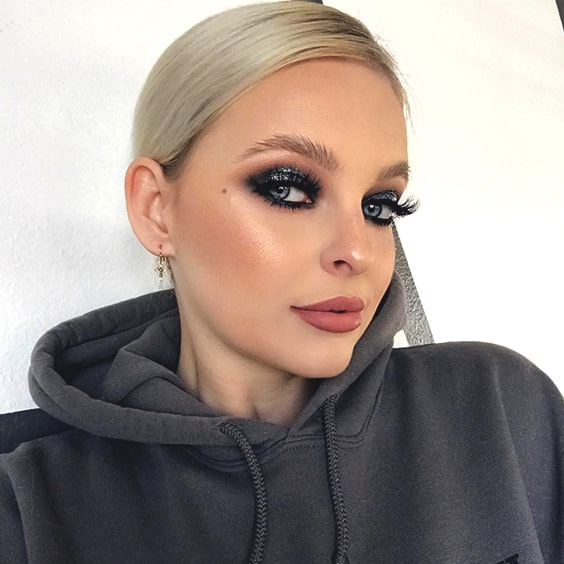 GLITTERY CAT-EYES
When Christmas is called, the first thing that comes to our minds is the glitter that we see everywhere. To make a different impact, glittery cat-eyes makeup is just what you are looking for. Brighten your cat-eye look with a little touch of glitter.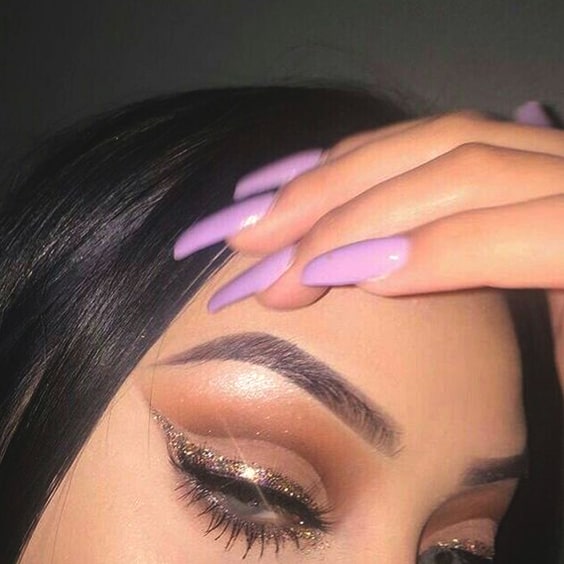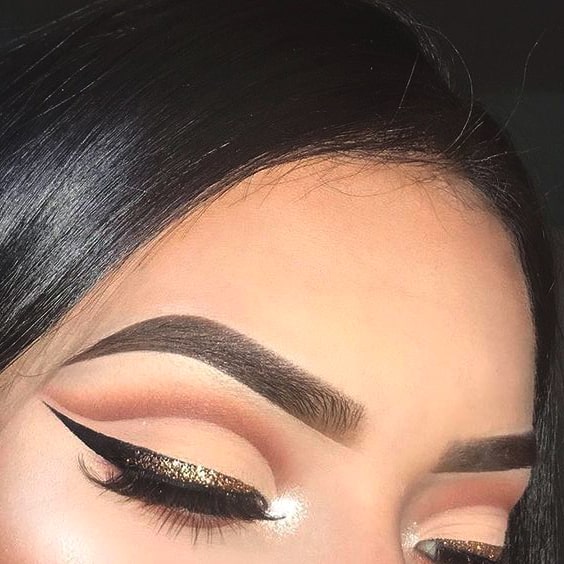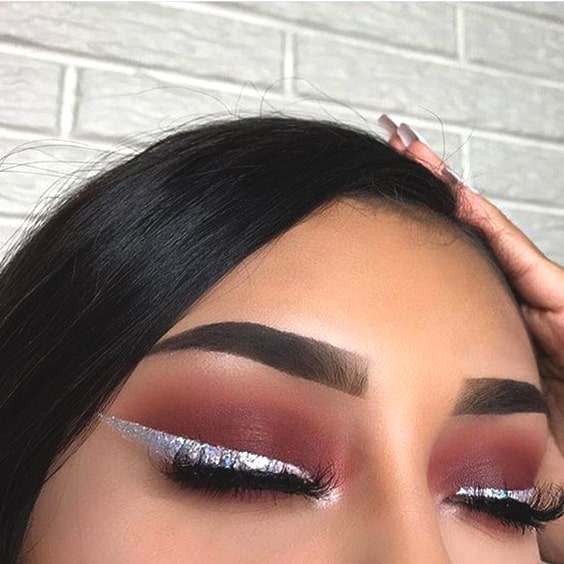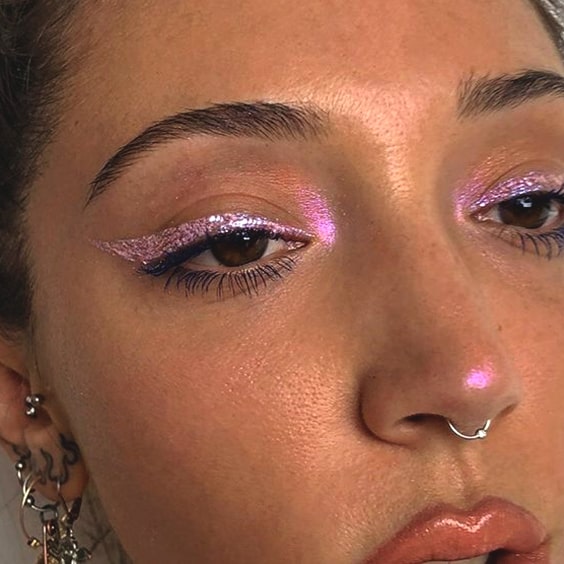 GOLD EYESHADOW MAKEUP
Gold is one of the major colors of Christmas as you see it everywhere. If you want a gold eyeshadow makeup in this Christmas, we have some suggestions which will take you out of the standards. Try something different by getting inspiration from these amazing makeup looks.
Product suggestion: TOO FACED Chocolate Gold Eyeshadow Palette.

RED LIPS
There is no such iconic look than red lips in Christmas time. Red lipstick is a classic which can be easily combined with sharp eyeliner, gold eyeshadow or glittery eye makeup. There are many ideas that red lipstick can go with such as glossy red lipstick or glittery red lipstick look. Find the best one for your style.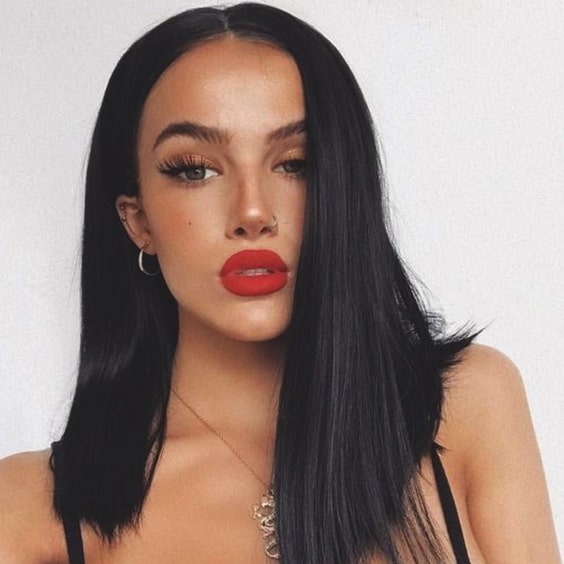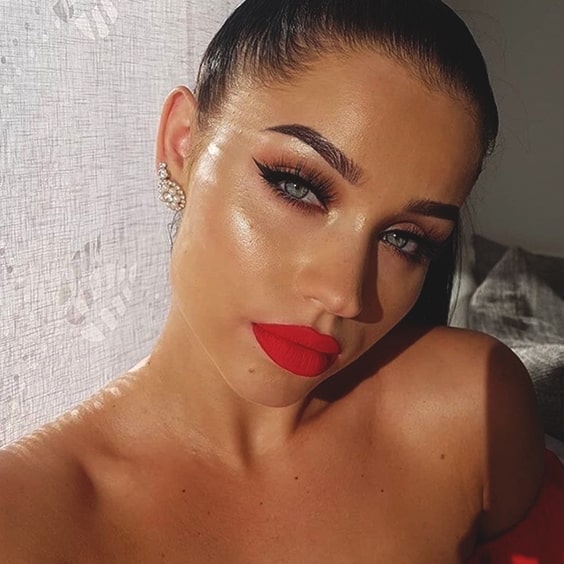 CUT CREASE MAKEUP
We know it takes a lot of work, but we're sure that after doing it right you will be addicted to cut crease makeup. It's not that hard for you to get this elegant look in the Christmas day. Using a plastic spoon to cover your eyelid, you can have that perfect cut crease look much more easily.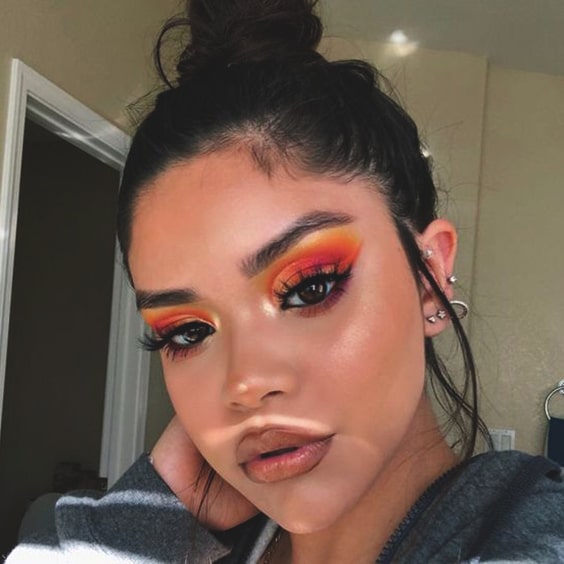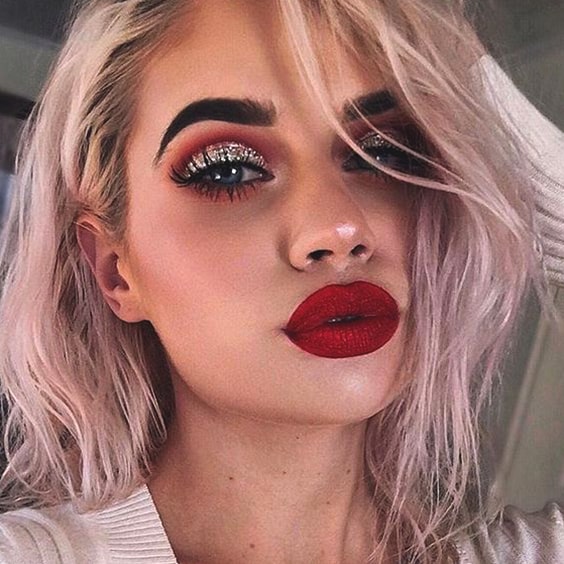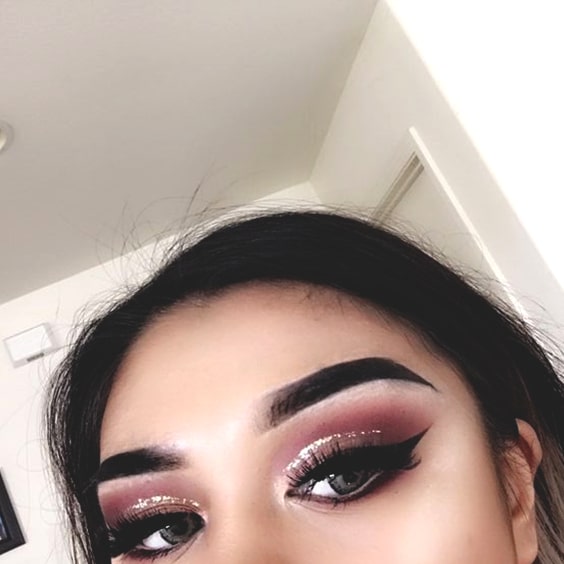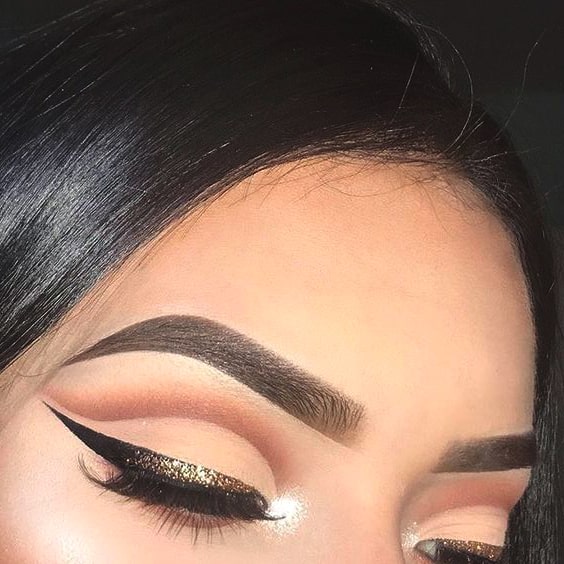 METALLIC LIPS
Metallic-looking makeup, which is so popular this season, seems to have a lot of impacts next year. No doubt that you will love the metallic lips look which suit Christmas as well. We chose the best metallic lips for you. Recommendation: prefer more basic eye makeup with metallic lips to avoid overdone makeup.
Product suggestion: JOUER COSMETICS Long-Wear Lip Crème Liquid Lipstick, Metallic Finish.


GREEN EYESHADOW MAKEUP
What about festive Christmas makeup ideas that go with green eyeshadow? It sounds cool to ear and shows amazing to our eyes. Green hues are mostly used with gold, silver, and red which are primary shades of Christmas. Also, just a metallic green eyeshadow can be a choice for revealing Christmas soul inside of you 🙂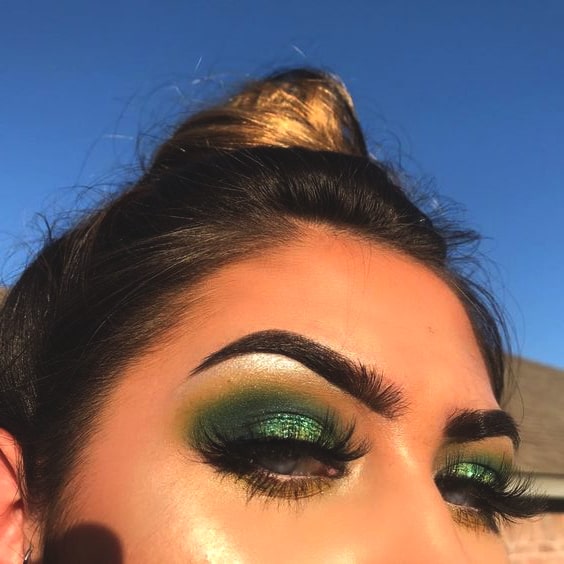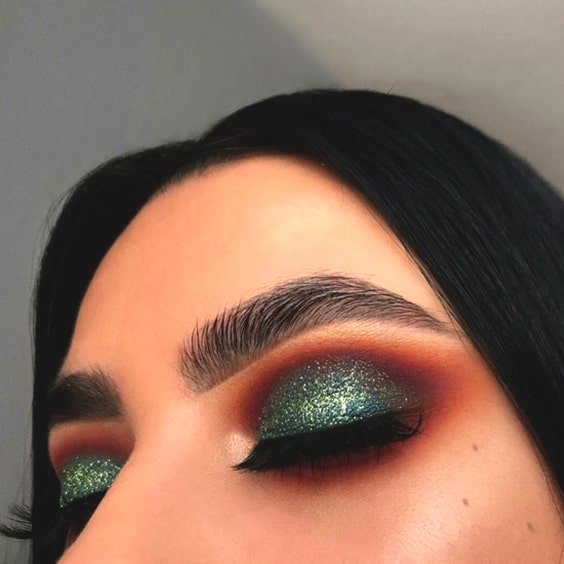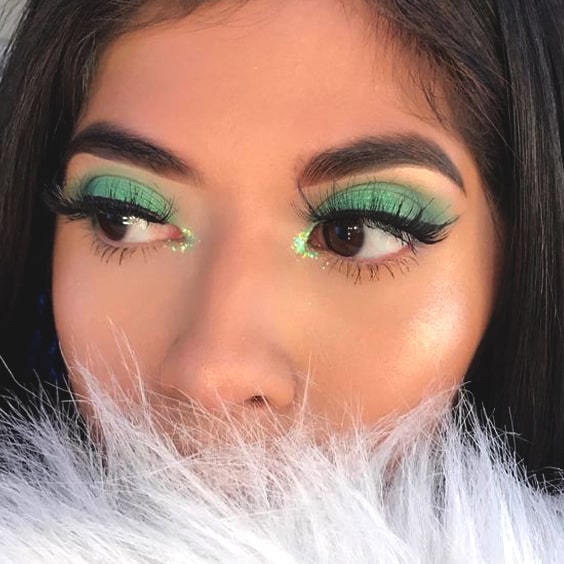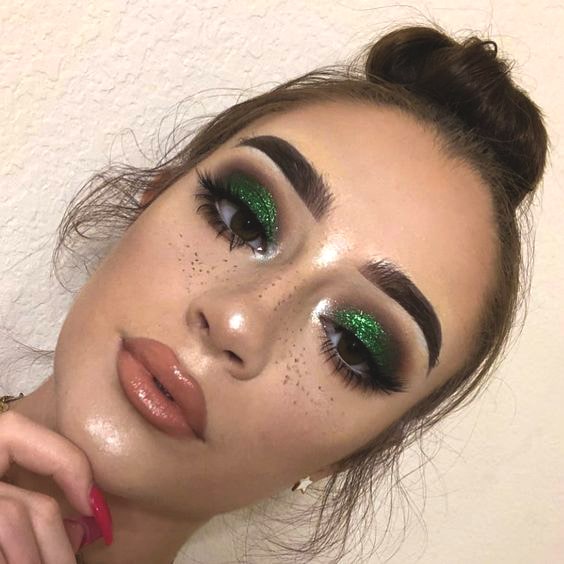 OMBRE LIPS
What else can make festive Christmas makeup ideas so perfect? Of course, mesmerizing ombre lips makeup! Choose any color that reflecting your mood in a beautiful Christmas day. If you want to go bold on the eye makeup, choose a lighter color for ombre lips. On the contrary, go bolder on lips, natural shades on lips.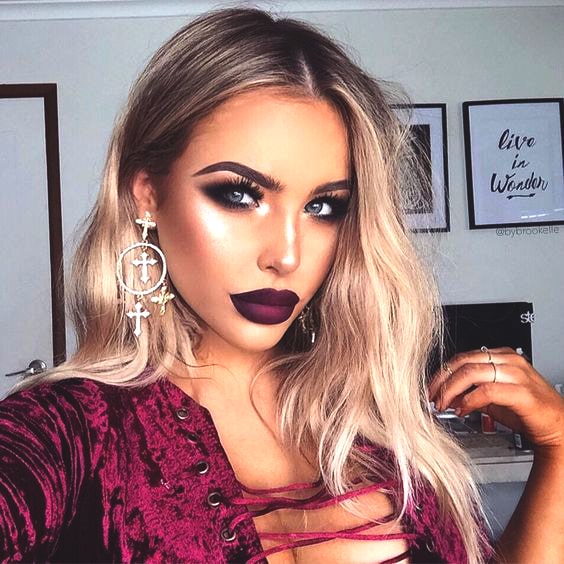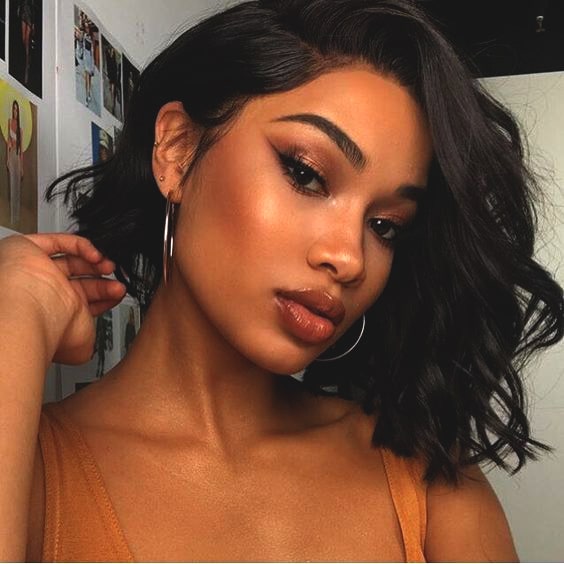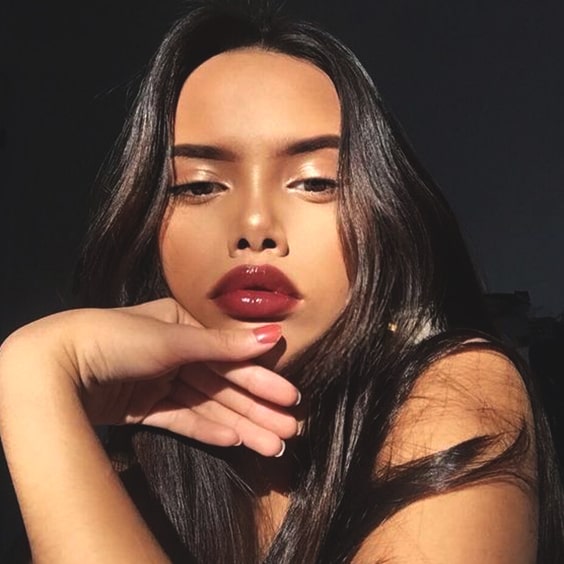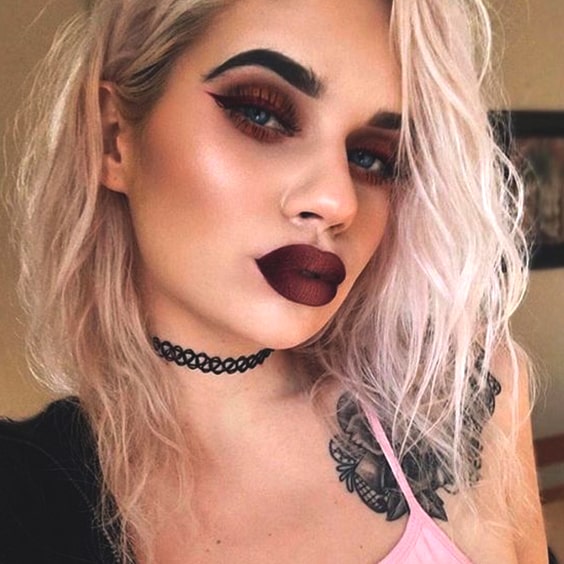 BURGUNDY LIPS
Another color that we think will fit most of the festive day comes from a must-have drink of the night. You couldn't think of Christmas without red wine, could you? Neither do we. So, as an appealing color, burgundy is mostly preferred on lips on special occasions.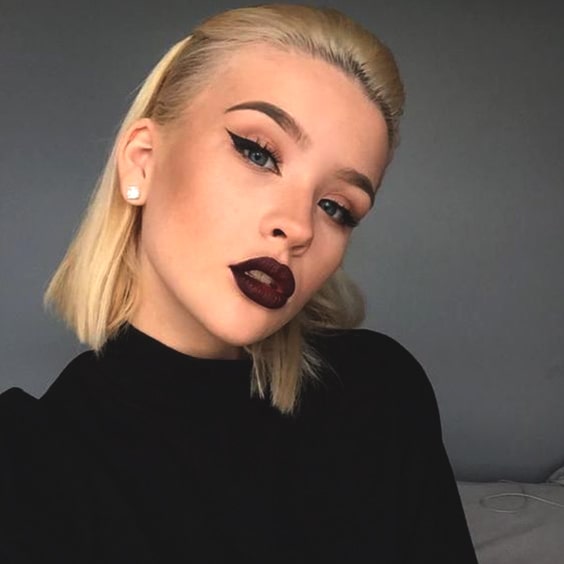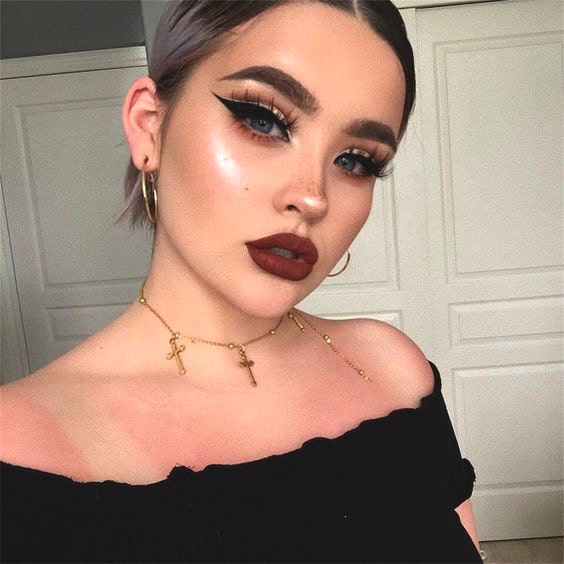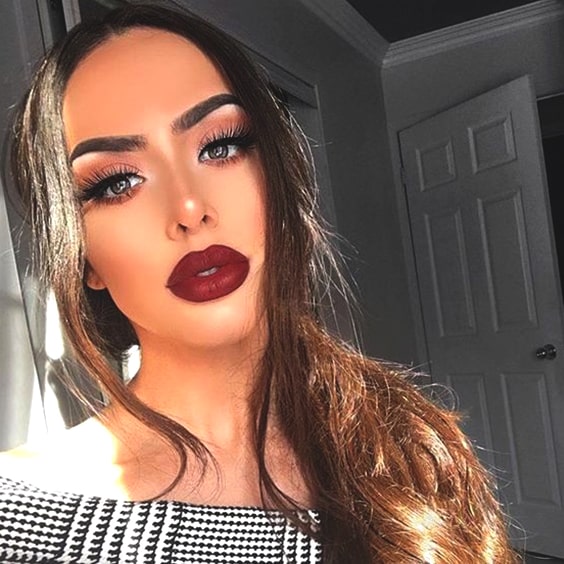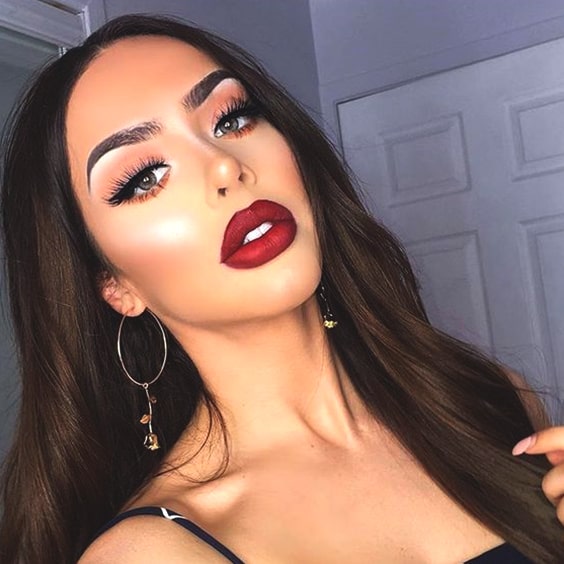 GOLDEN EYELINER
Get out of the ordinary and be ready to try golden eyeliner this Christmas. It depends on your imagination to develop your golden eyeliner skill by using it differently. We have encountered a lot of interesting liner tricks in the makeup world and we wanted to share them with you. Double liner and gold cut crease are two of those.
Product suggestion: NYX Metallic Eyeliner, Gold. 

CRANBERRY EYES
What else is missing at the Christmas dining table? Oh, the cranberries! If you haven't tried it yet, we suggest you that grab an eye makeup palette with cranberry tones.
Product suggestion: HUDA BEAUTY Obsessions Eyeshadow Palette, Mauve.

STARRY EYESHADOW MAKEUP
Can't feel the Christmas spirit without a few stars around. If stars are not enough when they are on the trees, put a little star on your eyes and get that starry eyes to look fascinating. Starry eyeshadow makeup is getting a popular makeup trend while Christmas is getting closer. As a star, you should try this popular starry eyeshadow makeup trend in this festive Christmas 2018.
Product suggestion: SEPHORA COLLECTION Enchanted Sky Eyeshadow Palette.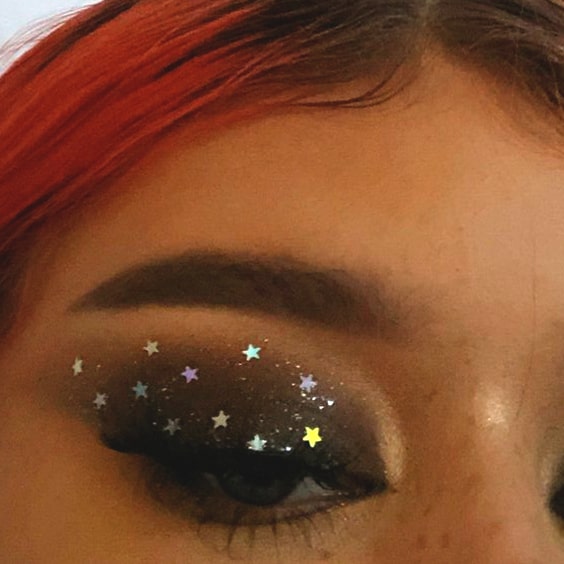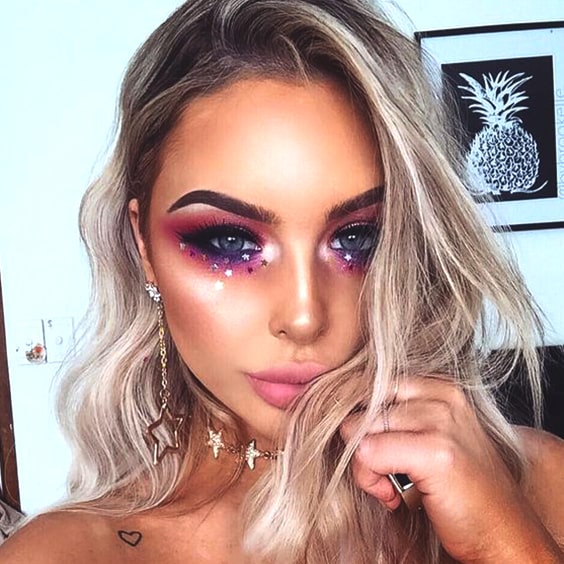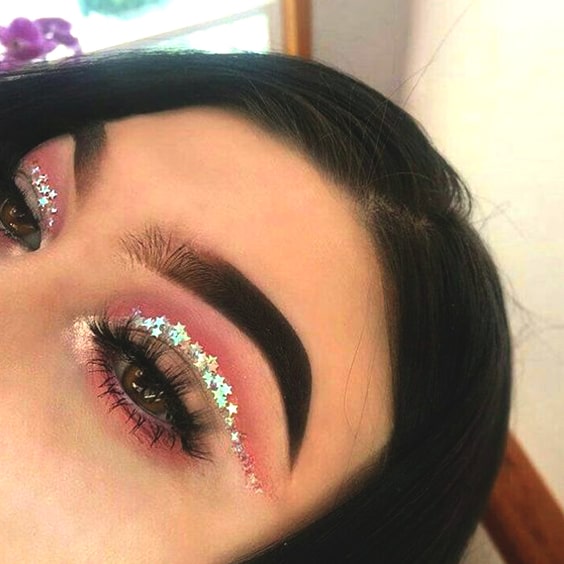 MERRY CHRISTMAS! 

⭐️