We are here with the latest smokey eye makeup looks that have never been outdated and are getting more and more fashionable. Smokey eye makeup is always a great idea to look sexy and feminine. But when it's time to do some eyeshadow makeup, it can be hard to decide what colors and shades can be used together. There are many smokey eye makeup looks to go on any occasion such as metallic, gold, and glittery. As it's mentioned in the last article "How to Do The Perfect Smokey Eye Makeup in 5 Steps", smokey eye makeup doesn't have to be done only in dark tones, you can expand your color range as much as you want. Just add a little bit of creativity to your makeup and be ready to turn heads wherever you go. So, here are 12 Stunning Smokey Eye Makeup Looks that we chose for you.
METALLIC SMOKEY EYE
When it comes to metallic, you can bring any color to mind, but we're talking about a completely gray metallic look. You can add the colors you want with this gray metallic tone as a tint. Try applying the metallic gray color to the bottom lash line and inner corner of your eyelid. Complete with a darker tone outer corner of the eyelid, and there's no reason that you don't have these great looks.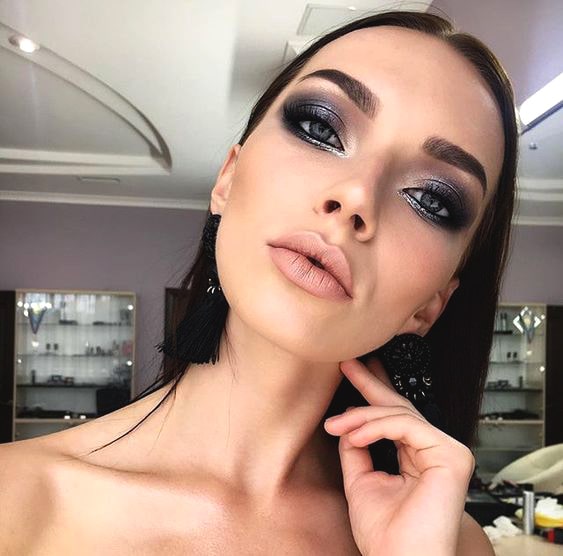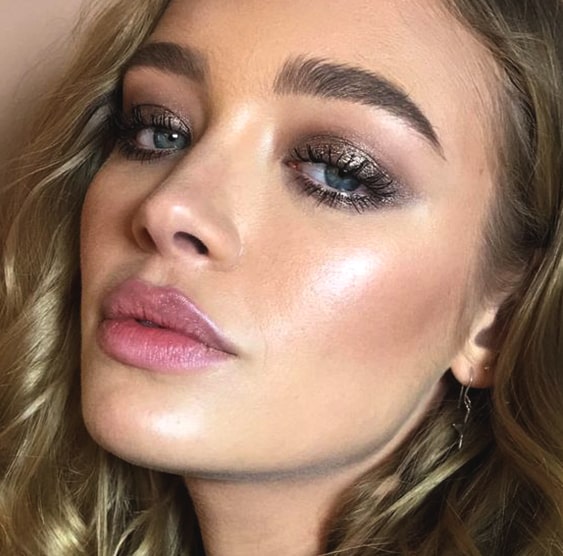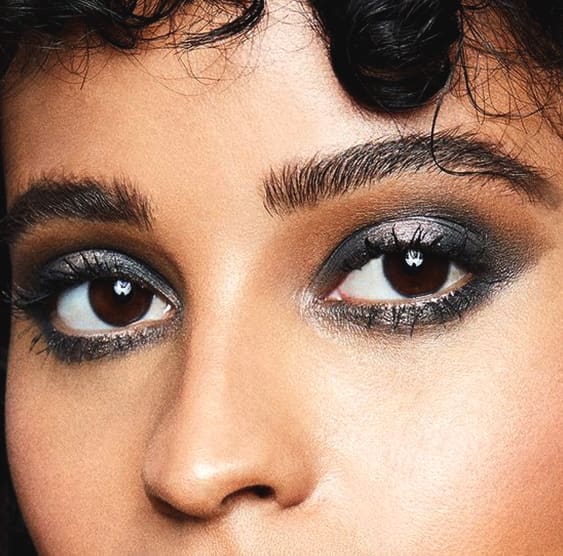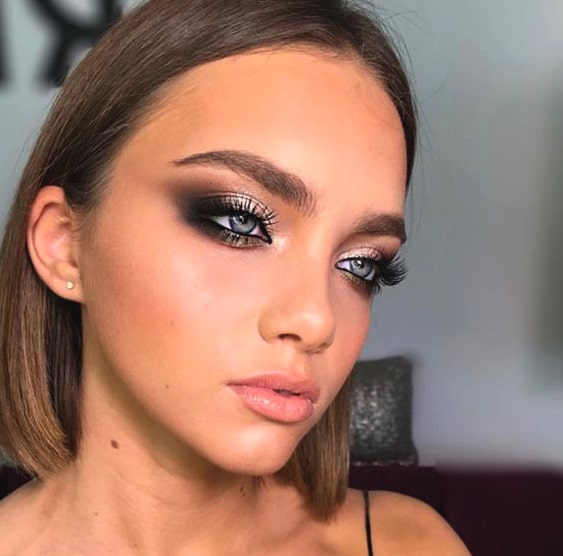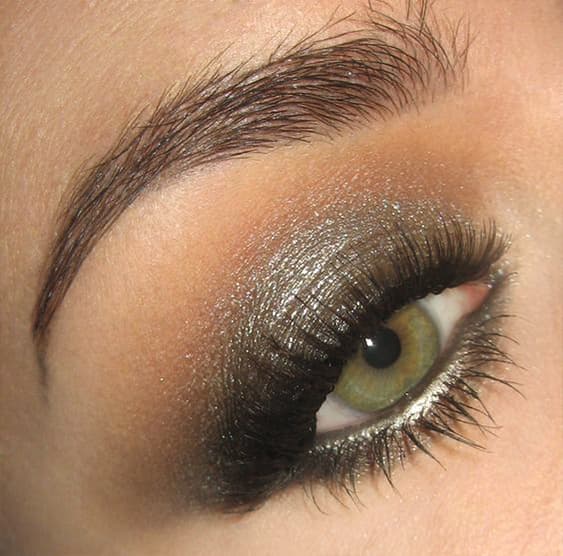 SAPPHIRE BLUE SMOKEY EYE
Get that oceanic eyes with blue smokey eye makeup. It's all about to choose and mix the right shades that fit with the blue such as green, white, and black. Here are so inspirational sapphire blue smokey eye looks. Keep scrolling!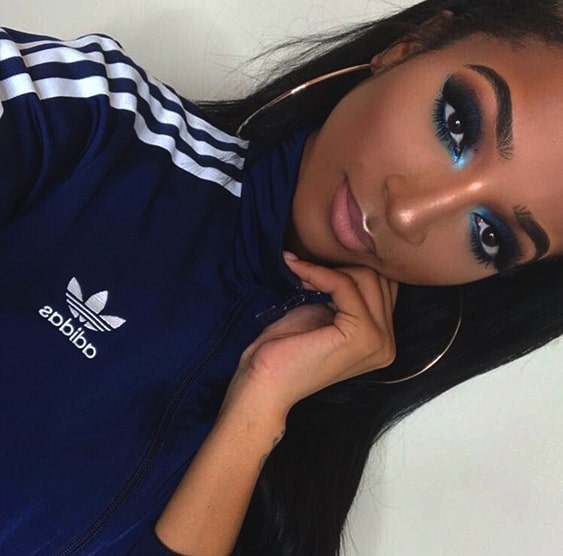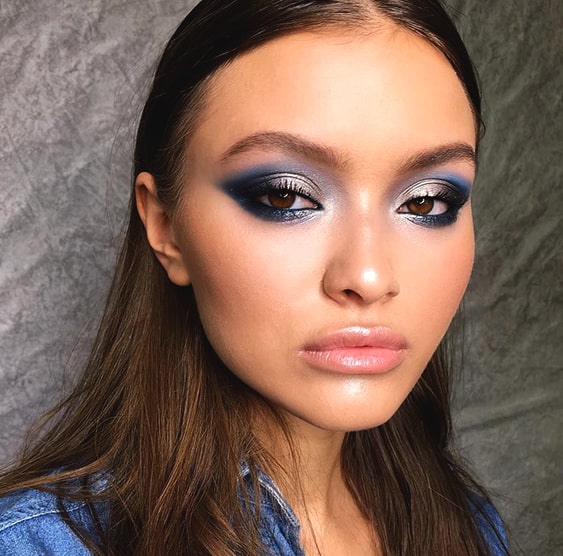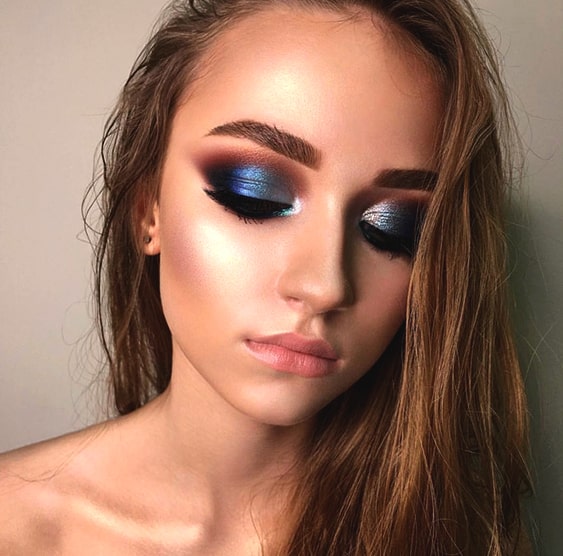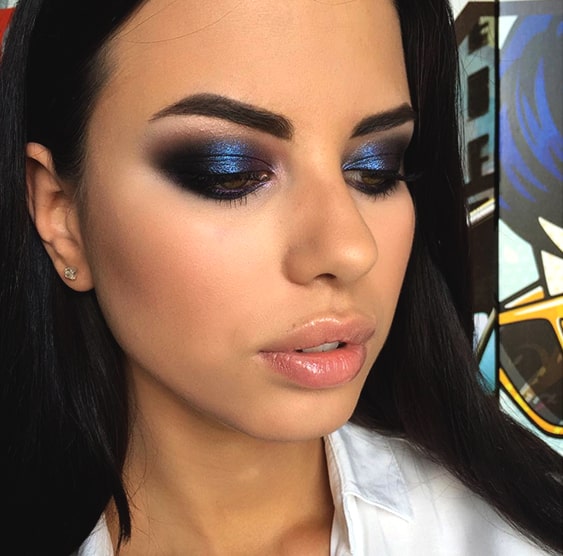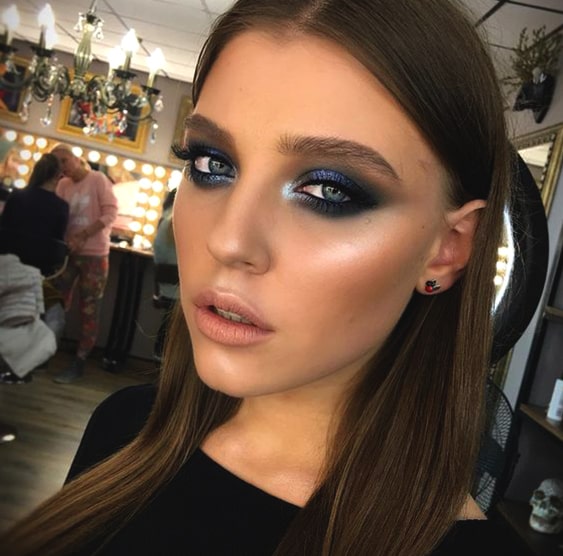 SOFT SMOKEY EYE
If you are one of those kinds of makeup lovers that say I'm not a fan of extreme makeup but can't pass without trying smokey eye makeup, you are at the right place! There are many examples of softer smokey eye makeup that natural colors are used. If you want to add some brightness to your makeup, red lipstick or a shiny lipstick make your appearance brighter.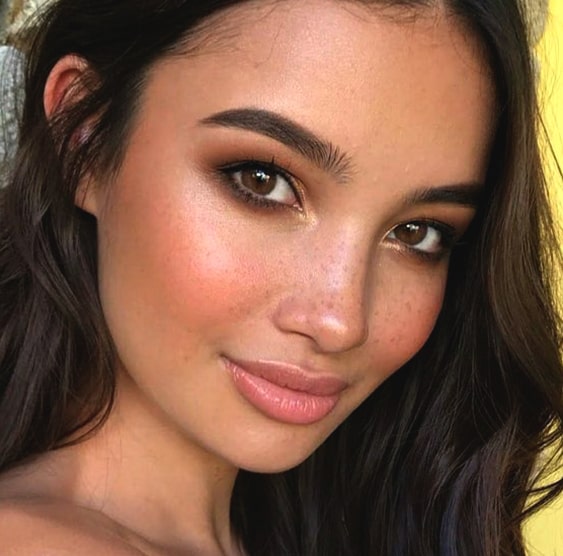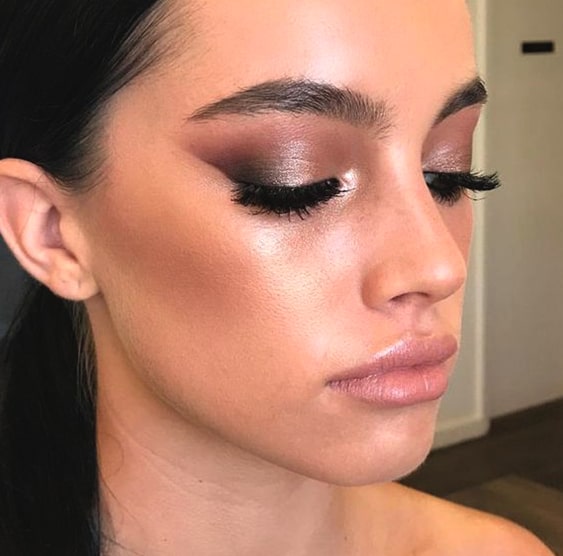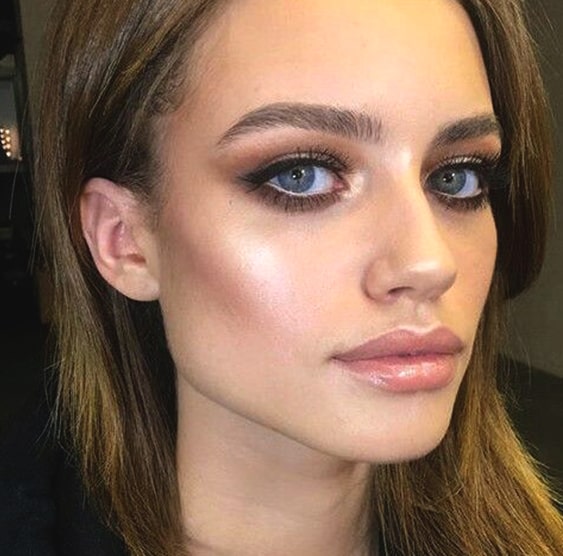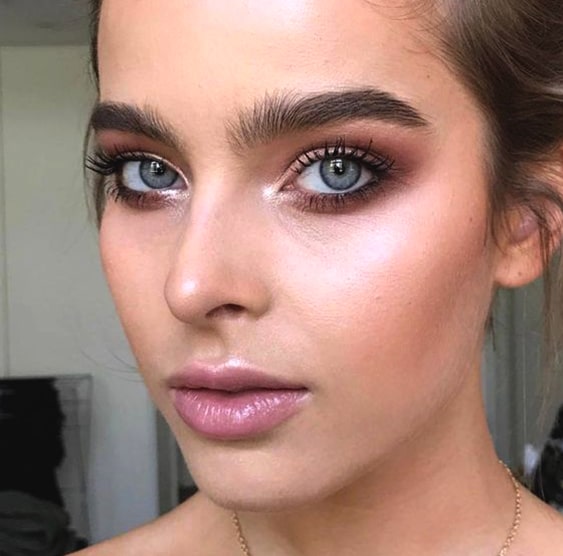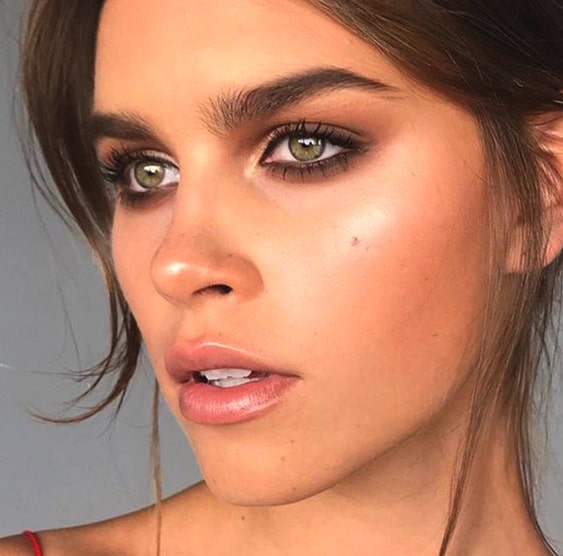 GLITTERY SMOKEY EYE
Go with glittery smokey eye makeup to shine! The glittery smokey eye makeup is as glamorous as it is exciting. It's a perfect choice to join a party. How much glitter you use in your makeup is up to you, it can be applied to only inner corners of the eyelids or fully outer corners and top of the eyelids. Whichever one you choose, you will be that dazzling party-goer.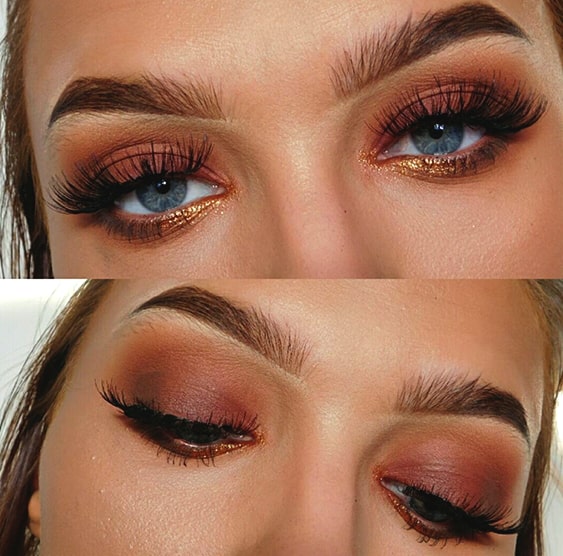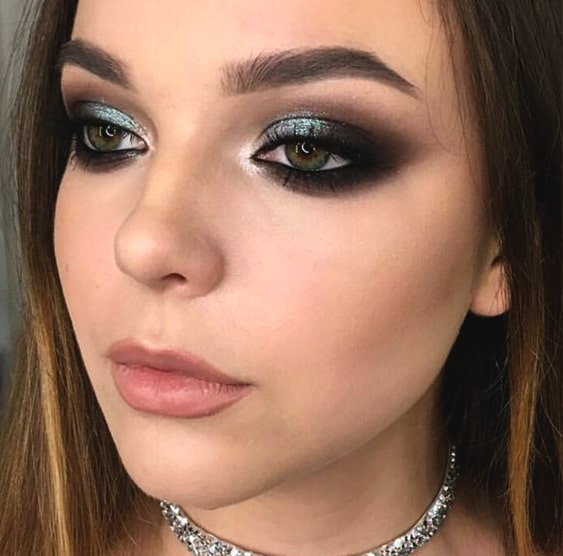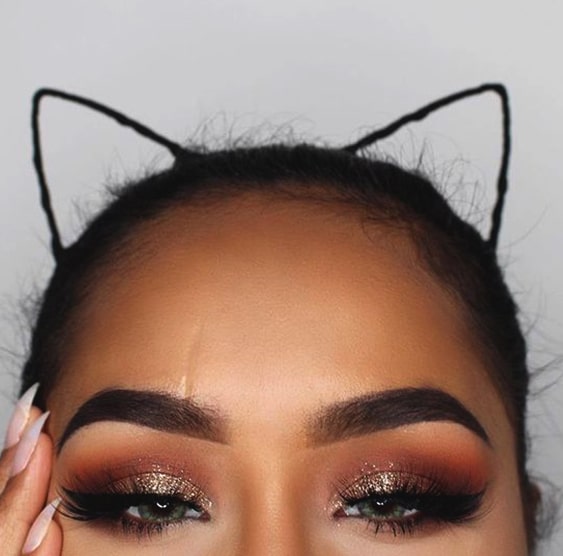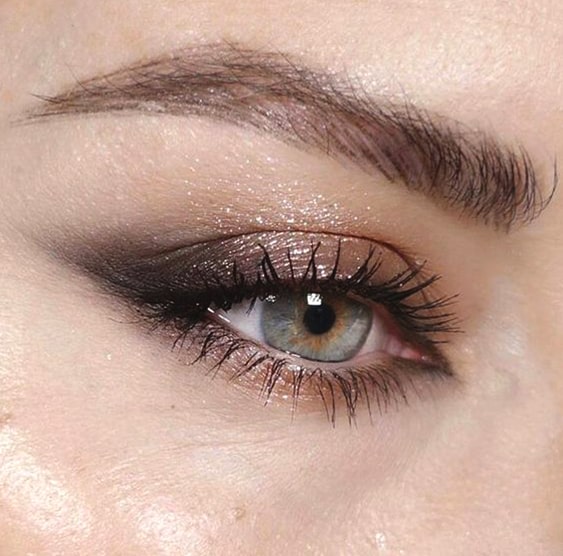 COPPER SMOKEY EYE
Copper hues can be the most preferred smokey eye makeup in recent years. This increasingly popular smokey eye makeup can be worn anywhere at any moment. The copper shades will make you look elegant and make your glances more appealing.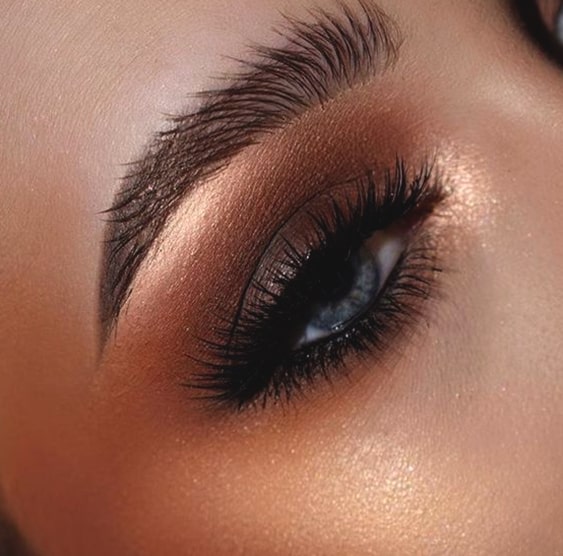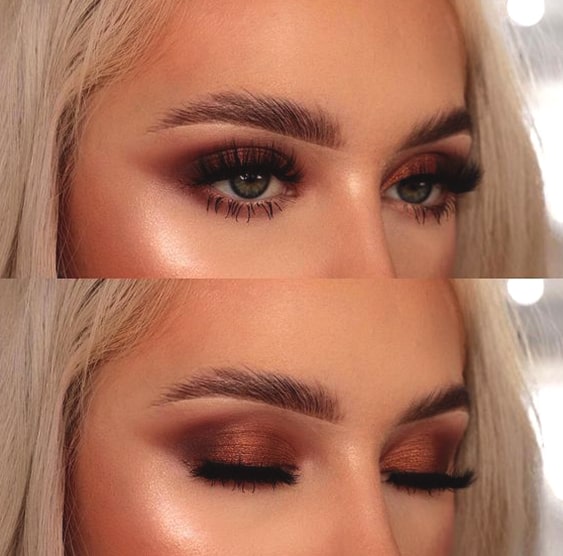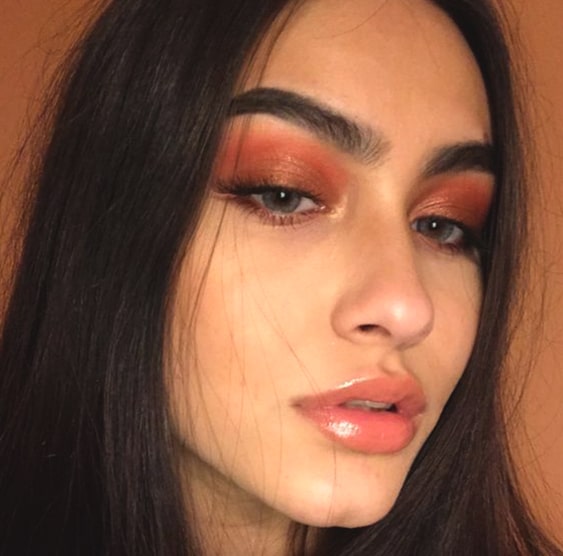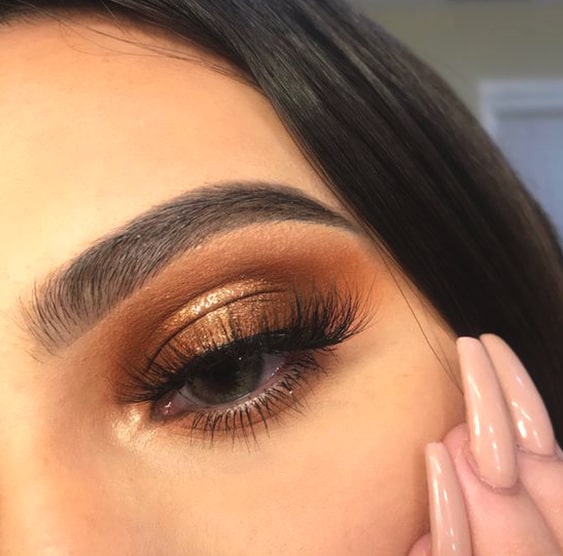 TWO-TONE SMOKEY EYE
Looking for a more exciting makeup look? The new trend of the recent year's two-tone smokey eye makeup is exactly what you're looking for. We sure about this trend will maximize your makeup creativity. Choose your favorite hues and colors and start to apply them separately to the bottom lash line and eyelids. Mostly green and blue hues are used in two-tone smokey makeup. Many celebrities have addicted this look after trying it, and you will also addict to two-tone smokey eye makeup.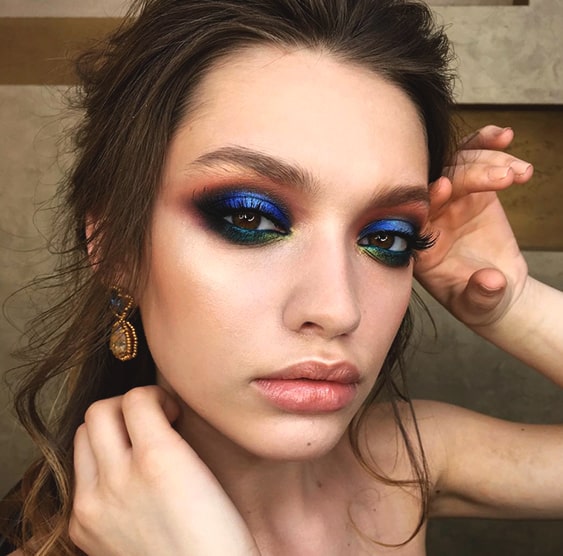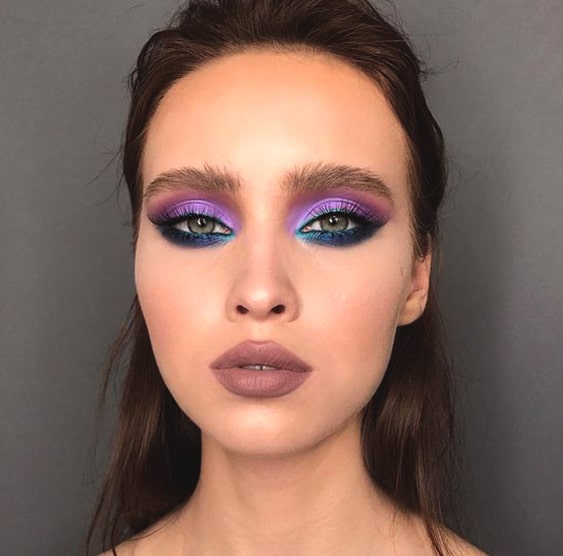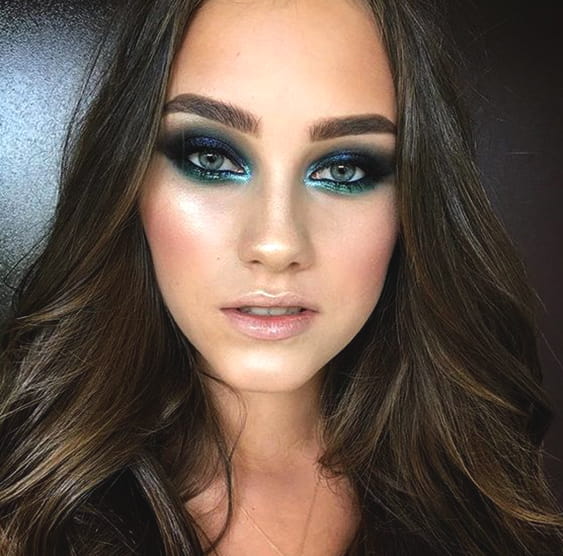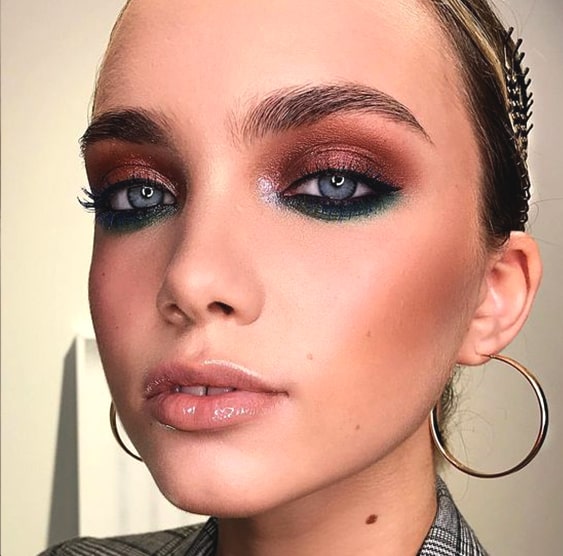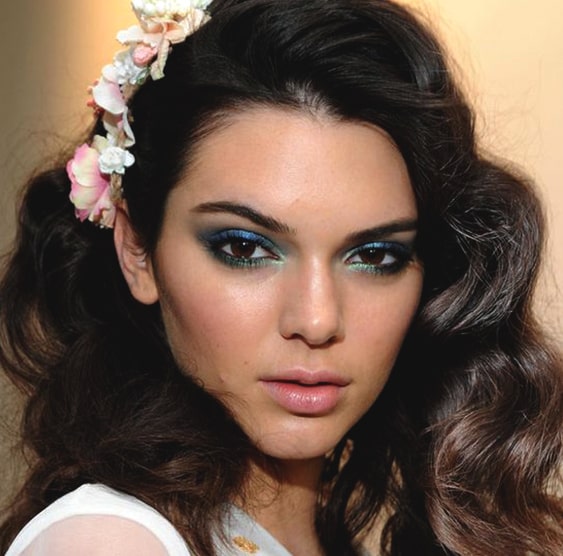 GOLD & BOLD SMOKEY EYE
Go hard or go home! What happens if two fabulous trends meet? The answer is just under this paragraph. You can choose a lighter color as a base and apply on it a gold metallic color generously or you can just go with a gold eyeshadow as a base and use a single bold eyeliner on it. Either way ready to rock the ground 😉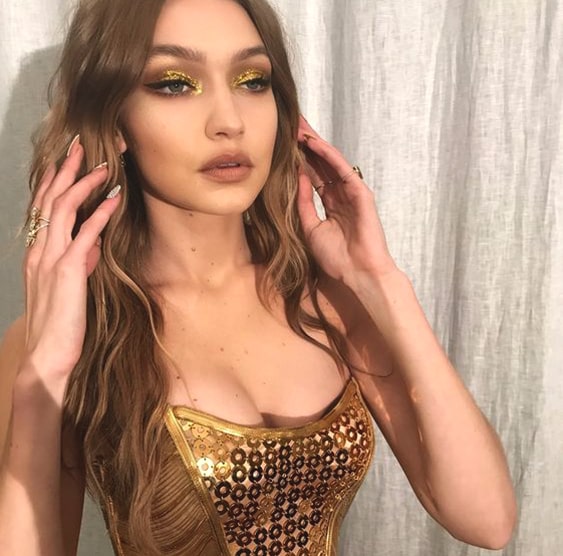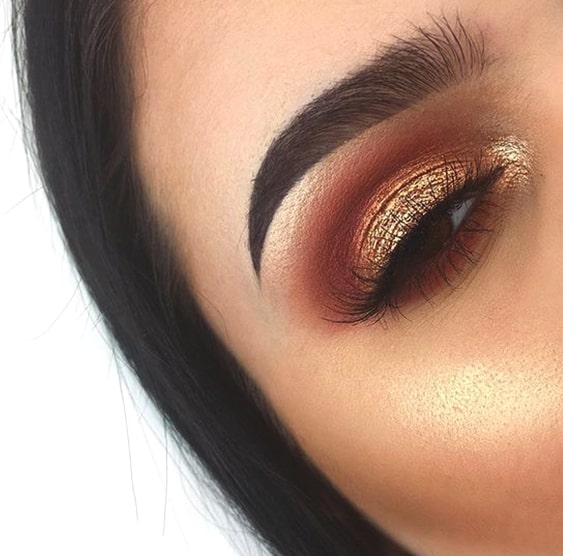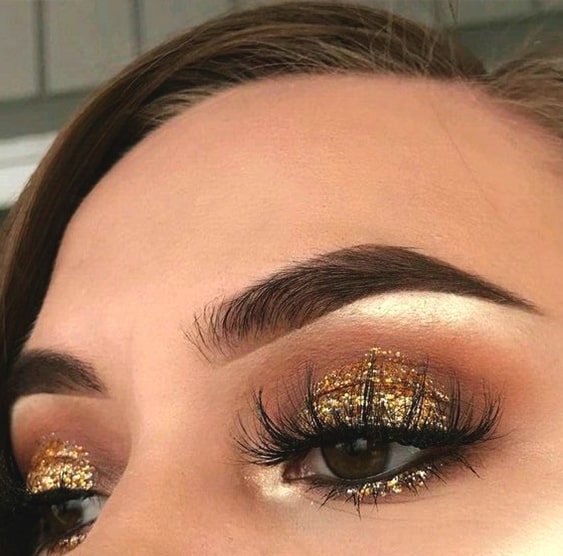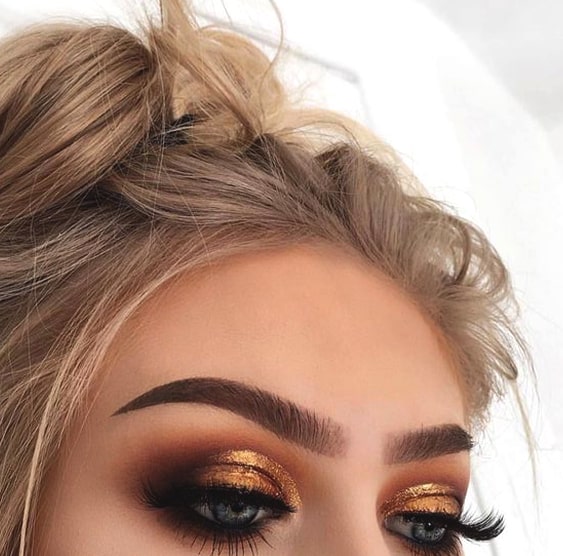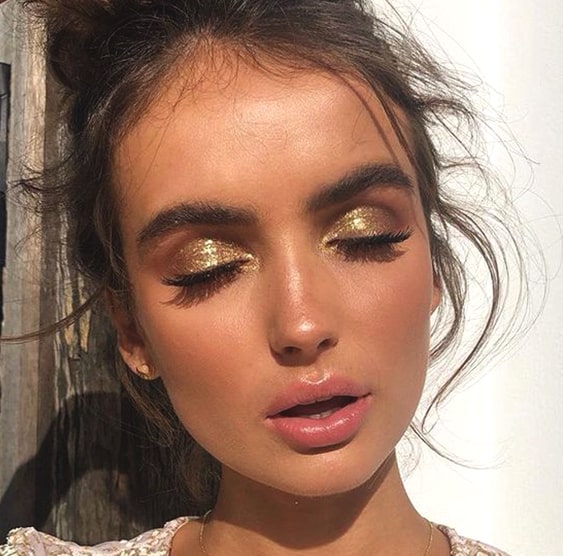 PURPLE SMOKEY EYE
Mysterious but cute, but mysterious. If you want a more magical look, the right color is the intense purple. Shades of purple generally seen as girlish, but purple smokey eye makeup gives us the cute and mystical look at the same time which is what we want the most 🙂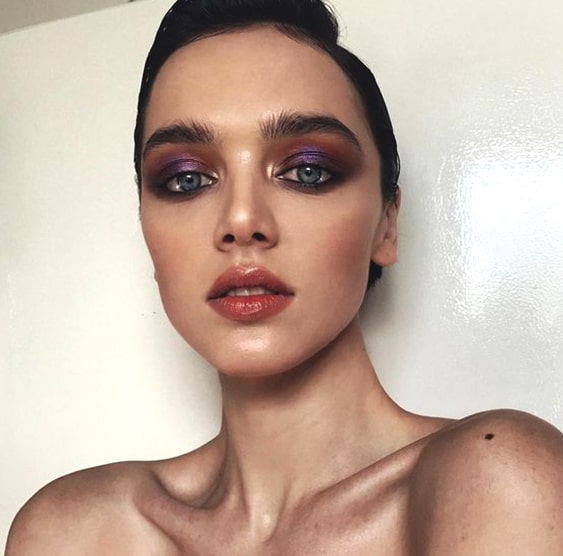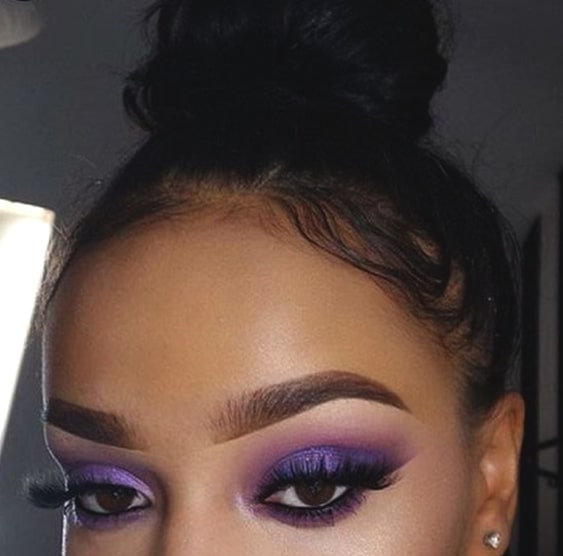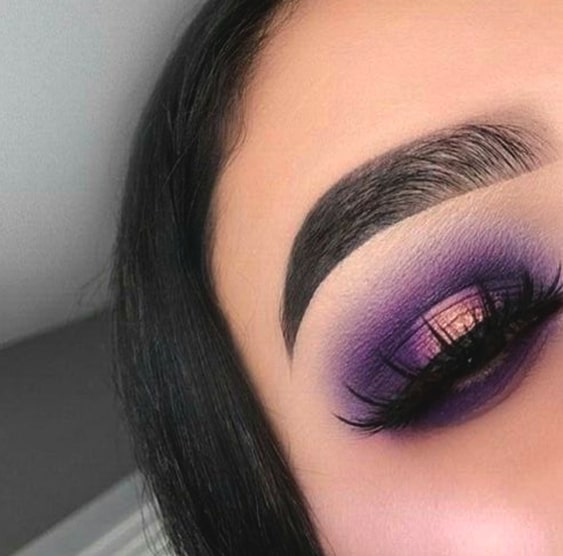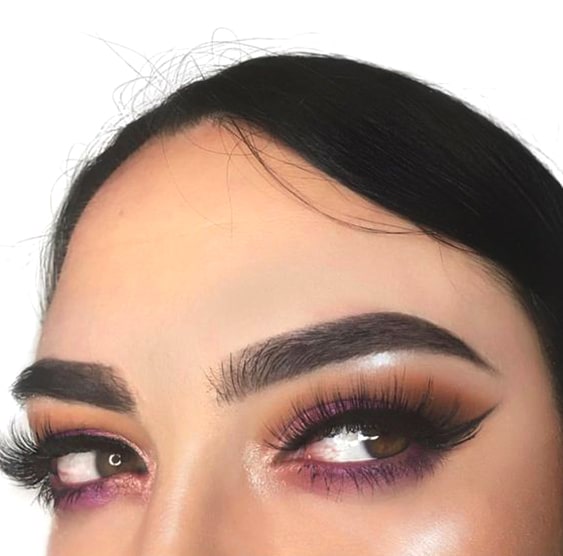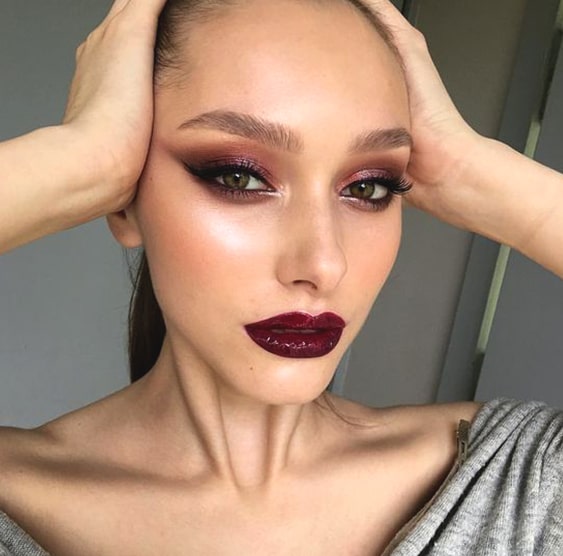 ROSE GOLD SMOKEY EYE
More rose gold, more feminine look. Rose gold smokey eye makeup is one of the most popular smokey eye makeup trends in the last years. Mixing rose gold with purple or pink shows off your girly side in your makeup. A little tip: wear it on a romantic date night.

GREEN SMOKEY EYE
Another cheeky glance is all about the green smokey eye looks. Green color can be combined with many colors such as yellow, blue or purple. To have a wild but fresh look, you just have to do your green smokey eye makeup. It's up to you to mix green with other colors, but you should try these inspirational smokey eye makeup looks.