While Halloween 2020 is just around the corner, we're getting ready for one of the most exciting days of the year with our costumes and makeup looks. Whether you're planning your Halloween costume look for days or you are a last-minute person, there are dozens of fantastic ideas to reveal your next Halloween costume concept for everybody. Your makeup will be your finishing touch, so a small detail can change the entire look itself. In some of these Halloween makeup ideas, you don't need to be a makeup wizard but if you rely on your makeup skills, there are SO GOOD masterpieces that make professional makeup artists jealous! Keep scrolling to be charmed by this year's hauntedly pretty Halloween makeup looks and save your favorite ones to try them later.
SKULL HALLOWEEN MAKEUP
It's one of the most preferred Halloween makeup ideas that can be done in a so realistic or so imaginative way. These skull makeup ideas are bone-chillingly cool that you'll want to try one of your favorites immediately. It's all about using extreme contouring and shadowing makeup techniques to get an awe-inspiring skeleton Halloween makeup.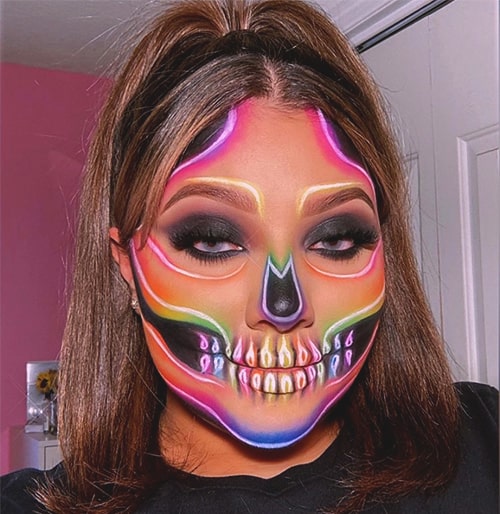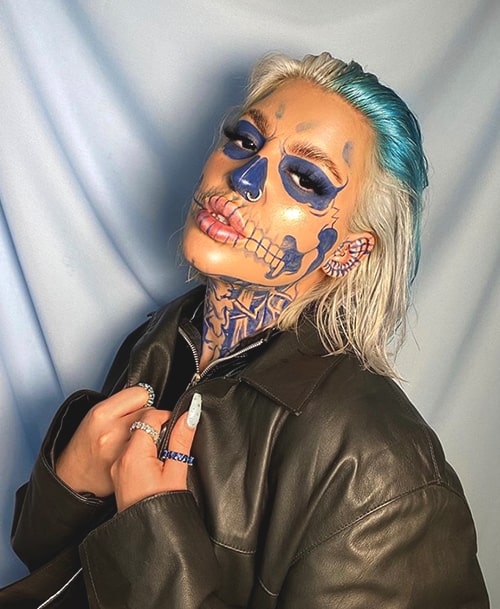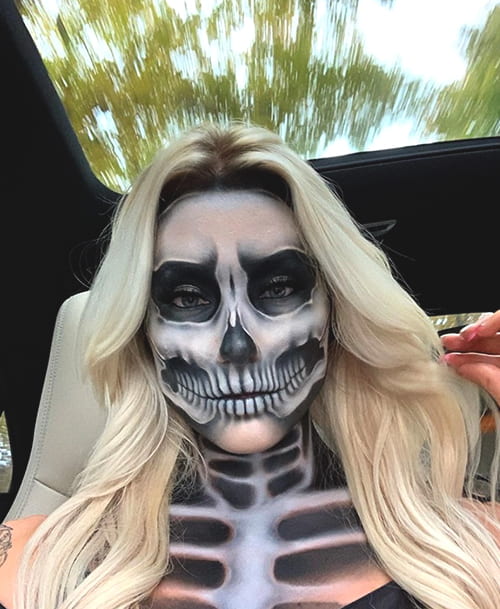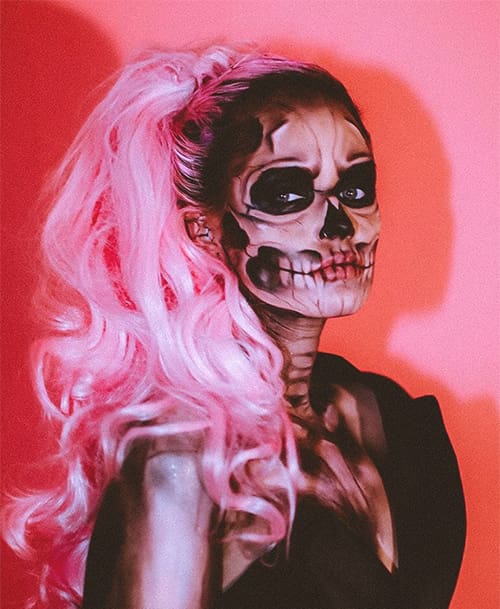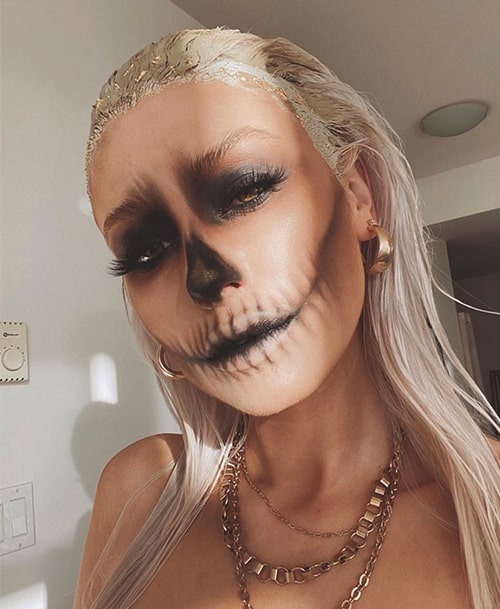 BUNNY HALLOWEEN MAKEUP
How scary a bunny can be? We've found the cutest creepy bunny Halloween makeup looks on IG to get you in a Halloween inspiration mood. After you get yourself a bunny-eared headband, the rest is easy-peasy.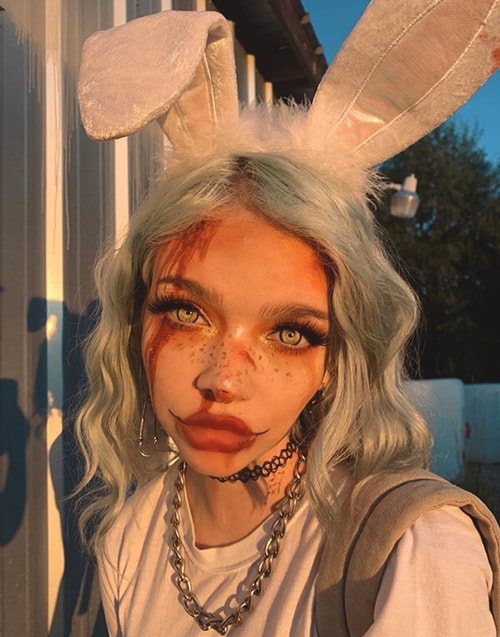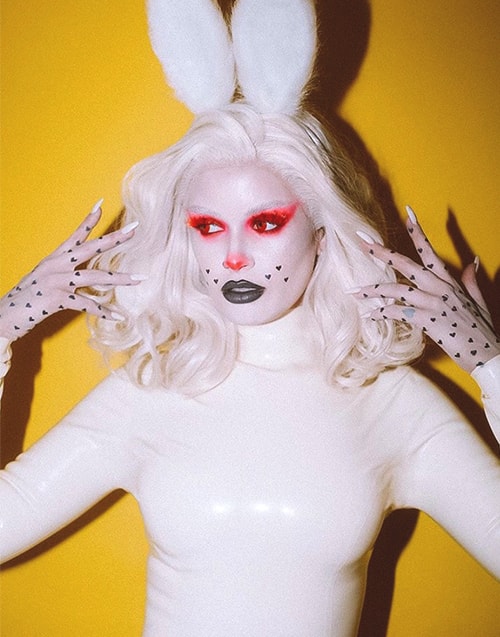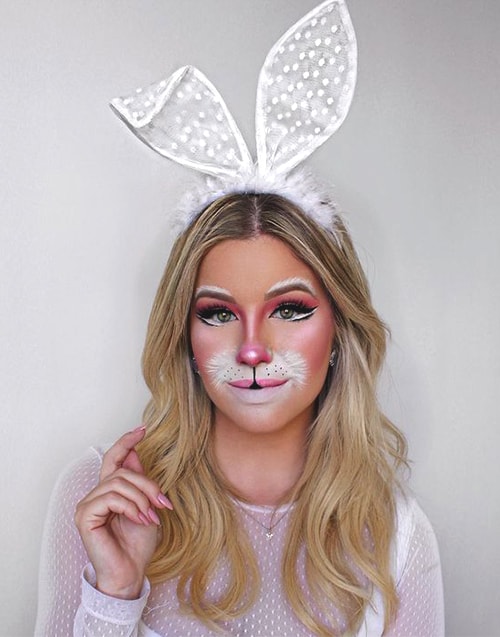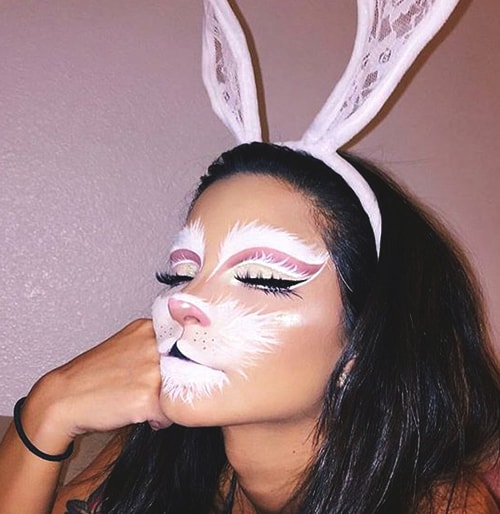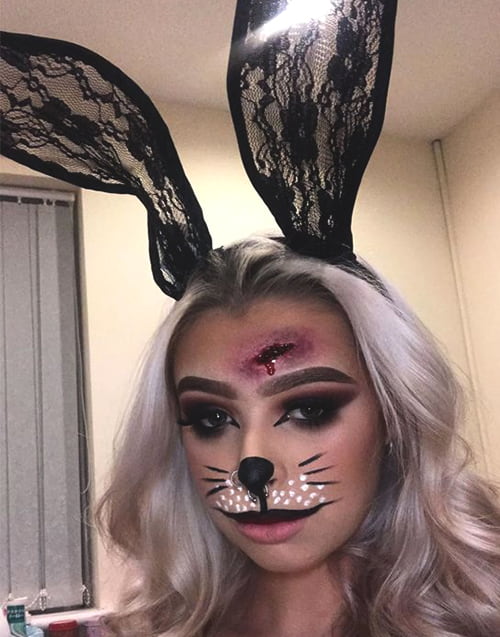 CREATIVE HALLOWEEN MAKEUP IDEAS
Got so tired of seeing cats and witches around on Halloween? Think beyond your boundaries such as the sun and the moon, enchanting fairy, or a '90s celebrity look. All you need is a little bit of inspiration and you're going to be shaken up with this year's creative Halloween makeup inspos!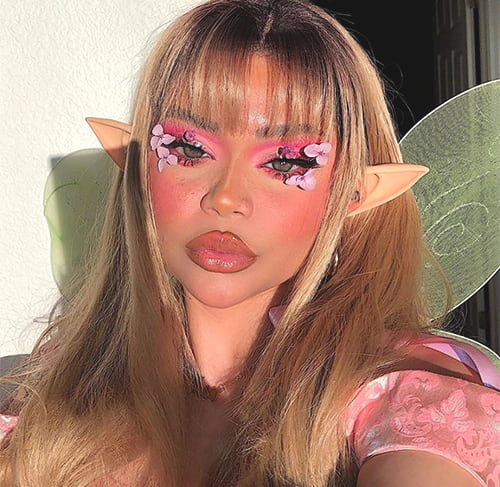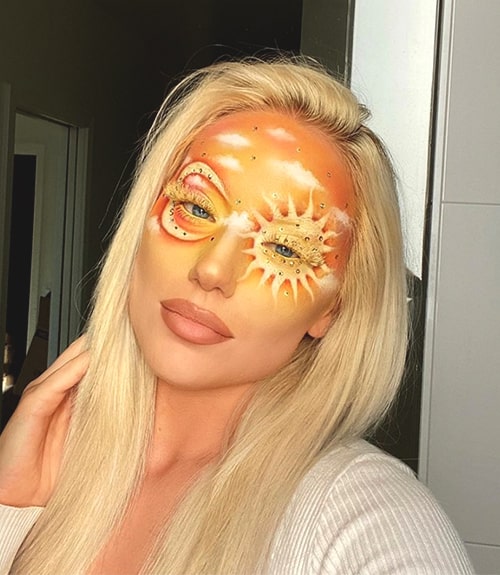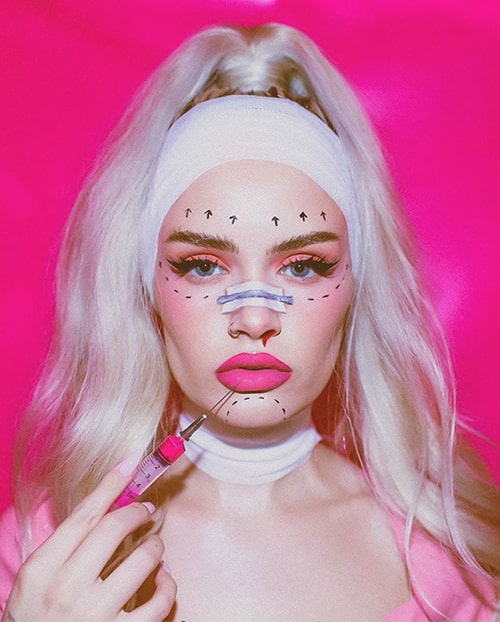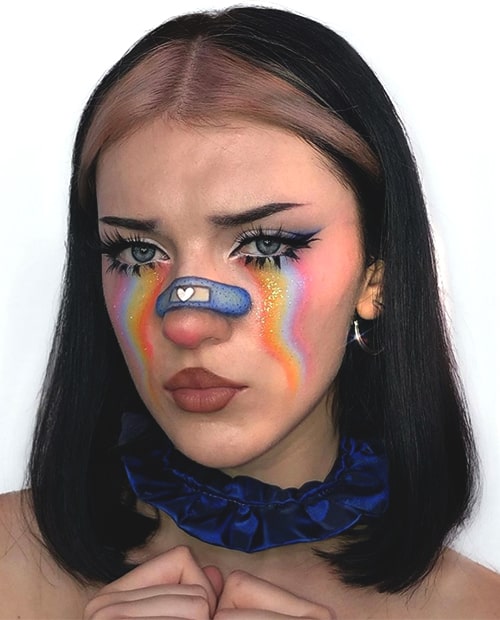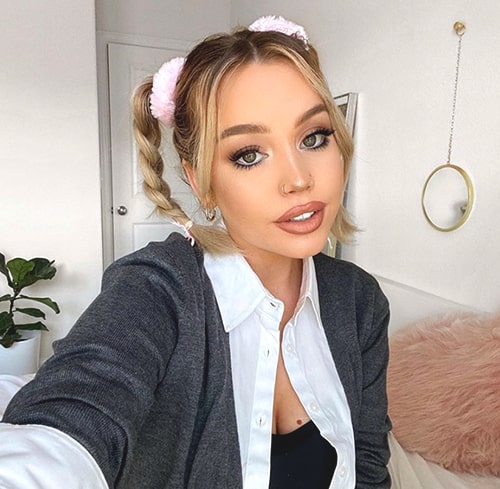 BUTTERFLY HALLOWEEN MAKEUP
How about putting a big smile and a gorgeous butterfly on your face this Halloween? Cuz' I've found some cute af butterfly makeup looks on IG for you that make you wanna try them asap. Also, butterflies are so popular this year since the '90s retro trends came back from their graves.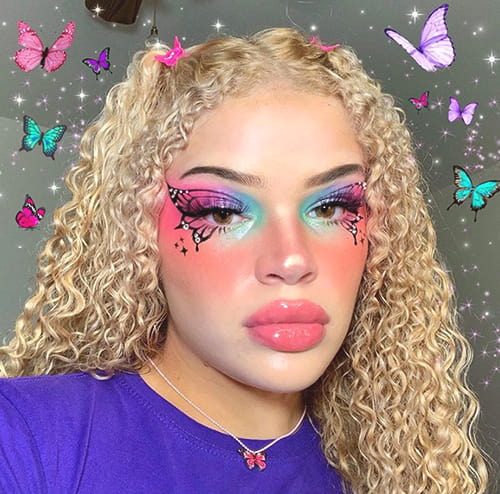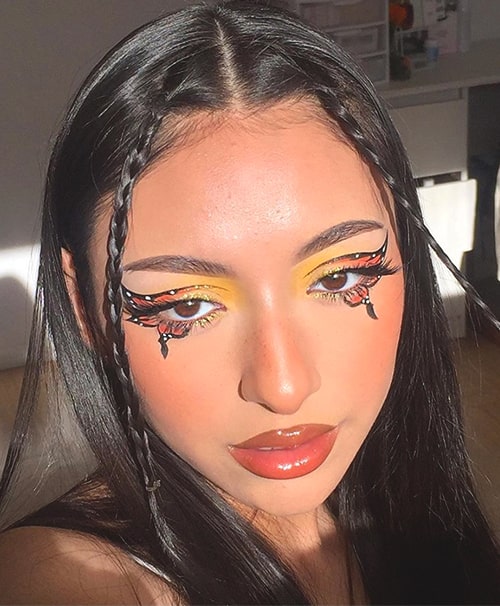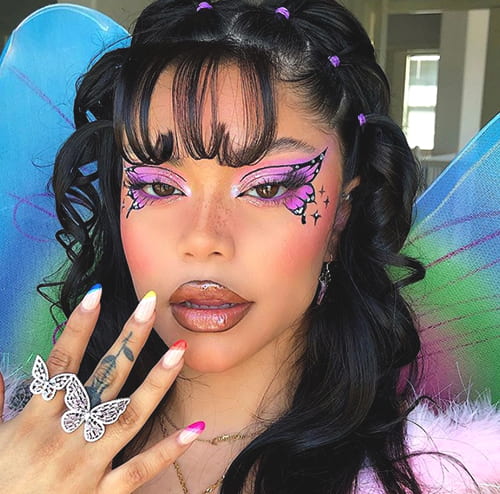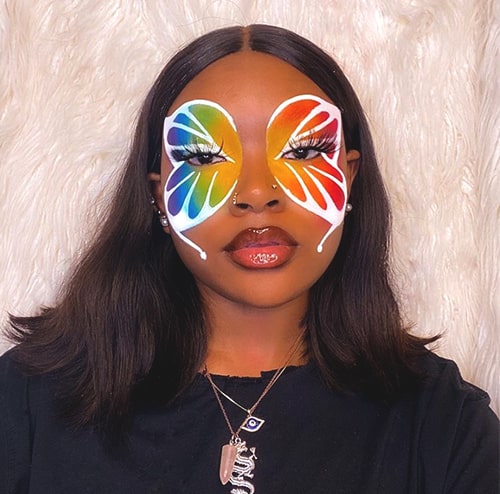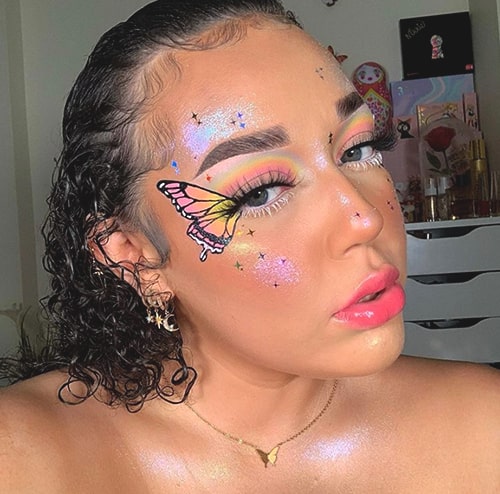 CARTOON HALLOWEEN MAKEUP IDEAS
Cartoon series characters are the most suitable inspirations for Halloween night. Many of us have worn a cartoon-inspired costume at least once in our lives. Here are the unusual and inspirational cartoon Halloween makeup ideas that you've never seen anywhere till now!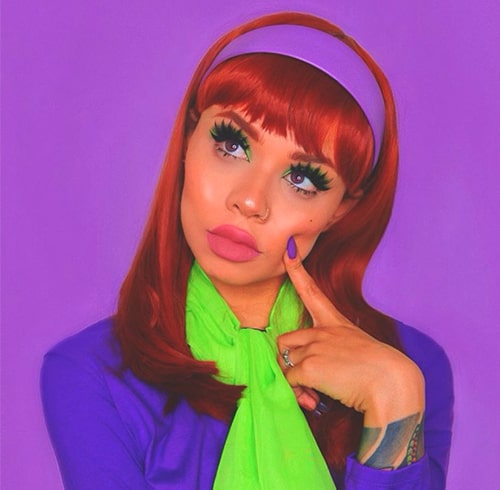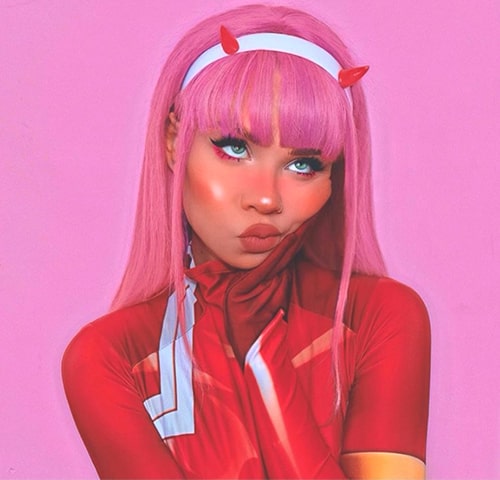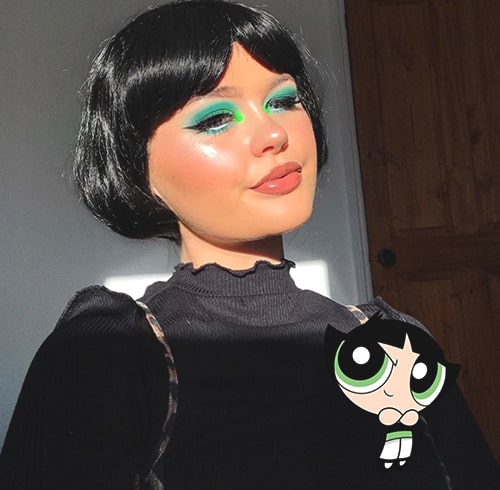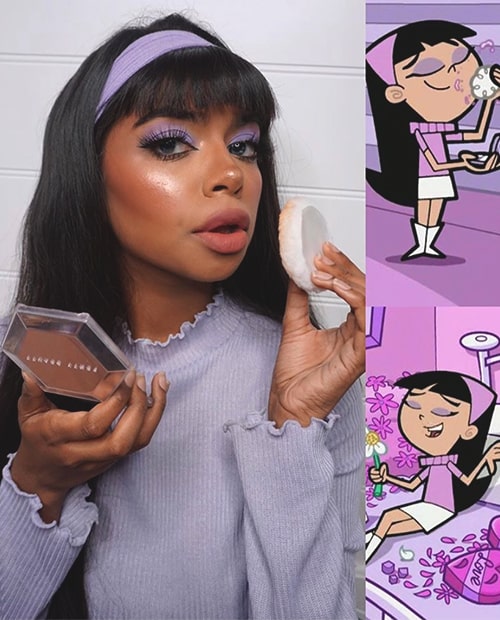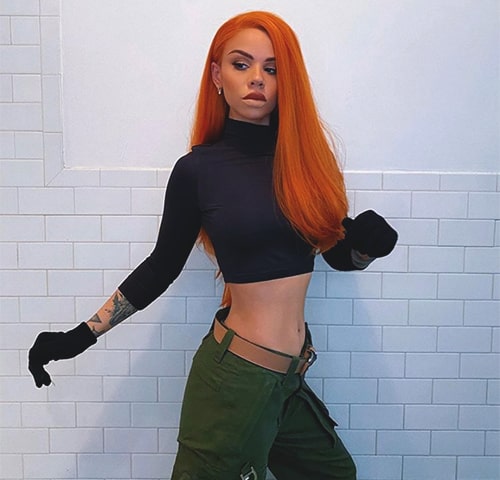 MOVIE CHARACTERS HALLOWEEN MAKEUP IDEAS
We all have an all-time favorite movie and a character that we love so much. And I'm not talking about the clowns! It's amazing how many iconic movie characters out there expected to get Halloween makeover. Get ready to take your screenshots to look back at.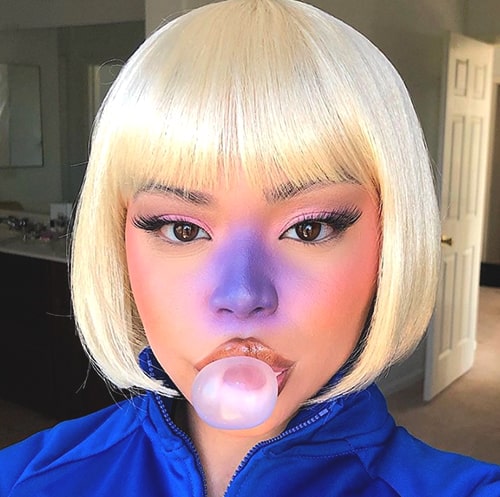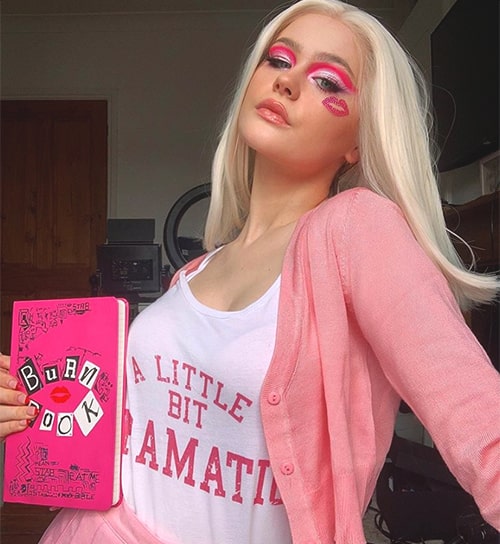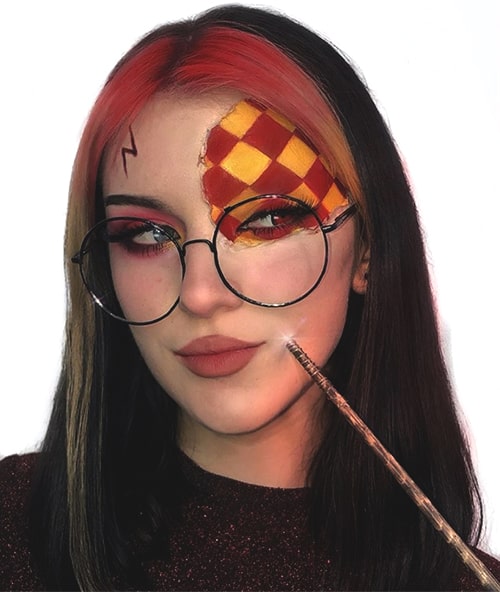 WITCH HALLOWEEN MAKEUP
If there are no witches around on October 31, it won't be a real Halloween night. The best witch makeup looks are here for you to make your decision easier. Are you a good witch or a bad witch? These witch Halloween makeup looks are for both sides!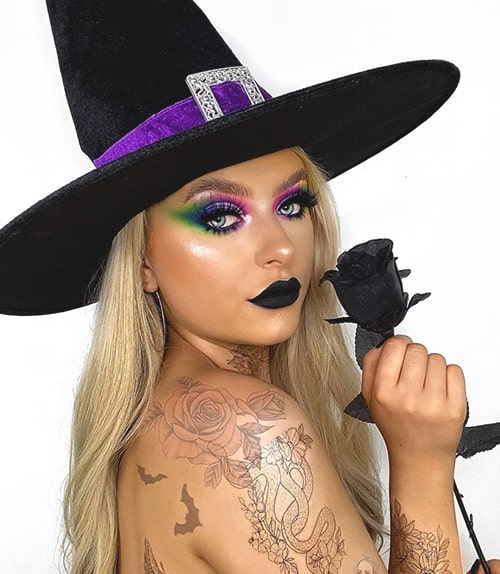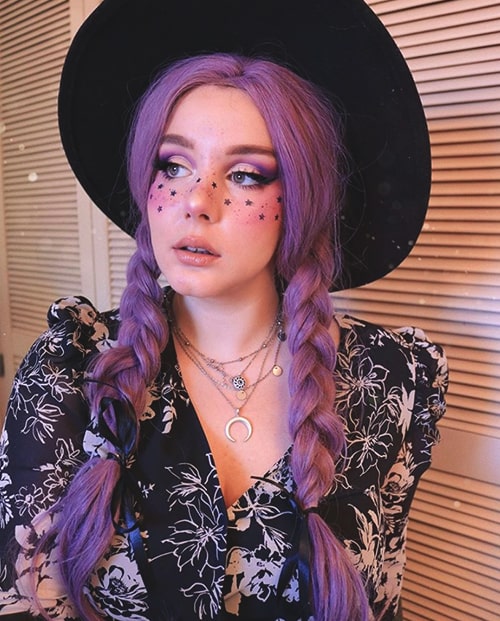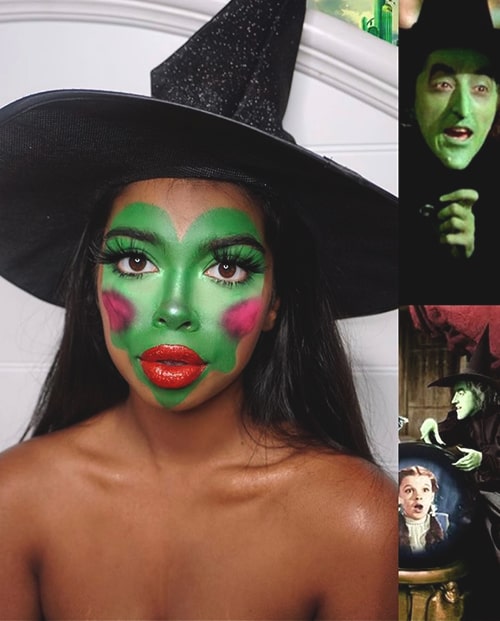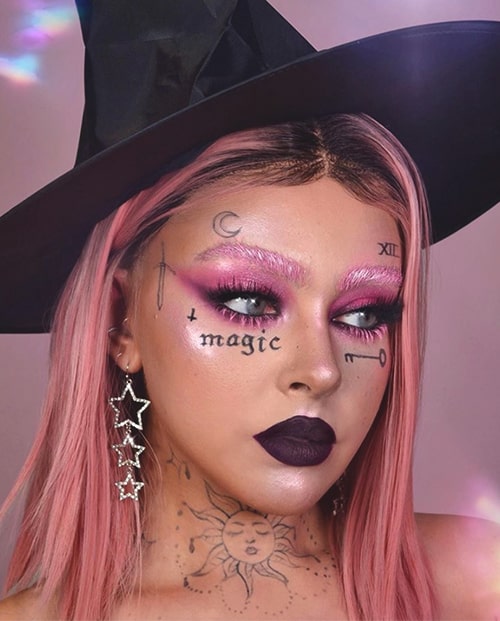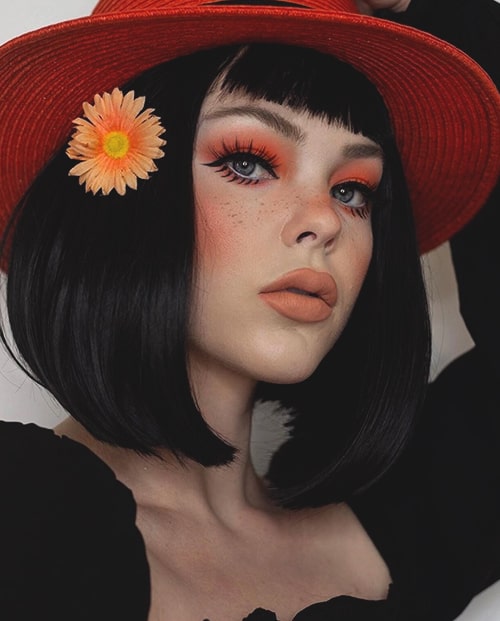 FLORAL HALLOWEEN MAKEUP
How about you bring spring vibes into Halloween by blossoming on your face? I'll definitely okay with it because these floral Halloween makeup looks are stunning! They also look so high-fashion like they're about to take a Fashion Week stage. When it'll be completed with a cool matching outfit, you'll shine like a mannequin.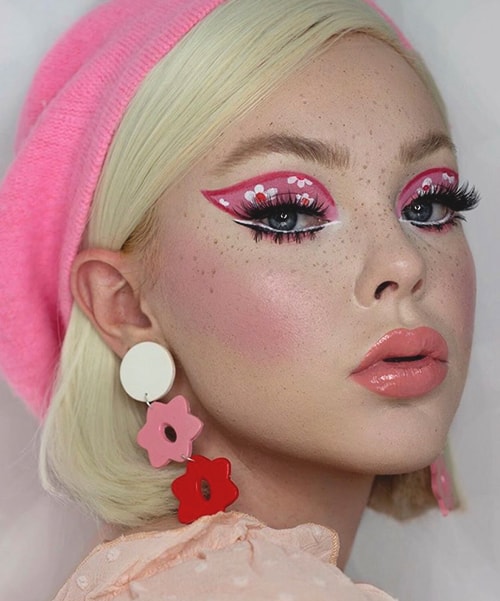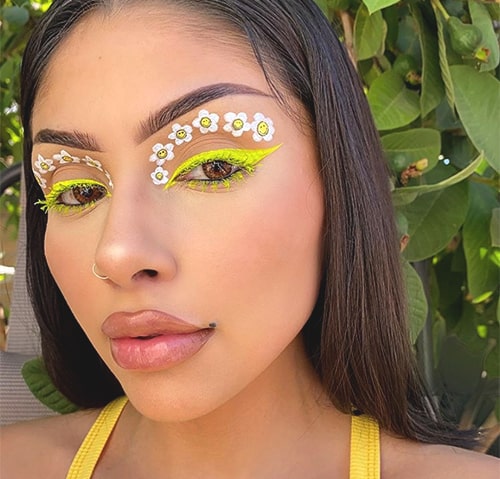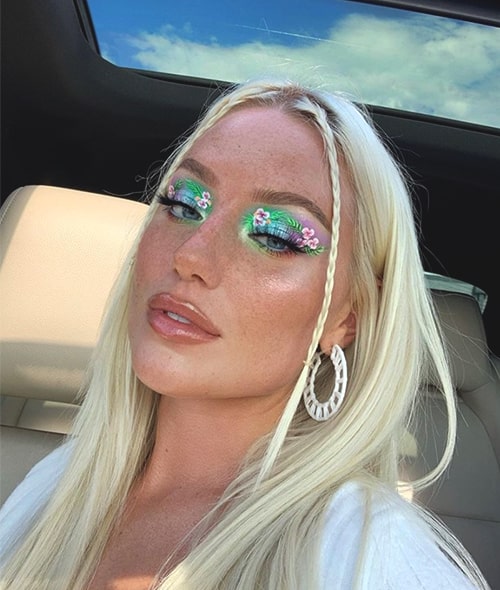 CLOWN HALLOWEEN MAKEUP
It's one of the most preferred scary Halloween costumes, but just because it is too popular doesn't mean you'll be a traditional clown like others. You can serve a clown look in a hot way or a spooky way, it's up to you to decide it depend on your Halloween mood. Here're mind-blowing clown Halloween makeup ideas that you don't need to look for anywhere else.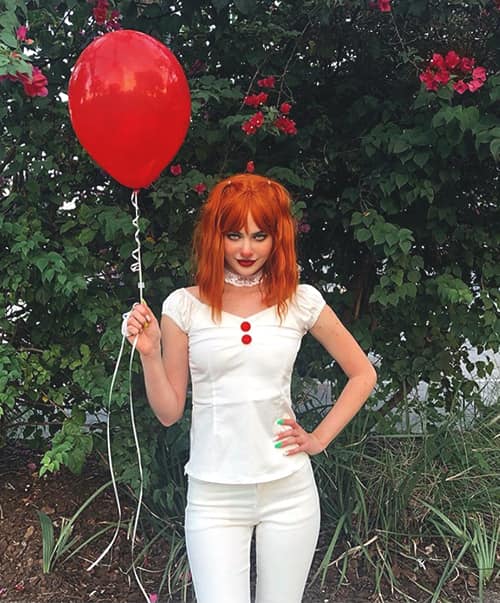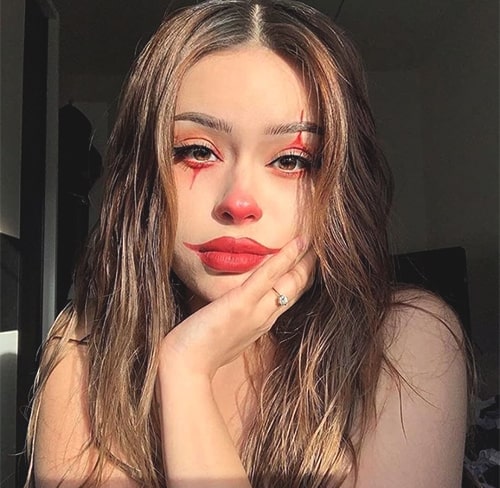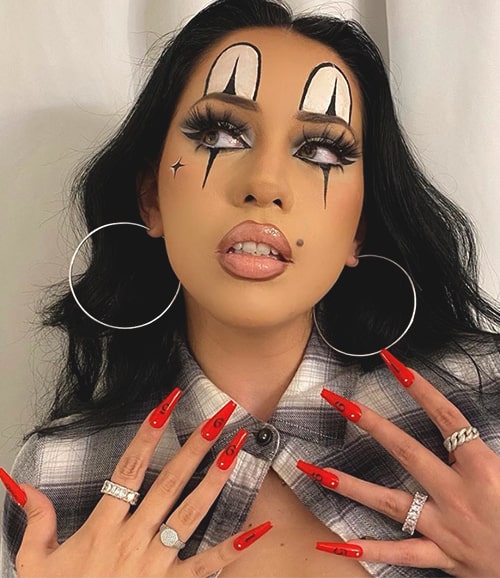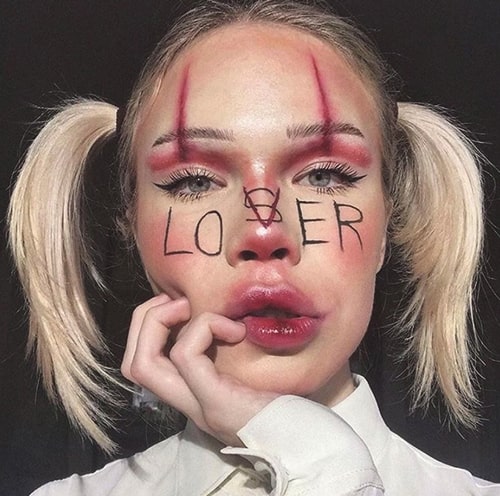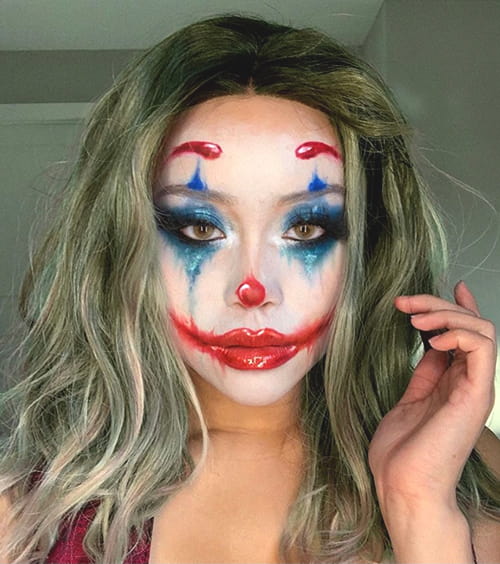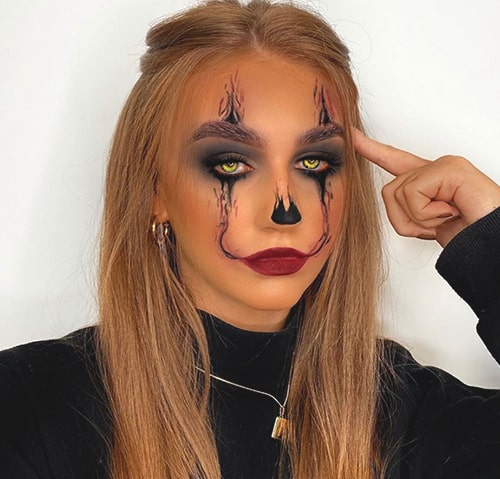 VAMPIRE HALLOWEEN MAKEUP
Everybody has a fantasy of being a vampire, right? So, if you haven't done it by now, there's nothing stopping you from being a bloodthirsty vampire on this Halloween. It can be easily created with fake blood and dark eyeshadows in your makeup bag. You will only need long fangs to complete the vampire look.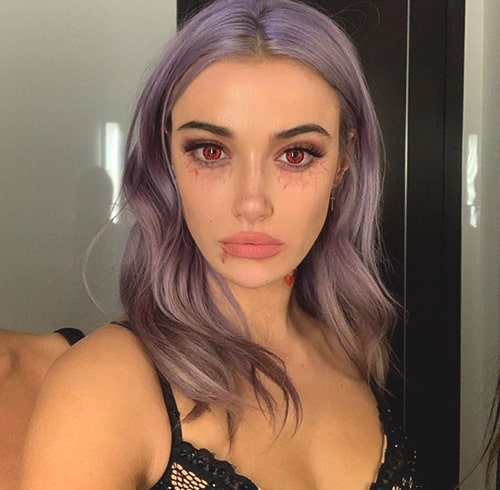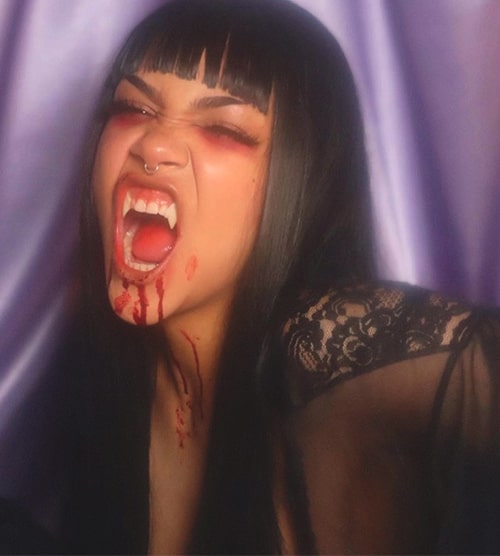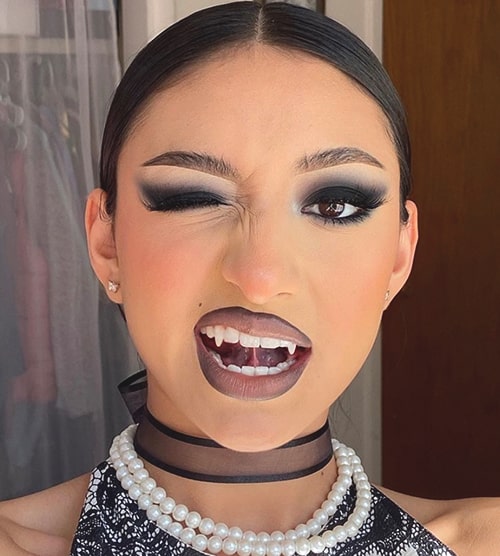 DEVIL HALLOWEEN MAKEUP
Don't say anything negative before seeing these devil Halloween makeup looks that are incredibly unique. That's for sure any of these devil makeup looks will flawlessly complete your devil costume look. They are hot as HELL!