The off-the-shoulder trend is still one of the hottest looks in this season and there is no reason that we don't like it. It seems like the off-the-shoulder tops are must-have for our wardrobes. They can be combined with everything that you wear in your daily lives. Here is 10 The Off-The-Shoulder Top Ideas For This Summer which will influence your summer days!
JEAN SKIRTS
Jean skirts are always trending and never go out of fashion. Keep your jean skirts in your closet and try to combine them with the off-the-shoulder tops.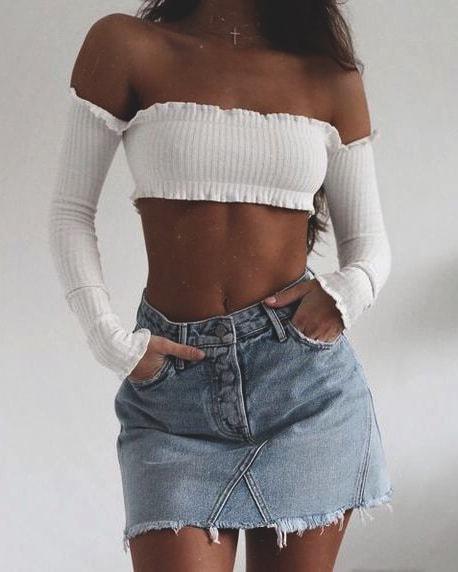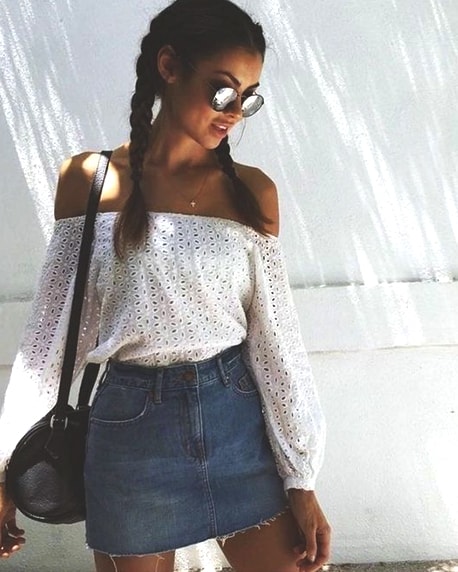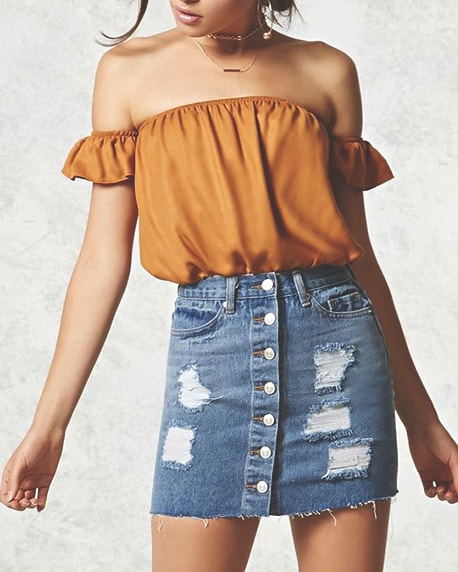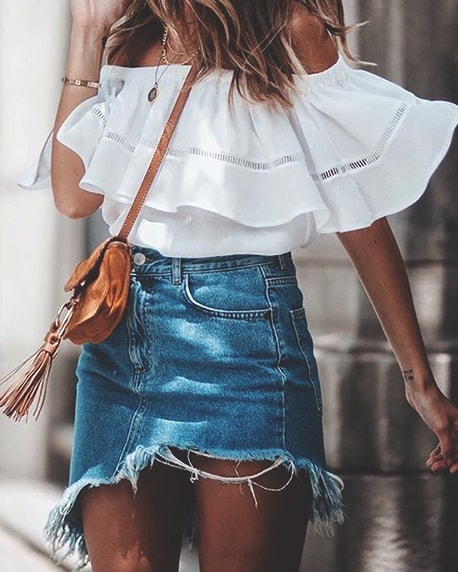 JEAN SHORTS
Jean shorts are definitely the most favorite choice for hot summer days. It's because of the jean shorts are both comfortable and favorable with every outfit. Almost all of us have a jean short in the closet. Why don't you try them with an off-the-shoulder top?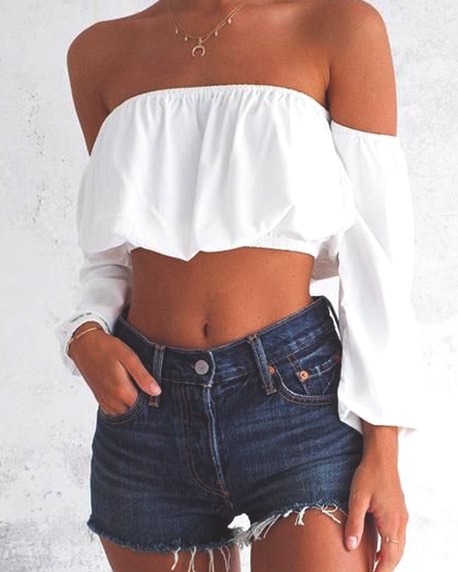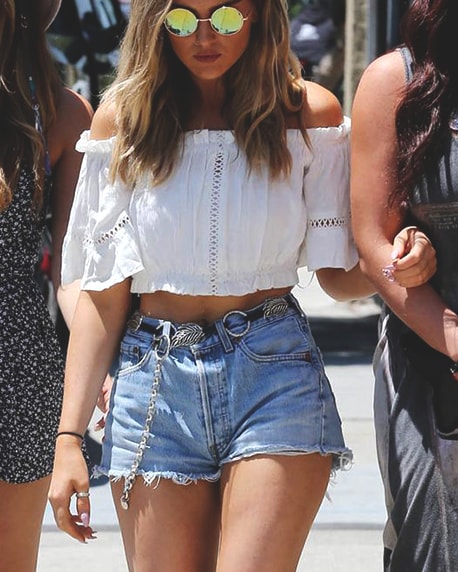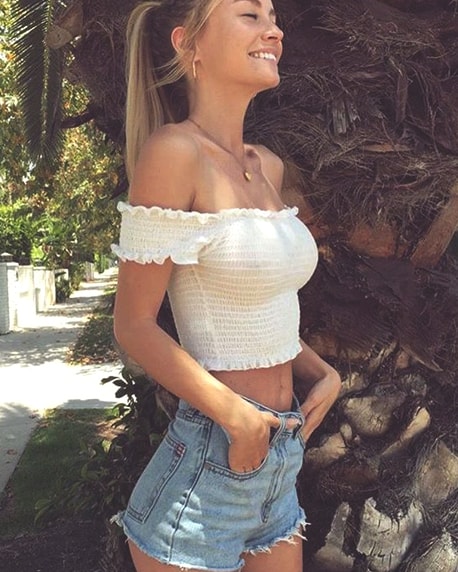 JEANS
Blue-jeans, white shirt… No, blue-jeans and white off-the-shoulder tops! Jeans are our daily outfit combination saviors because they can be worn day and night.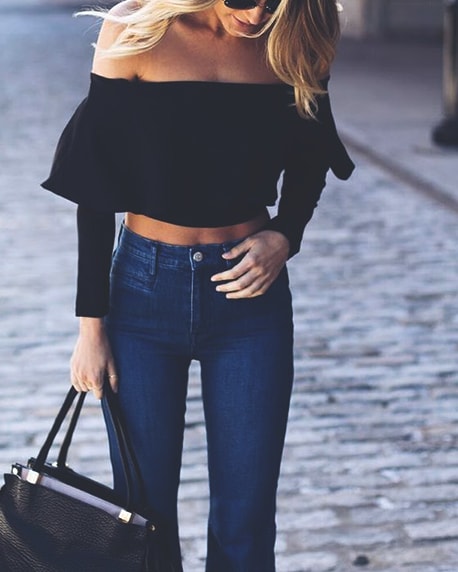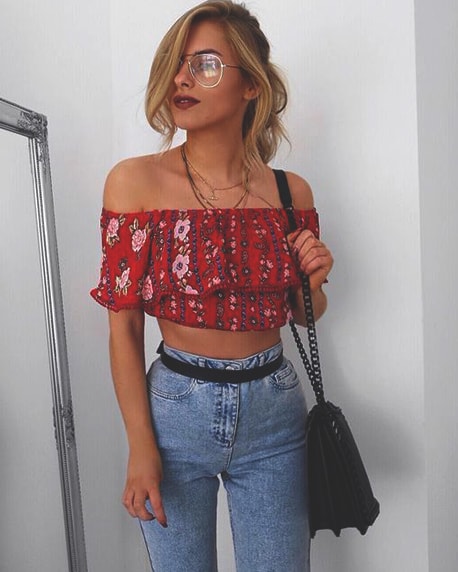 RIPPED JEANS
If you want a street style look, you can combine the off-the-shoulder tops with ripped jeans. Ripped jeans look messy, so you can wear a plain off-the-shoulder top on it.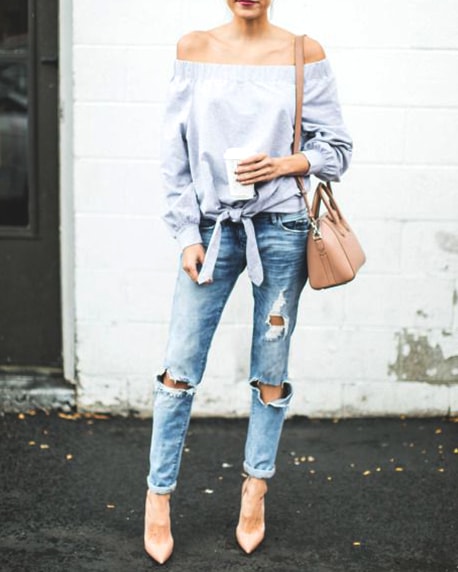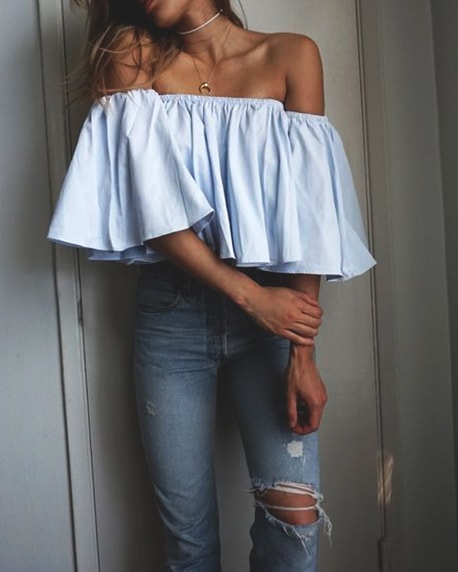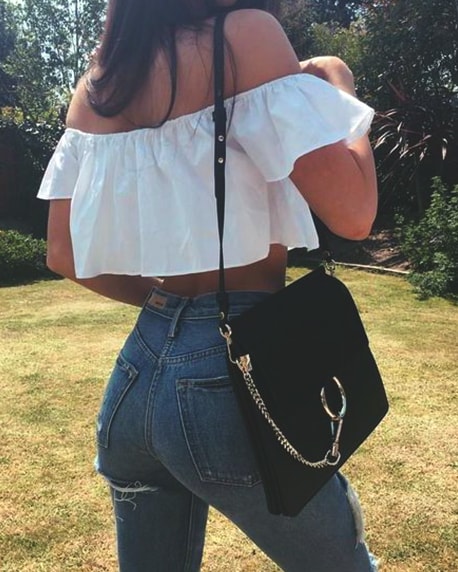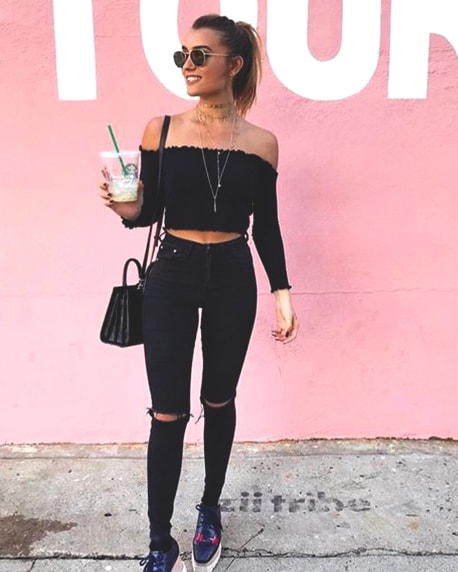 LOOSE CHIFFON PANTS
What's cooler than loose chiffon pants on a hot summer day? Many people choose loose chiffon pants for their summer outfits because of the comfort and coolness of it.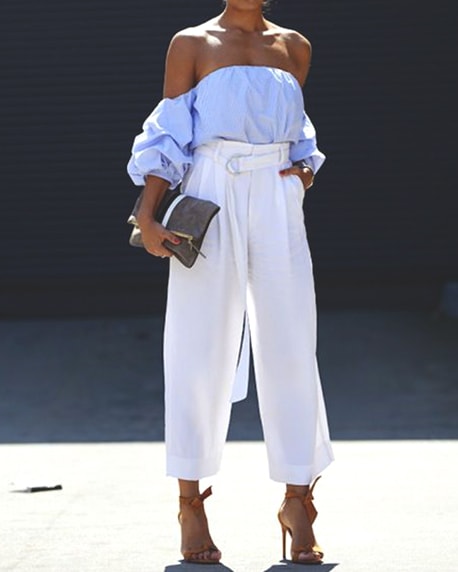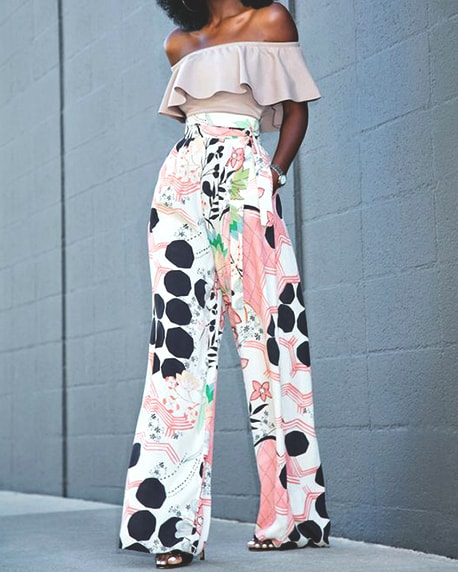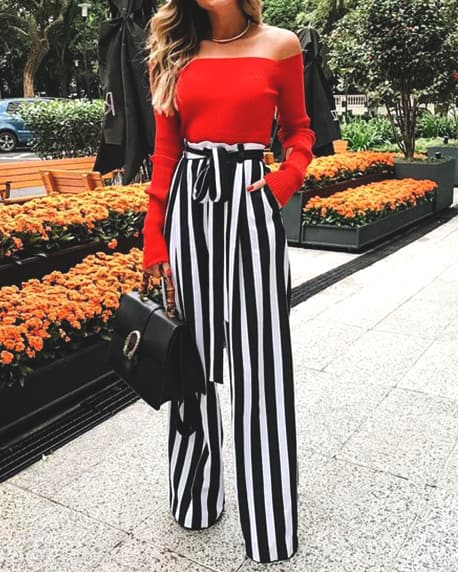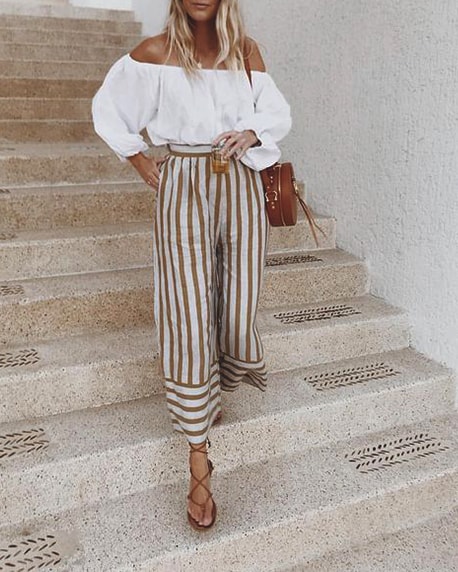 LOOSE LONG SKIRTS
Boho mood is on! You can just catch that bohemian look wearing a loose long skirt and an off-the-shoulder top on it.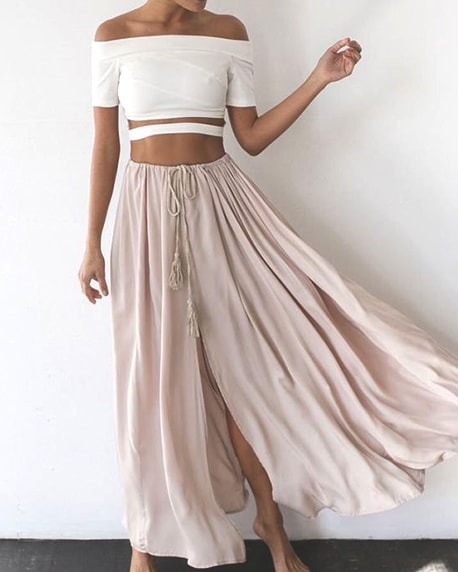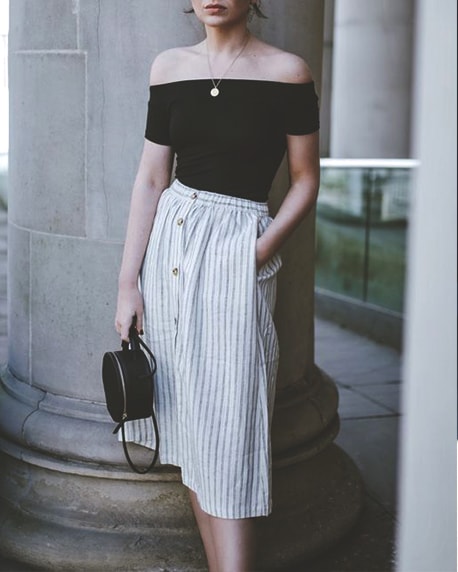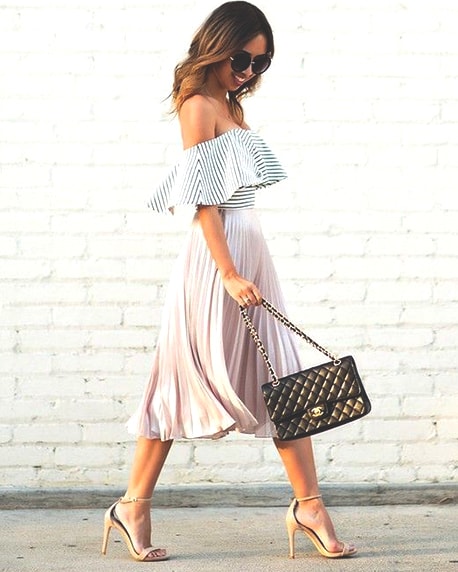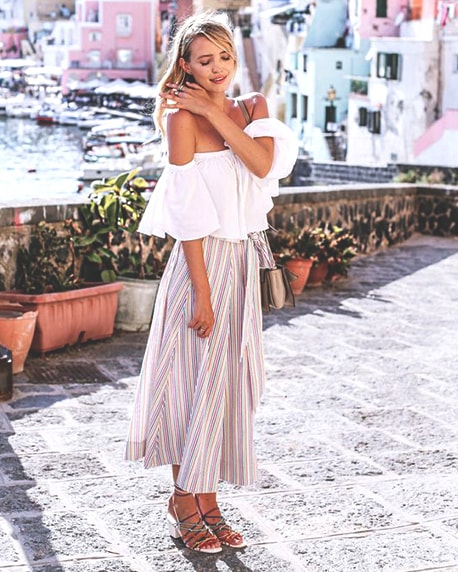 TWO-PIECES
Two-piece outfits are rocking the fashion world! There are many two-pieces off-the-shoulder outfit ideas, but we chose for you the best ones.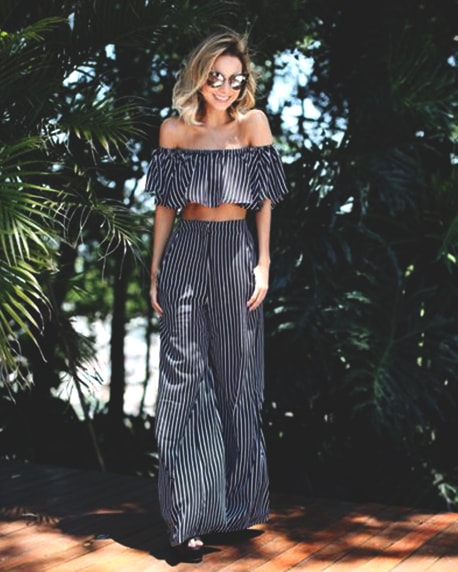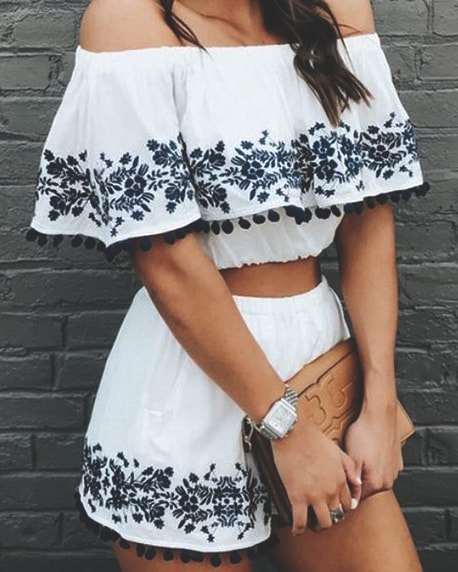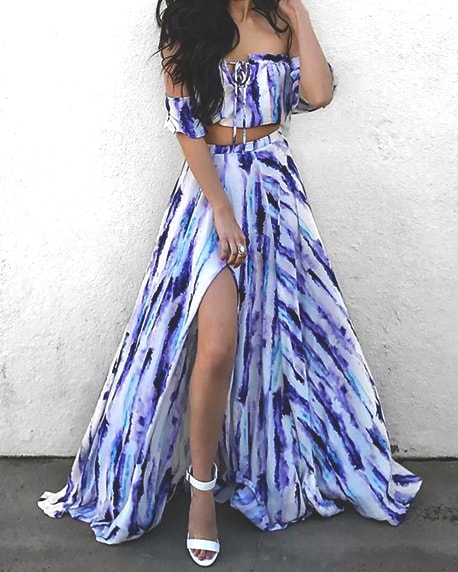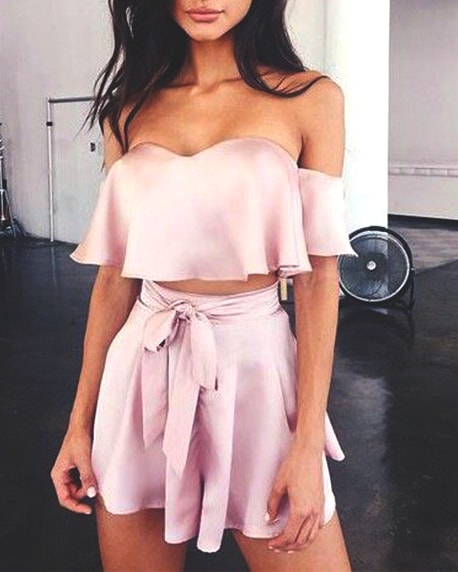 LEATHERS
Try to combine the off-the-shoulder tops with leather clothes such as pants, tights, and skirts. My favorite is the leather skirts which are the die-hard piece for my closet.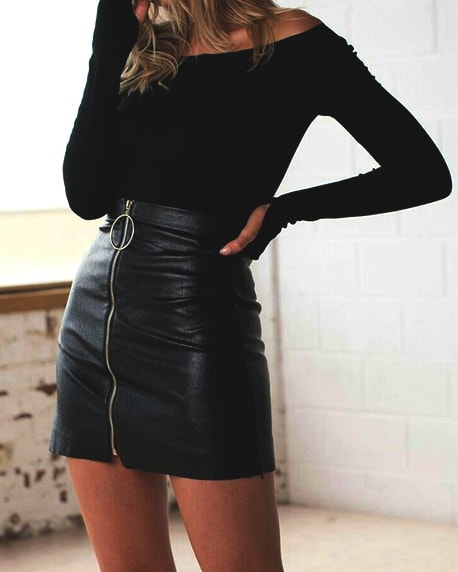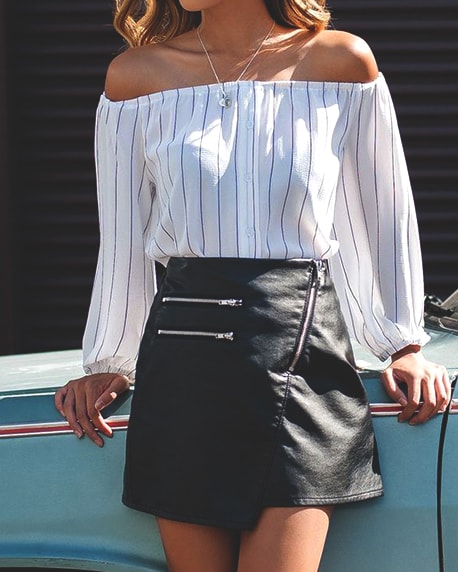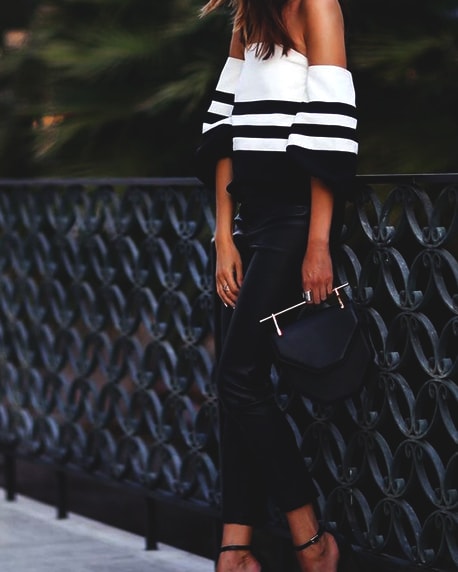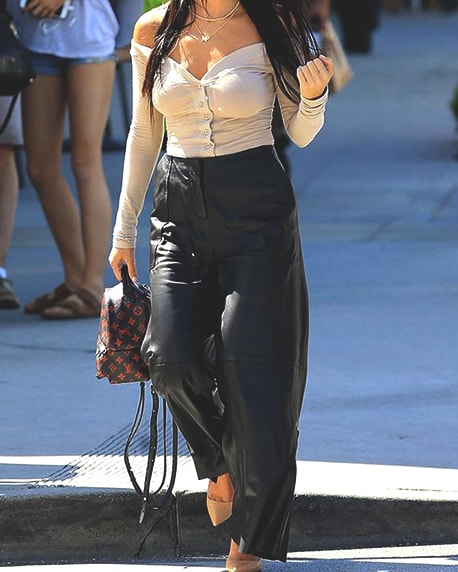 SUEDE SKIRTS
Maybe it looks like suede is more suitable for winter, but we don't think it is! When you see these off-the-shoulder tops and suede skirts outfits, your idea will change too.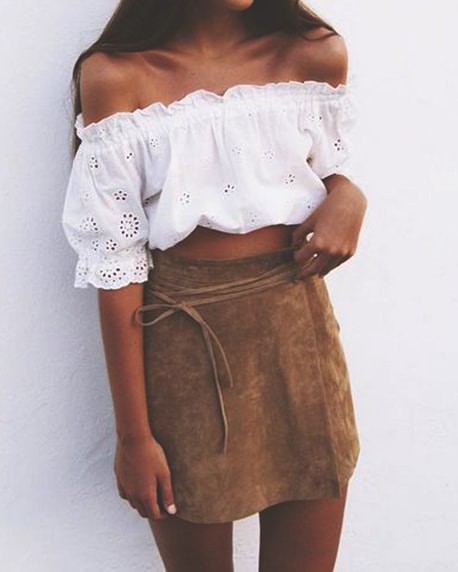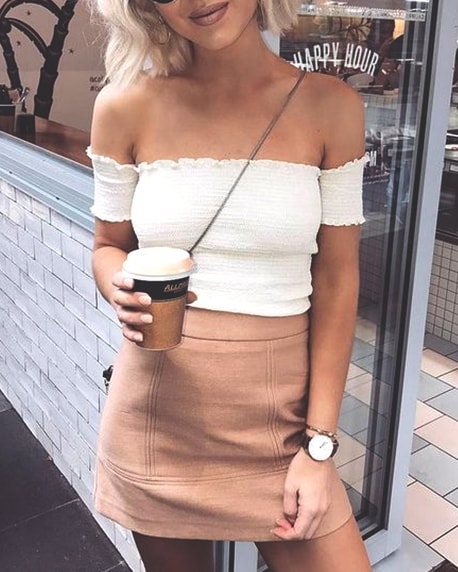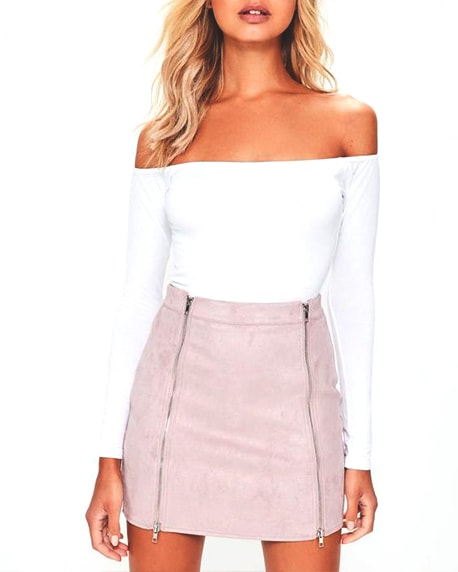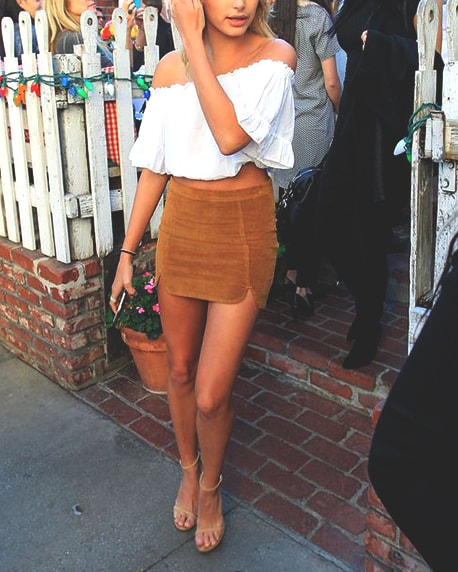 HIGH-WAIST PANTS
High-waist pants and the off-the-shoulder tops are the exact combinations with each other. Many celebs use this look in their daily lives.