Weather is getting warmer and summer is getting closer. The holiday that we all are impatiently waiting for is coming. The only thing that we have to bring to the holiday is a swimsuit. The wide range of swimsuits which depend on our imagination is waiting for us in this summer season. Two-pieces are in the foreground as always but also one-pieces are quite in demand. So, let's take a closer look at The Most Popular Swimsuits in 2018!
Fruit Printed Swimsuits
What can be funnier than wearing a swimsuit which printed fruits on it? From bananas to pineapples, every fruit can be wearable.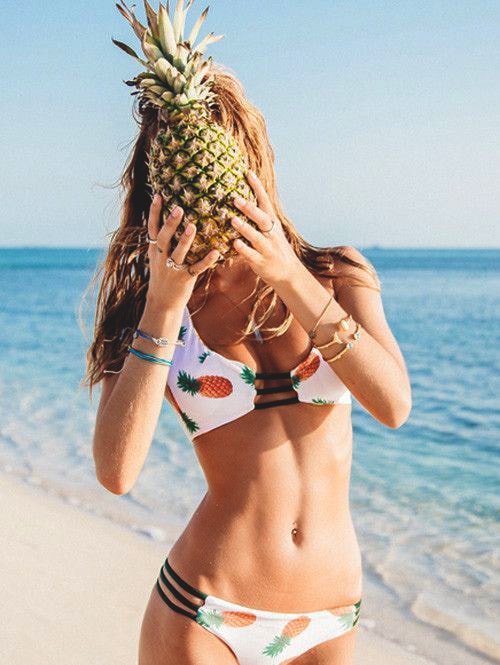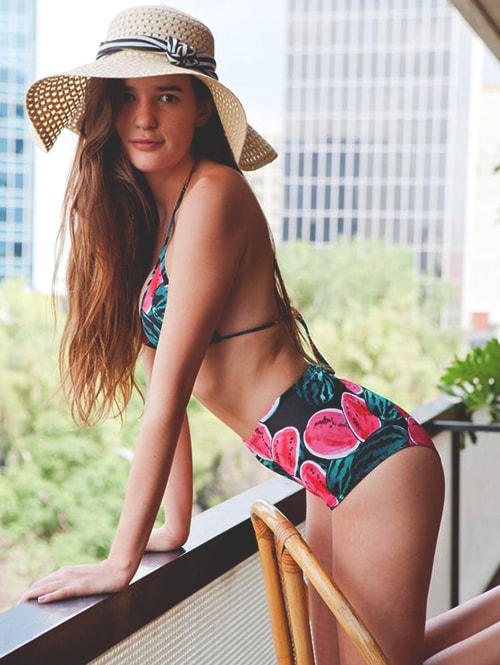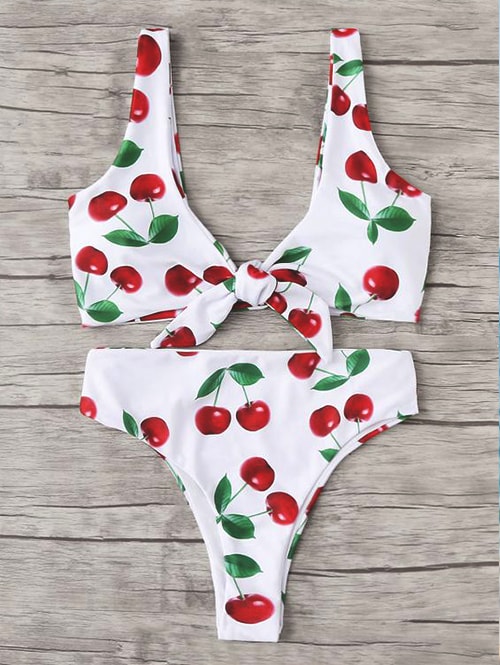 Front Tied Swimsuits
Front tied swimsuits are always the favorite as they are in 2018. Vintage style high-waisted bottom and front tie top combination seem to be the most preferred swimsuit at the sea-side.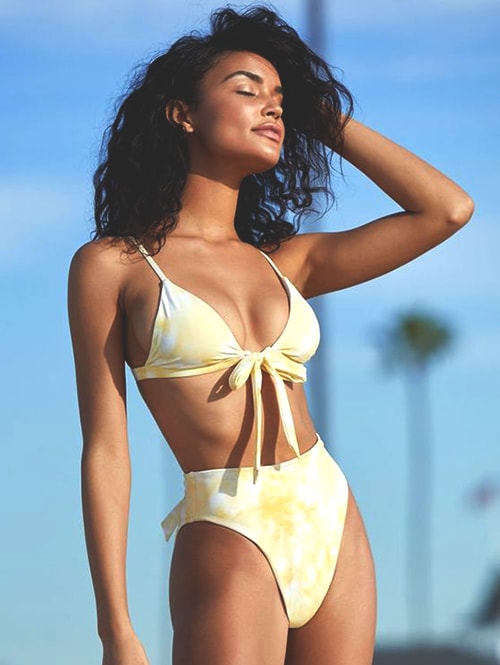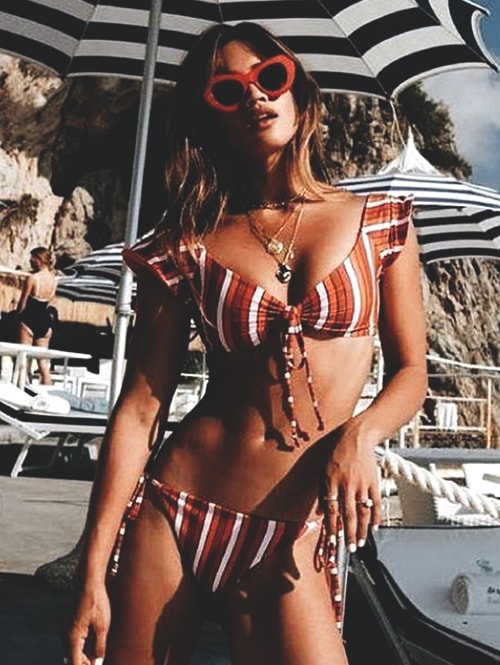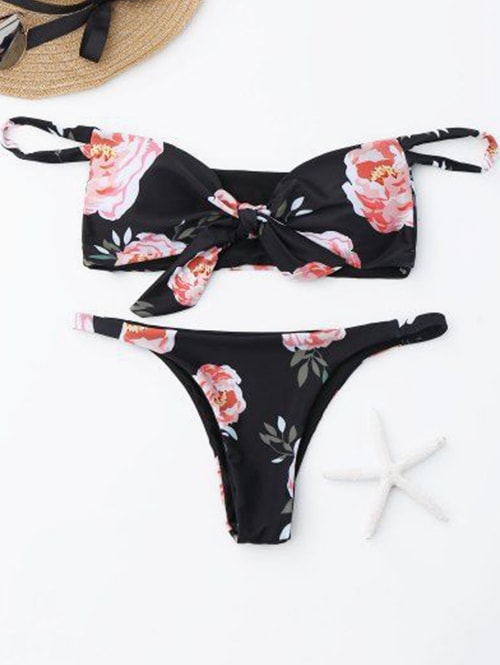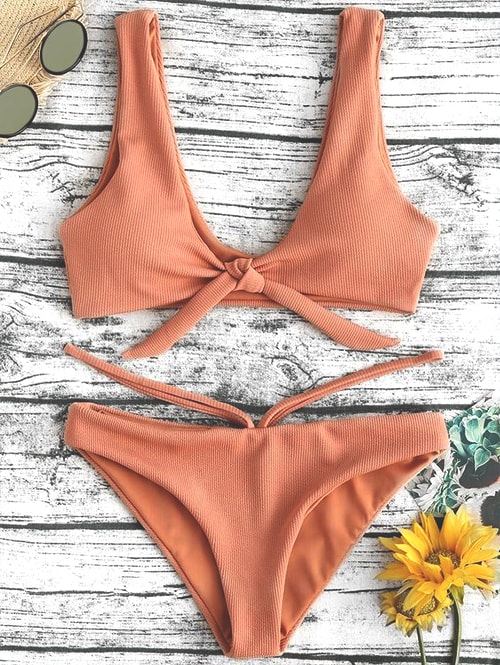 Off-The-Shoulder Swimsuits
The Off-The-Shoulder clothes are very popular in Spring/Summer 2018. So, it clearly influences the whole swimsuit designers. If you are looking for a cute but sexy swimsuit for this summer, off-the-shoulders will be the right choice.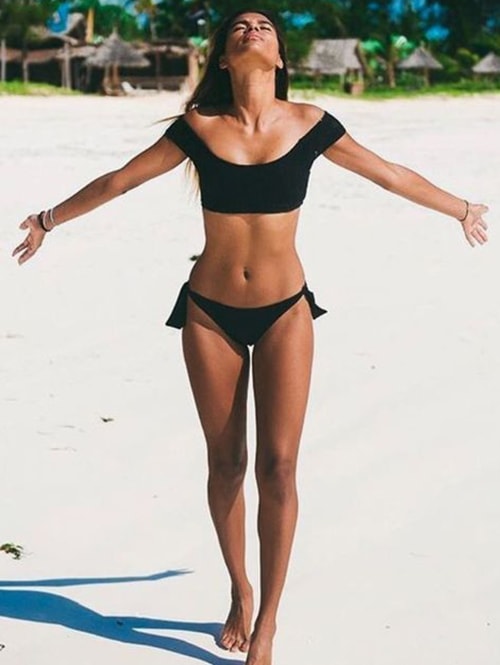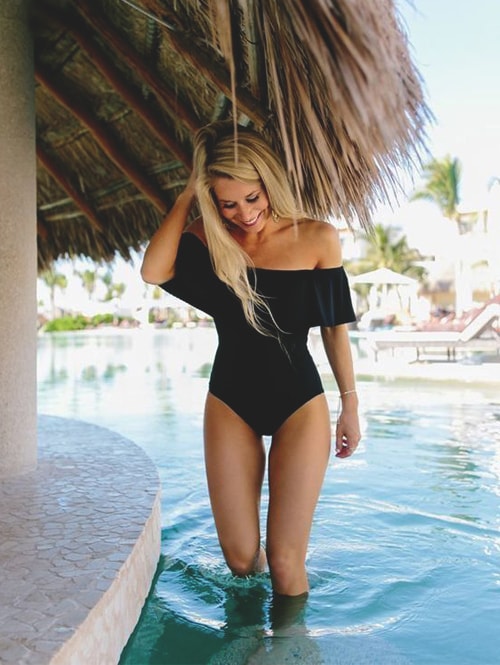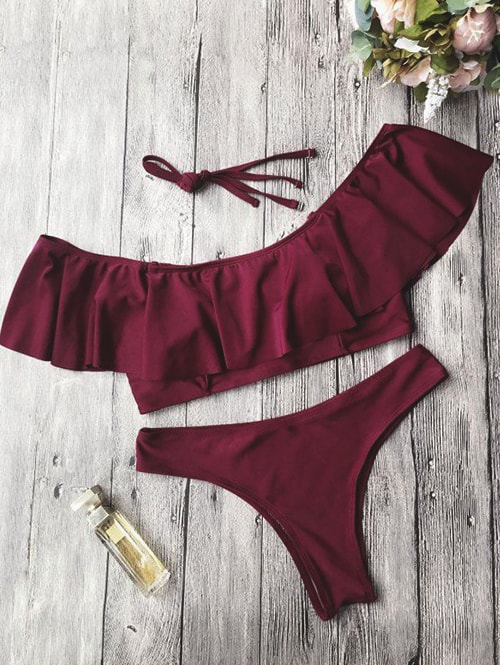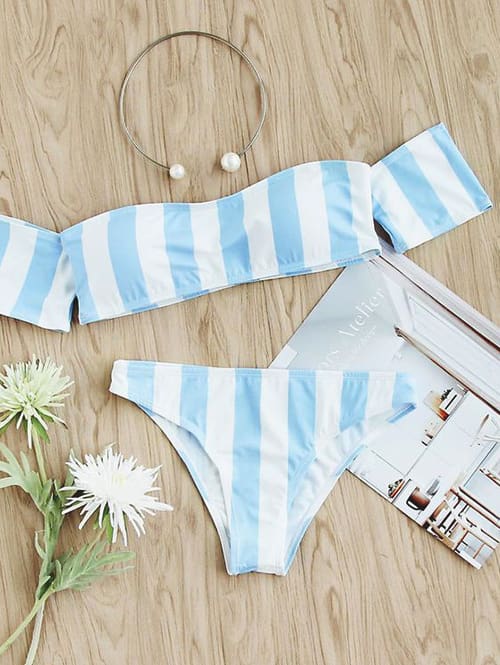 Warm-Hued Swimsuits
With warm-hued swimsuits, sea-sides will glow a little bit more. From bright red to shiny yellow, you can have a warm-hued swimsuit this summer.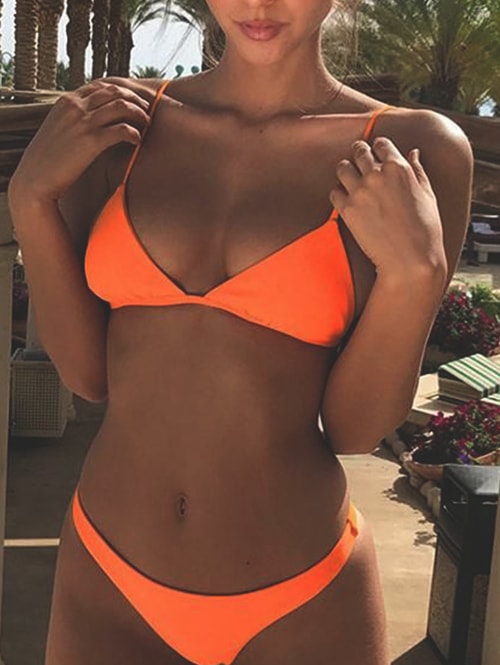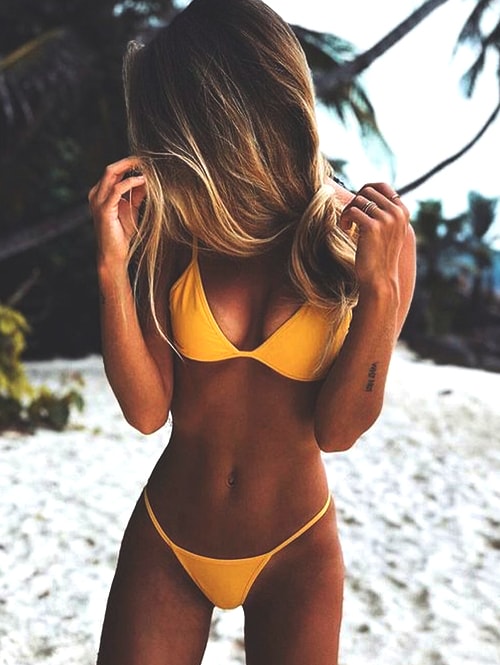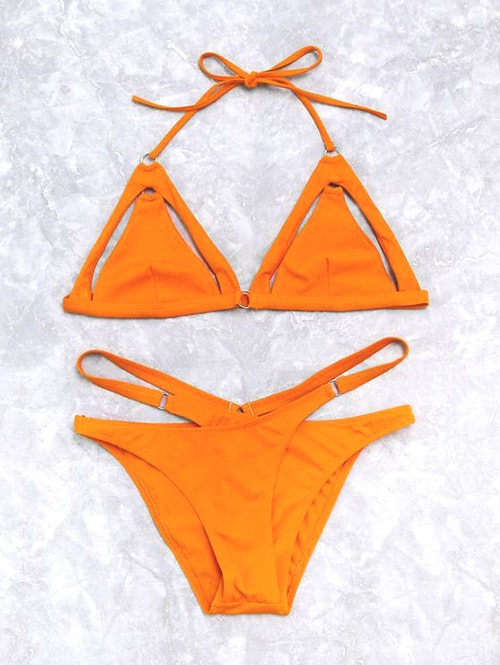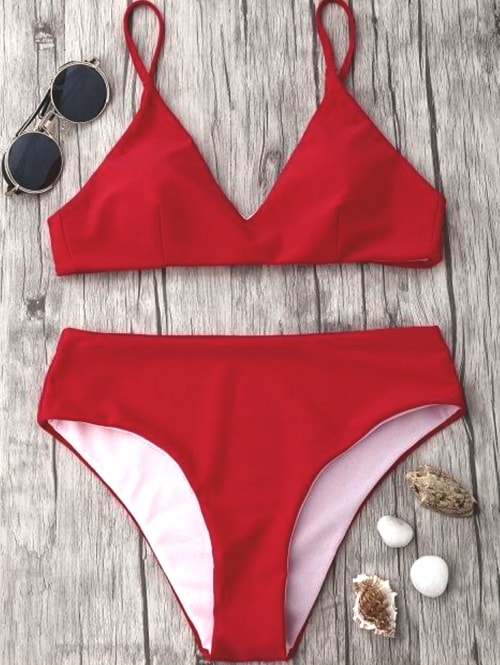 Polka Dot Swimsuits
Retro style is coming back, we are feeling it! Swimsuits with polka dot pattern is a classic way showing-off at the beach can be pretty cool.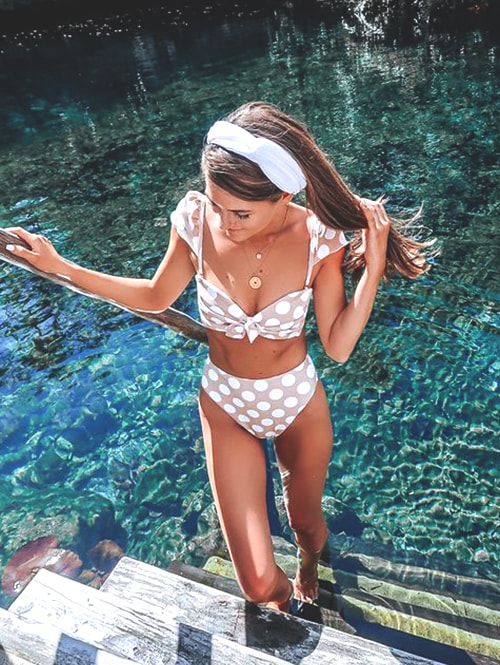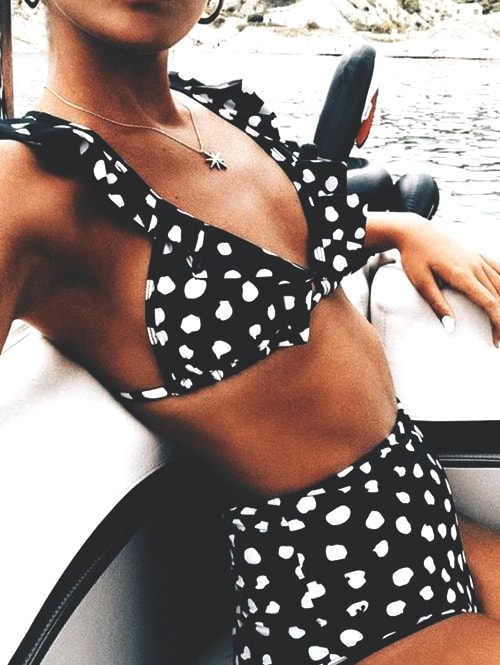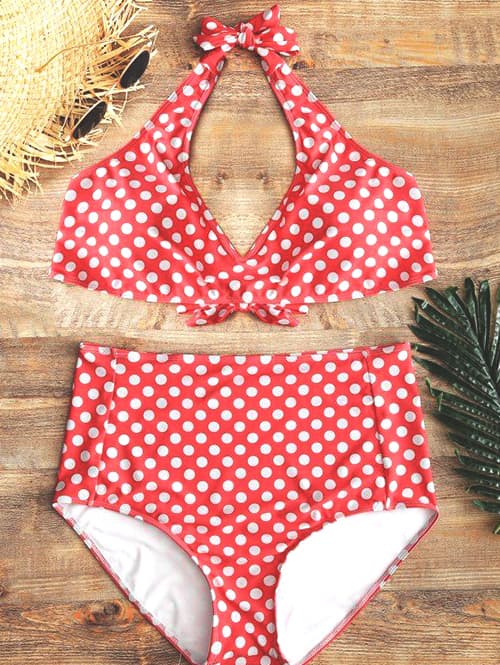 Activewear Swimsuits
If you have a more sportive style, you will really love this season activewear swimsuit looks. Activewear swimsuits have many options such as zippers, off-the-shoulder, one-piece and more.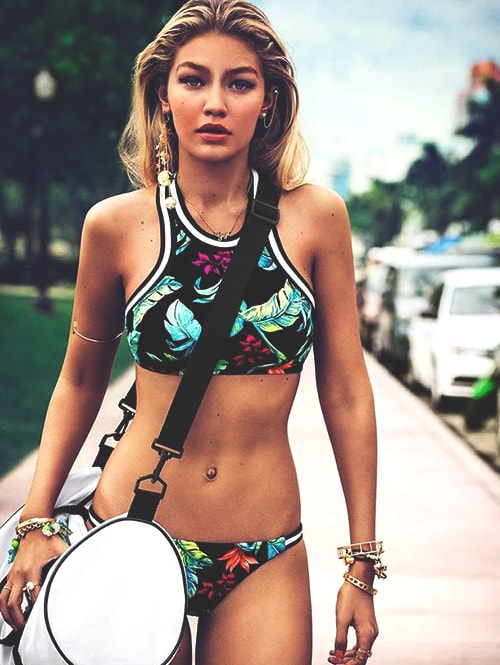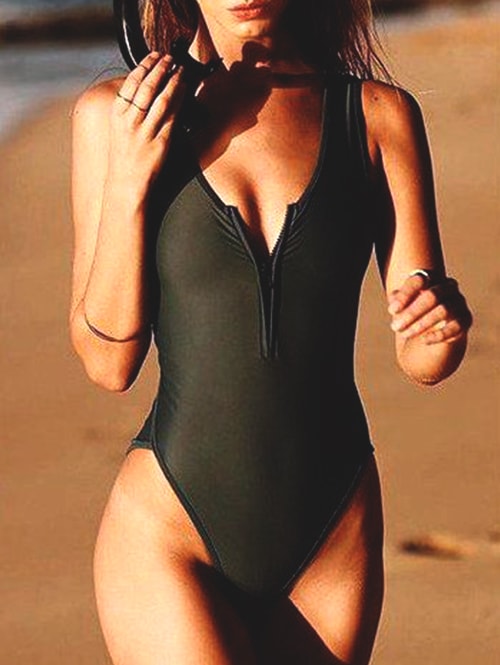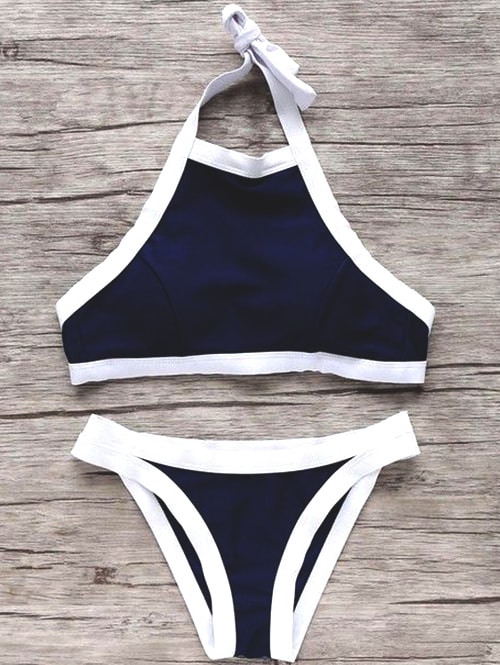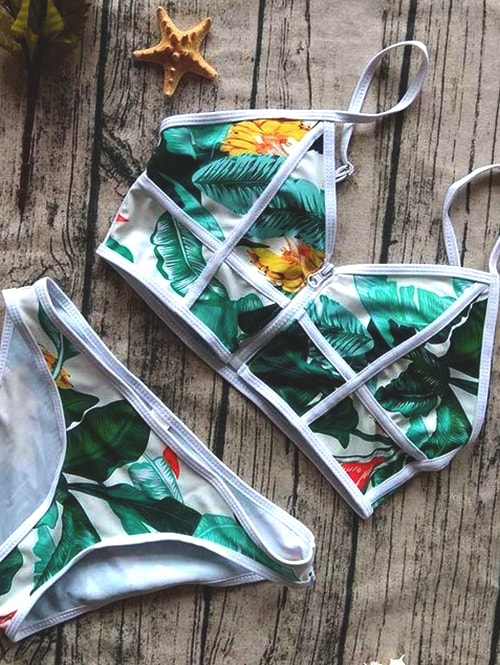 Shiny and Glittery Swimsuits
Just a little touch of glitter cannot be too much. Sparkling water and shining swimsuits what can be more exciting than this?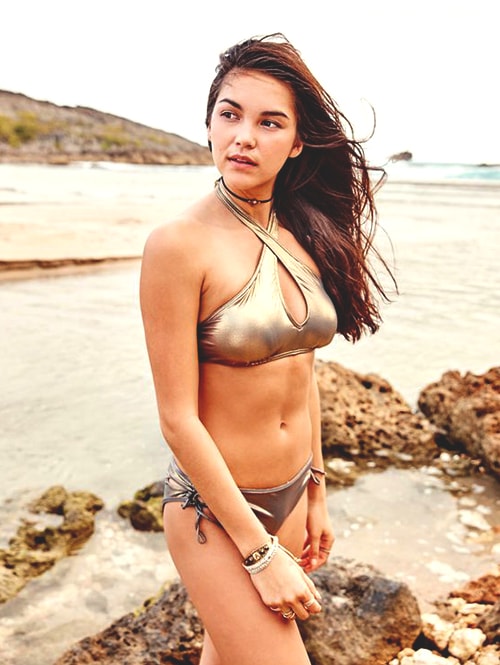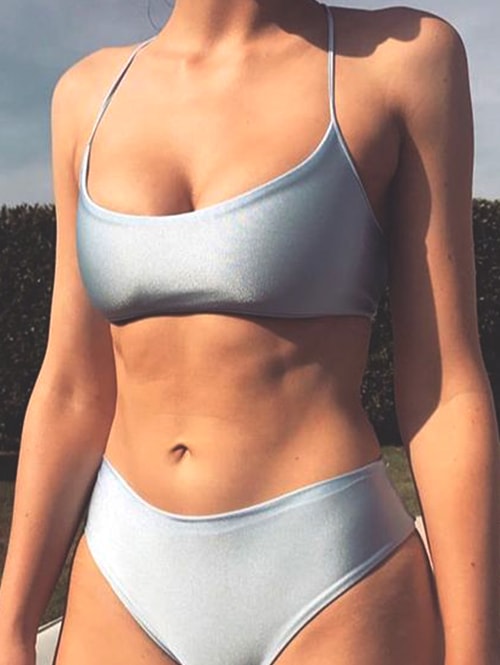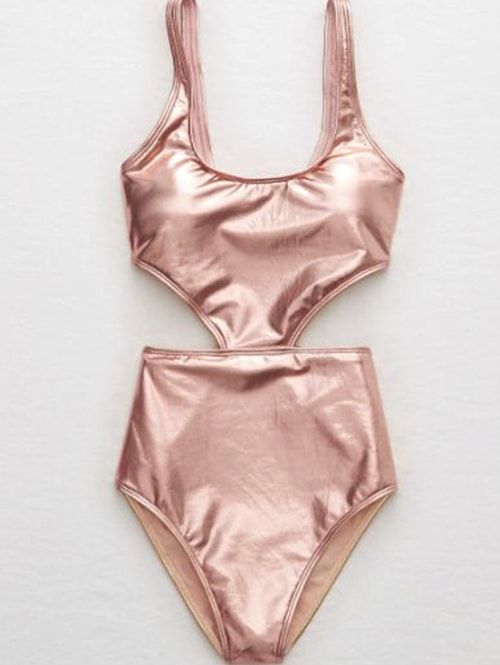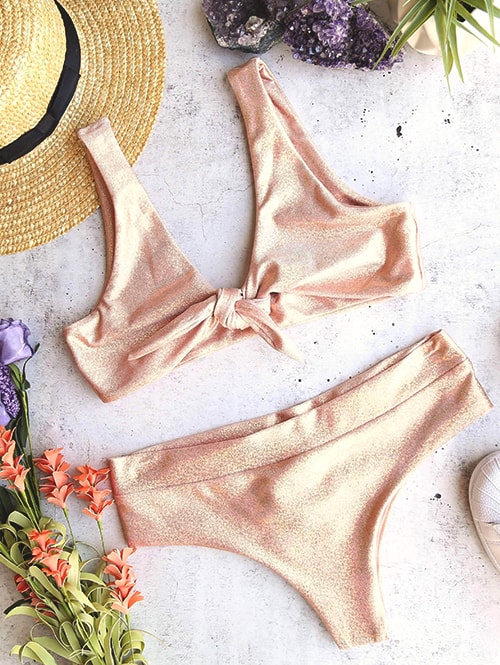 Mismatched Swimsuits
If you trust your own style, go and mismatched your bikini tops and bottoms. It doesn't matter with polka dots and stripes or ruffles and zippers, everything is acceptable in this summer season.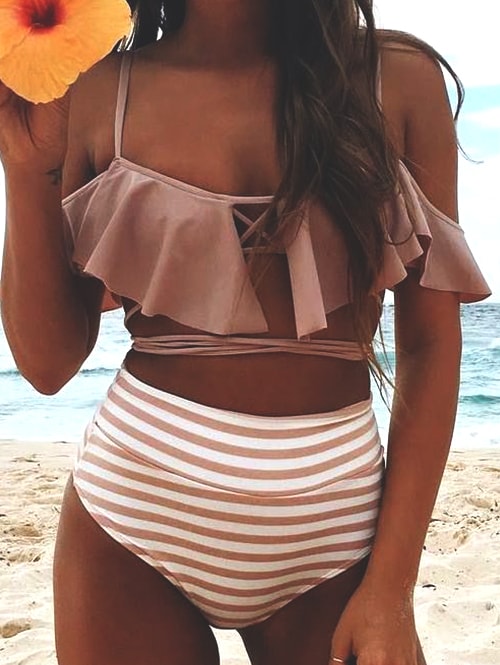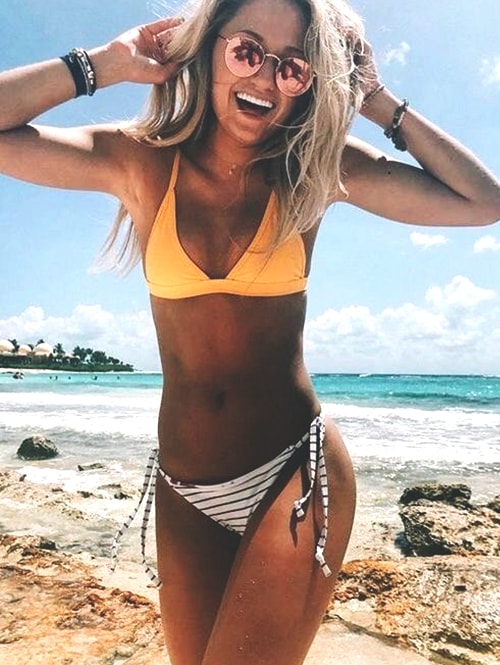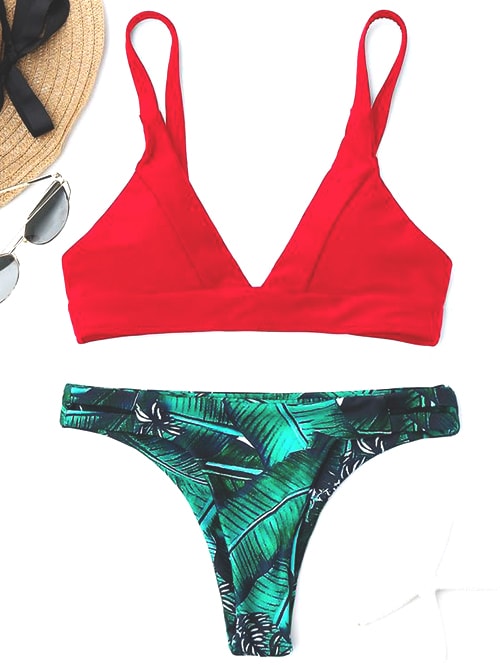 Velvet Swimsuits
It can be seen that velvet fabric impractical when we think about the sand, sea, and salt at the beach, but swimsuit designers don't. In summer 2018, lots of velvet swimsuit will be at the sea-side, won't be surprised!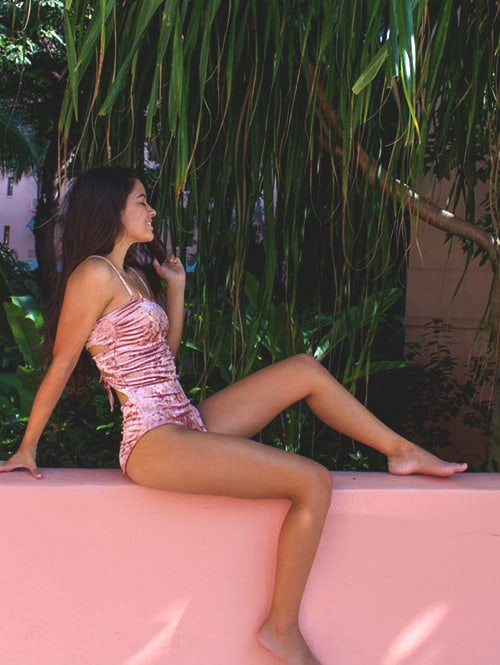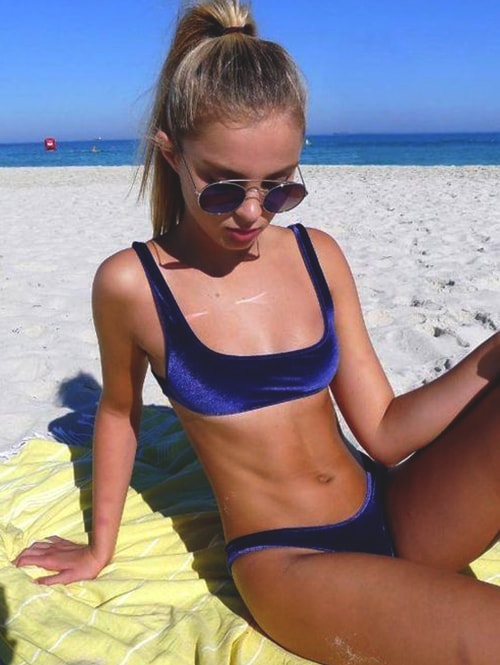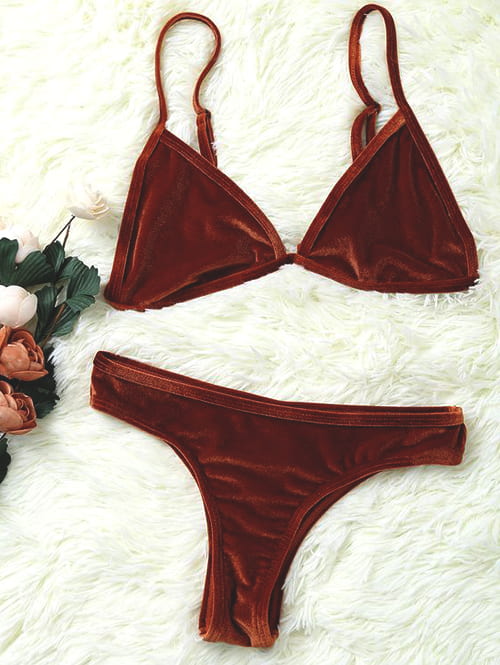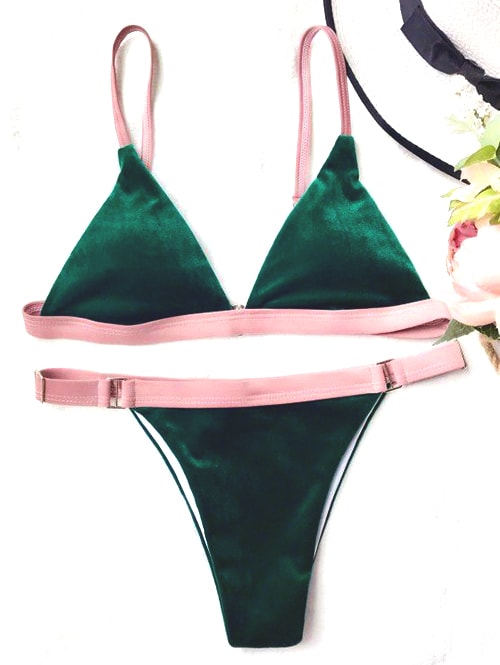 Striped Swimsuits
One of the most notable patterns in summer 2018 season is surely stripes. Stripes can easily match with other patterns, so not always stripes cover the entire swimsuit as you can see.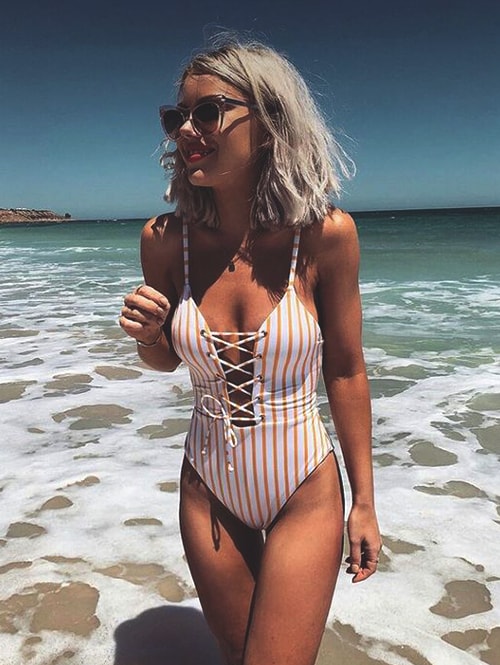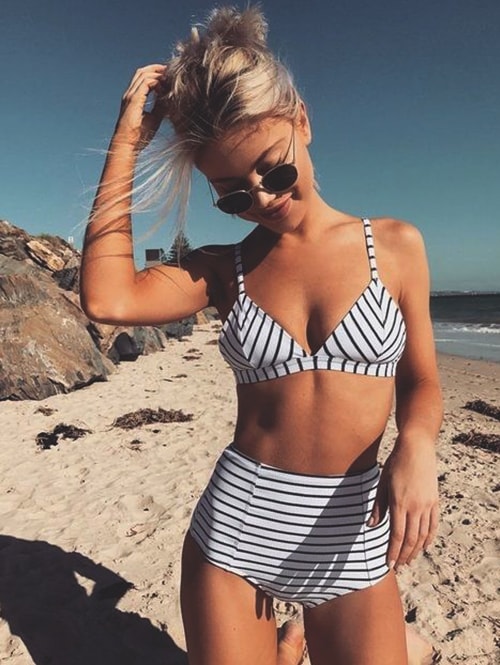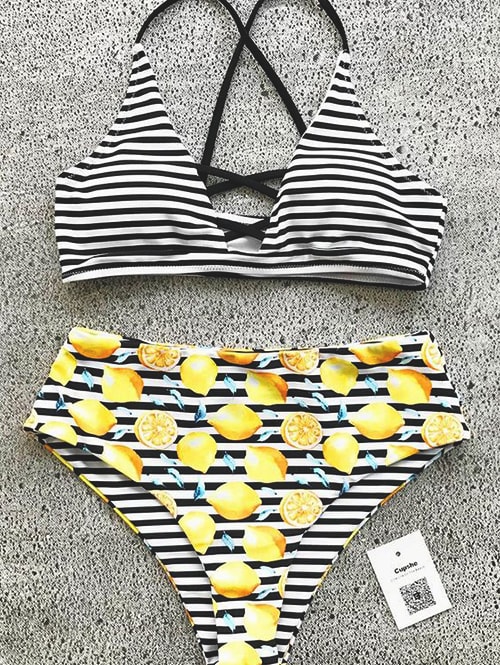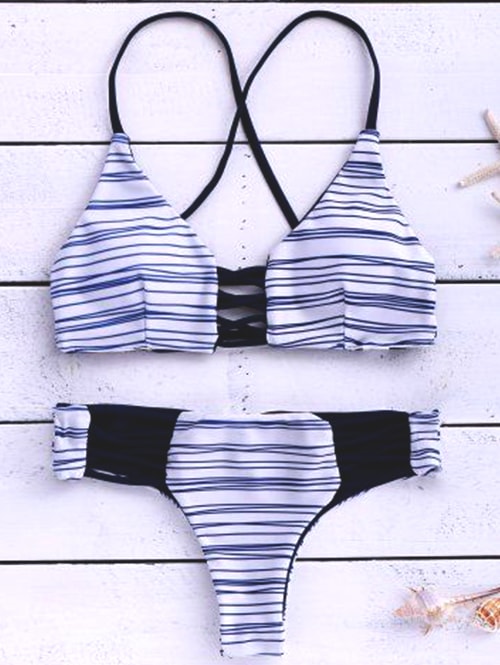 Frilled Sleeve Swimsuits
Frilled sleeves show up as both one-piece and two-piece swimsuits. It's a nice detail one side of the arm has flowers or ruffles.