The smokey eye makeup trend, which gives us to get that attractive looks, seems to be among the popular makeup trends in 2019. If you follow trends closely and you don't know how to do smokey eye makeup, this article will help you a lot. Smoky eyes make a perfect sexy appearance when done right, on the contrary, it looks horrible when done wrong. So what are the tricks to applying smokey eye makeup right? Then it's worth knowing these tricks before you turn into a makeup disaster. Here are How to Do The Perfect Smokey Eye Makeup in 5 Steps.
Step 1: Primer
It's a crucial part for keeping your smokey eyes all day long, start using your favorite primer on your eyelids. Also, applying primer to the lids prevent your makeup from smearing and creasing throughout the day. Gently patting your eyelids and under your eyes with your sponge or fingertips.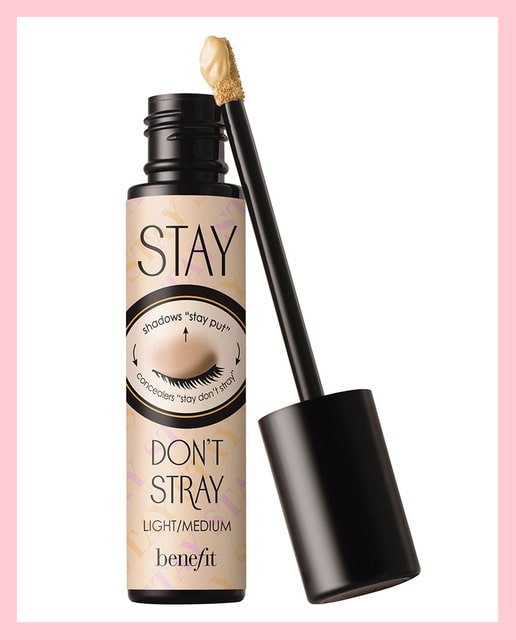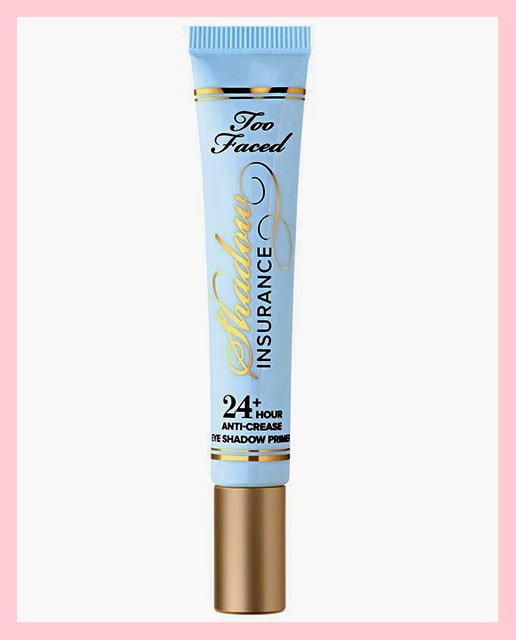 Product Suggestions:
1. Stay Don't Stray – BENEFIT: A primer for concealers and eyeshadows, also has C and E Vitamins to help fight with aging.
2. Shadow Insurance – TOO FACED: Eyeshadow primer that lasts all day. Without parabens, sulfates, phthalates.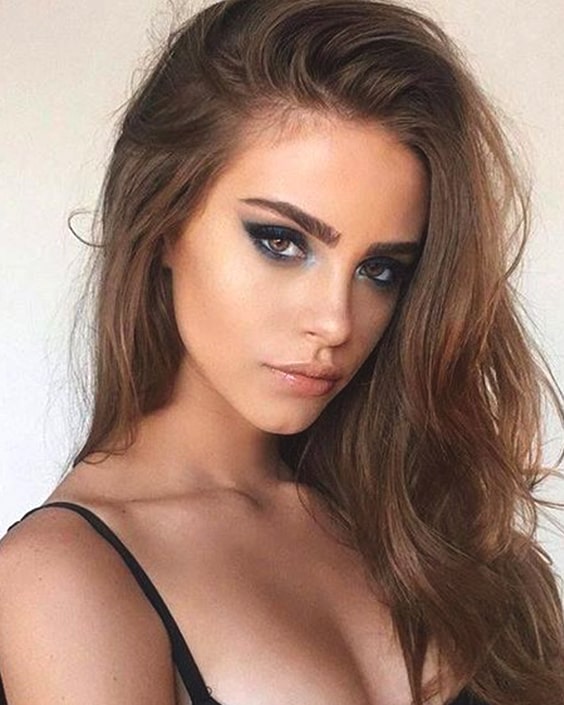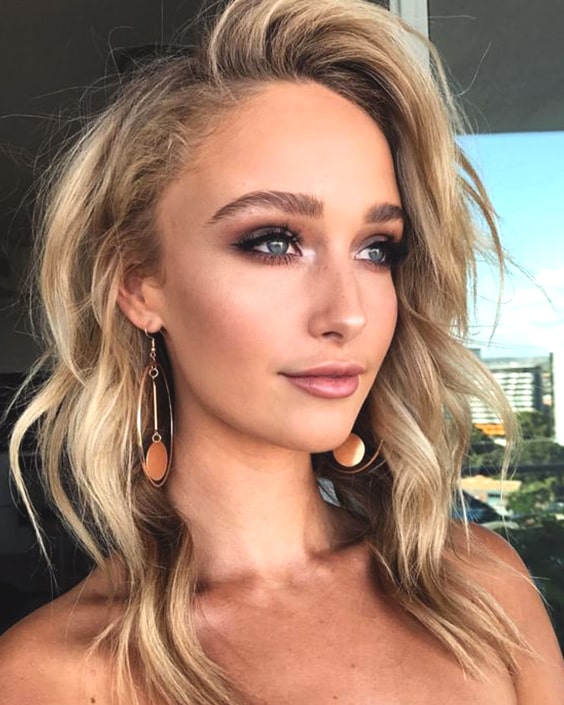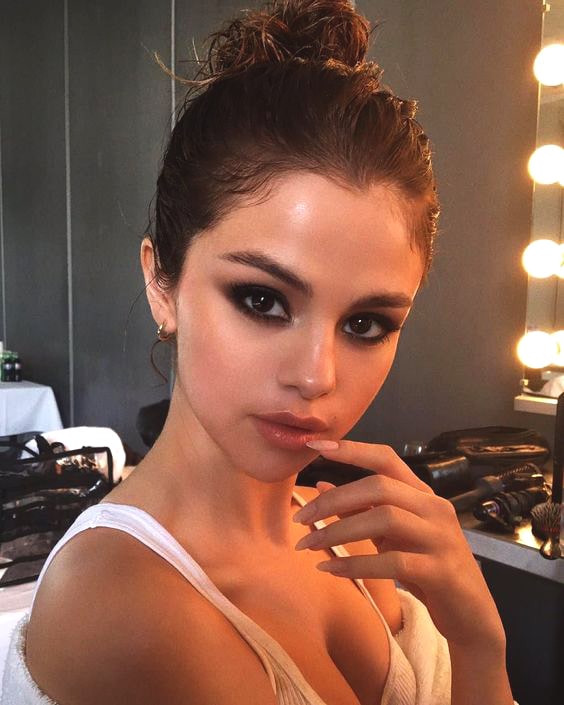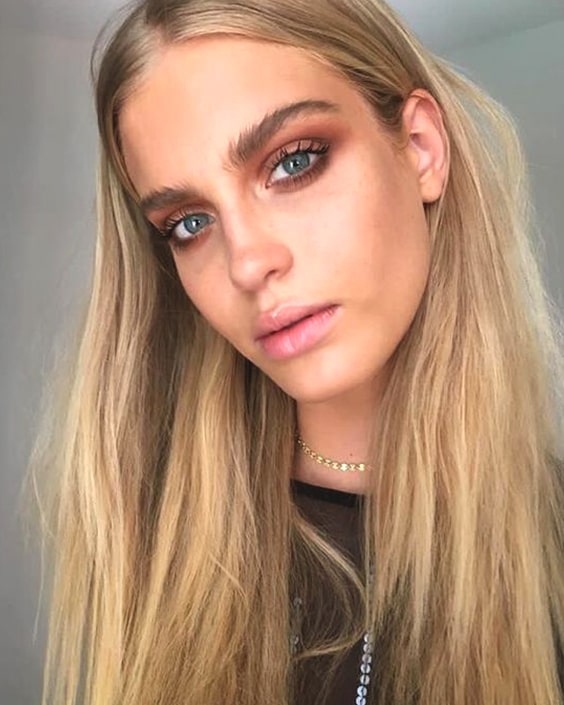 Step 2

:
Powder
It's a pro makeup artist trick which provides the more glowing looking to your eyes. Use a translucent powder that matches your skin tone. The powder catches the particles while you are applying your shadows. Here is the tricky part, after your makeup is done, gently wipe off the powder with a tissue.
     
Product Suggestions:
1. Translucent Loose Setting Powder – LAURA MERCIER: Silky powder with a touch of sheer coverage to set makeup for lasting wear.
2. Light Reflecting Loose Setting Powder – NARS: A weightless, translucent powder without parabens for all skin tones.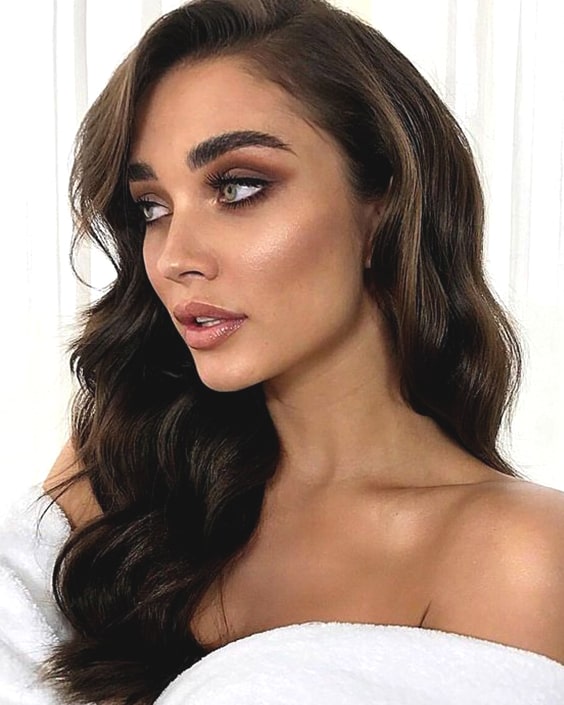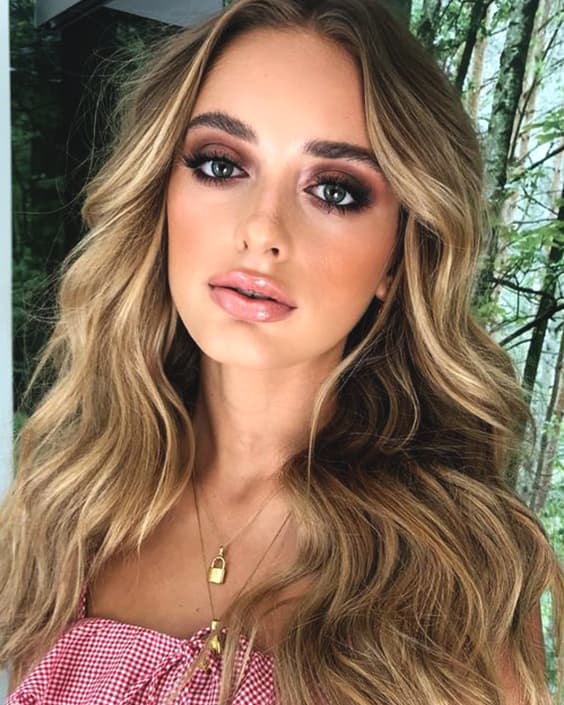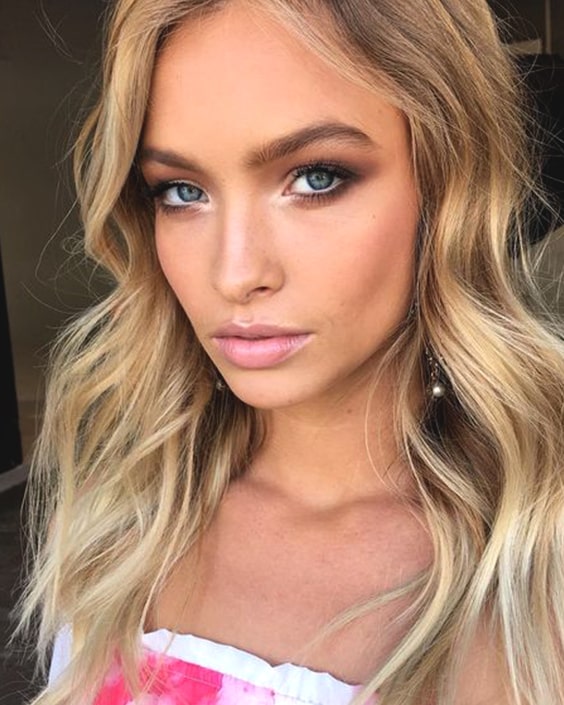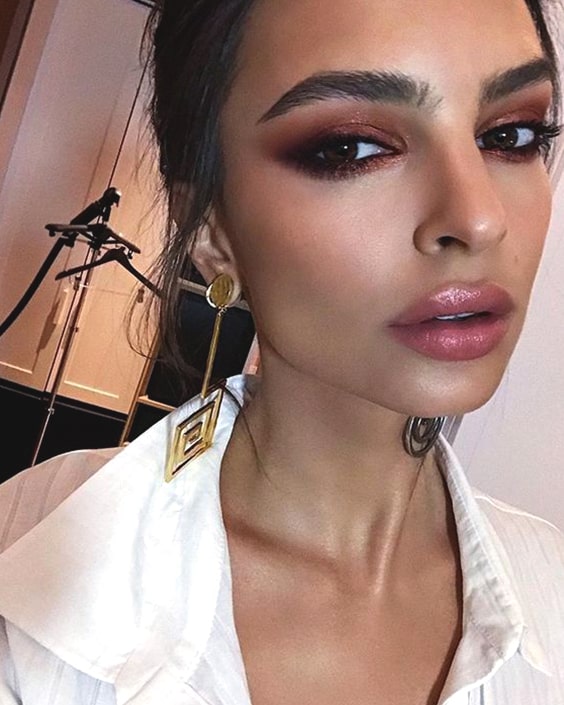 Step 3: Shadow
First of all, you should know that smokey eyes makeup is not always about dark tones. You can do your makeup according to your current mood or where you're planning to go. It's up to you to decide which color to go. Pink, purple, green or glittery every shade of shadows are acceptable. Grab your eyeshadow palette and select a lighter color from it, then apply the base shadow starting to your lash line to along your top eyelid. There is a rule that the color shouldn't extend too much further than your lower lashes, keep close to the lash line and increase the density for the rich color looking. After applying your lighter color as a base, grab your smudge brush and select a darker color. Dip it into your crease starting from the outer corner of your eye and into the crease. Smoothly smudge the eyeshadow and do the same hue to your bottom lash line. After that, apply some shiny color just top of your eyelid.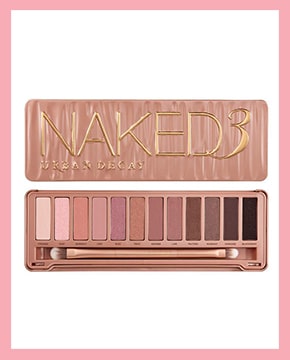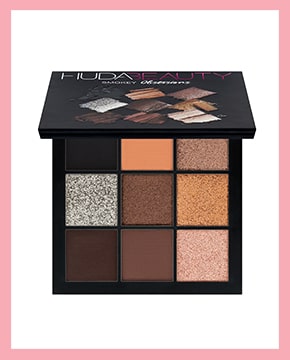 Product Suggestions:
1. Naked3 Palette – URBAN DECAY: Eyeshadow palette features ultra-smooth mattes, gorgeous pearls, and glimmering metallics.
2. Obsessions Eyeshadow Palette (Smokey) – HUDA BEAUTY: Huda Beauty offers 11 compact eyeshadow palette, smokey is one of them. Which one is your Obsession?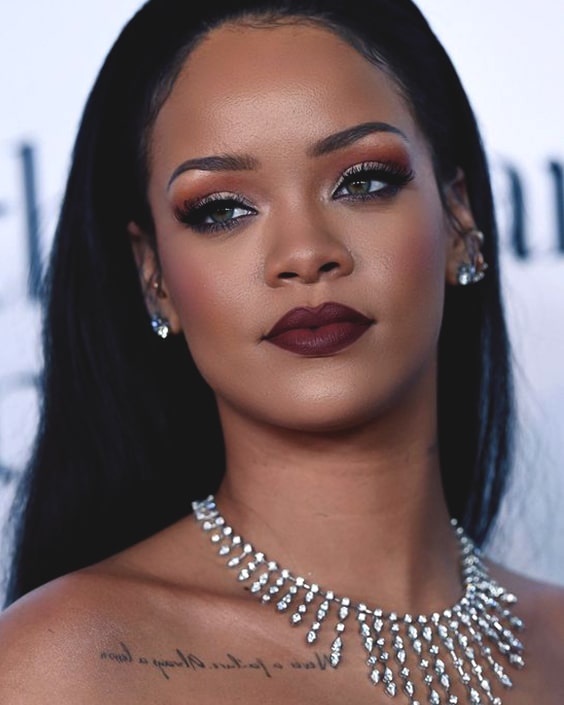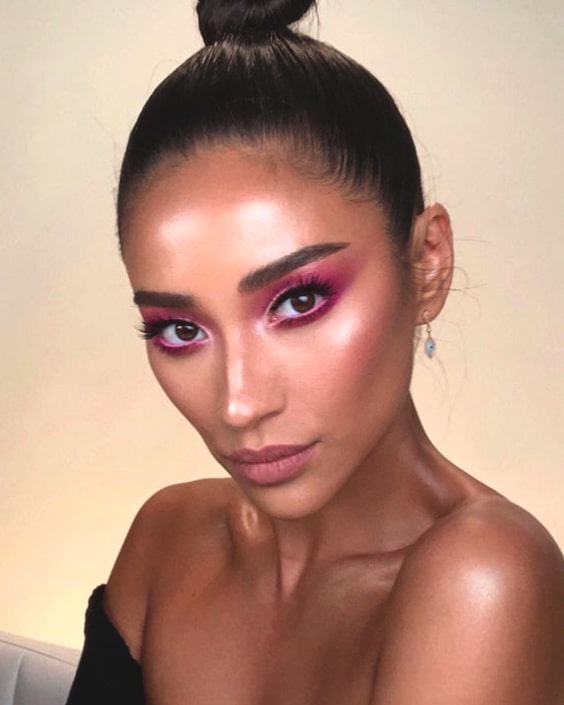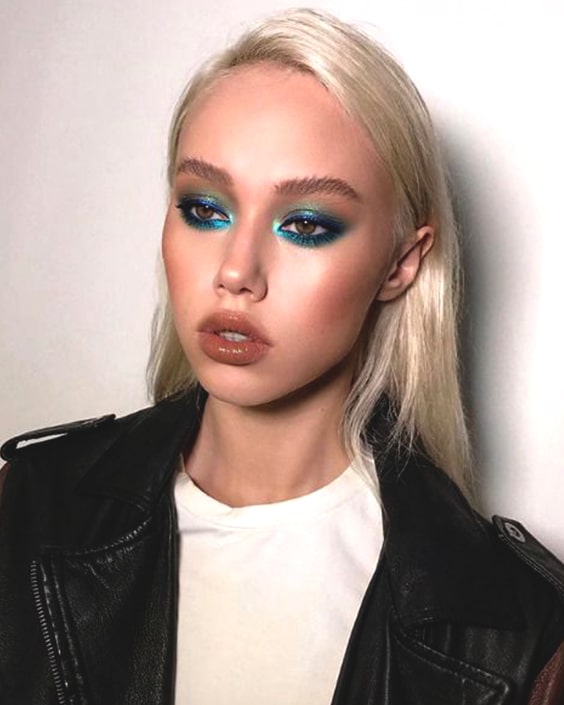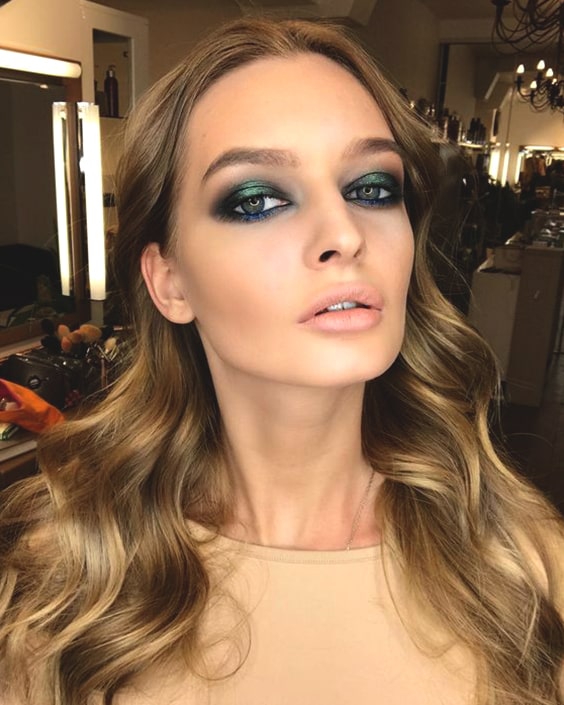 Step 4: Eyeliner
Now, it's time to adding eyeliner to complete the sultry effect. It doesn't matter whether creamy or liquid eyeliner that you choose. Then drag it along the top of your lash lines. For a softer smokey eye makeup you don't have to apply it your bottom lash line as well. If you are looking for a strong expression, using your eyeliner at the bottom lash line is a great idea.
Product Suggestions:
1. Tattoo Liner – KAT VON D: Achieve eye perfection with this high-pigment, waterproof liner that stays put all day.
2. Retractable Waterproof Eyeliner – SEPHORA COLLECTION: Retractable Waterproof Eyeliner delivers a decadent dose of budge-resistant color, with an easy-glide, creamy texture.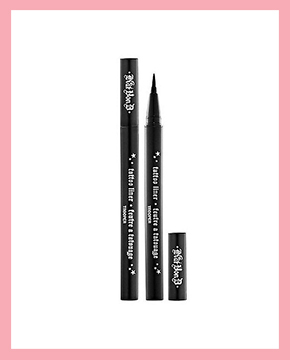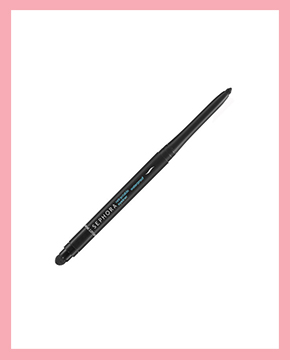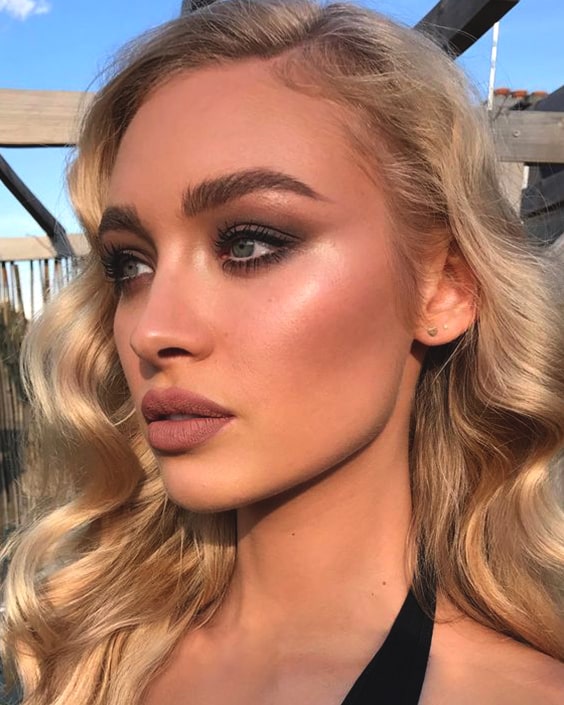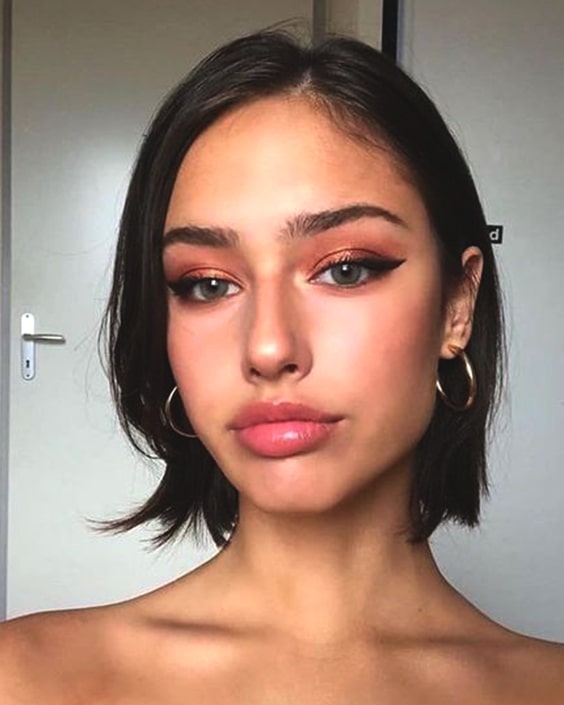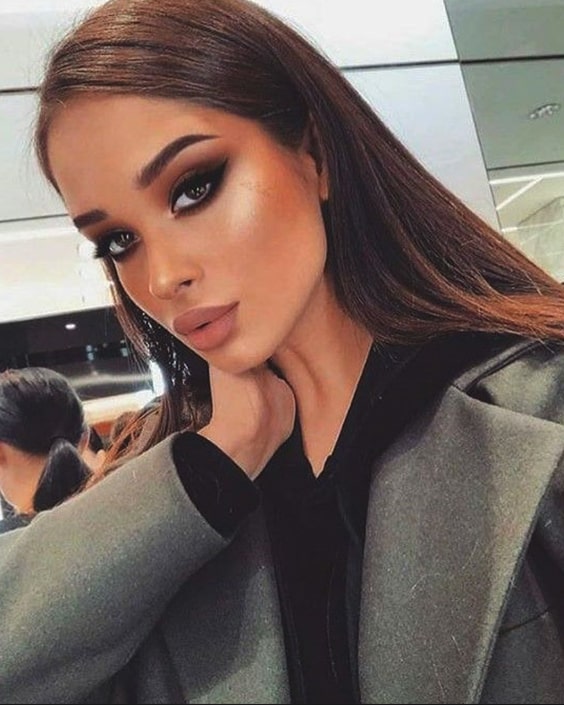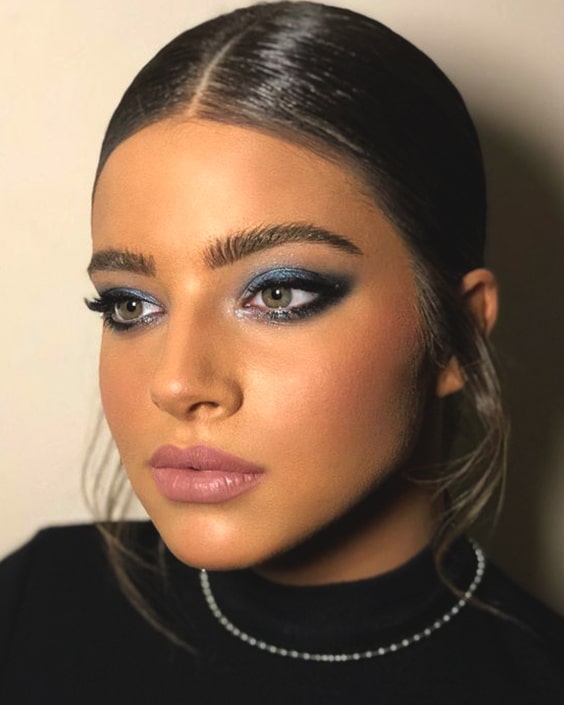 Step 5:
Mascara
Before applying your mascara, you may want to use an eyelash curler which gives you a more cat-eye look. To achieve the perfect smokey eye makeup, apply a volumizing and lengthening black mascara on top of your lashes. Turn your lashes into thick and juicy lashes by applying your mascara as zigzag moves. DONE!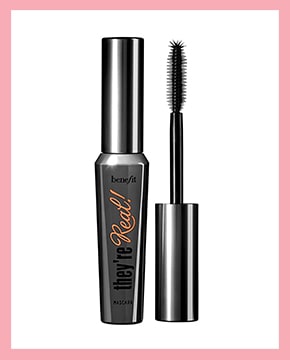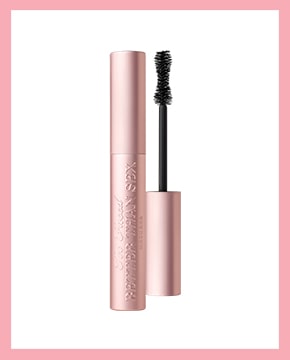 Product Suggestions:
1. They're Real! Lengthening & Volumizing Mascara – BENEFIT: A lengthening mascara that curls, volumizes, lifts, and separates lashes, also has two vibrant shades.
2. Better Than Sex Mascara – TOO FACED: An intensely black, volumizing mascara with an hourglass-shaped brush that separates, coats, and curls each lash to voluptuous perfection.