Without a makeup that doesn't complete a great Halloween costume, your whole Halloween look won't be so impressive. When it comes to makeup tutorials and especially on Halloween, stunning makeup ideas are popping up everywhere, and it makes harder to choose which one is the best for you. Don't worry about it, because we've rounded up the most popular and killer looks for Halloween makeup under this paragraph. These Halloween makeup tutorials may be seen as challenging, but CHALLENGE ACCEPTED! So, to help you out to keep your Halloween night as scary as possible and sexier, here is a huge list of inspiring Halloween makeup ideas and tutorials which are the most popular ones of this year!
 CLOWN HALLOWEEN MAKEUP 
Our list is beginning with the clown makeup that most of us were afraid of when we were kids, and even now we're just a little freaked out thanks to "It" movie, -correction- it's not "just a little", we're still having nightmares. Then, why you don't try your clown look to show your cute but spooky side on the coming Halloweekend? Check out these clown Halloween makeup looks that are both smooth and stunning.
This glam clown Halloween makeup tutorial is a perfect example to give you the exact inspiration that you're looking for. It's up to you to create Pennywise look or your imaginary clown, either way, I'm sure you'll get all the credits on Halloween night.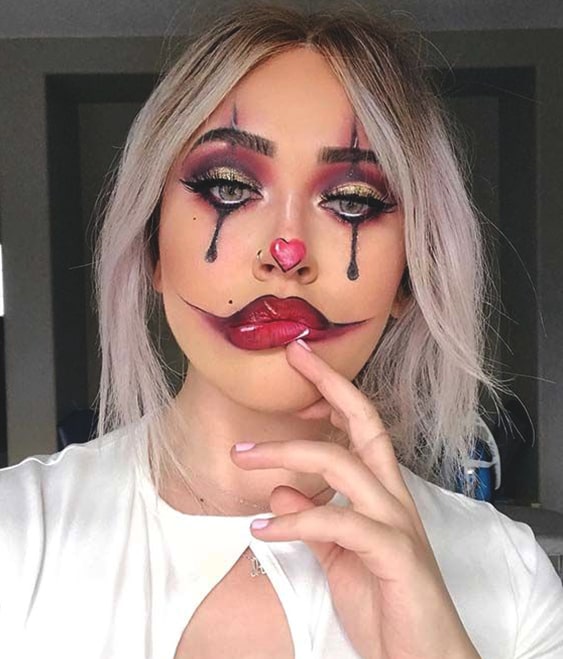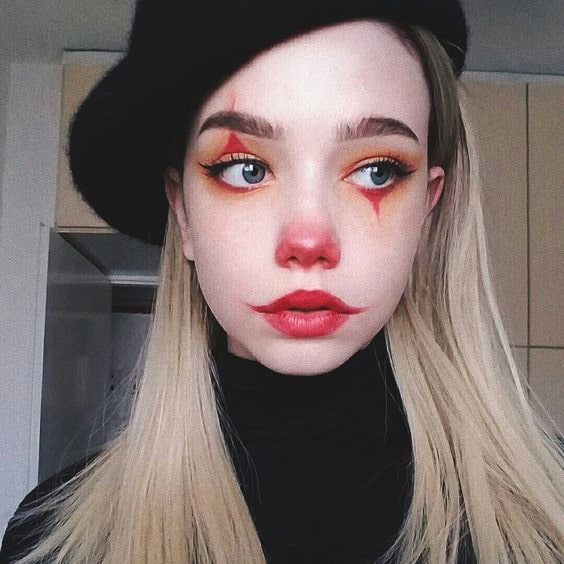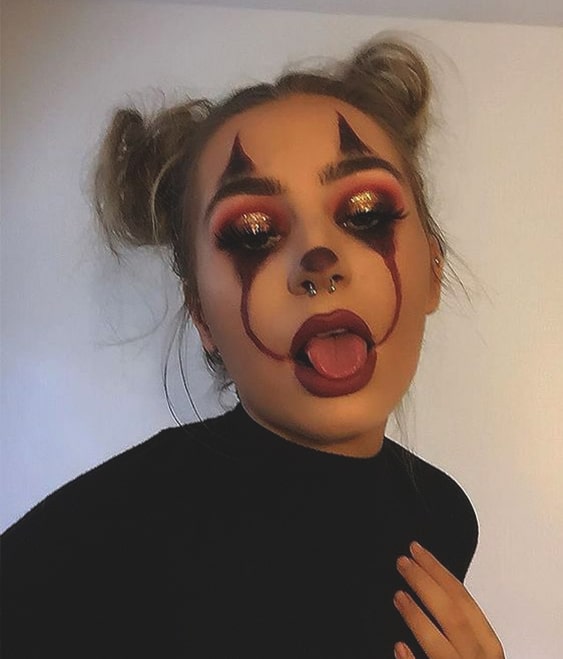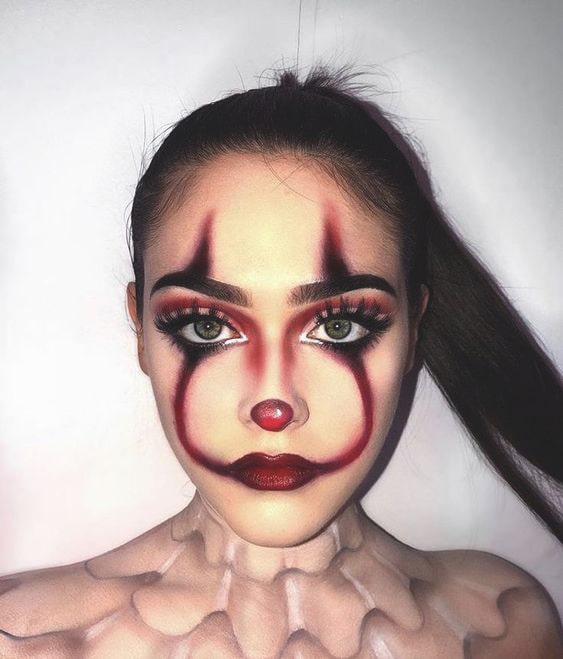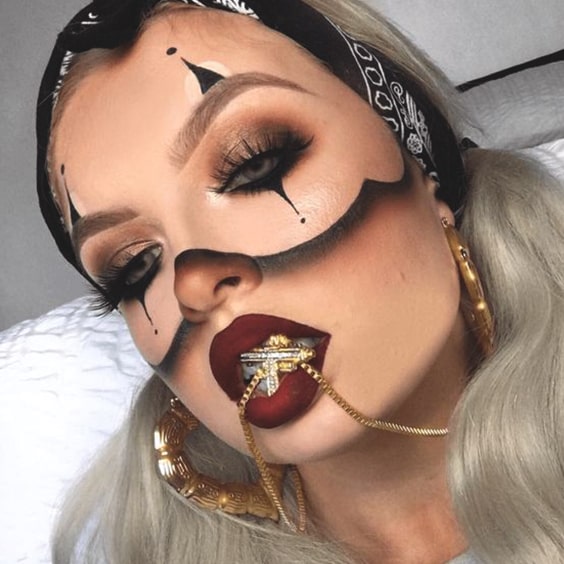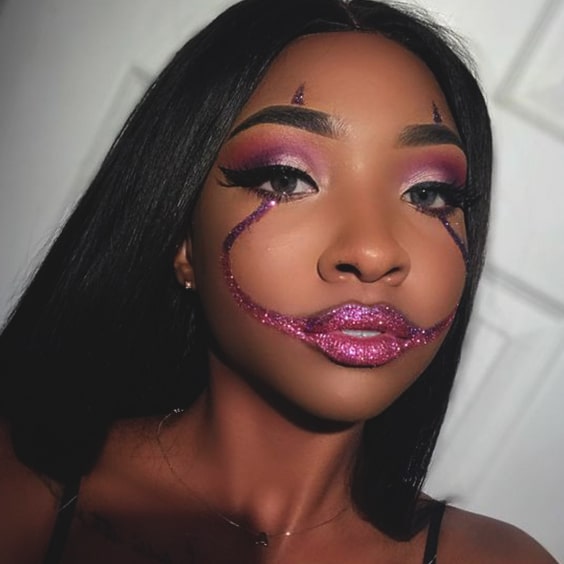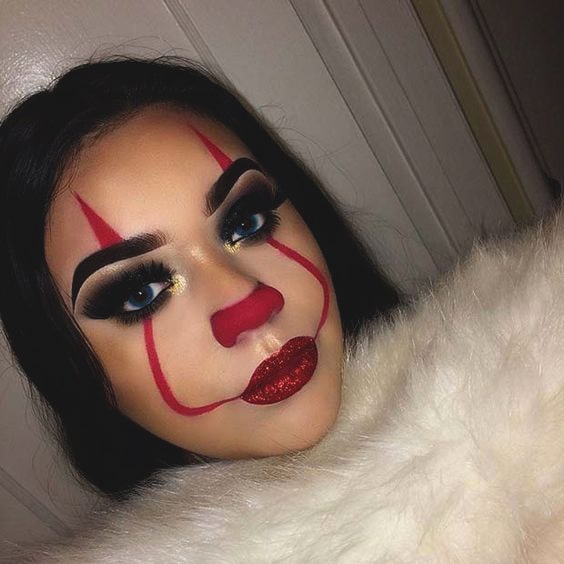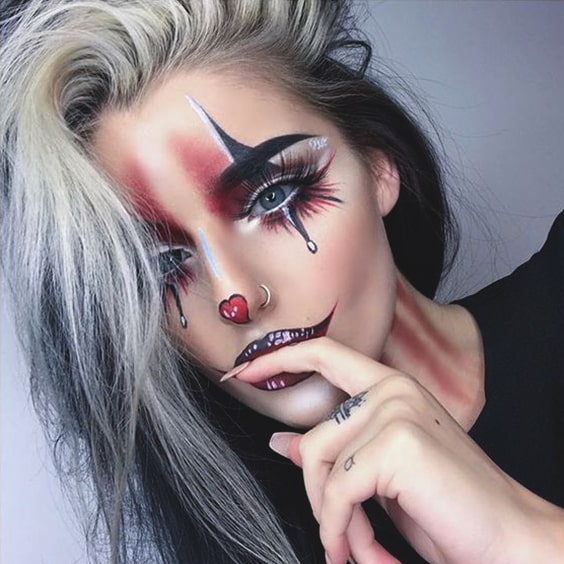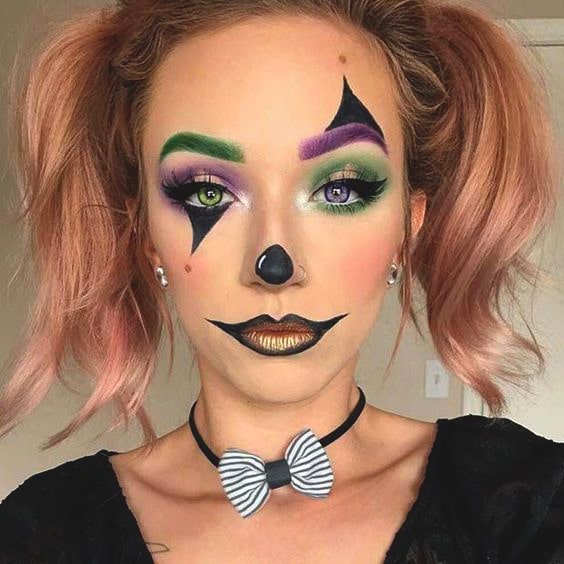 WITCH HALLOWEEN MAKEUP 
When you realized "witch" is one of the most popular looks on Halloween, and start digging the social media to not to serve the basic witch, these are the first witch Halloween makeup ideas that you'll see on Instagram and Pinterest. There are many ways to add your witch look some appeal such as using colorful wigs, bold lipsticks, and draw celestial shapes to your face.
It's a great idea to turn your brows into the same color as your wig, and also choose some contrast shades to catch a striking look on that spooky night.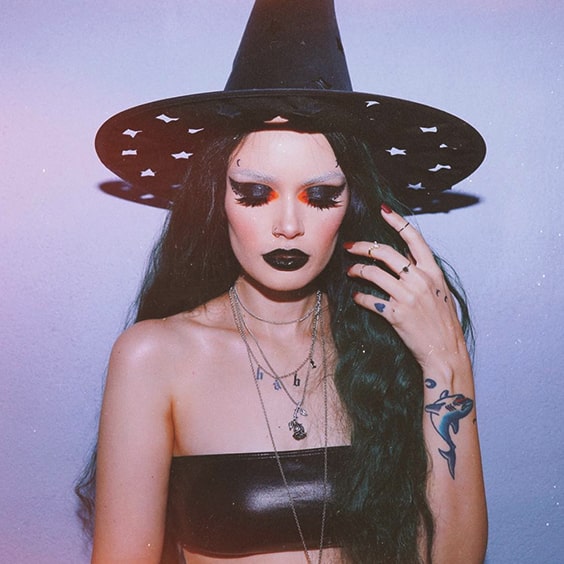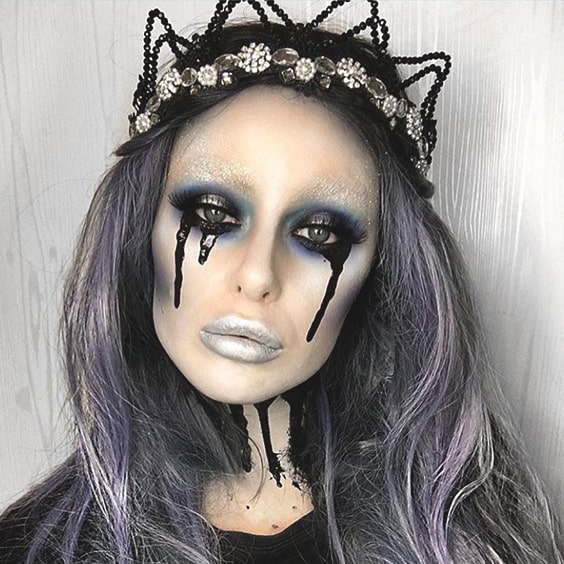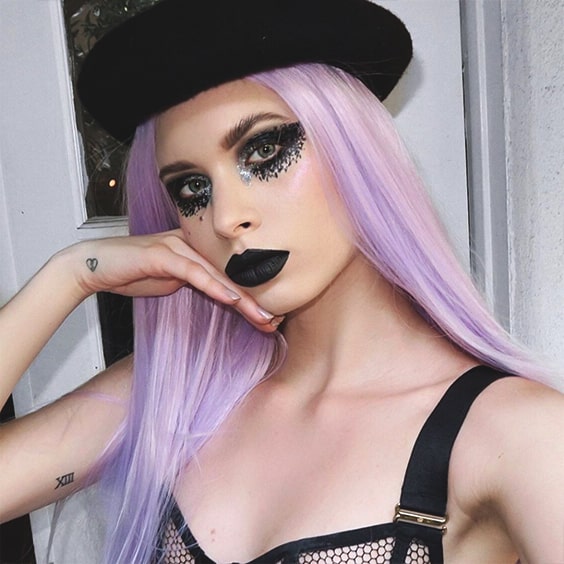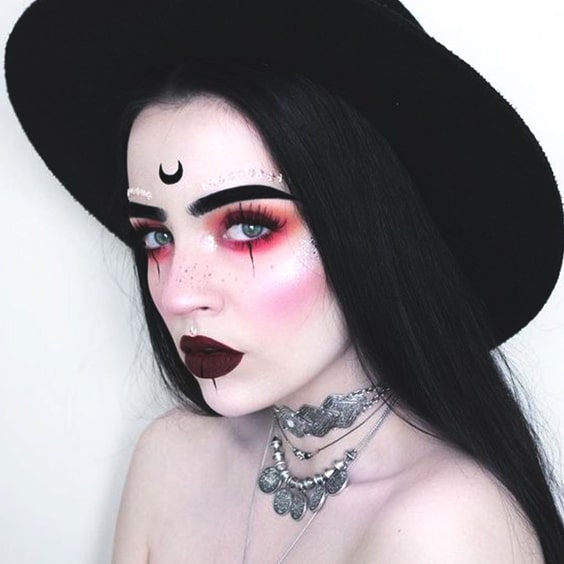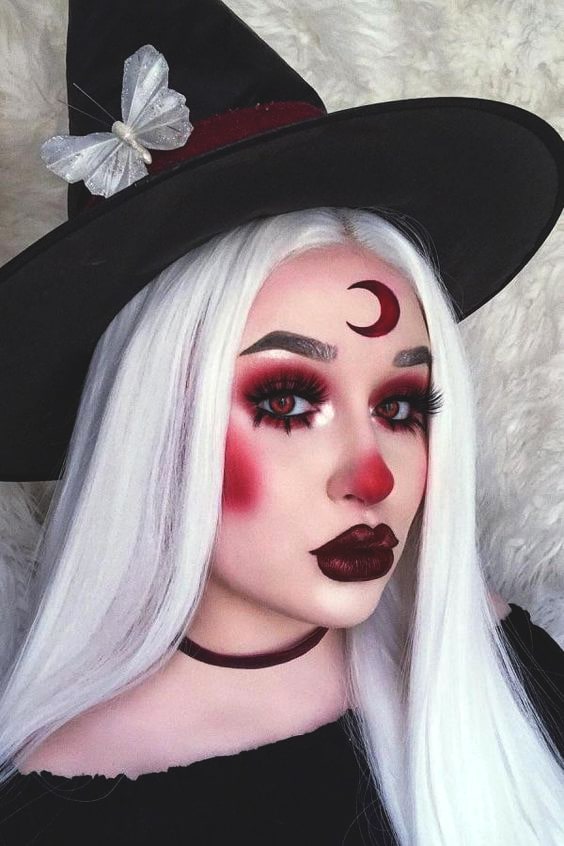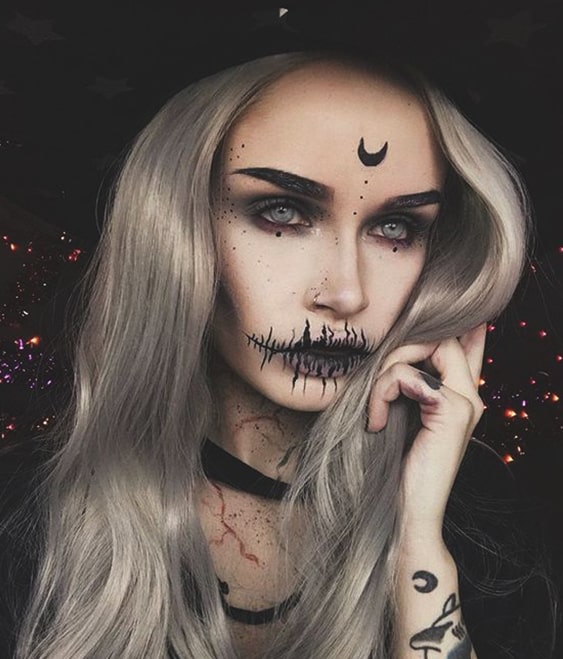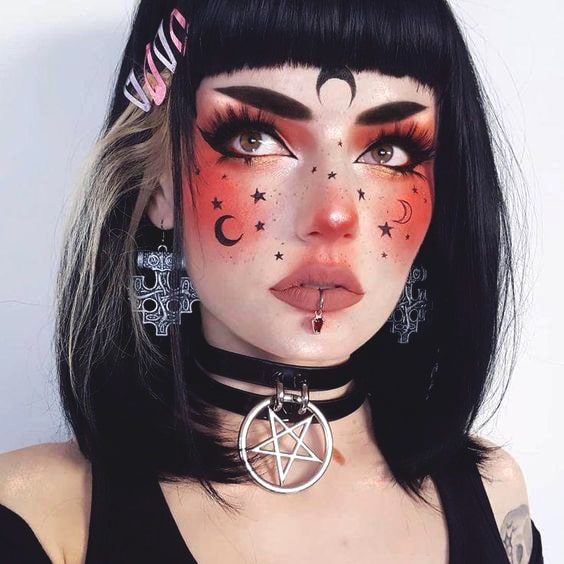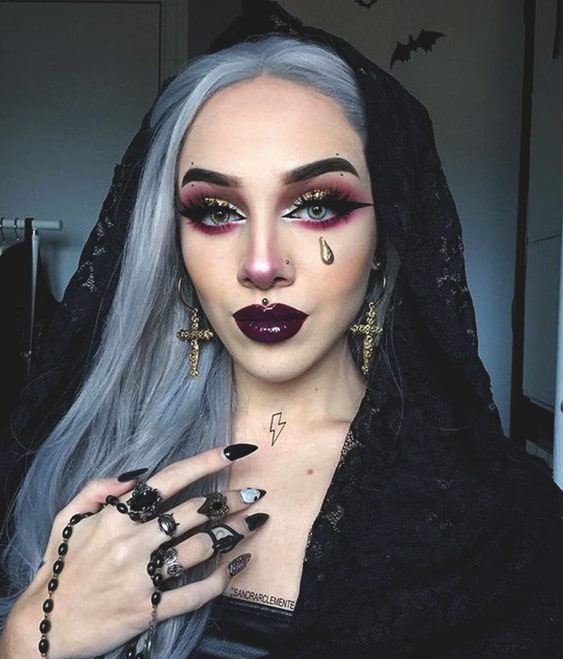 DEVIL HALLOWEEN MAKEUP 
It's one of the most popular Halloween costume and makeup choices all the time. It may sound cheesy but whether your devil makeup is scary or glam depends entirely on your choice. Also, it's a perfect last-minute Halloween makeup and costume idea for those who are late to make up their minds. So, if you're ready to mix the sexy and spooky together to reveal the little devil inside you, these devil makeup ideas that we chose exactly give you the inspiration you're looking for this Halloween.
This devil makeup tutorial is so original and definitely makes me want to try this whole red devil look on Halloween! It looks pure evil and super hot at the same time, GOALS.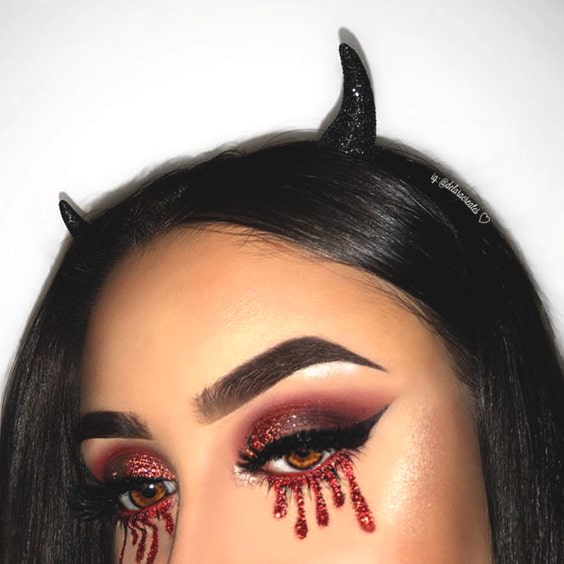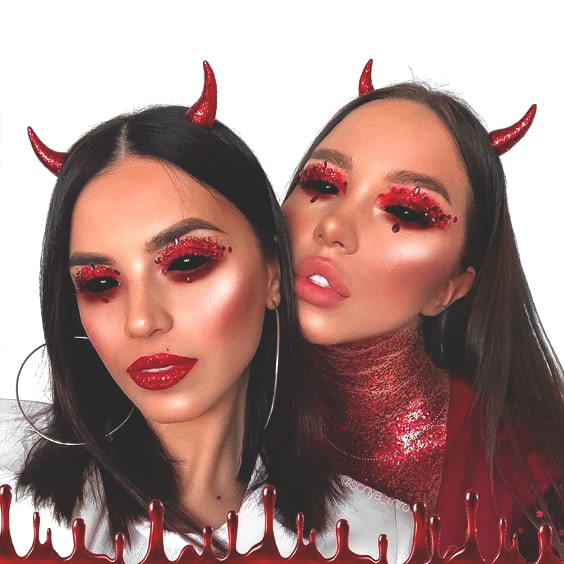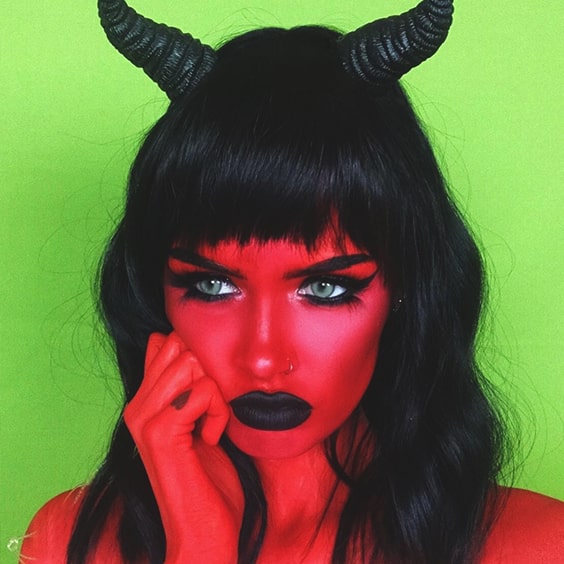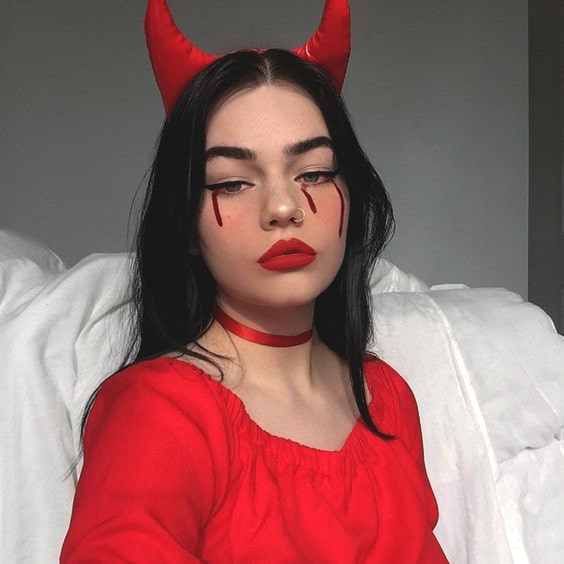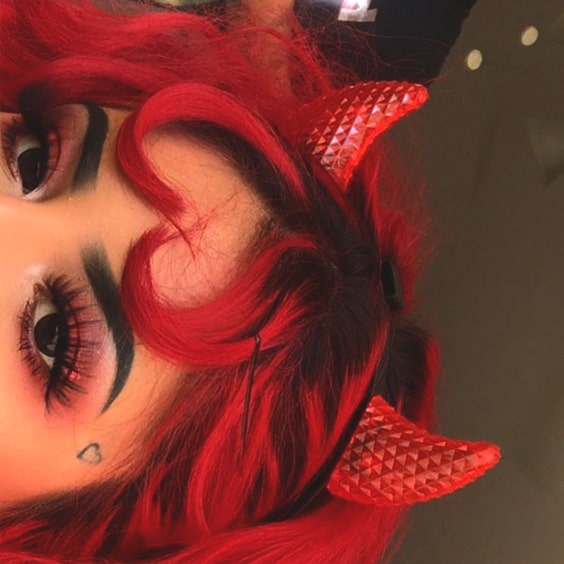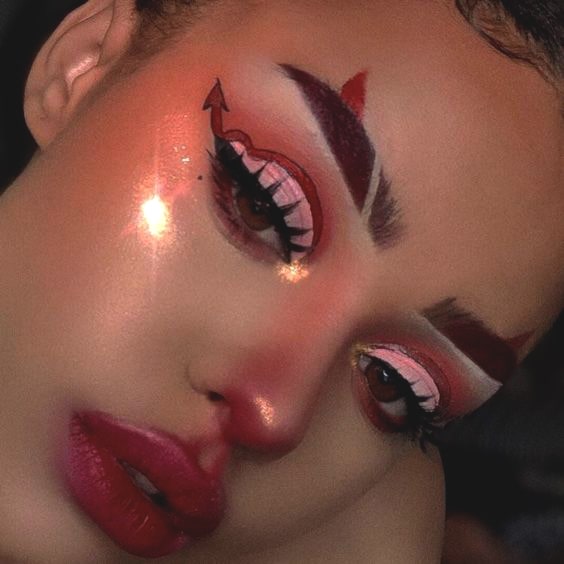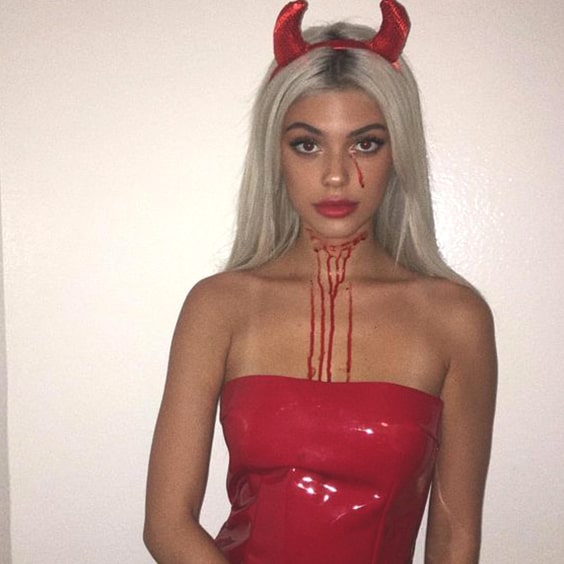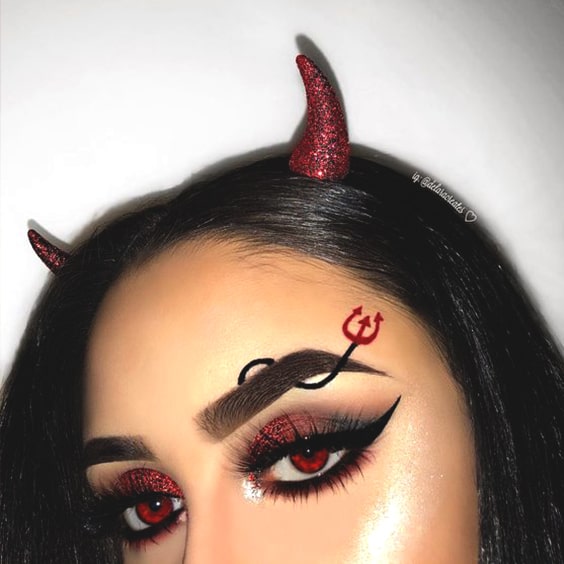 EVIL PRINCESS HALLOWEEN MAKEUP 
How about stop being a good princess for a day and go to the dark side? You can have the evil princess makeup by adding spooky details on a basic glam princess makeup such as blood tears, cracked skin, and smoky contour. Here are the sexiest spooky evil princess looks for the mystical Halloween night!
It's the exact combination of the evil and the glamorous words on a queen! Glittery tears, smoky dark contours, and matching the purple shade with the crown looks like art that you should try in October.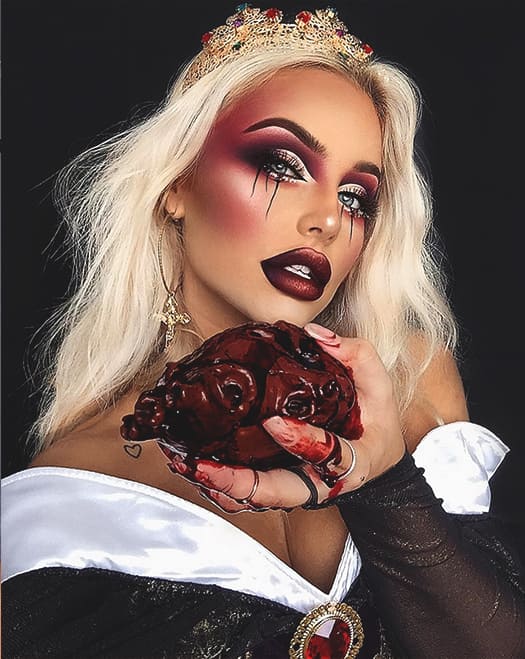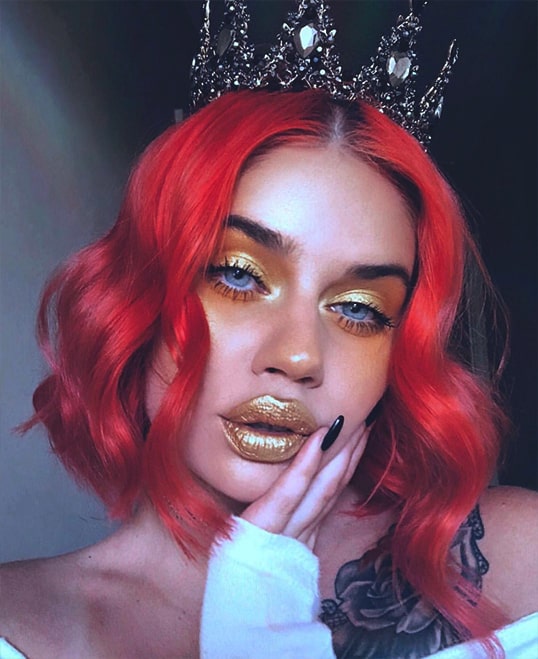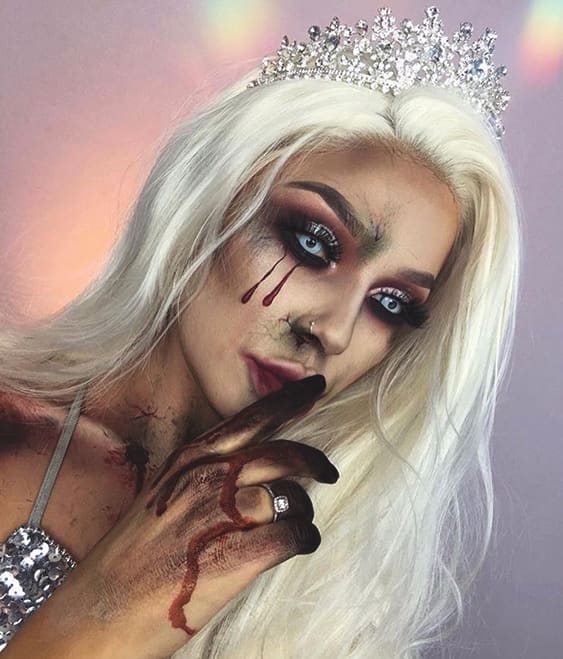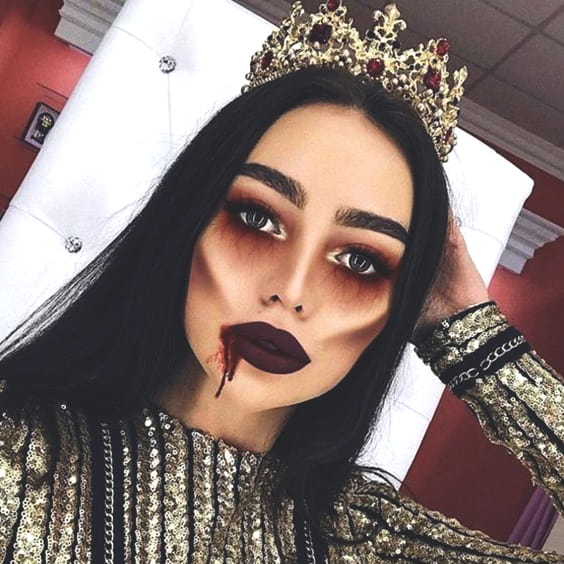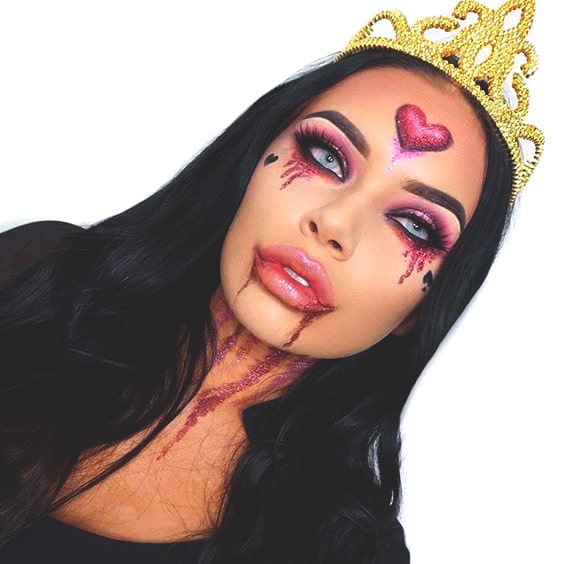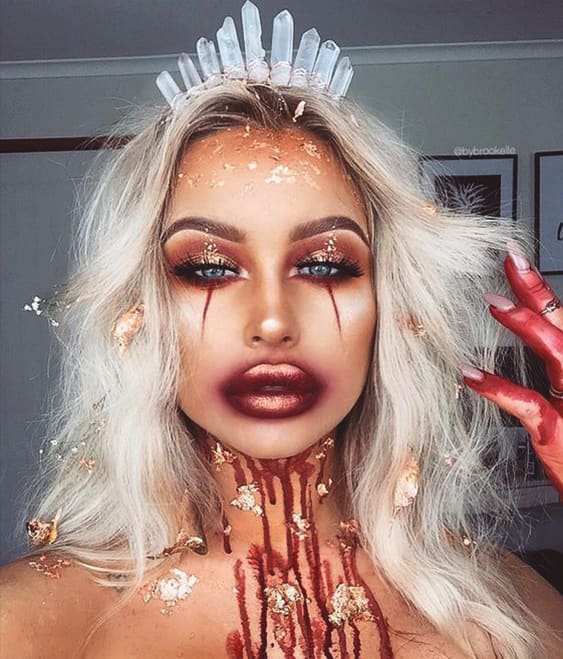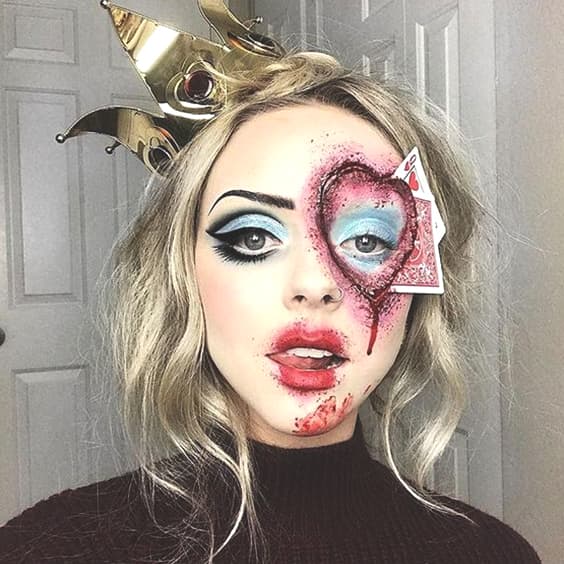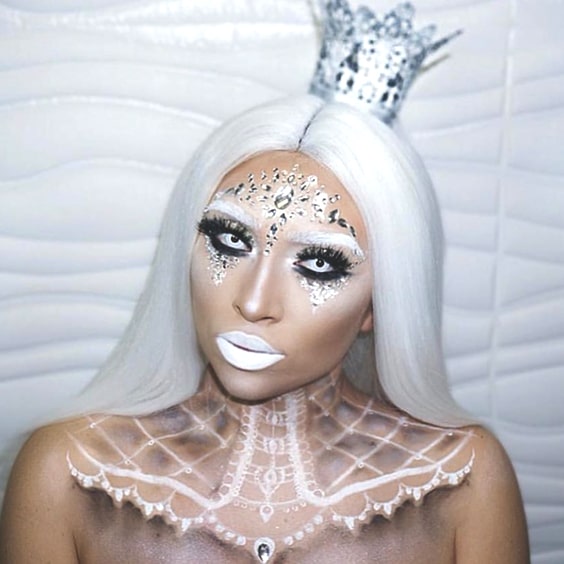 ALIEN HALLOWEEN MAKEUP 
If you want to be different from everyone else on this Halloween like you are out of this world, you should join the alien tribe in your own way. The alien makeup attracts all the attention with its exotic vibe. Bring my spaceship, we're going to conquer the Earth on this Halloween!
It's both spooky and sexy alien makeup look which is not too challenging. Painting your entire face will boost your alien look and make more difference. Adorn your makeup with little stars or planets to turn all eyes on you.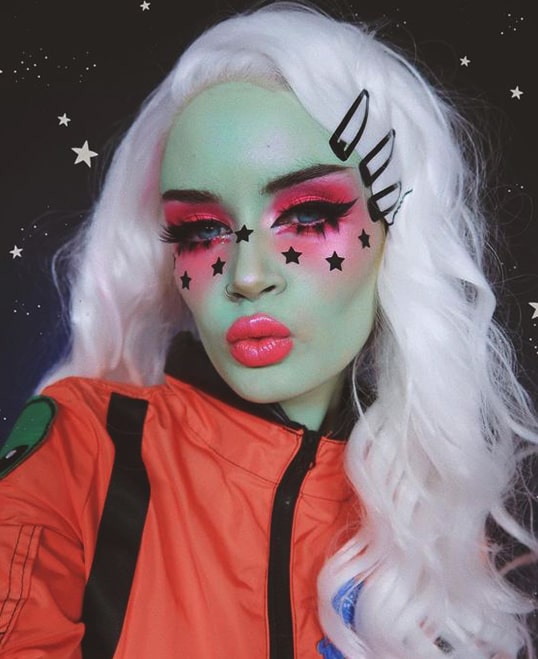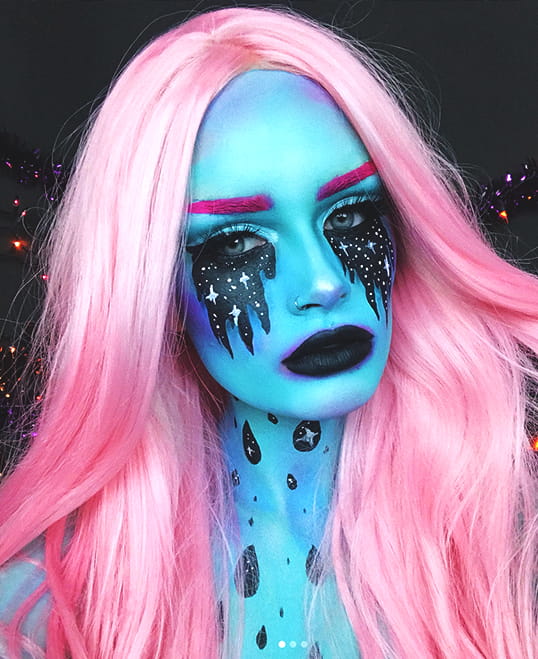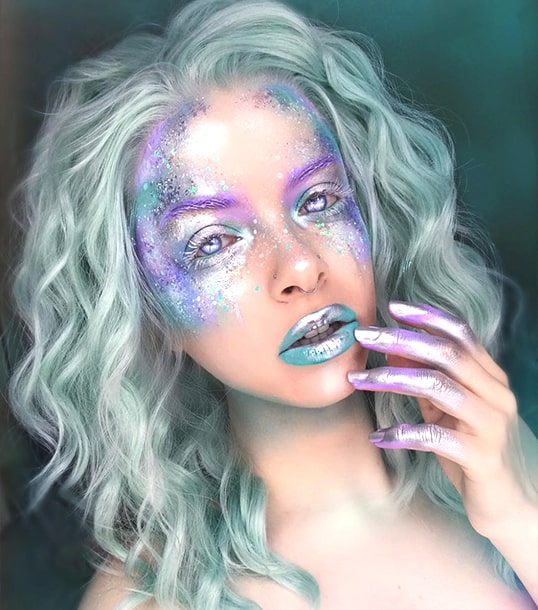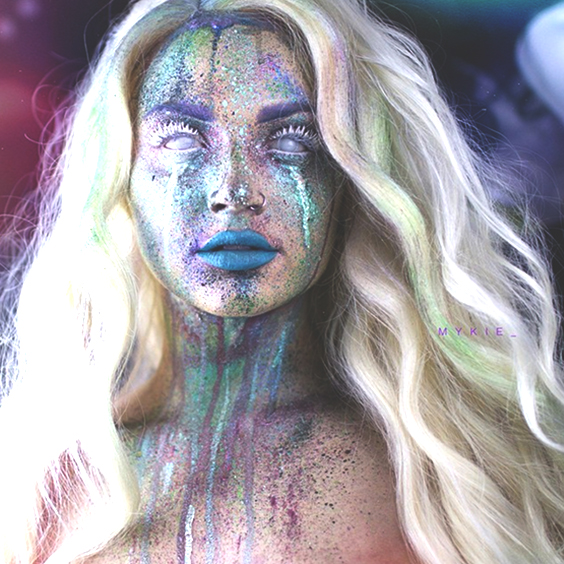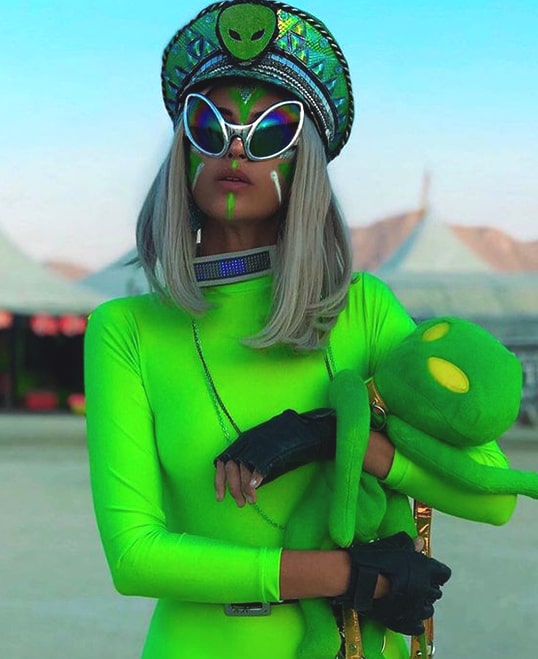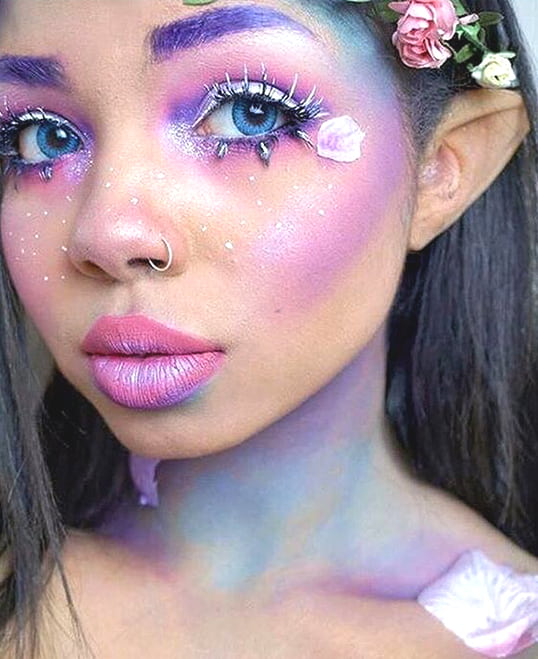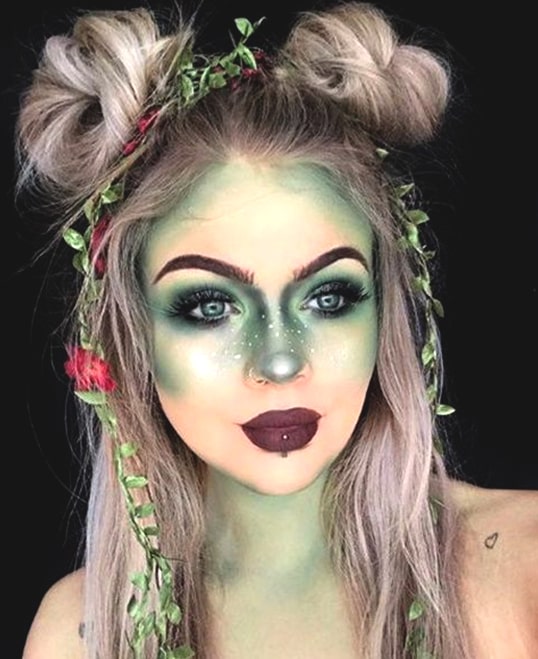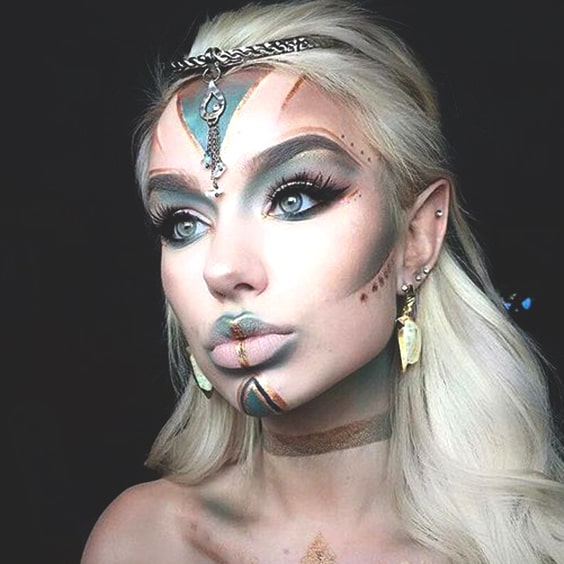 VAMPIRE HALLOWEEN MAKEUP 
Are you ready for the vampire weekend? Totally YES! There are many glam vampire makeup ideas for those who are looking for a last-minute inspo or decided what to wear months ago. A vampire doesn't need any costume at all, because it's obvious with those sharp fangs and a bloody mouth. You can add some spooky elements to win the Halloween makeup game such as red contact lenses, visible veins, and clear white powder.
This vampire Halloween makeup look has everything that a vamp needs! If you want a real killer vampire look, here's a full package of the detailed vampire makeup for Halloween night.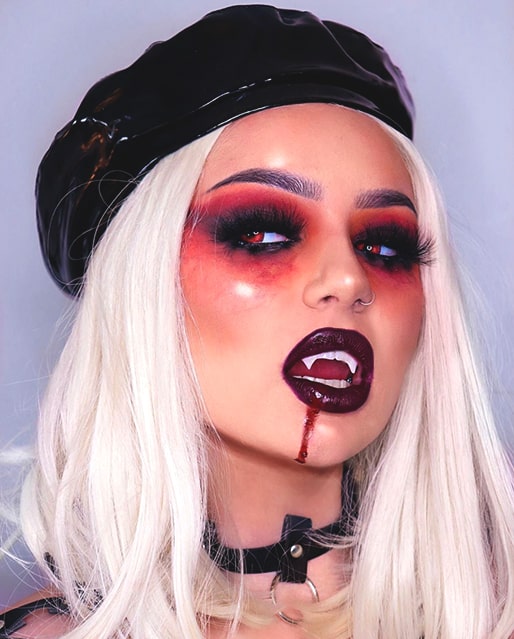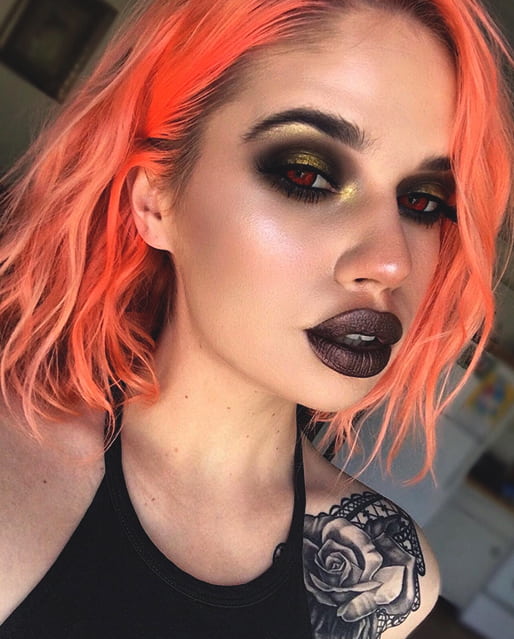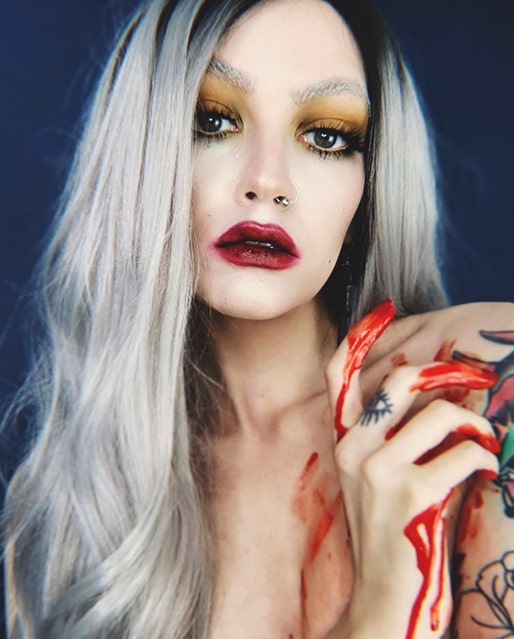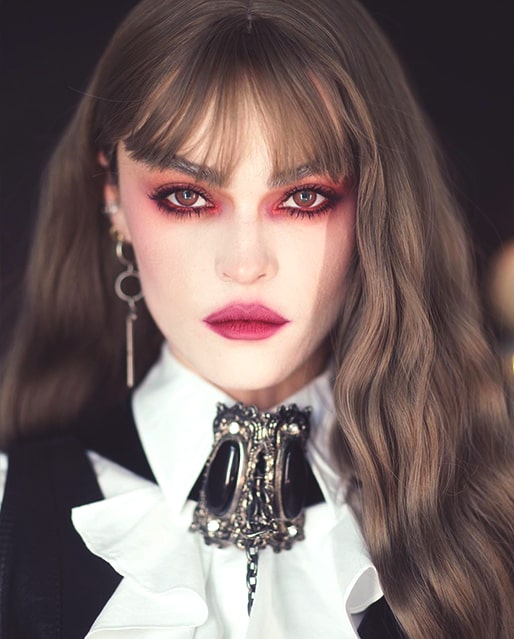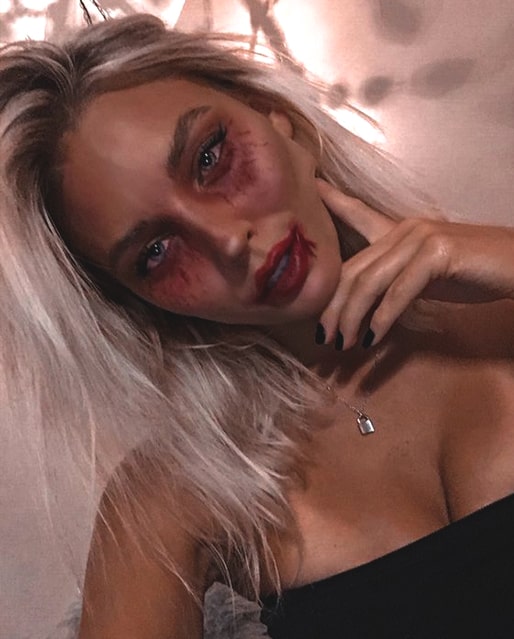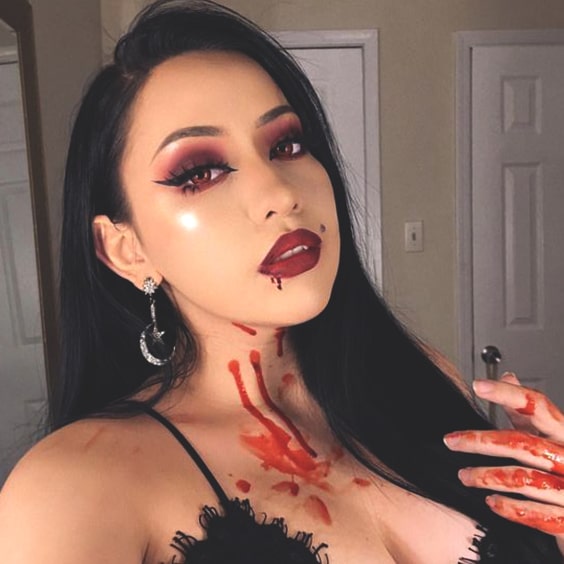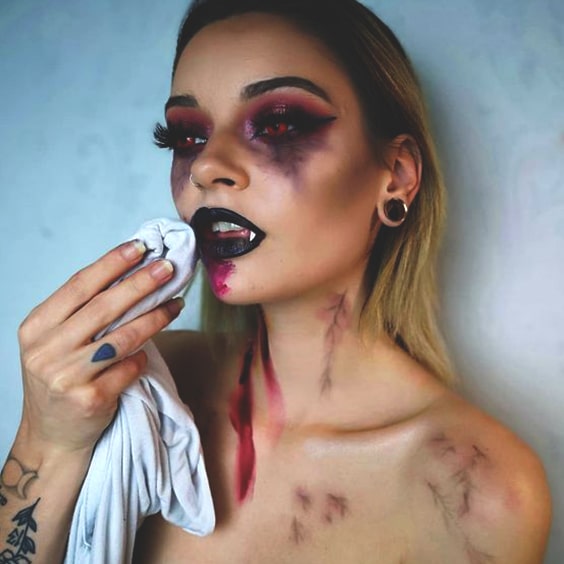 SKULL HALLOWEEN MAKEUP 
It won't be a spooky Halloween night if there are no skeletons around! Skull makeup is one of the most preferred looks on Halloween because it doesn't need to overthink your costume. There are plenty of creative skull makeup ideas that you can inspire for instance neon skull, half skull or glam skull makeup. These skull makeup ideas will fascinate you with their uniqueness and thrill.
This skull makeup look is a must-have for Halloween! It's so inspirational that you can turn the blue shade into another color according to your costume or hair color.