Who comes first to mind when someone says high-ponytails, winged eyeliner, and flawless tan? Of course talented Ariana Grande. This year, Ariana has released a new album "Sweetener" that shakes the ground and is also very much talked about her unique in style. The more she changes her hair color and the way she dresses, the more dramatic she looks and the high-ponytail always stays. Recently, she mentioned on Twitter that how much she loves her ponytail;
i'm jus ……. supposed to have a high pony u kno ? some things are just meant to be and this is jus one of those things

— Ariana Grande (@ArianaGrande) 24 August 2018
The ponytail may be her signature but she doesn't always hesitate to try different hairstyles. Half-up pony, bun, and wispy bangs are on her A-List of hairstyles. Let's take a look at the many other hairstyles and hair colors on her list that change over time. Here's Ariana Grande's Whole The Best Hairstyle Looks!
BLONDE
We are not used to seeing Ariana's hair dyed blonde, but it looks stunning on her. She first completely changed her brunette hair to the blonde in 2017. Ariana is dazzling with blond hair in many fashion magazine photoshoots.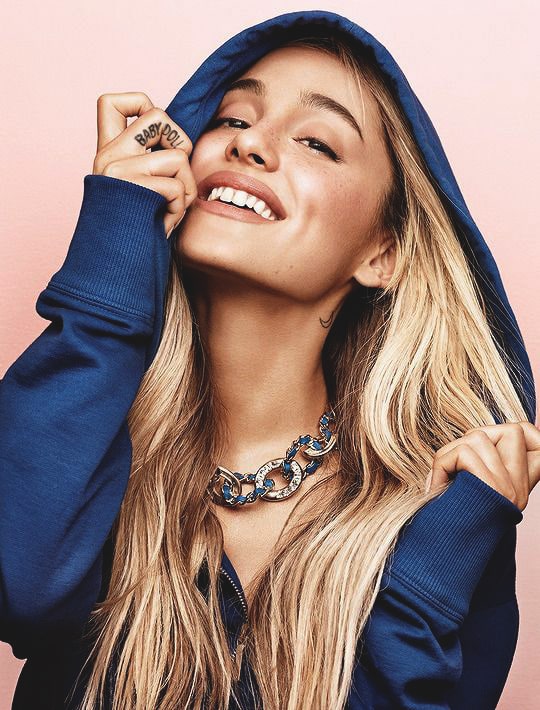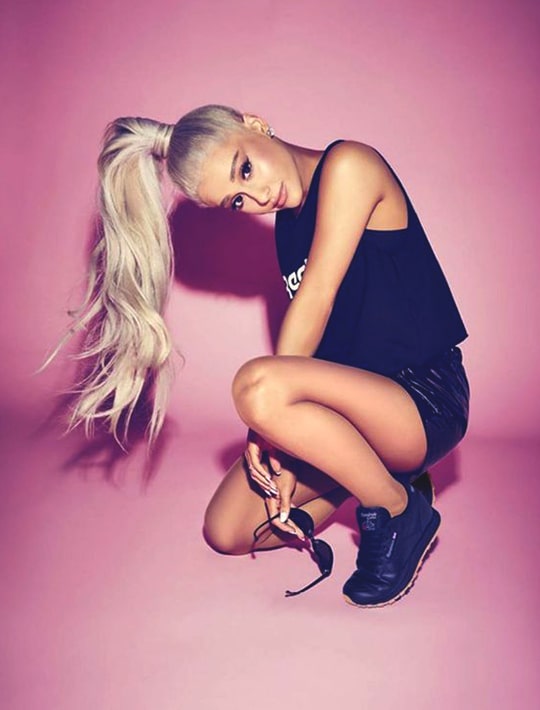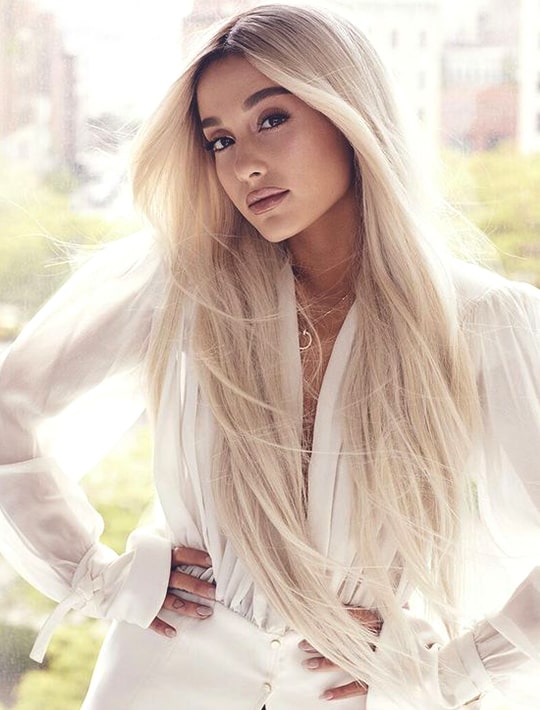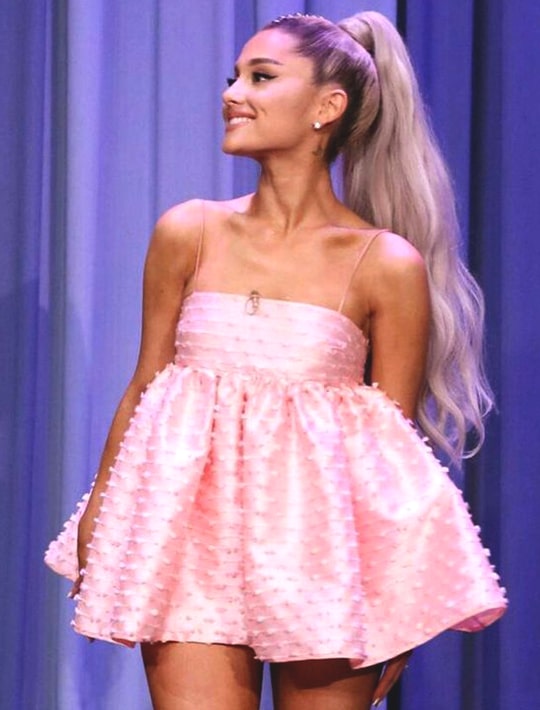 OMBRE
We mostly saw her with ombre hair in any hairstyle. It was skeptical that Ariana would dye her ombre hair for a long time. Ariana's cool ombre is a complete integrity to her signature ponytail.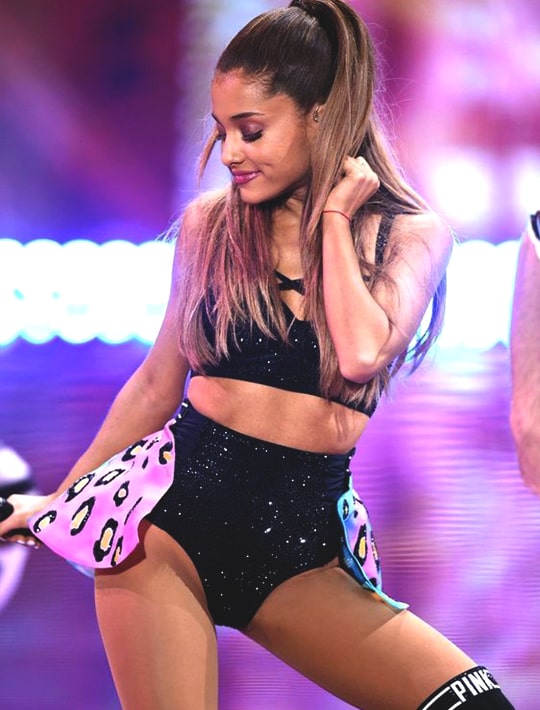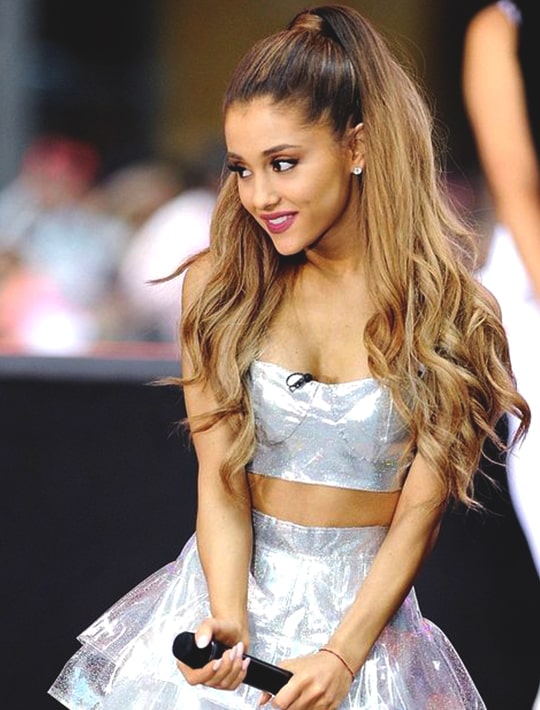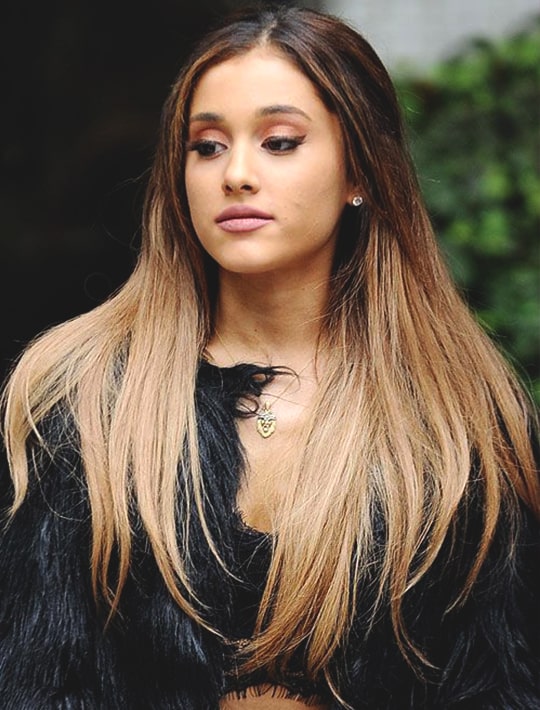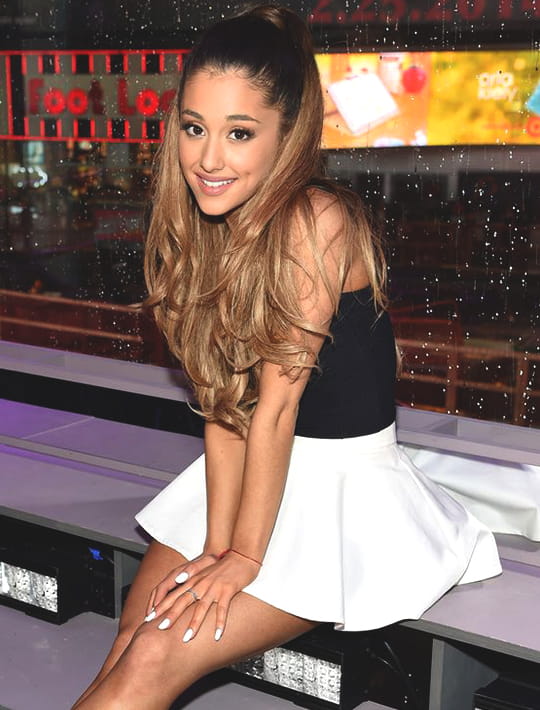 WISPY BANGS
What's the biggest haircut trend in 2018? It's bangs! And Ariana also tried this trendy look in recent months. Most of the time it's a wig but, obviously, wispy bangs look great on her.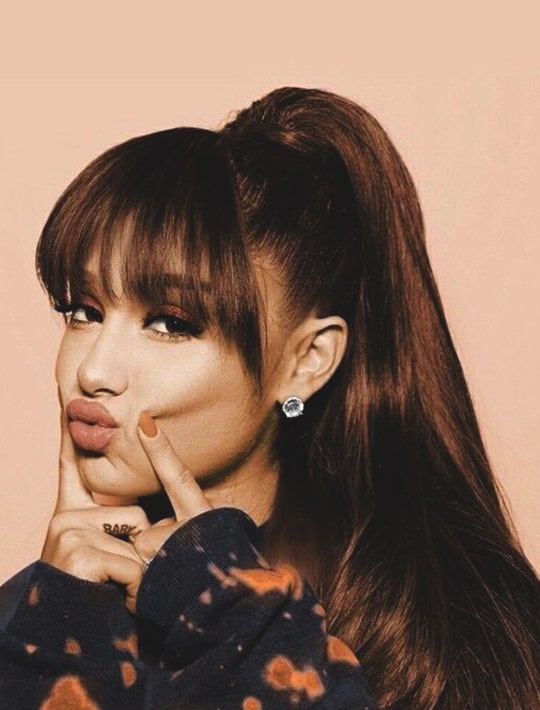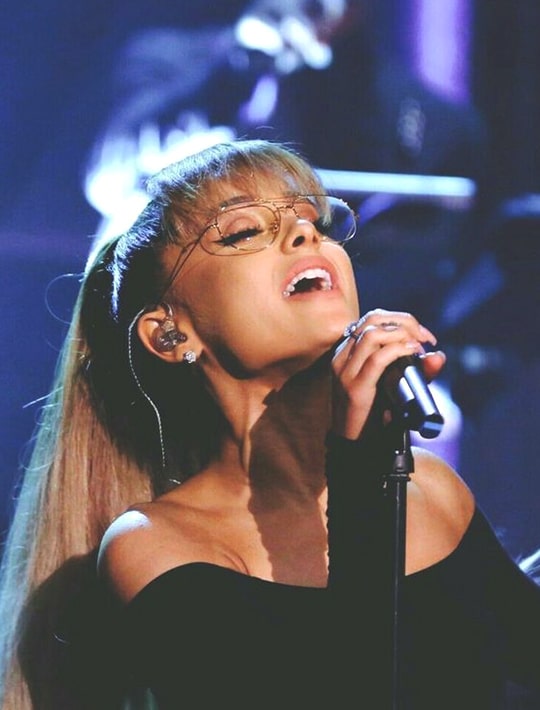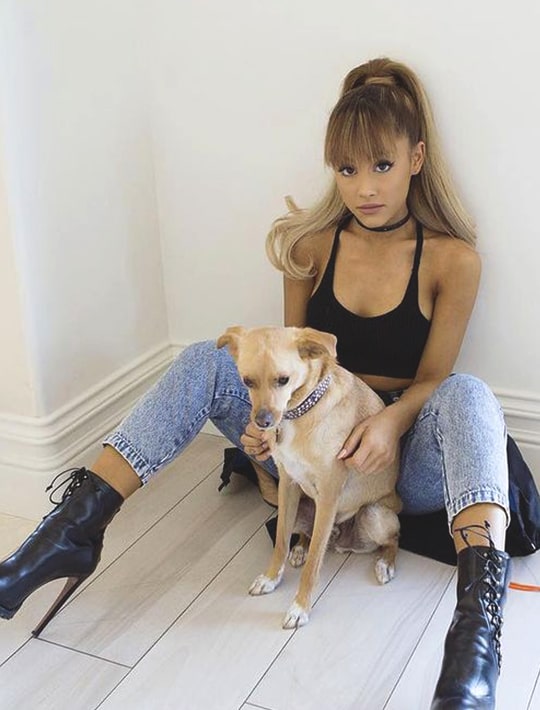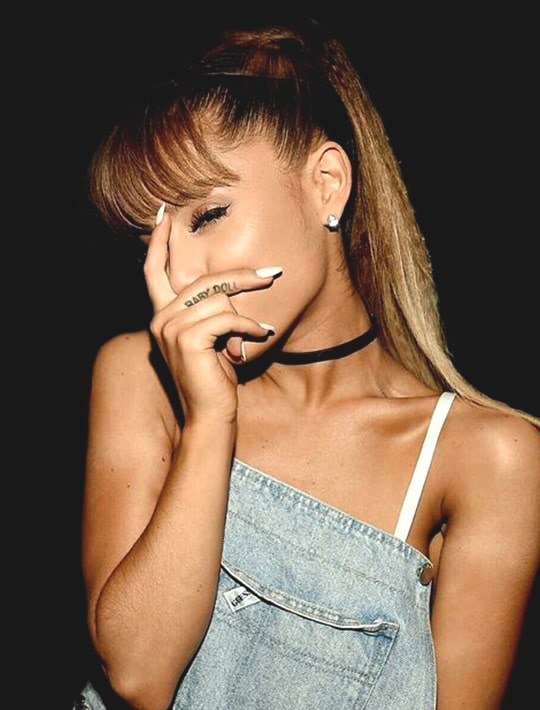 BUN
Ariana Grande showed off her most elegant hairstyle with a bun which reveals her beautiful face shape. She flawlessly completes this look with her major eyeliner. Isn't she look so cute with an updo?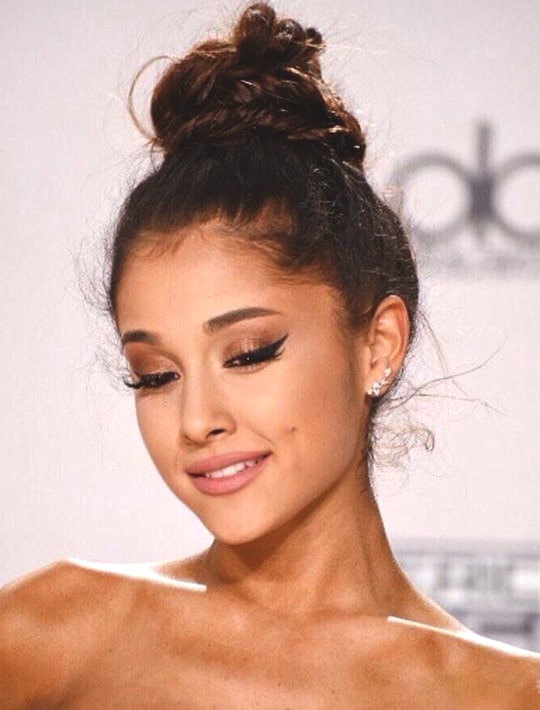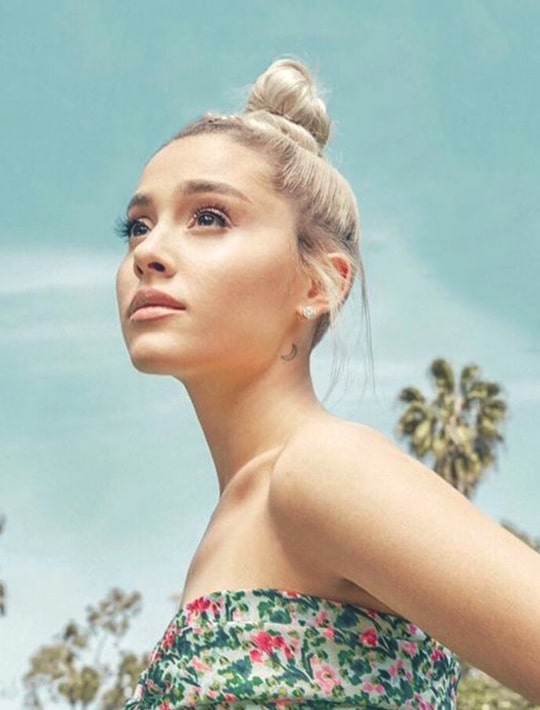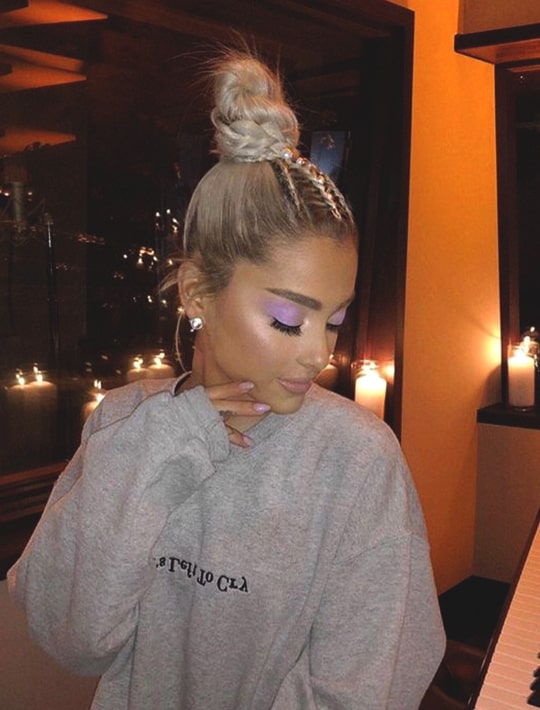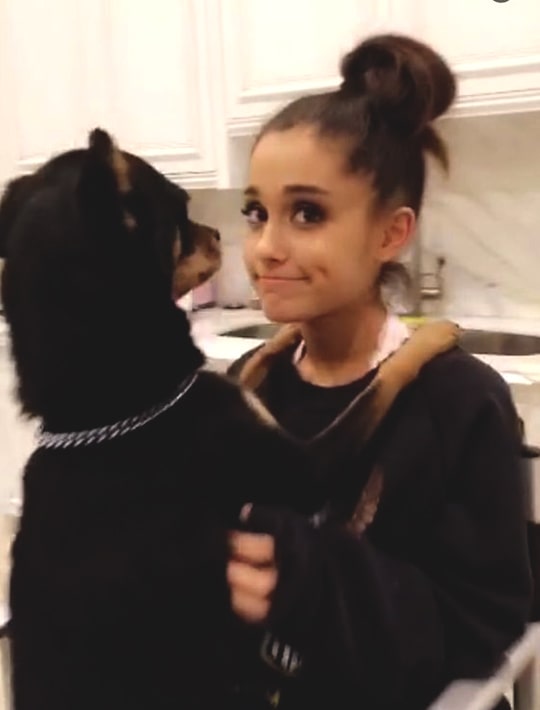 HALF-UP DOUBLE BUN
We are talking about a hairstyle that is perfect for Ariana with a playful and sweet appearance at the same time. Ariana likes half-up double bun hairstyle so much that she uses it almost everywhere. And she has tried half-up double buns in many different ways, totally hair goals 🙂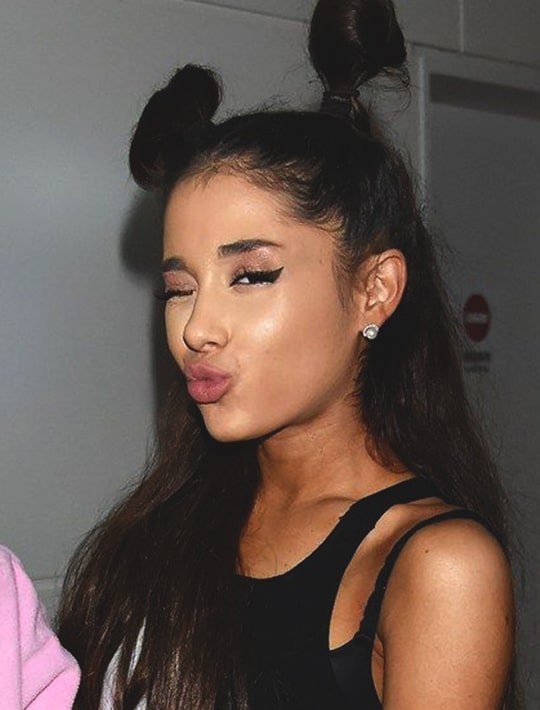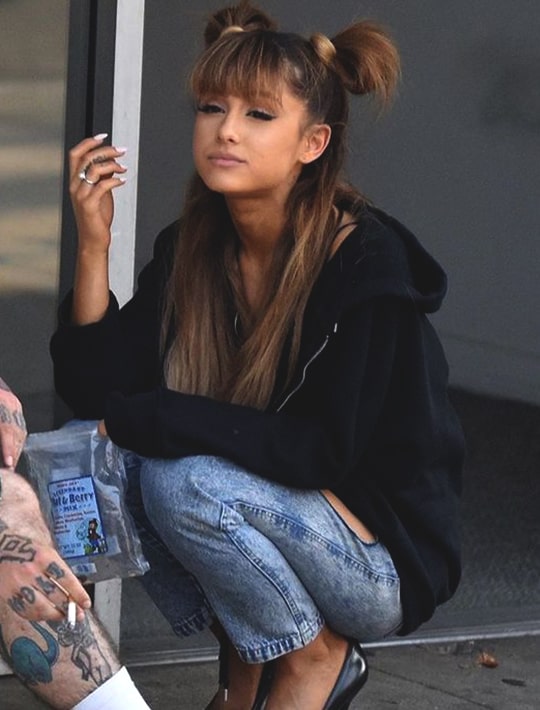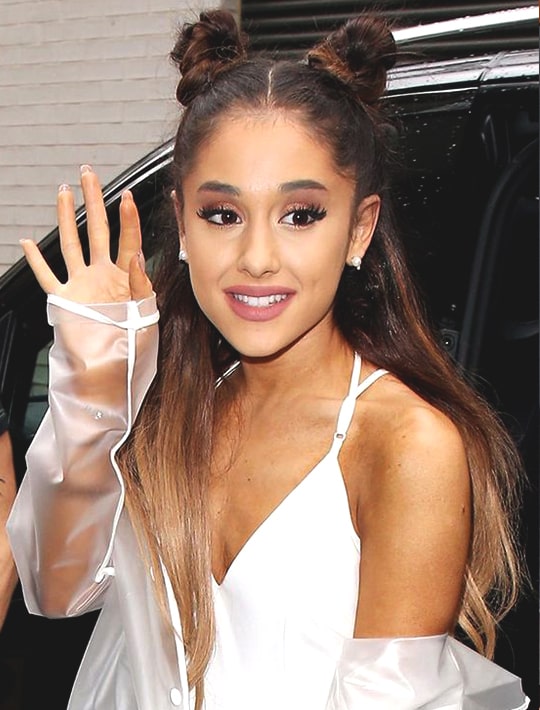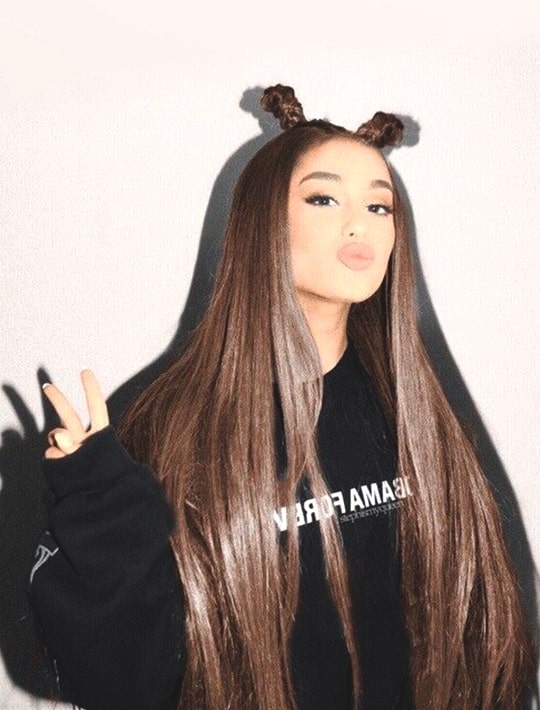 HALF-UP PONYTAIL
Before Ariana has upgraded her half-up ponytail to her legendary ponytail, we had a lot to look at with this cute looking. Ariana who knows what's best for her will continue to appear with the half-up ponytail.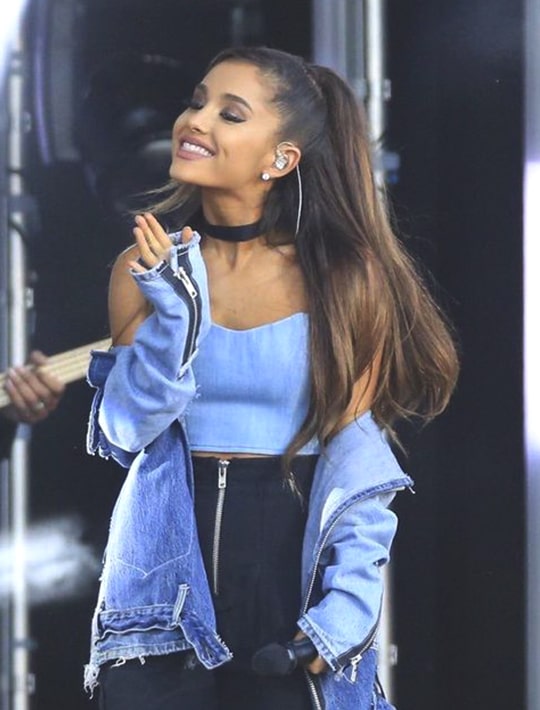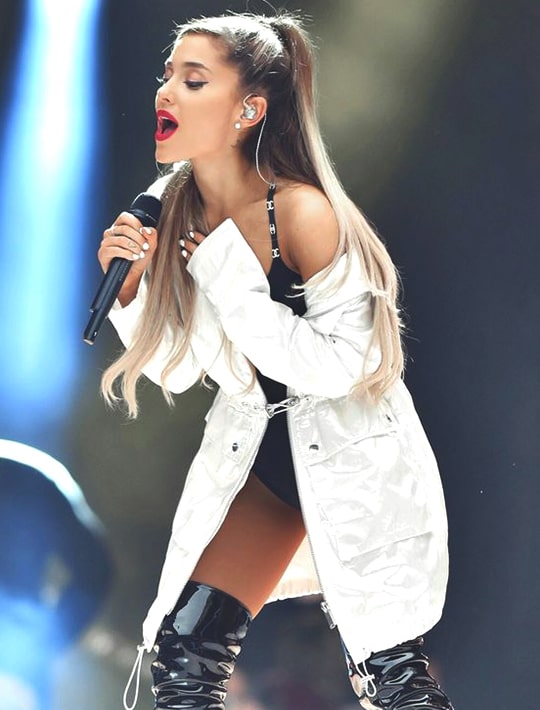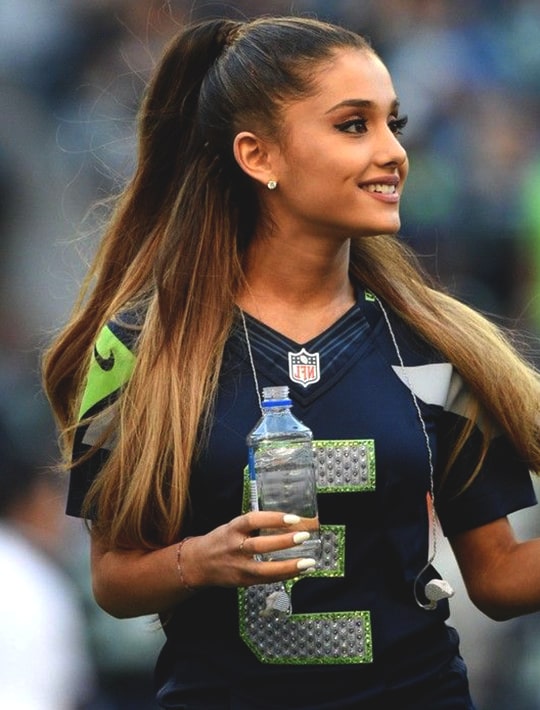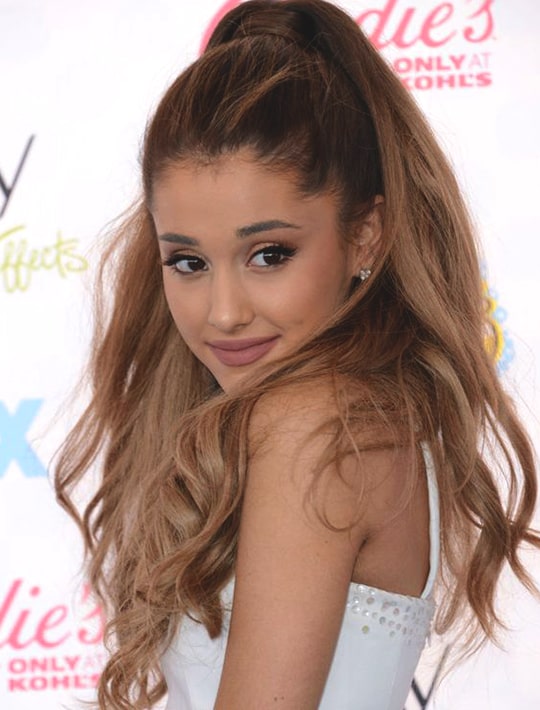 BRAIDS
Ariana loves little changes in her hairstyles mostly in her ponytails. Every ponytail is a potential to be different, as she said. She proved this when she first appeared at American Music Awards 2016 with a tiny braided on top of her sky-high ponytail.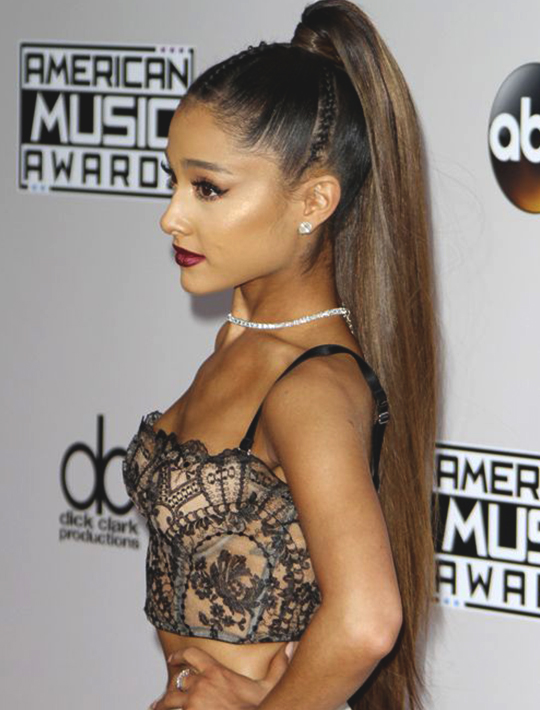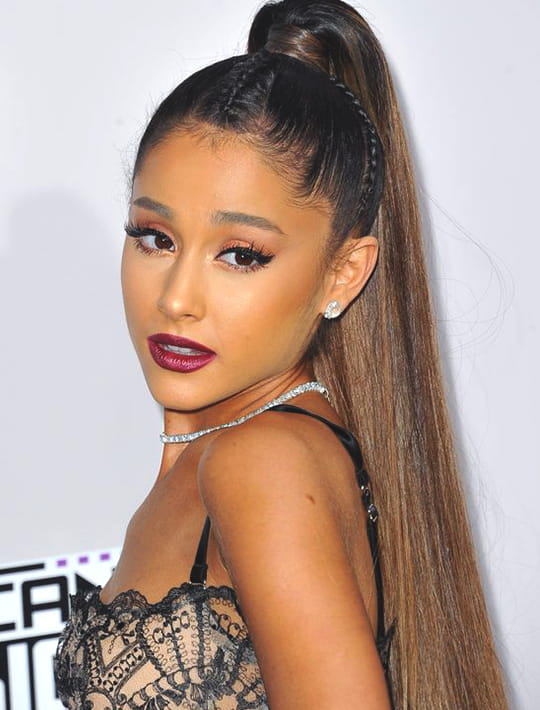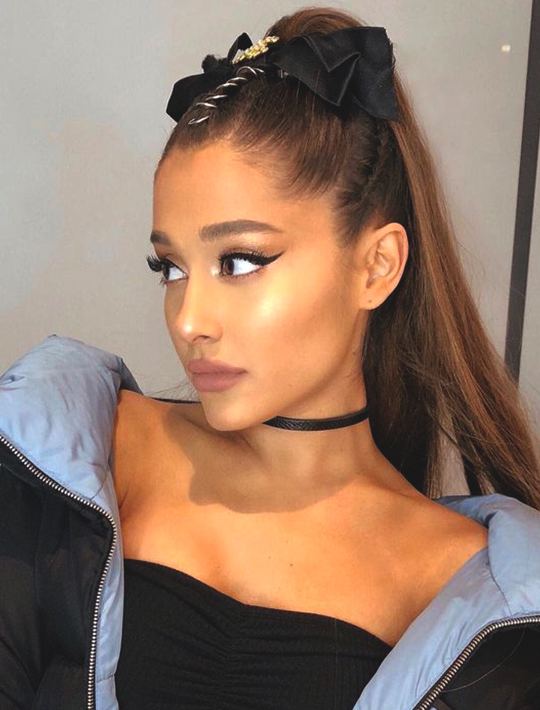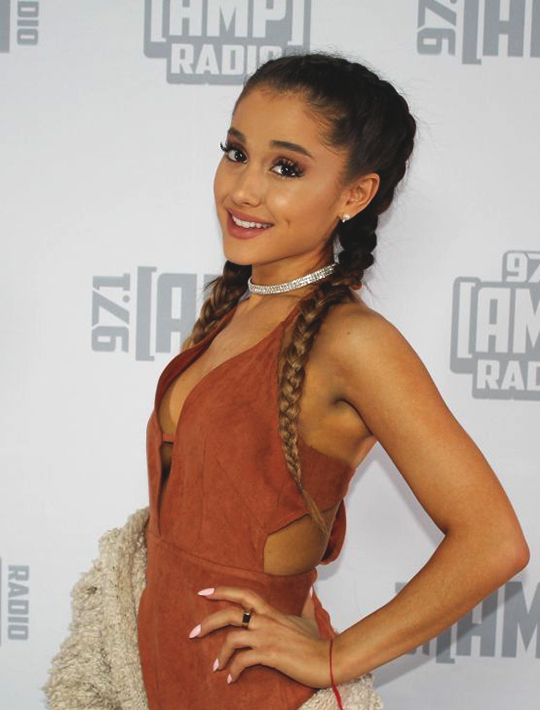 LOOSE
Ariana said that she does not much into the loose hair, just because she feels comfy with a ponytail. Nevertheless, sometimes Ariana Grande uses her hair down which looks gorgeous on her. We also love her sleek and flowing loose hair even if it has not much to see.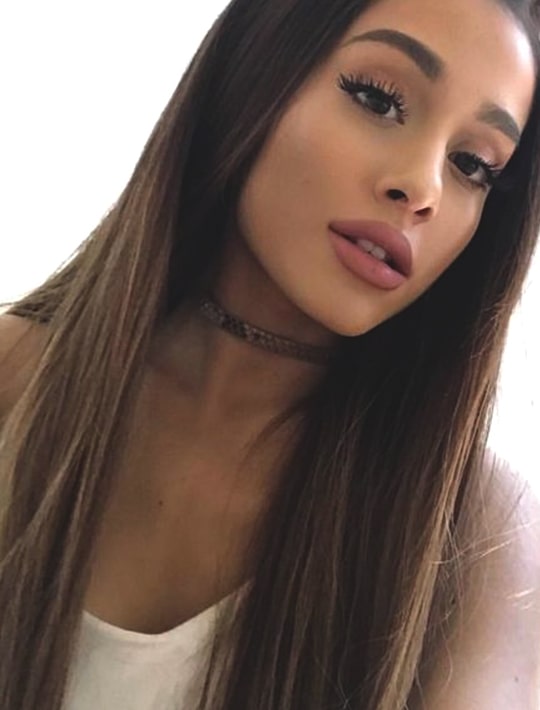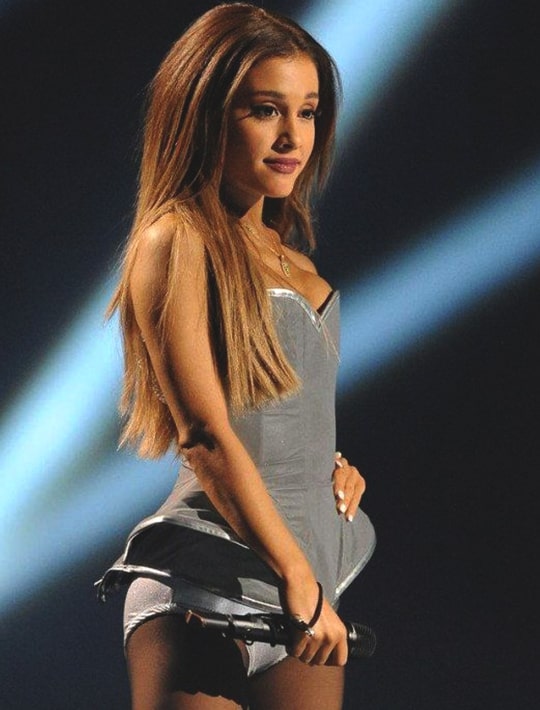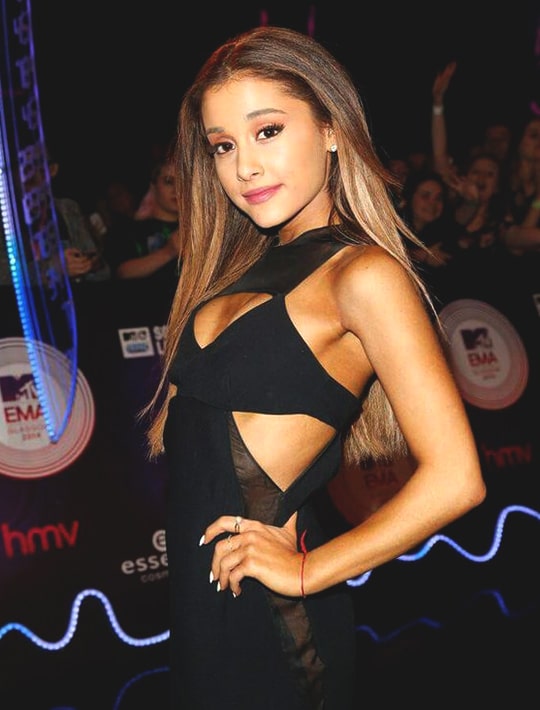 CURLY
There was a time, Ariana showed that how natural curls look so perfect on her. She also posted her curly hair looks on Instagram in last month. We haven't seen complete curls on her, so maybe it was a sign that we can see a lot of Ariana's curly hair soon. Who knows? 🙂
View this post on Instagram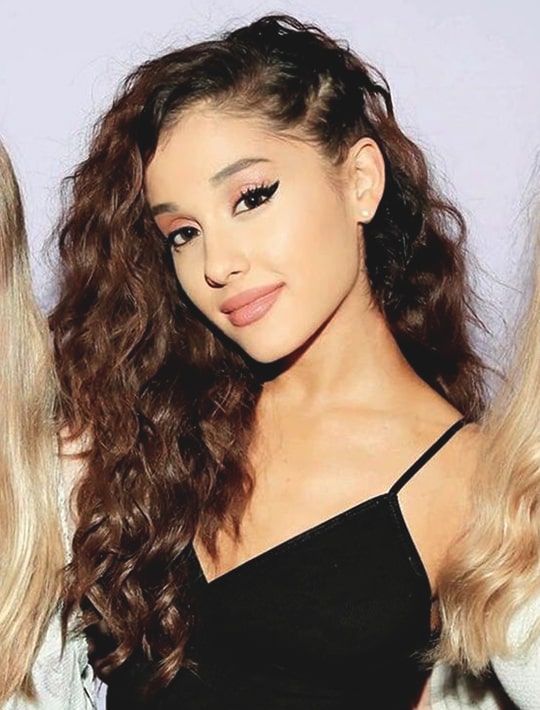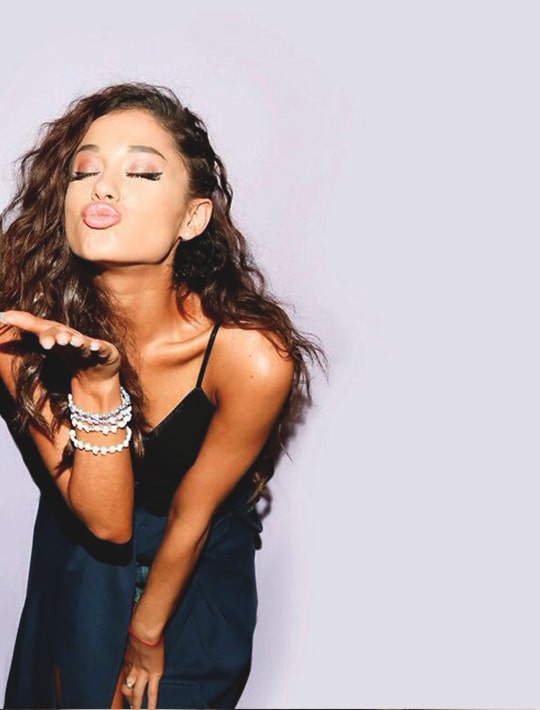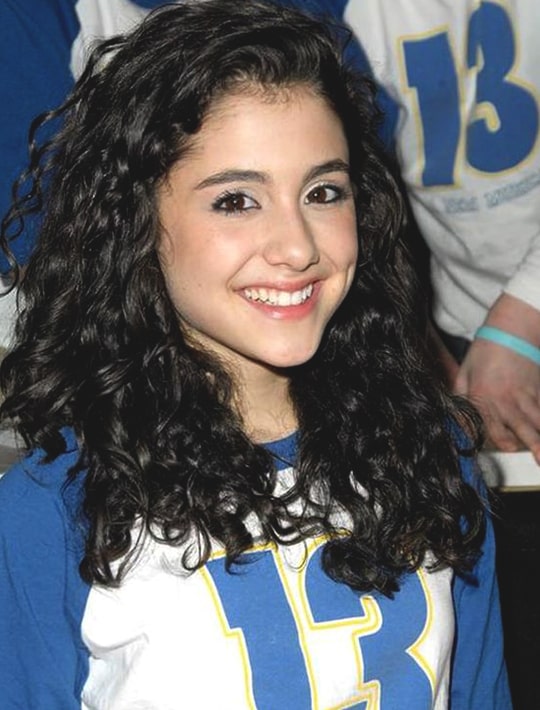 HEADBAND
Introduce to you Ariana Grande's famous cat-ear headband that she wears them everywhere she goes. She clearly finds them cute, and yes they ARE! This cuteness is spreading all over the world with Ariana Grande. The cat-ear headband is one of the must-have items of Ariana and it looks never get old for her.