We've come to the end of another year before we know how it went. I hope 2018 treated you well and you will excitedly celebrate the New Year's Eve in a stunning outfit. For those who are looking forward to New Year's parties, to decide the most festive makeup and what to wear on Christmas Eve is really matter. So, we have done the hardest part for you and browsed through all the trendy and unique outfits of 2019 that the most festive ones for New Year's Eve party. All you have to do is choosing the right one for your style while sipping your coffee. From silky dresses to sequin jumpsuits every stylish piece is on the 2019 party outfit list. Keep scrolling to see trendy New Year's Eve Party Outfits.
SHEER TOP & MINI SKIRT
This year it is so fashionable to combine all the tops that you can think of with the miniskirts. My best mini skirt outfit idea of New Year's Eve is with long-sleeved sheer tops. Sheer tops go with every type of skirt whether it's a jean skirt or a sequin skirt. Just choose a tempting sheer top and the rest is easy.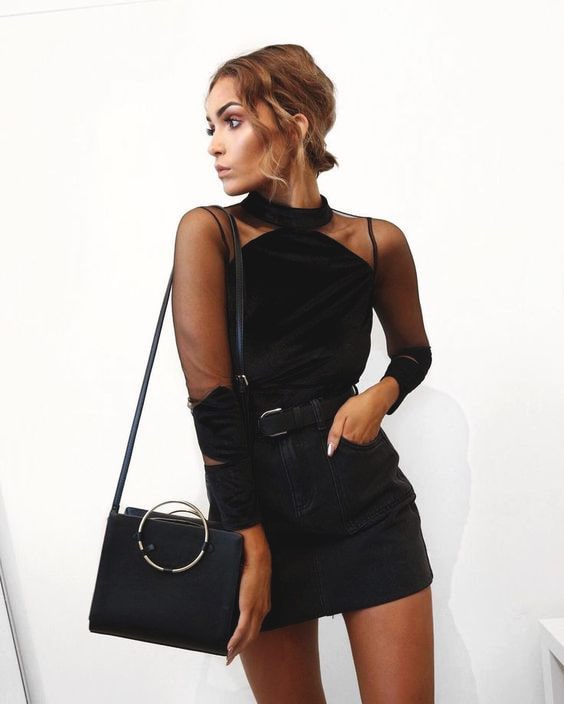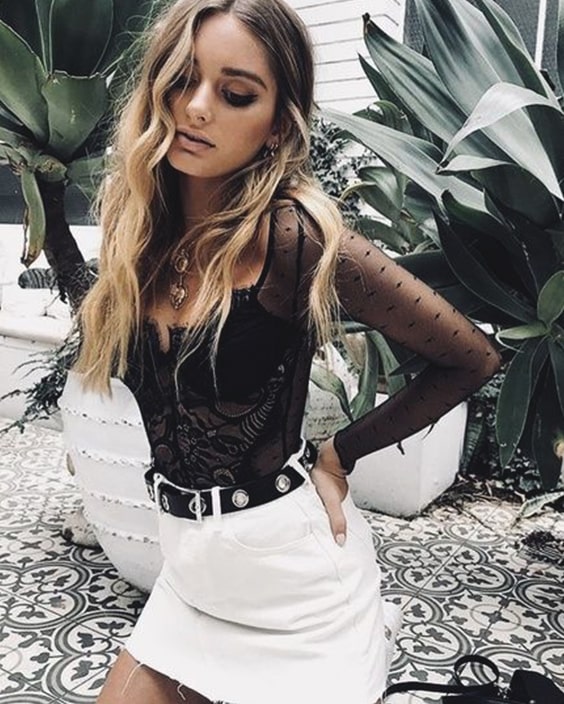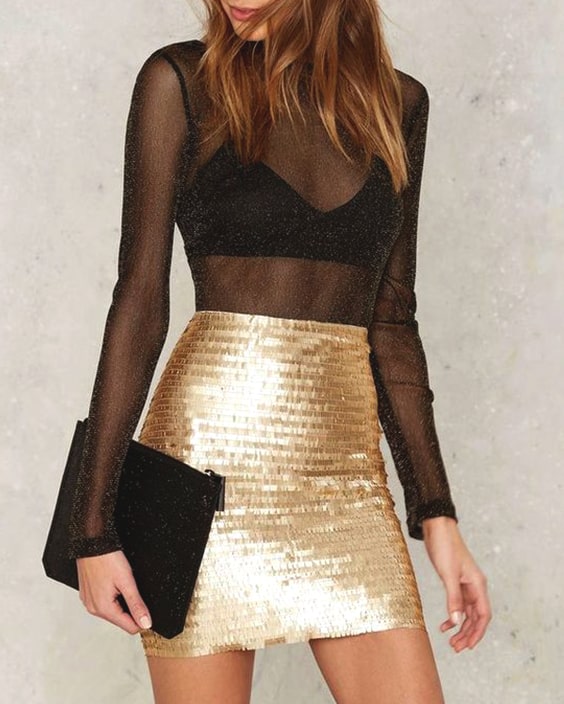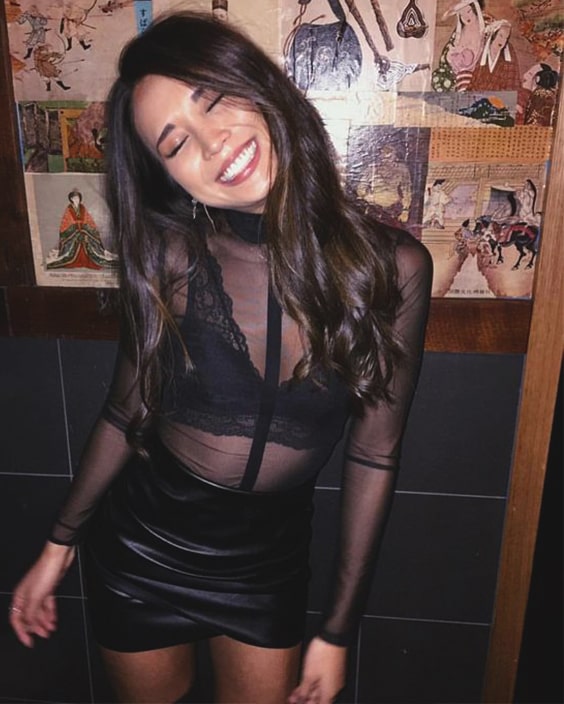 MINI V NECK DRESS
A real party animal knows that there is no New Year's Eve party without wearing a mini V neck dress. Of course, that doesn't mean you should always wear V neck dresses in every party, but as a recommendation at least you have to try once in a lifetime when you attend one glamorous party. ?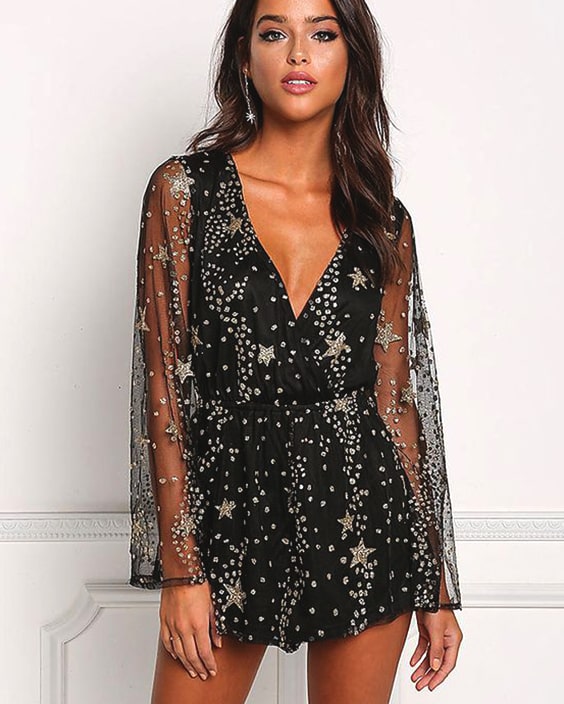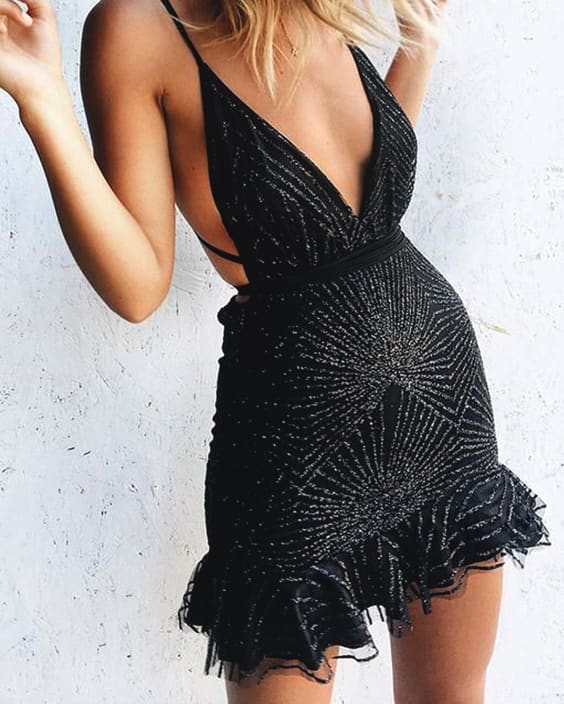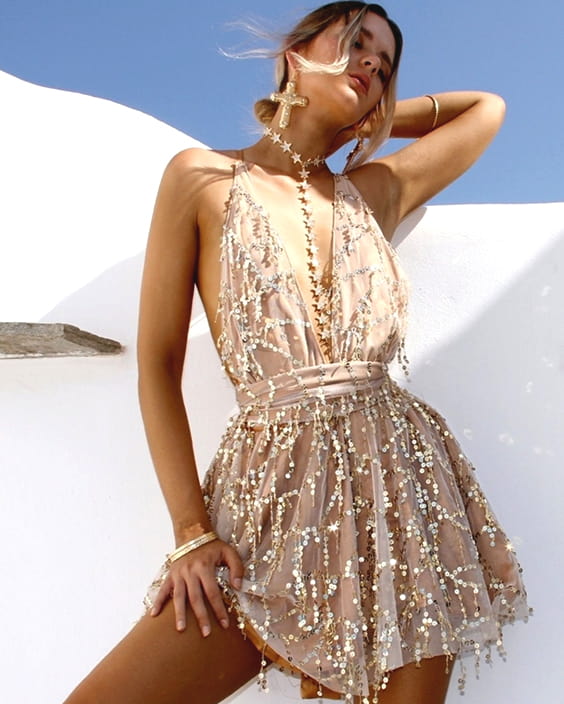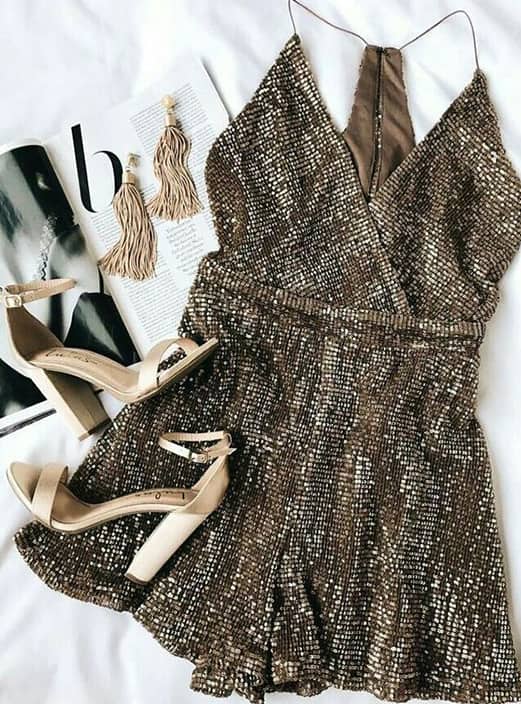 JUMPSUIT OUTFIT IDEAS
Jumpsuits. Everyone loves these lifesaver pieces that you can wear it everywhere without overthinking what to wear. If you want to make your legs look longer wear stilettos under the jumpsuit. We have some sparkly eye-catchy jumpsuit outfit ideas for New Year's Eve.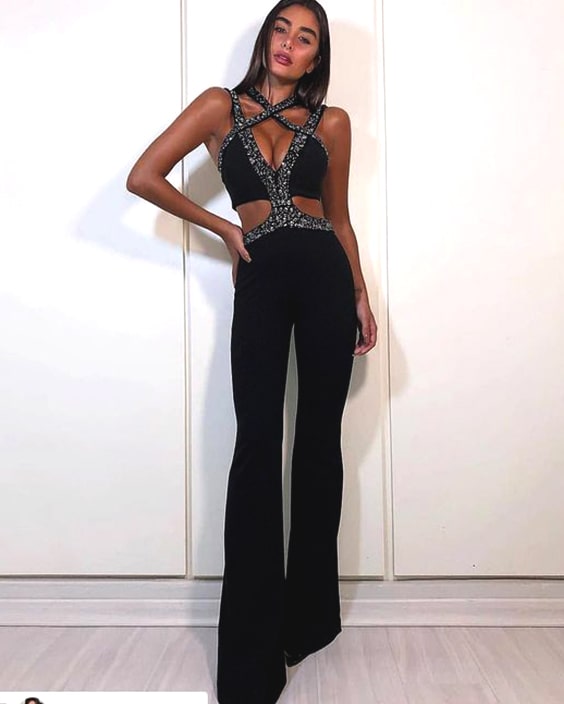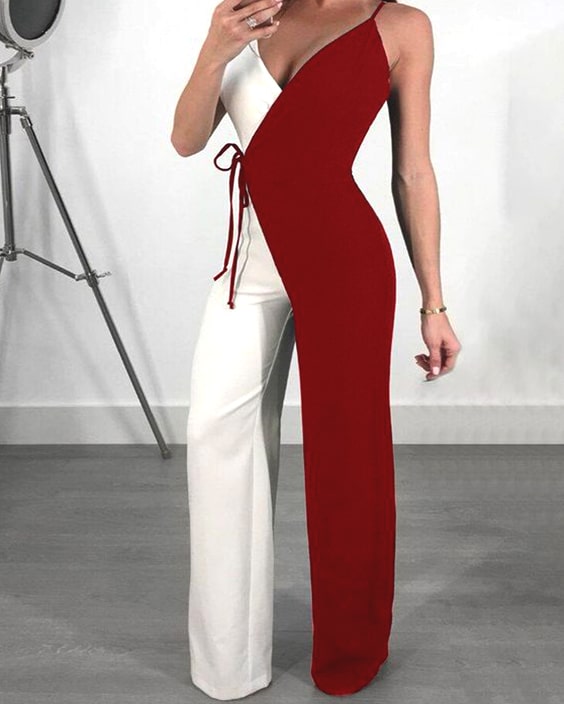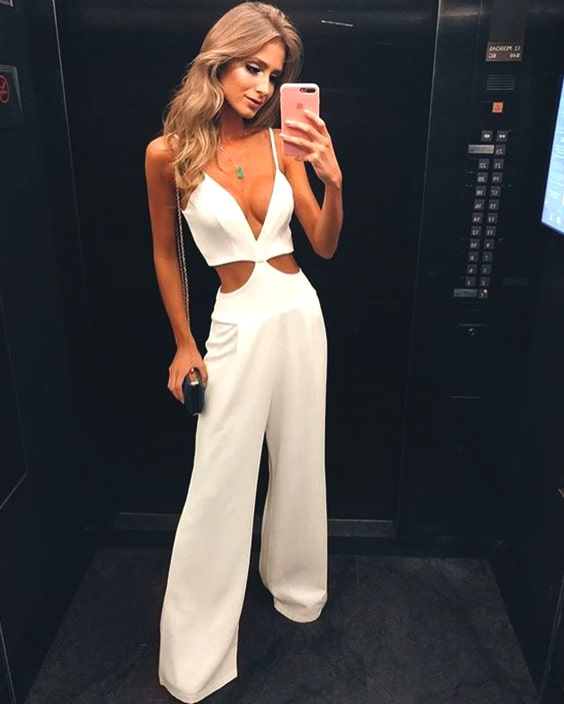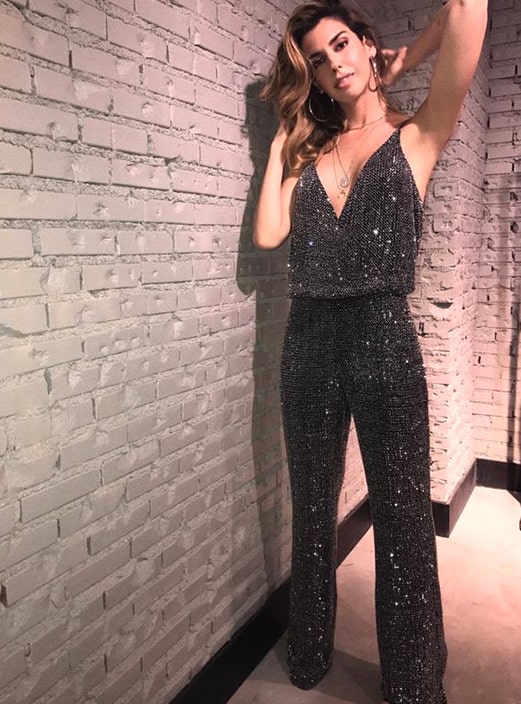 SHEER MIDI DRESS
Sheer has a huge popularity in the fashion industry. Most of the models have shown up in a midi sheer dress on the streets in 2018. Sheer midi dresses will still be popular next year. You can try the sheer midi dress with a faux fur coat or a leather jacket that will make you more elegant at the New Year's Eve party.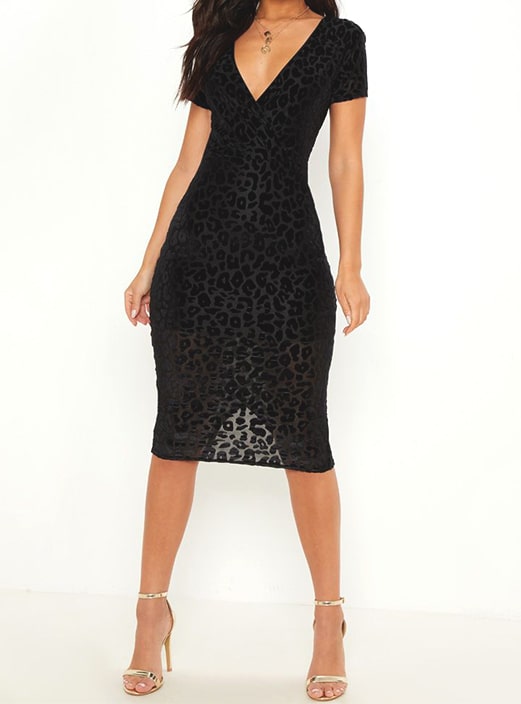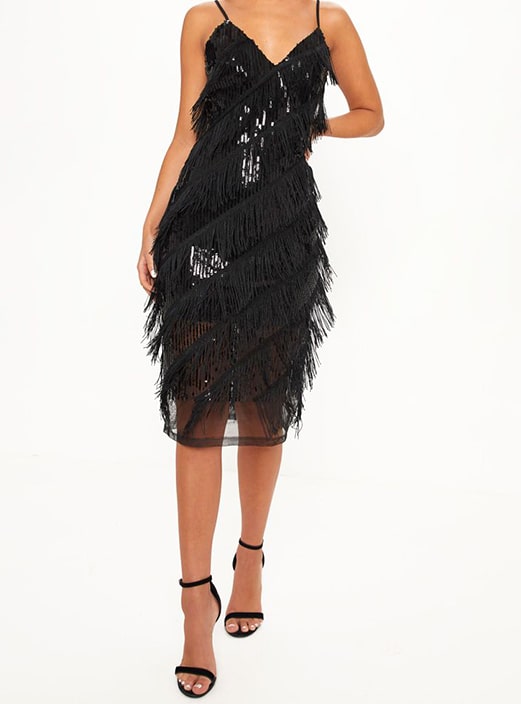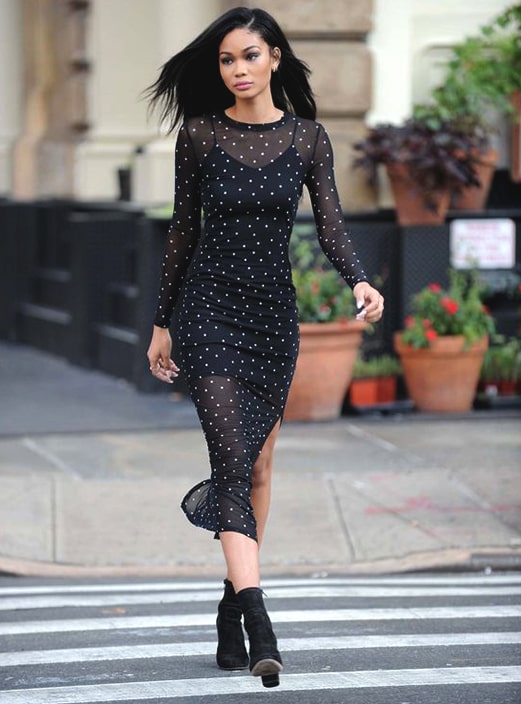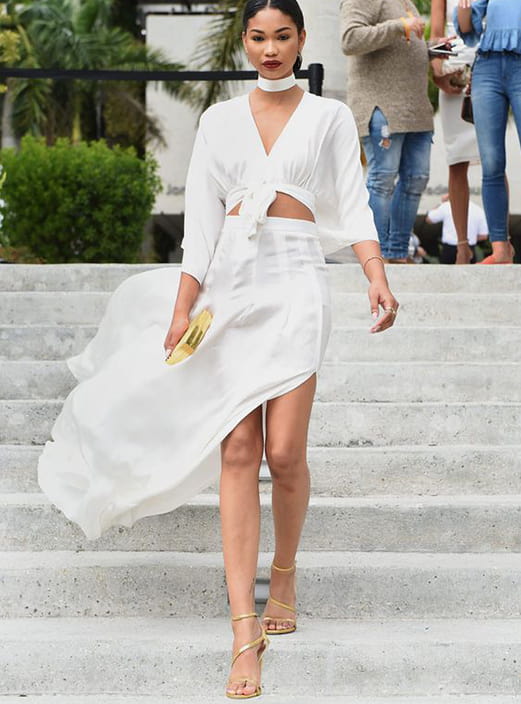 ELEGANT SHIRT & MINI SKIRT
If you don't want to wear a one-piece dress, we have ideas that you might like. Leather and suede skirts have been very popular since last year, so why don't we combine them with elegant shirts on New Year's Eve? You can start by choosing the red color that reveals the New Year's spirit. Red mini skirt and a charming shirt would be a dazzling styling idea for the New Year's Eve party.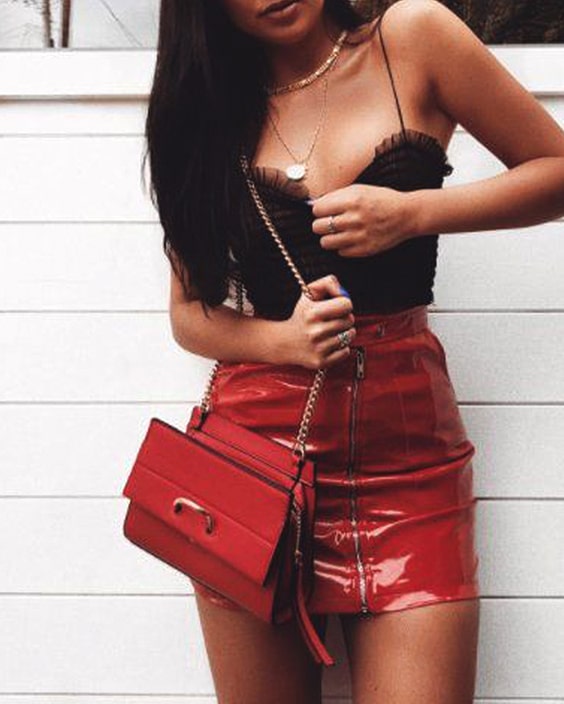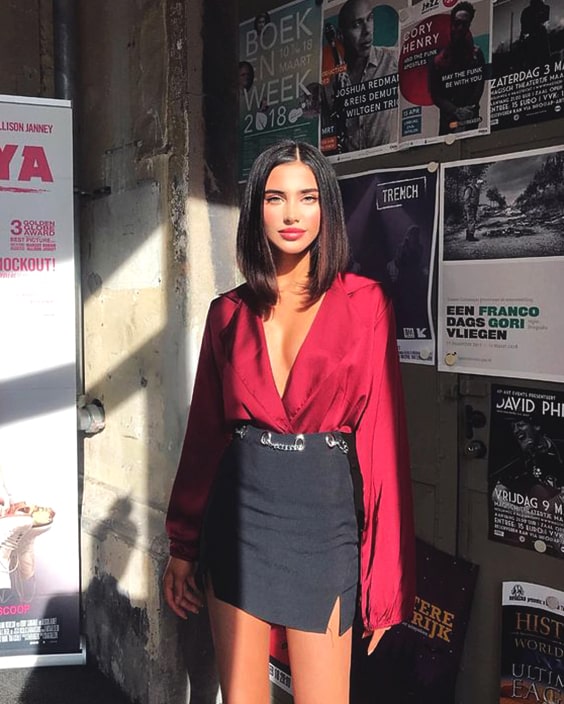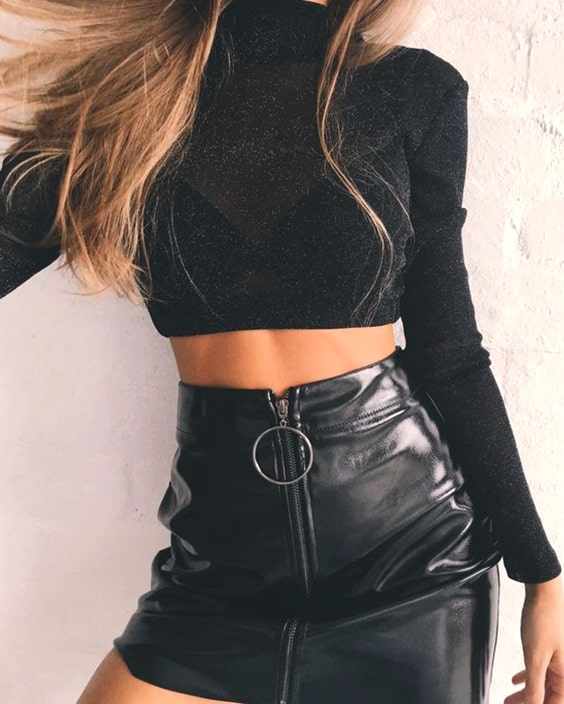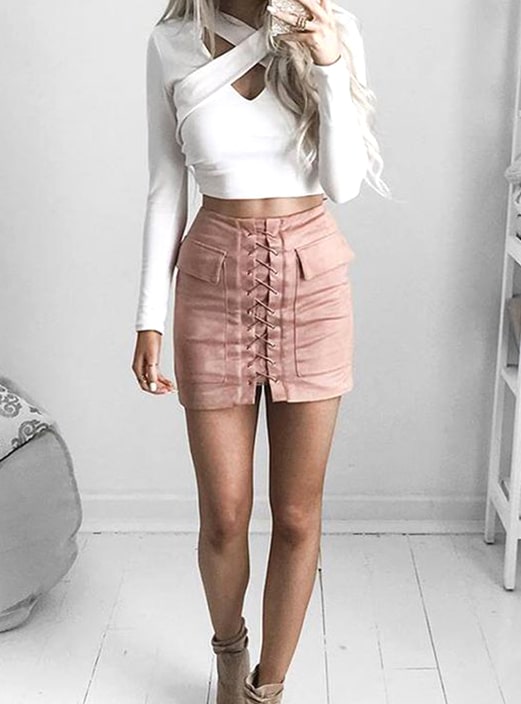 MINI RED DRESS
How do we get past the Christmas party without mentioning the mini red dress? It's not just a little red dress as long as you reflect your impressive style on that dress. Silky, sequined and satin, all kinds of the mini red dress is accepted on New Year's Eve. You will definitely look so chic by wearing on it a faux fur coat which is one of the fashionable pieces this year and the next year.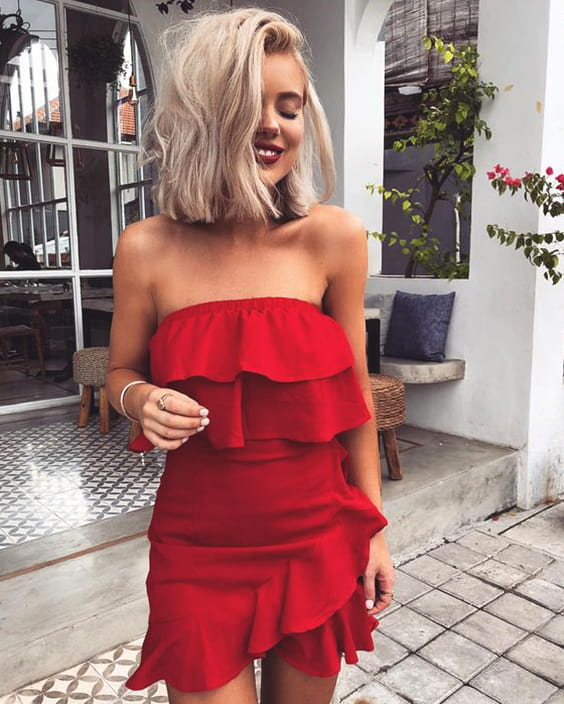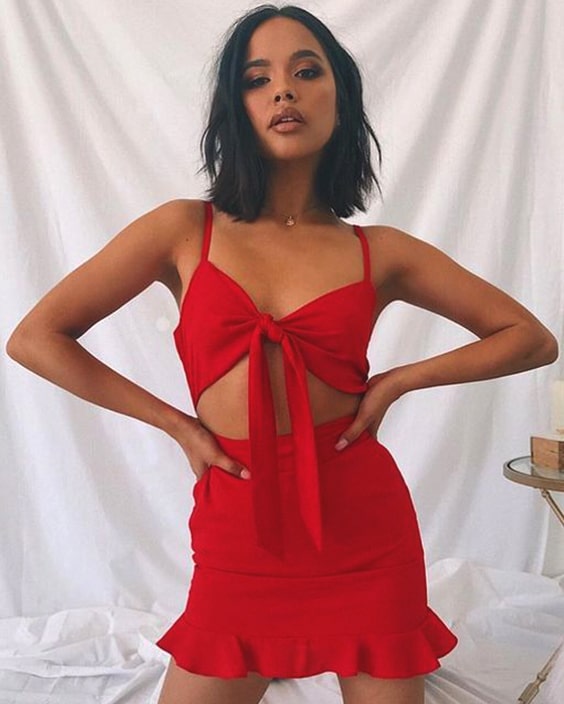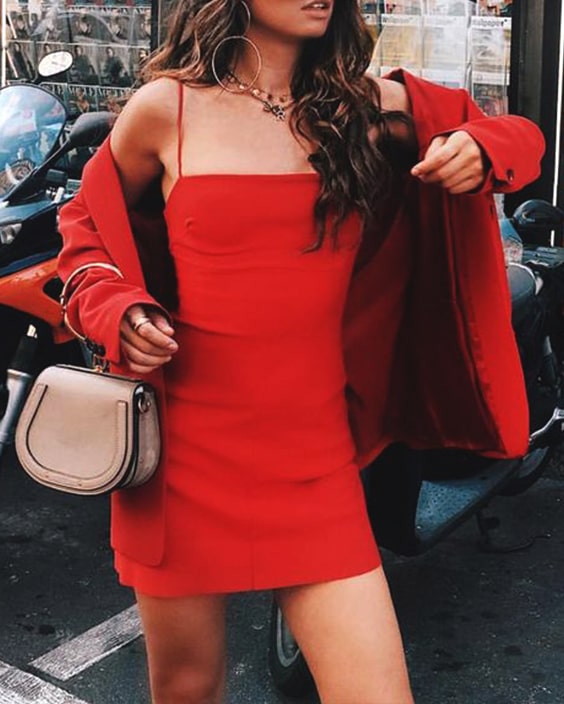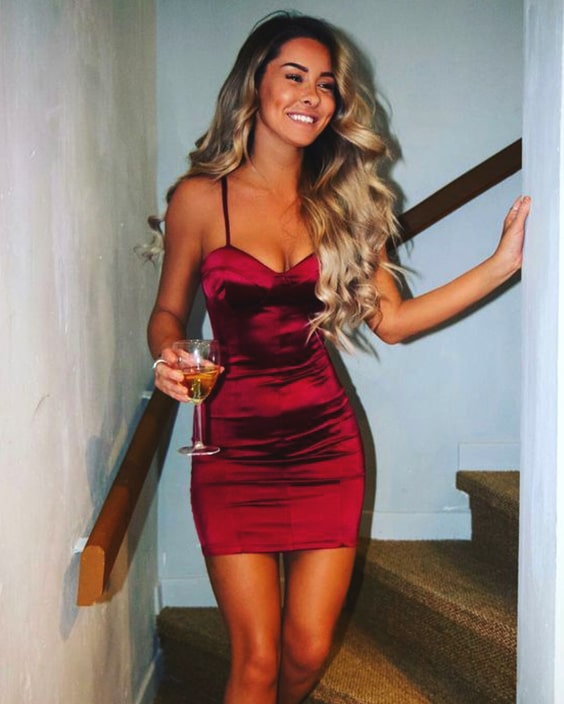 SEQUIN BOTTOMS
Can't think a New Year's Eve without sequins around. Sequin takes over all stores in New Year time as always. If you are not a too much sequins person, you can combine a sequin bottom with a basic top. This fashion trend is spreading in full swing and certainly, it looks amazing. It's both classy and playful look which is just for a Christmas party. Get ready to turn heads on New Year's Eve night by taking some inspiration from these sequin bottoms outfit ideas.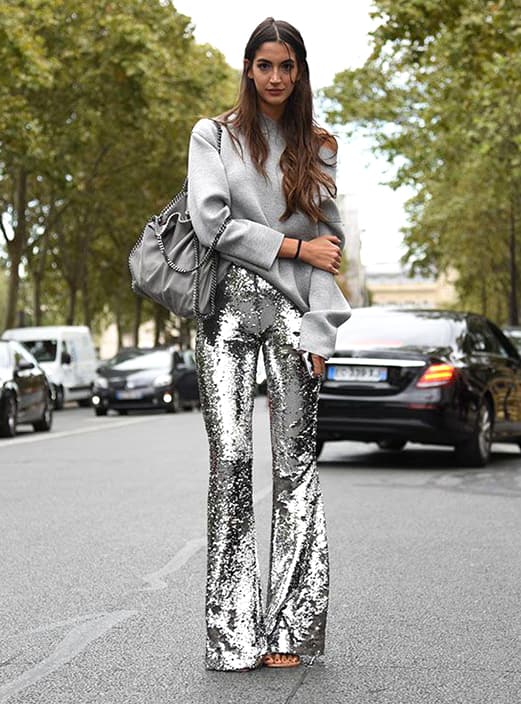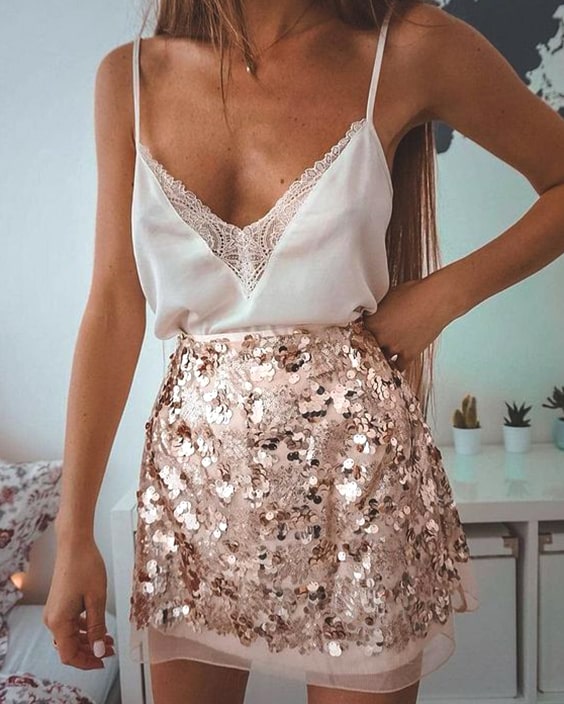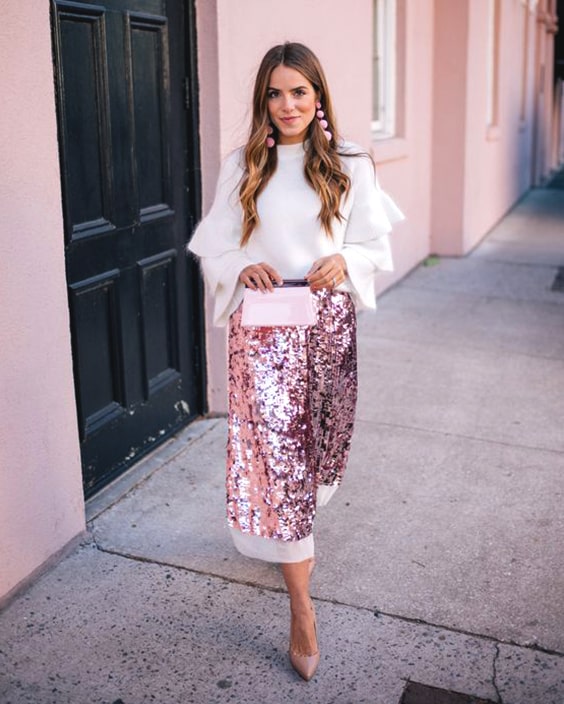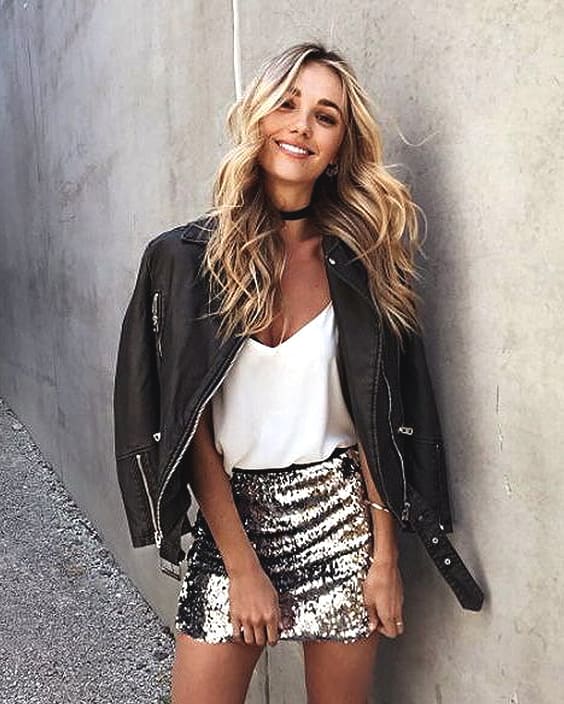 VELVET DRESS
Not everybody is into the velvet trend, but velvet is quite popular in 2018 and it will be in 2019. It's not too hard to find the velvet of everything anymore, whether it's a hair tie or a makeup bag, but I think the most cutest one is a velvet dress. You can wear in velvet dress a turtleneck sweater for catch a more cozy look or you can go bold with a single midi velvet dress with a faux fur on your shoulders. By the way, one of her iconic outfits that a red velvet dress and matching burgundy lipstick by holding a glass of wine, Rihanna completely killed it!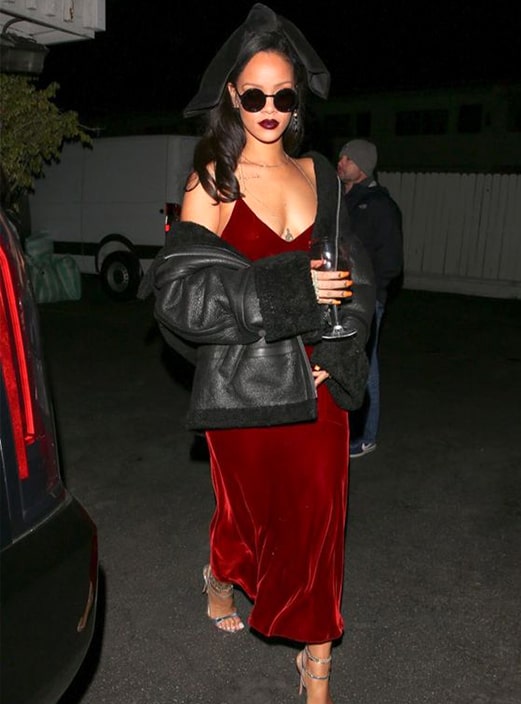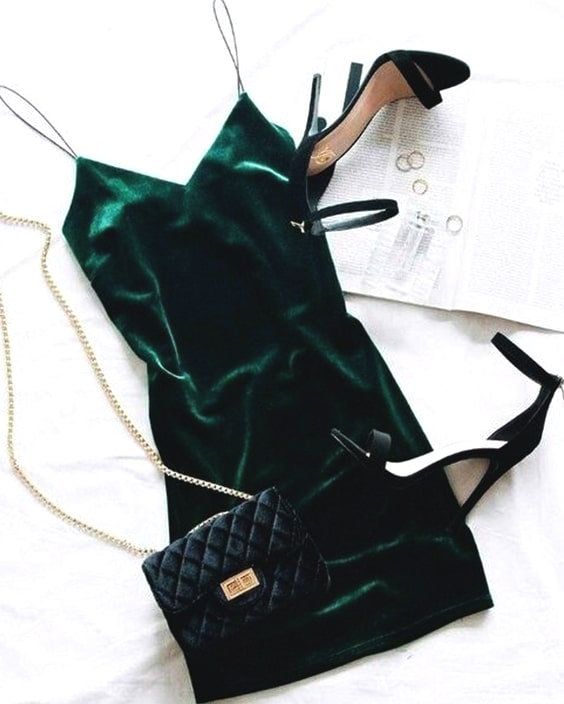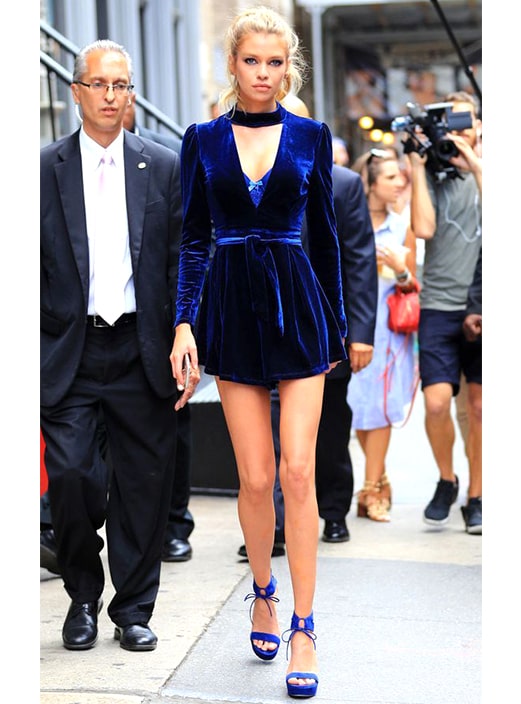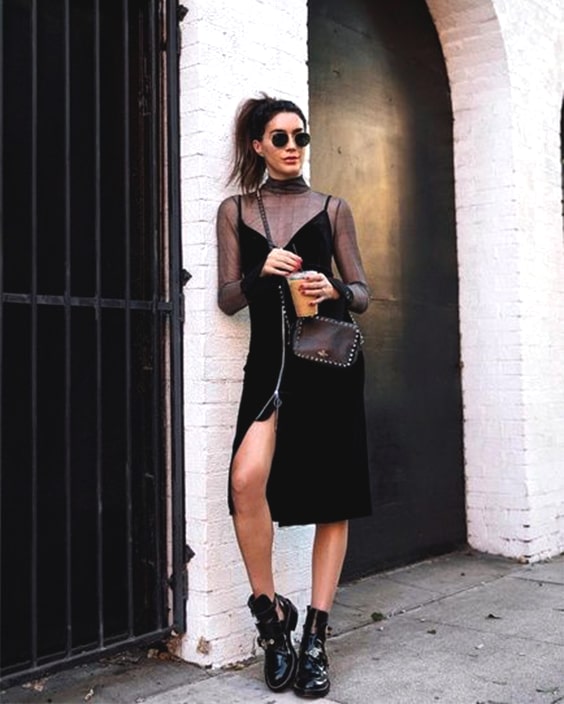 EMBELLISHED PLAYSUIT
What's a huge popularity this season? Yes, trendy playsuits. One of the bold choices that can be worn on New Year's Eve party is playsuit and the other one is the embellished playsuit.? When wearing a playsuit, choose high heels to make your legs seem elongated. As a jewelry recommendation, a shiny choker would be great on an embellished playsuit. It can absolutely increase your glow at the night.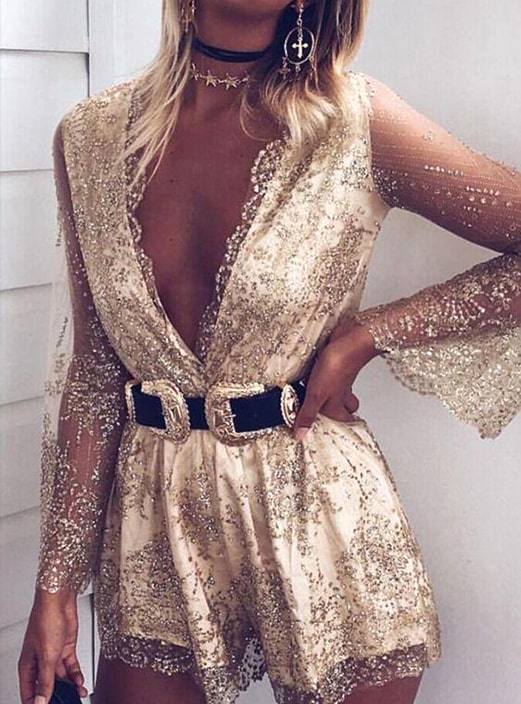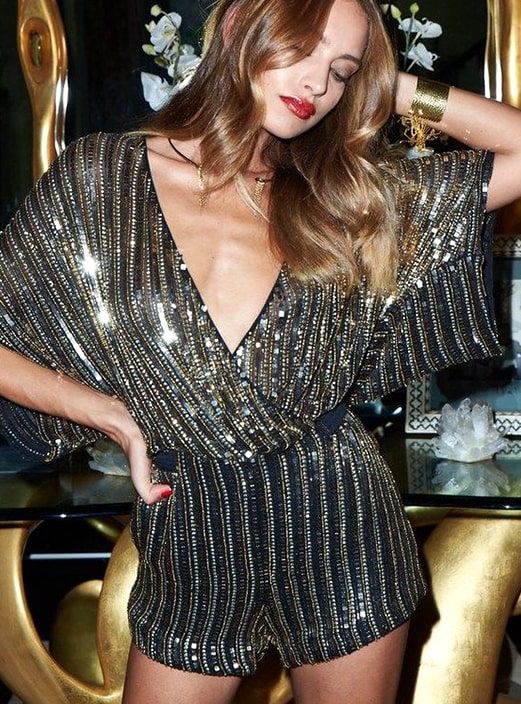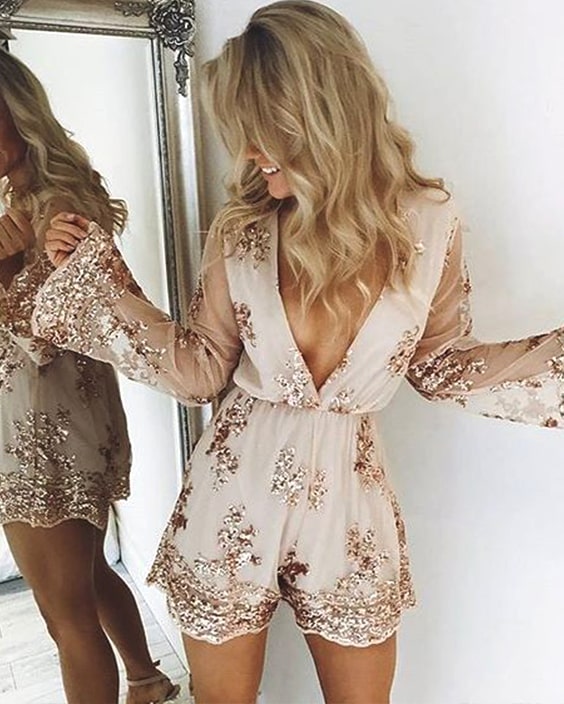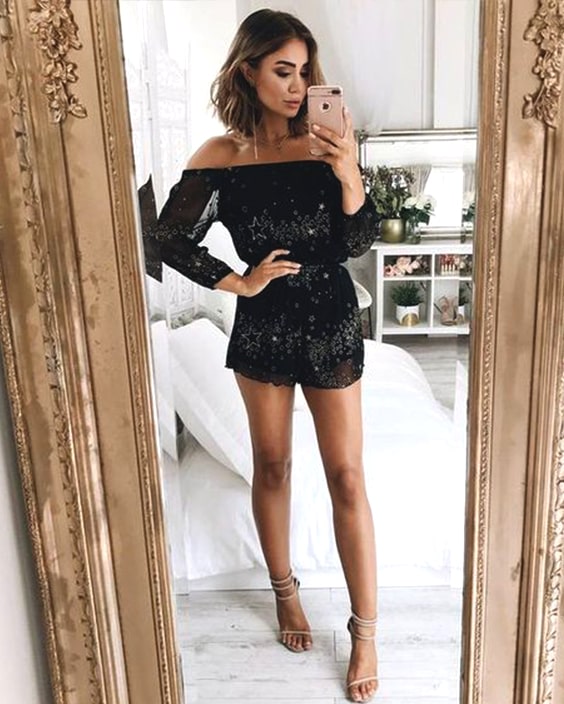 STARRY NEW YEAR'S EVE OUTFIT
We can't go through it without evoking the stars on the Christmas tree. It's the season where the star pattern is the most trendy. A star-patterned dress, a blouse, or a skirt can get you a lot of compliments on New Year's Eve. It's up to you how to combine it, but here are few stunning starry New Year's Eve outfit styling tips for you.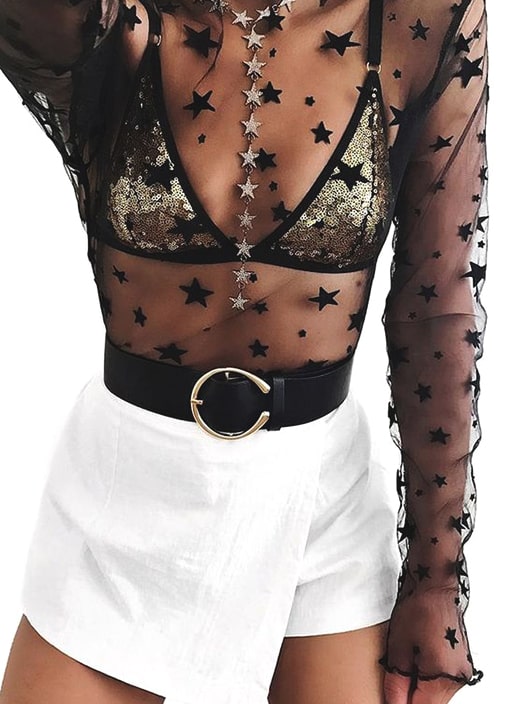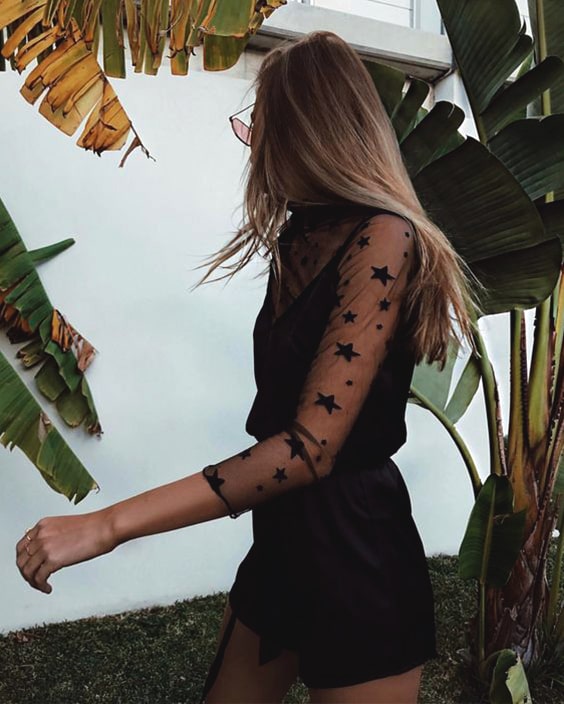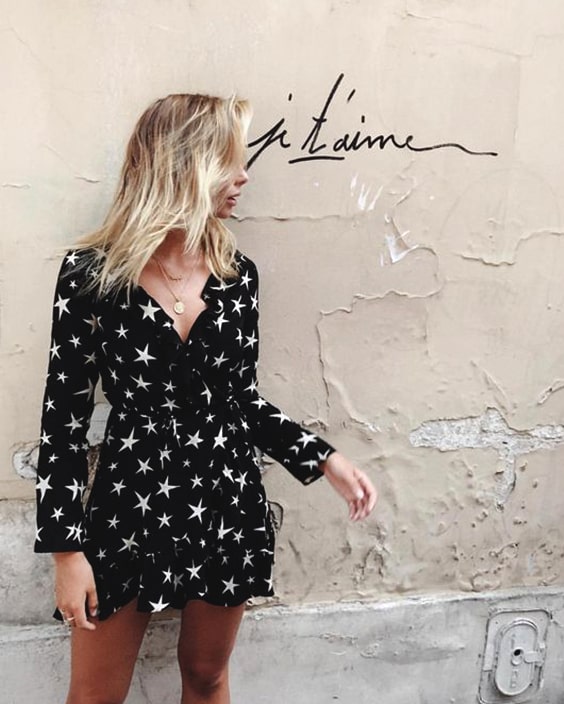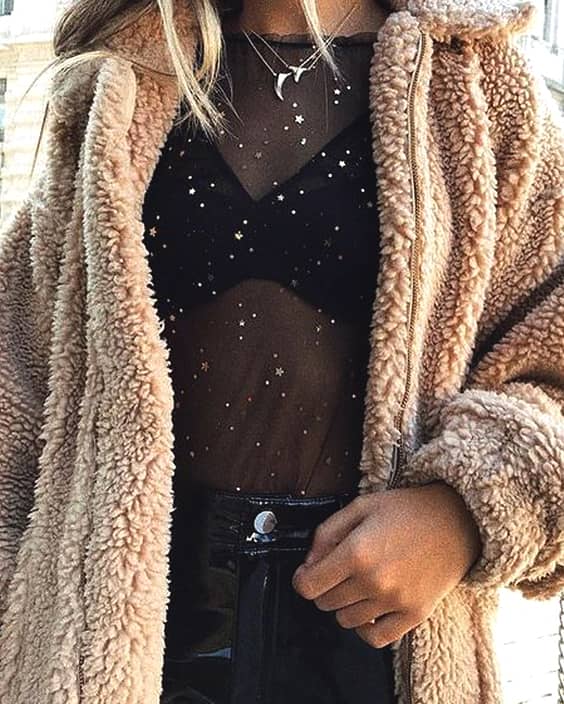 SILKY DRESS
Silky dress madness aka "go out with your nightgown trend" has been the most high-demanded fashion trend since it suddenly showed up. One of the favorite trends of many celebrities, silky dresses is completely adorable to try on this New Year's Eve. You deserve to be the night's queen with a silky dress which is both a sleek and a basic outfit.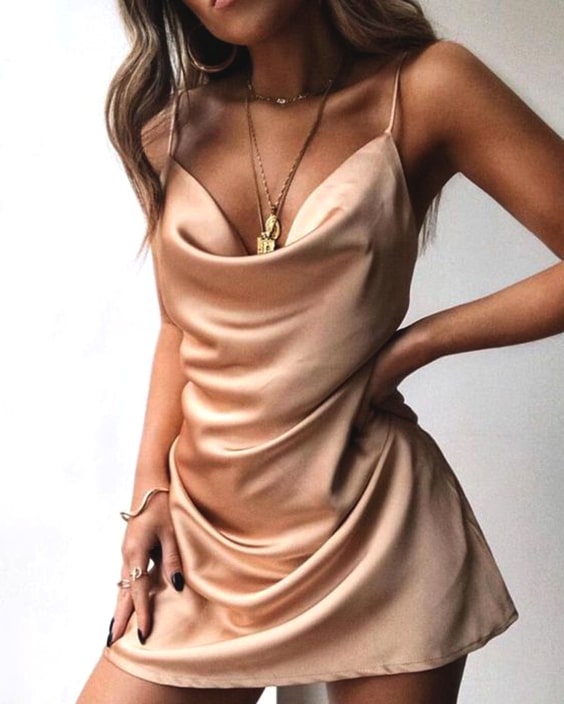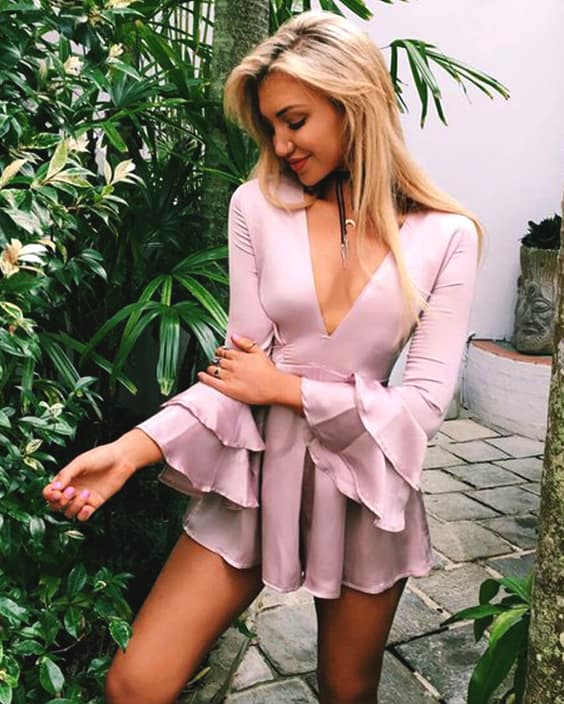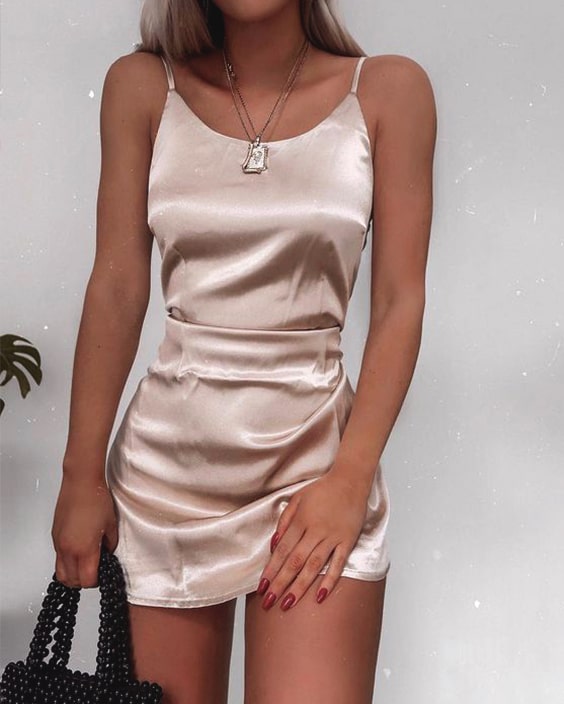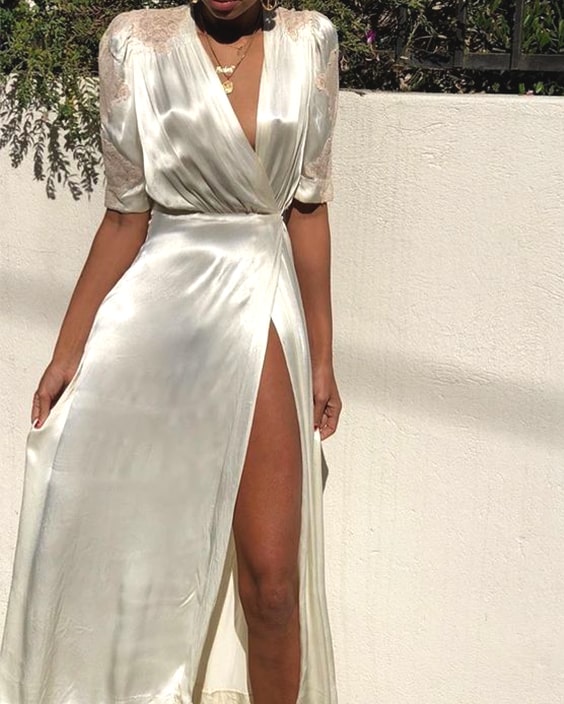 COZY NEW YEAR'S EVE OUTFIT
If you want to have a cozy New Year's Eve outfit, let's take you here. This trend reflects the full winter air, which is often preferred by those who have a house party plan at New Year's day. Thus, you can get this look by trying a nice sweater on a mini skirt or a long sweater dress.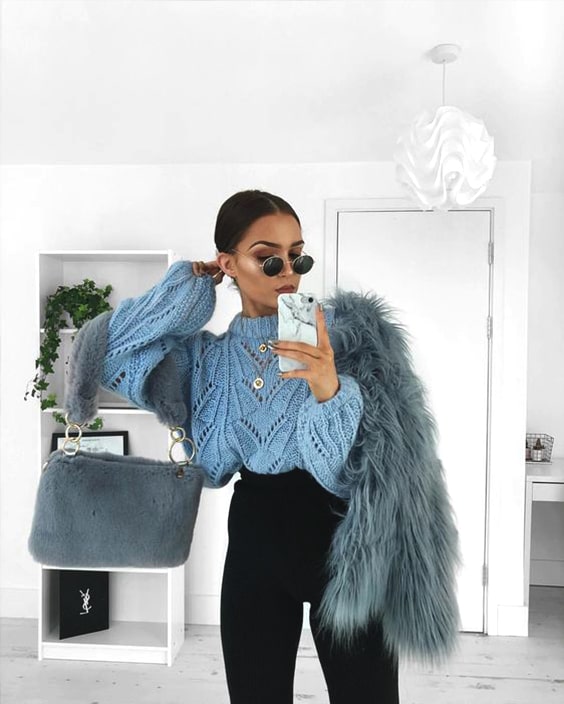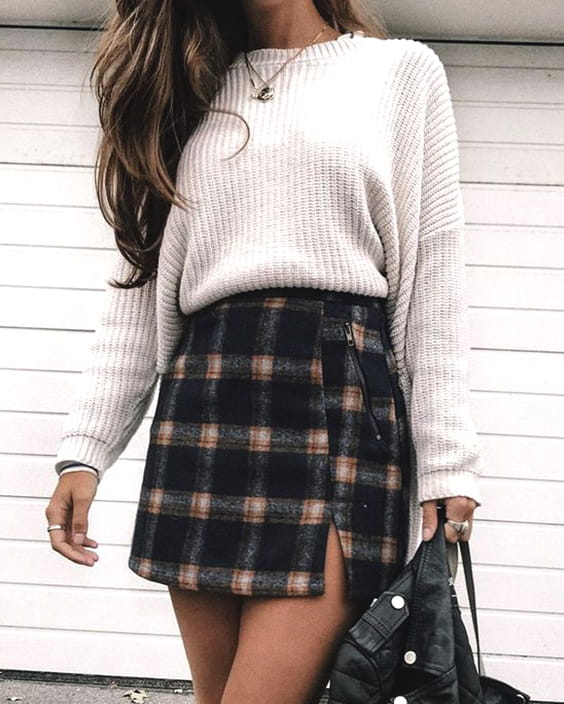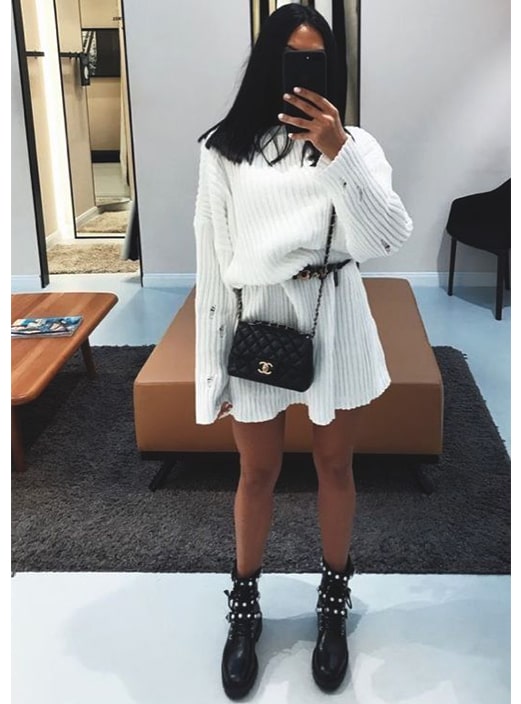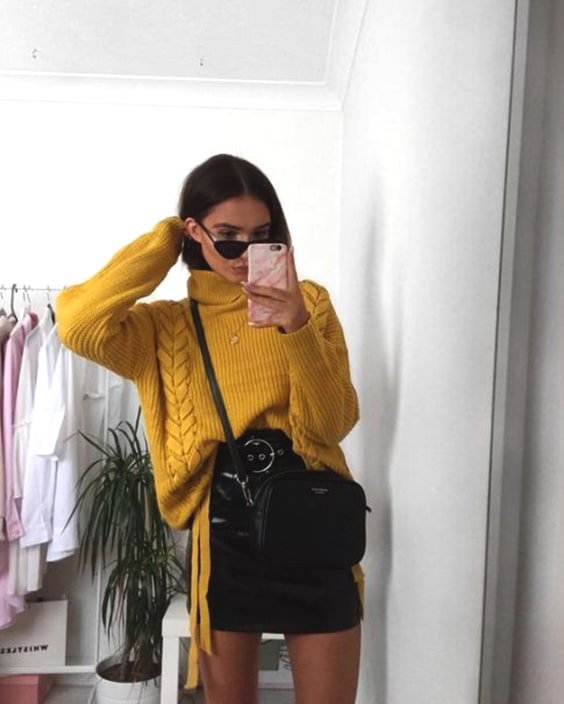 SLIP DRESS OUTFIT IDEAS
There is no such thing that slip dresses can go out of style. You can simply add slip dresses to your Christmas must-have list which you can easily combine in any way. It will be an extraordinarily fashionable look by tieing a chic belt on your waist. Plus you can complete your outfit with a sweater or a shirt that you wear in a slip dress. Here are some of trendy slip dress outfit ideas that will totally rock your New Year's Eve.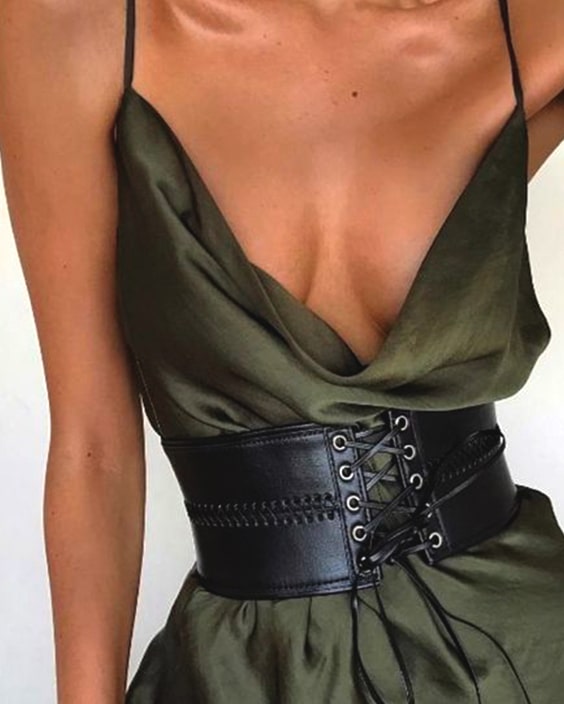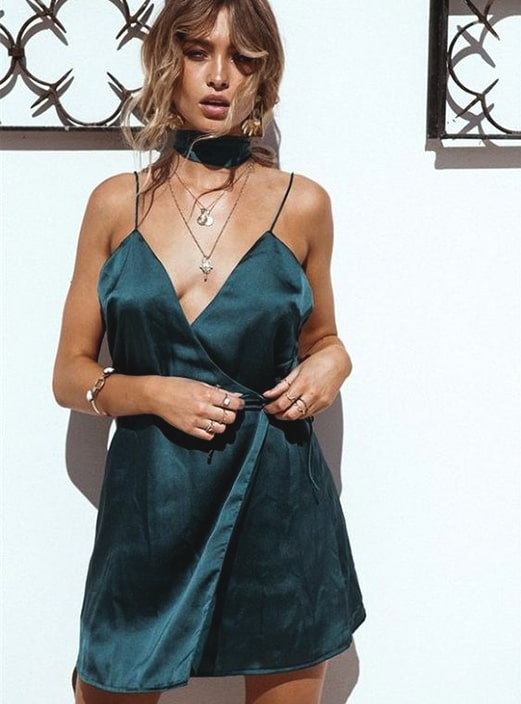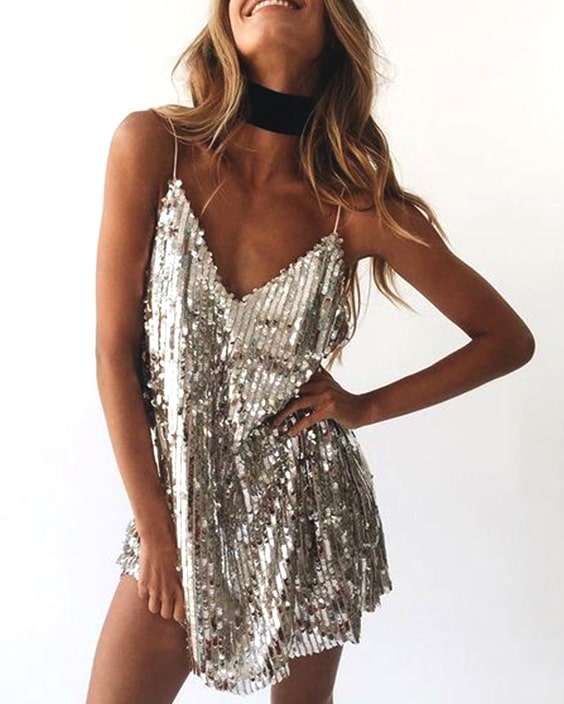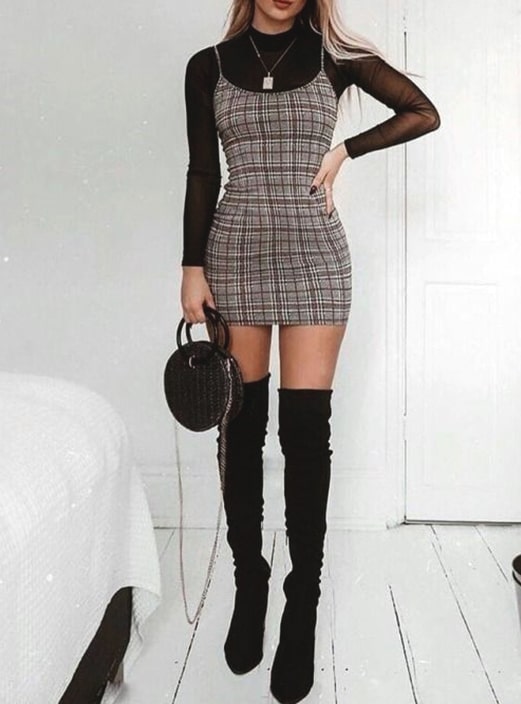 LACE DRESS OUTFIT IDEAS
When we were talking about a New Year's Eve party, we wouldn't have to pass on the lace dress. Lace dress trend is fascinated by everyone, especially when it comes to the night outs. For a more romantic look, lace dress outfit is a great choice for the amazing New Year's Eve night with your loved ones.
❤️HAPPY NEW YEAR❤️