Halloween is the season everyone is looking forward to coming and it's finally here! It's time to reveal your outstanding, hilarious, or the spookiest part of yourselves with your costumes. No matter how many family or friends members you have, there's a costume idea for everyone. The most crucial point in deciding is what kind of costume you and your BFF or partner want first. So, we've gathered around 12 inspiring Halloween costume ideas to hype you guys! Do you want to see more Halloween costume ideas for BFFs? Click right here to see many more. And, if you're a couple looking for more options, you're going to right here to have more Halloween costume ideas.
1#

SQUID GAME
If this list wouldn't start with Netflix's phenomenal series Squid Game, it would be a shame. I'm not exaggerating because Squid Game is at the top of the list of the most-viewed series since it has been released on Netflix. The K-drama series has iconic looks during the show. You can be a contestant or a staffer, or maybe you have come up with another idea?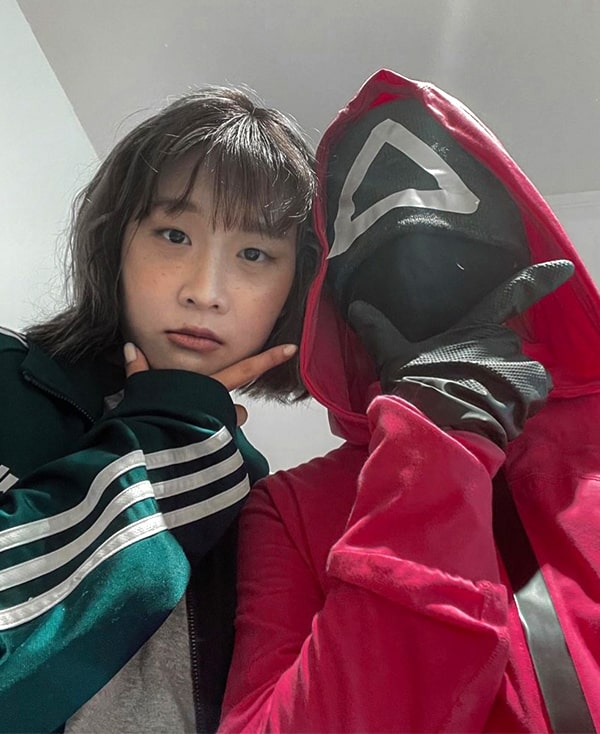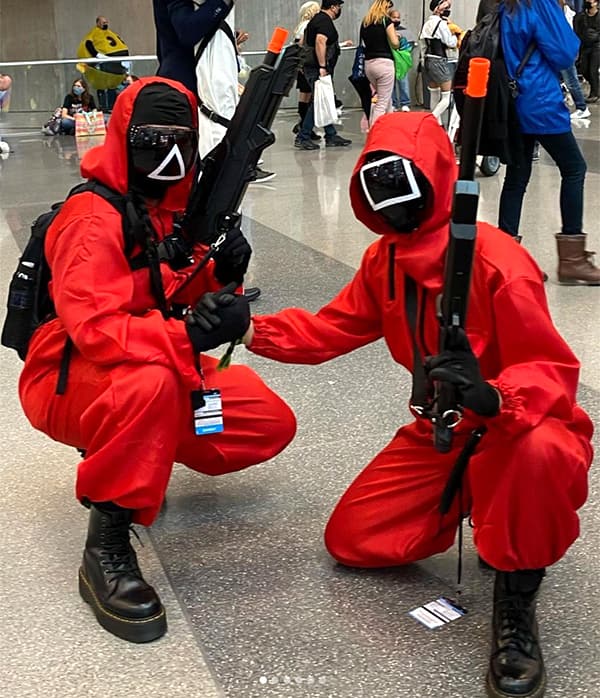 2#

THE ADDAMS FAMILY
It's one of the most iconic Halloween looks that we've ever had. The Addams Family never gets old and whenever I come across it on TV, I cannot skip it. If you don't have a big family or group, don't worry because Joe Jonas and Sophie Turner are marvelous proof of it.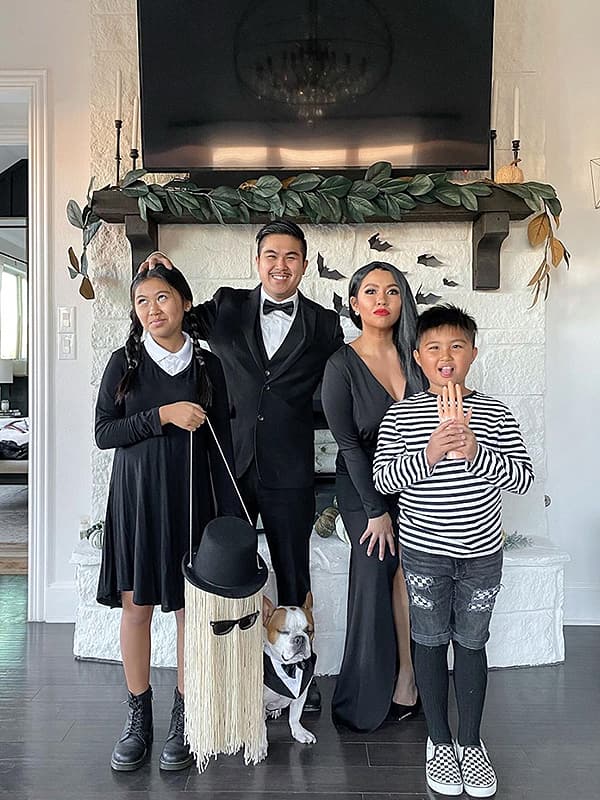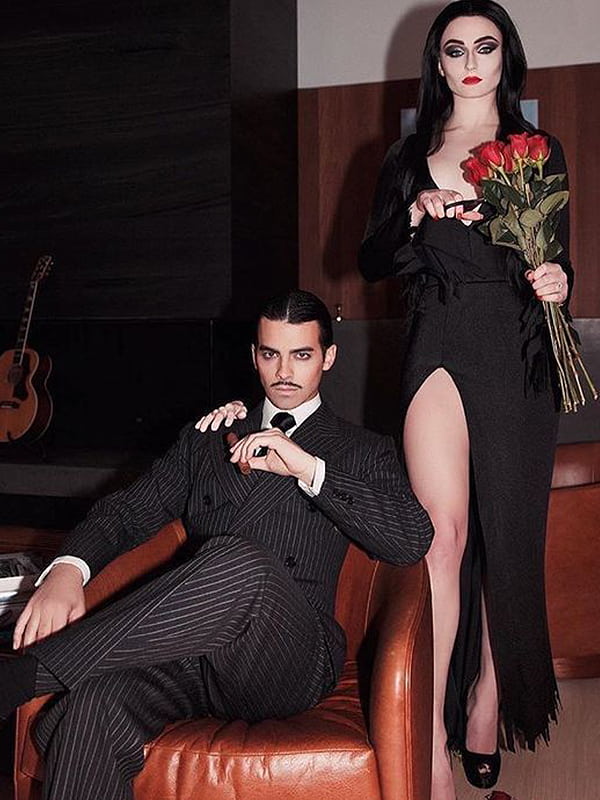 3#

LA CASA DE PAPEL
Another iconic Netflix series of all time, I'm sure we all are impatiently waiting for the next and the last part of La Casa De Papel. It's a stunning Halloween costume idea that you can find easily in the costume and the mask. The money heist look is also a perfect team appearance for Halloween.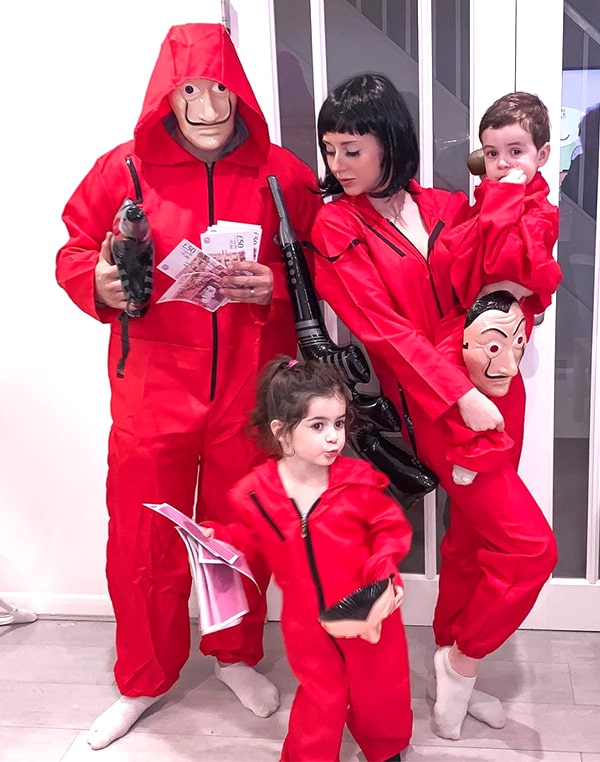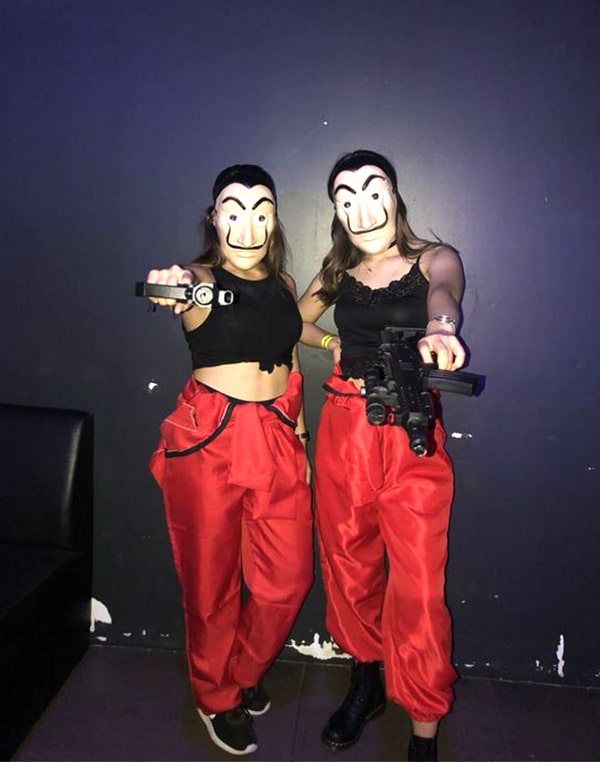 4#

CIRCUS THEME
The best part of the circus theme is that it is a space where you can use your imagination however you want. Whether you're inspired by iconic movies like The Greatest Showman or Dumbo or create your unique circus with your group or partner. Here's your inspiration!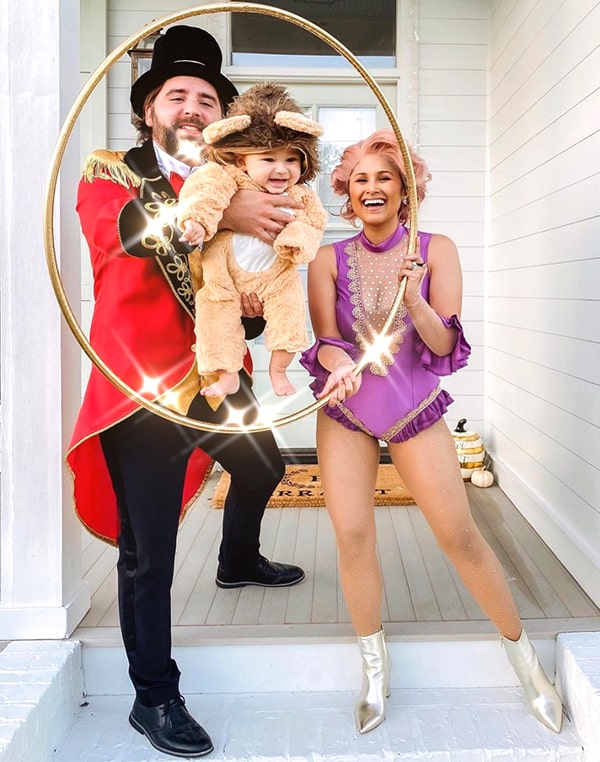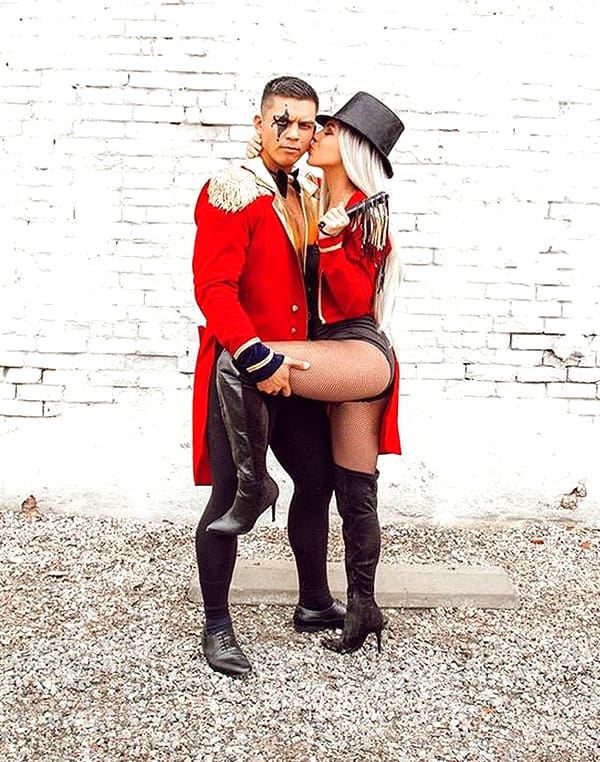 5#

SCOOBY DOO 
Our childhood cartoons bring those memories back with Scooby-Doo on Halloween. Scooby-Doo costumes are excellent choices for families and friends, especially those who have a little pet friend in their groups. It's a really hilarious and adorable thing when your pet joins your Halloween event with its costume. But if you don't have a pet, you can be creative and change yourself into Scooby-Doo with a one-piece costume!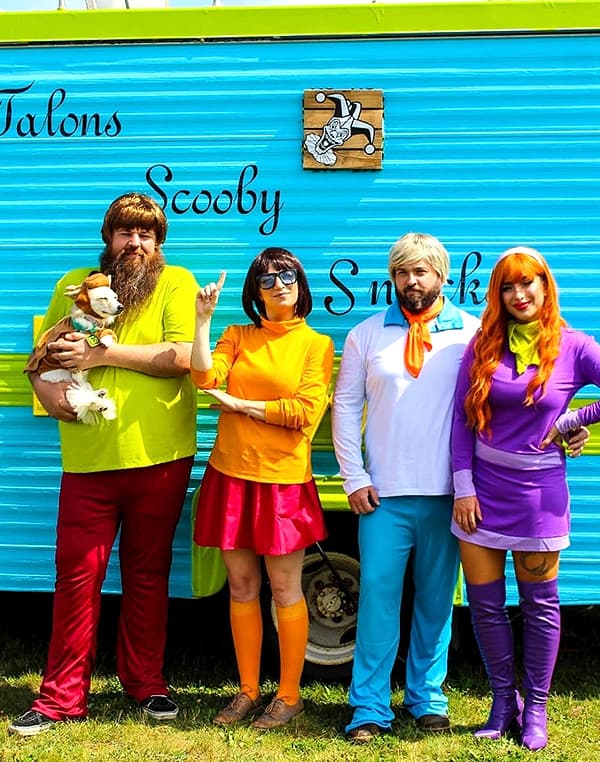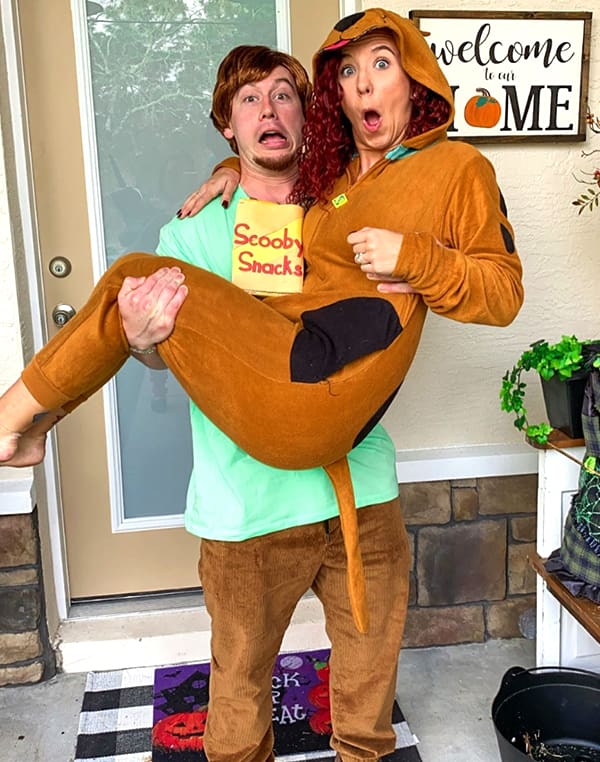 6#

FUNNY HALLOWEEN COSTUME IDEAS
Who said that Halloween has always to be the spookiest or the sexiest costumes night? I think it should be a night where everyone has the most fun and laughs. So, get inspired and get ready with these hilarious Halloween costume ideas that are chosen for you.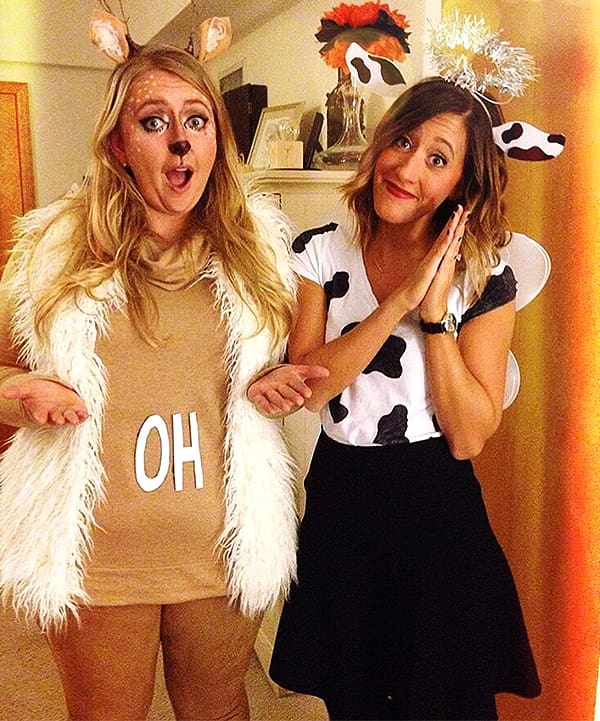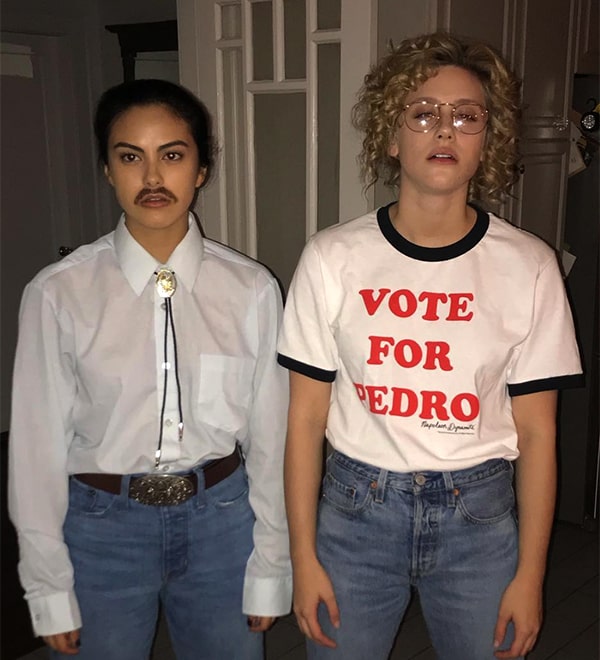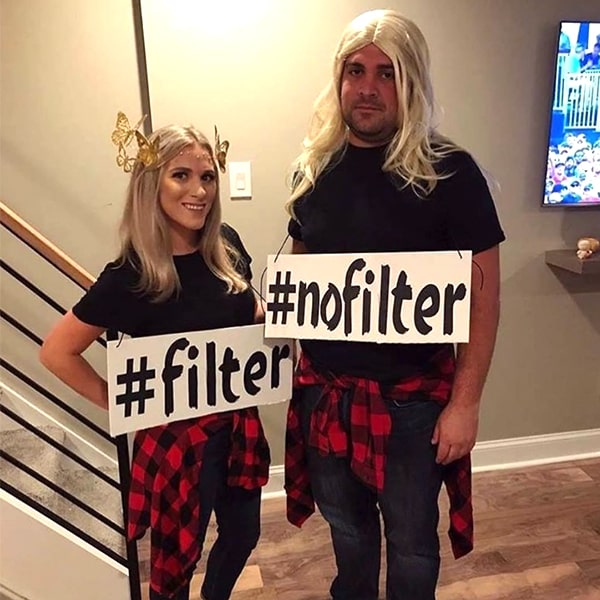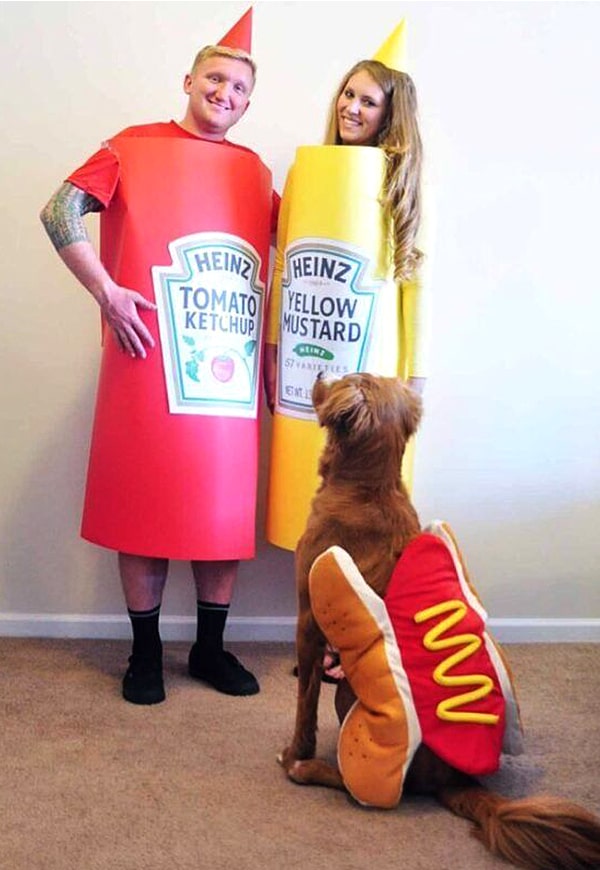 7#

PETER PAN 
What about going to Neverland this Halloween? Peter Pan and his friends are delightful choices for friends and families on Halloween. If there's a baby in your squad, it will be extra adorable by using your imagination!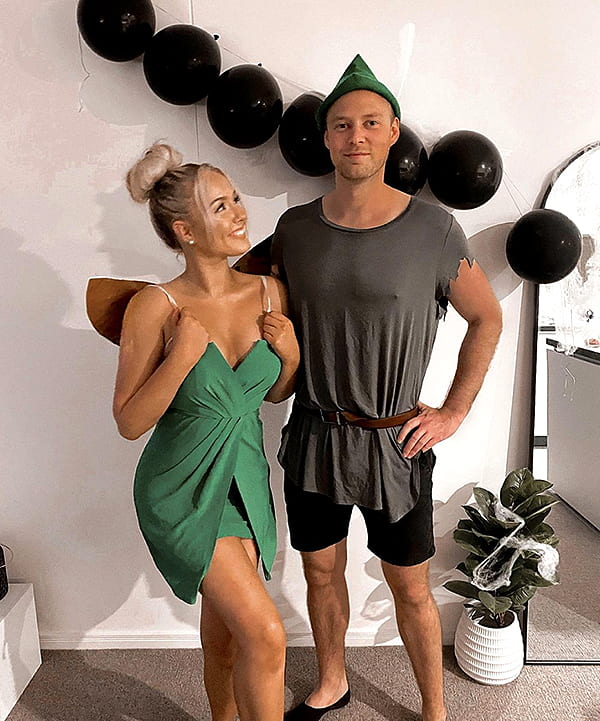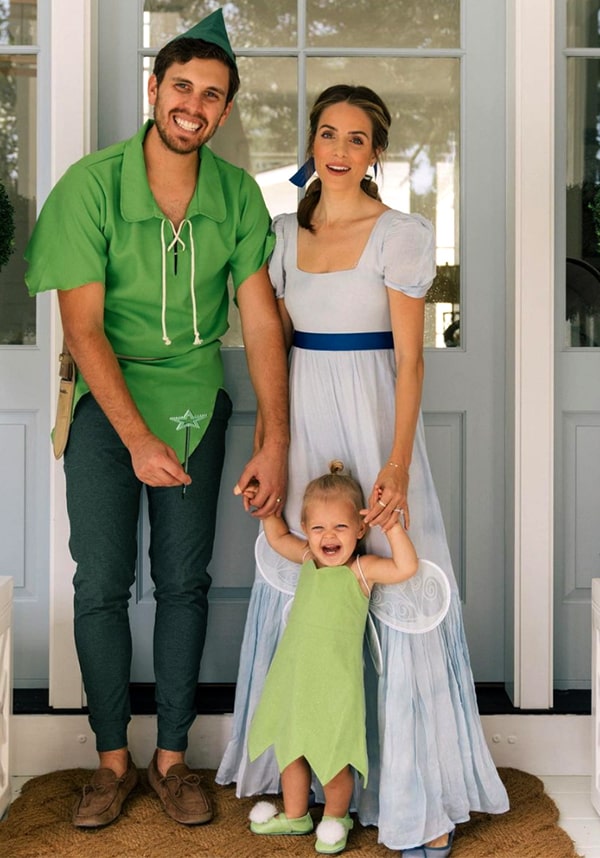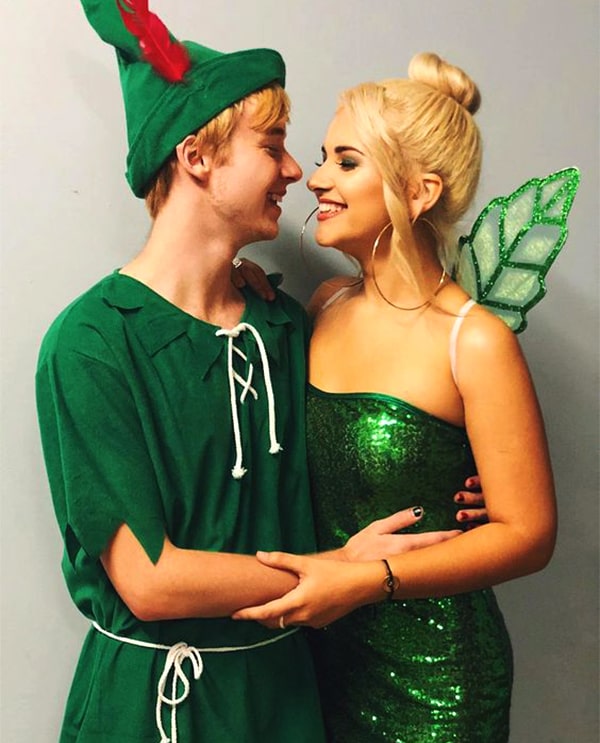 #8

DISNEY MOVIES
Gather all the Disney movie fans, it's your time! There are plenty of costume ideas from Disney movies and also Disney Channel TV shows. It's one of the best costume choices for families, especially those who have kids. Here are marvelous Disney Halloween costume ideas from Toy Story to Lilo & Stitch that you get inspired by.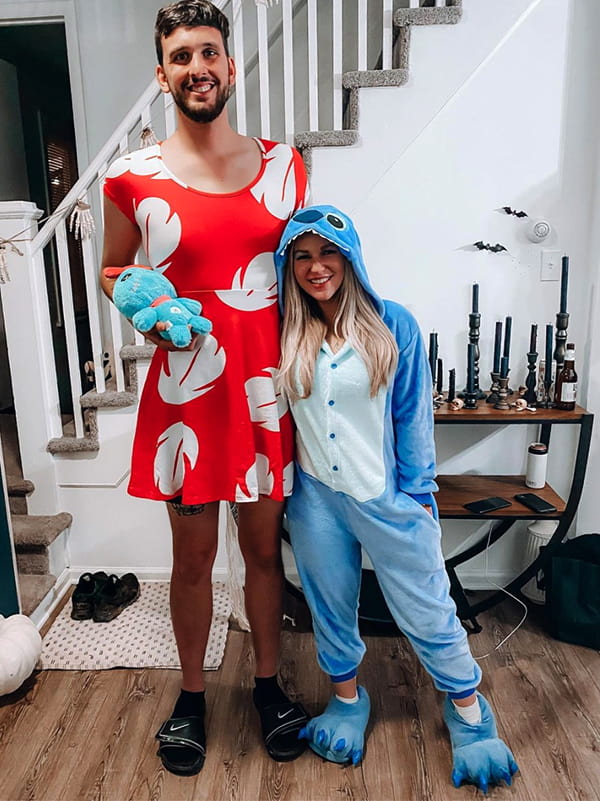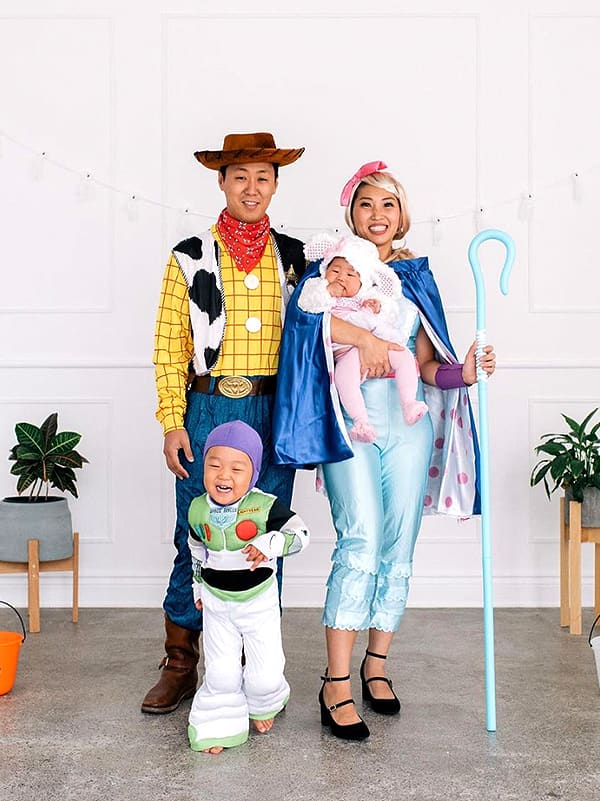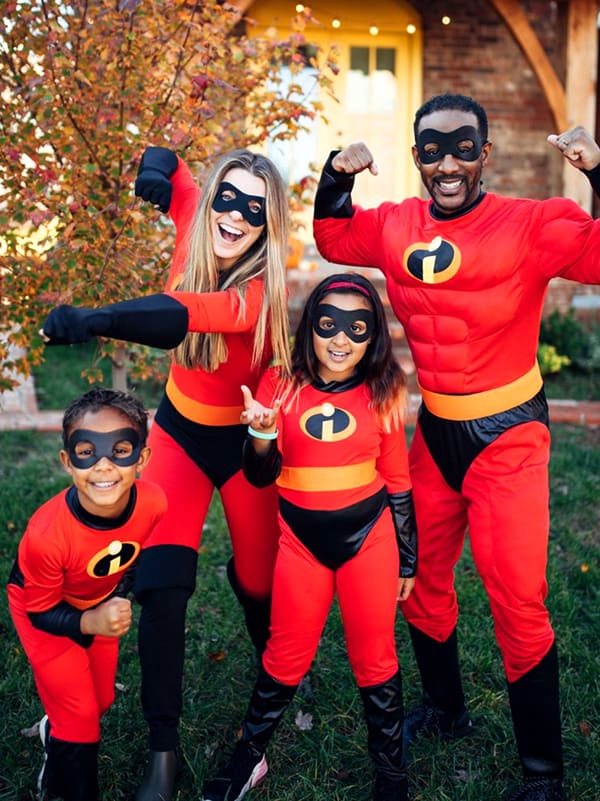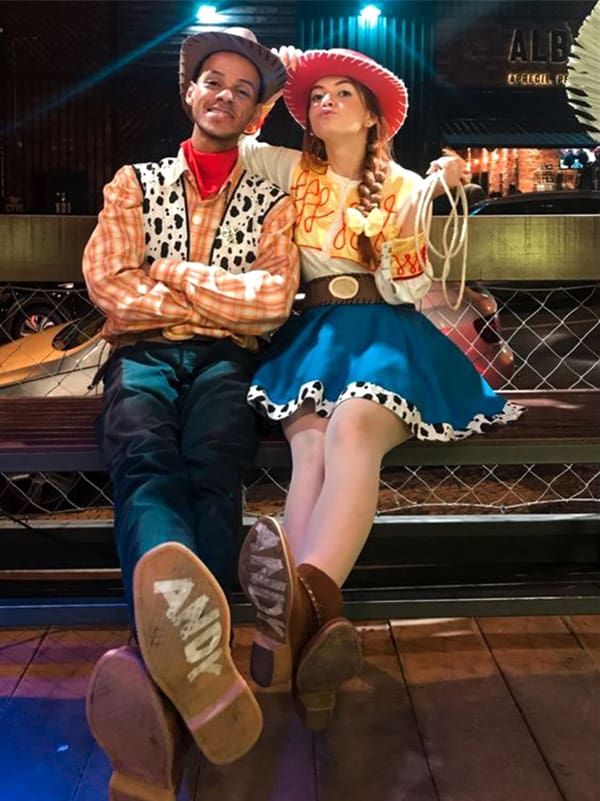 #9

'00s & '90s STYLES
Going back in time is the dream of many, so let's make it happen this Halloween. From the '90s to the '00s, there're dozens of inspirational ideas that includes movies, actors, singers, and memorable times.  These nostalgic costumes make you say, "OMG, time flies fast!".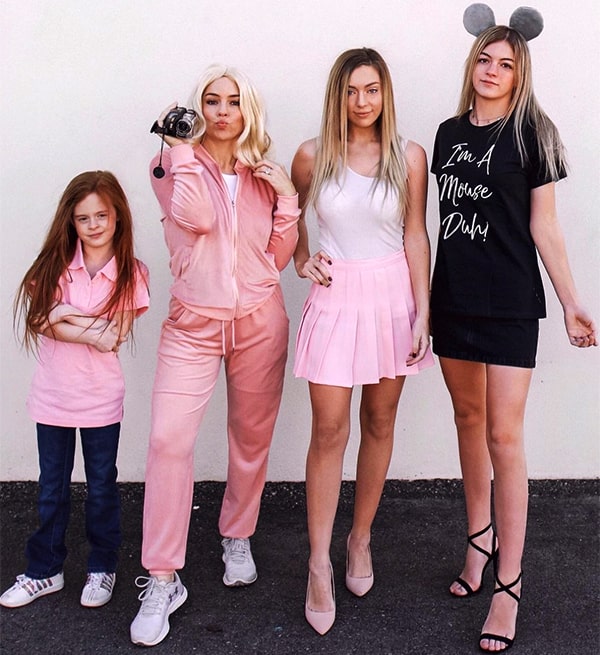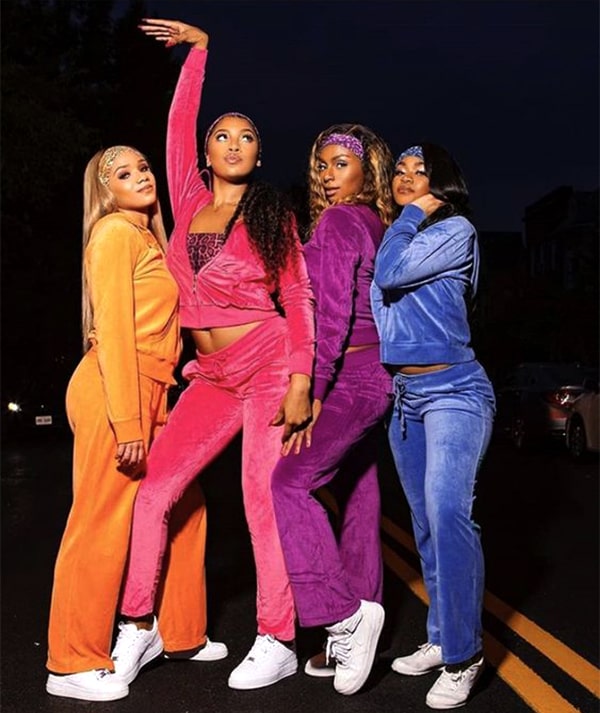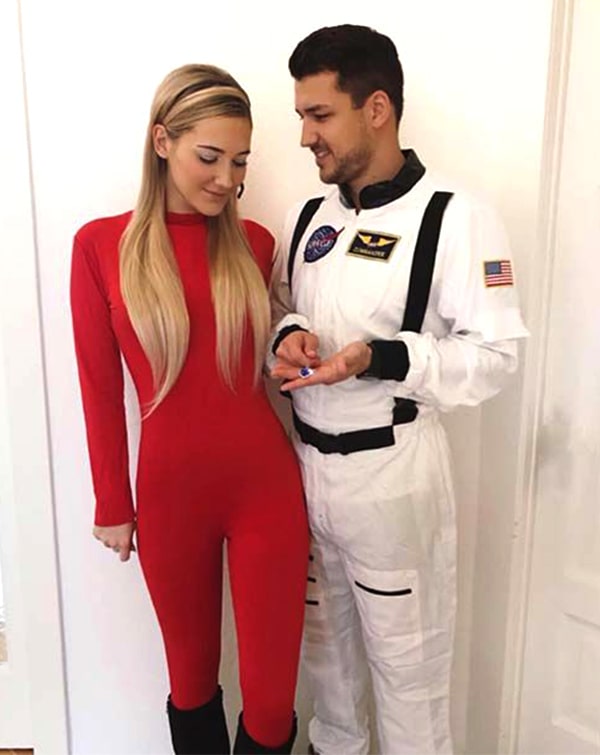 #10

SPOOKY COSTUME IDEAS
The classics are never getting old, so spooky Halloween should be celebrated as spooky as it is. I guess some of you agree on this concept of thinking. Therefore, take a look at these frightening but elegant Halloween costume ideas with your family and friends.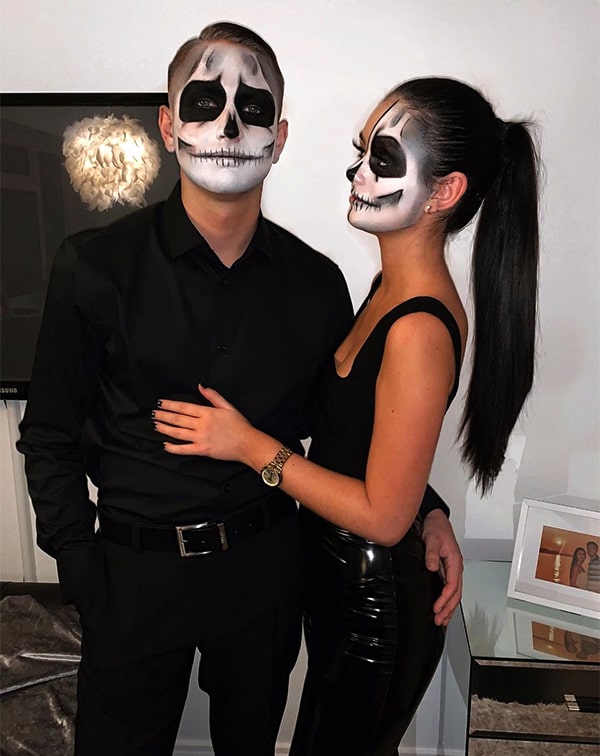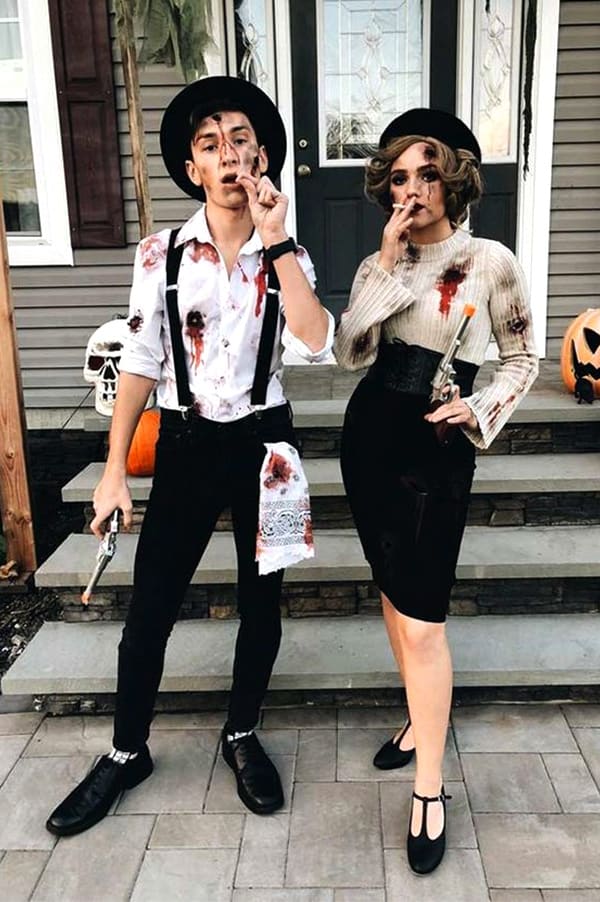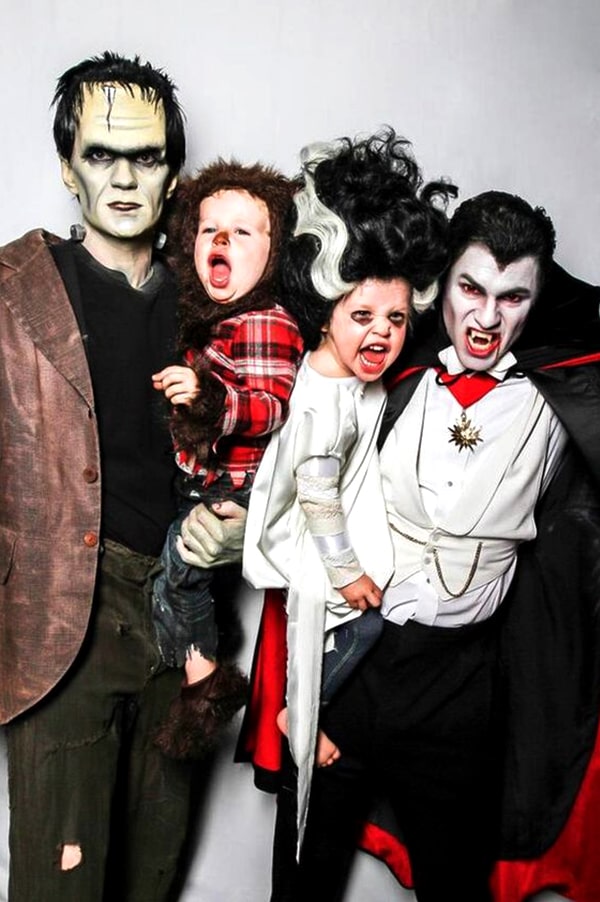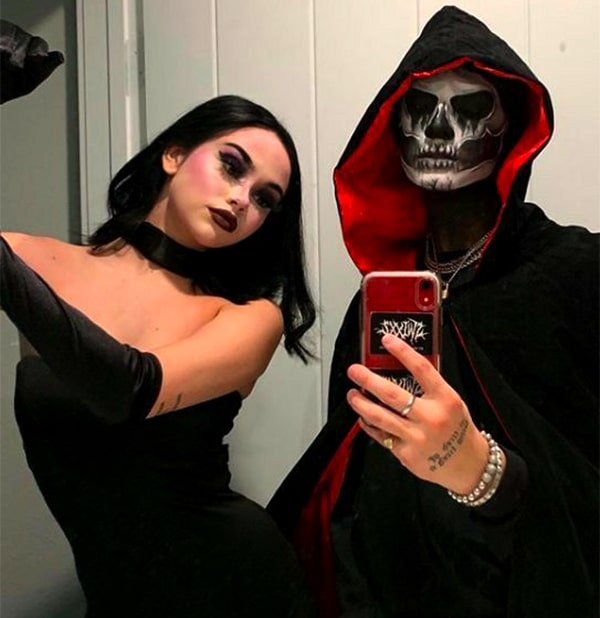 #11

MOVIE HALLOWEEN COSTUME IDEAS
There's no need to look further than iconic movies for oncoming Halloween. The movie scale has a wide range of inspiration for friends and couples. Additionally, the movies appeal to everyone from the oldest to the youngest in your group. Just choose your favorite movie and dress-up for the next Halloween.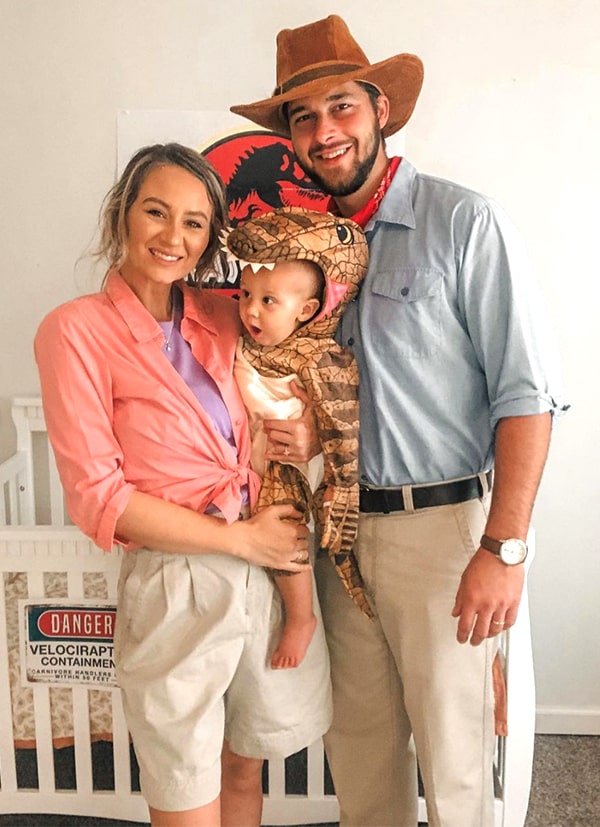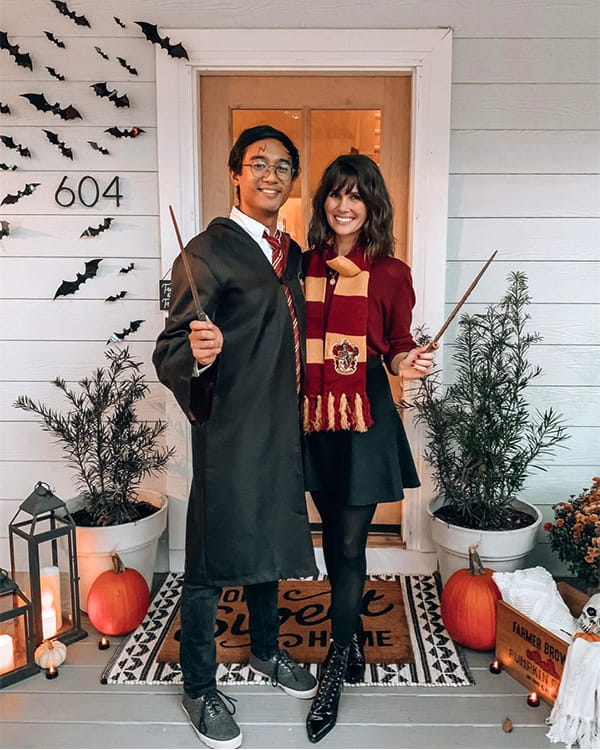 #12

CUTE HALLOWEEN COSTUME IDEAS
You will love these ideas to get rid of spooky, sexy, and popular costume ideas and become the cutest Halloween. Let the cuteness of these costumes embrace you and your friend or your family, also our pets are our best friends forever, am I right?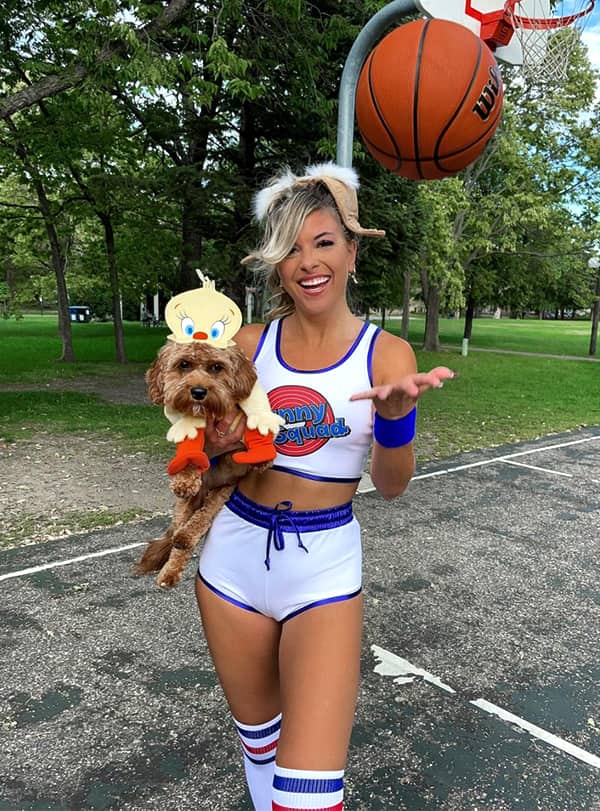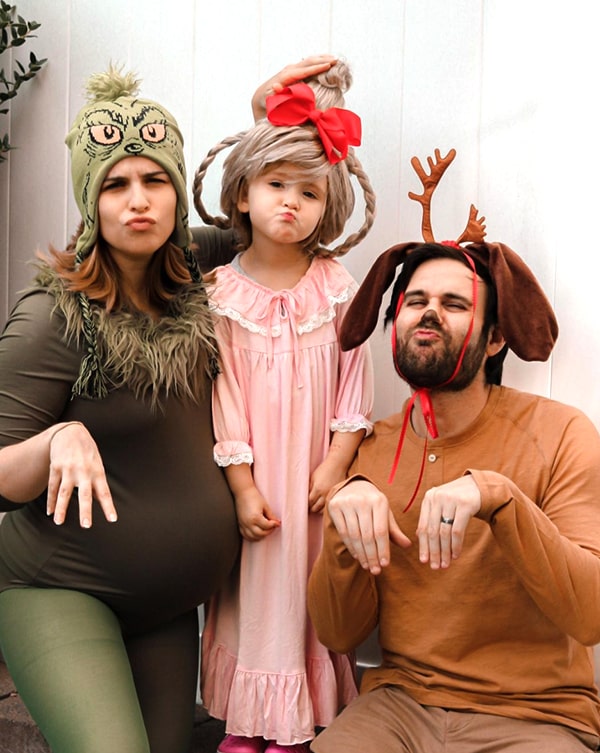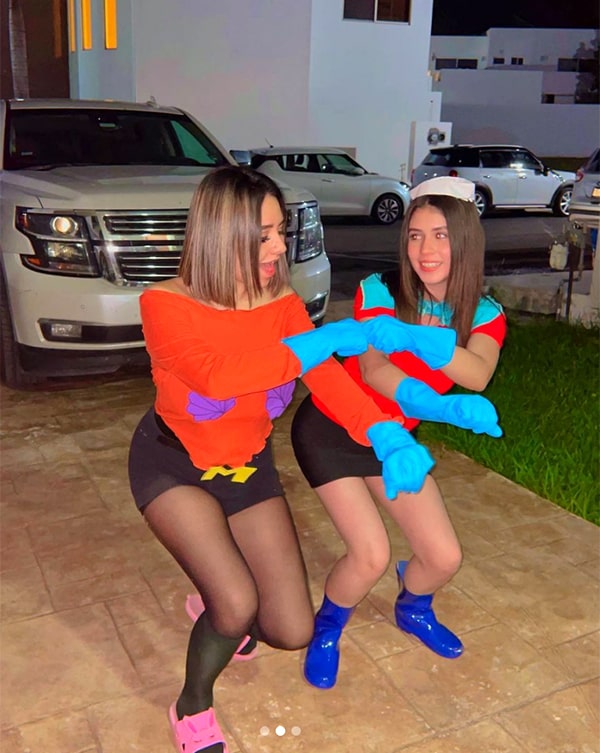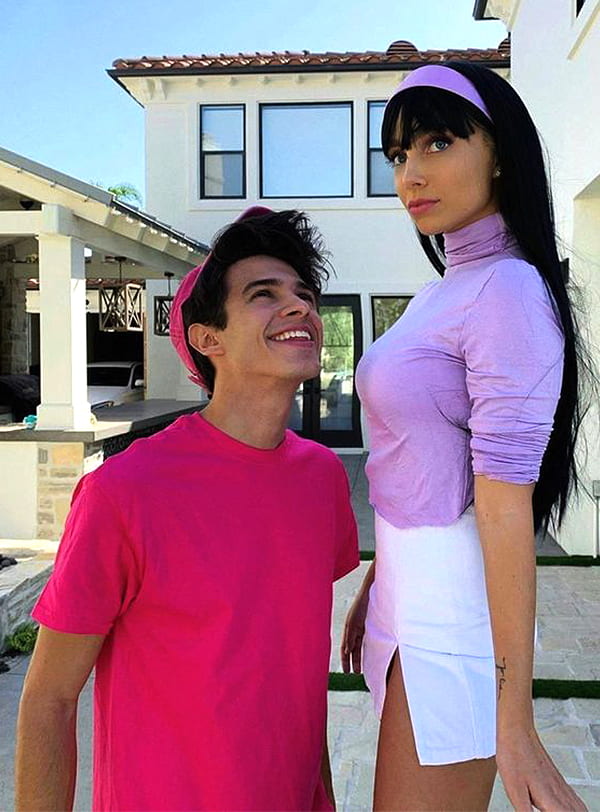 🎃HAPPY HALLOWEEN! 👻