Since 2020 was a tough year, we've all been looking forward to Christmas and the New Year these days. Welcoming a beautiful year with a beautiful Christmas tree will keep the Christmas spirit alive in our home. There's no denying that decorating a Christmas tree is the essential decor to set a festive Christmas vibe. Choosing a holiday color theme, DIY a Christmas wreath, and many DIY Christmas crafts ideas are so exciting to try this year. From the most elegant tree decorations to the most neutral ones, every popular tree decoration trend is gathered in this festive article. Keep scrolling to get inspired by these fantastic Christmas tree decoration ideas!
Rose Gold Christmas Tree
If you are a fan of the color pink, you're going to love the rose gold Christmas tree decoration which is a sophisticated and modern way to celebrate the holiday. It's flashy, chic, feminine, and probably the cutest Christmas tree around. It can be tried a monochrome rose gold or embodies every shade of pink like blush, pale pink, and vibrant pink.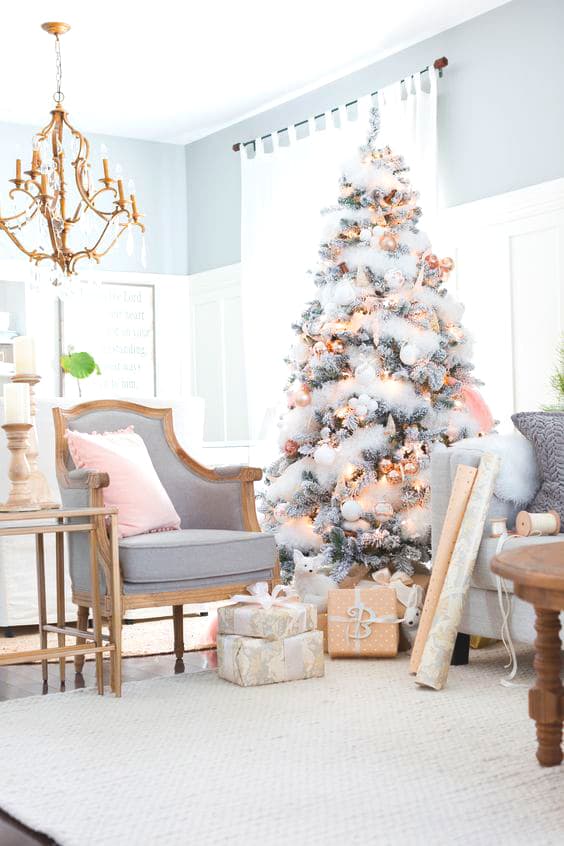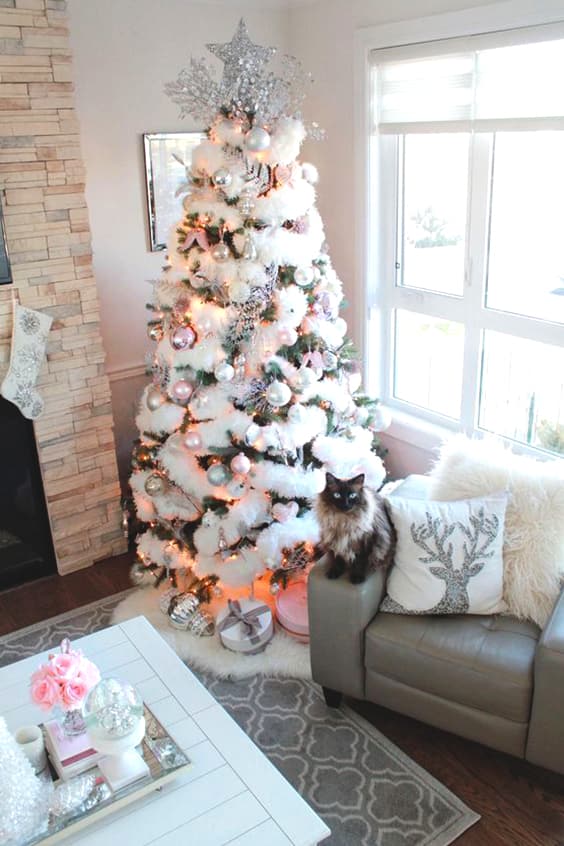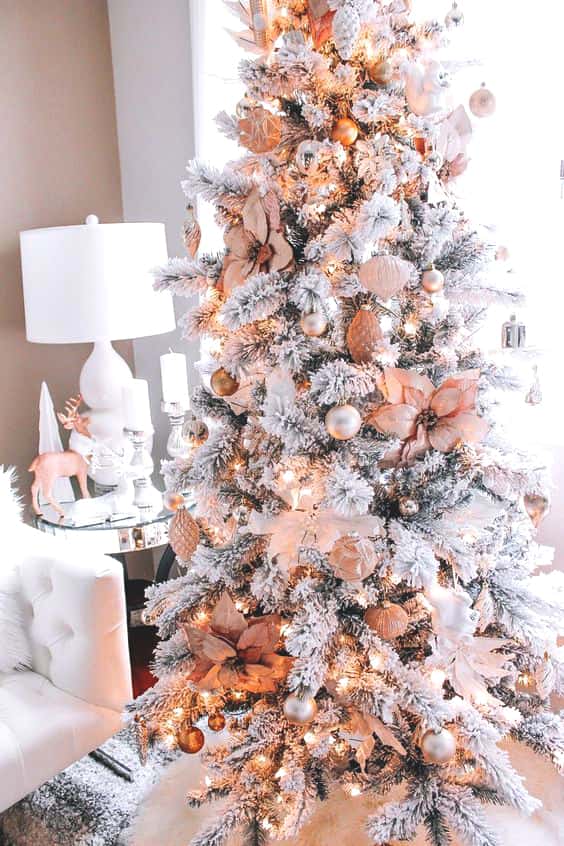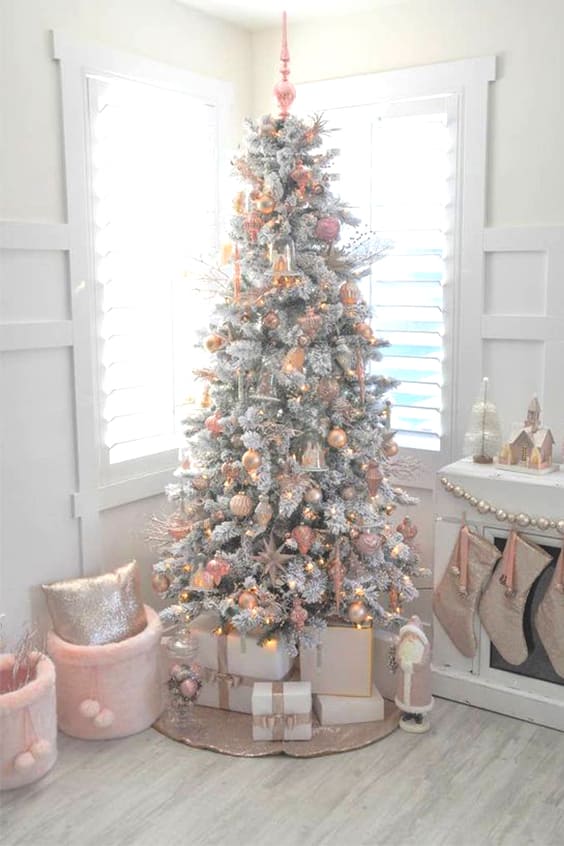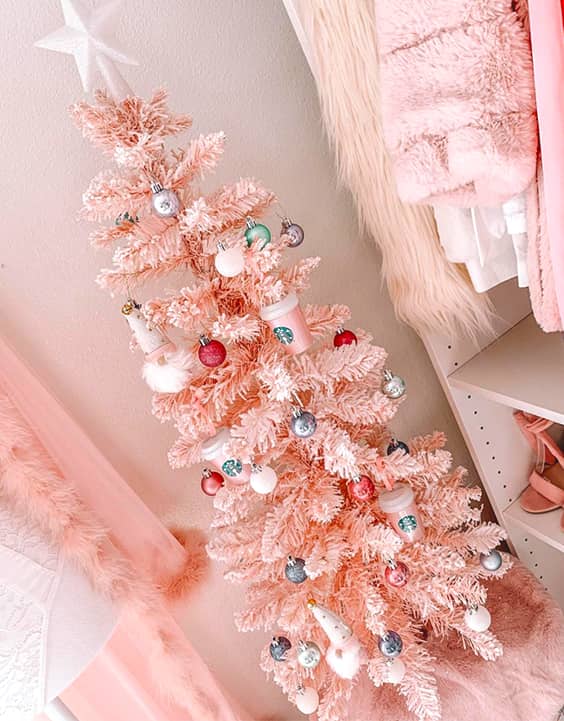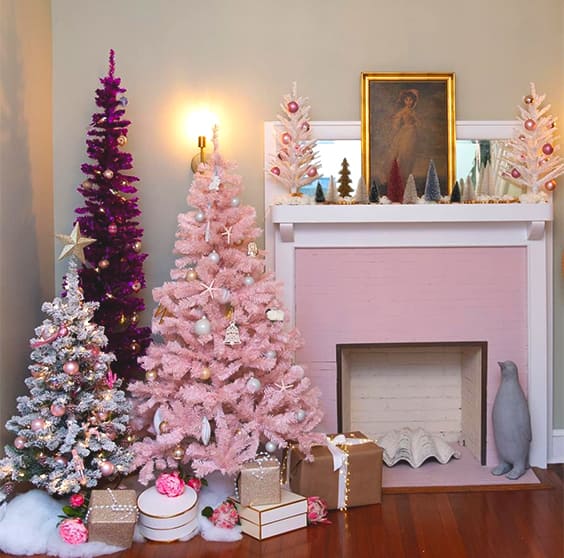 Plaid Christmas Tree
It's one of the most preferred Christmas tree decoration that everyone should try at least one holiday! You can change the color of plaids such as red and white or green and blue to match with your living room. It's also just so easy to find various colored plaid ribbons which are extremely fashionable to look at it.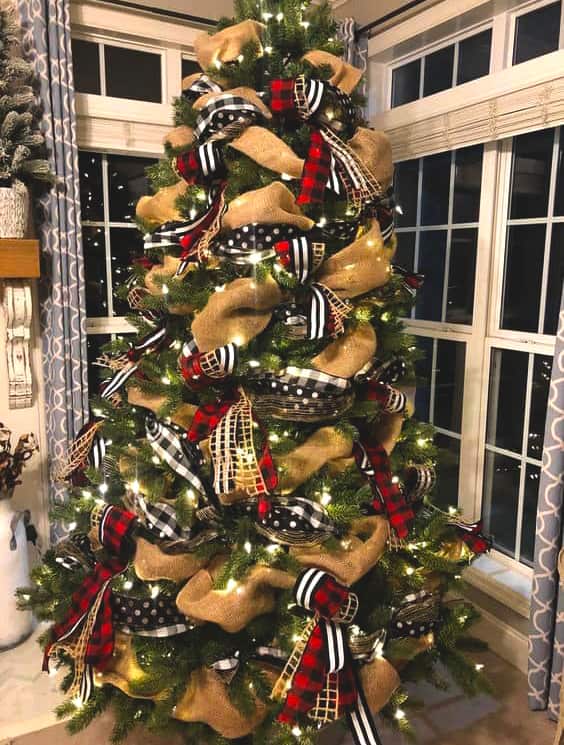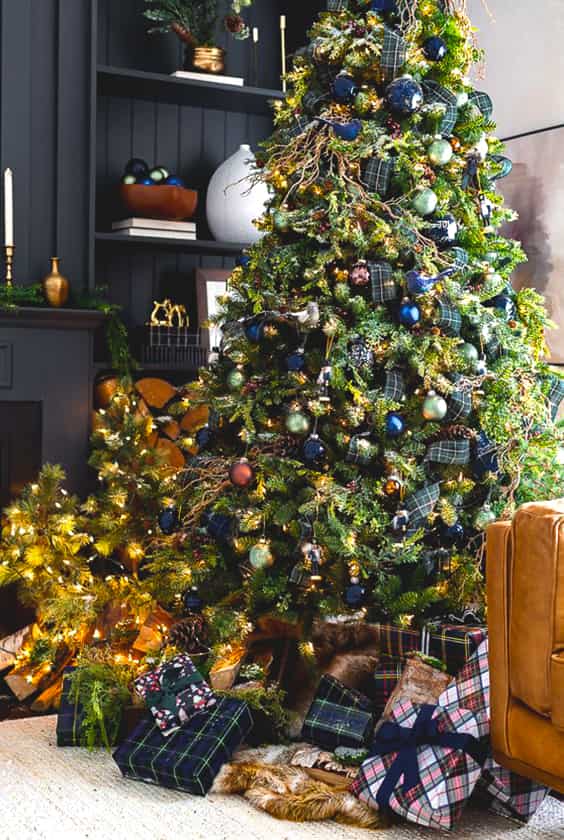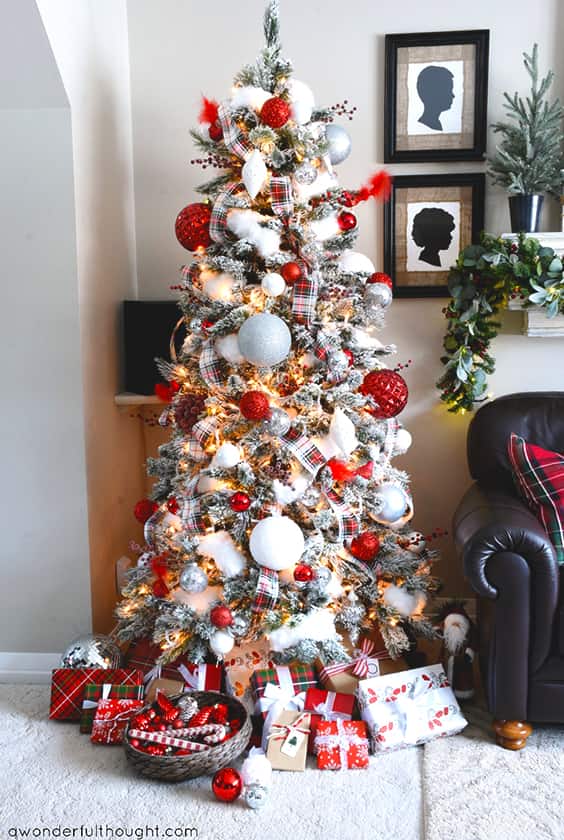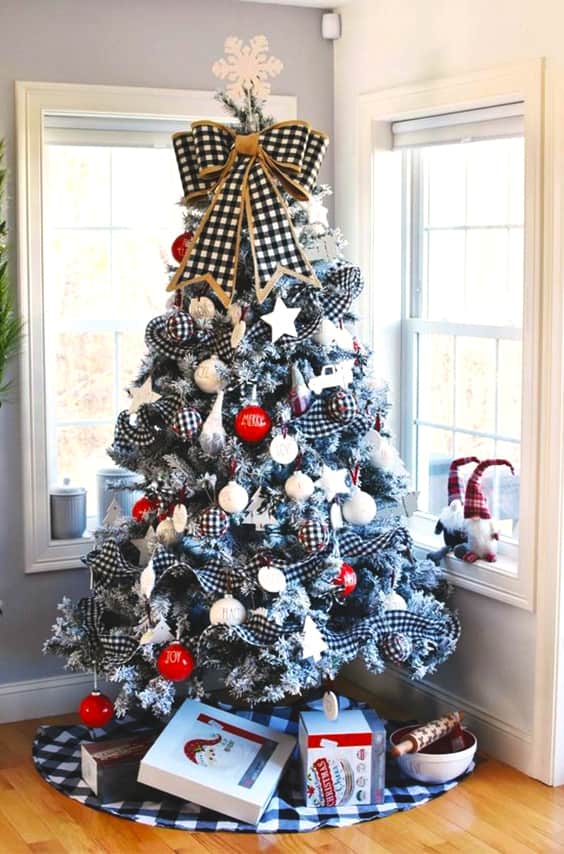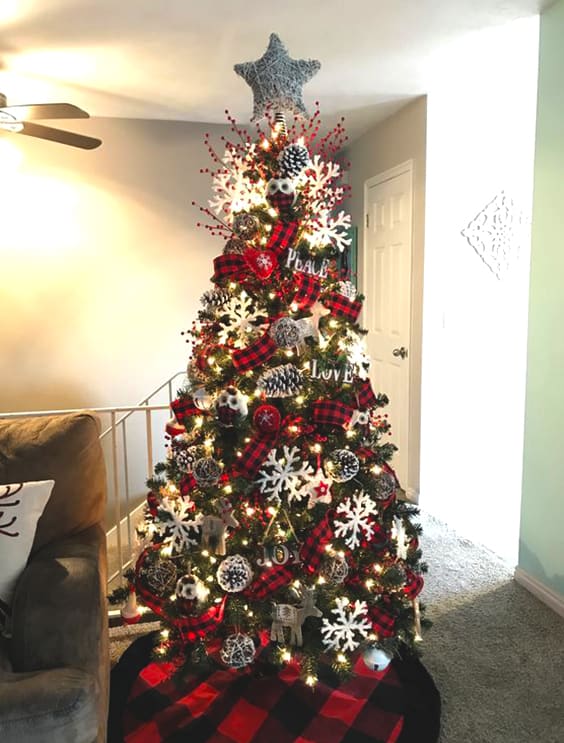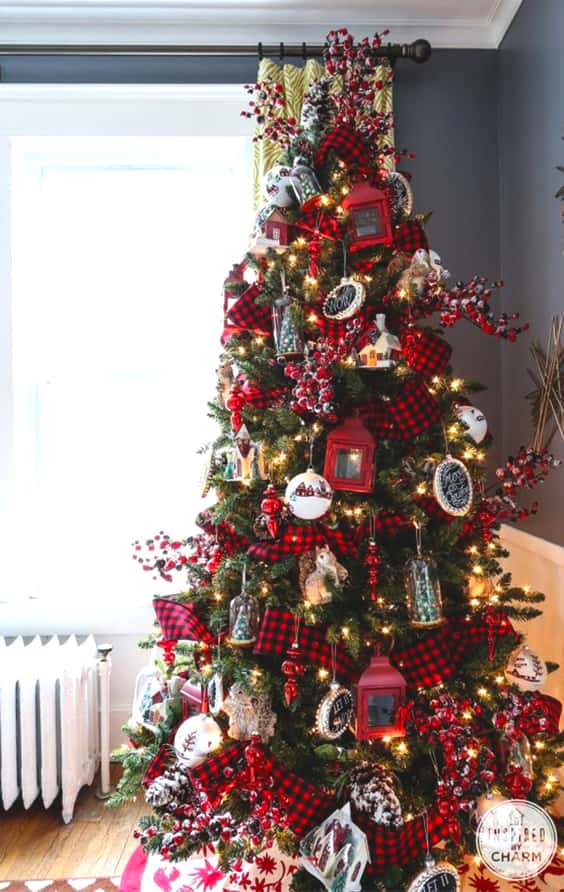 Rustic Modern Christmas Tree
Can't decide where to begin the rustic modern Christmas tree decoration, but that's sure it'S full of festive and cozy vibes. There're so many ways to create yourself a farmhouse aesthetic by using citrus garlands, rattan details, or wood ornaments.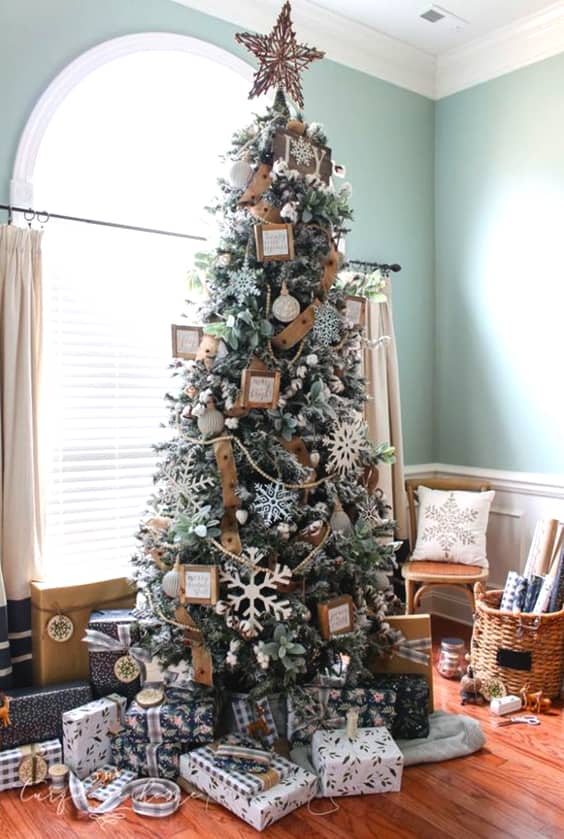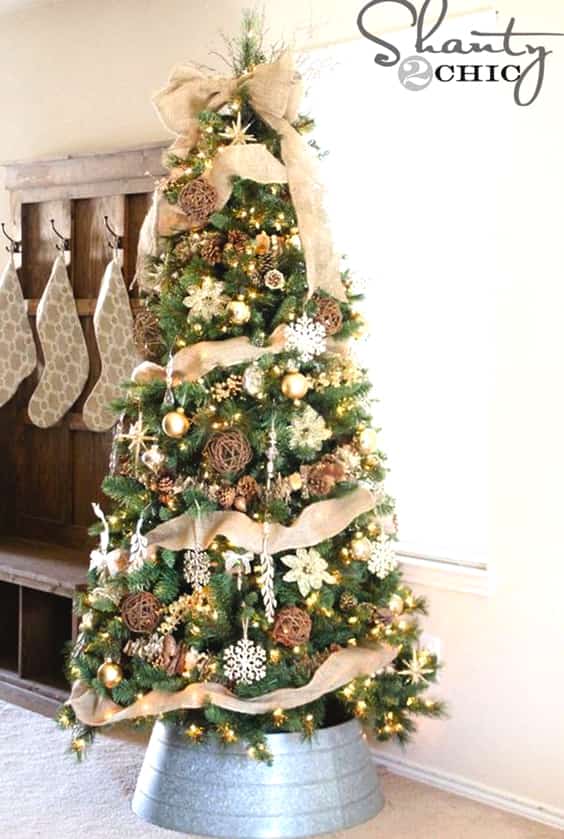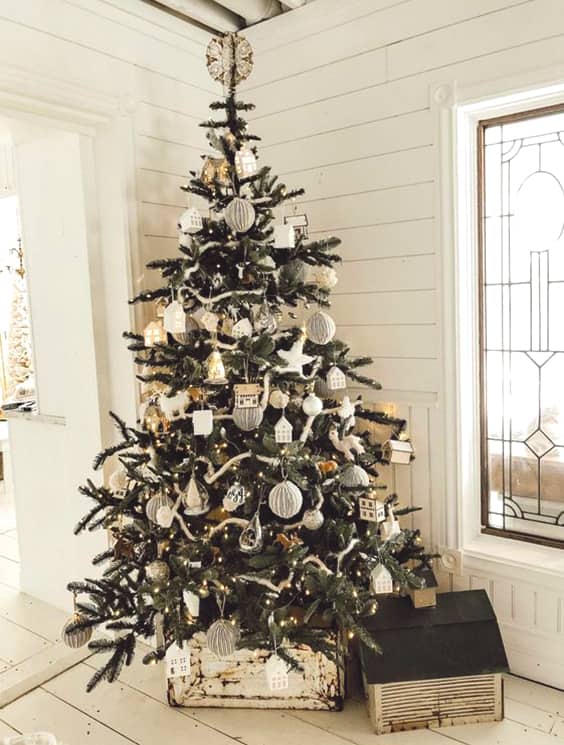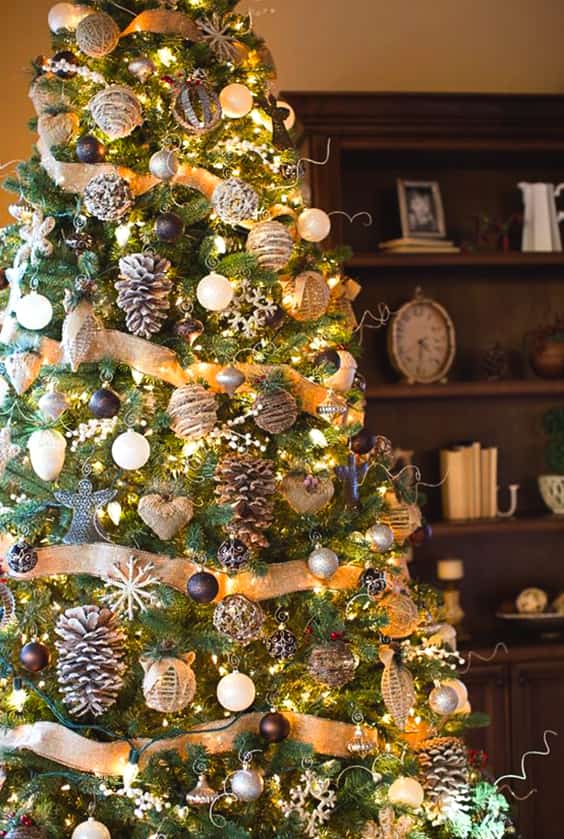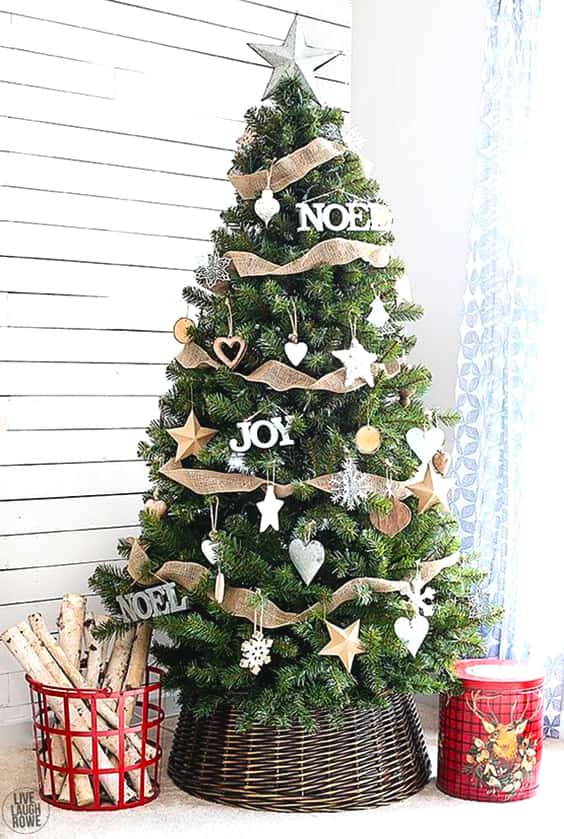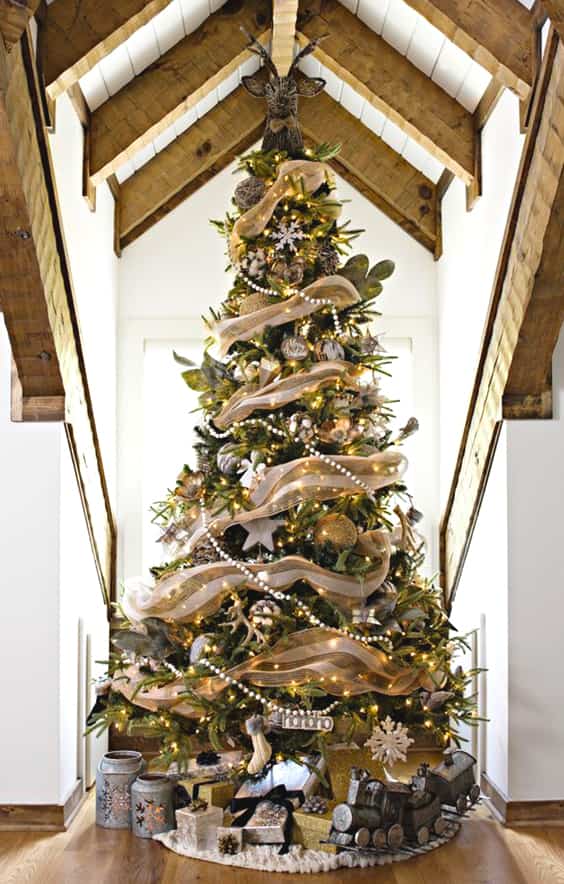 Neutral Christmas Tree
If you love the beige aesthetic, minimal interior, and calm environment, these neutral Christmas tree ideas should be your next holiday decor. Go with natural details such as pine cones, pale-colored adornments, plus the significant part is leaving the tree almost naked like it's in its natural habitat.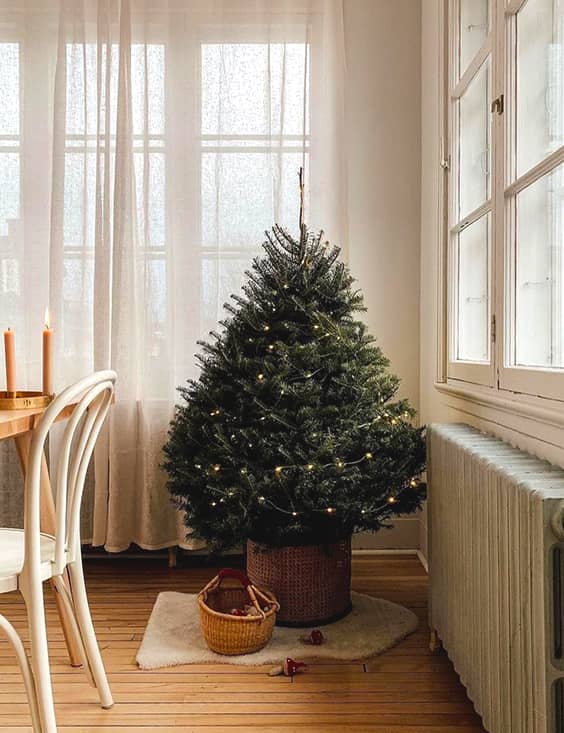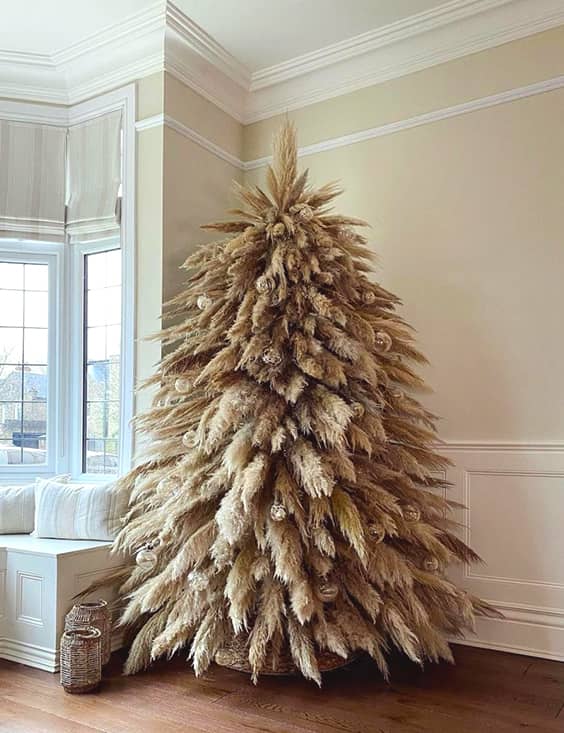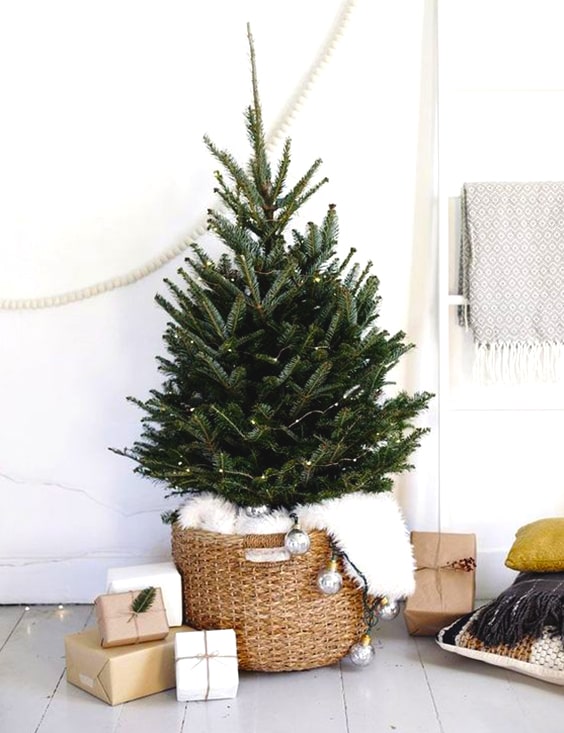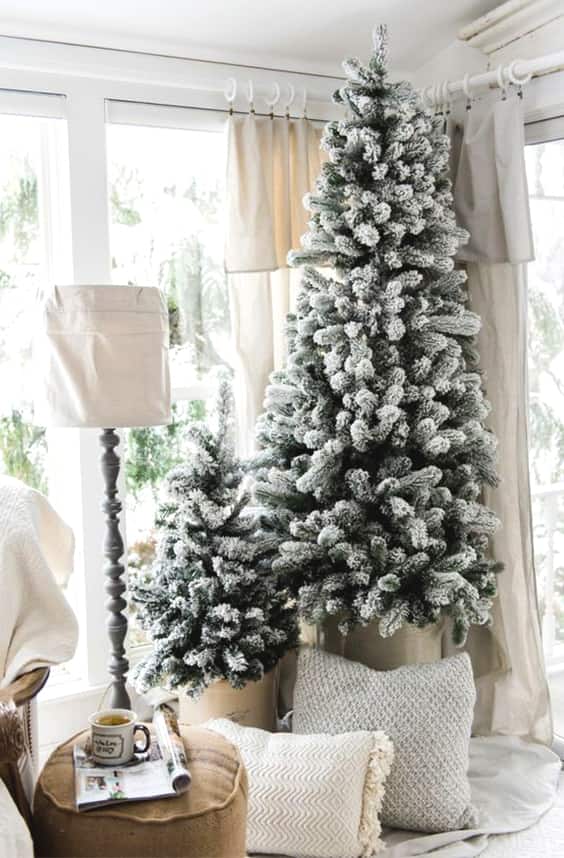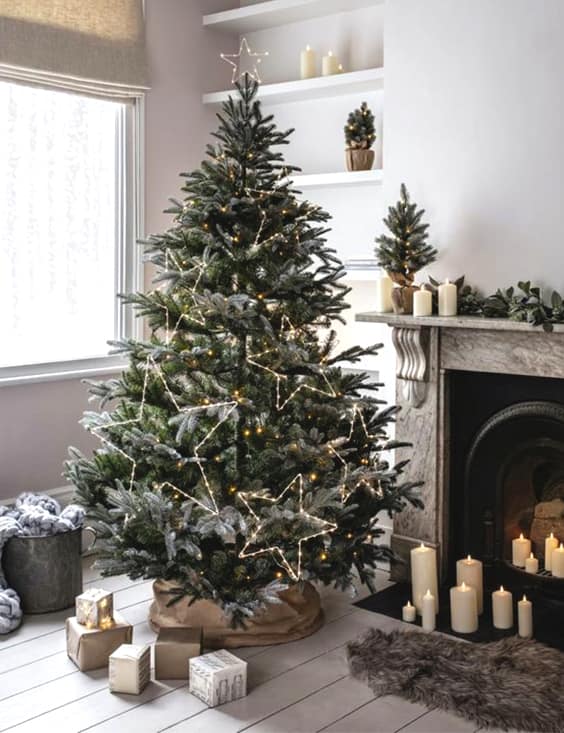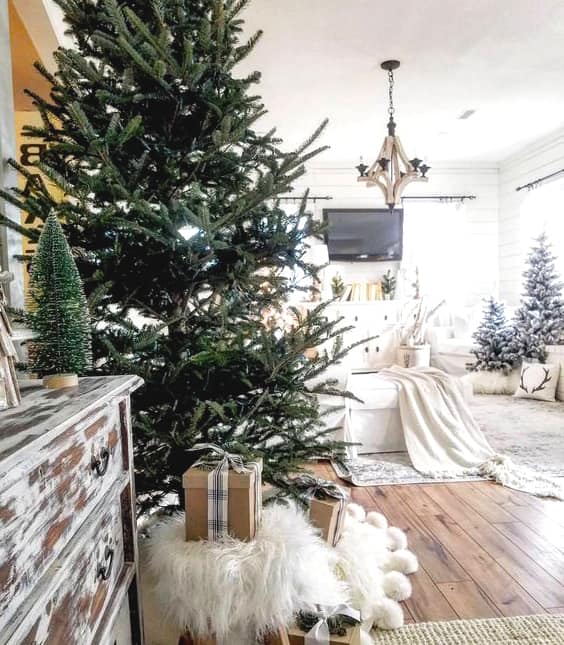 Snowy White Christmas Tree
There's no other decoration idea that can represent winter wonderland than a snowy white Christmas tree. Whether your choice will be decorating your evergreen tree with white ornaments or choosing a white pine tree from top to bottom, it will bring so much joy to your good-times this Christmas.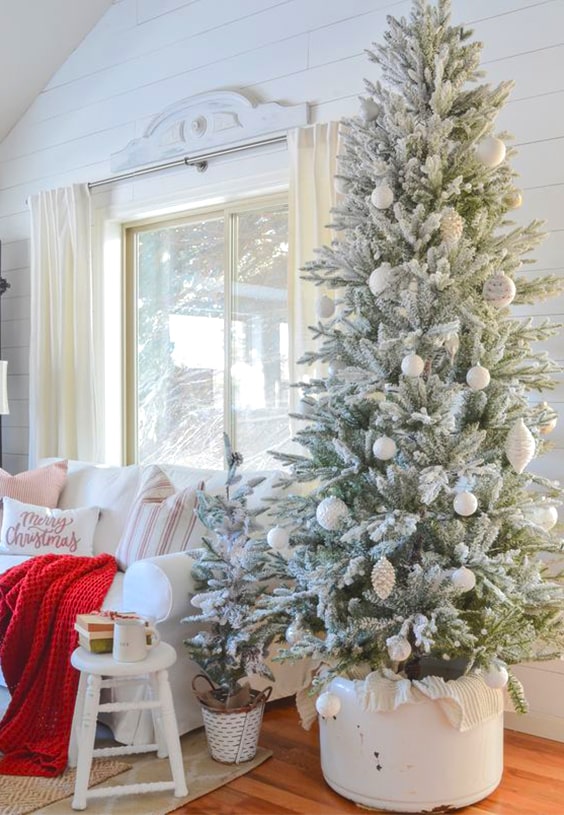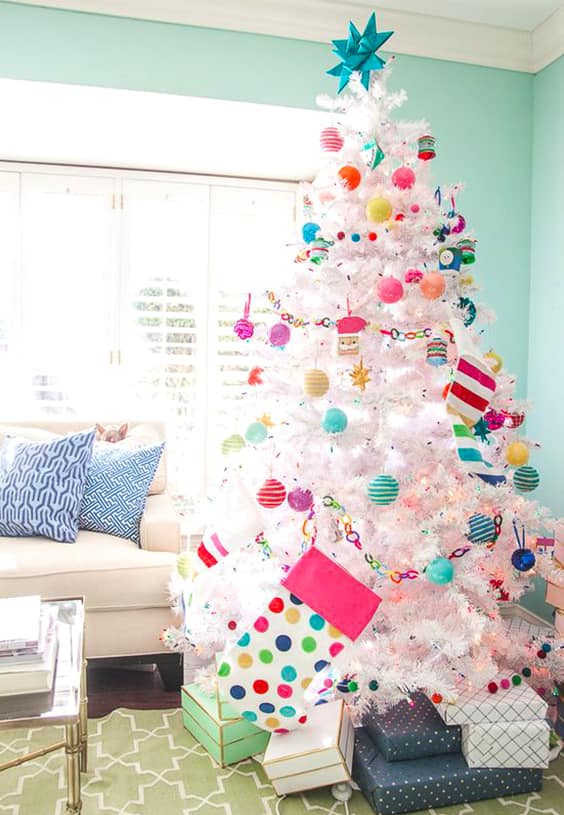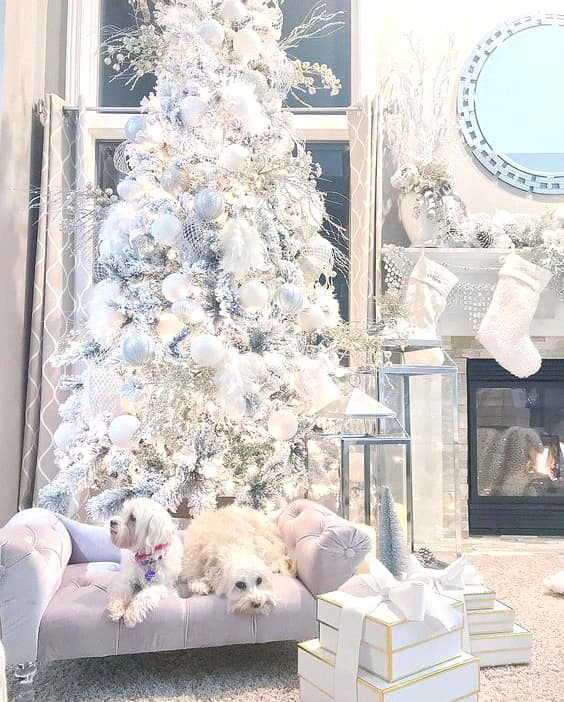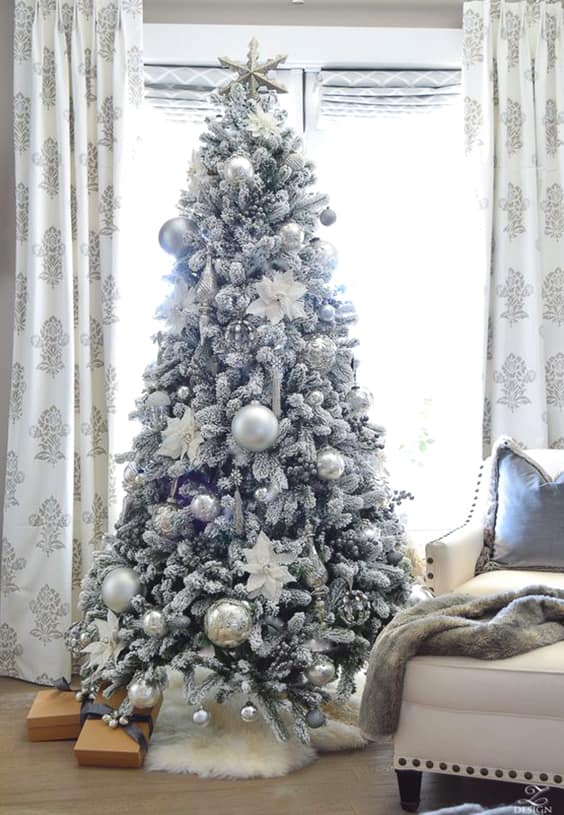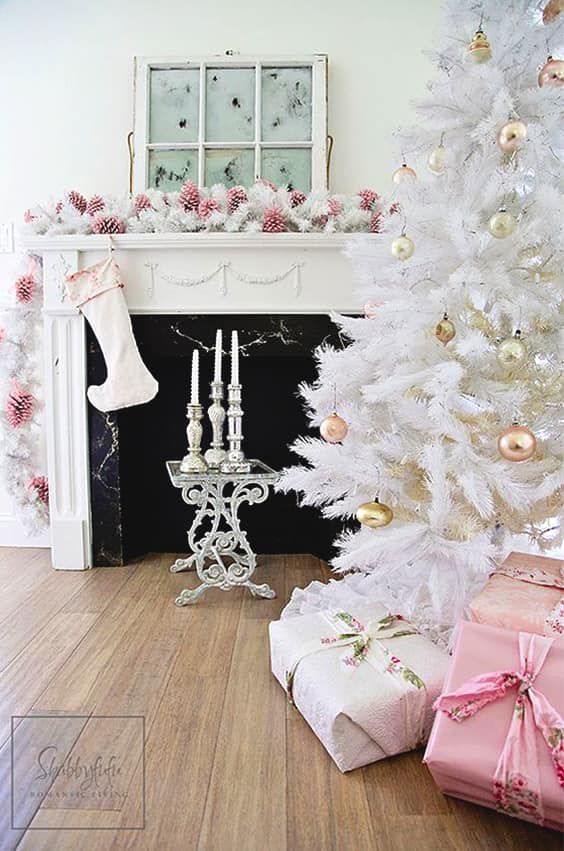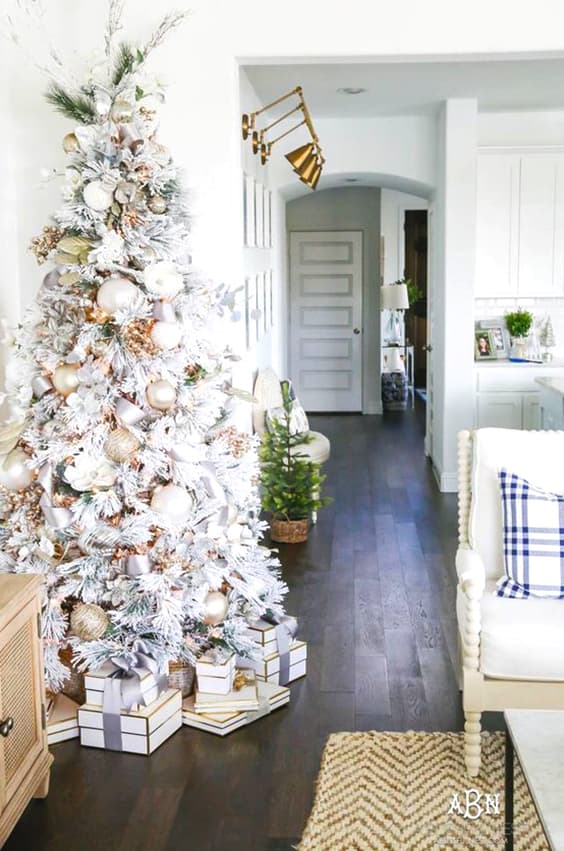 Gold Christmas Tree
One of the most popular Christmas theme colors is here and it's ready to take over Christmas. Nowadays, everything can be matched with gold and your Christmas tree is also included in this list. There are several great ideas on Pinterest to get your dream Christmas tree right now.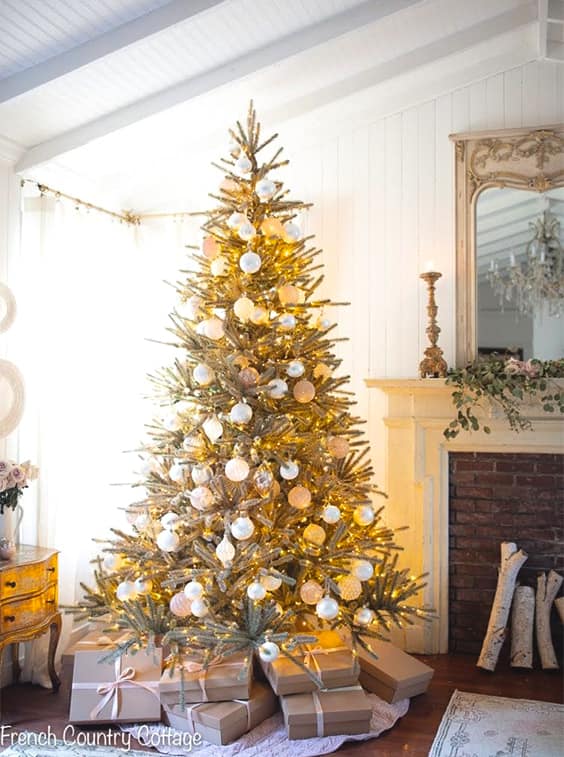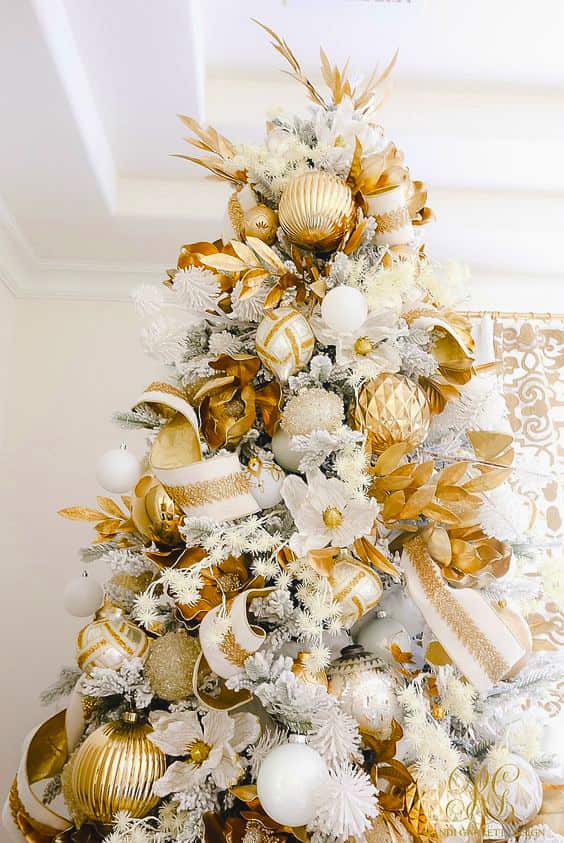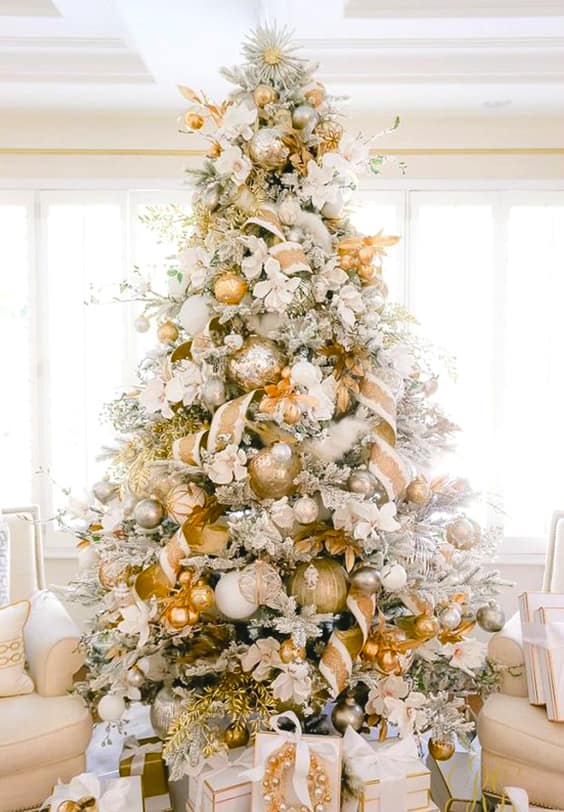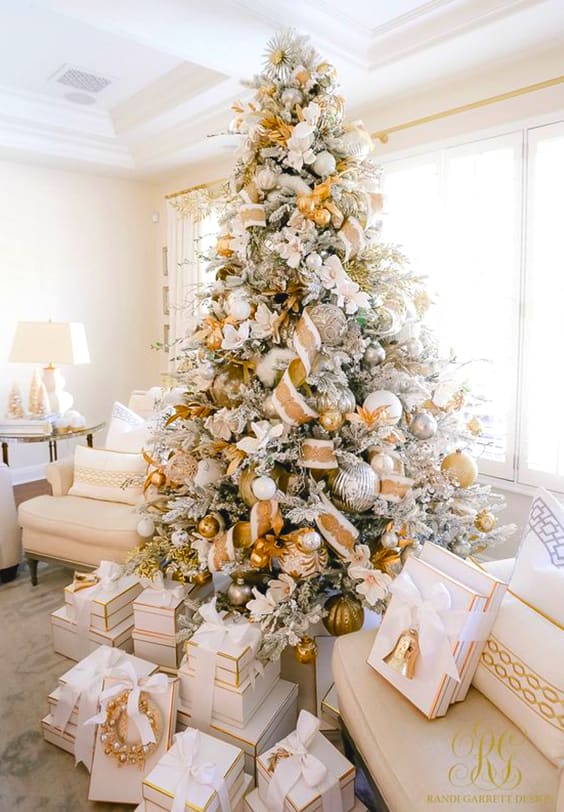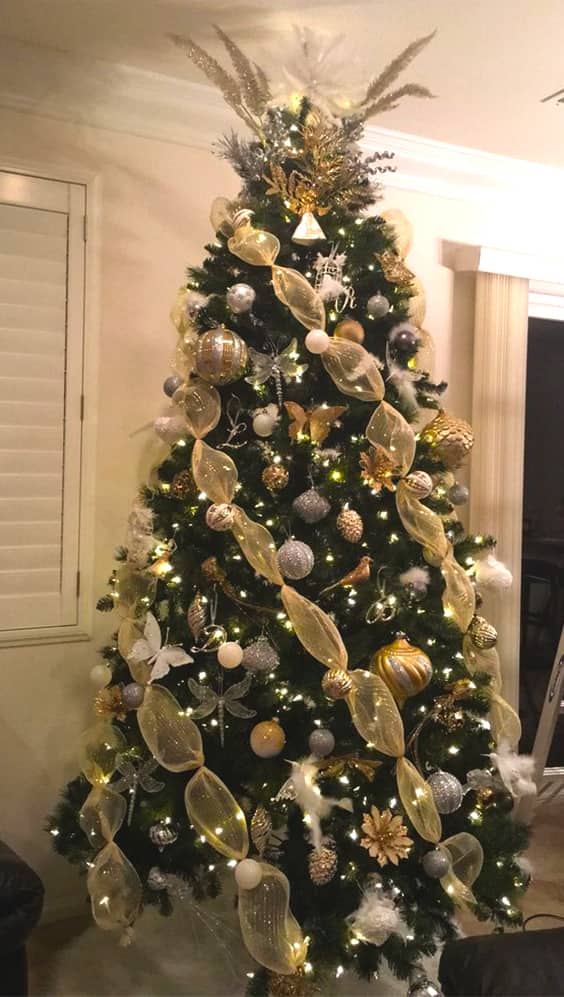 Snowman Christmas Tree
If you want to be creative and humorous at the same time this holiday, I have a hilarious Christmas tree idea. You can always force your imagination while decorating a snowman Christmas tree. It can be done with white mesh or snow spray to create a snowman tree.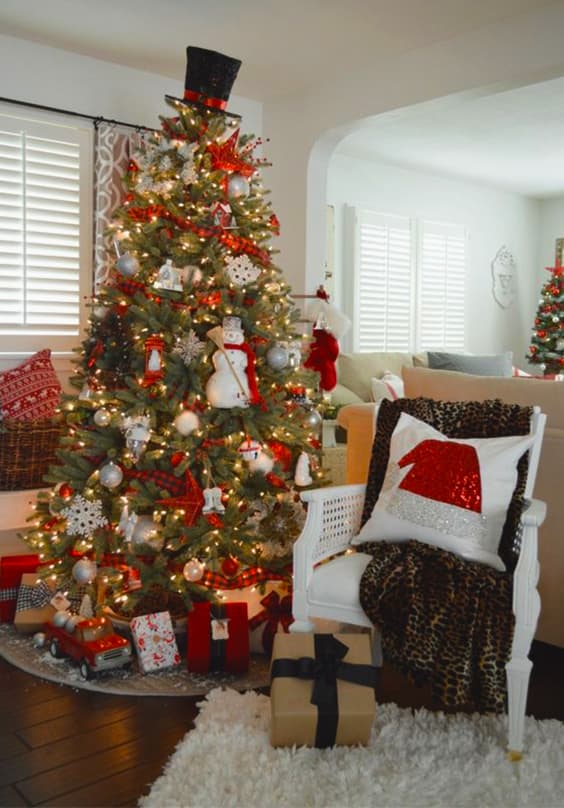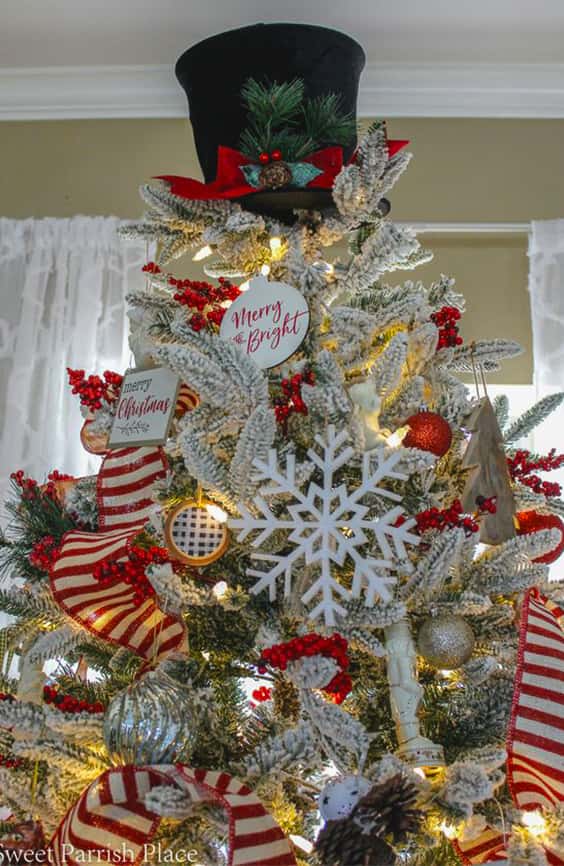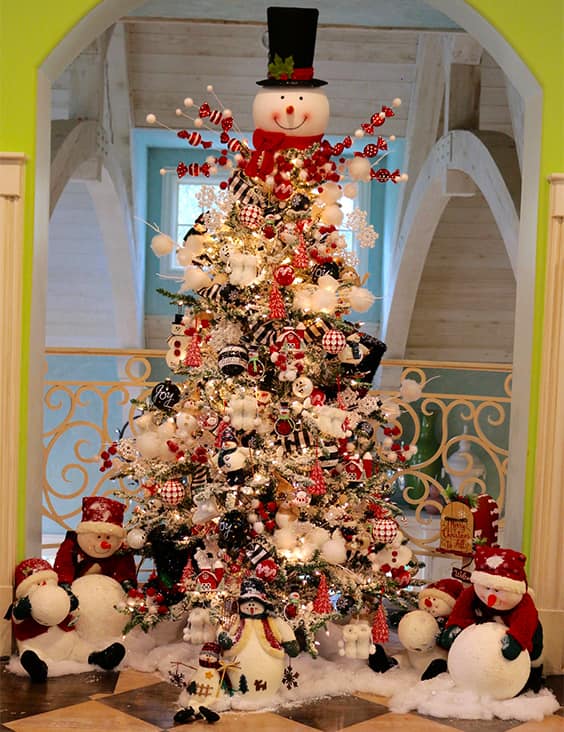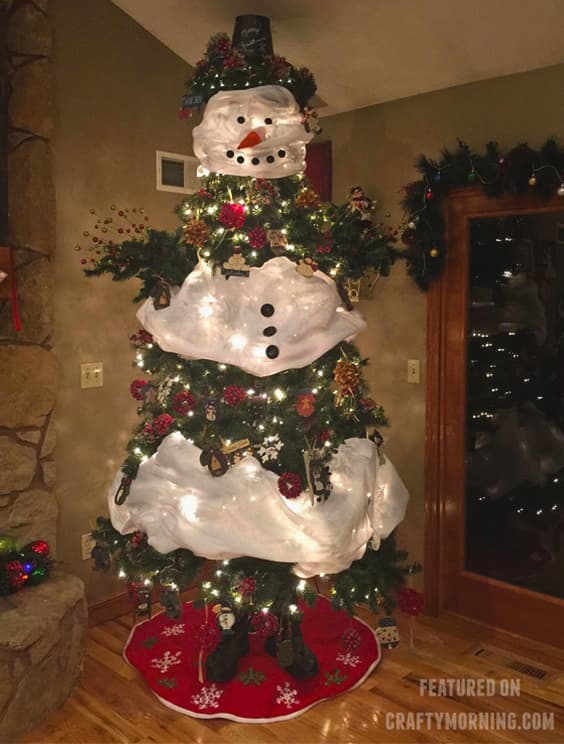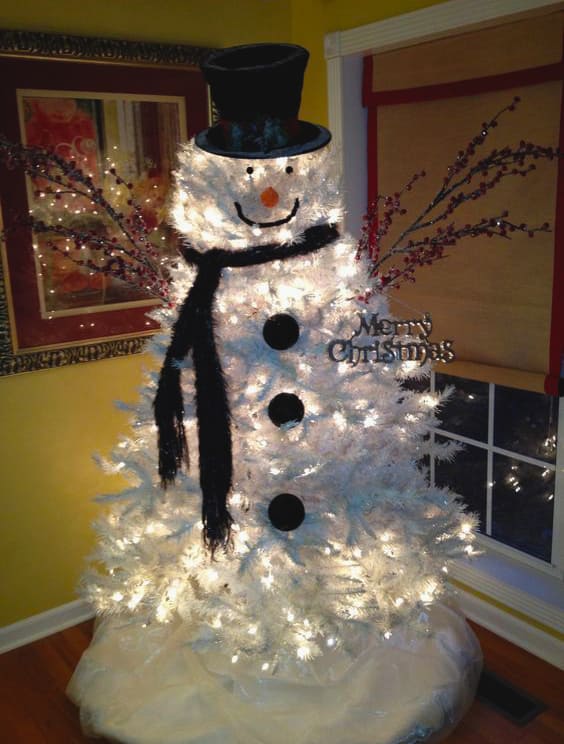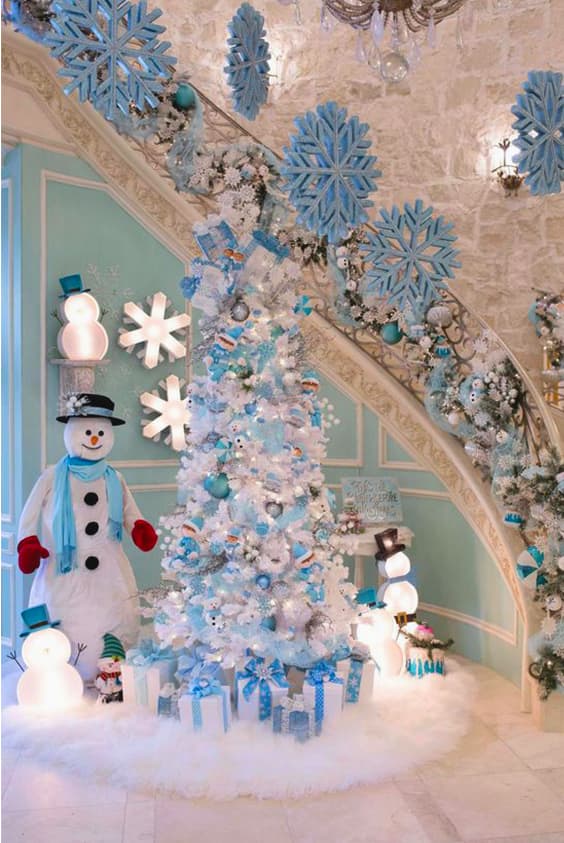 Santa Claus Tree
Unite two Christmas icons Santa and pine tree to amaze your family members and guests. Decorate your Christmas tree with Santa ornaments or Santa dolls and of course Santa hats. The appearance will be super exciting and amusing in all of those white and red colors harmony.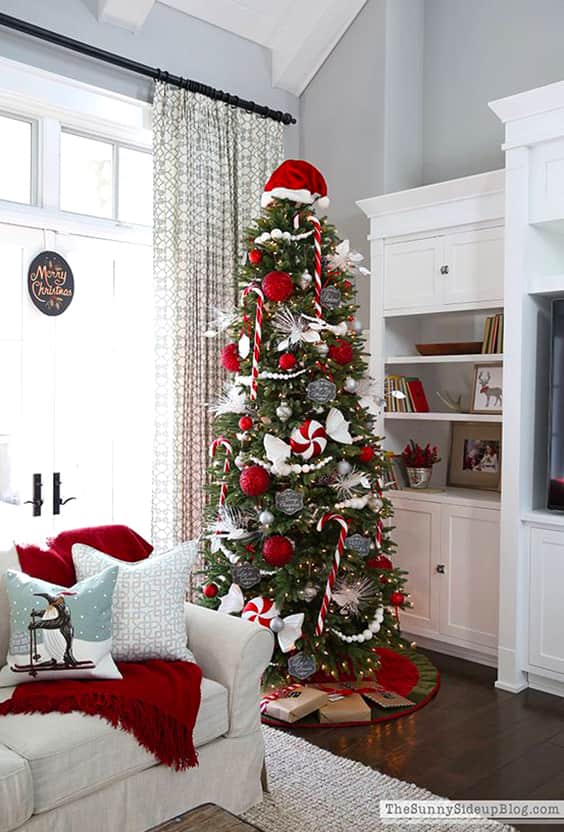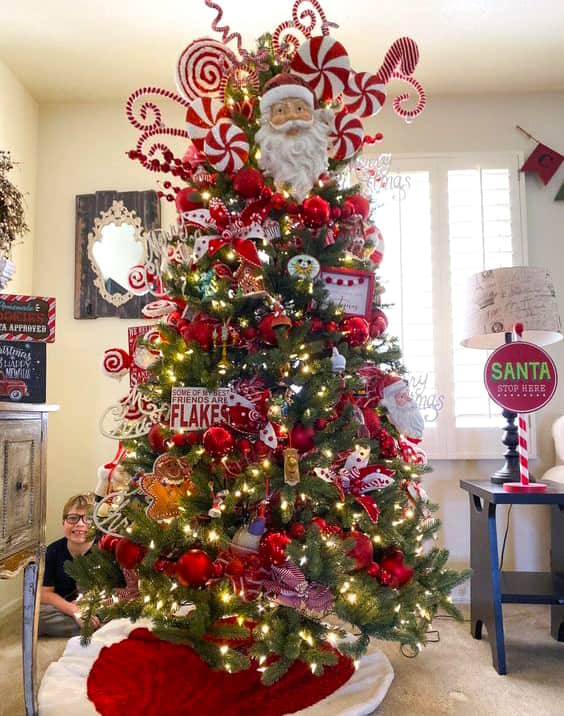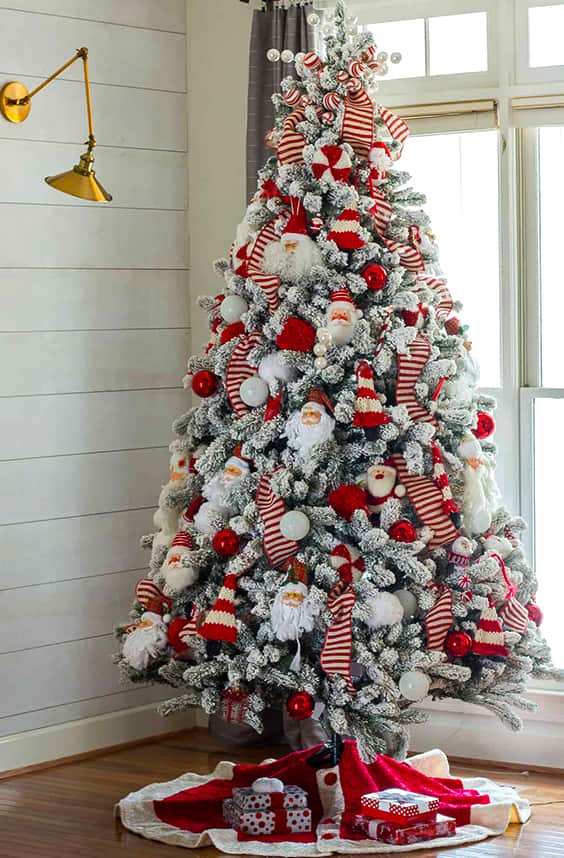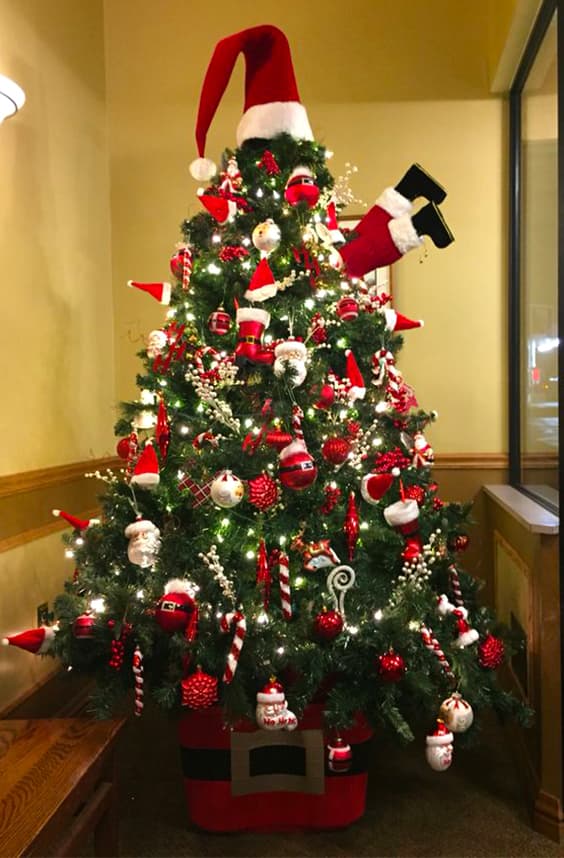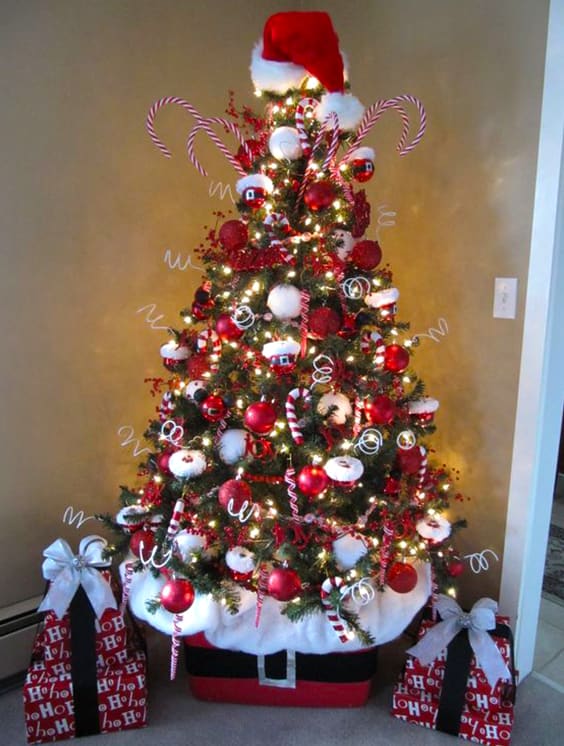 Blue Christmas Tree
Make a difference this holiday and don't use any traditional Christmas colors on your tree. Adding blue accents to your Christmas tree will make a unique Christmas decoration this year. And, a blue Christmas tree displays the winter season and Christmas flawlessly.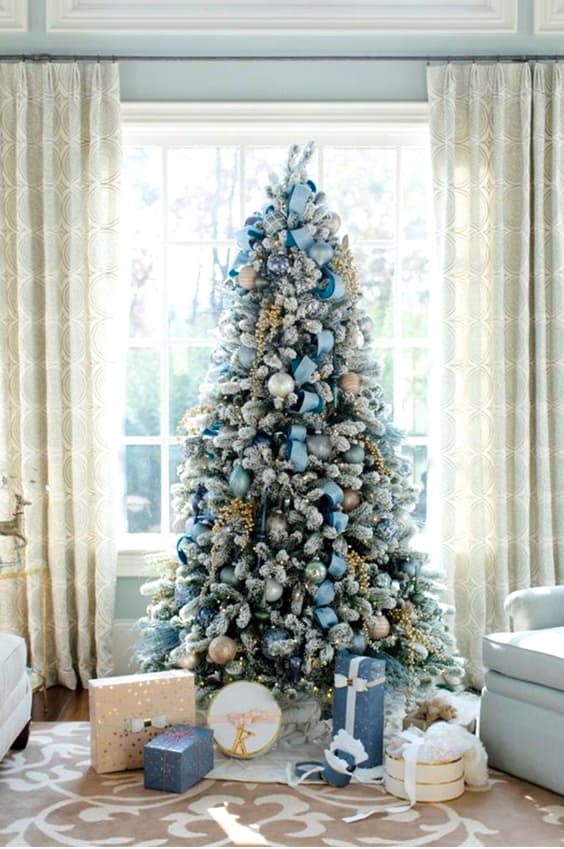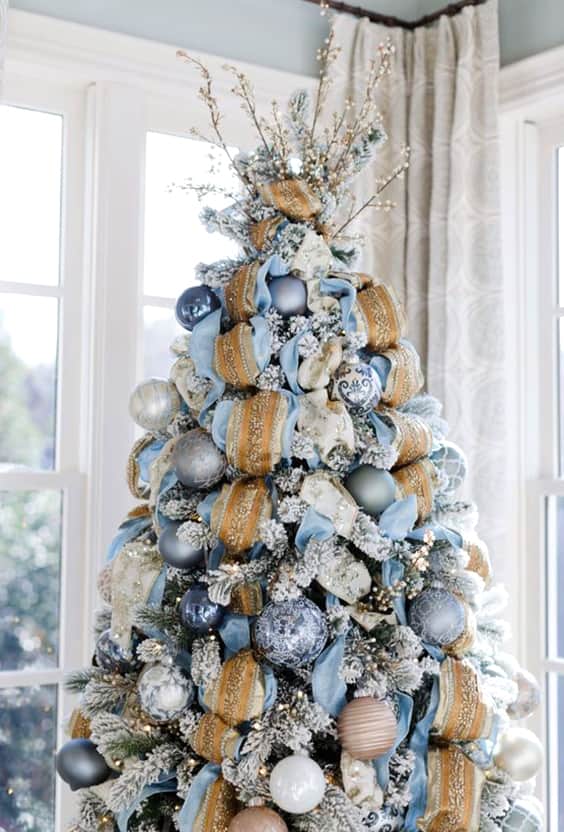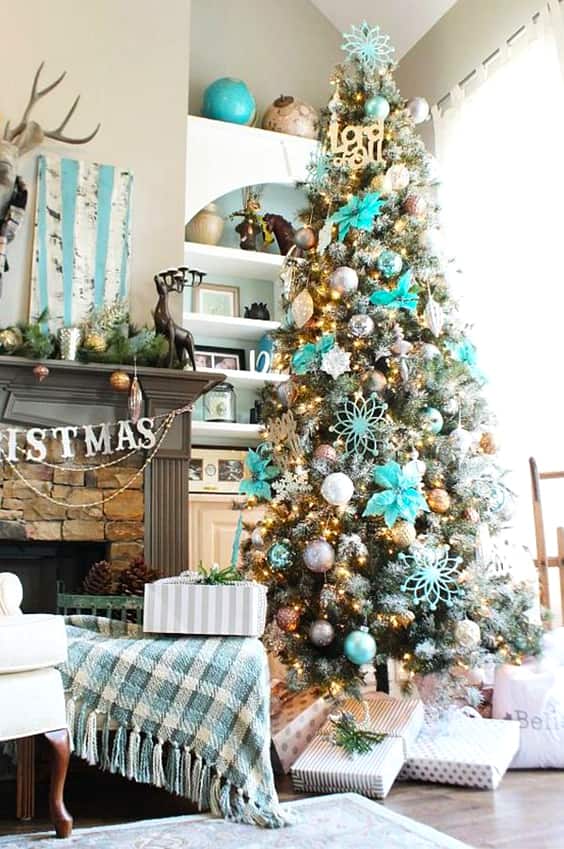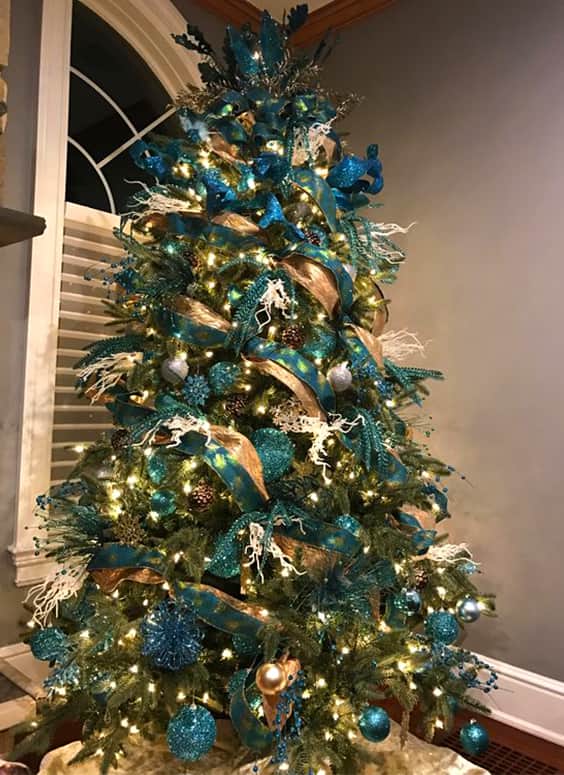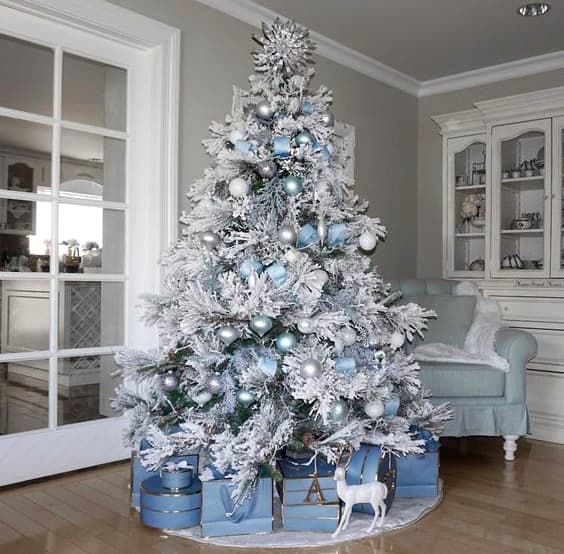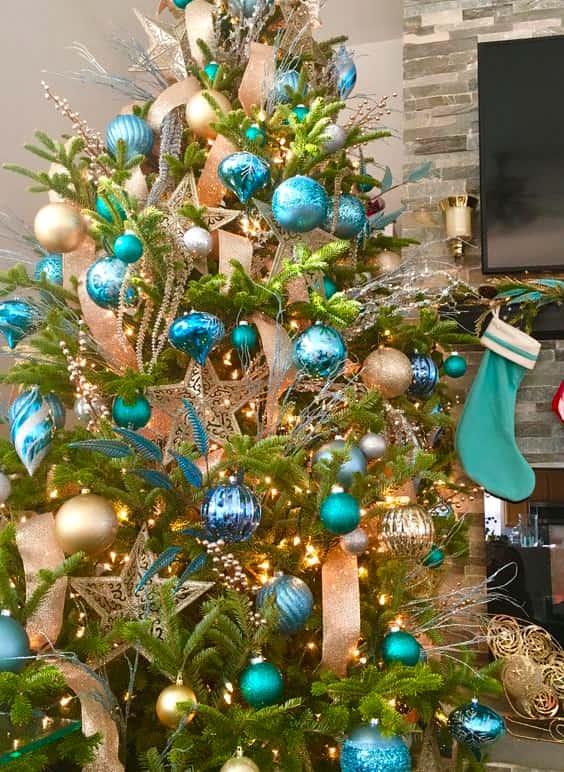 Coastal Christmas Tree
If you're missing the salty sea and warm sands so much, you can bring them into your house with a coastal Christmas tree this holiday! Pair the coastal details with Christmas items to show your beachy style. Putting a starfish, seashells, and an anchor will give that seaside effect in the middle of your home.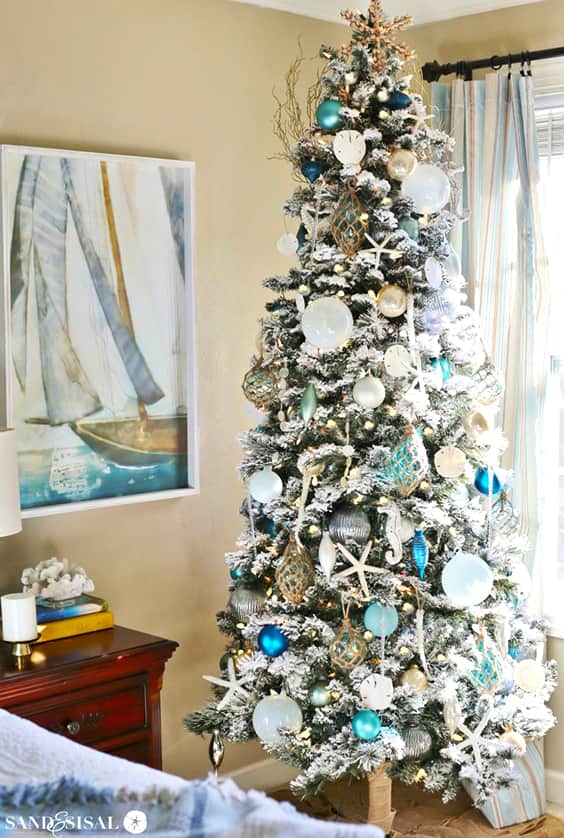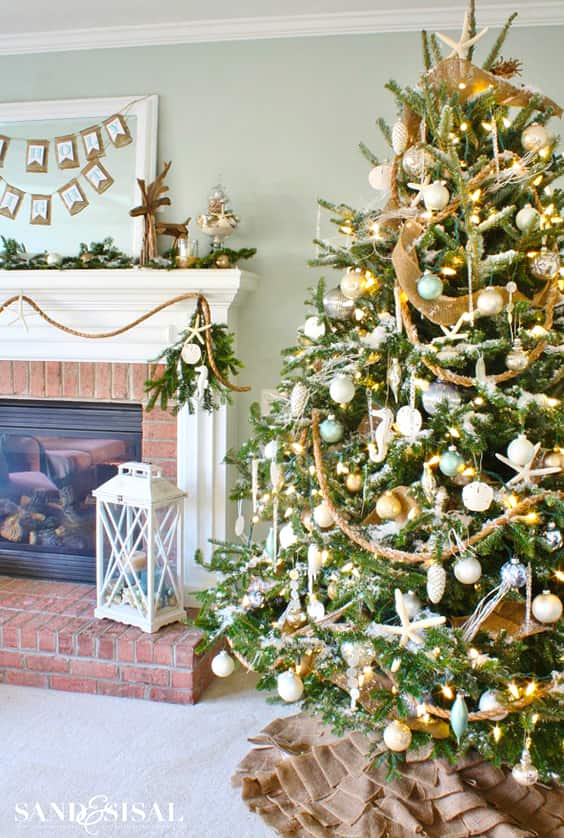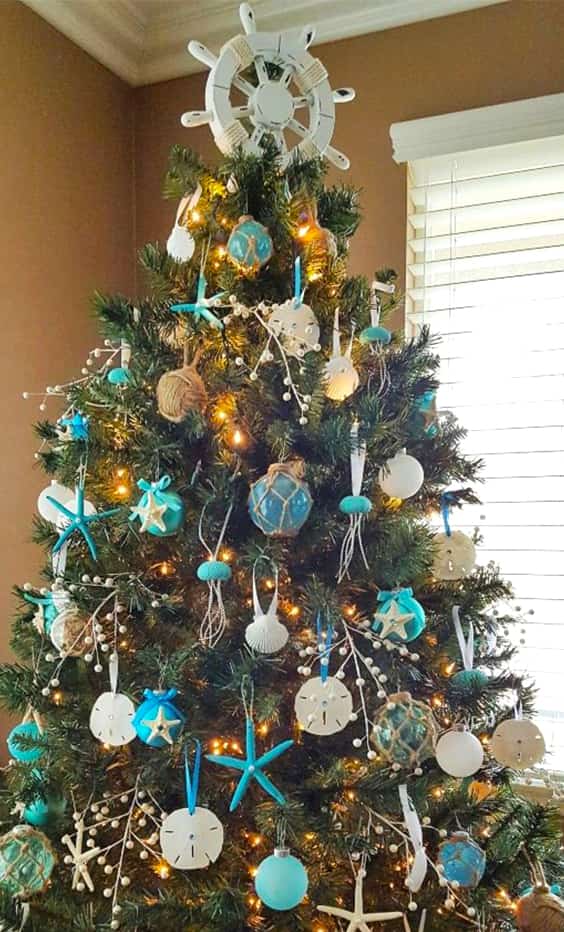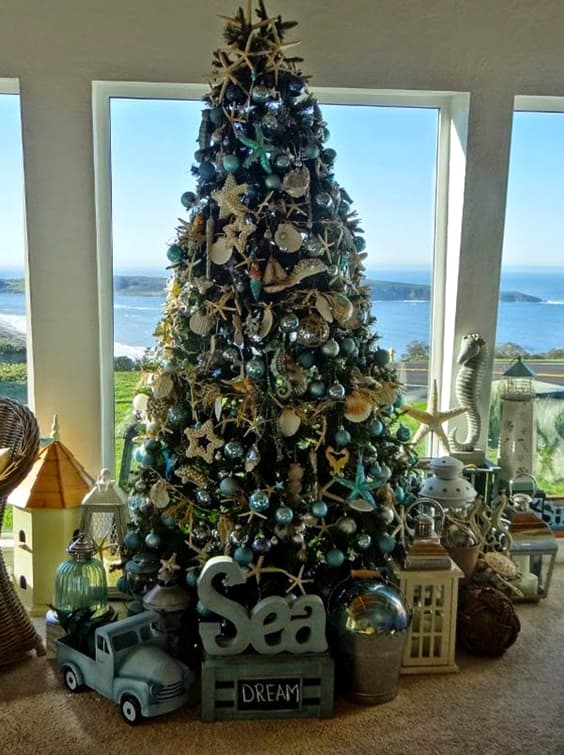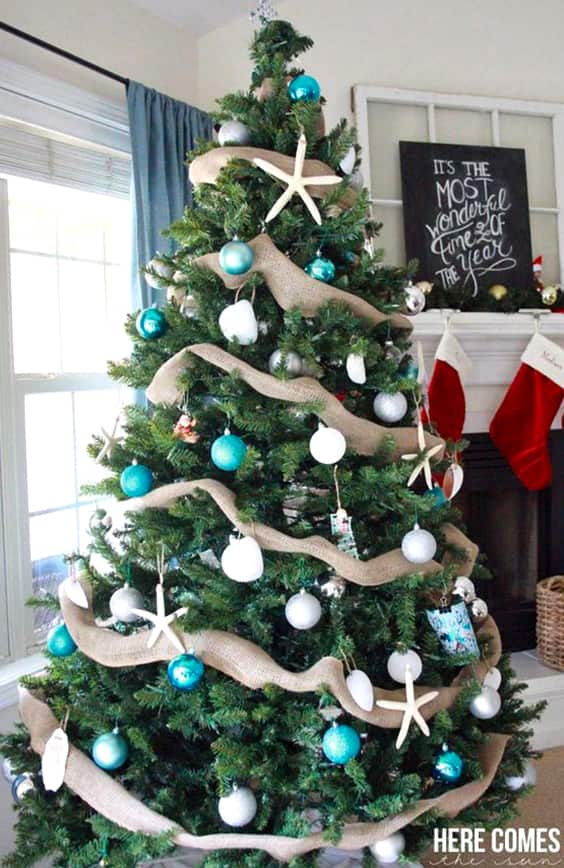 Citrus Ornaments Christmas Tree
When it comes to Christmas ornaments, DIY decorations are so popular around the world recently. So, you can easily DIY citrus ornaments for your Christmas tree by leaving some thin-sliced oranges and tangerines to dry. Then, hang them with yarn to the tree to feel the Christmas spirit cozier.
View this post on Instagram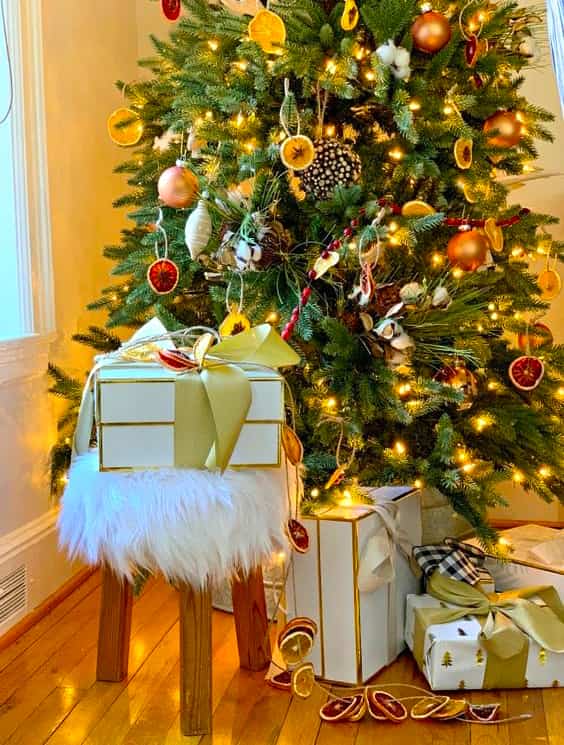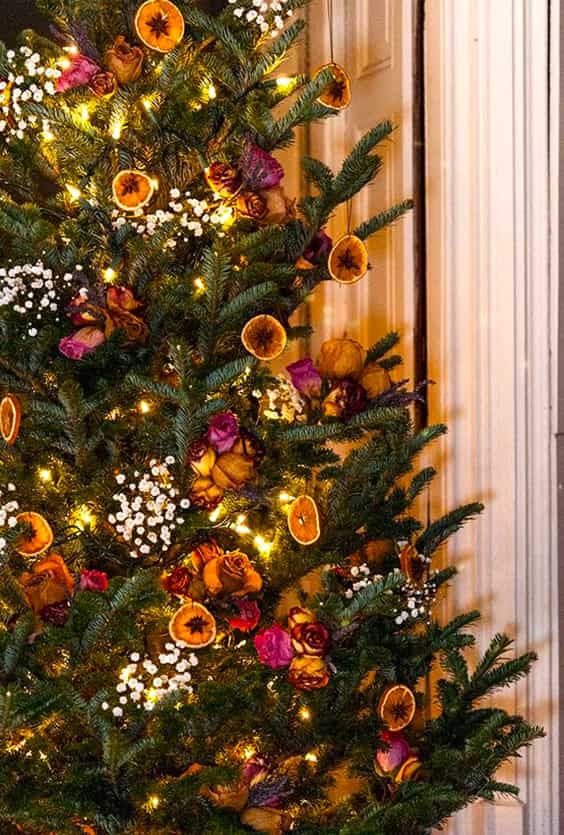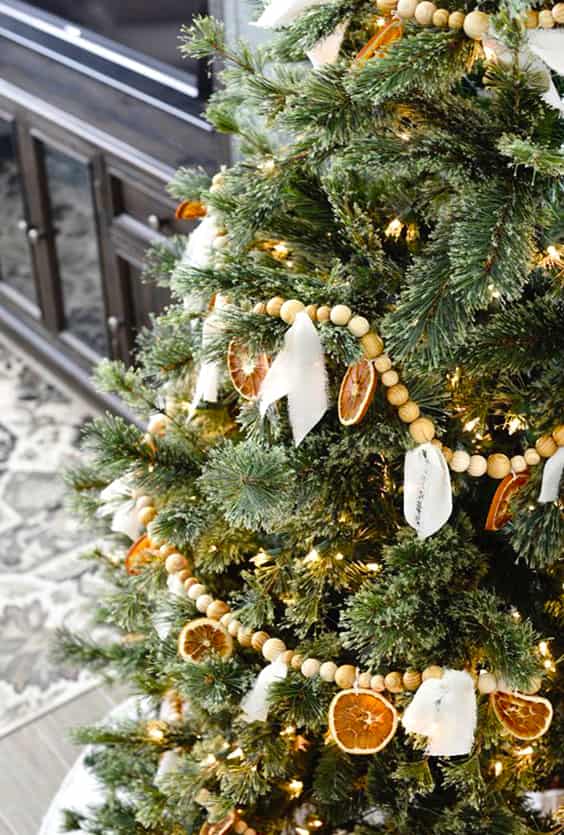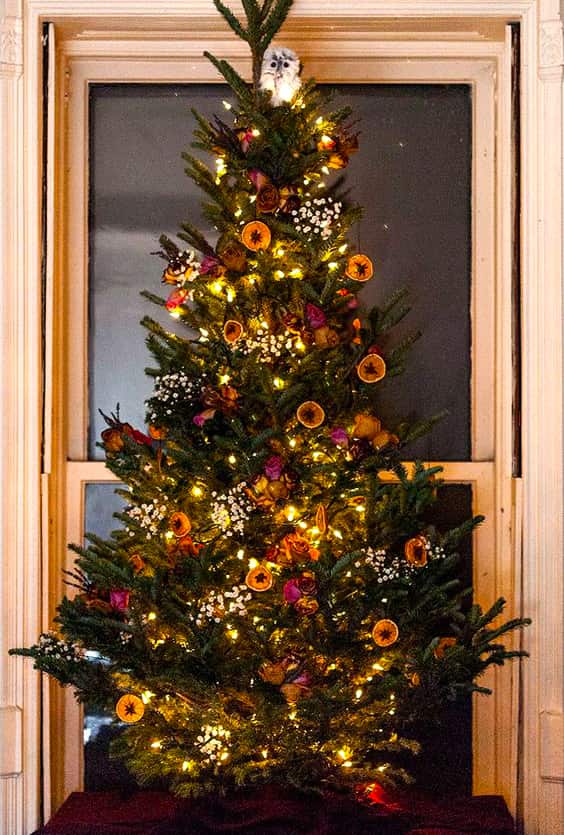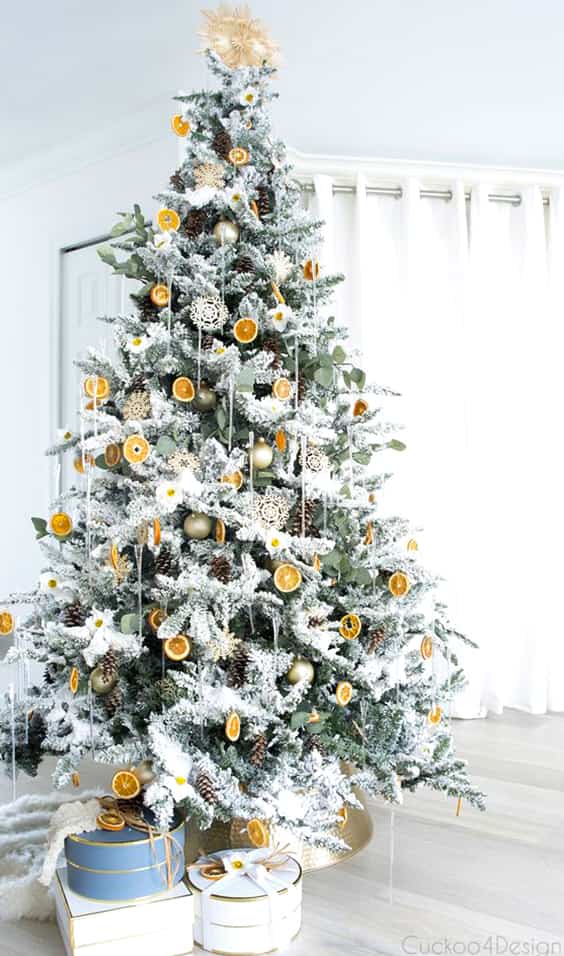 Ombre Christmas Tree
The ombre style is used in many ways from interior design to fashion design, but why don't we reflect this trend to our Christmas tree this holiday? This marvelous smooth transition colors on a Christmas tree will amaze the households entirely.