If you've had enough of staring at a blank wall every day, today is the day that you'll get that inspiration to decorate your wall in your style. Wall decoration is one of the most personal ways to express yourself in a fun way, so it gives the major details of who you are and what you are keen on. Whether it's a living room or bedroom, show your vision and uniqueness by decorating a blank wall that turns your crib to your cozy place! Ahead, we've rounded up the 17 inspirational chic wall decor ideas to trigger your inner interior designer to transform your wall perfectly.

 INDOOR PLANT POTS 
If you're a plant lover, you already have a bunch of plant pots that have spread to some places of your home. Here's a great idea for you to turn your dull blank wall into a green alive place. Indoor plant pots are so popular around the world that you can come across this home decor trend everywhere. Why don't you have the indoor garden wall that you can simply do it yourself after having a quick inspiration?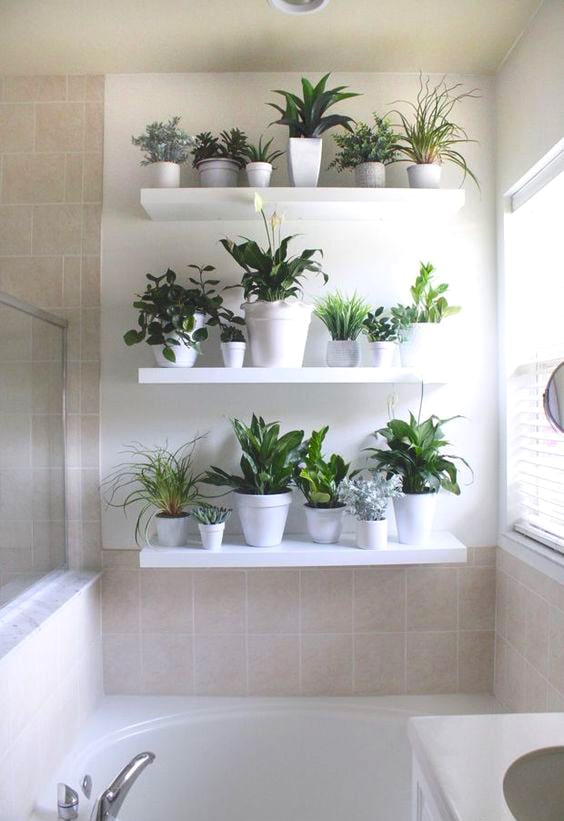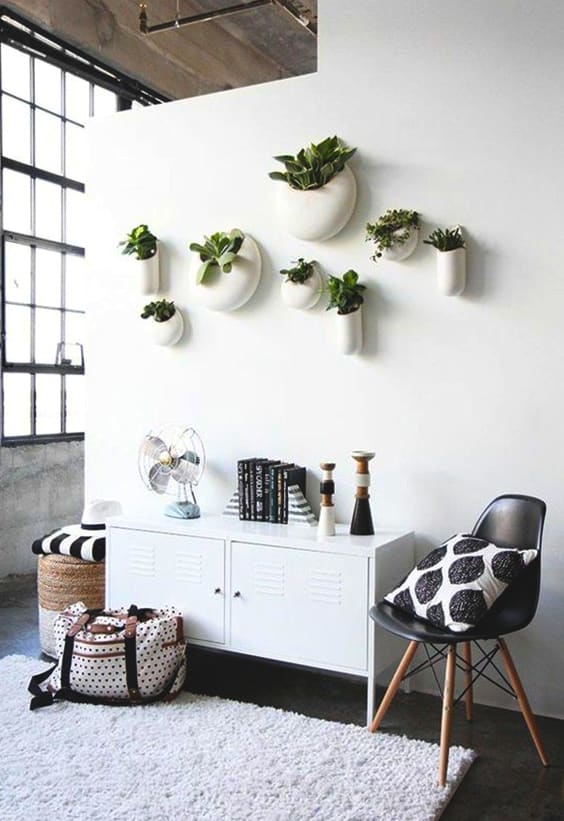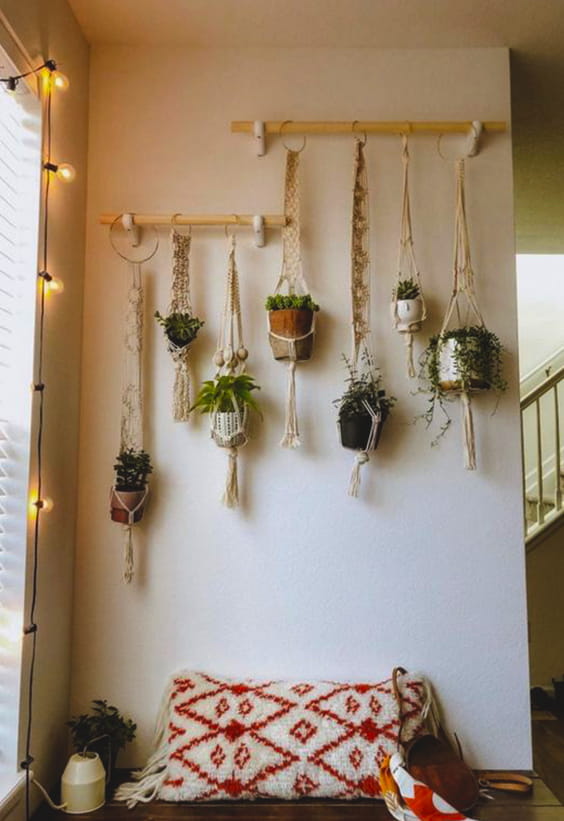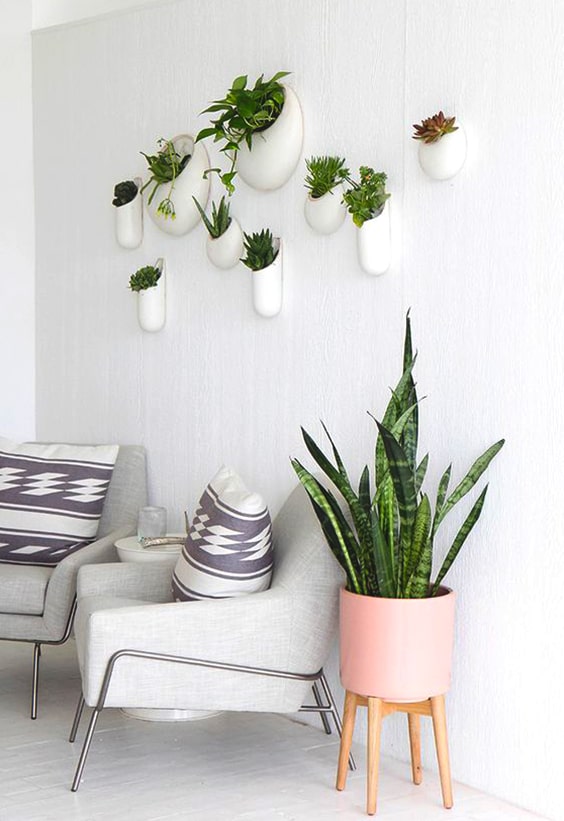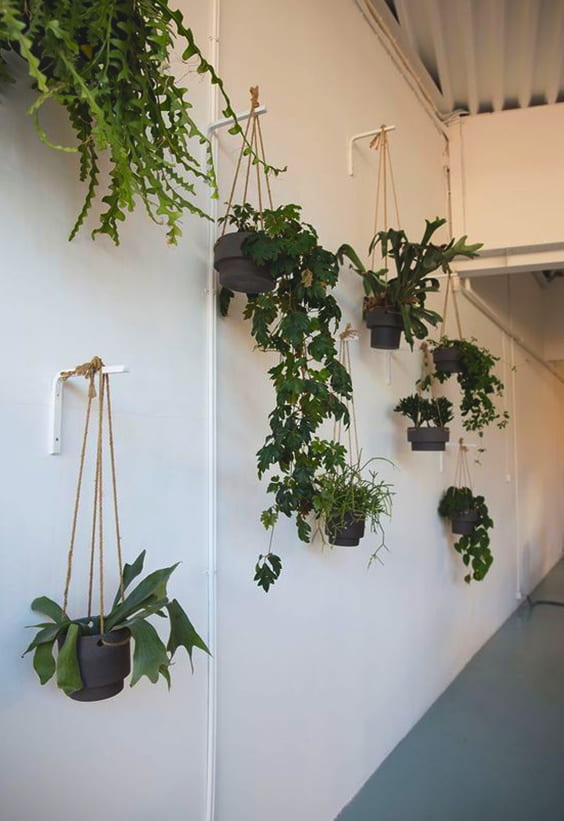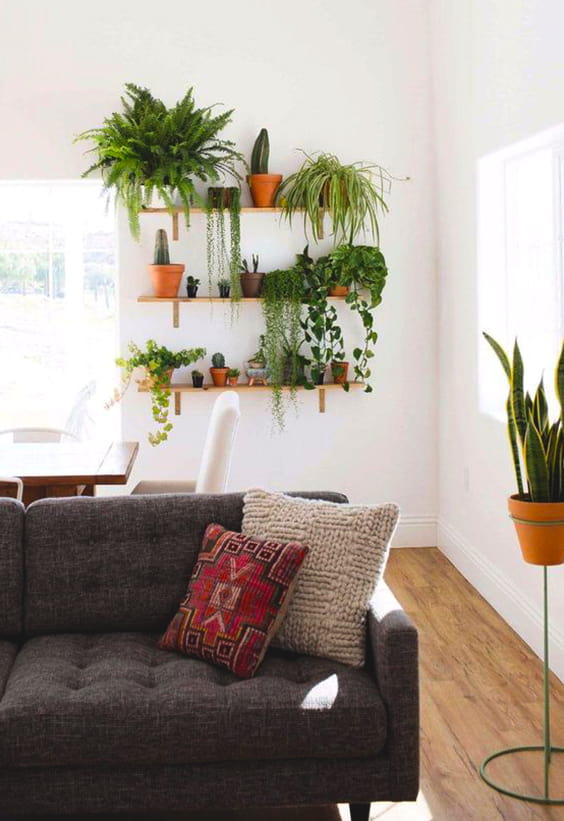 PHOTO GALLERY WALL 
Photos are the best way to express your character and lifestyle to others. Whether they're paintings or photographs, they'll tell some details about you. Transform your white walls to a large scale photo gallery that liven up your environment. Apart from the living room and bedroom, there are several different options that you can use your creativity such as bathrooms, stairway, hallway or even wall corners. When it comes to creating a marvelous photo gallery wall, please note that "more" is more!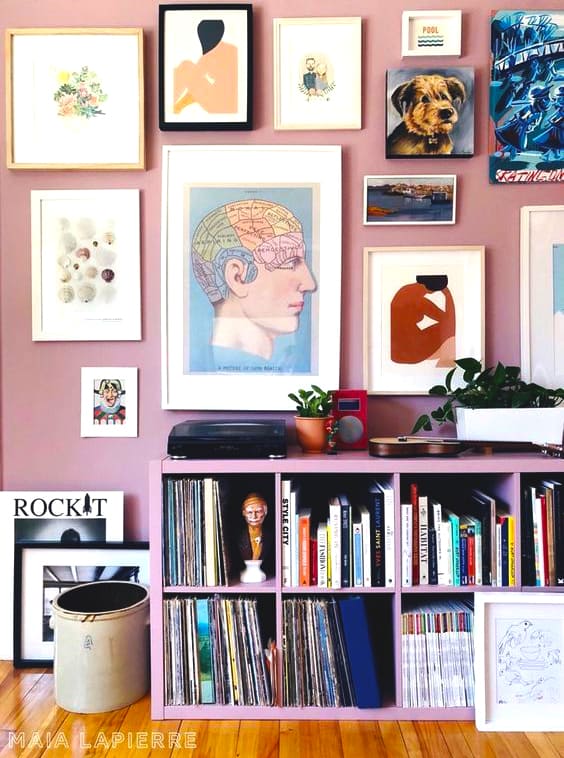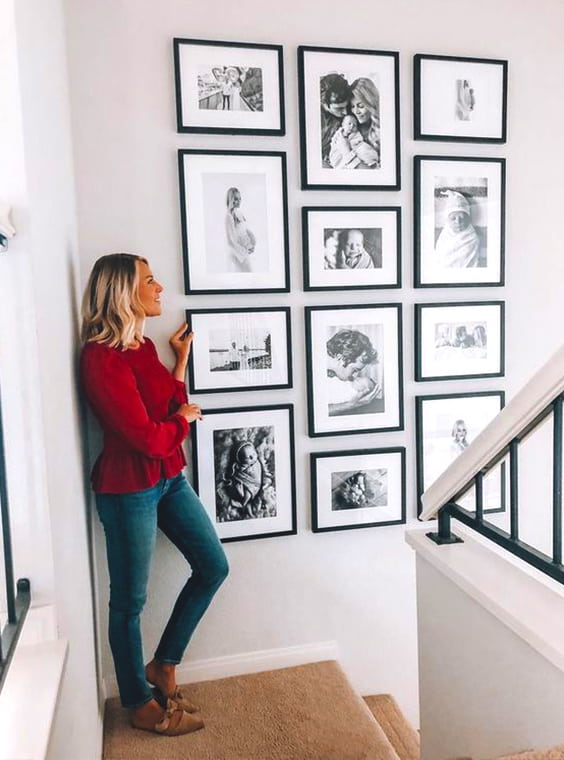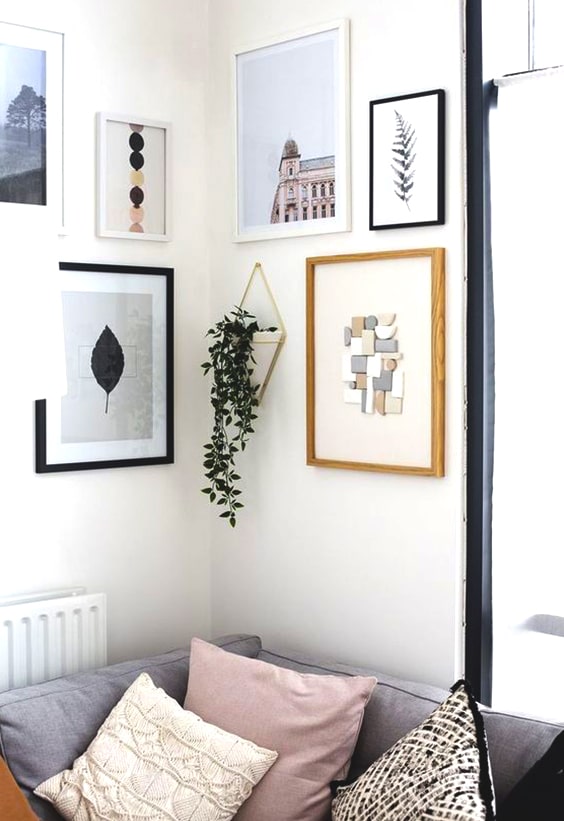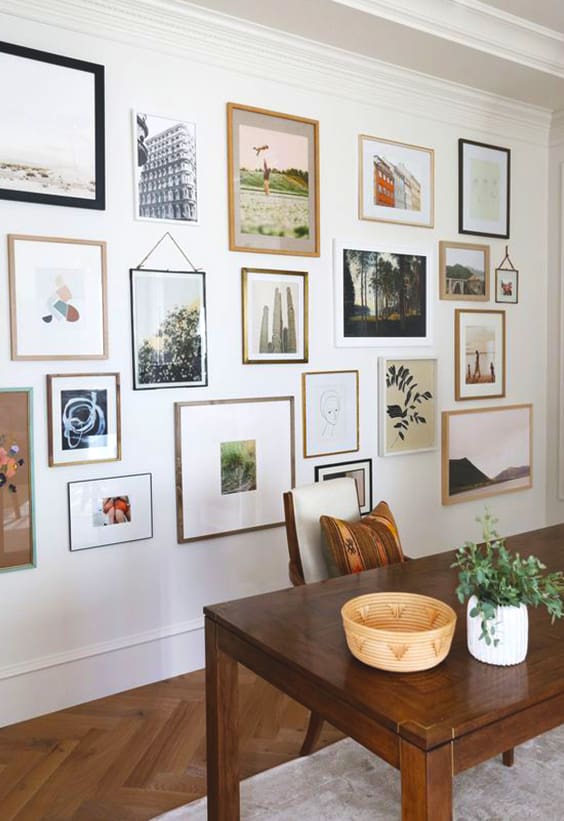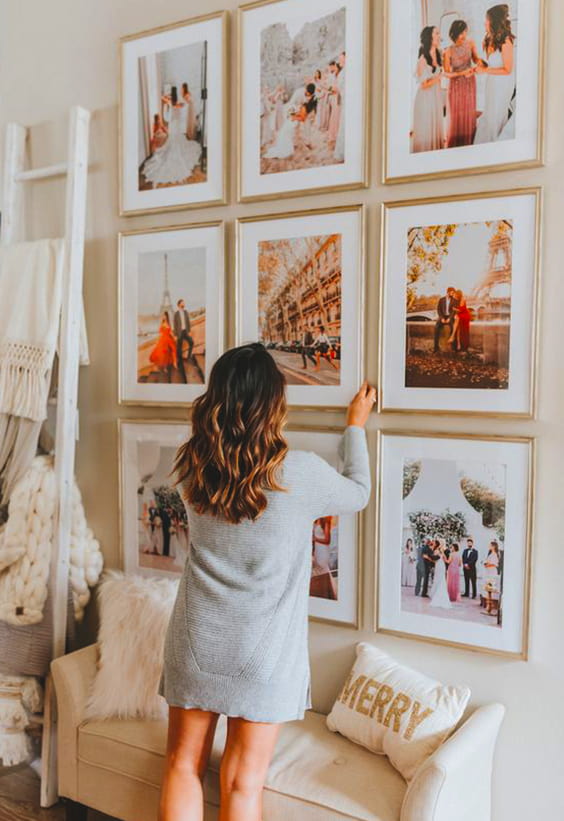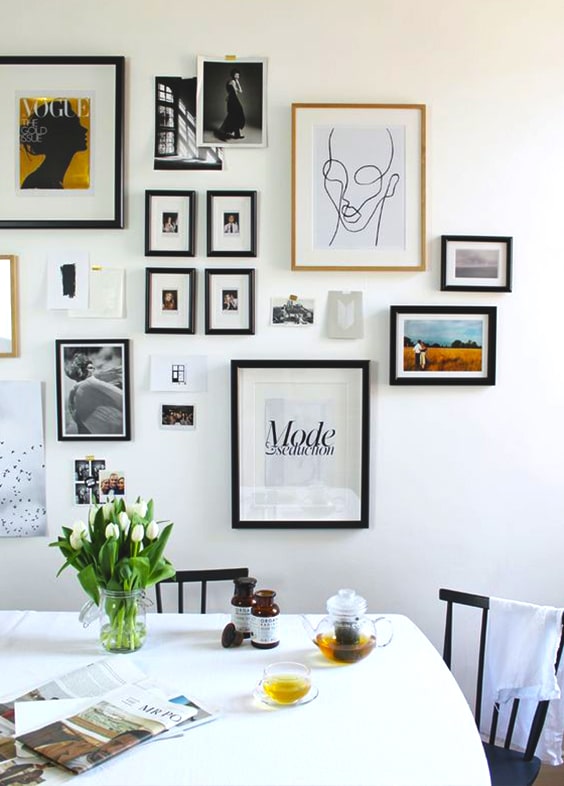 MIRROR GALLERY WALL 
Mirrors are the perfect idea to open up space in a small room, it makes you feel that the room is a little bit wider. The mirror gallery wall is less challenging than arranging a photo gallery wall. Feel free about the shapes and colors of the mirrors while creating your mirror gallery wall. All you have to do is, bring your favorite mirrors together on the wall!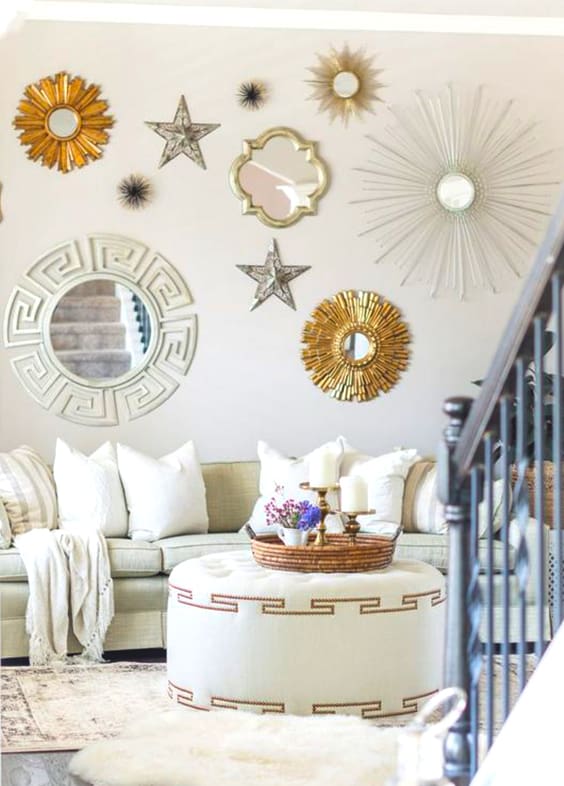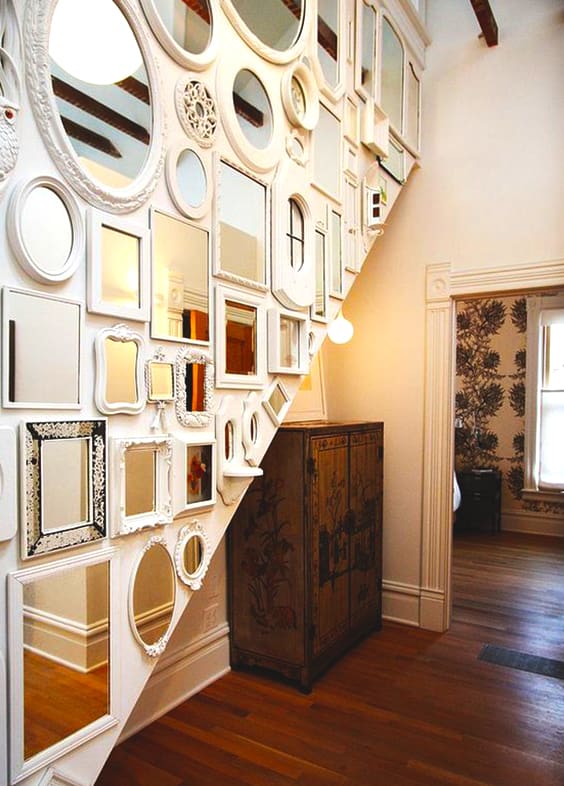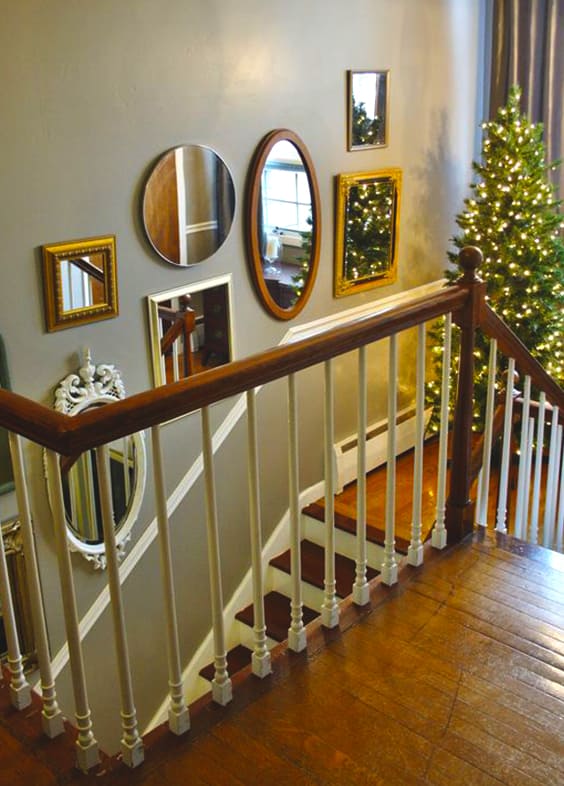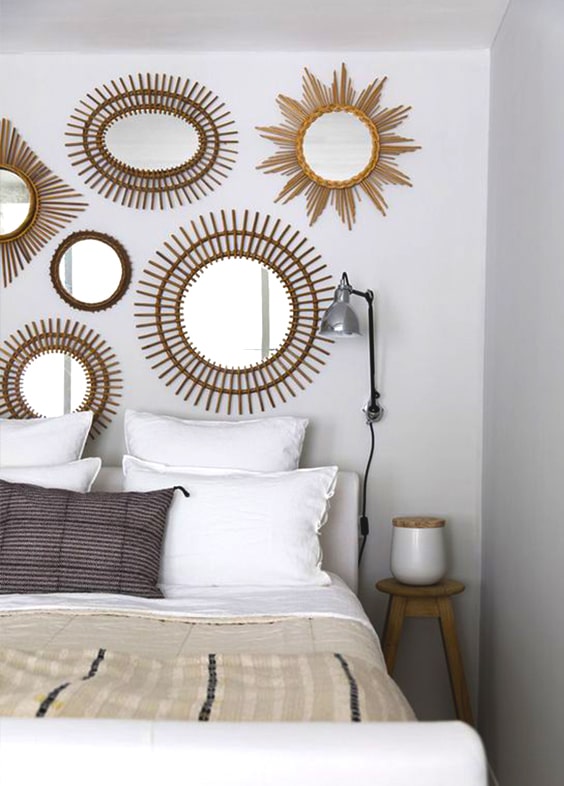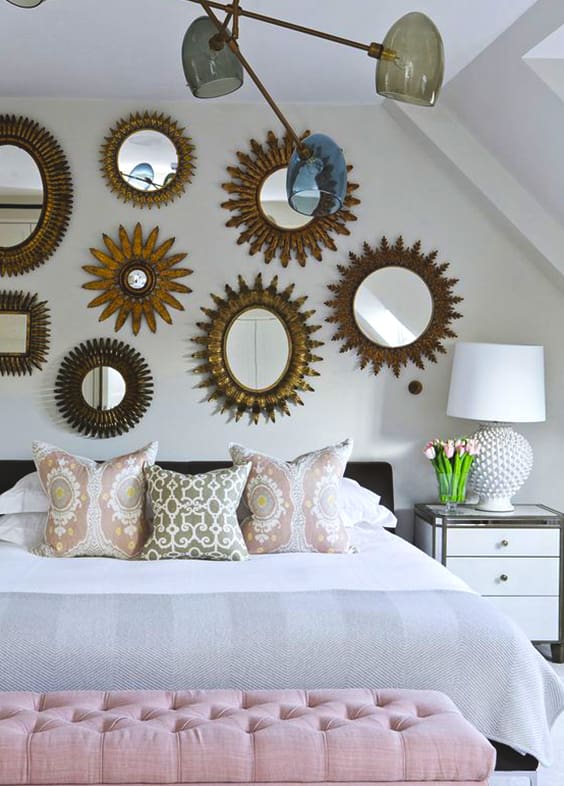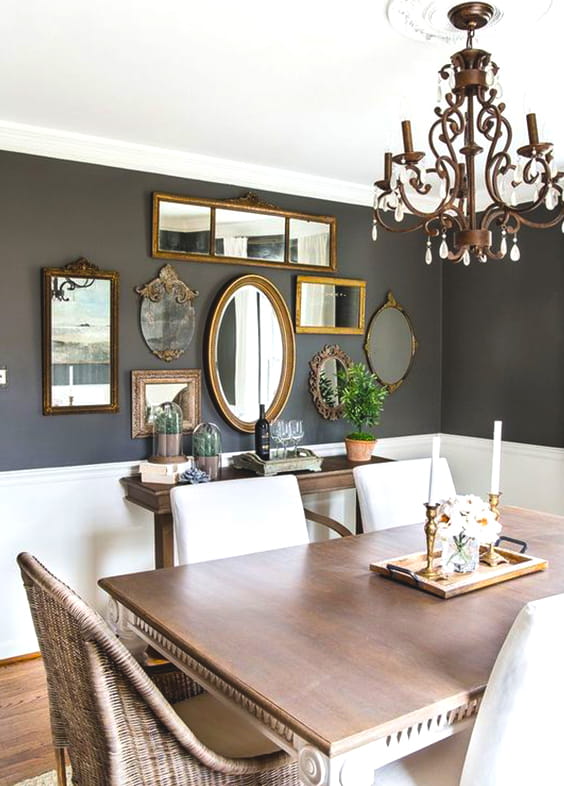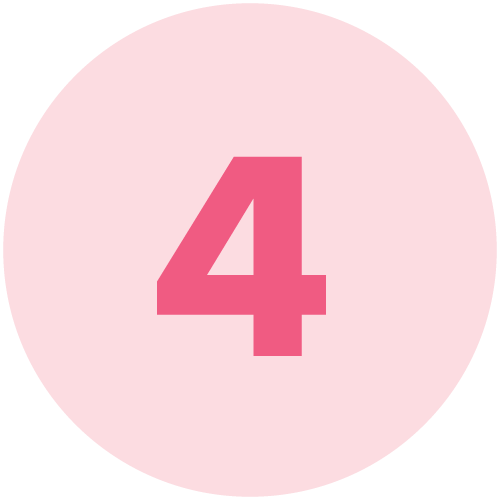 MACRAME WALL HANGING 
With the growing popularity of the bohemian trend, many boho details came back and the macrame wall hanging is one of those cool things! Macrame accessories easily embrace modern-day that combine vintage and latest trends admirably. If you want a cozy atmosphere at your home, the macrame hanging is what you need on your wall!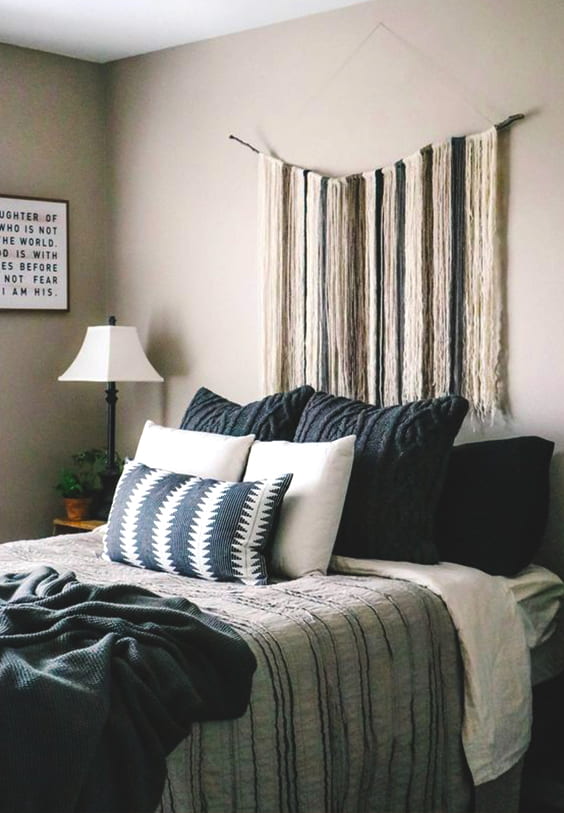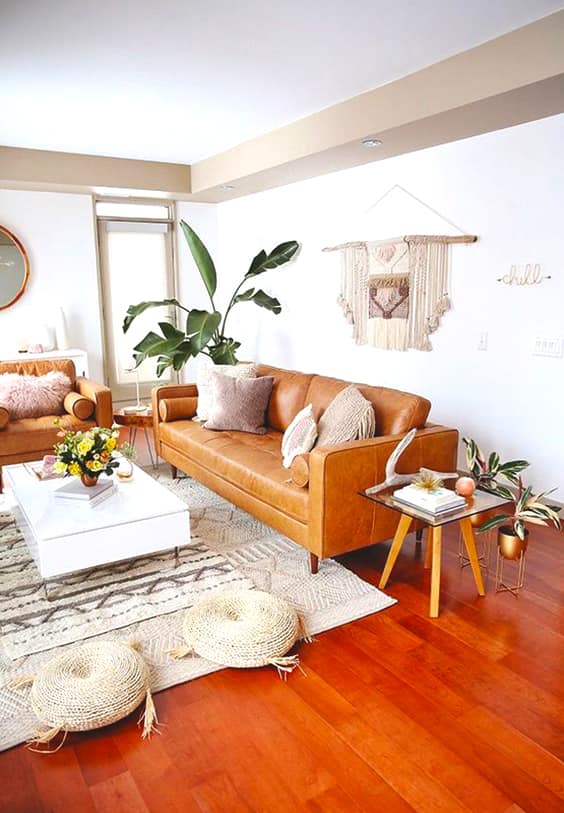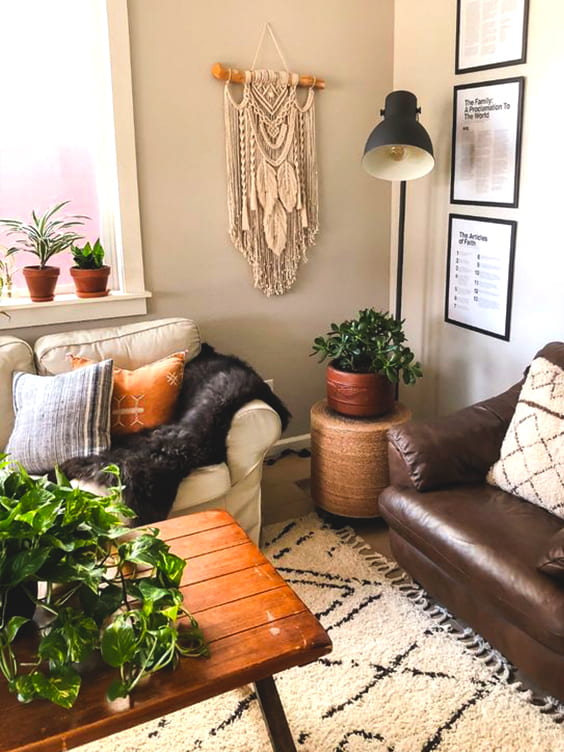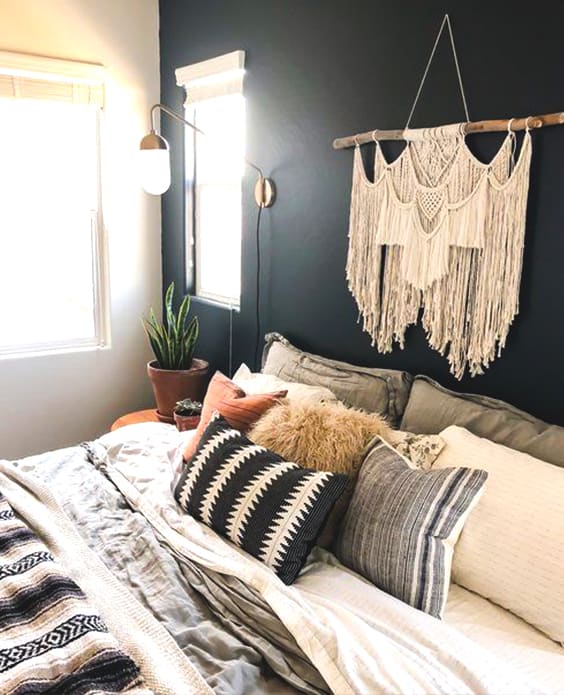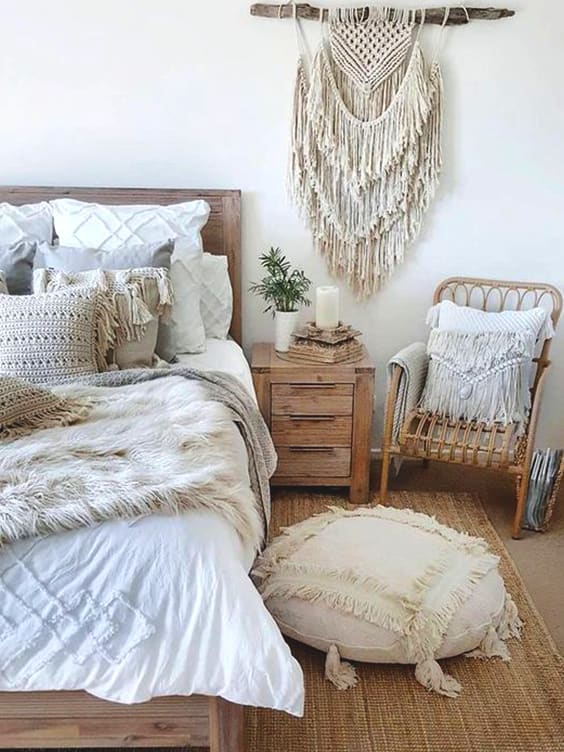 INSPIRATION BOARD DECOR 
Looking for inspiration? Make yourself an inspiration board decor and hang it to the wall. First of all, find a pinboard or a metal board (you can also paint it to any color), then gathered up the inspirational images, quotes, and photos that get you inspired the most. It is up to you wherever you hang it, depending on where you need it most from the workroom to the kitchen!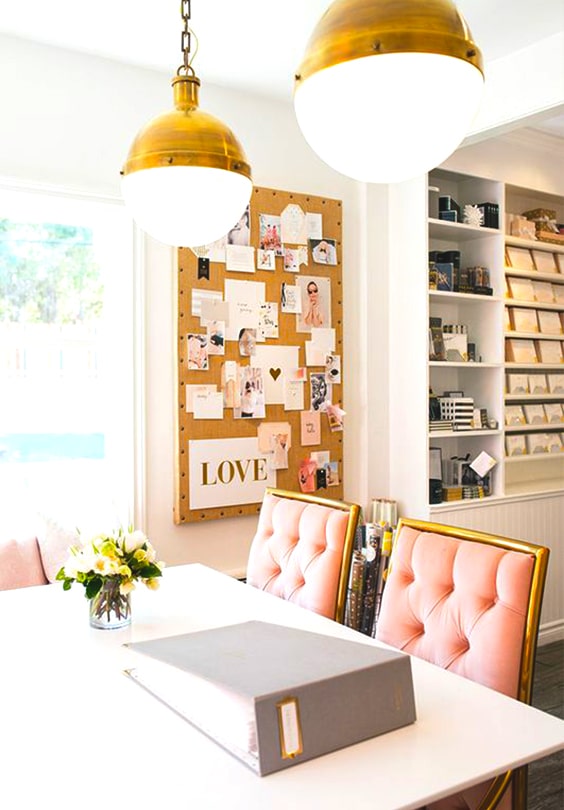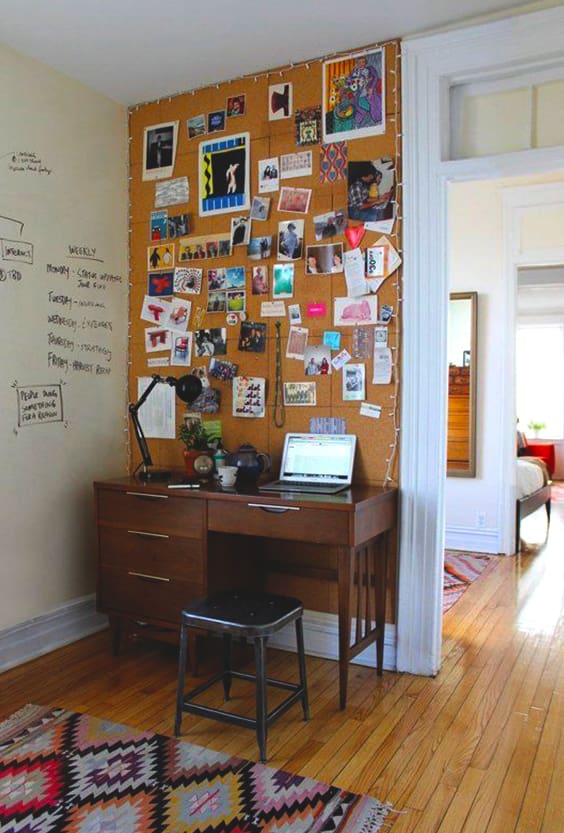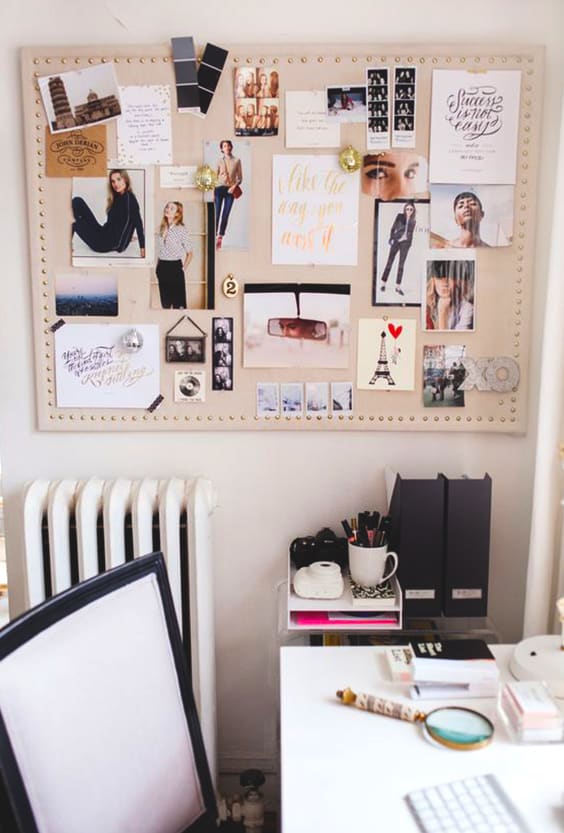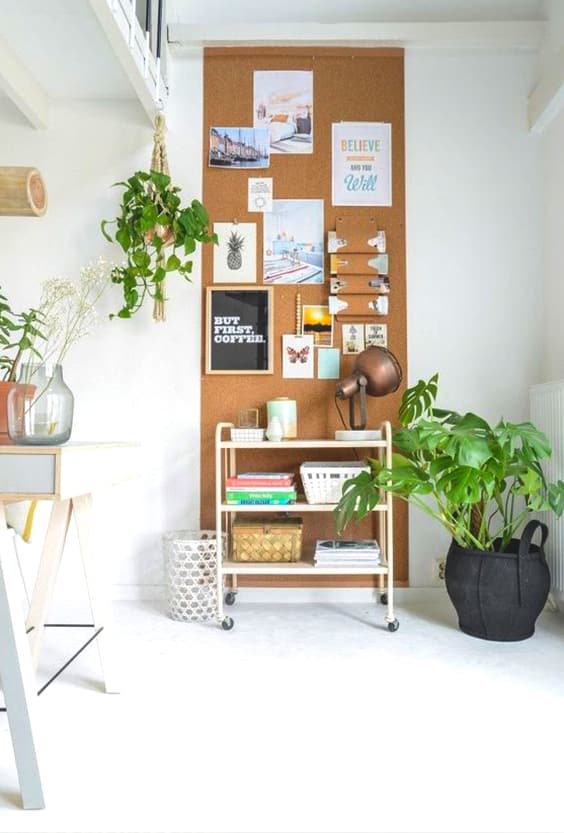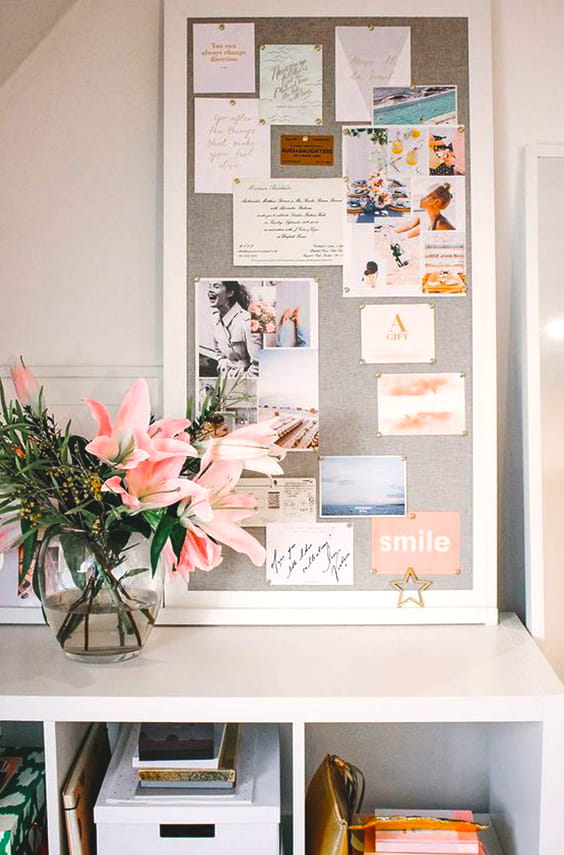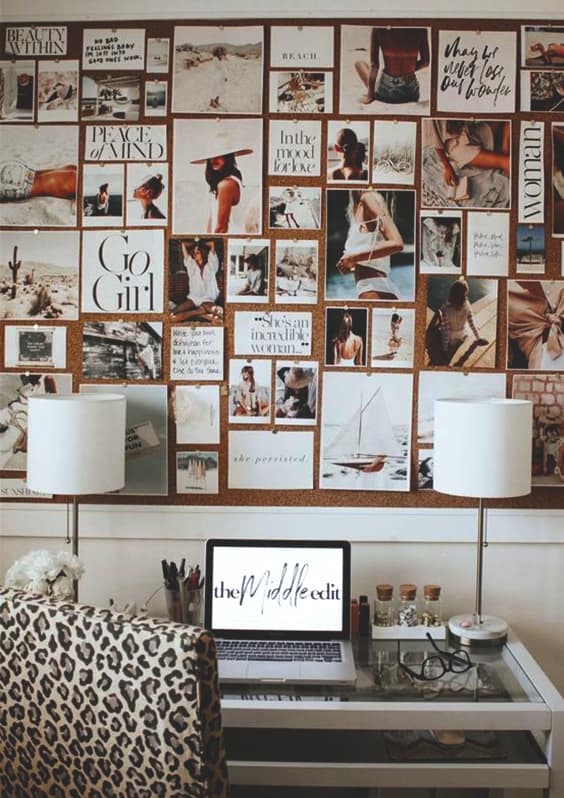 CERAMIC PLATES HANGING 
Here's a great example of sustainable art that can be effortlessly done at home. If you have ceramic plates you're not using anymore or they're too pretty and artistic to eat on, hang them on a bare wall, I'm not kidding! Hanging ceramic plates to walls is a huge home decorating trend recently since vintage has been popular in every part of our lives.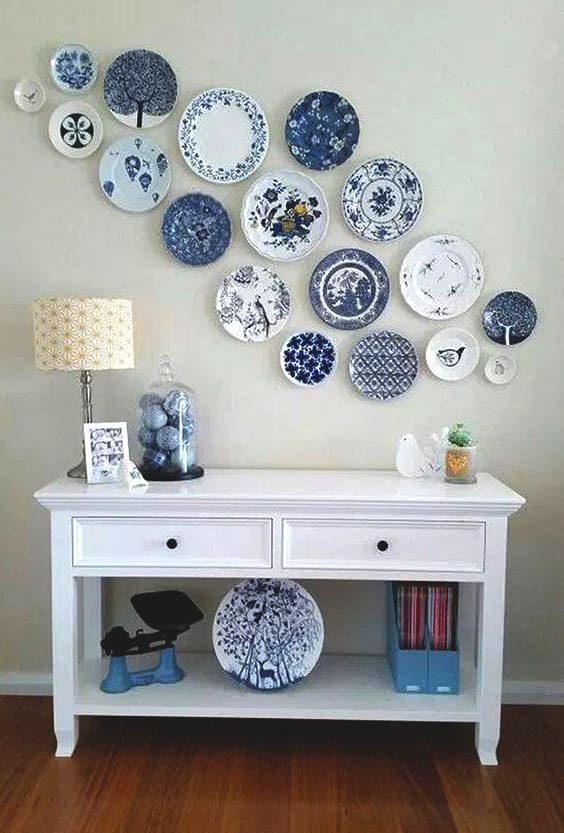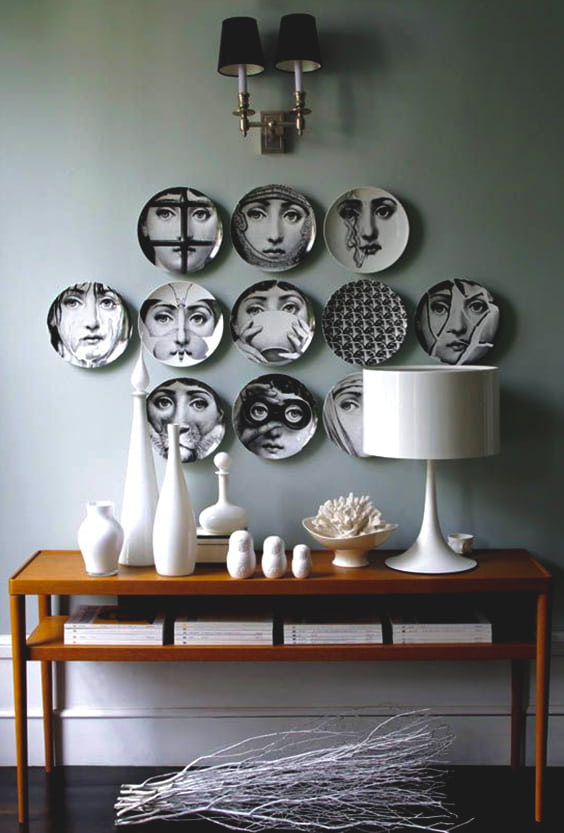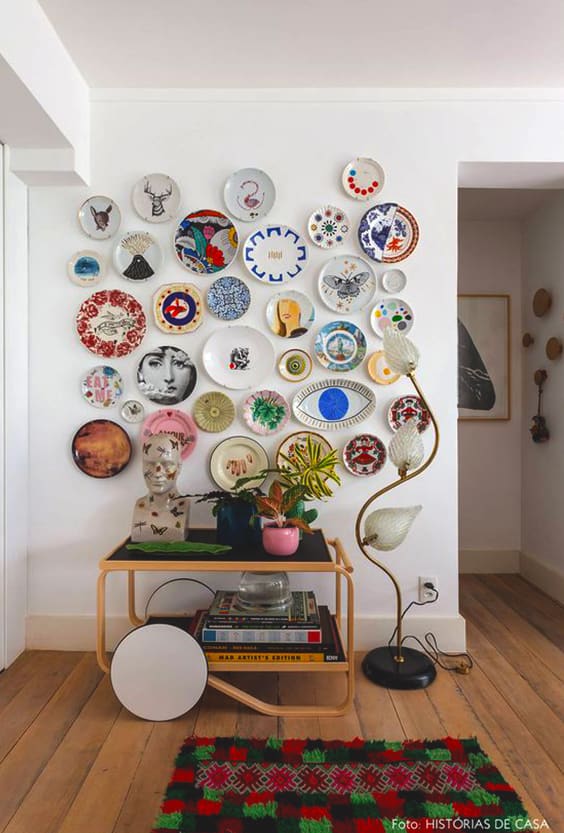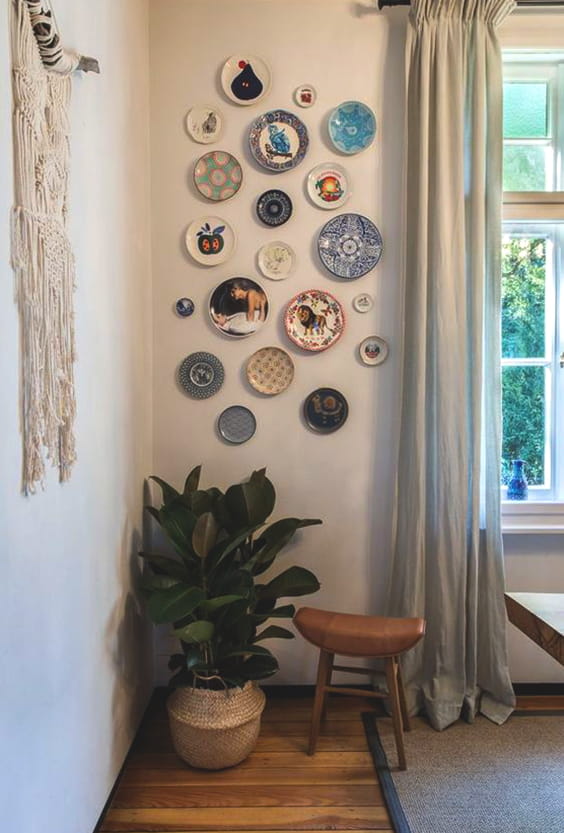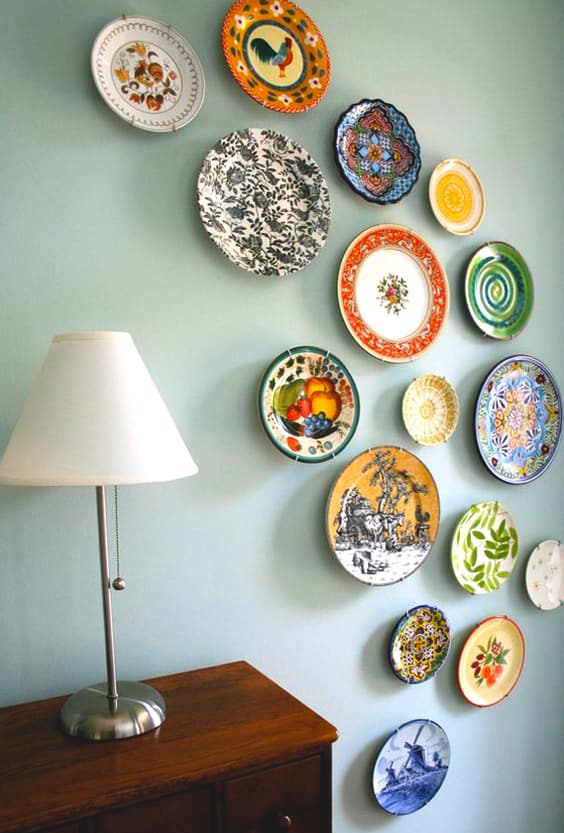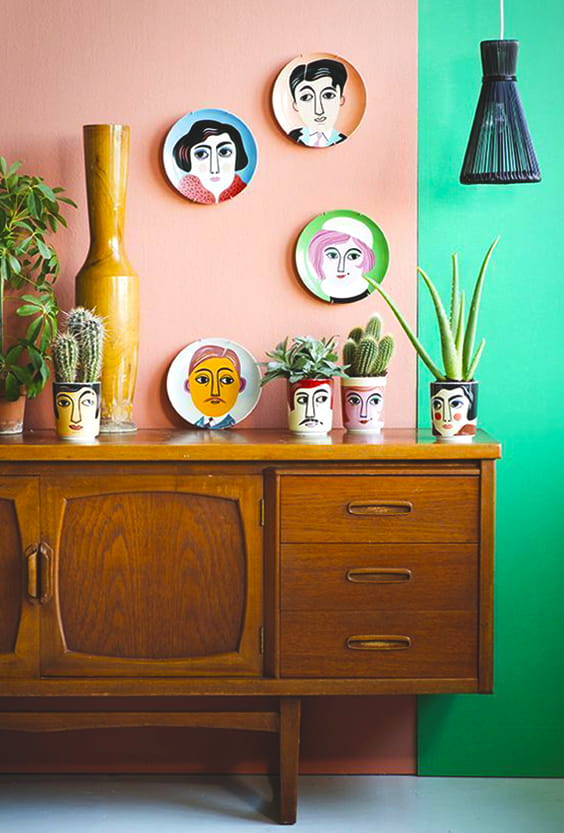 BLACK AND WHITE PHOTOGRAPHS 
Creating a cohesive photography wall decor is easier than you think when you stick to the black and white palette which makes everything looks classy and minimal. Black and white photography wall is a timeless trend that every home decorating style from rustic design to gold details accept it very well. If mixing textures is your thing, you can get the perfect contrasting wall by choosing different sizes and colors of frames. Don't worry, it never harms the plain monochromatic look.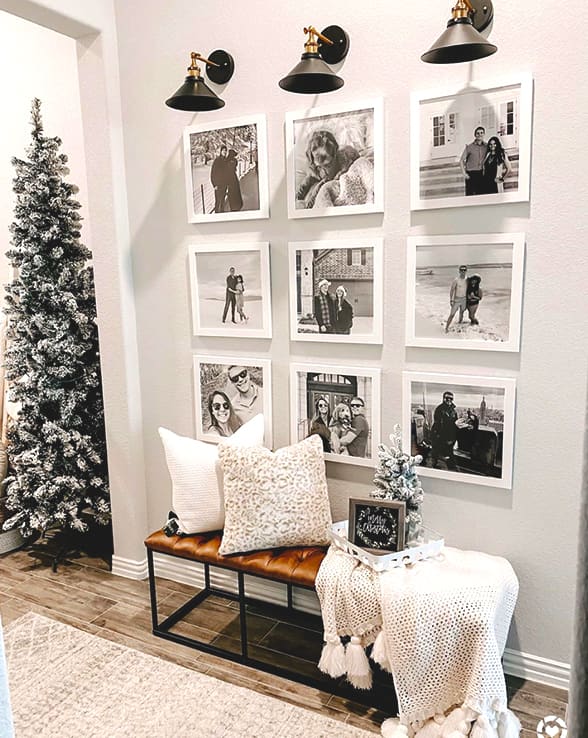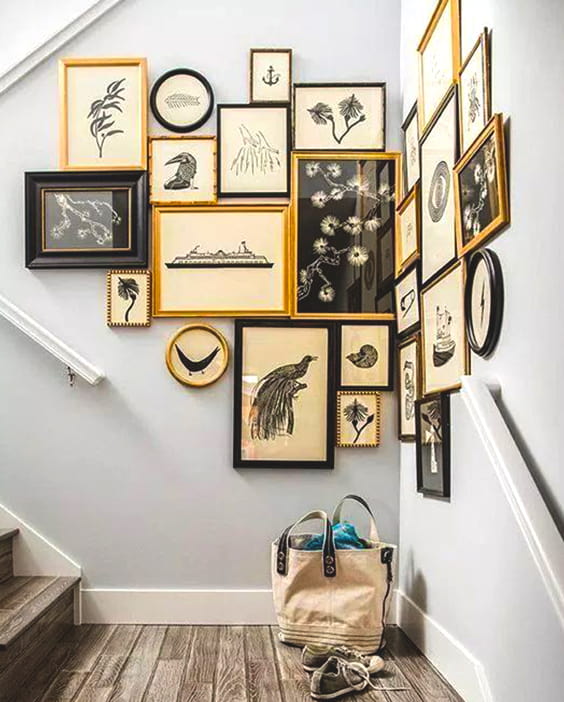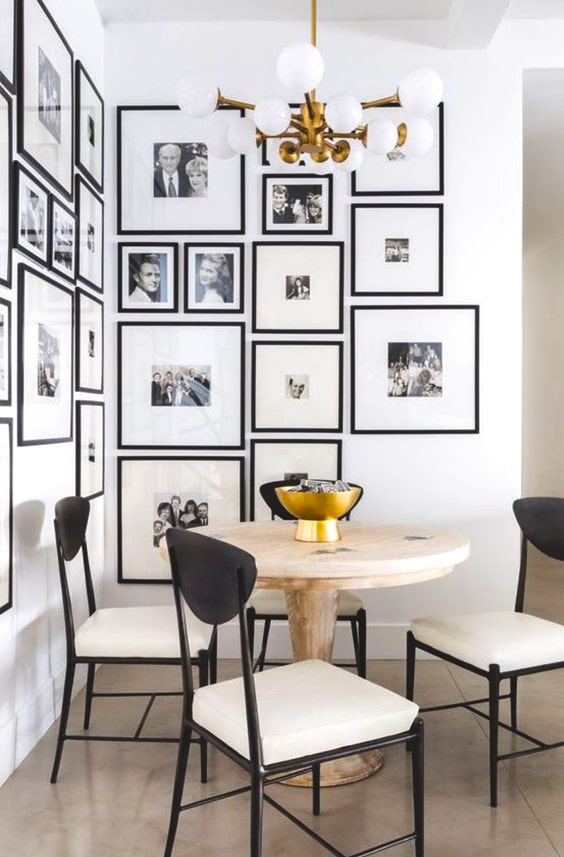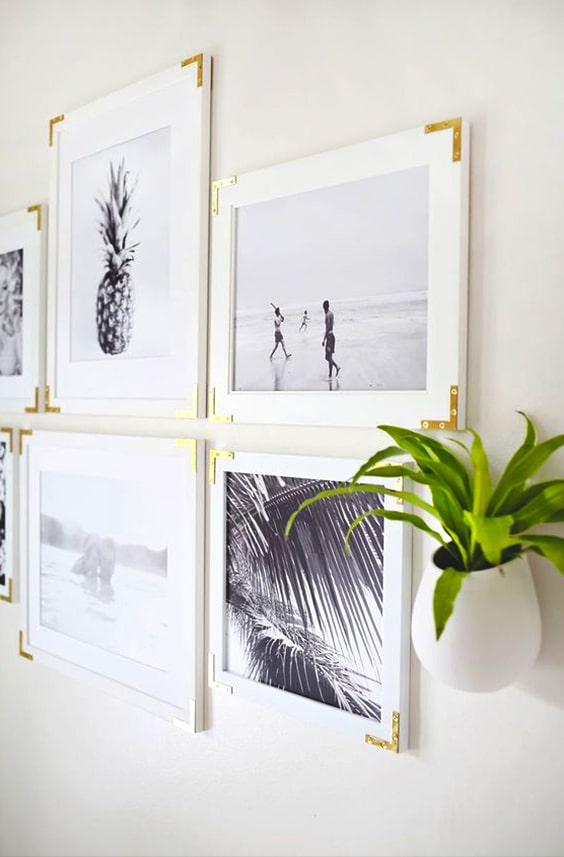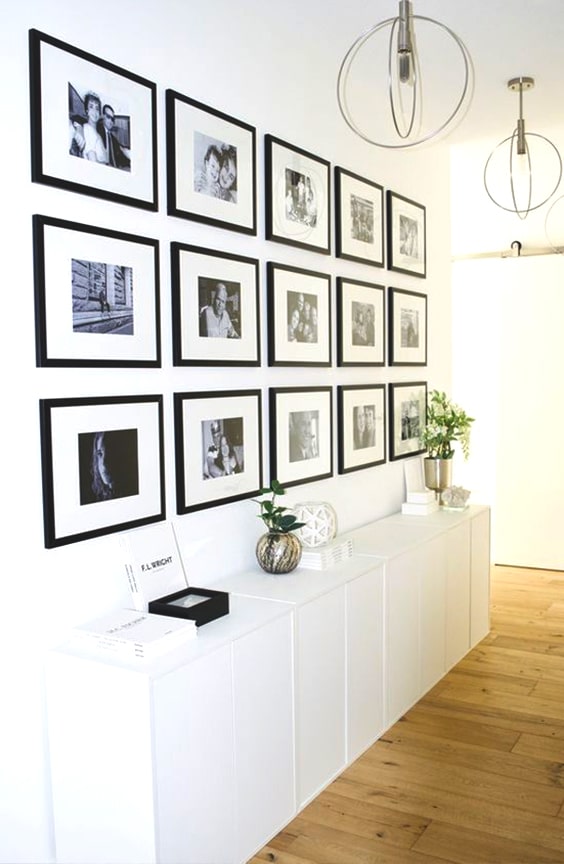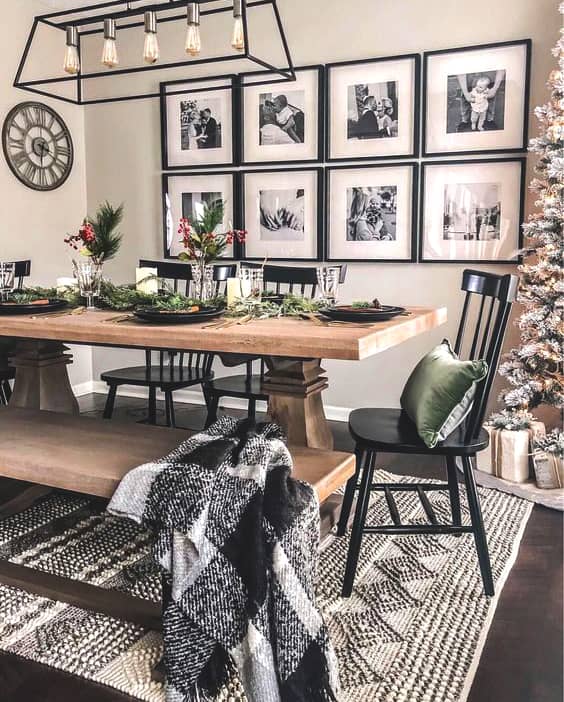 VINTAGE BOOK WALL 
It seems like we're going to talk more about vintage elements the following days. If you are a bookworm, this is the most unexpected wall decor design that expresses your interests. You can do a book wall yourself by electing the old books on your shelf which you're considering giving away. The first step is to get a hot glue and an electric drill to attach the book papers and back of the book to the wall. The key to creating a motion feeling is slightly folding open pages and adding hot glue to the different parts of them to attach each other. Here you go!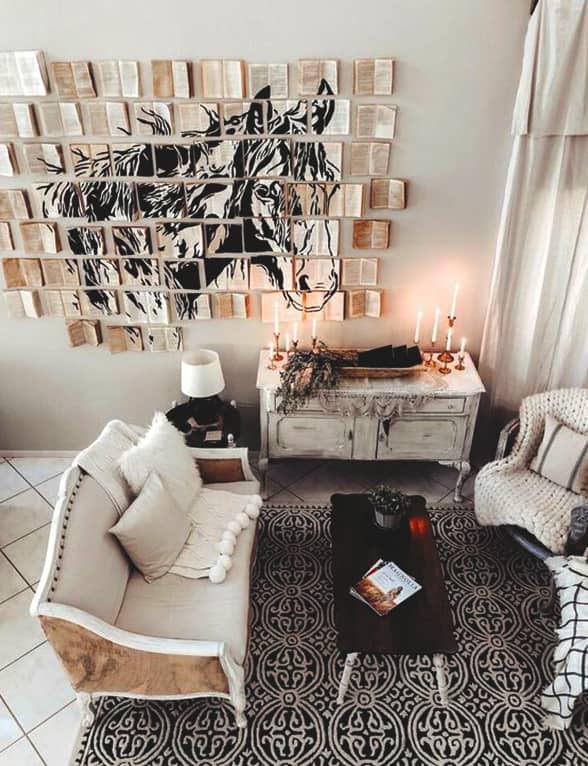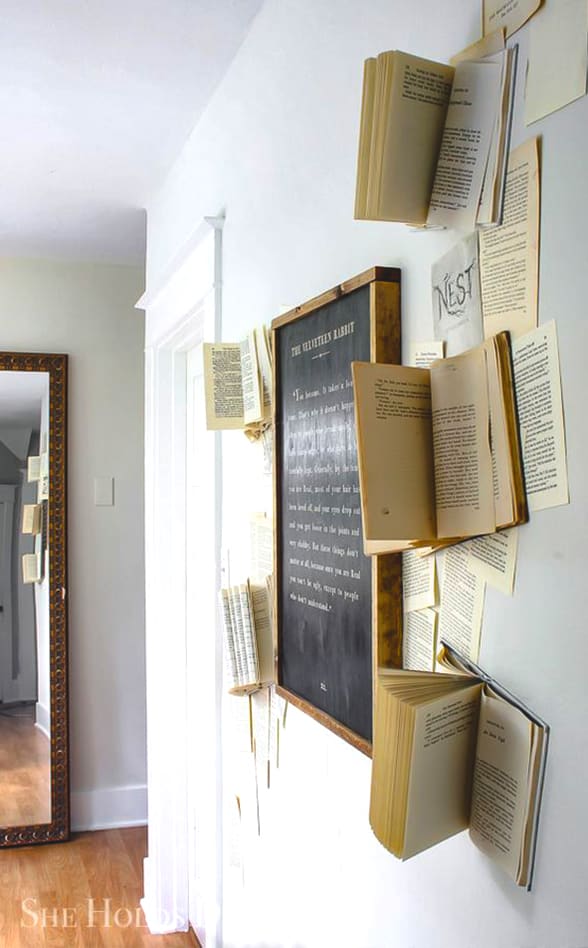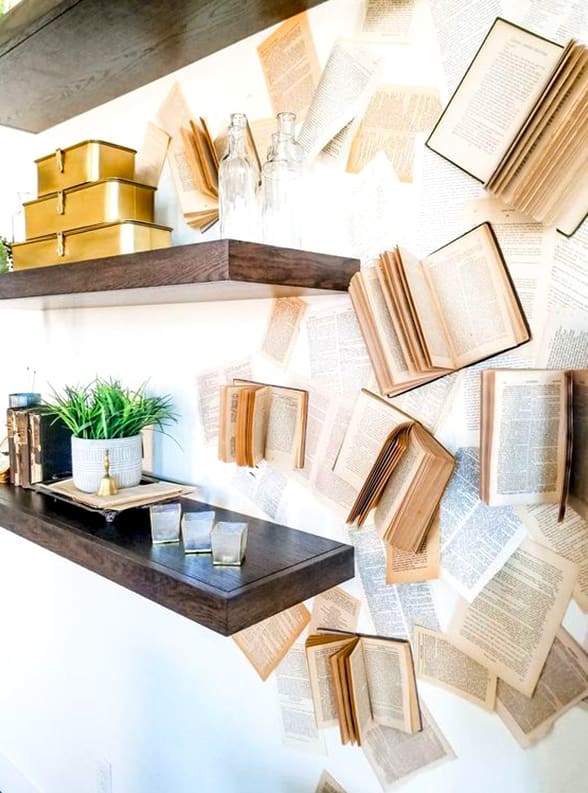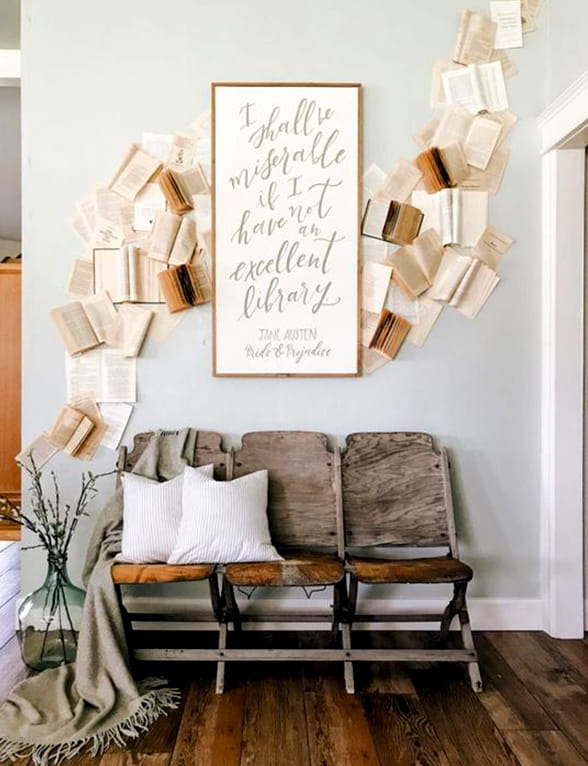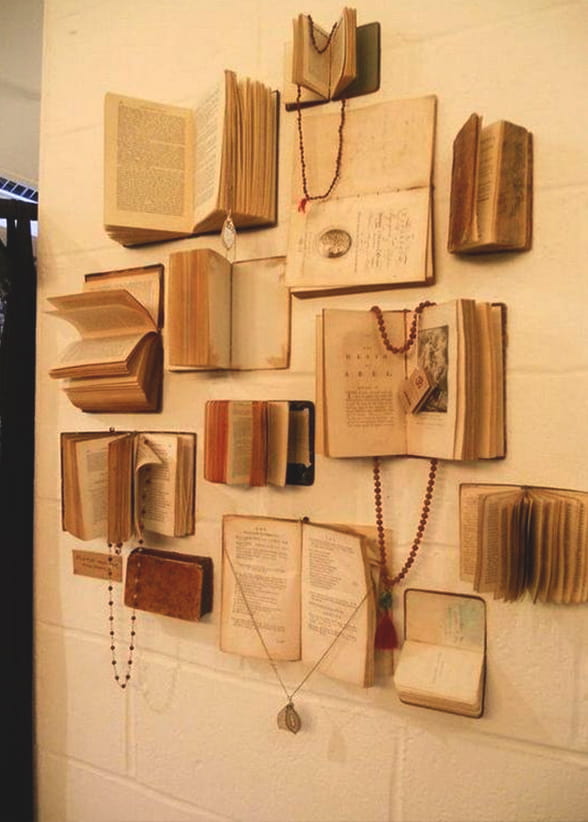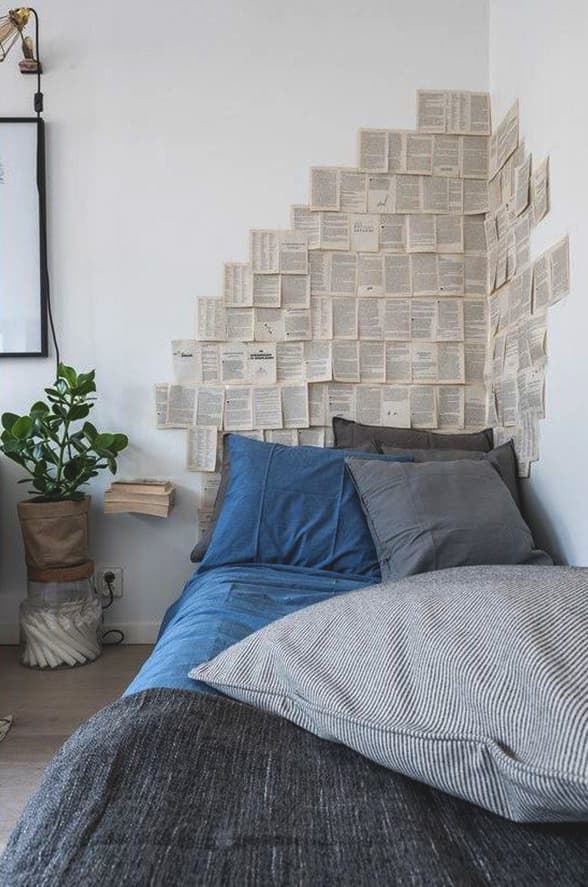 STRAW BASKET WALL 
Who says baskets can only be used for storage? They're too cute and chic to just put towels or magazines in them. As straw is a highly preferred popular trend in the home decoration, straw baskets also take their place on the wall as eye-catching wall decor. Straw basket wall decor is both affordable for every budget and well-matched with many home decorating styles like boho, rustic, Scandinavian or coastal.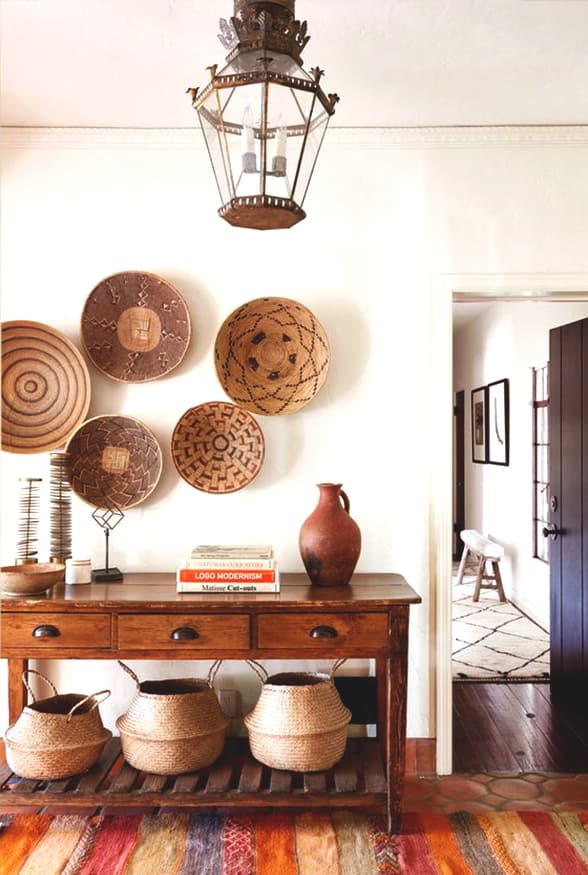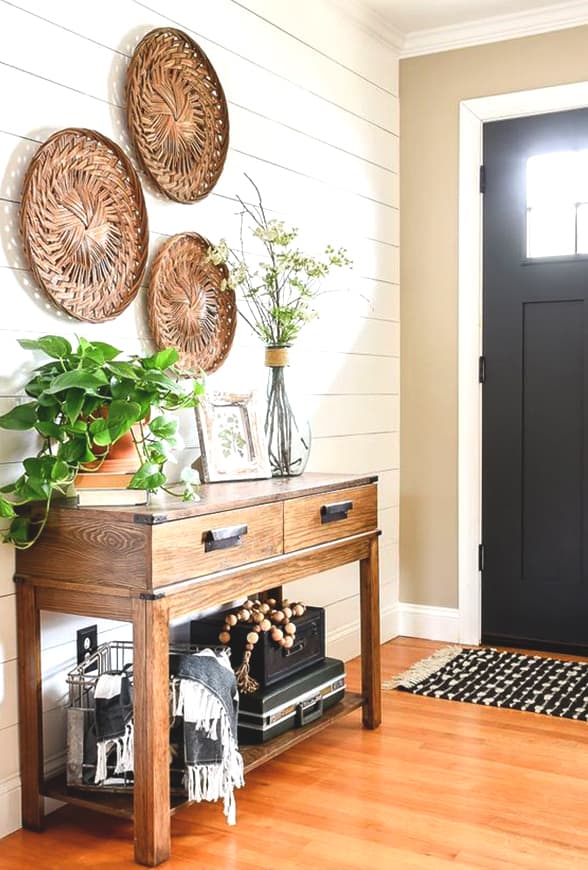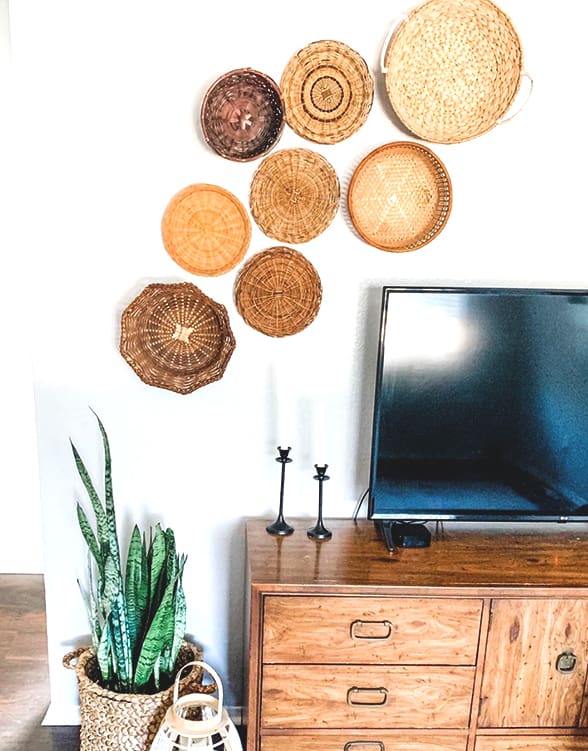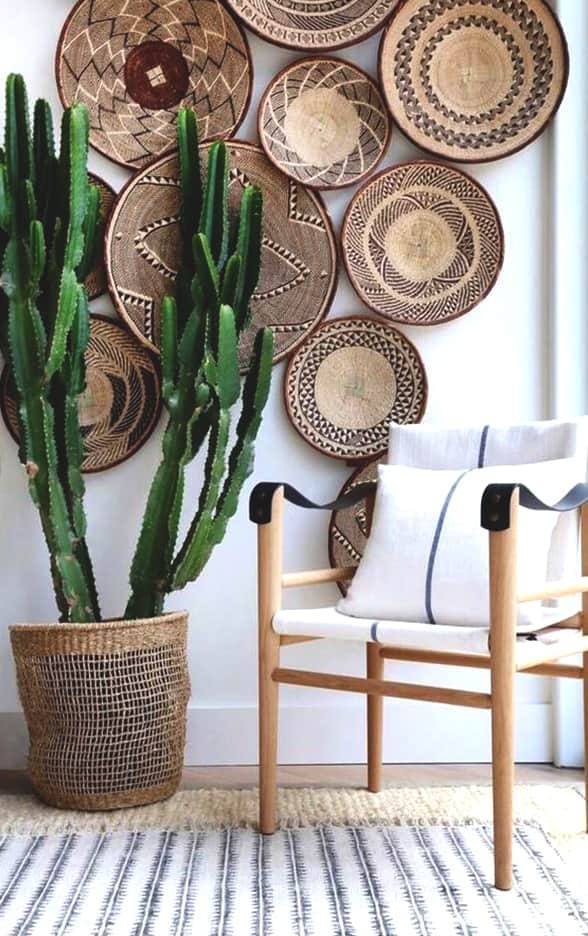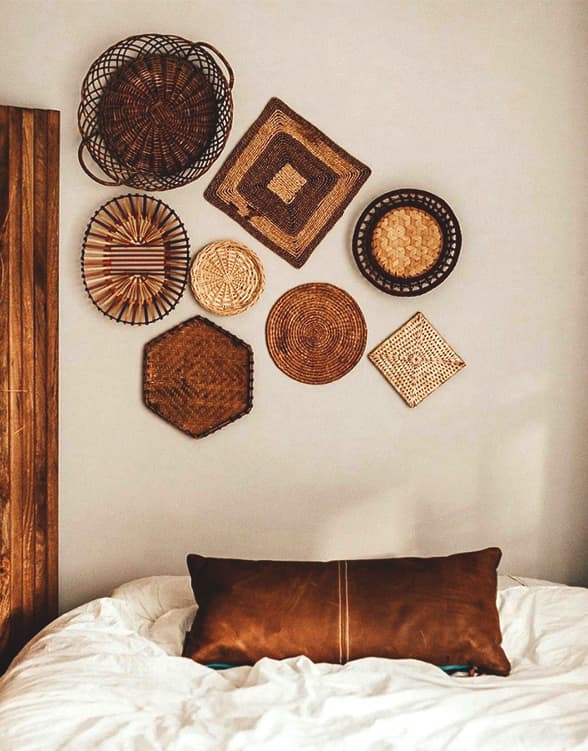 RUSTIC FARMHOUSE WALL 
Bring the nostalgic vibes to your home with the rustic farmhouse wall decor. Plus, rustic farmhouse decorations make the house a cozy and classy place that never goes out of style. The basis of rustic farmhouse wall display is all about worn out wooden and metal pieces like letters, picture frames or pots. The rustic home decoration is one of the most demanding interior styles right now, so how rustic do you like to show it on your wall? Here are some inspirational rustic farmhouse wall decor ideas for you.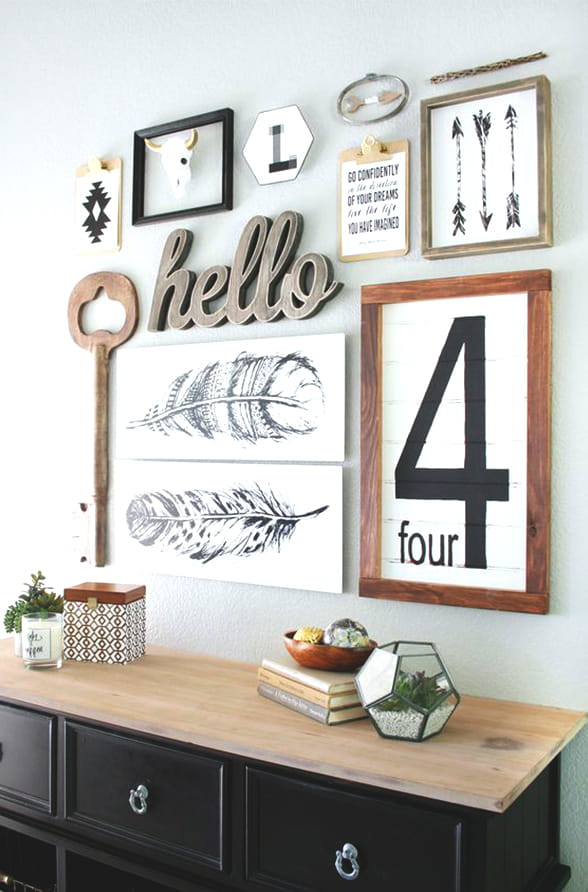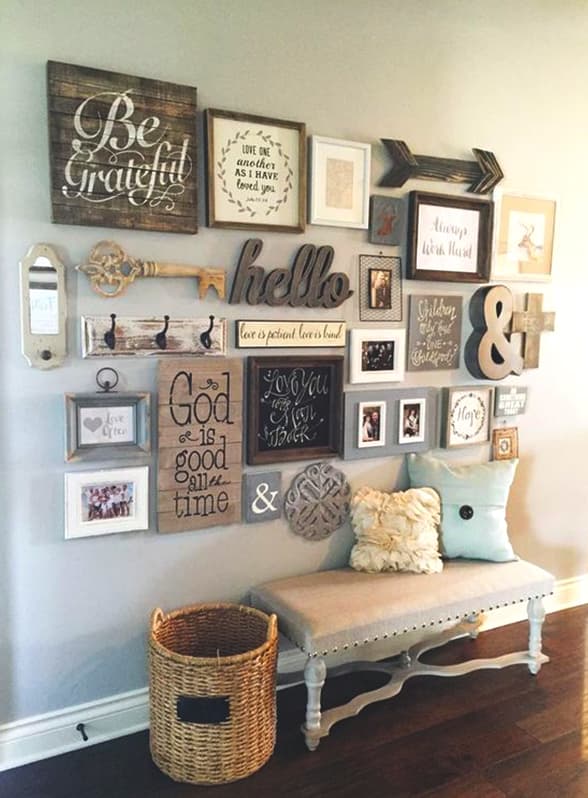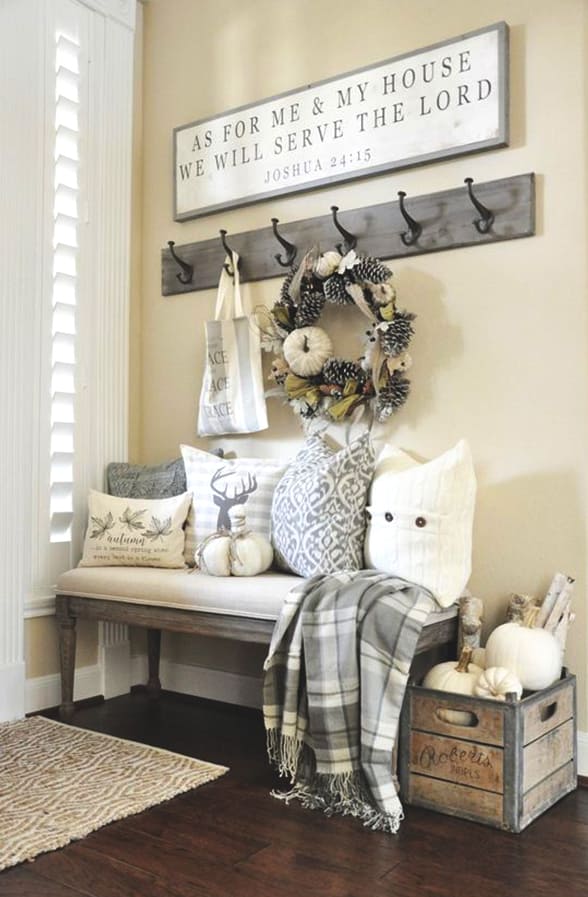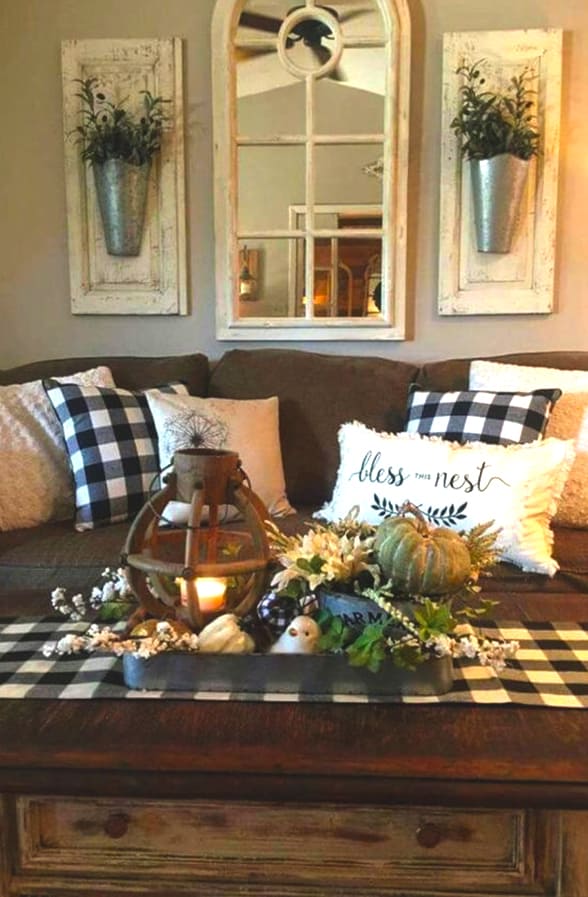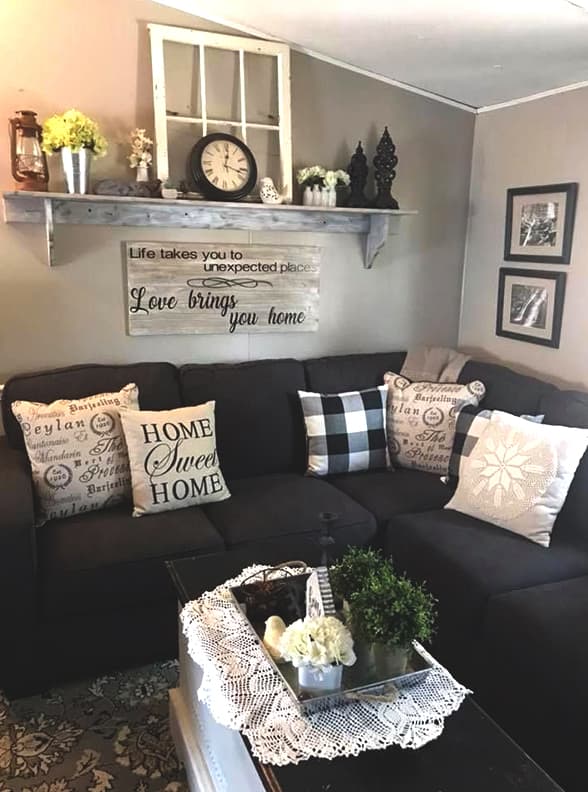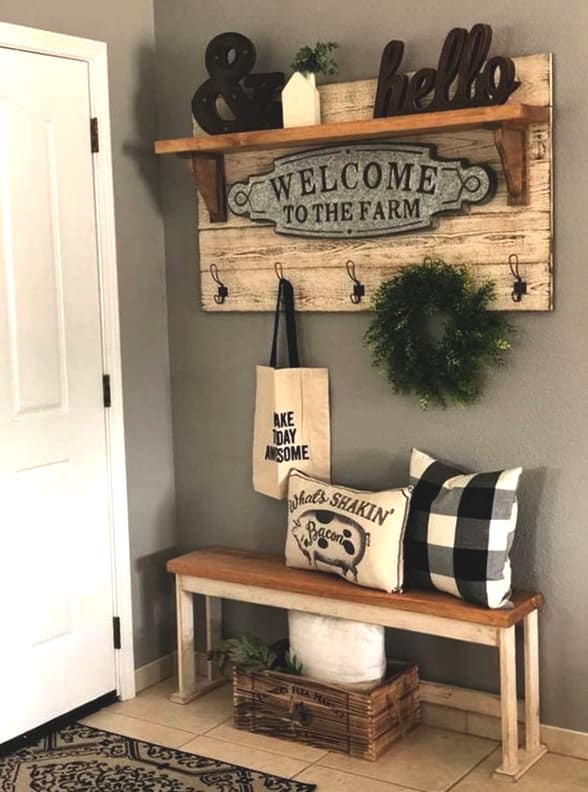 DECORATIVE WALL SHELVES 
There is no limit to what we can do to our walls, especially when it comes to shelves! You can take the shelf game to a whole new level by using your imagination and handiness. Instead of staring a boring blank wall, get a drill and choose your shelves to create the decorative wall shelves that you can place various stuff on them.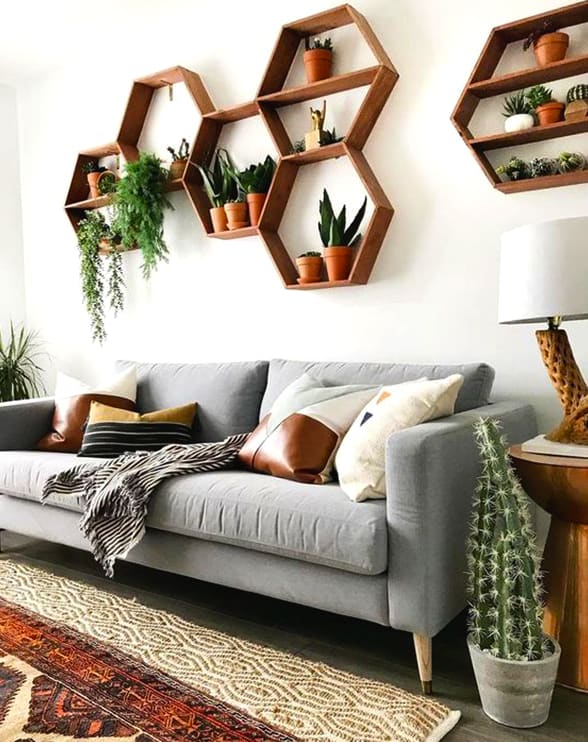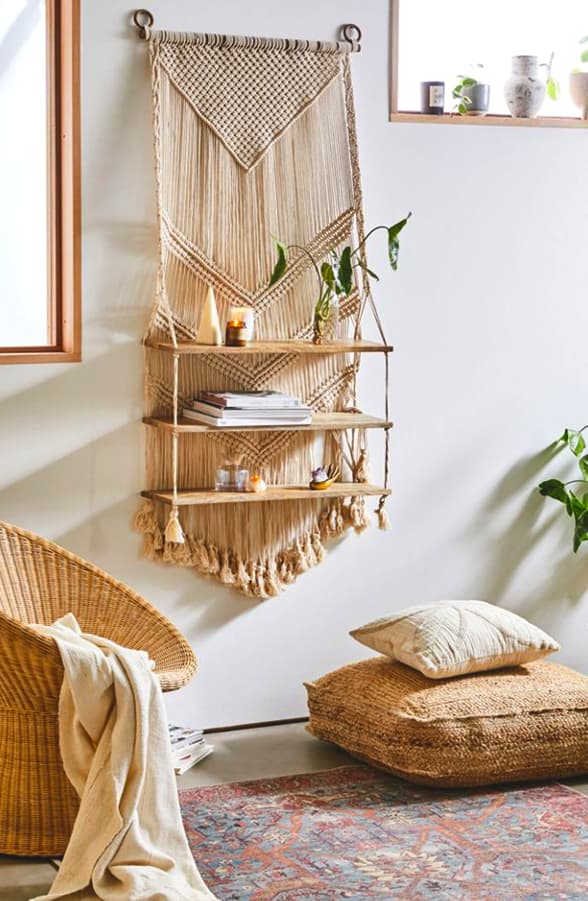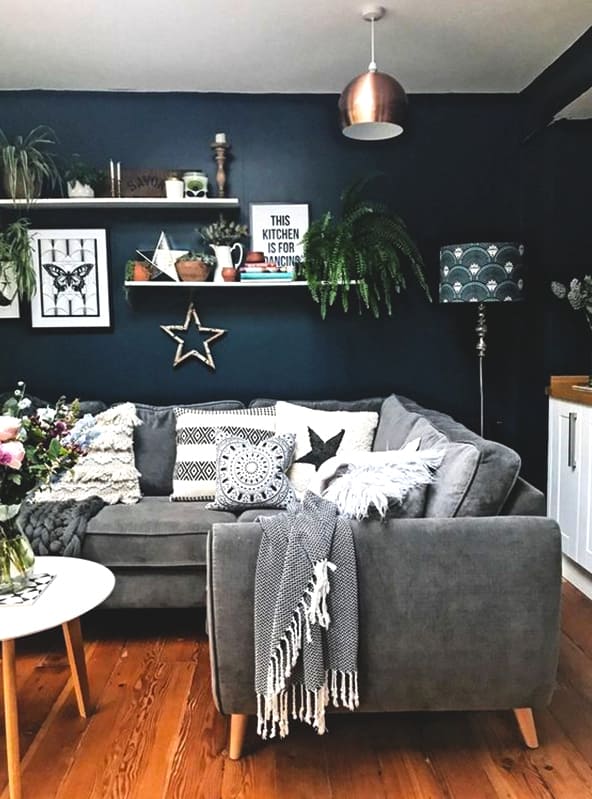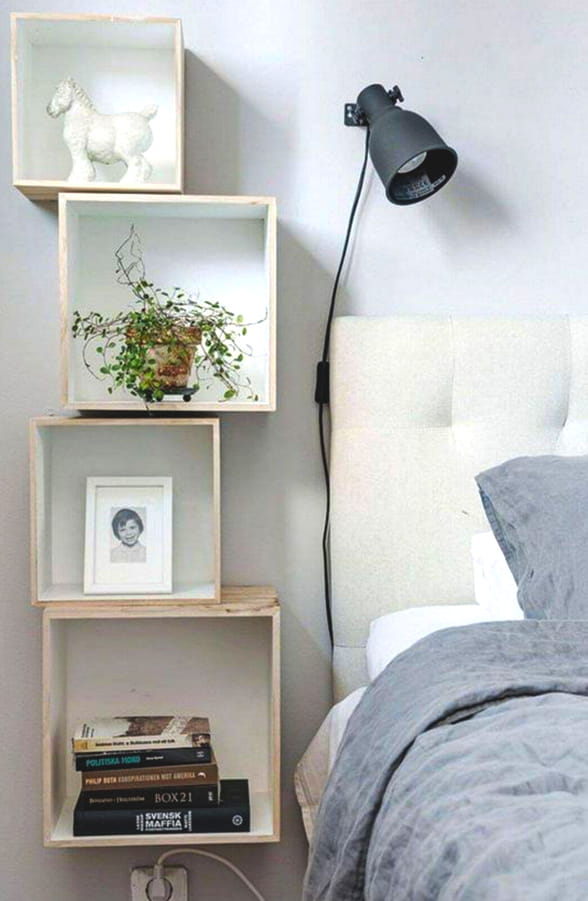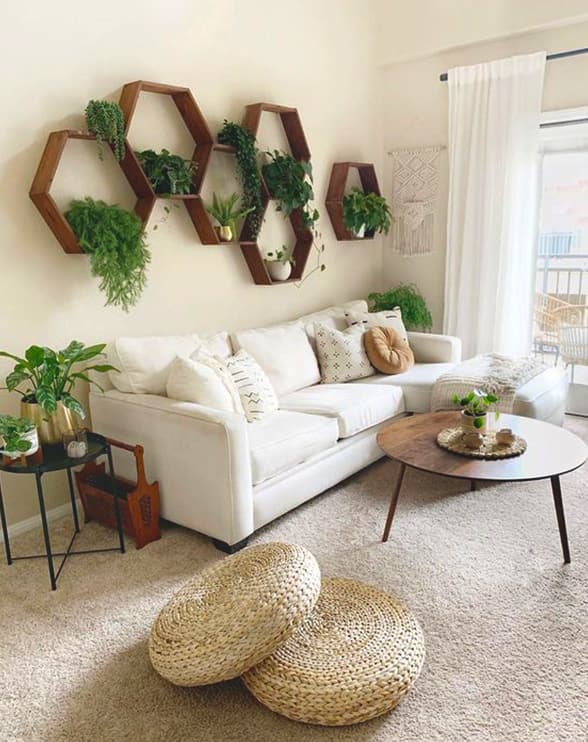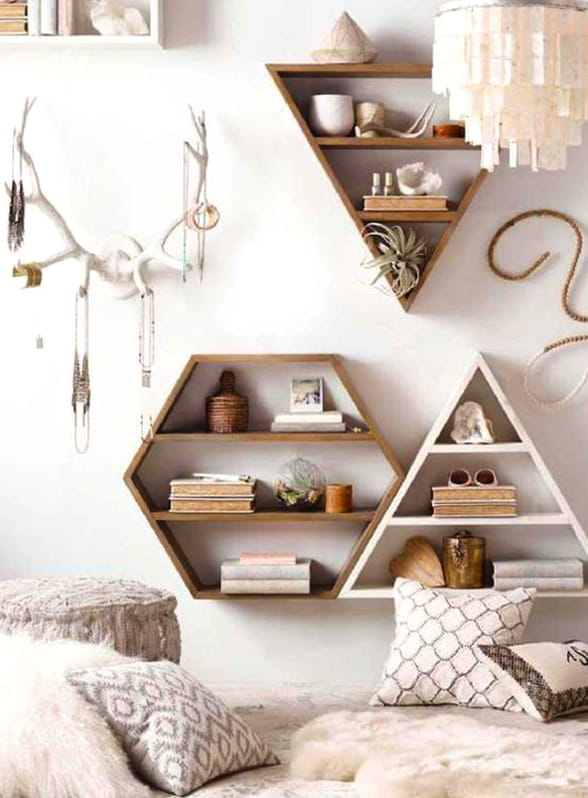 LIGHT WALL DECOR 
Trying to find the most magical way to redecorate your walls? By using the lights, you can put your walls in a pleasant mood. Whether your choice is a neon sign or a string light, lights give that remarkable energy to anywhere. The rest is up to how you decorate the surrounding of the light.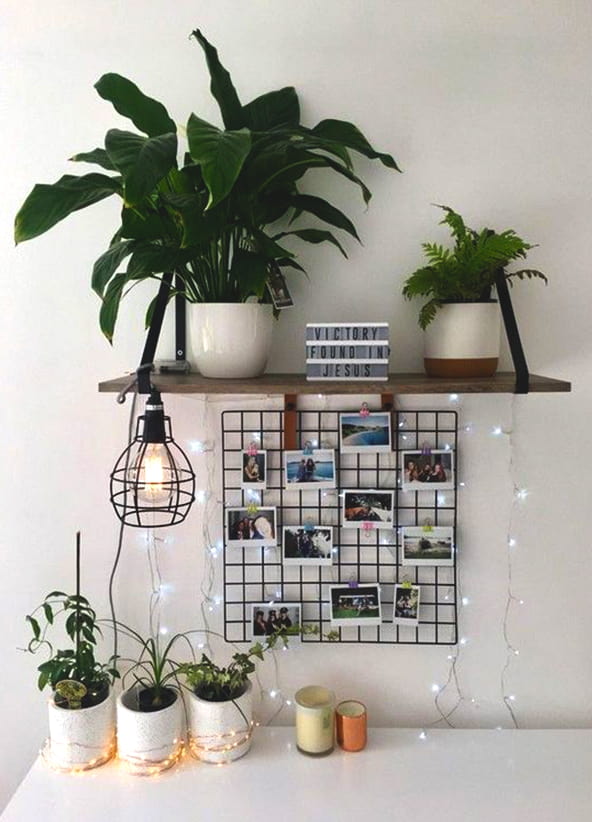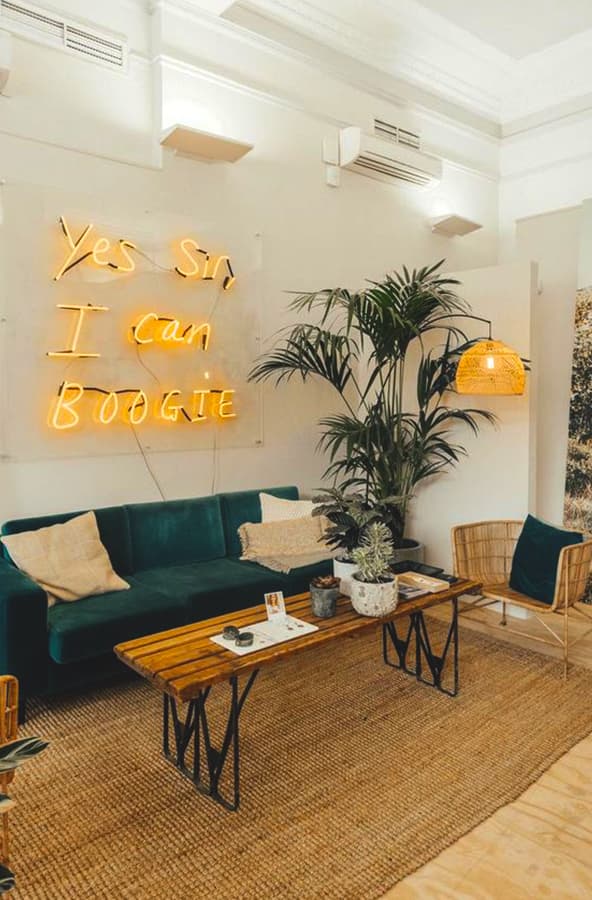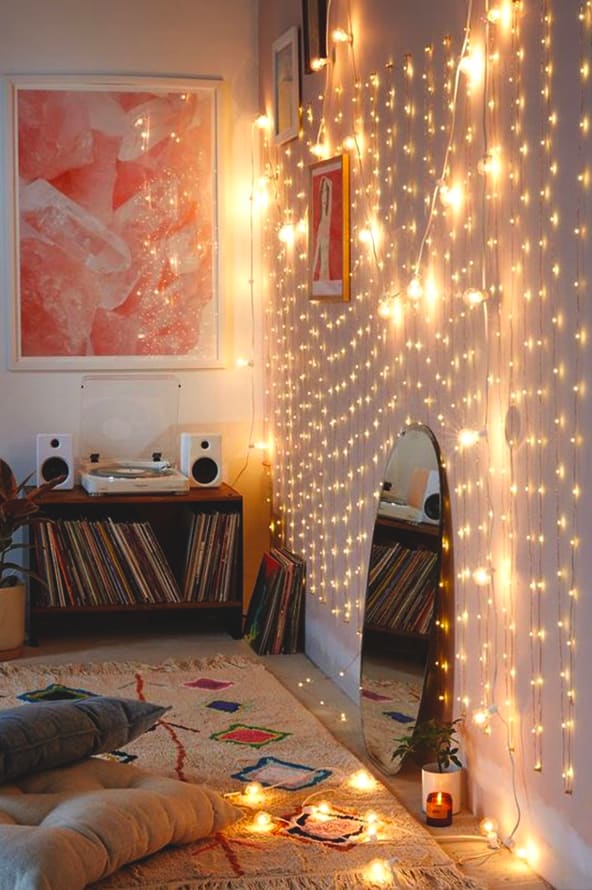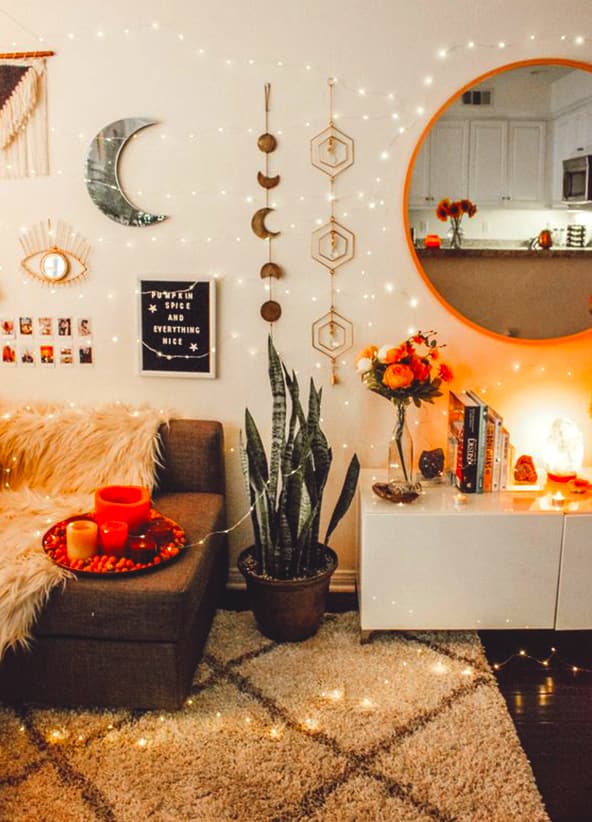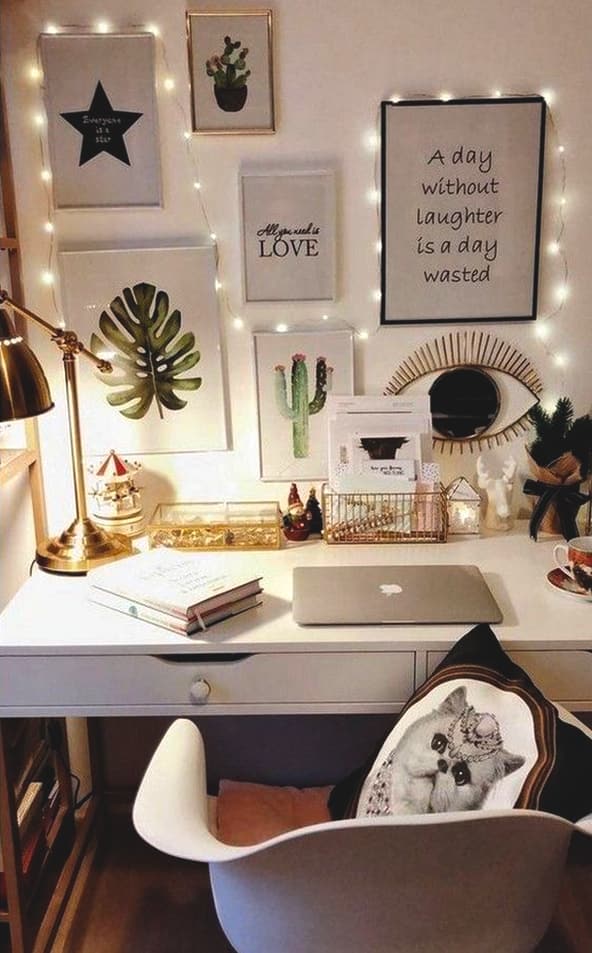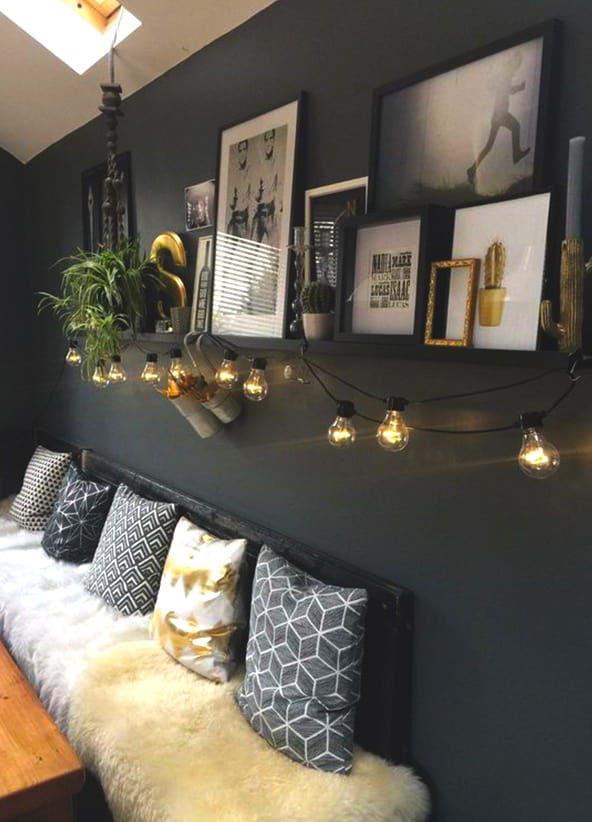 FABRIC WALL DECOR 
There's no need to spend a fortune on arts for your home while making your own art with a pretty low budget. Fabric is one of those versatile materials from antique carpets to old curtains, there are many fabric wall decor art ideas that you can do it yourself. Wrap your favorite pattern textiles around the canvas and hang them on your blank wall in order.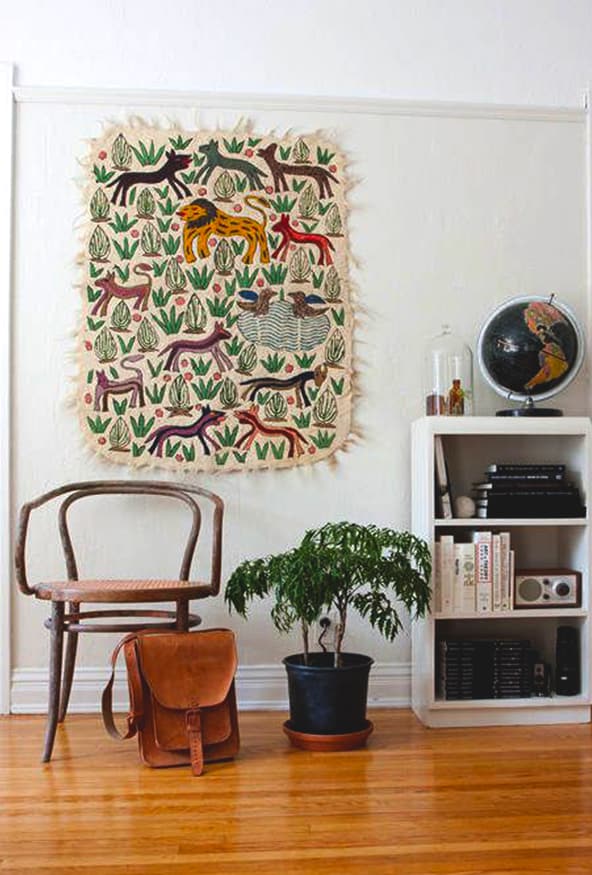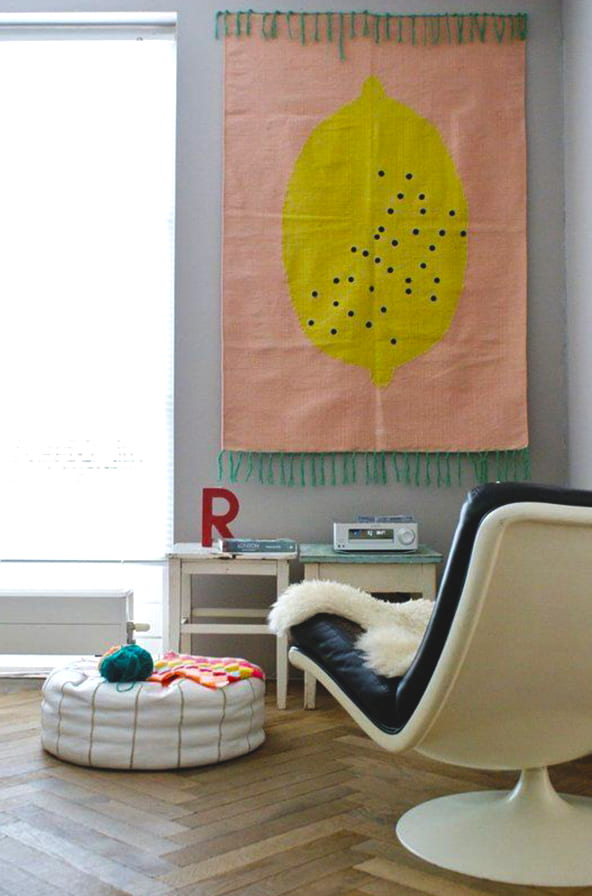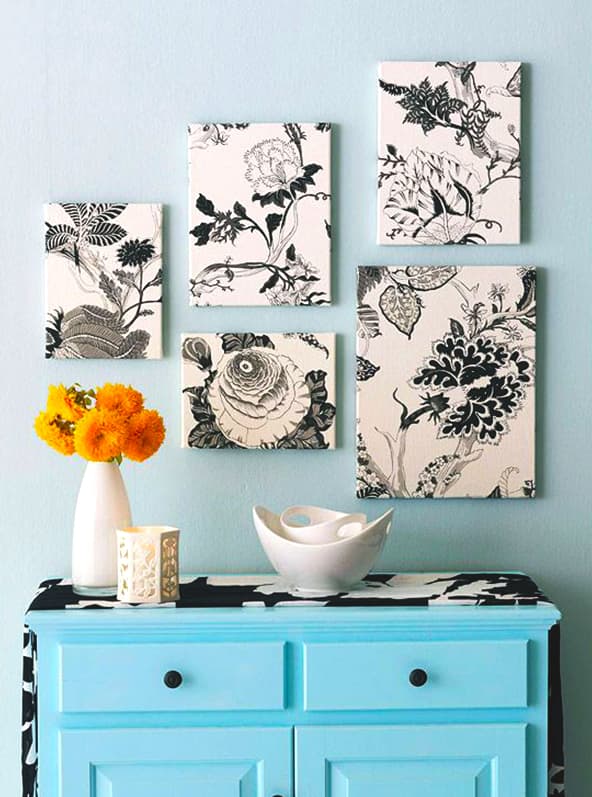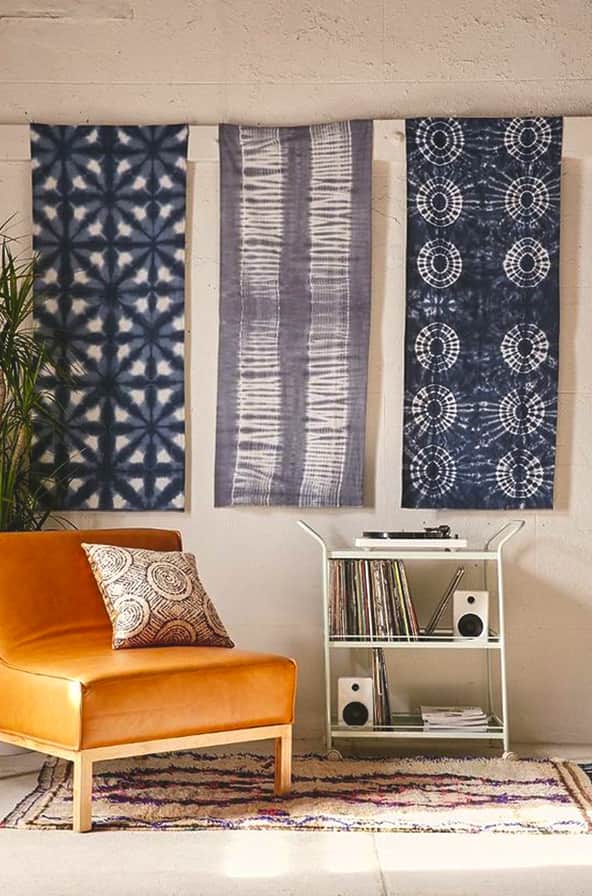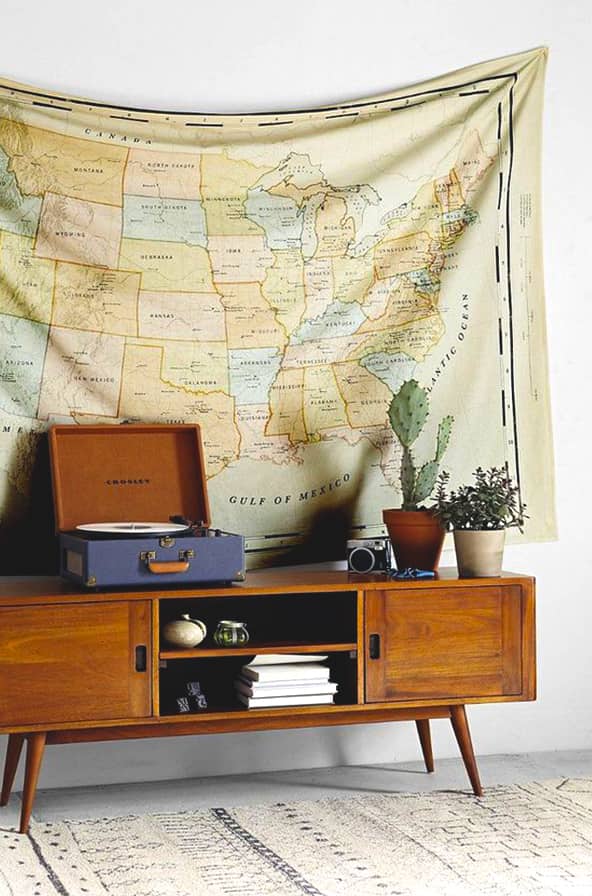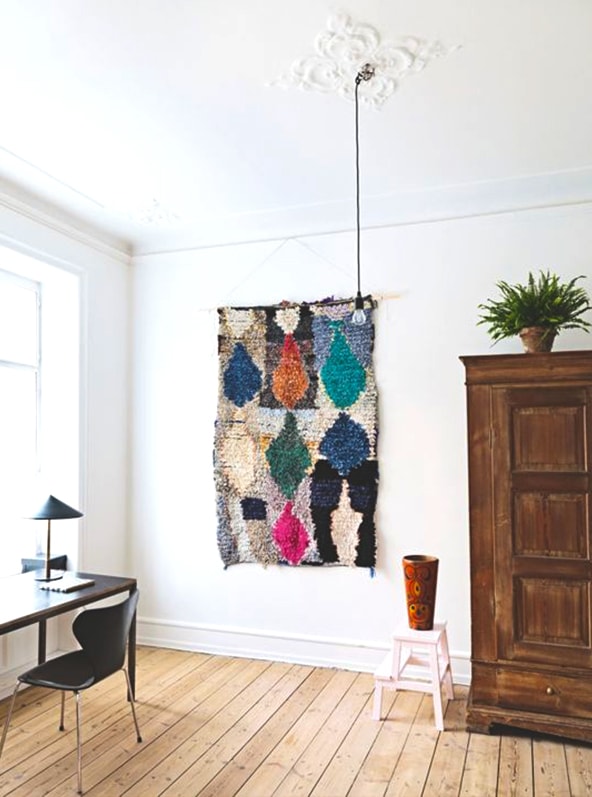 FLOOR MIRROR 
If you need more lights in your space, lean a mirror to your blank wall. If you don't need any light in your space, still lean a mirror to your blank wall, because it's the trendiest interior design necessity recently. A floor mirror gives a sophisticated and contemporary spirit to your living space.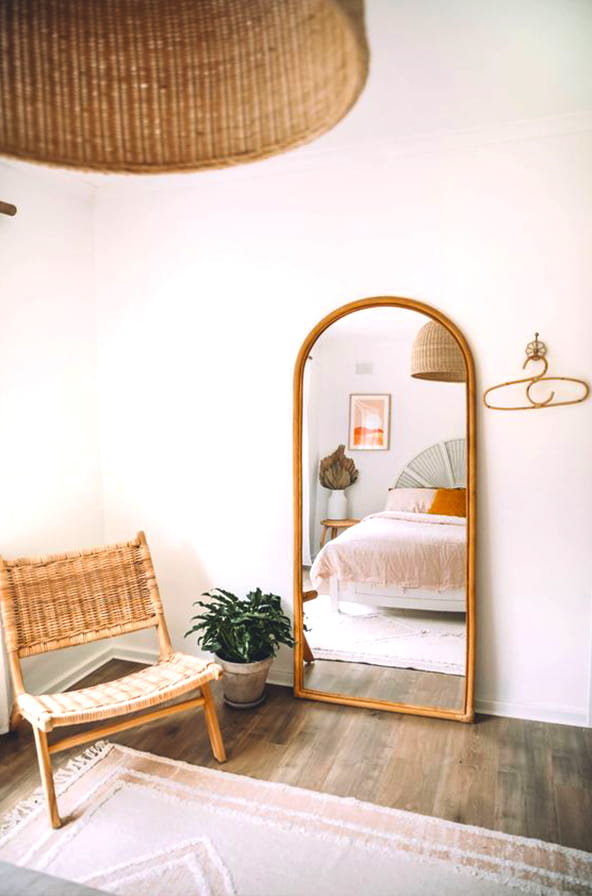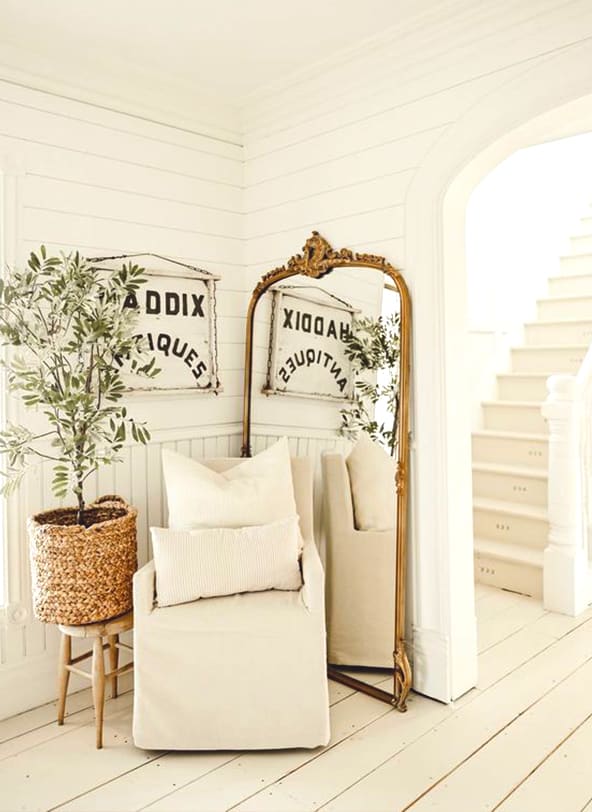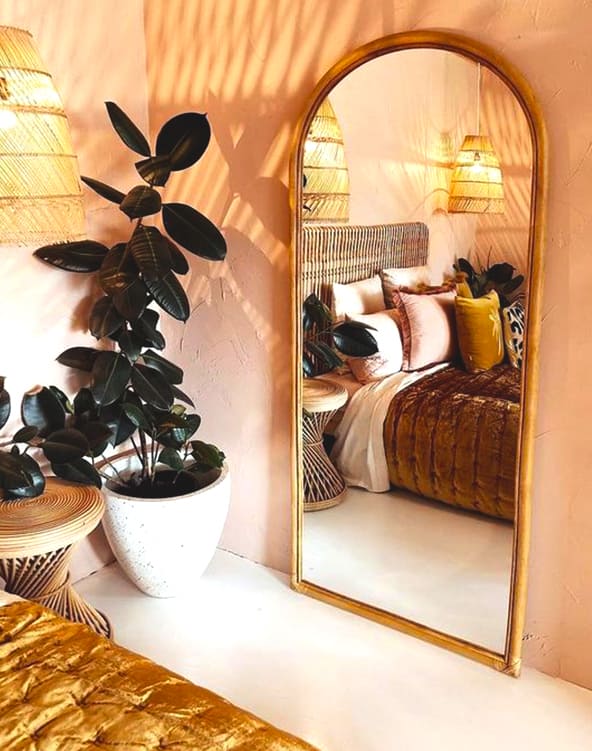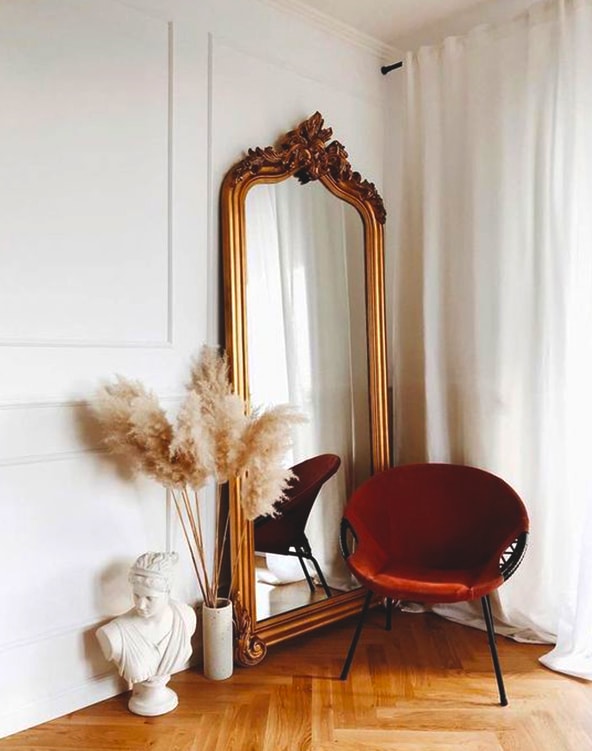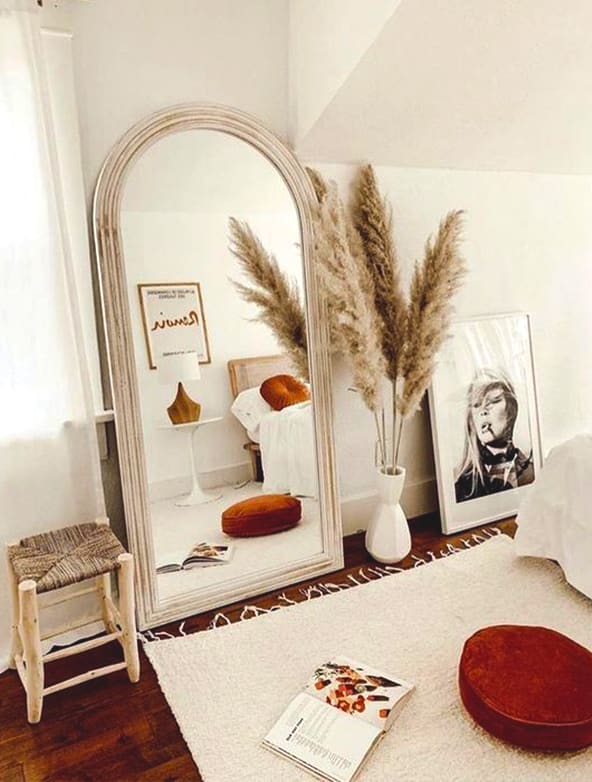 HAT WALL DECOR 
Do you have hats waiting to be used somewhere in your closet? Here's a great idea that you can both present your hats and make your dull wall more flashy space. Also, there will be an environment that your hats always be in the spotlight, then you'll want to wear them. So, you're evaluating both your hats and your wall. Genius!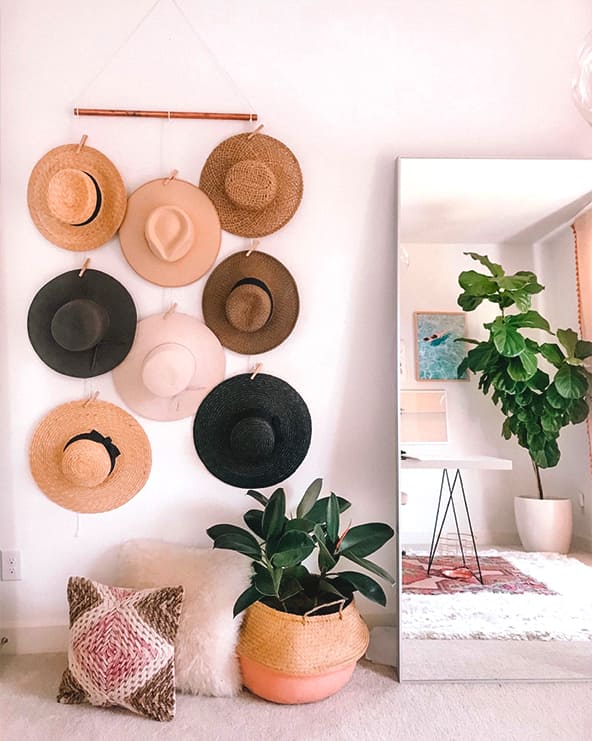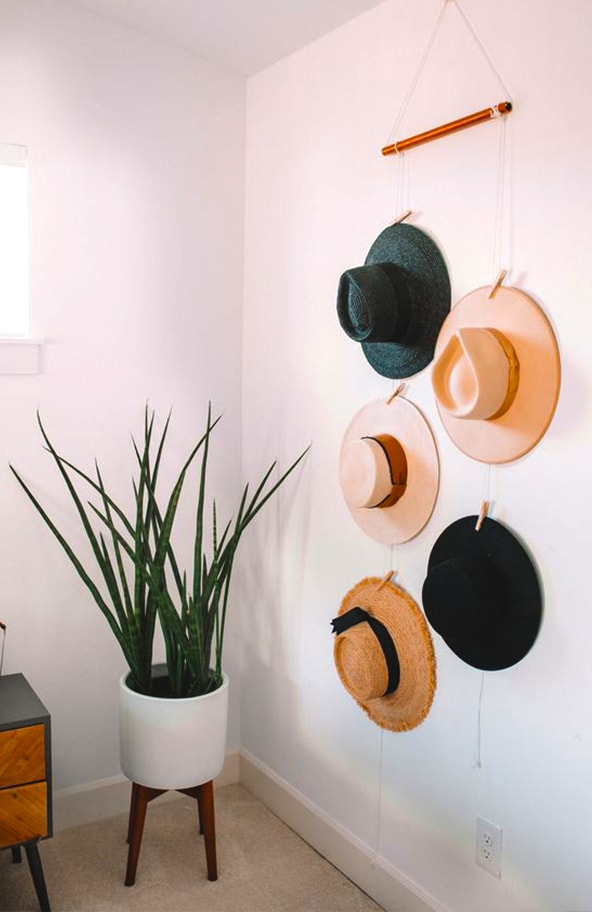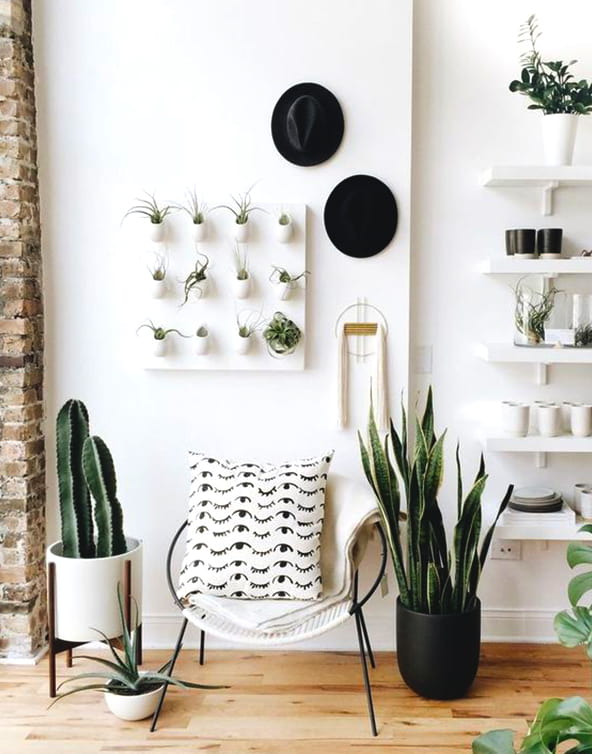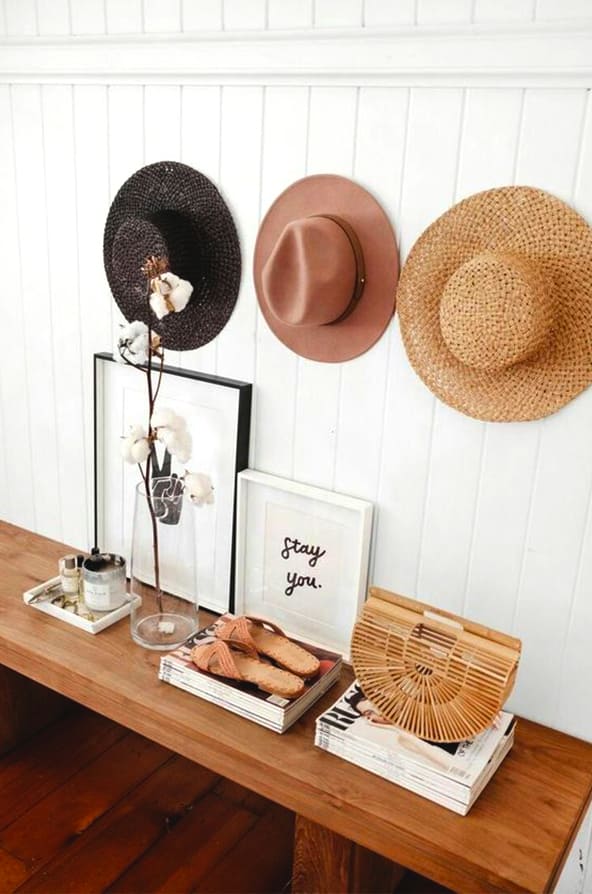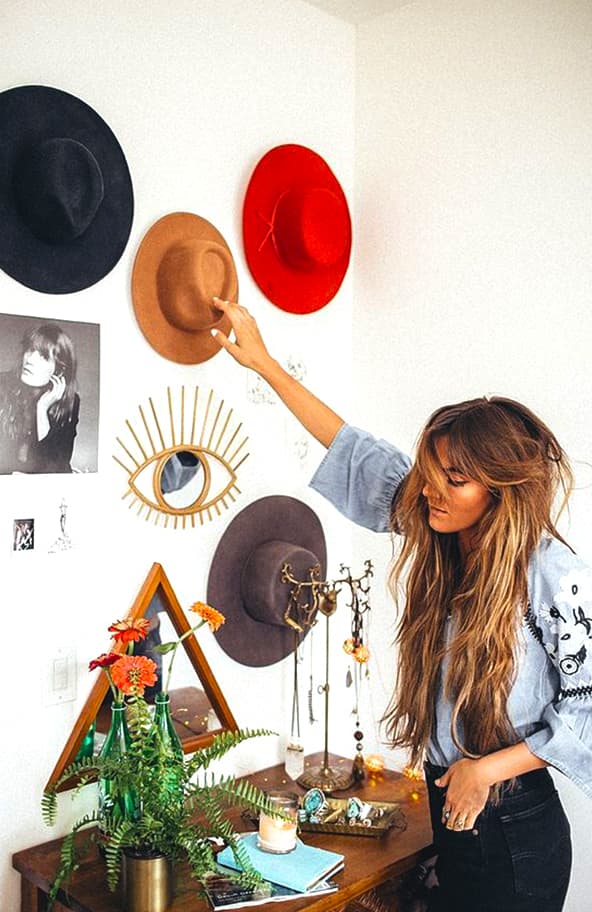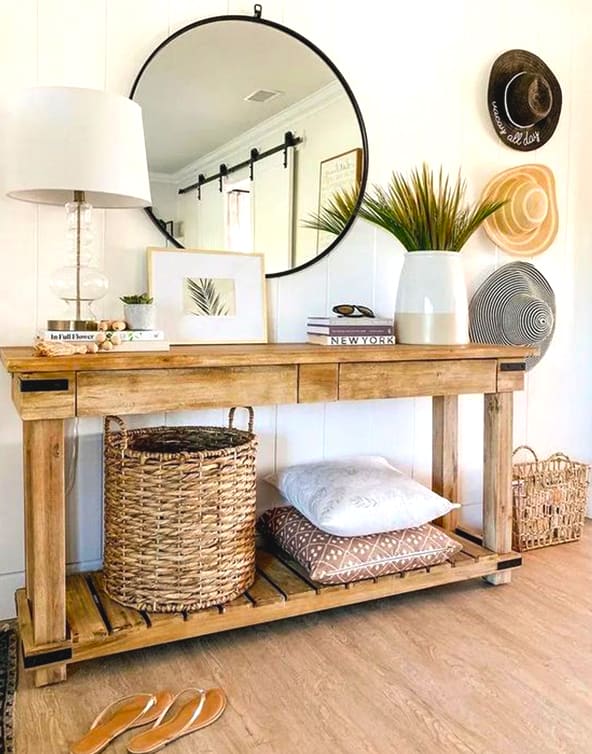 FLOWER WALL 
Turn your sanctuary's wall to a festive flower field to upgrade the delightful air of the place. You can get a flower wall by using all fake flowers no matter where you want to hang them from the bedroom to the living room, it'll totally make an "Aww!" moment for every guest.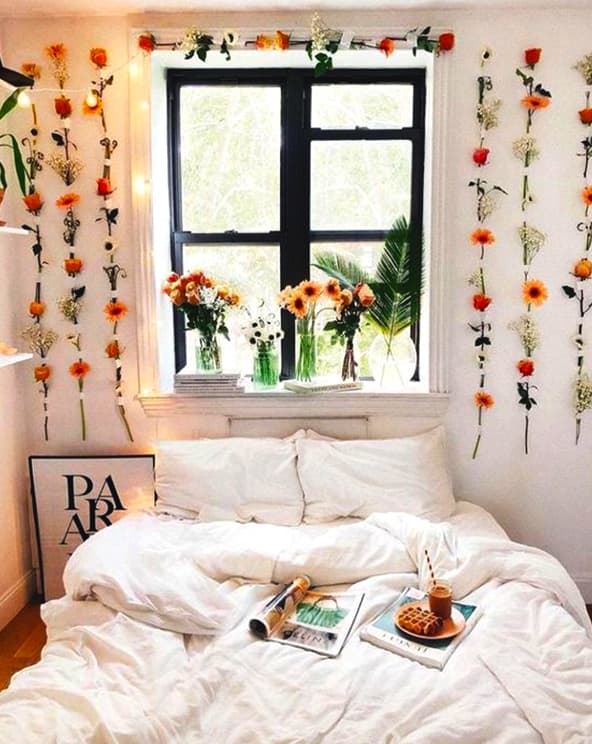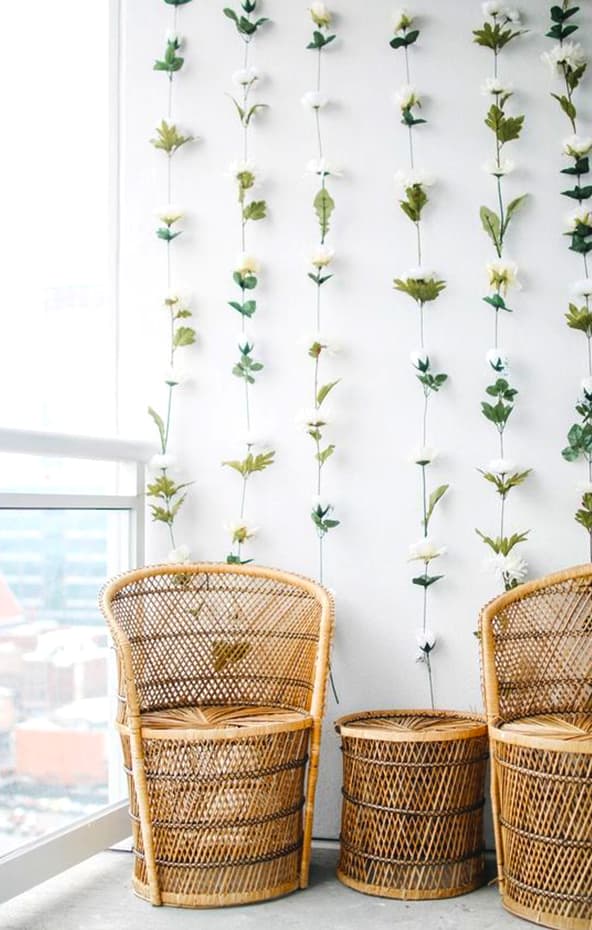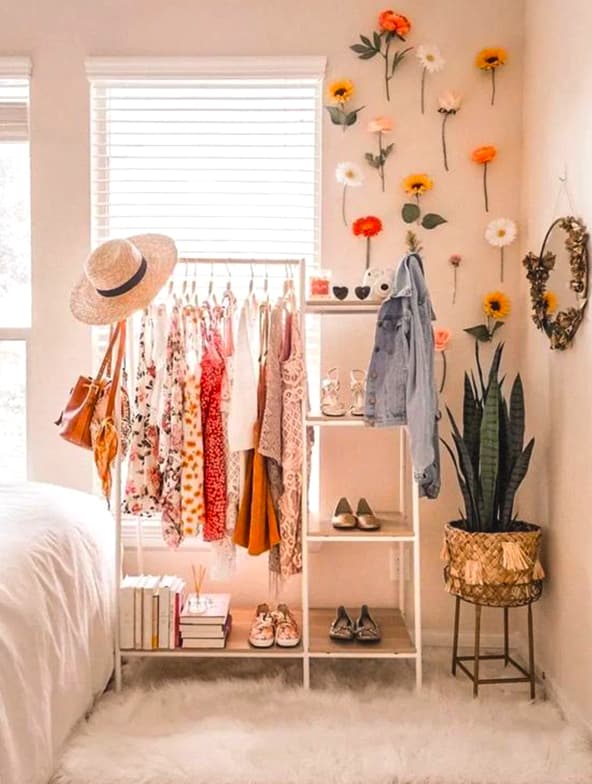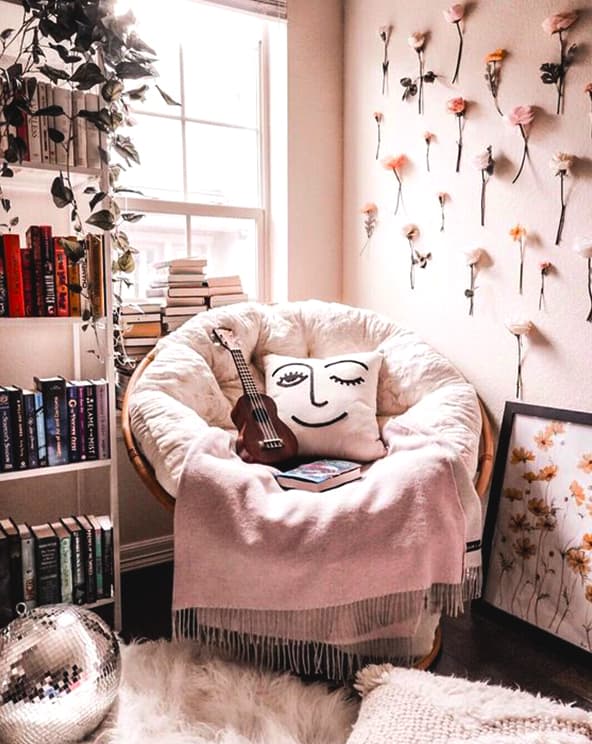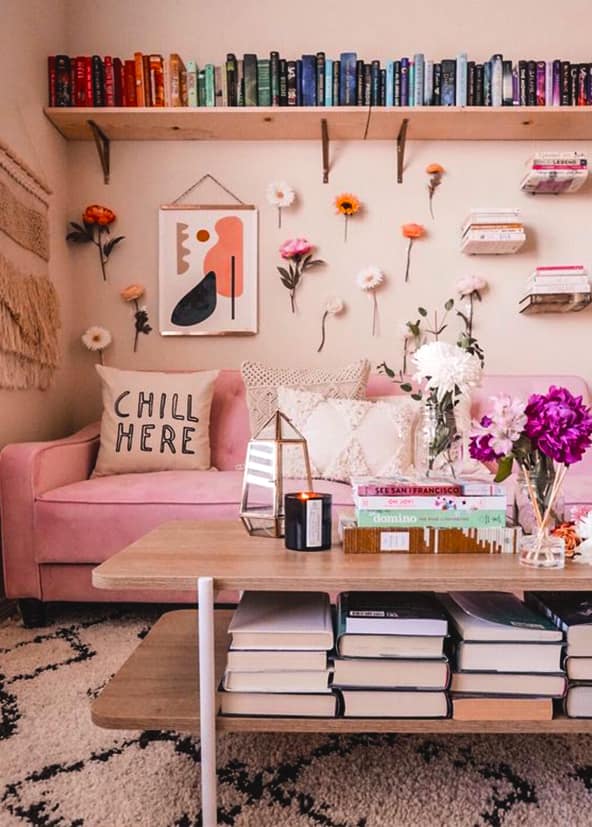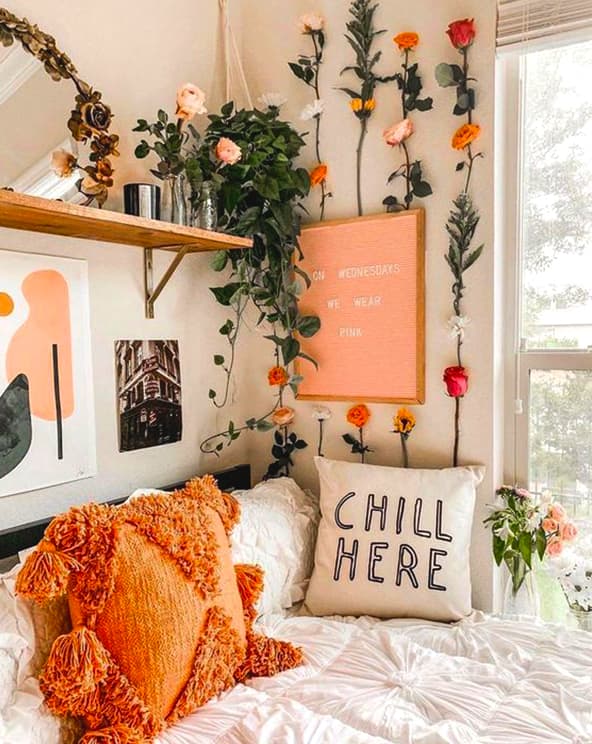 TAPE GALLERY WALL 
If you want to make a difference with your home style by going out of shapes, tape gallery wall decor will satisfy your artistic sight. Also, it doesn't need any drill, glue or nail, just organize your tapes and photos to hang, then decide on your template. It's easy-peasy!