Every new season is a reason to make a change in your look, thankfully we've stepped into the brightest months. Summer is coming towards with all its vibrancy. YAY! And I can't help this desire to refresh my hair color in meanwhile. Even though it's a tough choice to decide your next hair color, there are tons of stunning spring/summer hair color ideas in 2020 that I'm gonna help you to make your decision. From contrasting colors and ashy hues to the richest reds and the most natural blondes. If you haven't met the spring/summer 2020 hair color trends yet, you're about to see these hair colors everywhere including your IG feed. So, be ready to take your screenshots to show your hair colorist!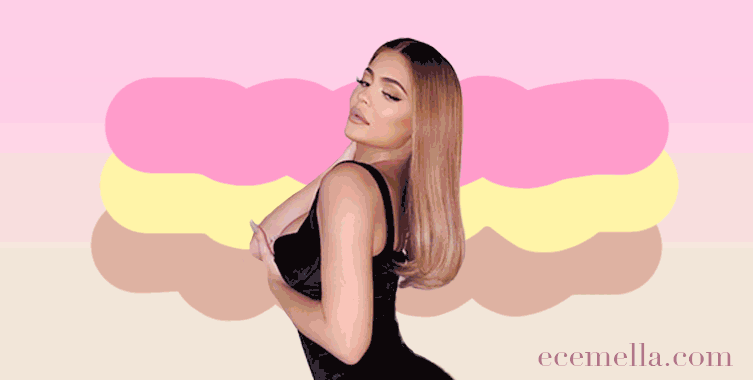 BRONDE HAIR COLOR
Not only giving you a natural look also it's the perfect shade in-between the blonde and the brunette. Bronde is the color that lightens your look who needs a flattering change for the following spring/summer season. There are endless bronde hair color ideas you'll crazy about this year such as bronde balayage, light bronde or ashy bronde. Plus, ever since Kylie Jenner showed up her iconic natural-looking bronde hair, this raddest hair shade is more popular than ever.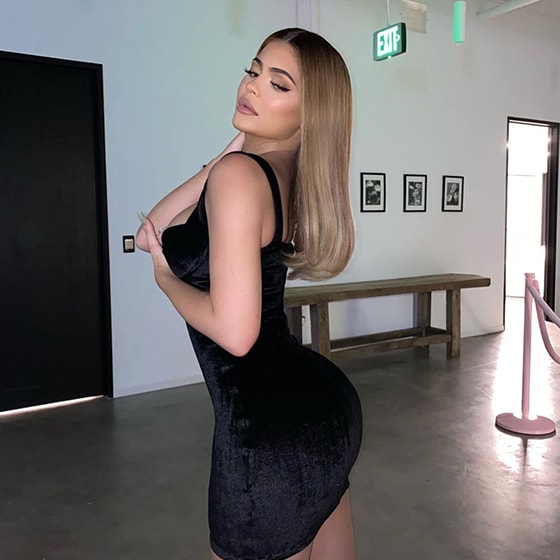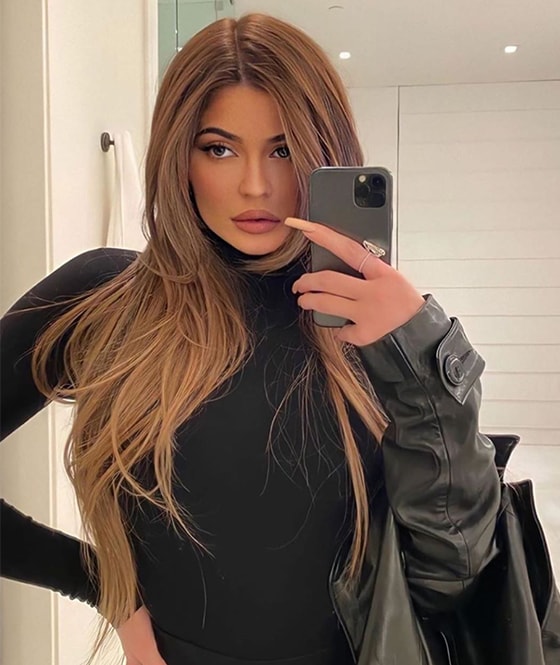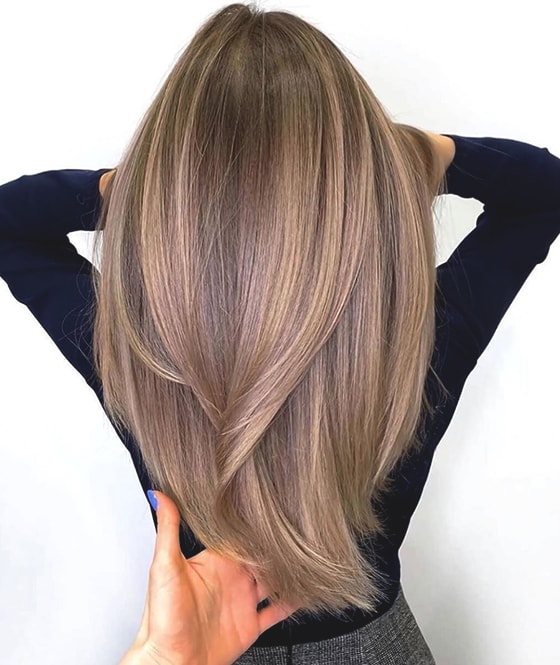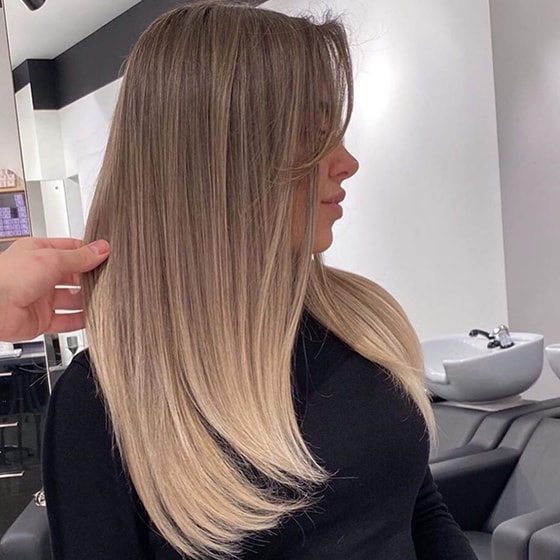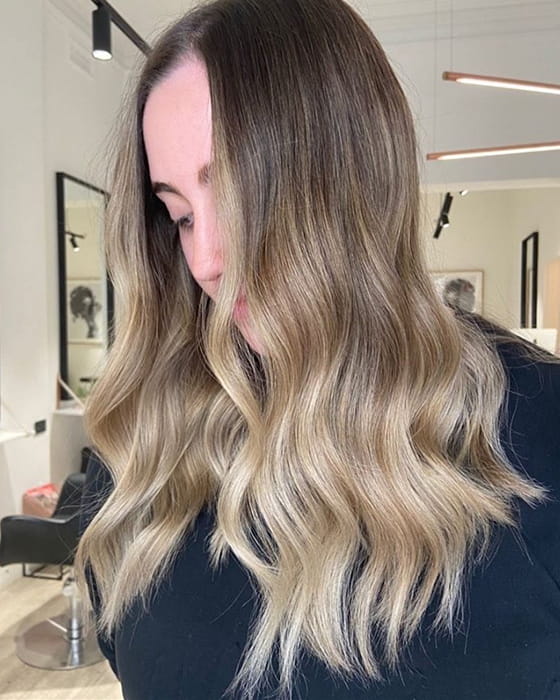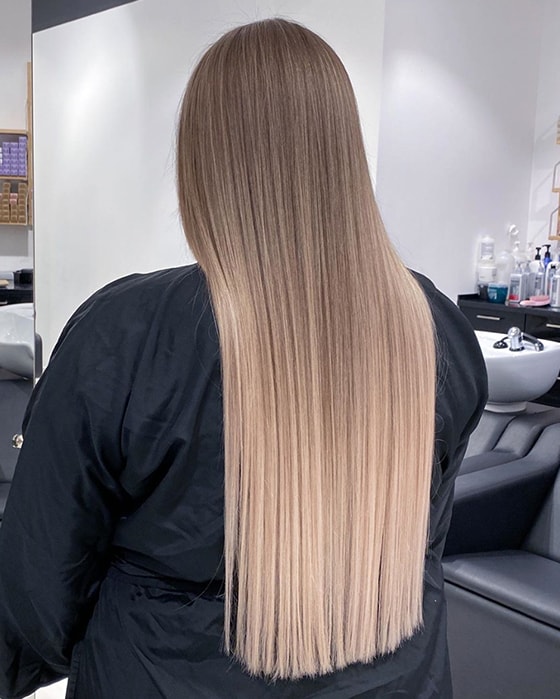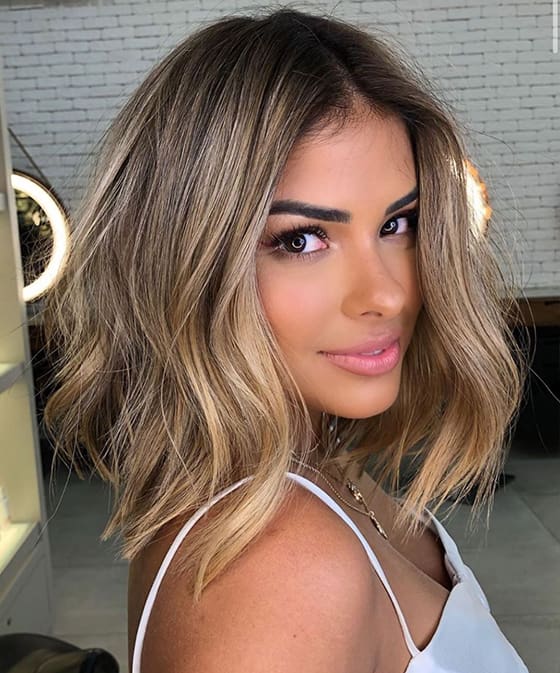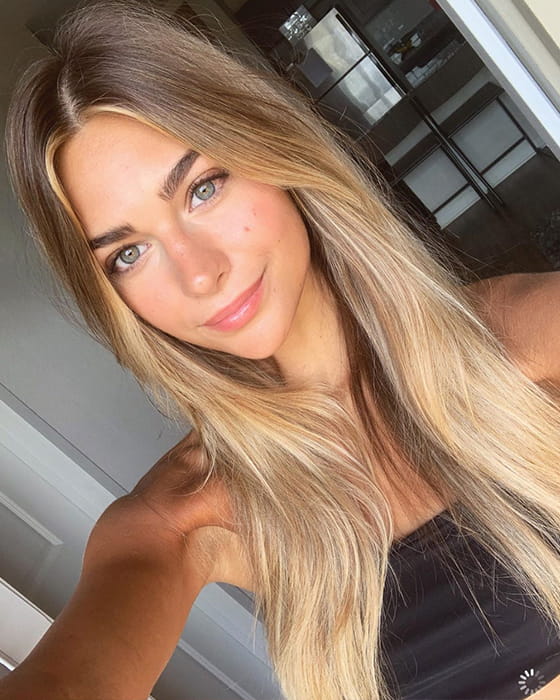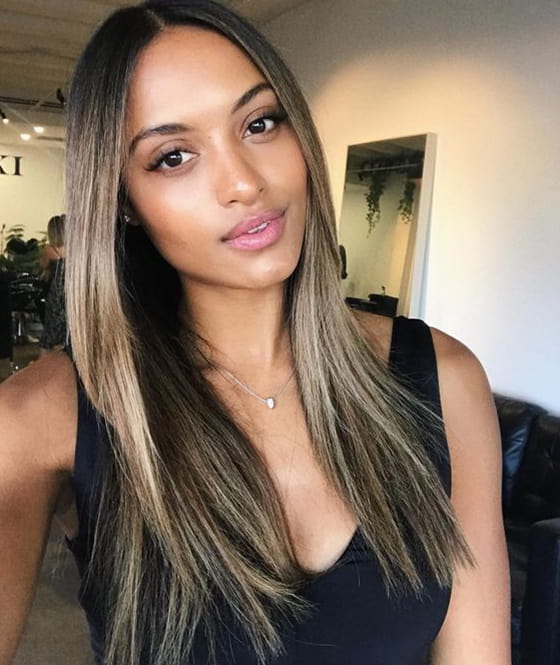 LILAC HAIR COLOR
Looking for a huge transformation to blow minds? So, don't look away cuz' here's the bolder hair color of this season! Lilac has made its mark everywhere this year and it also includes hair color trends. Lilac hair color is insanely adorable which gives you a completely unique and fairytale vibe. Plus the best part, it can be dyed in many variations like lilac ends with dark roots, metallic lilac or lilac ombre. Also, a wig is another great option for changing your hair color without damaging it. I can't see an excuse not to love lilac hair this season, take your hair to the next level with a pinch of lilac!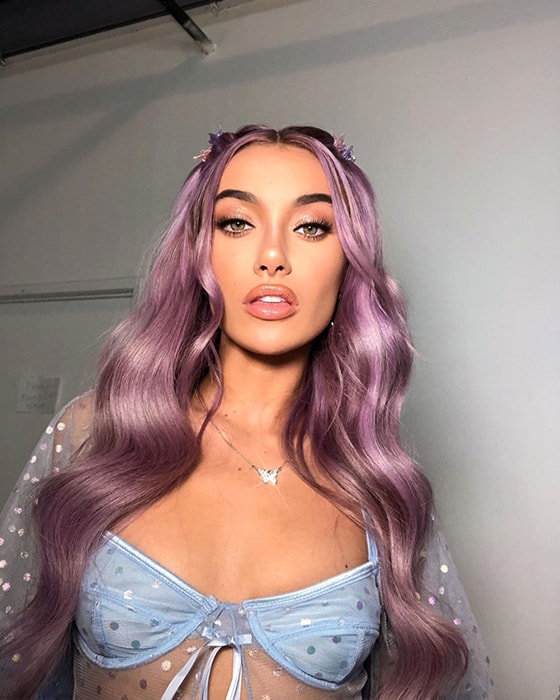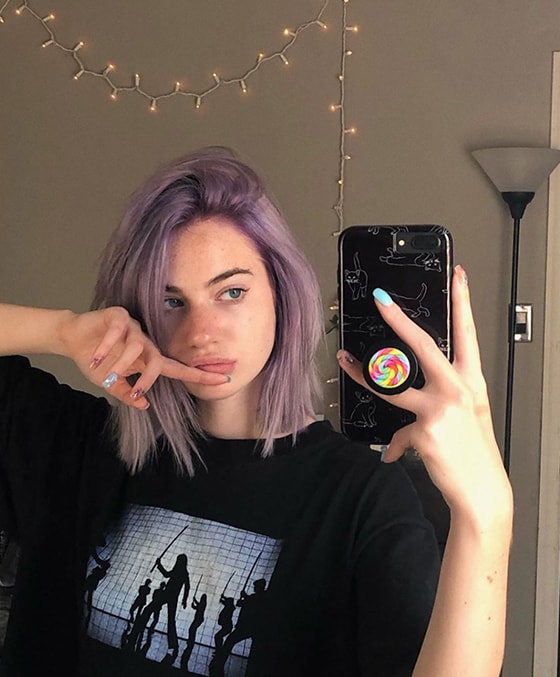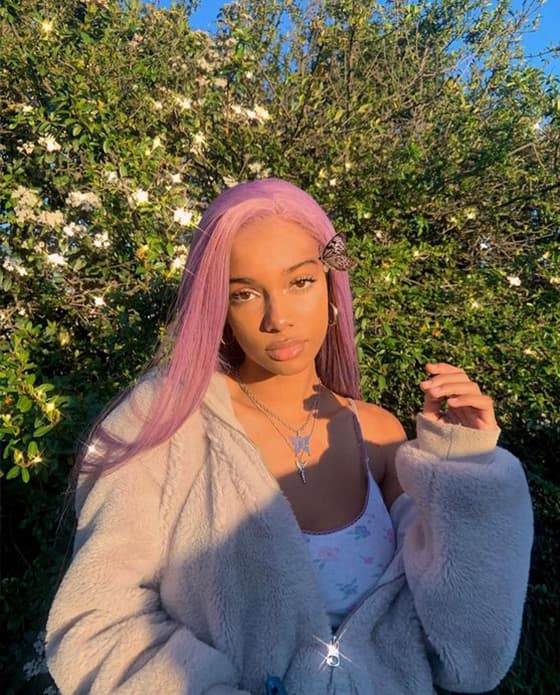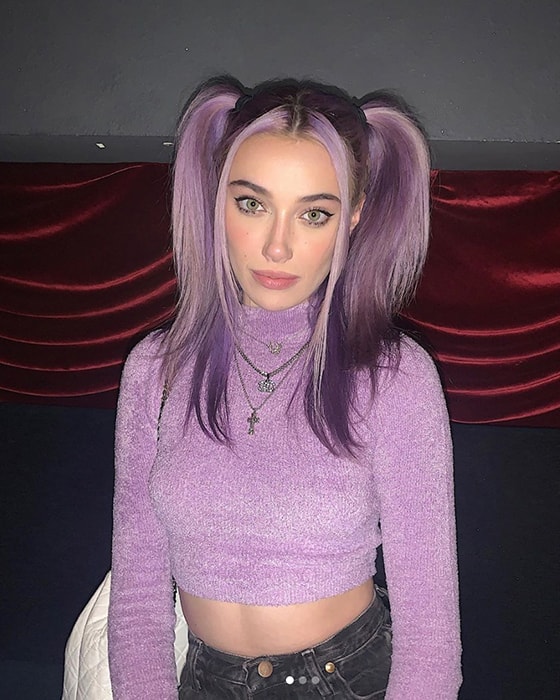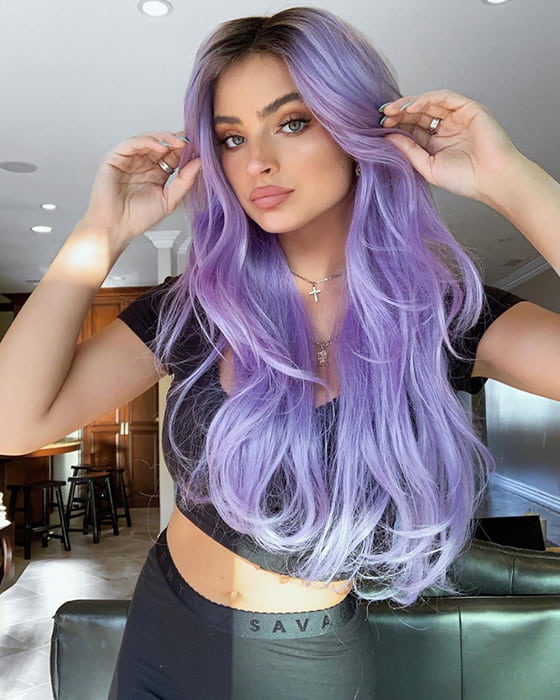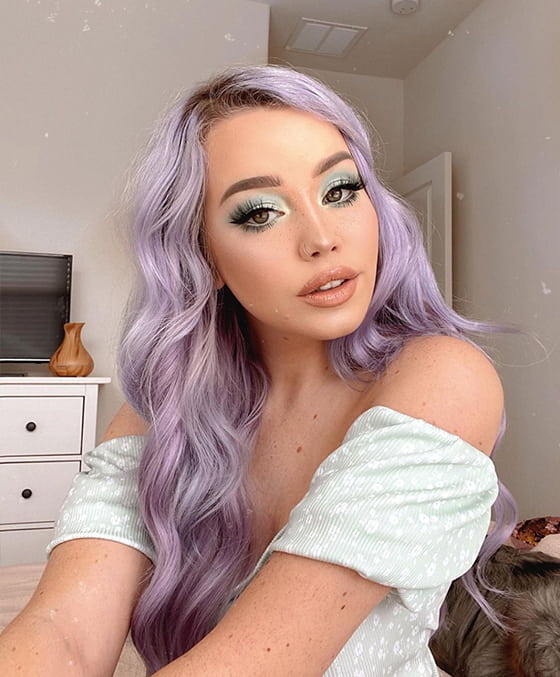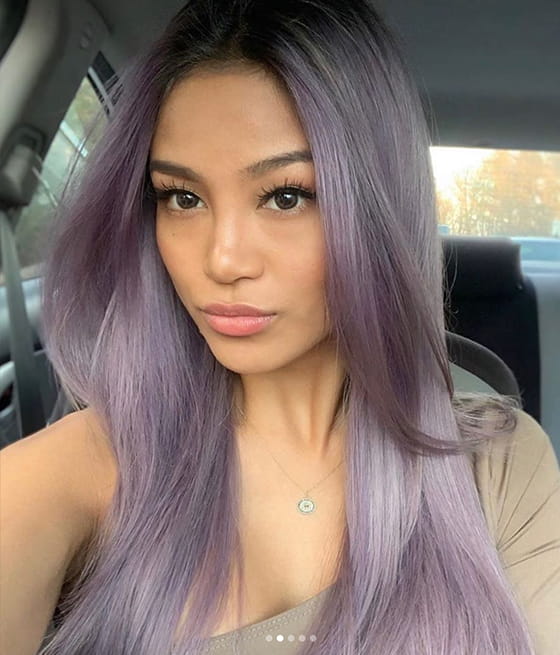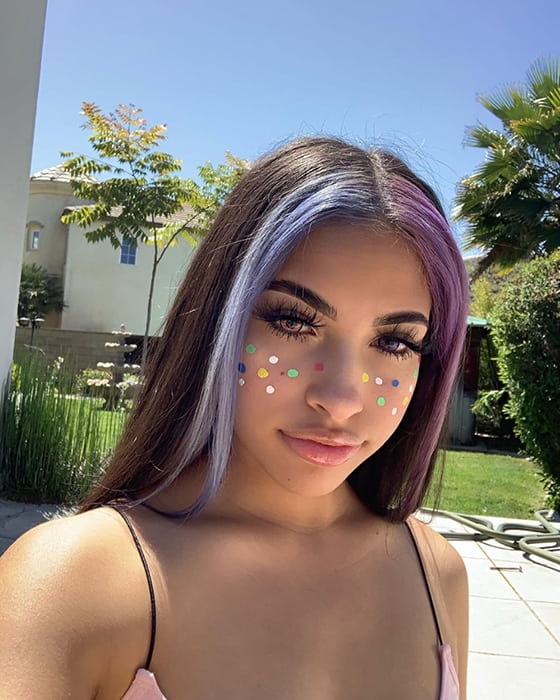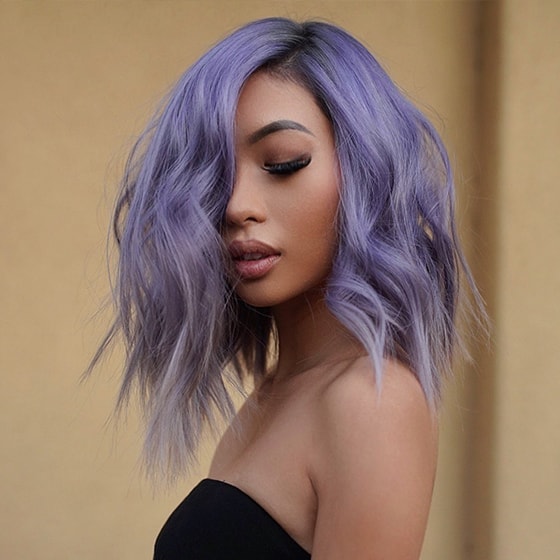 INKY BLACK HAIR
There is no rule that the darker colors are only used in cooler seasons, additionally inky black is the perfect example among the hair color trends. All we want for the warm weather is a glossier, brighter, and more flashy hair color, isn't it? So, inky black contains just a hint of blue which actually provides the gloss your hair needs to get in this spring/summer list.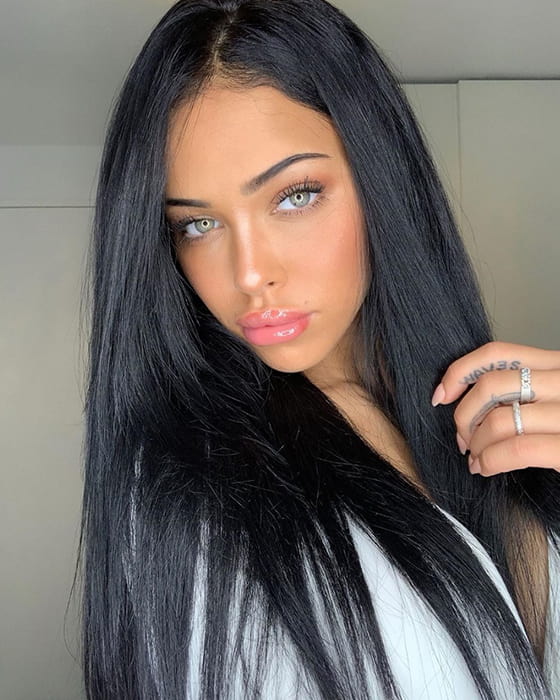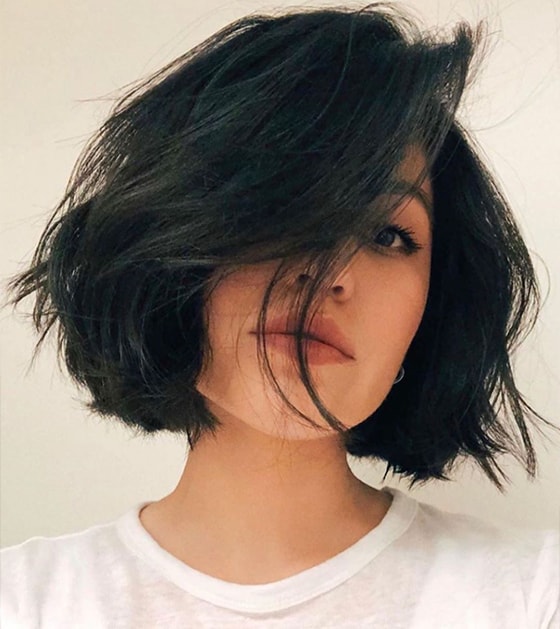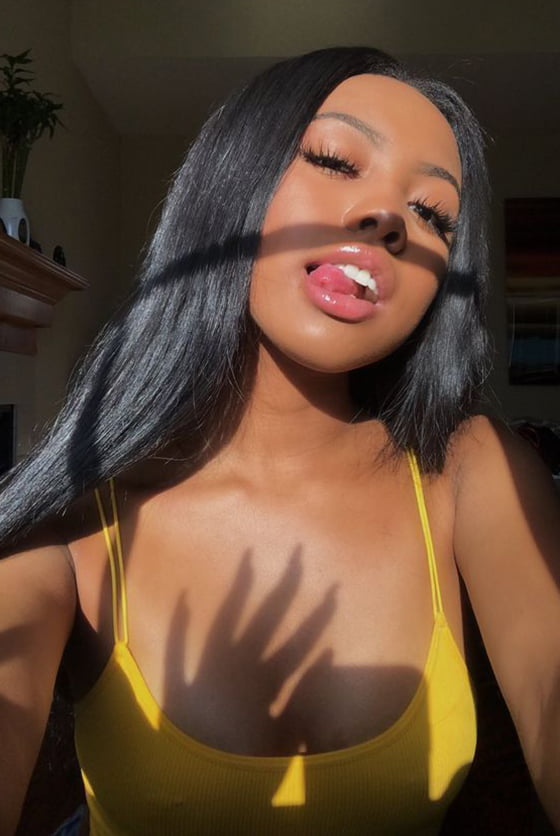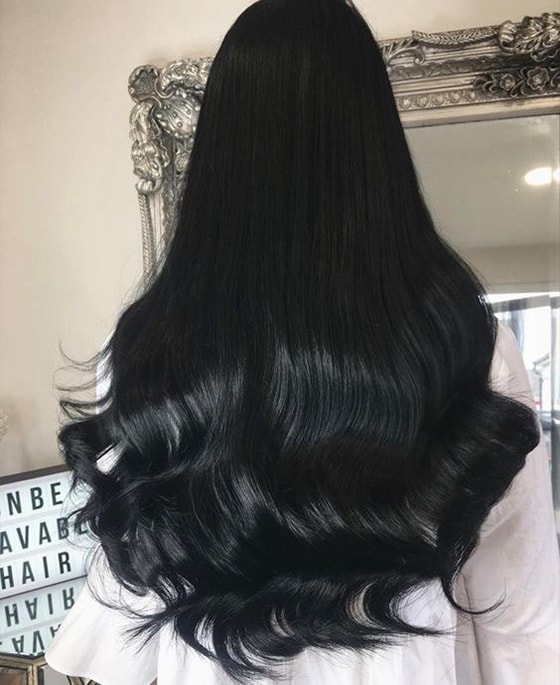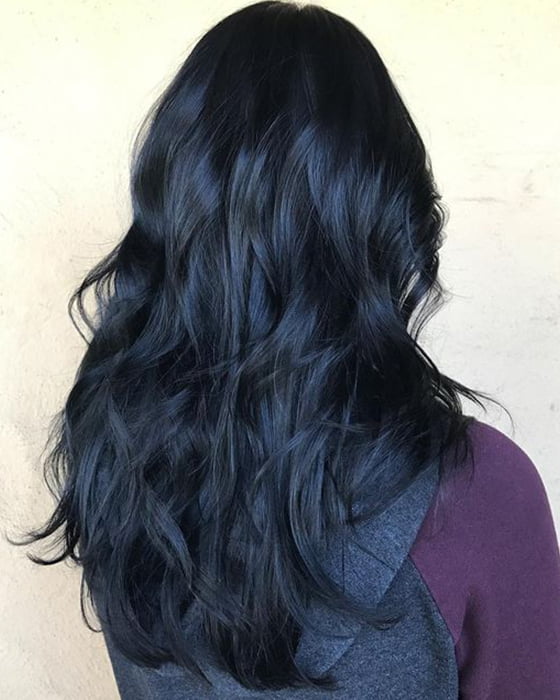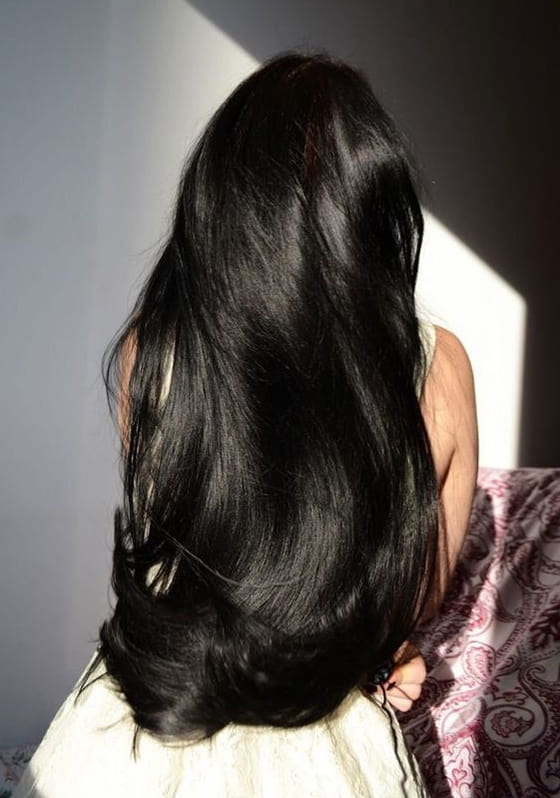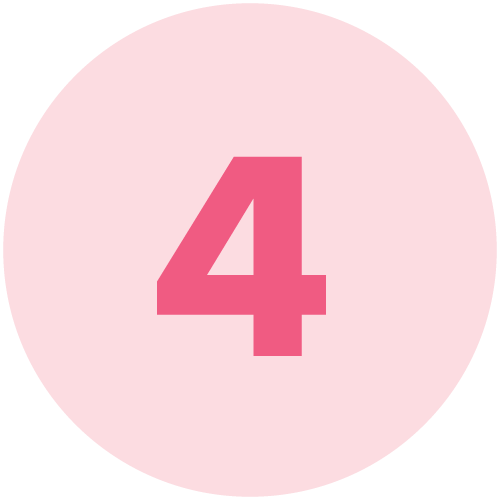 HONEY BLONDE HAIR
There are hundreds of ways wearing blonde hair color, but I'm serving you as the sweetest as its name: honey blonde. This total bombshell color belongs to the warm blonde tribe with a pinch of golden hue. A golden hue is a flawless hair color choice for spring/summer time which makes you feel that beachy, sunkissed vibe directly. Honey blonde can be modified to a darker or lighter shade according to the diverse complexion. Darker honey blonde shades for tanned and olive skin tones, on the contrary, if you have a pale complexion you'd better go with a more vibrant blonde shade like strawberry honey blonde.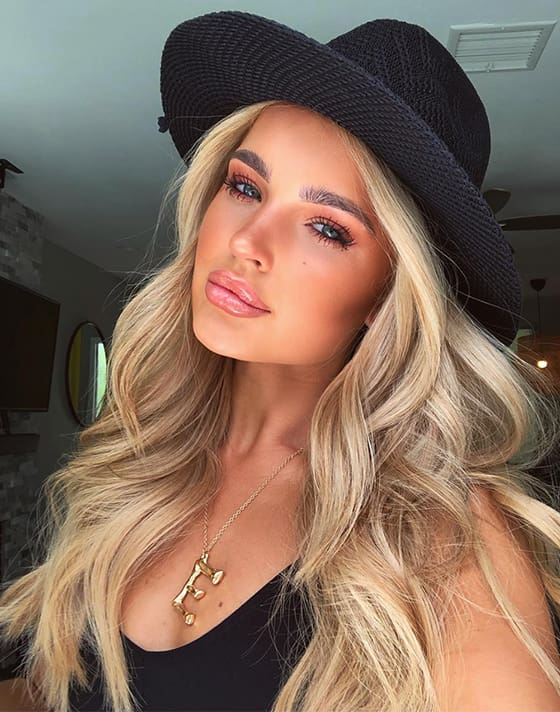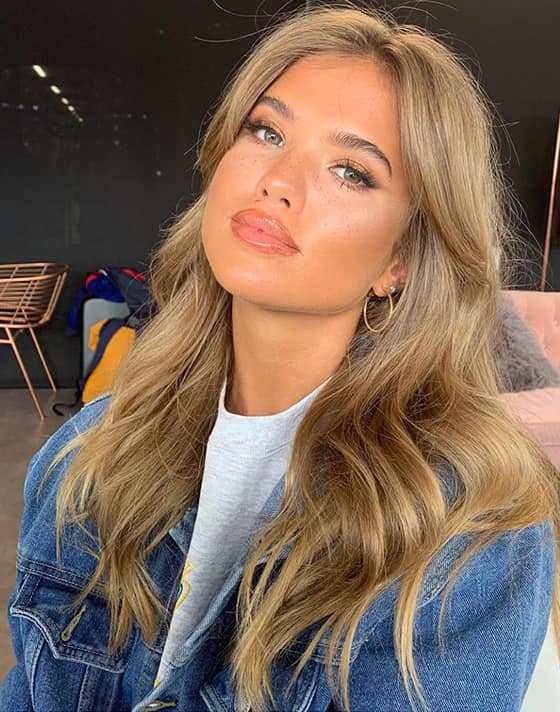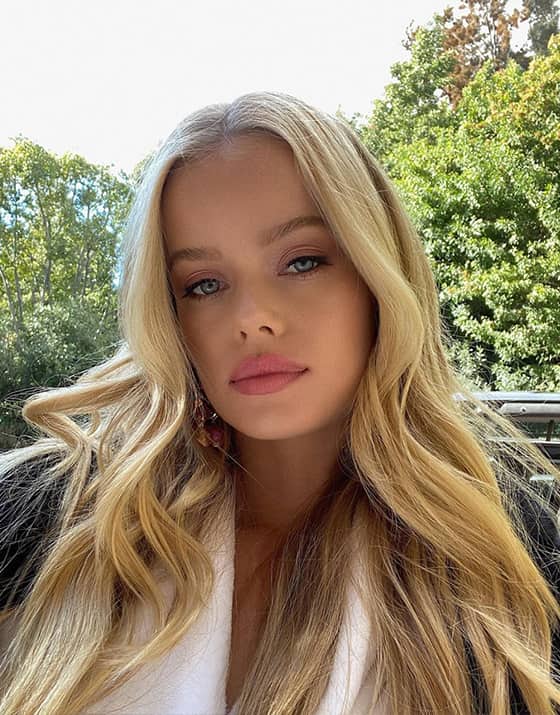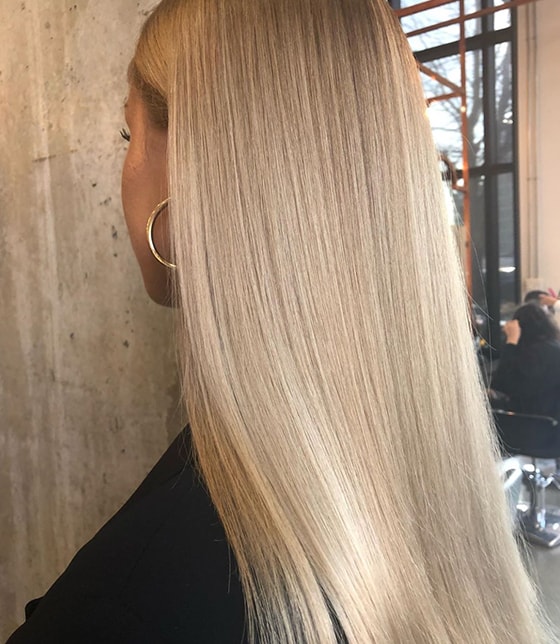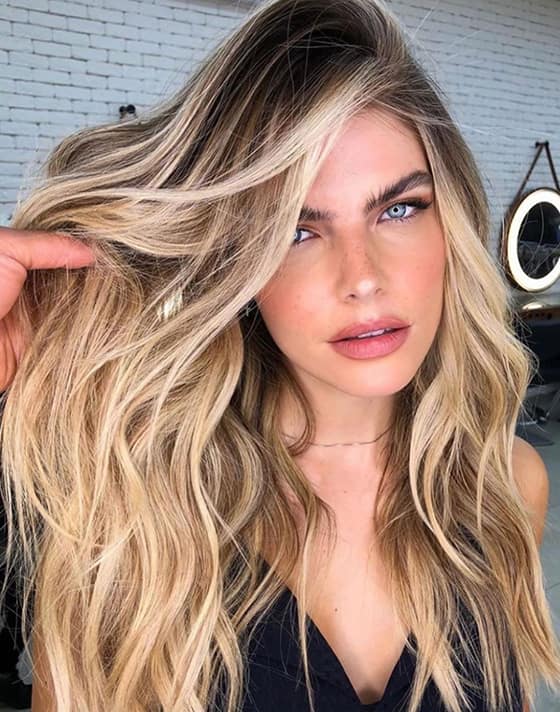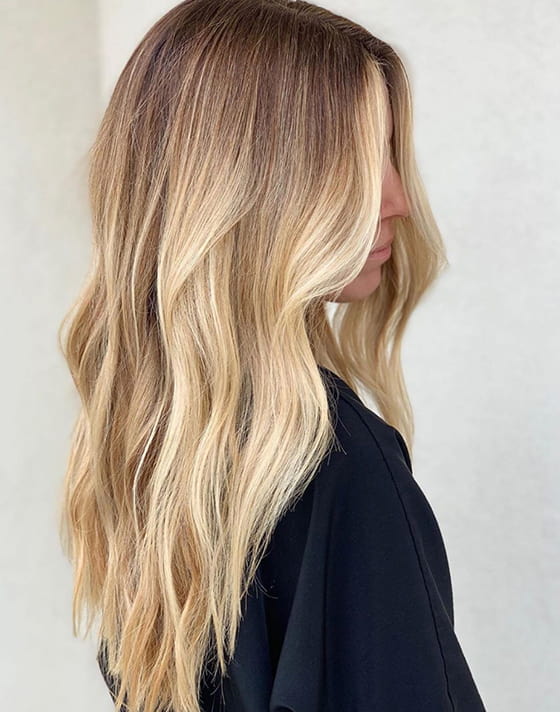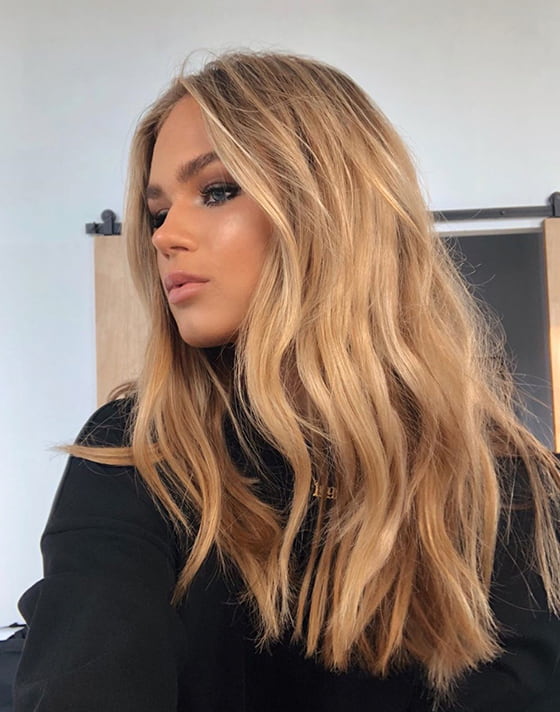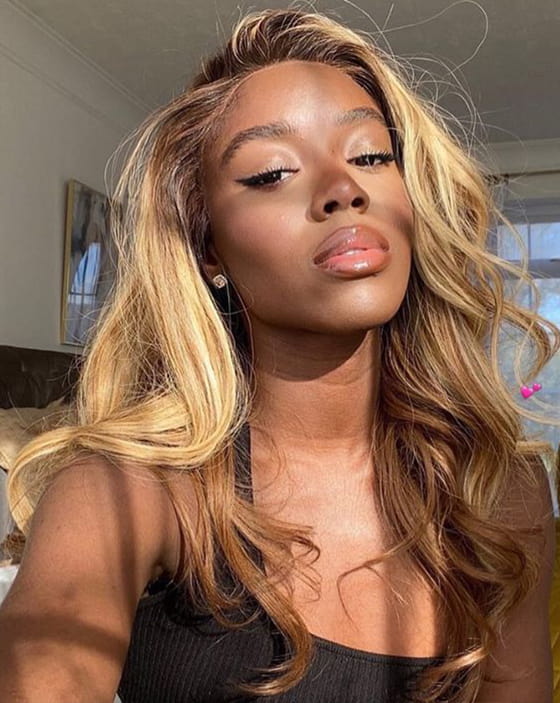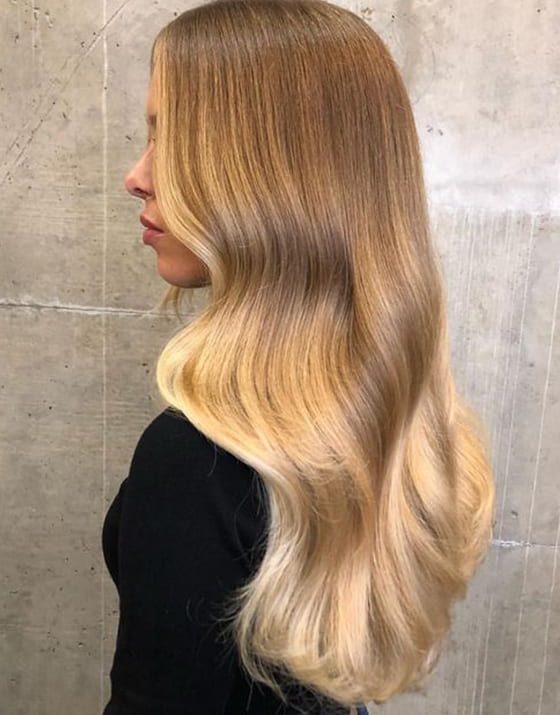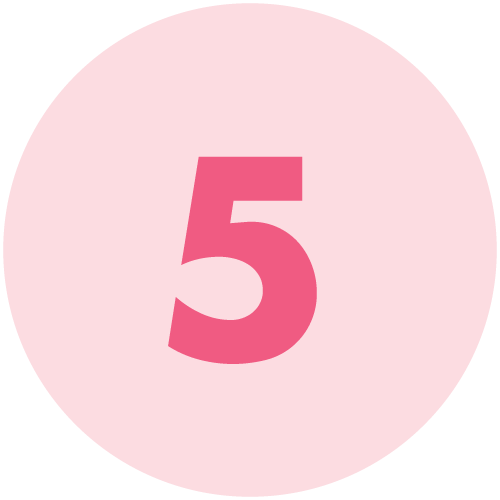 COPPER RED HAIR
How about warming up your hair with a copper red color while the air is warming up? It gets a full score from me! If you have pale or fair skin, go ahead try it asap just before you see it everywhere this season. For darker undertoned skins, colorists suggest that deeper and rich copper red hair color will make your look even brighter and harmonious.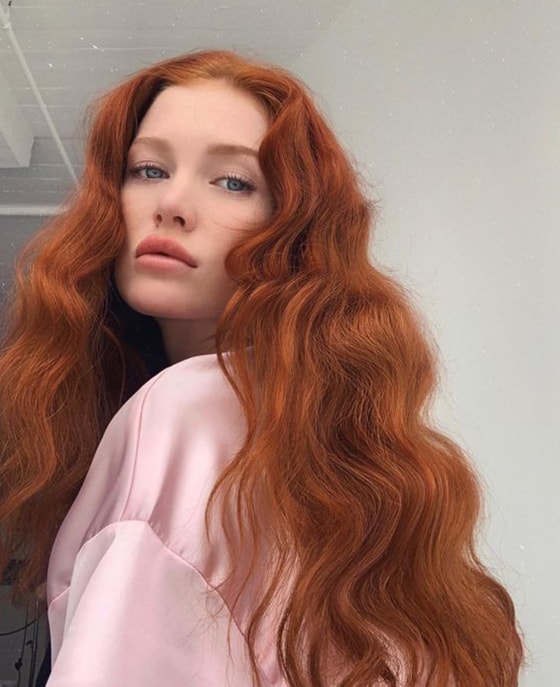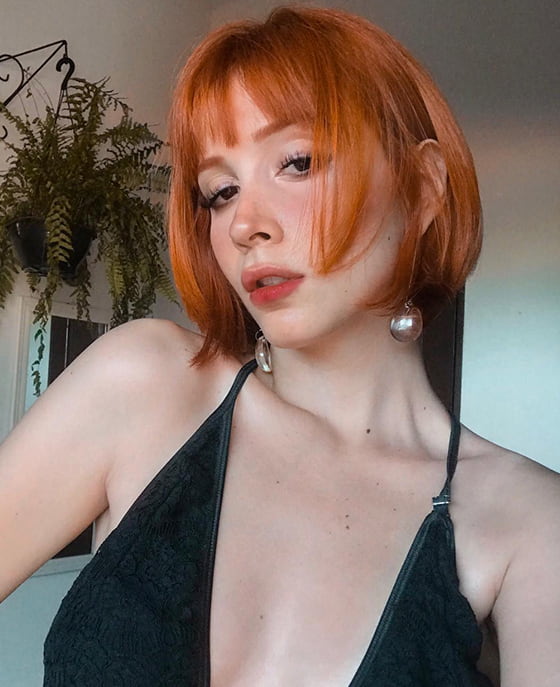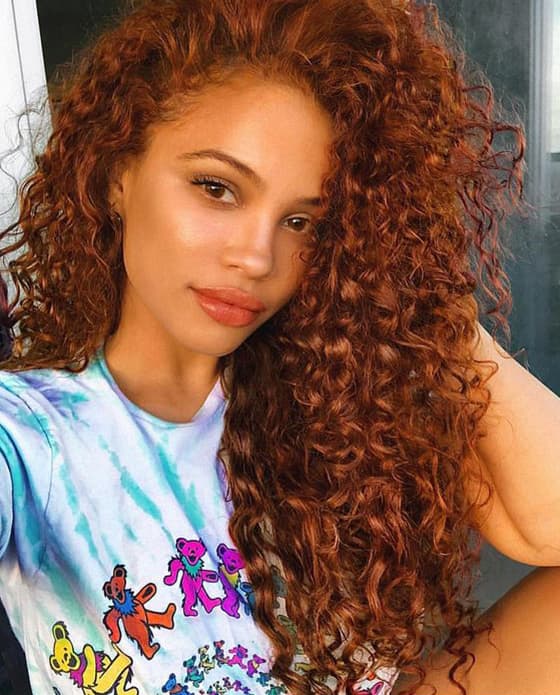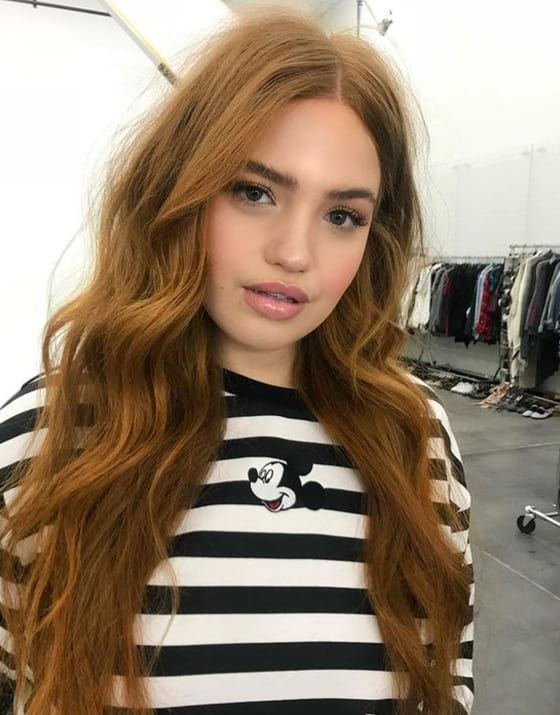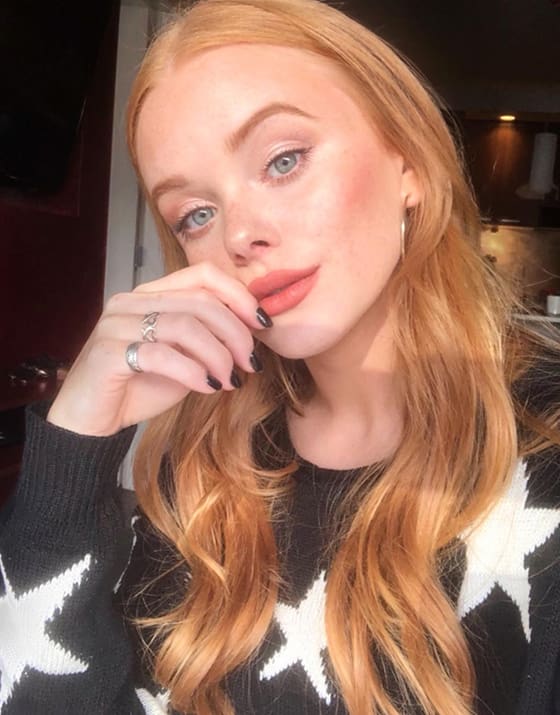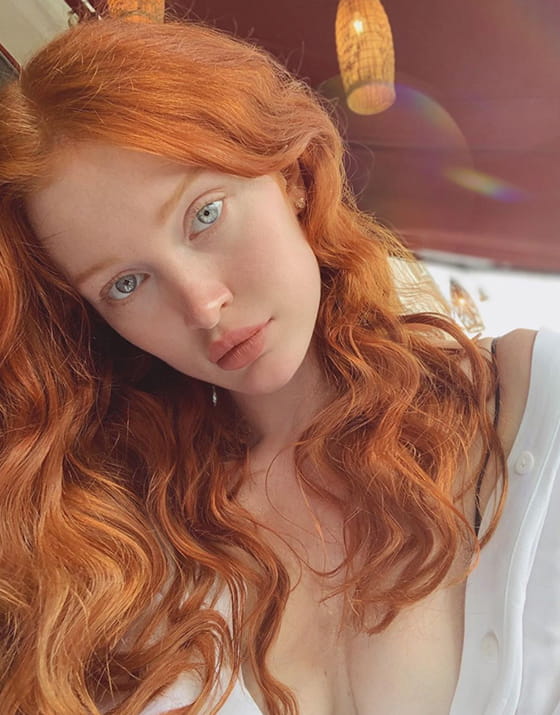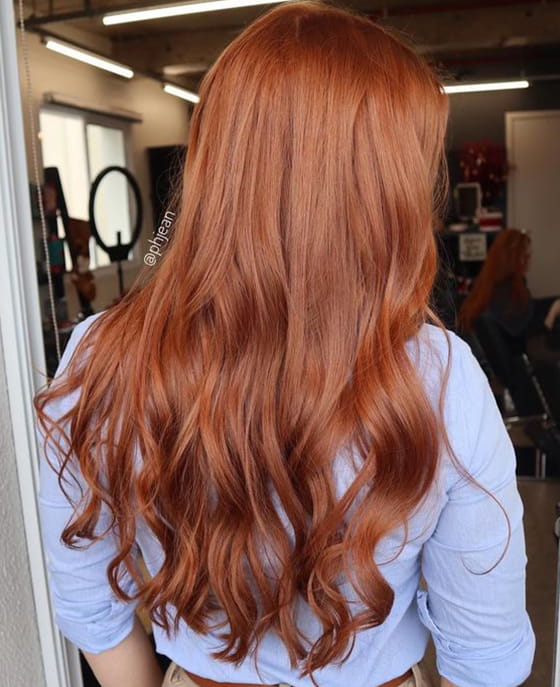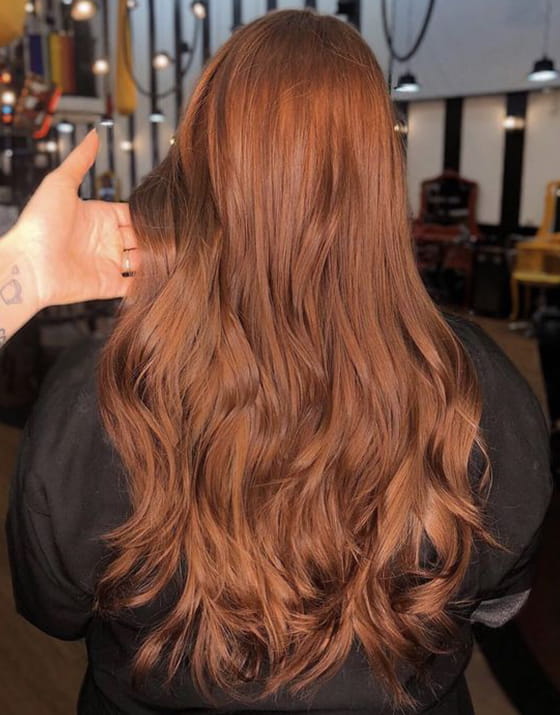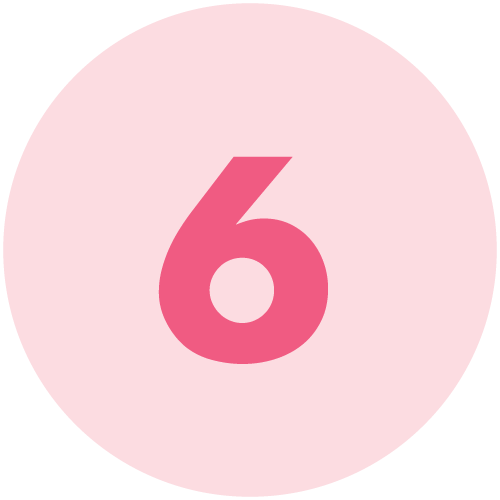 COLOR CONTRAST HAIR
It's time to go bolder in 2020 by saying hello to the high color contrast hair trend. This striking trend may seem a little bit outrageous to you at first, but I gathered up the best color contrast hair looks from the anti-ombre style to face-framing highlight style. High color contrast hair is so IN right now that Dua Lipa, Billie Eilish, and many famous names have already embraced this trend.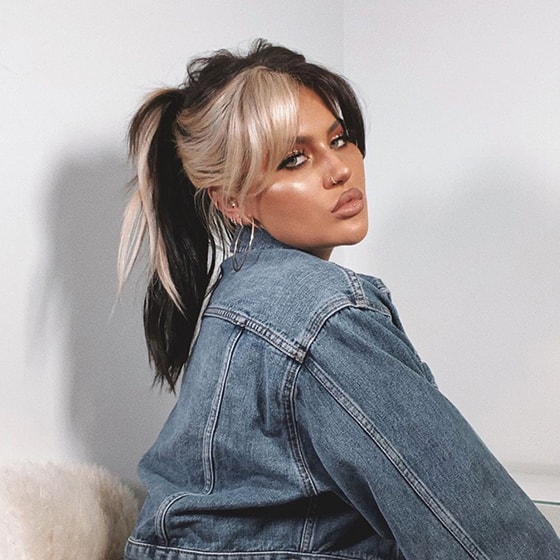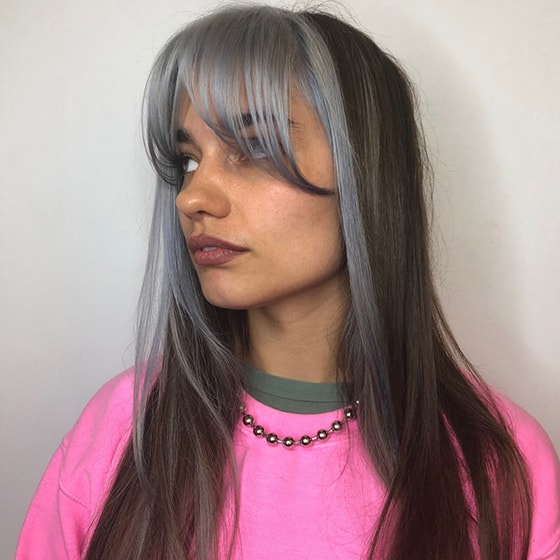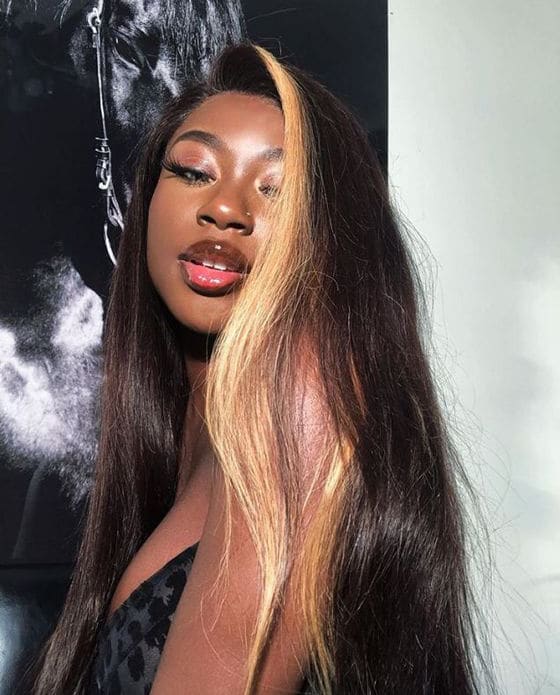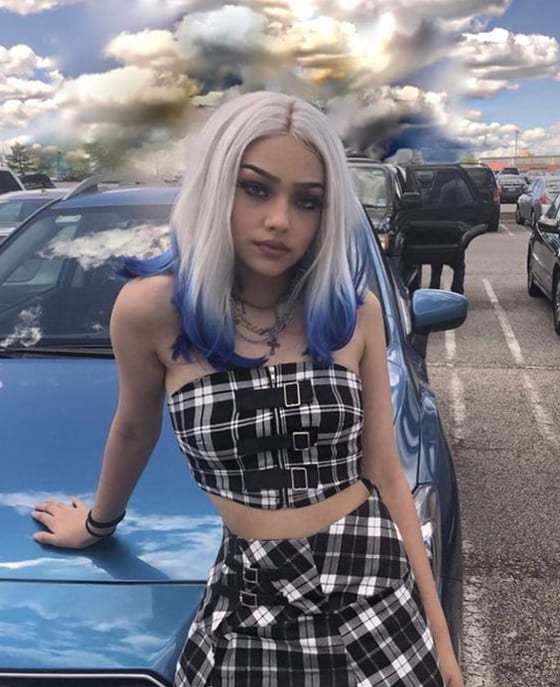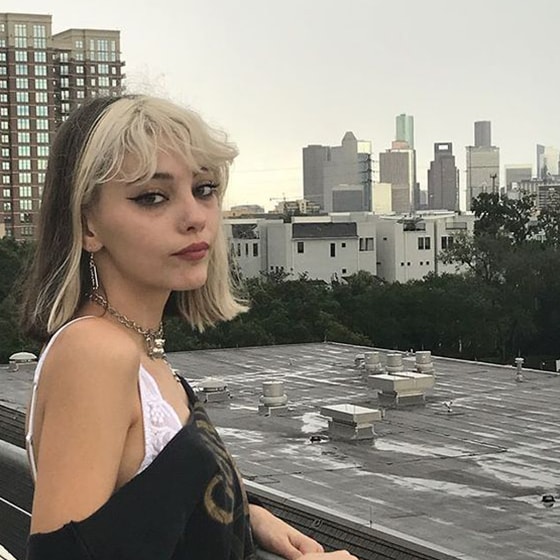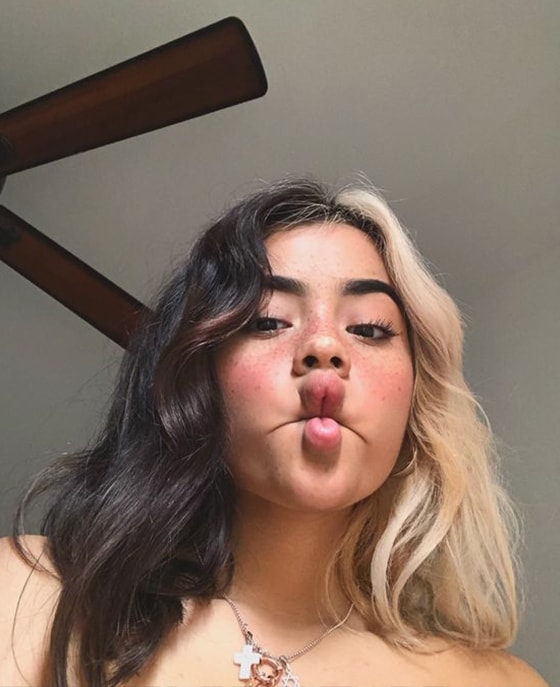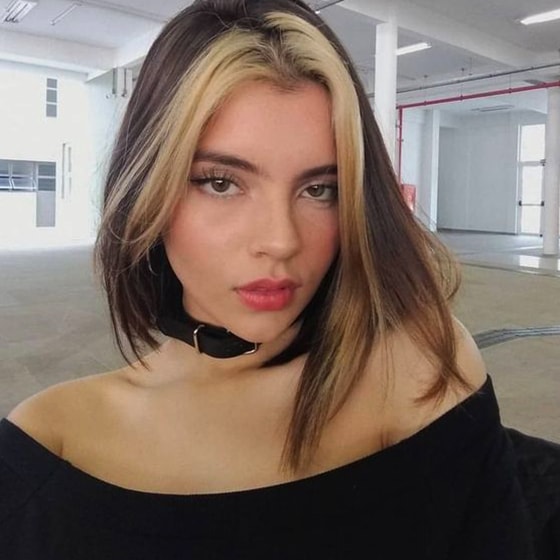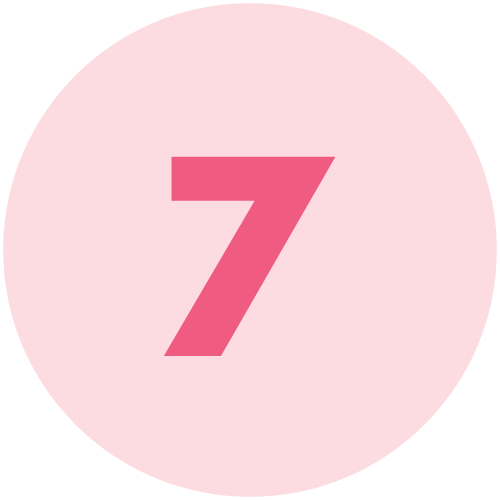 RED BROWN HAIR COLOR
Red brown or "auburn brown" whatever you call, it's one of those dreamiest hair colors of all the time. Especially the dark-haired gals who scare a little bit to change the hair color to a lighter shade, red brown hair is the lightest color closest to your hair color. It also has various color combinations that allow you to play with highlights and undertones. The rich red brown hair color will make your hair even warmer than the summer days!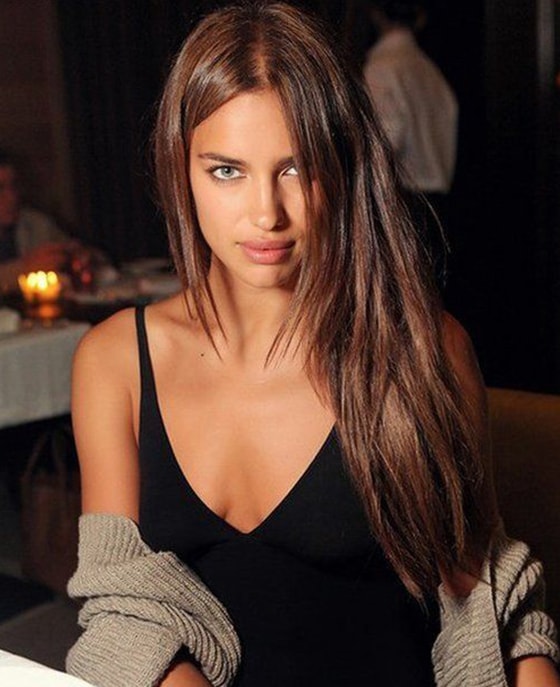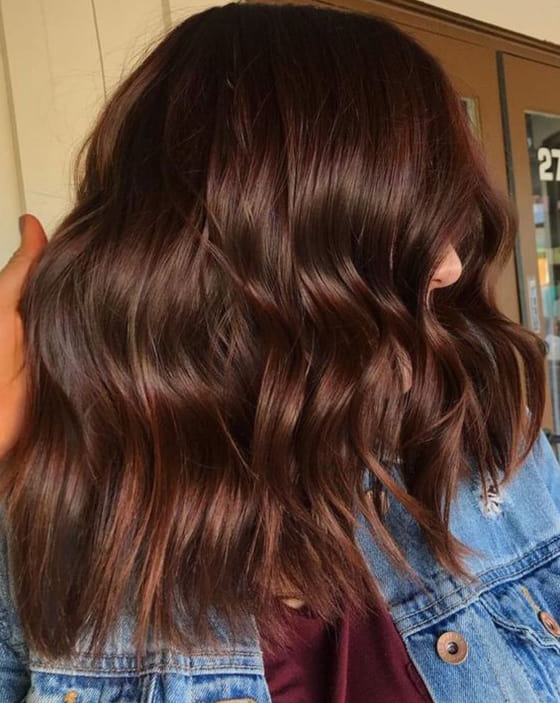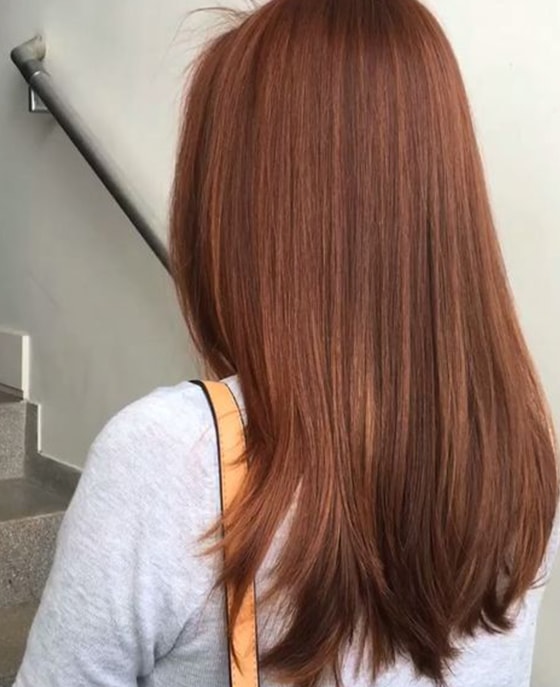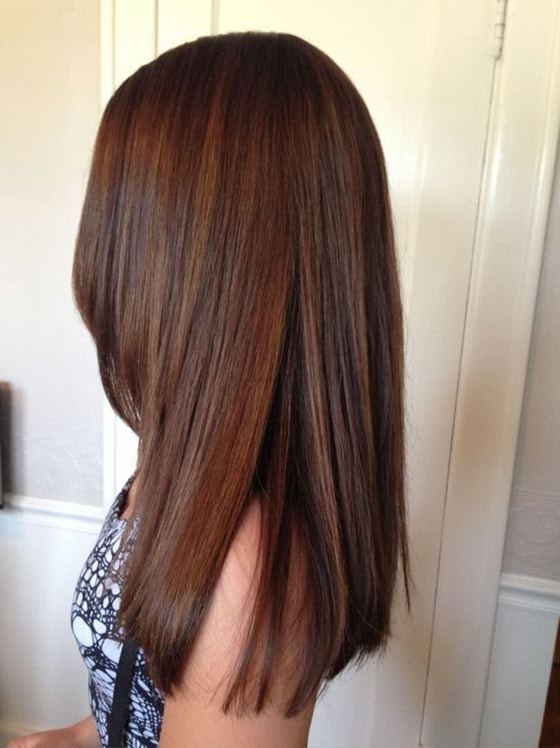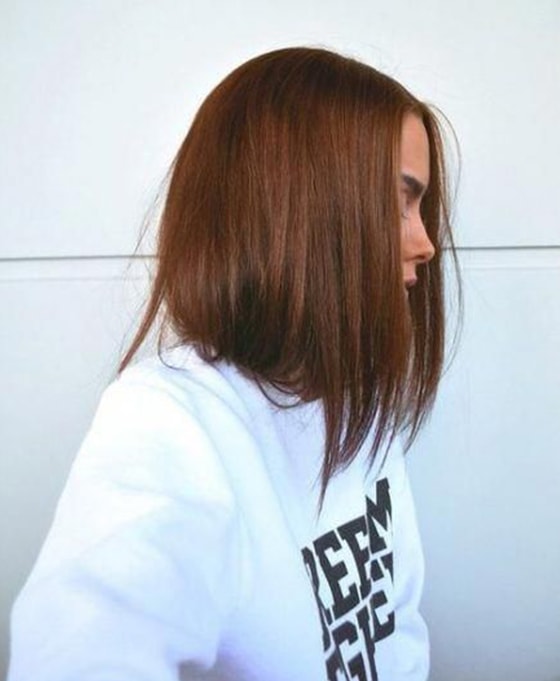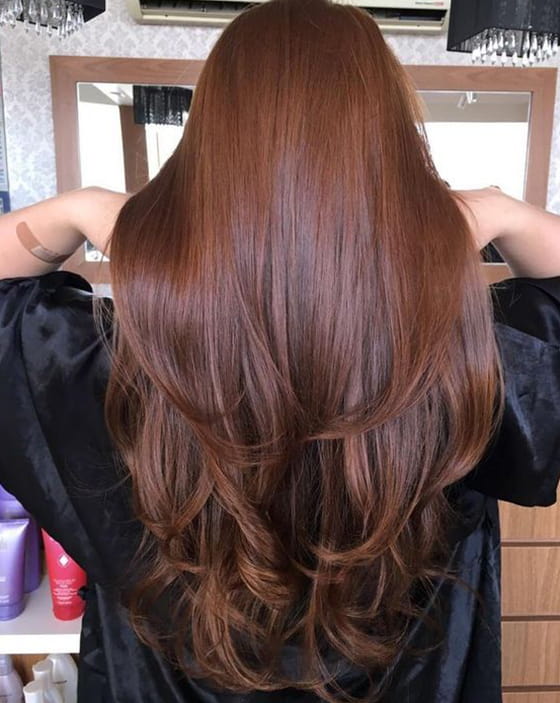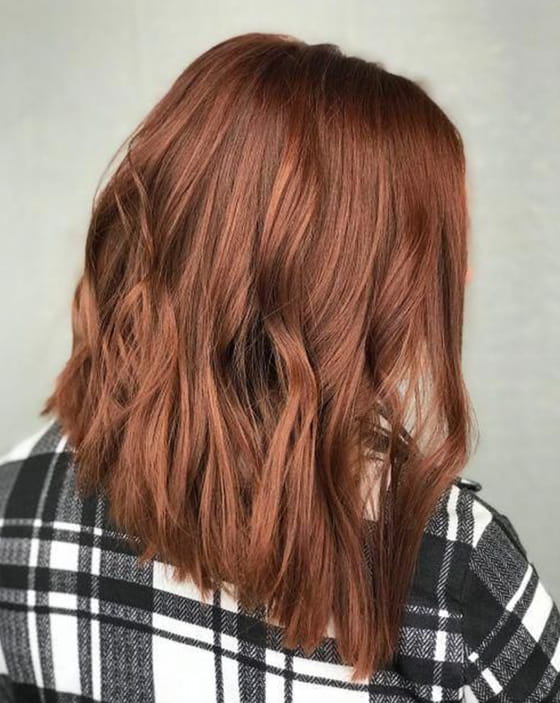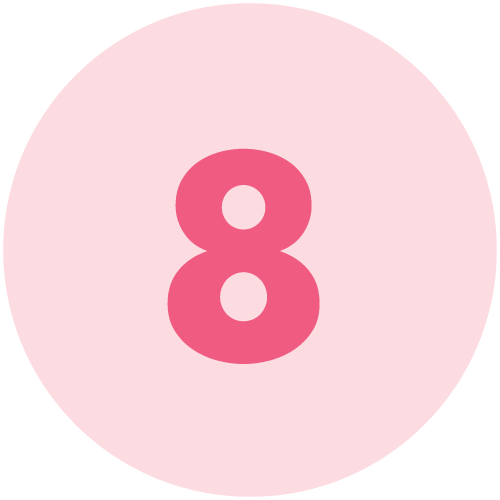 CHOCOLATE BROWN HAIR
Okay, brown hair will be one of the trendiest hair colors this year, we all agree with that. And, chocolate brown shade is defined as the perfect hair color for every complexion and every hair type. Why this chocolate brown hair popularity is growing so fast? Cuz' who doesn't like chocolate, am I right? 🙂 It's the sweetest color between the dark brown and the lights brown which can be given versatile dimensions. Chocolate brown hair is not only for brunette ladies but it also looks super cute on blondies! Hurry up and choose your favorite chocolate taste!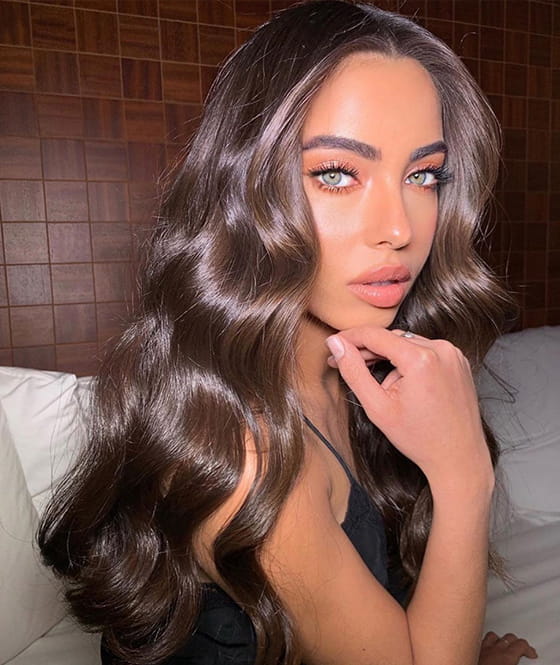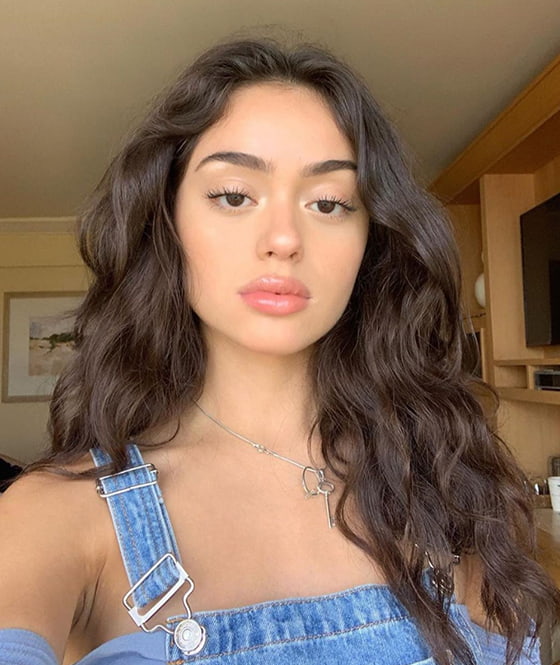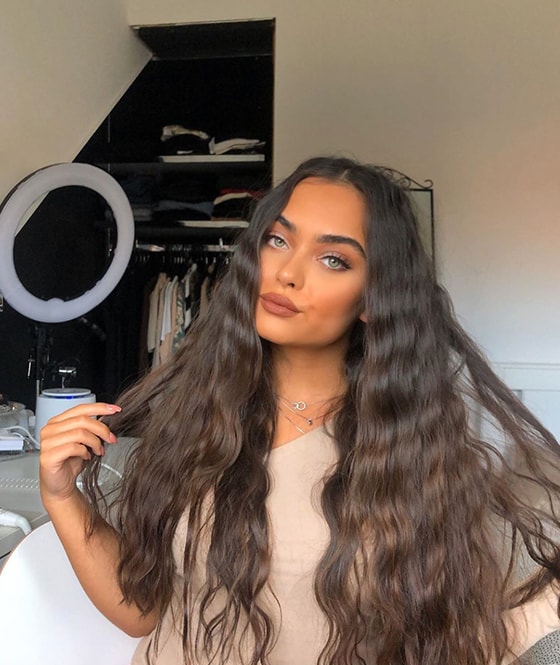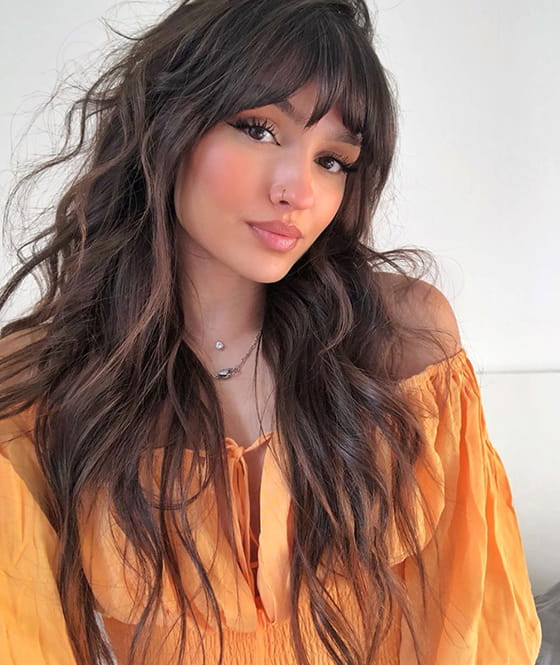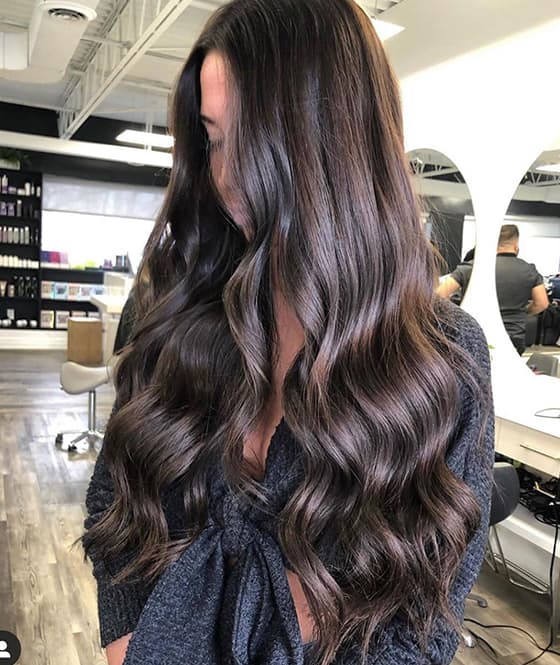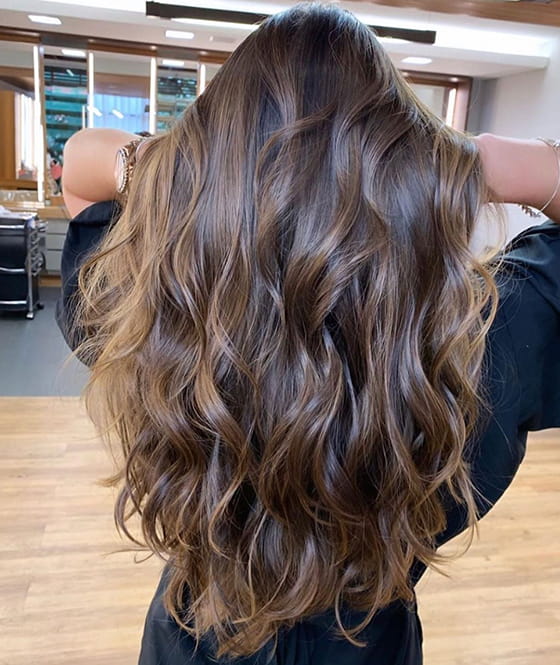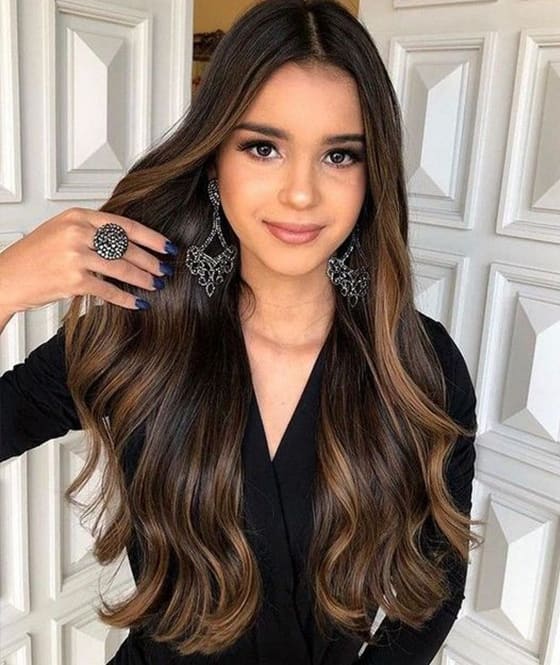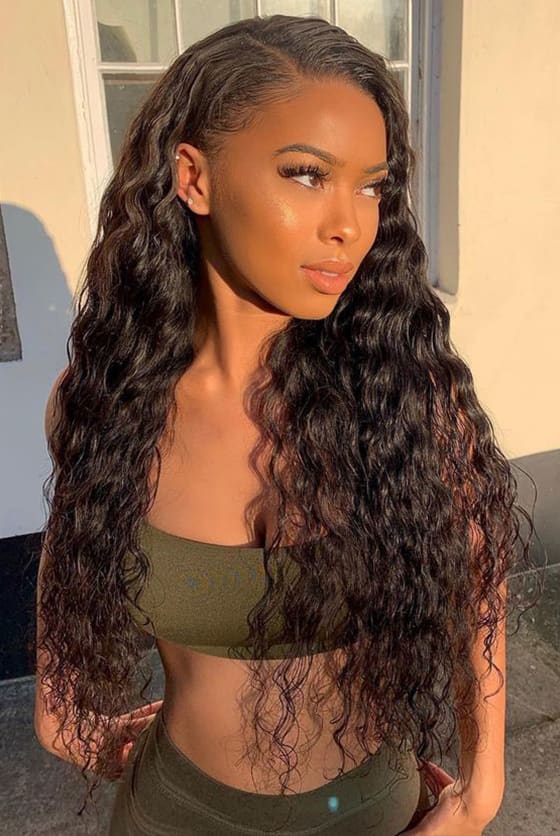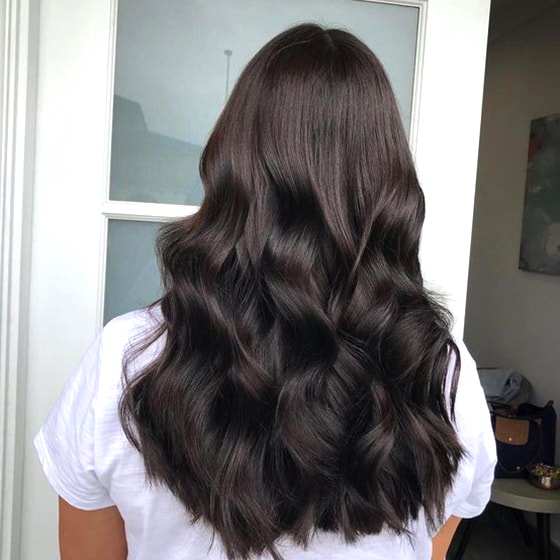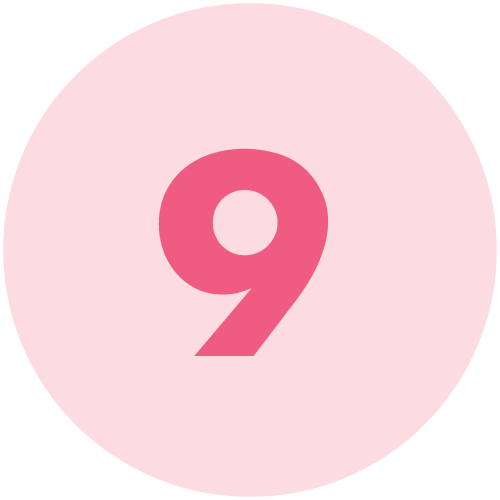 ASHY BROWN & BLONDE HAIR
The "ashy" hair trend has already been everywhere from red carpets to IG explore page. And, there is a huge demand for ashy tint on brown & blonde hair color as it makes the color cooler. Ashy shades remove those orange and reddish reflections from your hair. Of course, it has an expiration date that ashy shades will not last longer than warmer tones. If you want to extend this classy ashy brown or ashy blonde hair look, you should use some professional hair color protection shampoo and conditioners, here're some product recommendations that I like: MOROCCANOIL Color Continue Shampoo, KERASTASE Reflection Sulfate Free Shampoo for Color-Treated Hair, MANE 'N TAIL Color Protect Conditioner.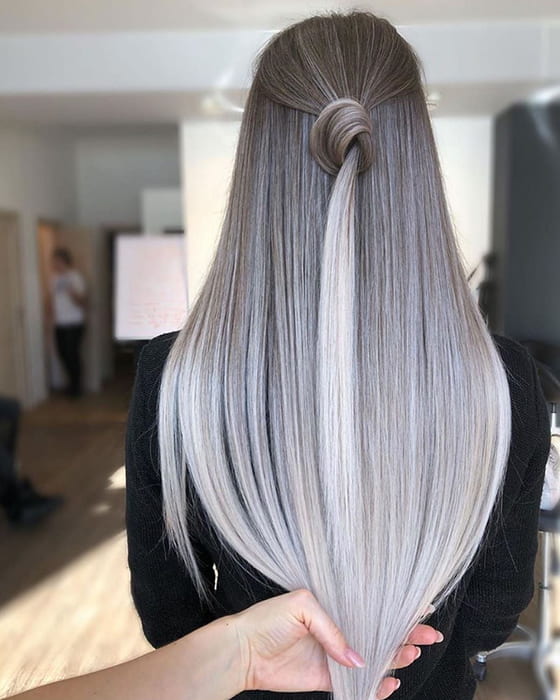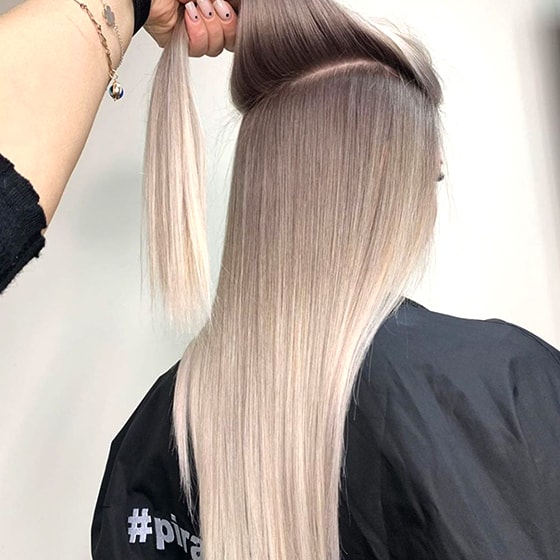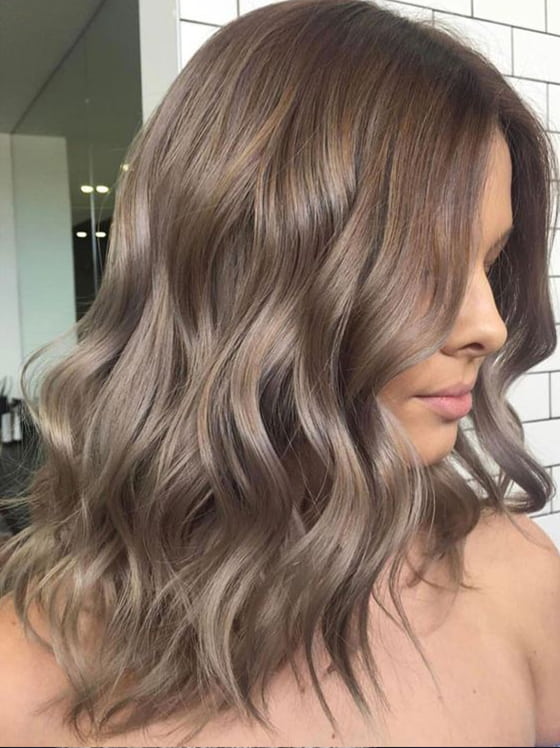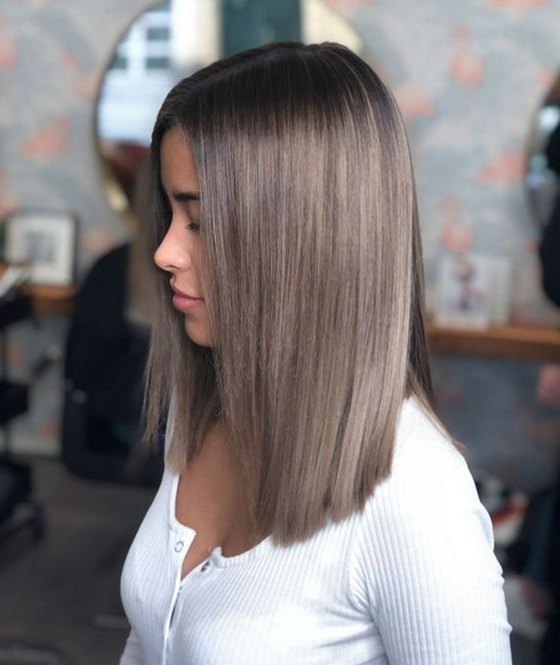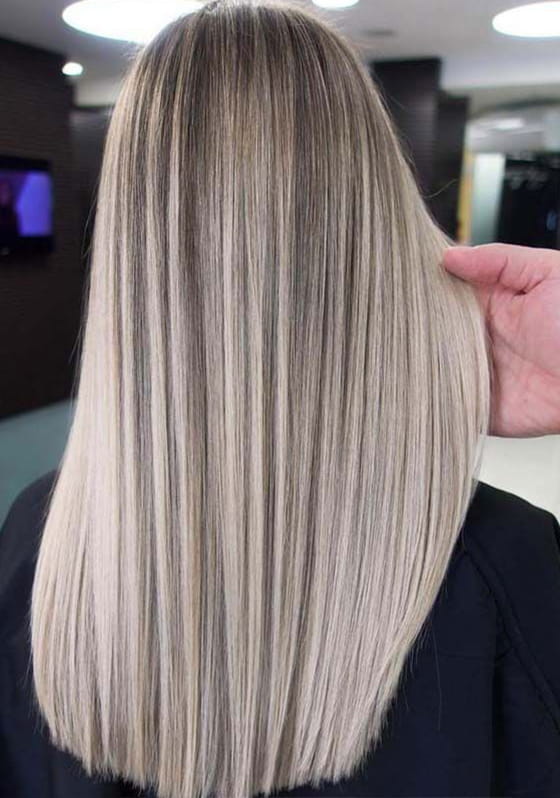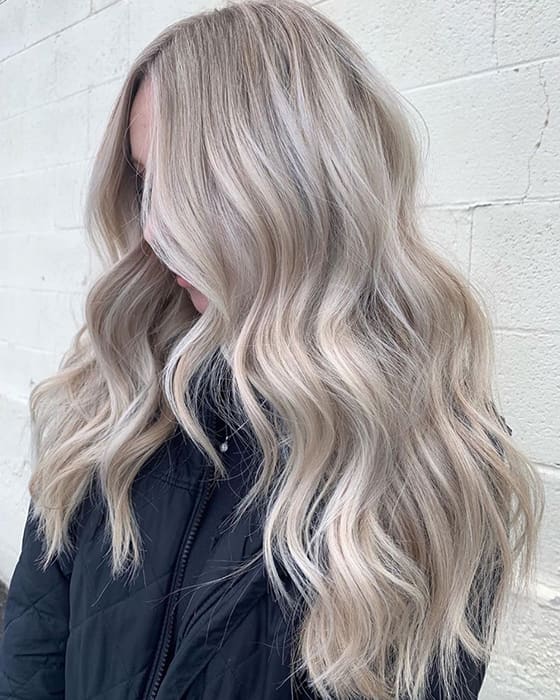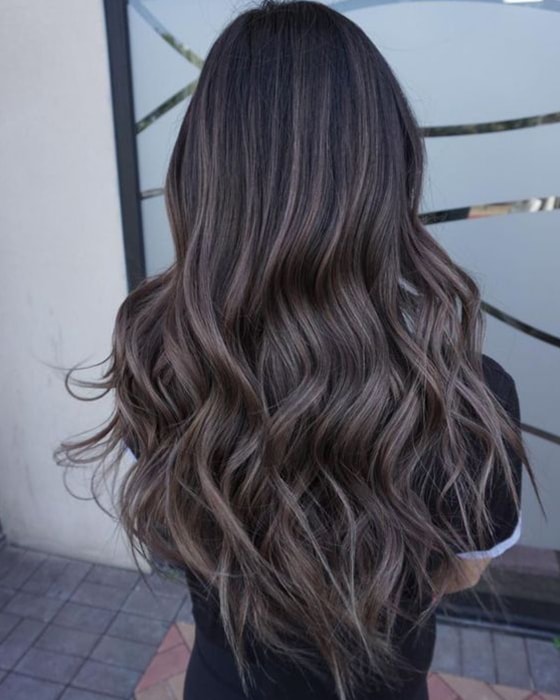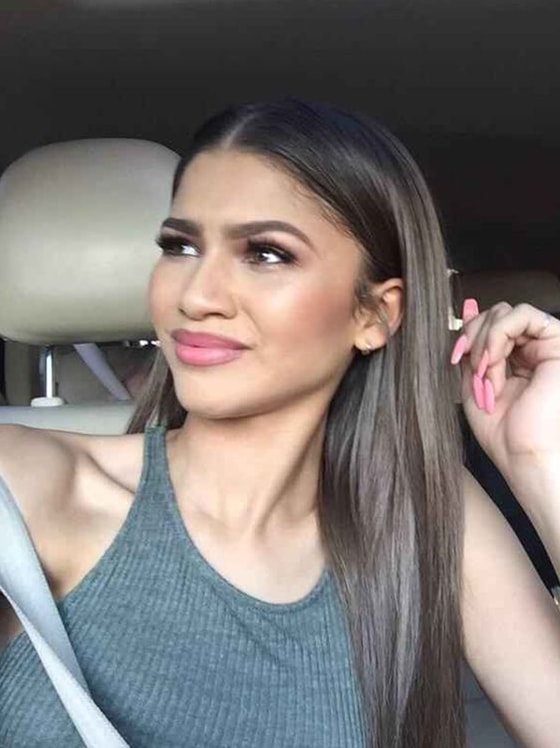 BLONDE HIGHLIGHTS HAIR
Get your hair ready by adding some blonde highlights to the warm weather days. 2020 hair colors are all about bringing dimensions and naturalness to the forestage. So, blonde highlights is the best way to show off your hair as if it was sunkissed during sunbathing. You can keep highlights minimal and subtle to make this effect naturally, but there is also an option going big and make a blonde bombshell impact on anybody. It's clearly your choice babe! Here are my inspirational blonde highlights hair color looks for spring/summer 2020.