Summer is the brightest season that we all are waiting for it! And, of course, this brightness will have appeared in all our looks from head to toe. If you have one of those fresh haircut and hair color trends of summer and got your summer makeup tips, it's time to get your nails done! It's the season of going overdone and excessive manicure by playing with neon ombres, glossy finishes, and the whole cute prints bring summer to minds. Get ready to see the trendiest summer manis and book a nail salon appointment already because that's the first place you'll run right after what you see! Scroll down to inspire from Over 50 Bright Summer Nail Designs!
NEON NAIL ART DESIGNS
Summer is coming with all its color and joy! The neon trend is the biggest proof of this. Neon nails are must-have to revive your summer look and show how enthusiastic you are for the summer on Instagram. Vibrant orange, neon lime, and jazzy pink are one of the neon summer nail art color ideas that you're going to crazy about! STYLING TIPS ALERT! – Match your gorgeous neon nails with the detail on your summer outfits such as a bum bag, bodysuit or swimsuit.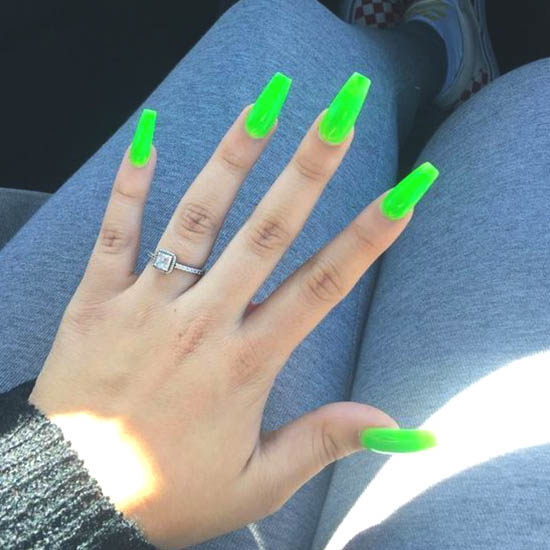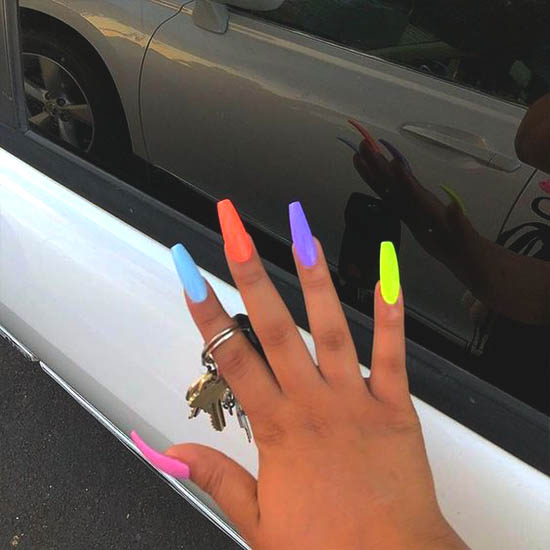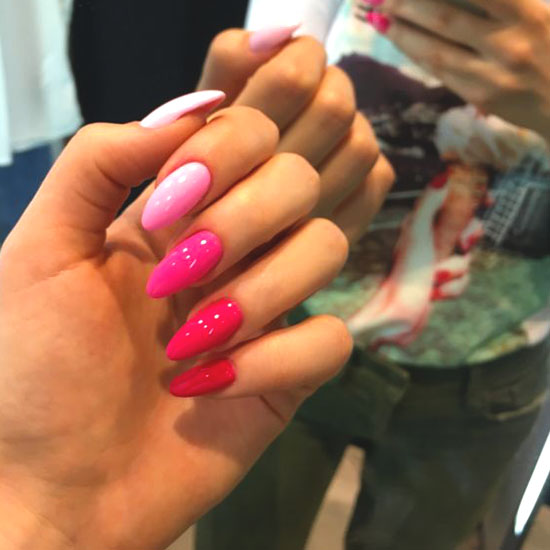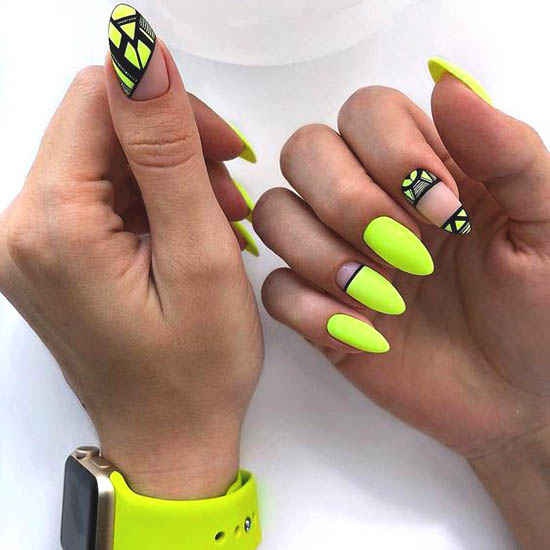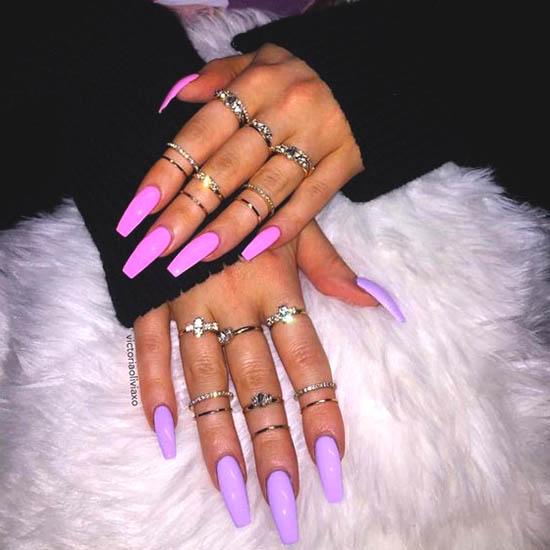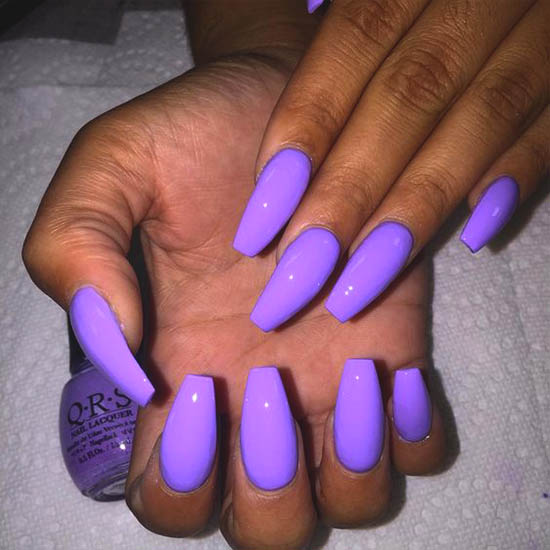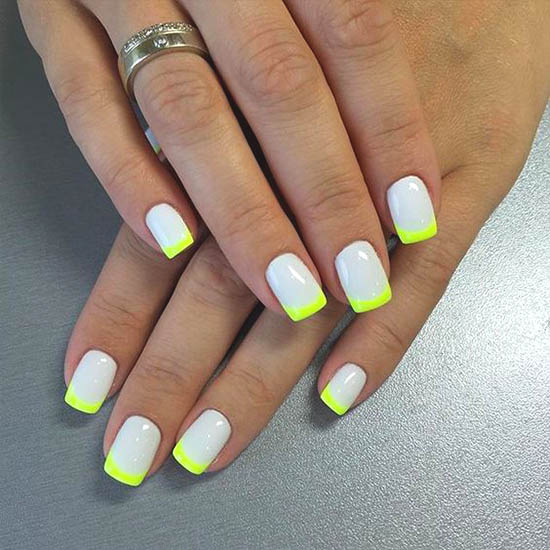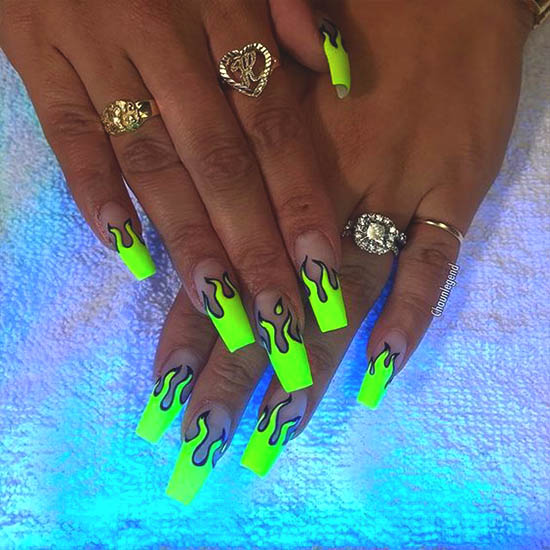 PEACHY NAILS
What reminds us of summer when we see it first on the grocery? The right answer is delicious fleshy peach! It's possible now to carry that yummy summer fruit to your fingertips. Peachy nails look both soft and eye-catching on a summer tan at the beach. Here's an IG post inspo; boomerang your trendy peachy nails while eating a peach at the poolside. ?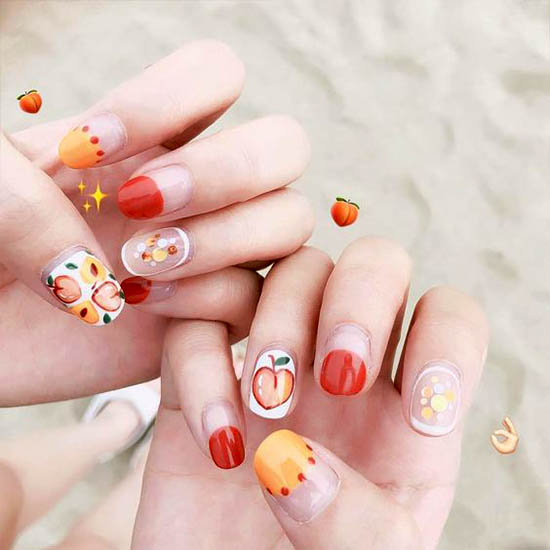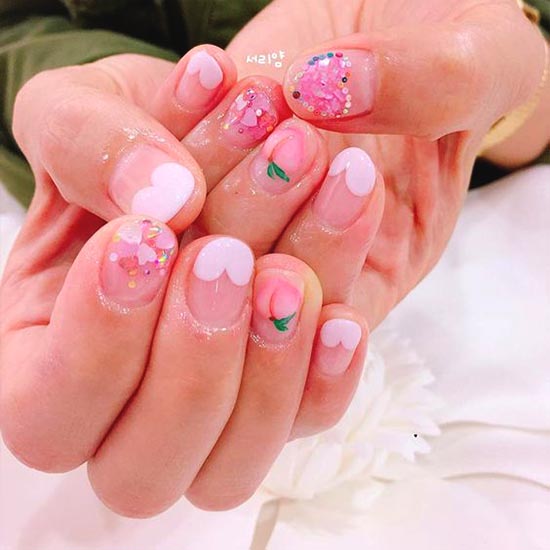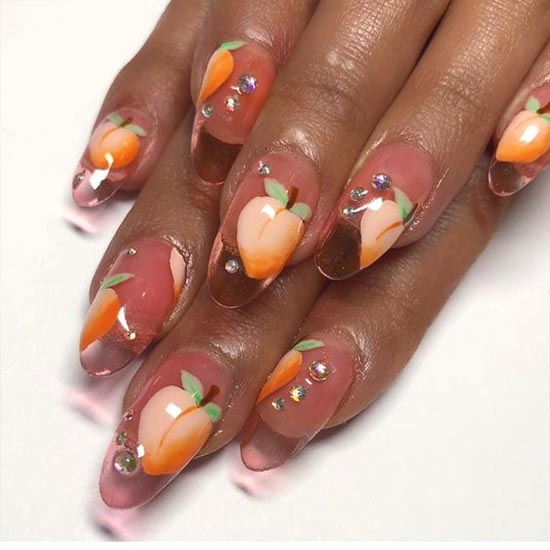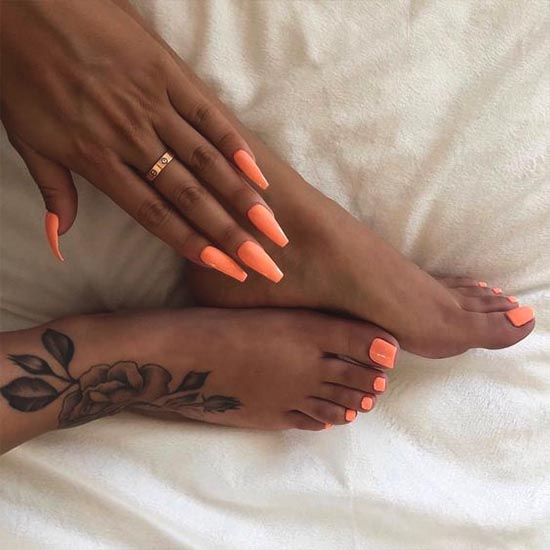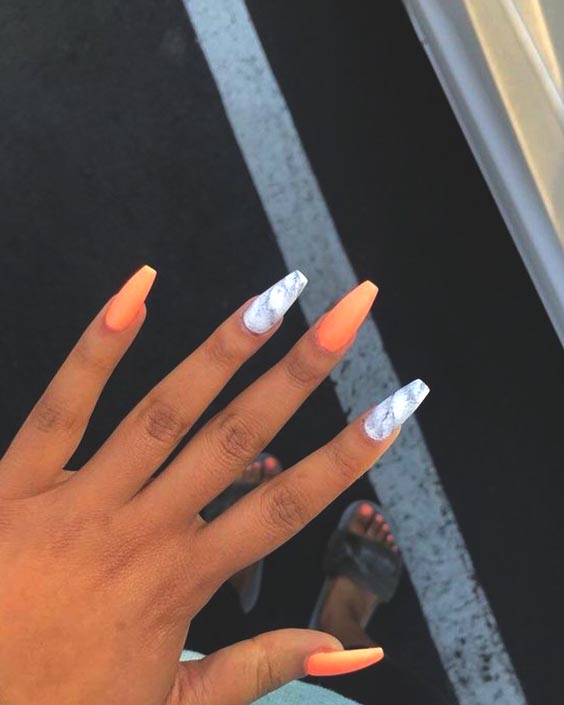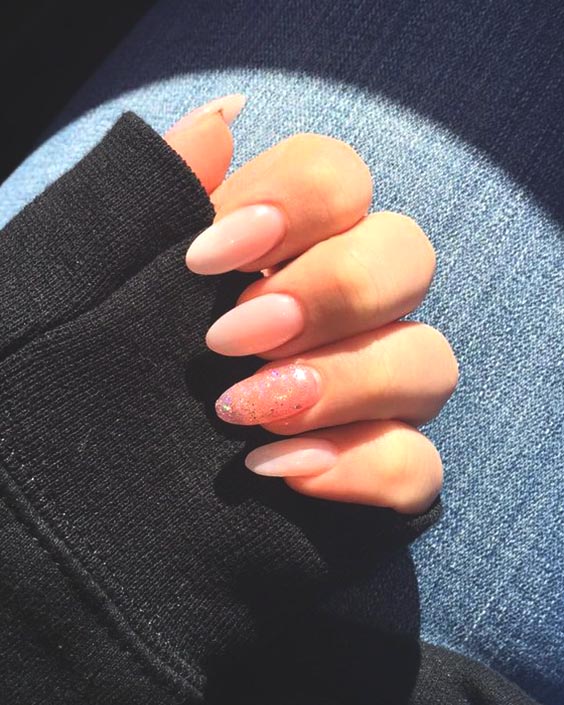 GLOSSY NAIL ART DESIGNS
If there's a motto in 2019, it has to be "glossy on everything". After the glossy makeup trend climbed the top of the beauty trends, it's time to pass the glossy trend to your fingernails. Mixing matte and glossy nail polishes together on your nails to see the glamorous changing. Need the whole glam summer look? So, put the last touch your orange neon nails with a glossy finish.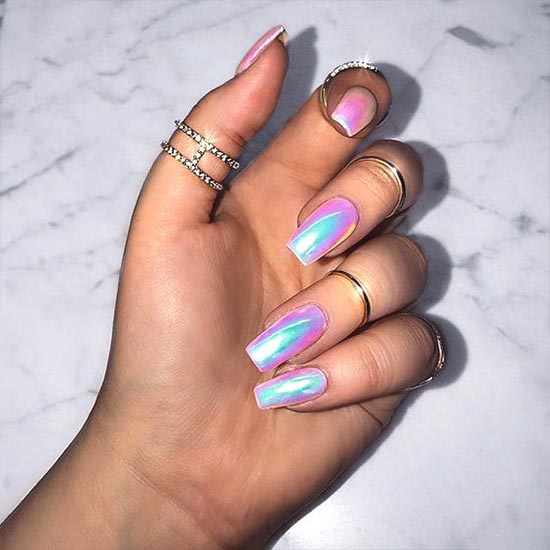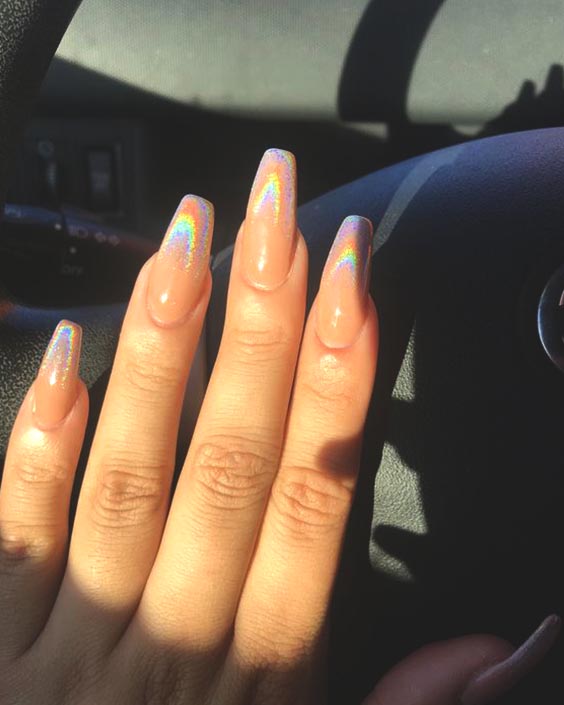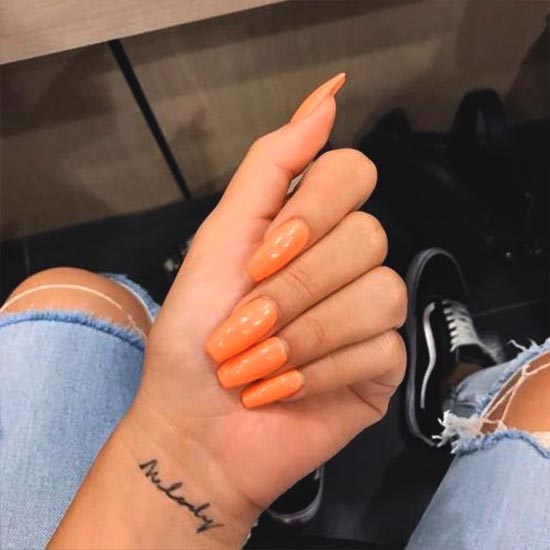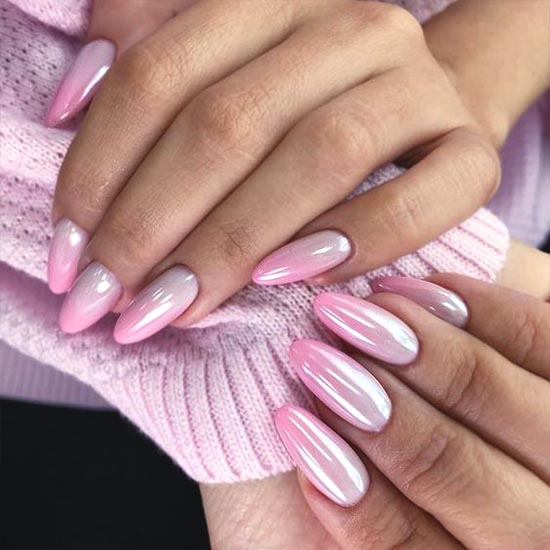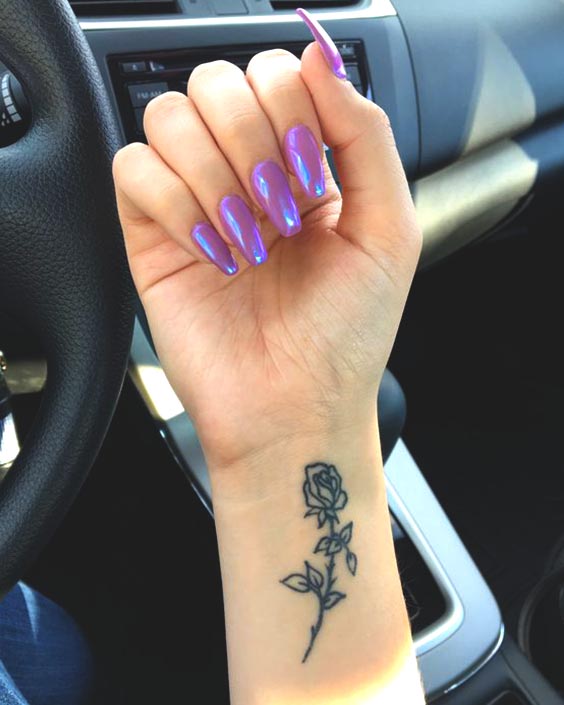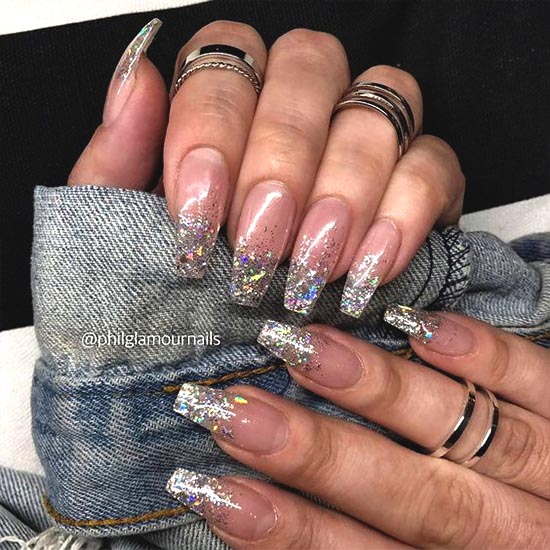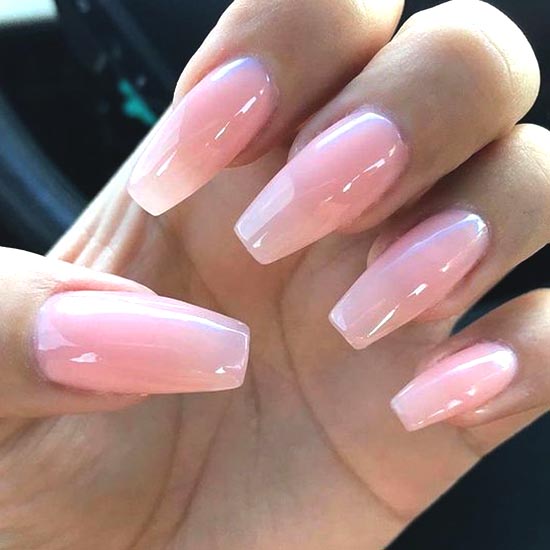 NEON OMBRE NAILS
One of the most demanding nail art trends in 2019, neon ombre nails which is also so popular among celebs. After Kylie Jenner introduces us to her wonderful ombre nails on IG, we see this trend wherever we look. Kill the nail-art game this summer with a little bit of inspiration from our trendiest neon ombre nails choices for you.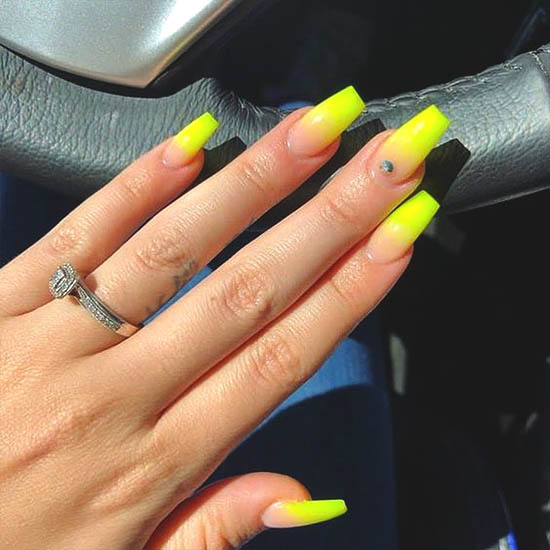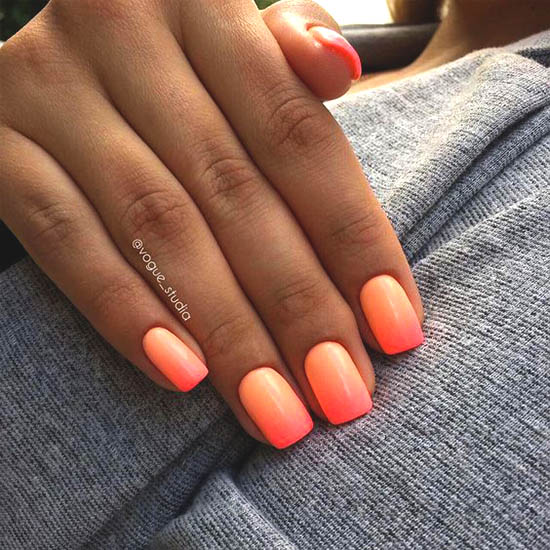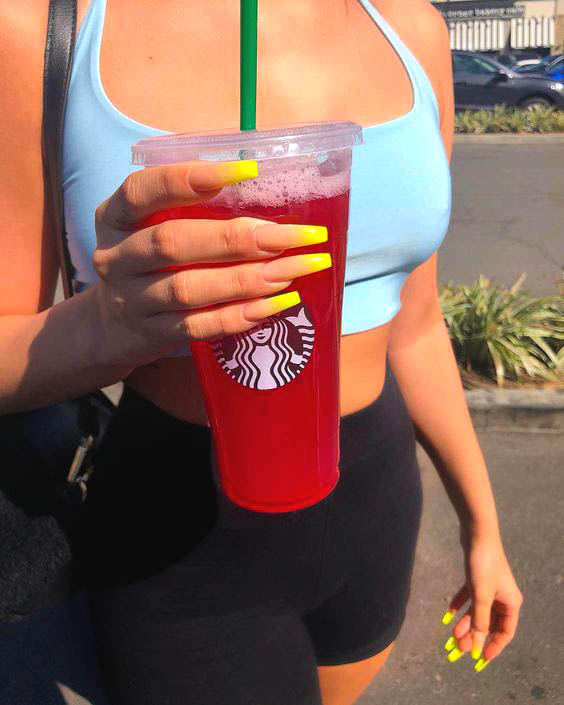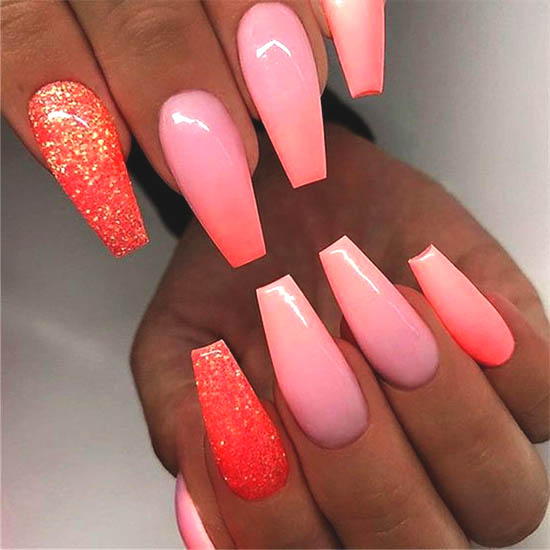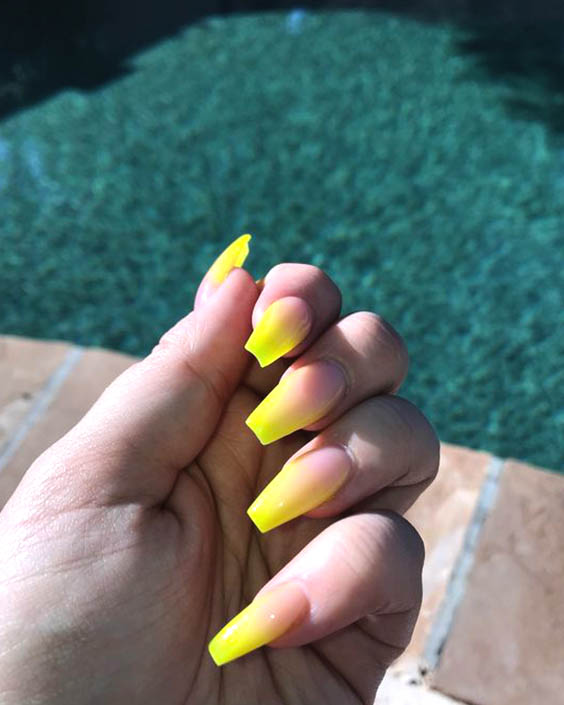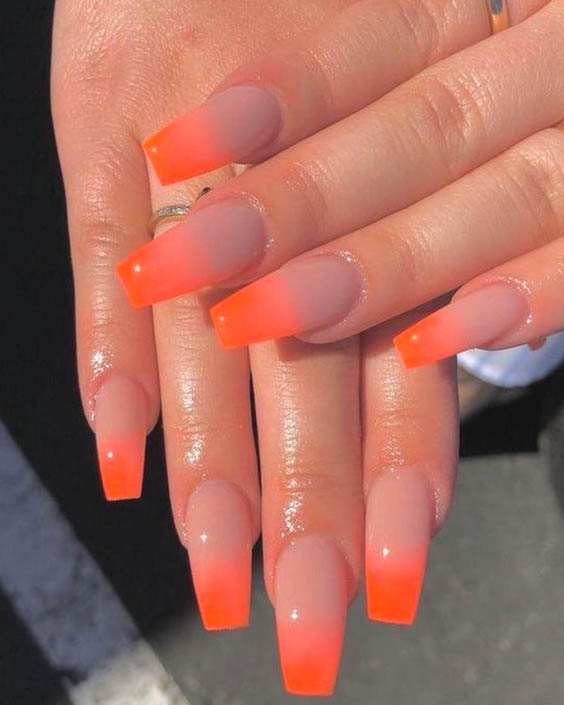 FRUITY NAIL ART DESIGNS
Do you want to adorn your nails with the juicy fruits of hot summer days? If you do not so intend to it, you're about to change your mind after you look at these luscious nail designs. Fruity nail art design trend has a growing fan base as summer is around the corner. Believe me, you'll love to see the little details of watermelon, pineapple, and cherry while sipping a cold lemonade!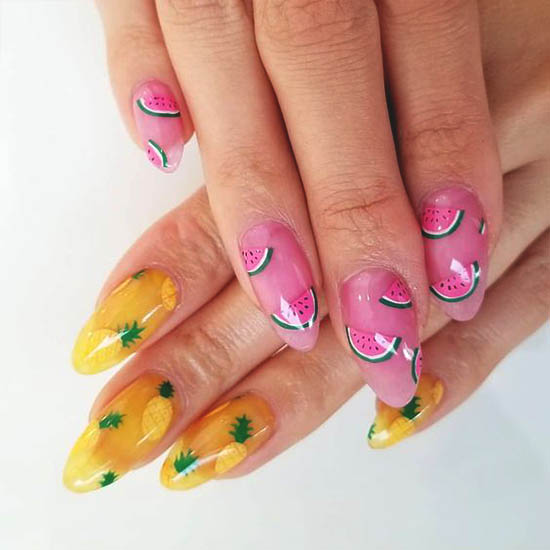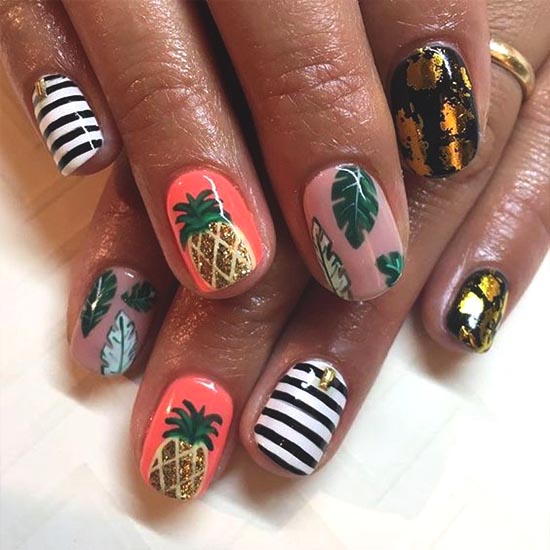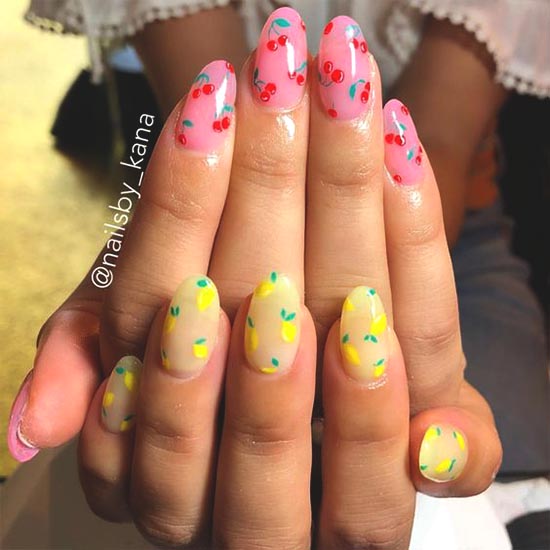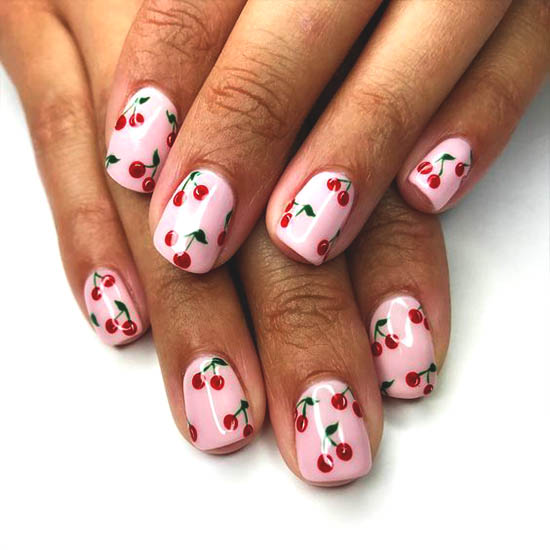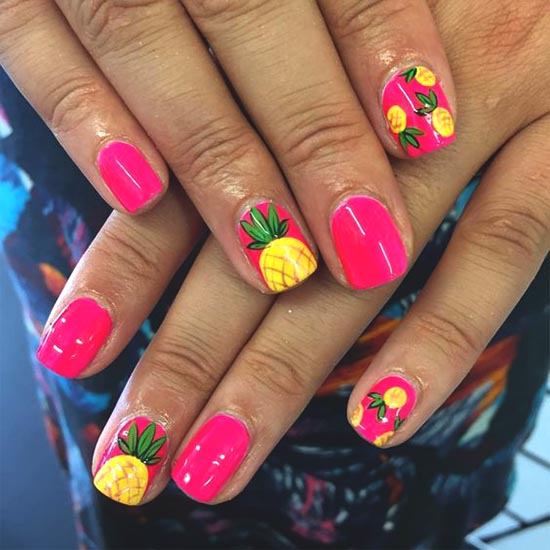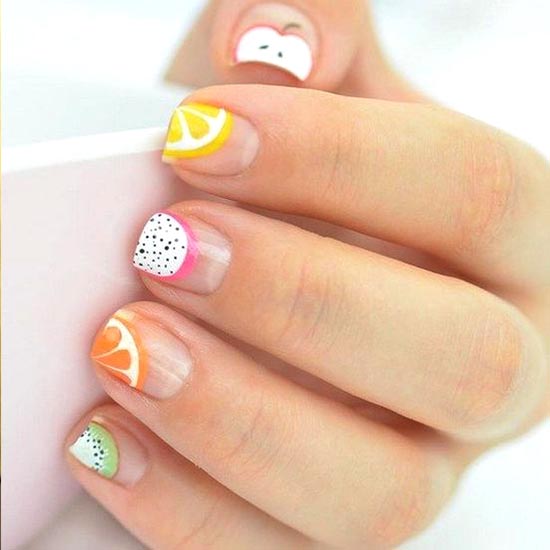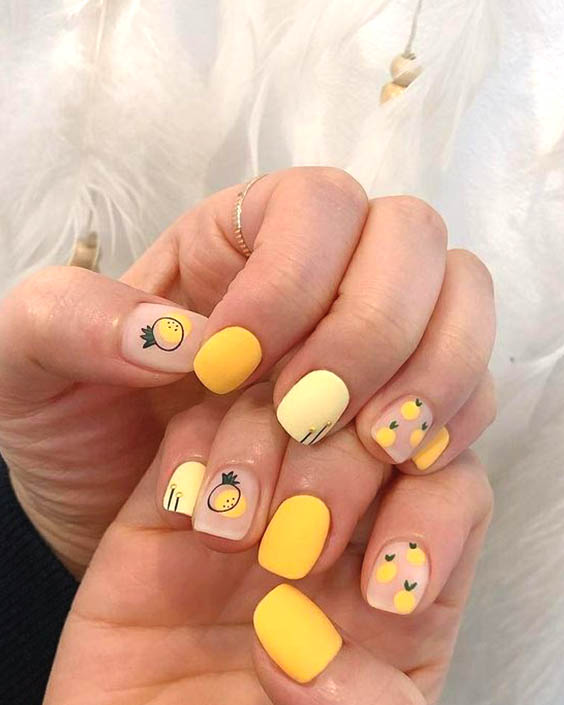 MELTED ICE CREAM NAILS
You're one step away from the IG-worthy nails which will be the sweetest trend of this summer. Melted ice cream nails not only reveal your freshest side, it's going to make your nails say that "Hot summer days, Don't care!". How do you like your ice cream, chocolate chip or cherry vanilla? I think I go with both! ?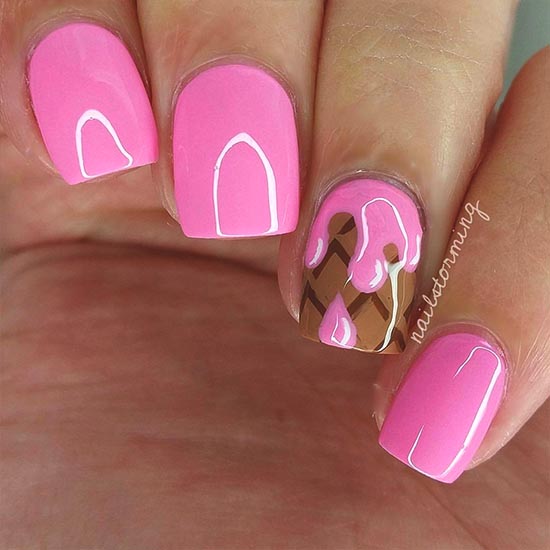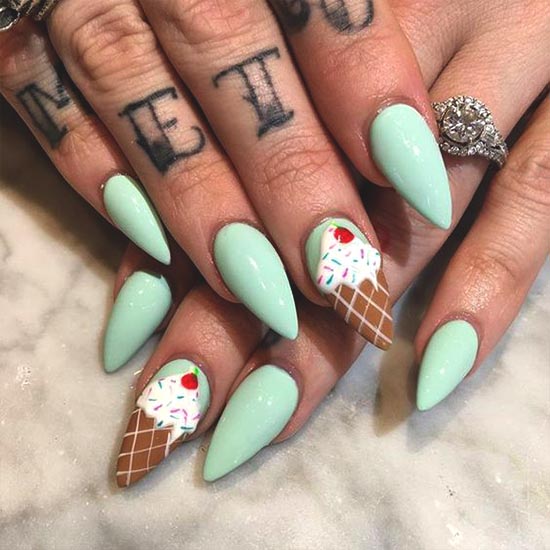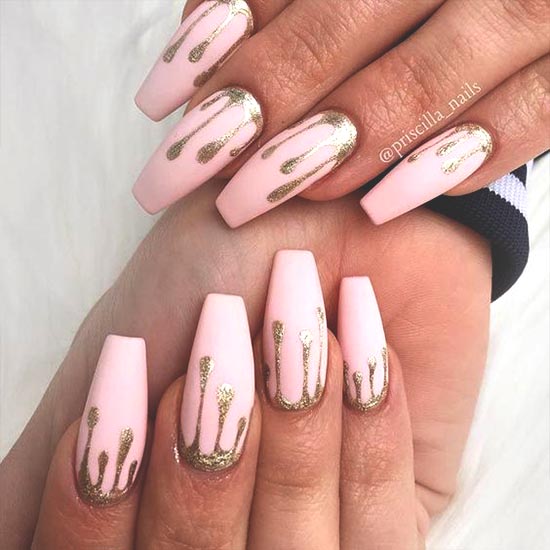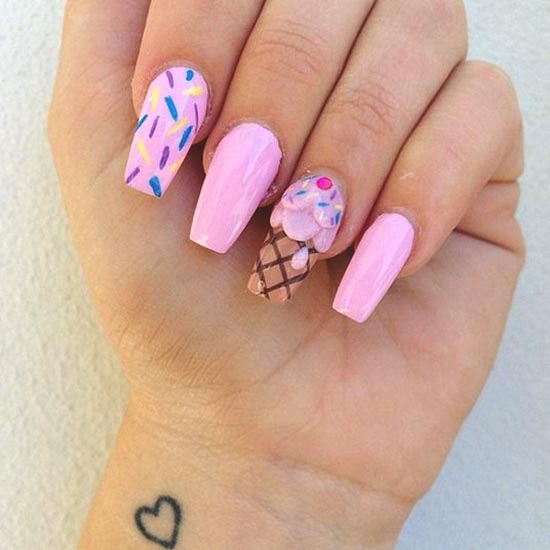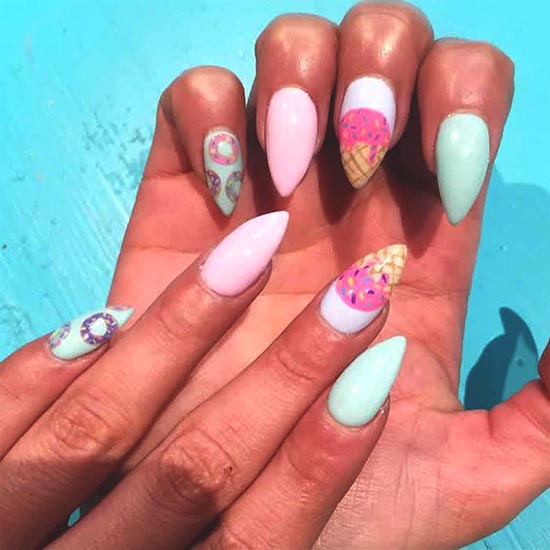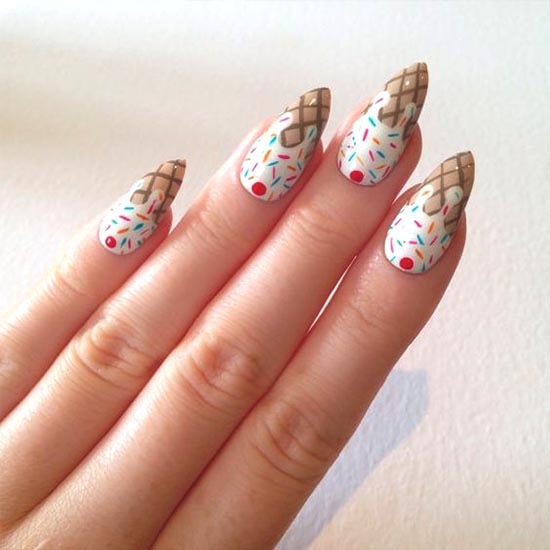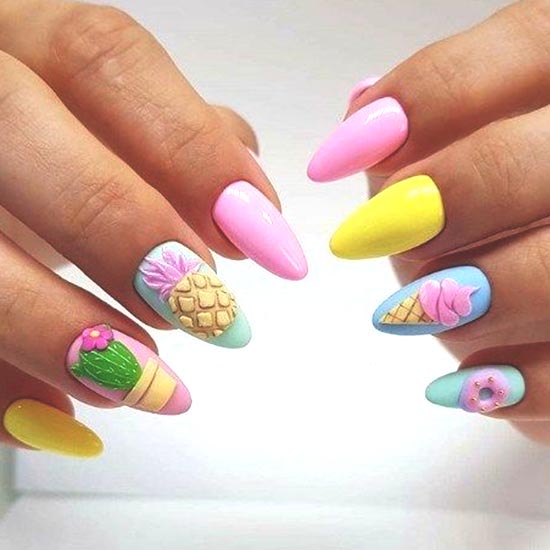 FLORAL NAIL ART DESIGNS
Fruits and ice creams sound great but don't think that we've forgotten the major thing which gives all the colors to summer! As it's so fashionable on everything this year, flowers have remarkable popularity on nail art designs. Floral nail art is a spot on for summer, there are many floral manicure ideas from sunflower fields to the tropical breeze. Bring some extra colors to your fingertips this summer! ?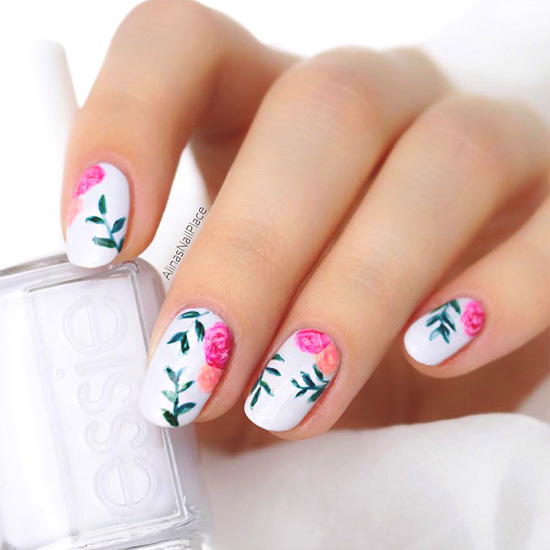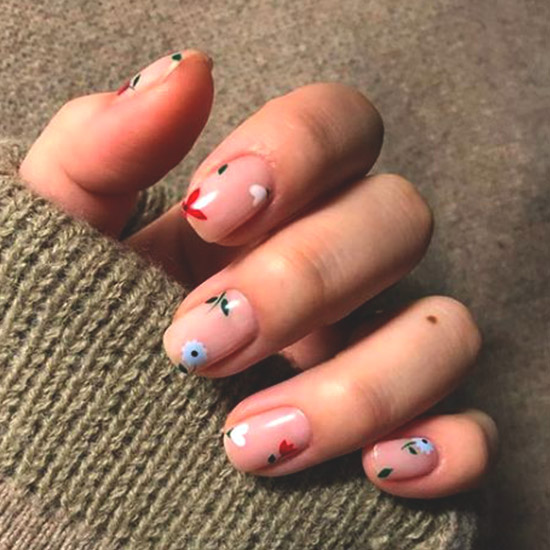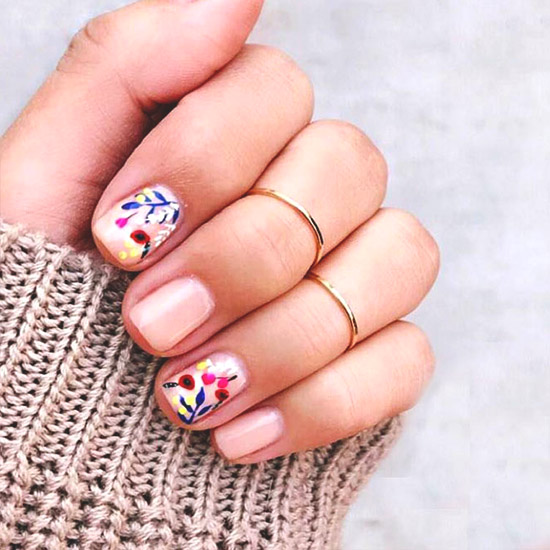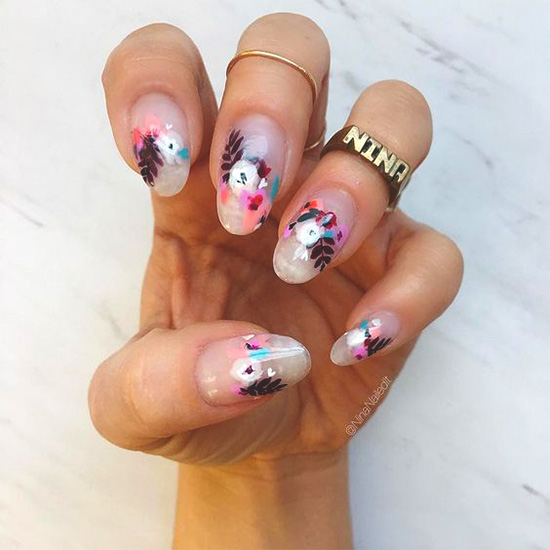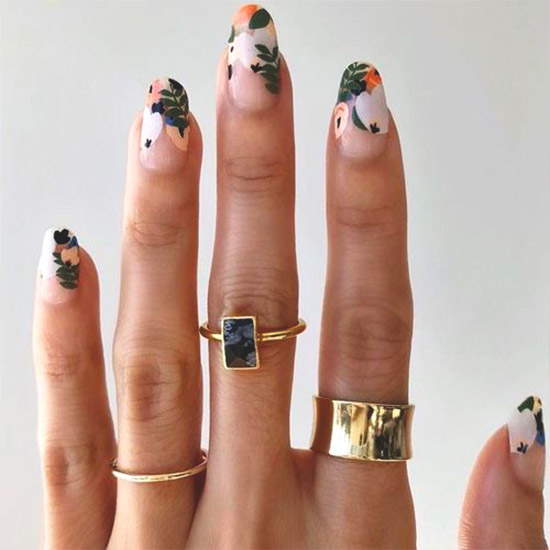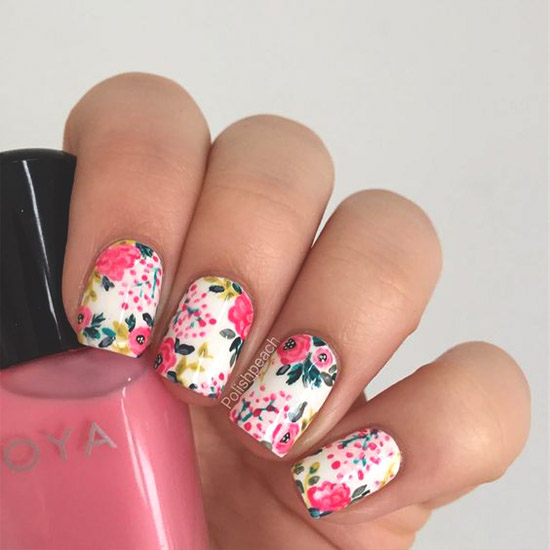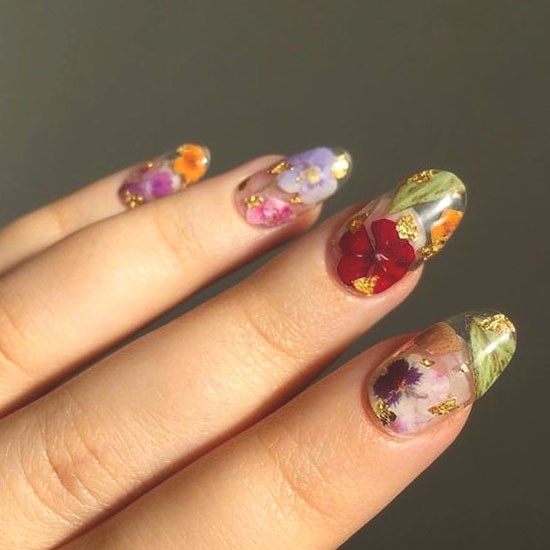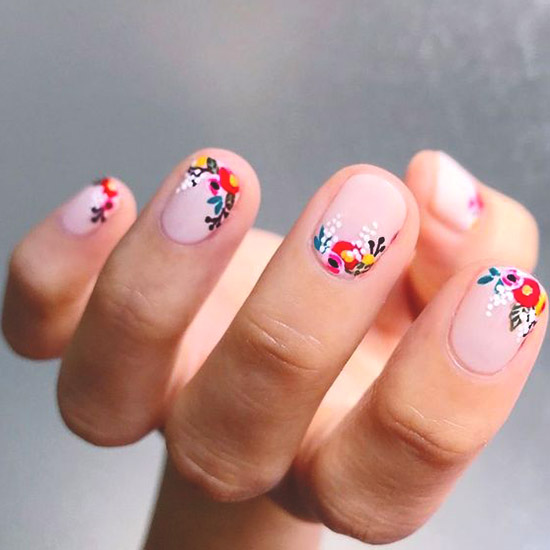 GLITTER SUMMER NAILS
A little glitter and shimmer on the nails will kill nobody! What can be the brightest more than the glittery nails on a summer day? Glitter summer nails are what a real summer lover wants not because of its shine under the sun but also it's so flashy below those night lights. Try the coolest glitter polishes from silver to copper yet scroll down to be charmed by the glitter summer nails that we've rounded up for you.