With passing to the cold weather, one thing that comes to mind is a brand-new, fresh hair color. It's utterly natural cuz' nobody denies that winter is the best time to switch up your hair color. Refreshing your summer hair color is a tough decision but these inspo-worthy shades will make you find the right color for this winter. If you're thinking out of ordinary winter colors, this winter hair color trends also include extraordinary shades such as two-toned hair color or vibrant red. So keep scrolling to take screenshots of your favorites to show them to your hairstylist!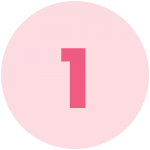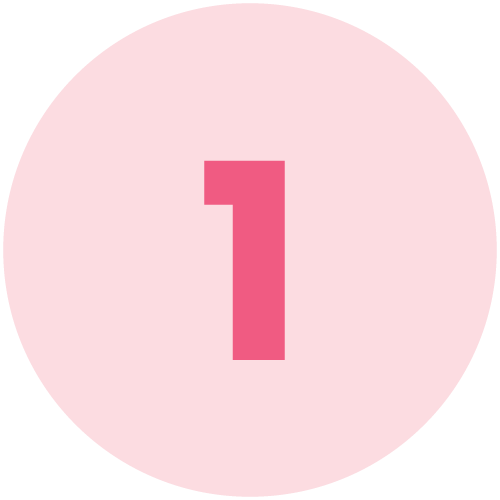 CARAMEL HIGHLIGHTS 
Caramel highlights are the greatest way to keep your summer look up to date. It's a soft-looking hair color that gives the cold weather a warm vibe. Plus, caramel highlights are so versatile that can be dyed as a low-key touch of highlights or vivid contrasty highlights.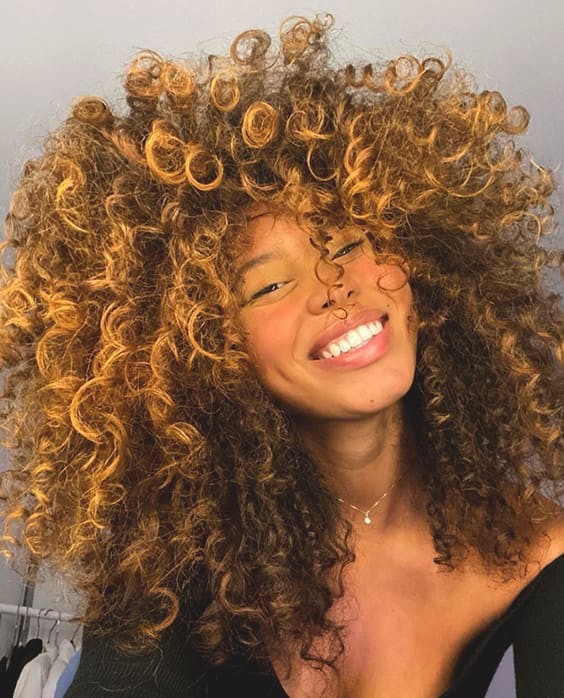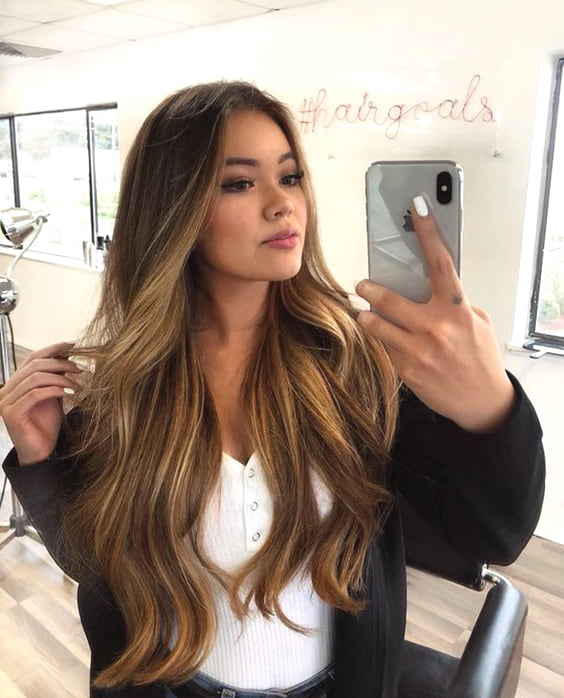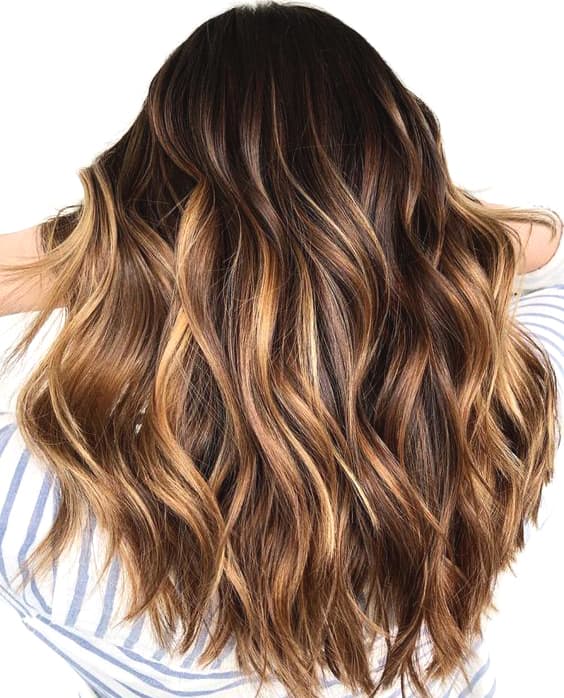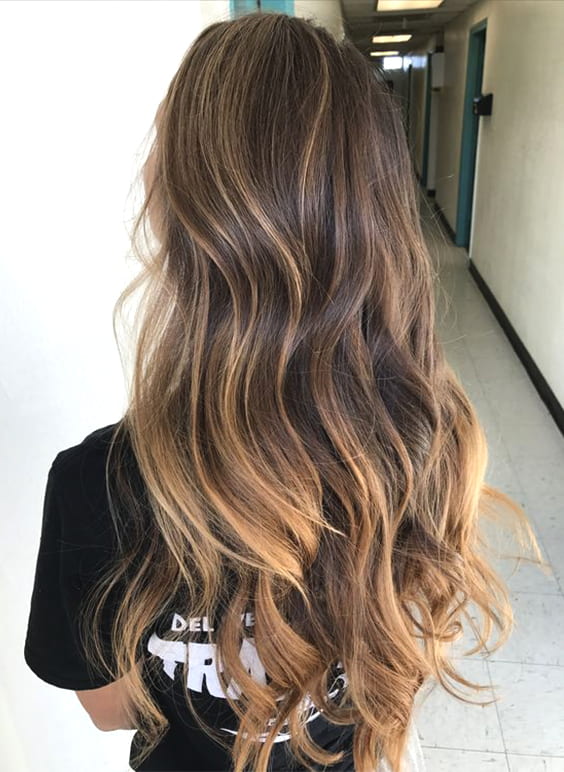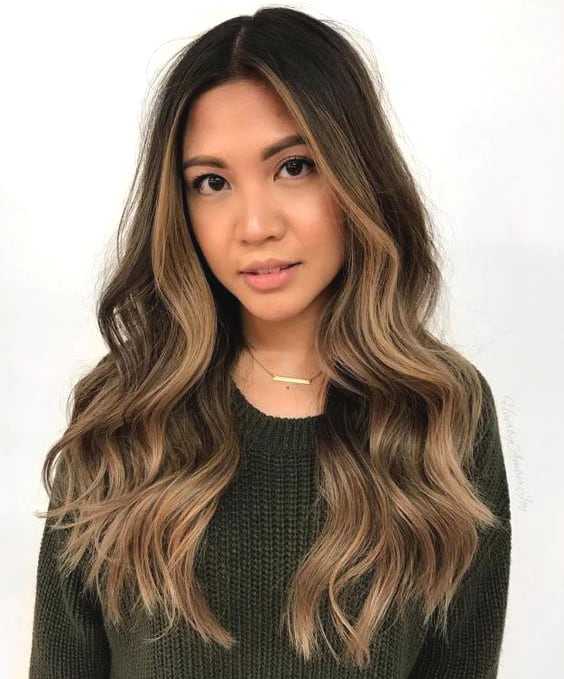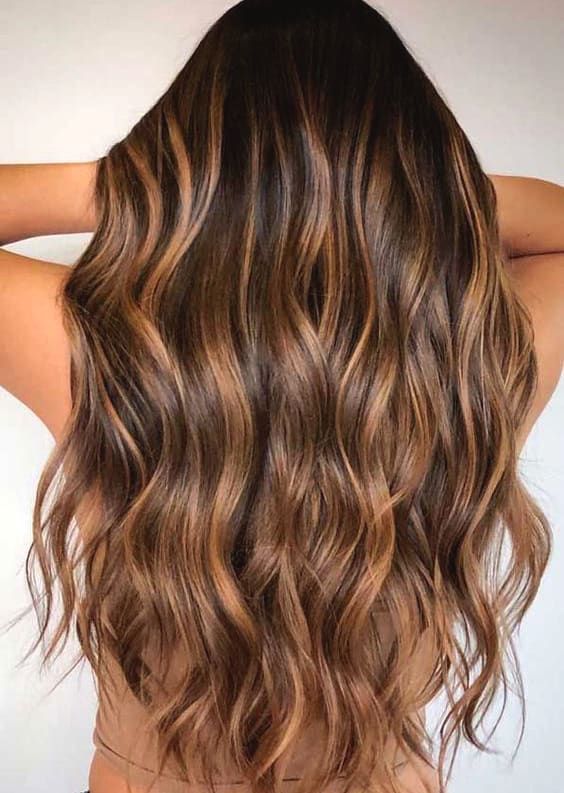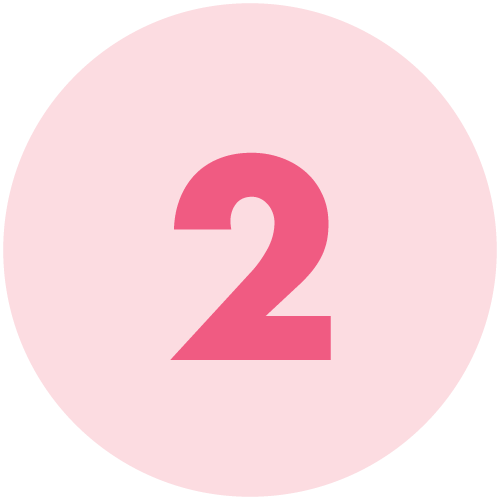 CHESTNUT BROWN
Brighten up your brown hair with a chestnut dye this winter. Chestnut brown is the hottest brown shade which is both bold and versatile. It's a great transition from fall to winter that neither too deep nor too reddish.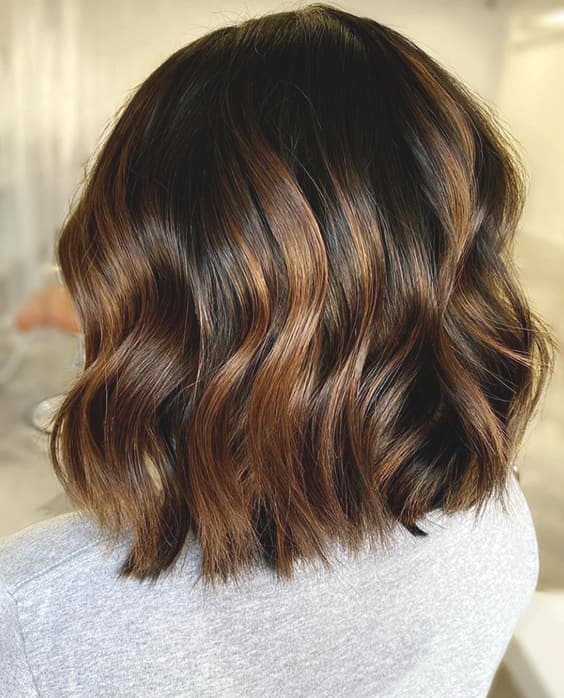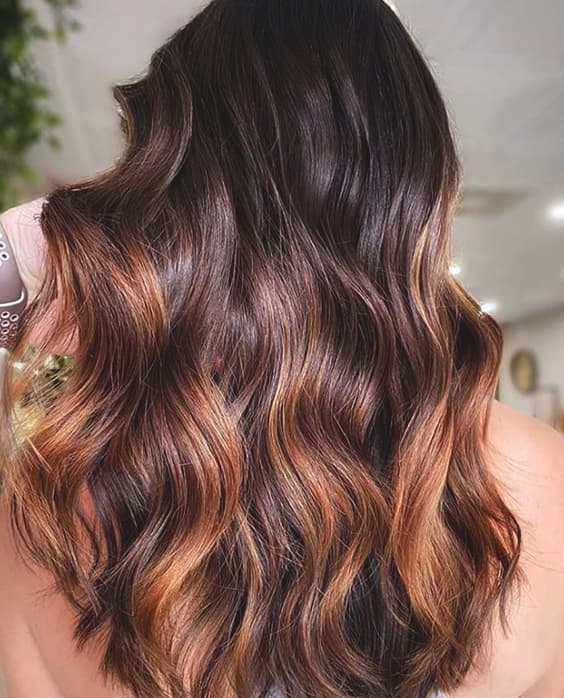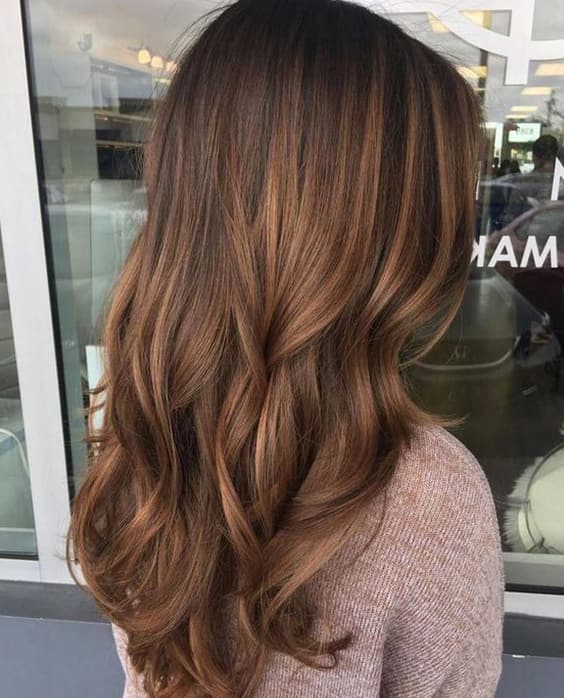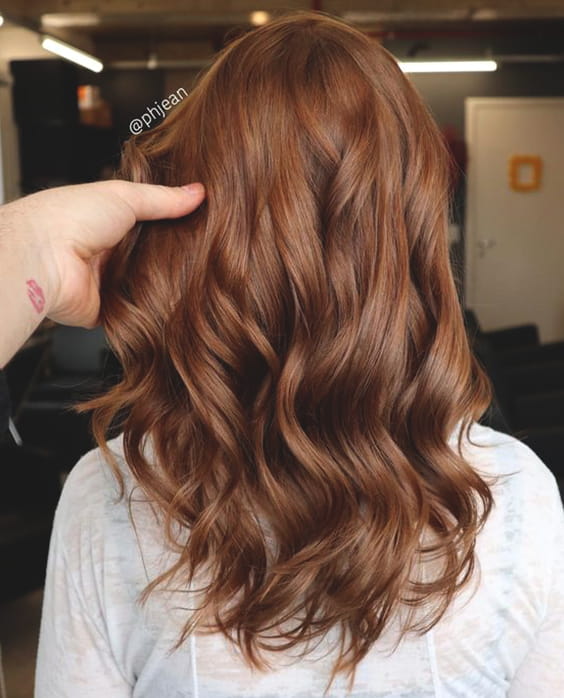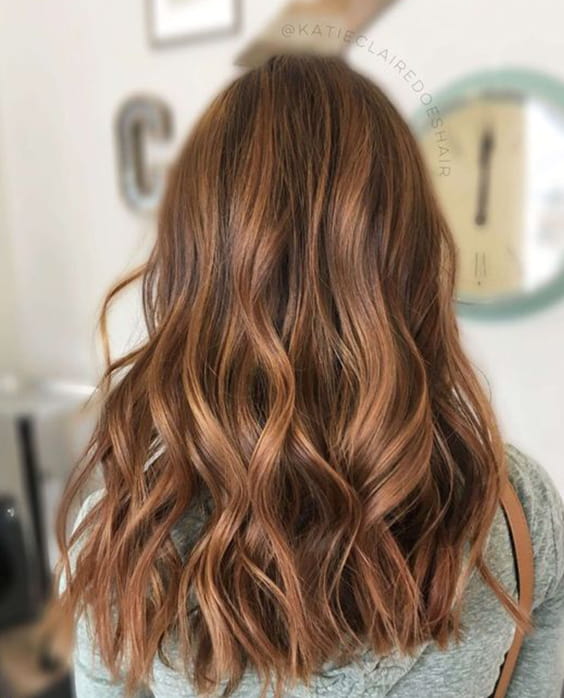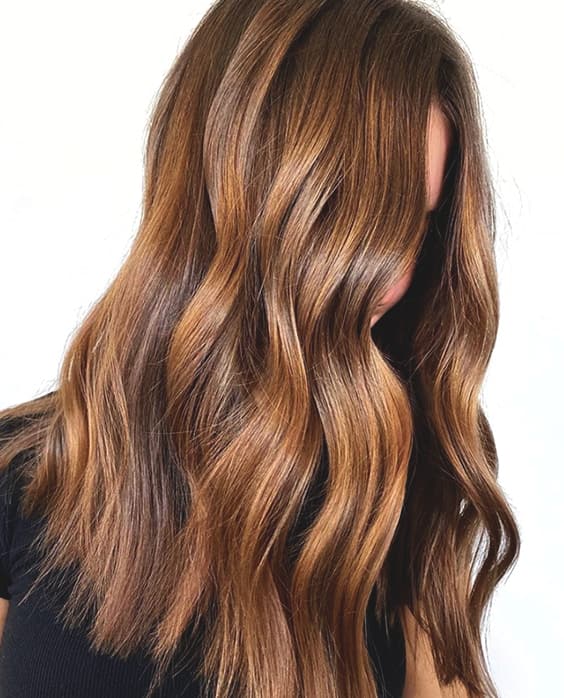 WARM BROWN
There's no hair color low maintenance than warm brown. It looks so traditional and average for winter but warm brown has many advantages to make you choose it. It's not too dark for those who don't go with darker colors, however, it's an excellent choice for those who love richer shades without going lighter. Warm brown will be your next hair destination in winter after seeing the best warm brown hair inspos we gathered up for you.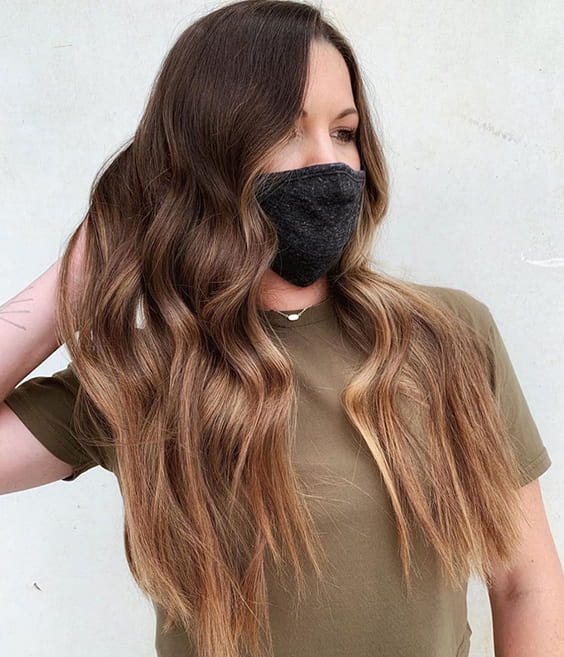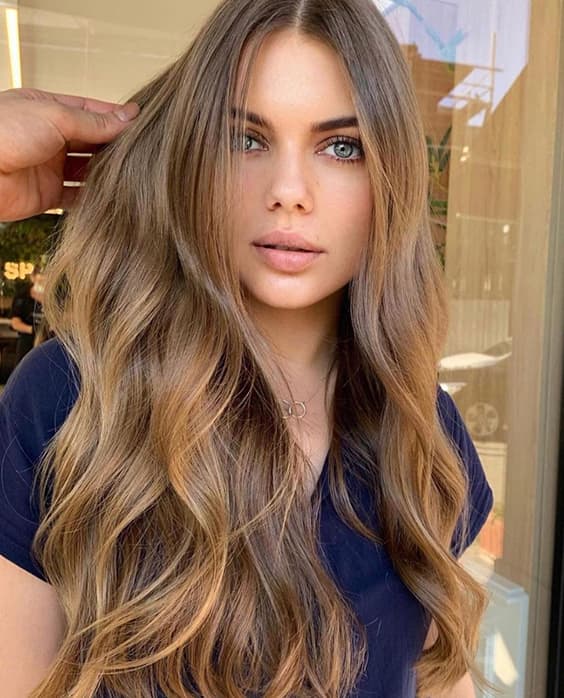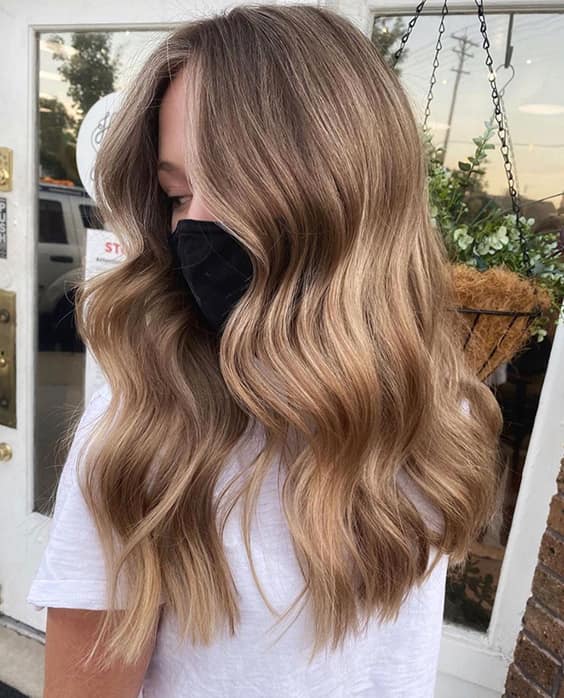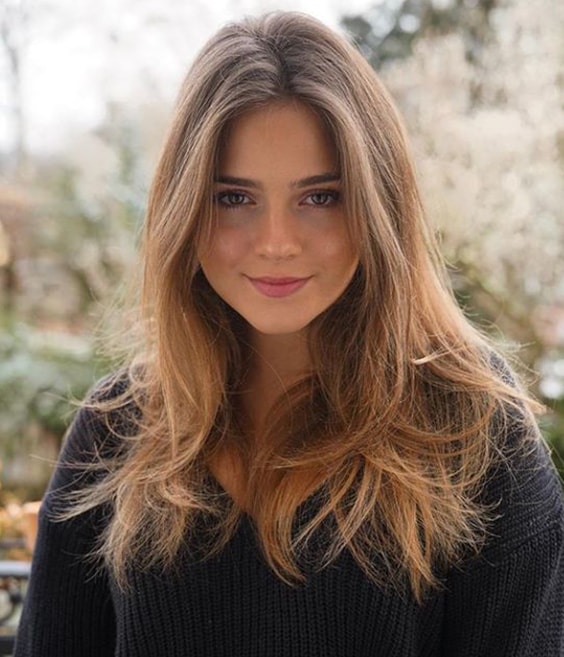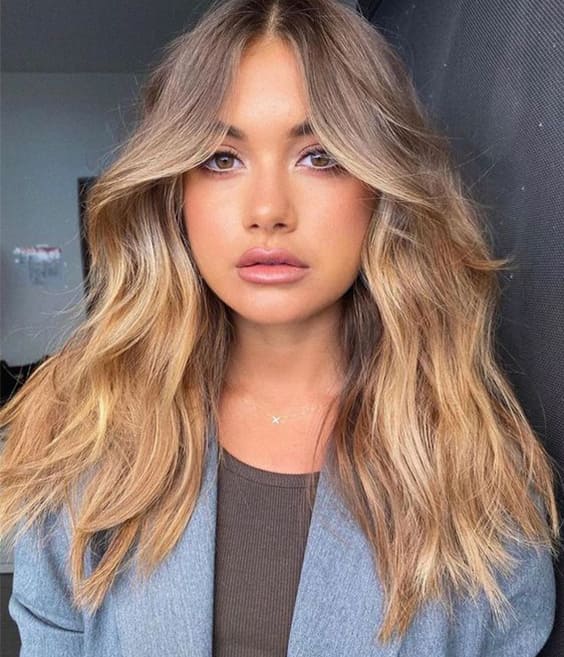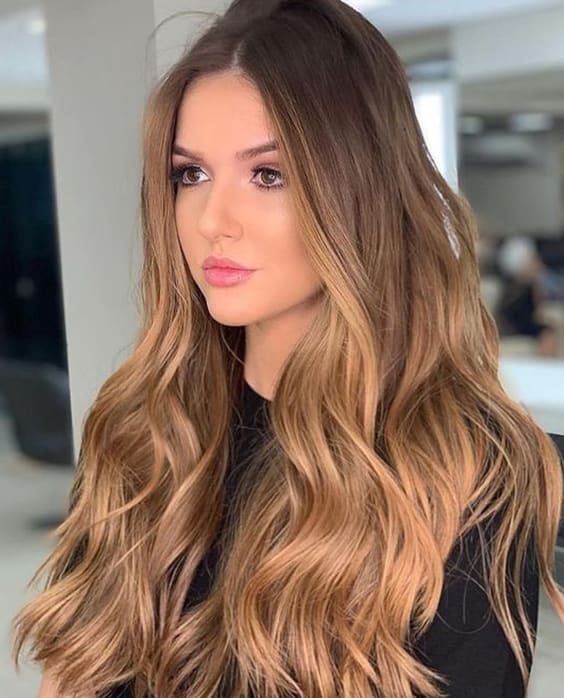 GOLDEN BALAYAGE
Just because the weather is getting colder it doesn't mean that we also need to go cooler on our hair colors. It seems like golden hues keep being popular in 2021, so the golden balayage is a safe place to consider your next hair color.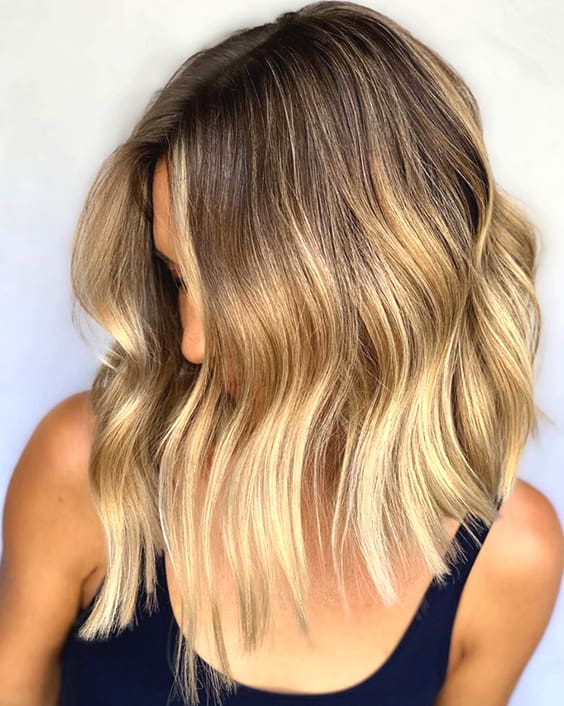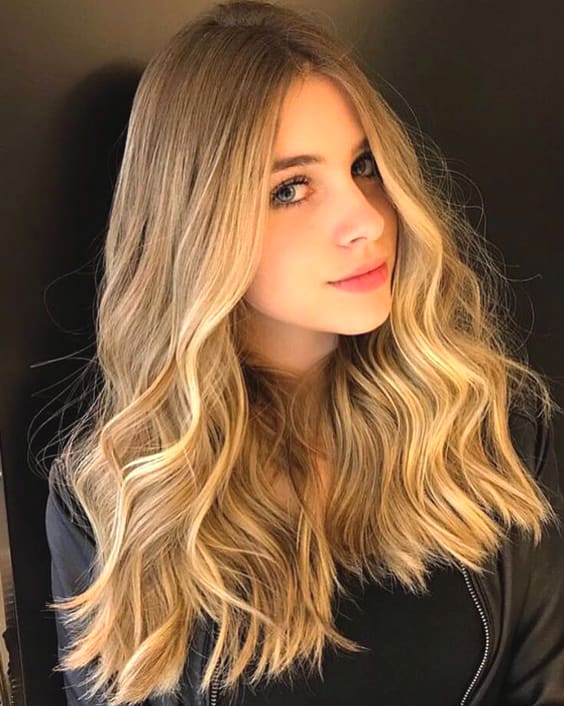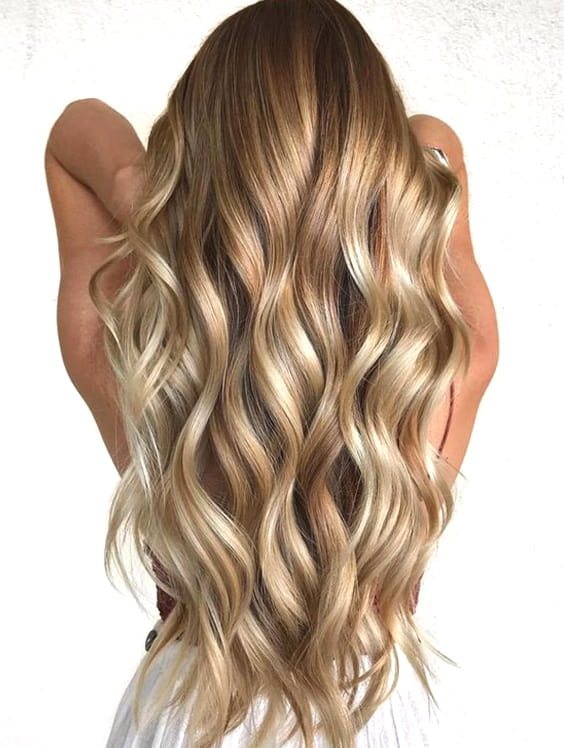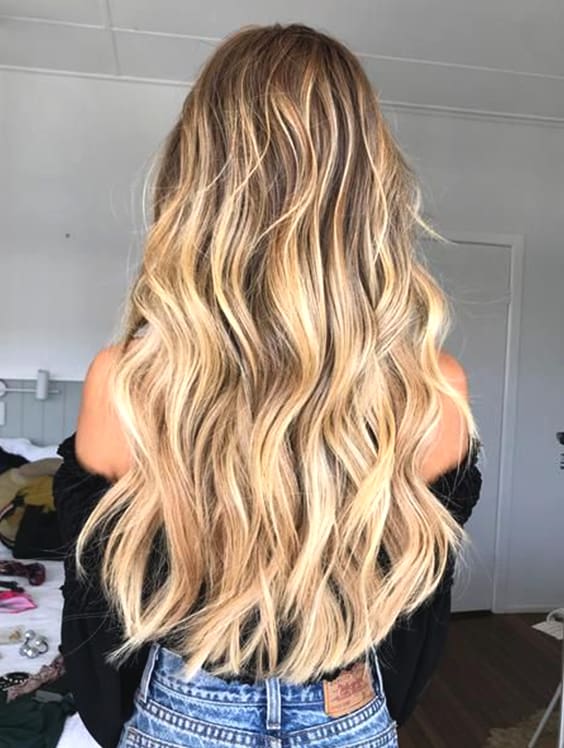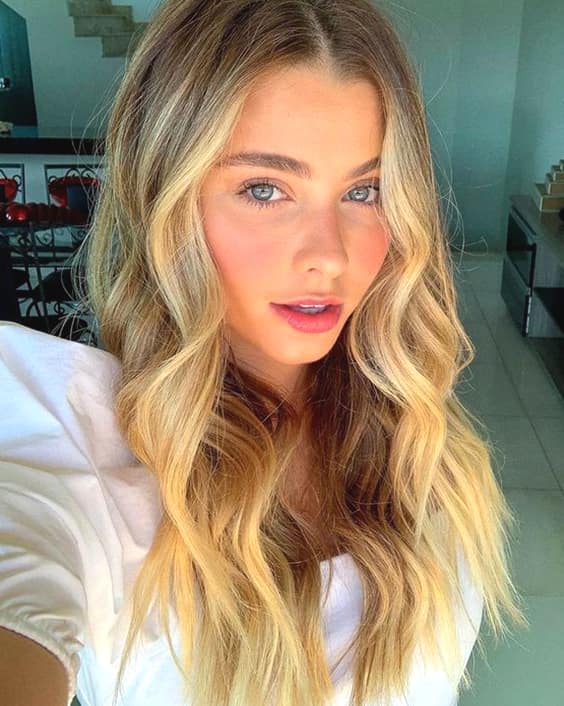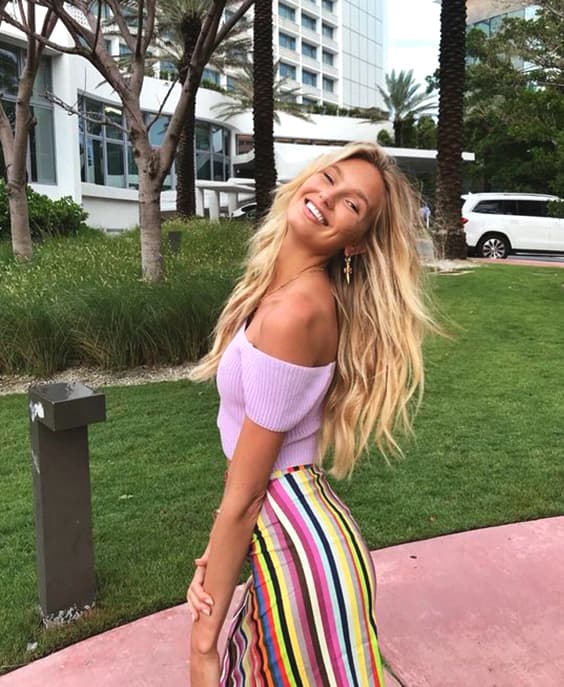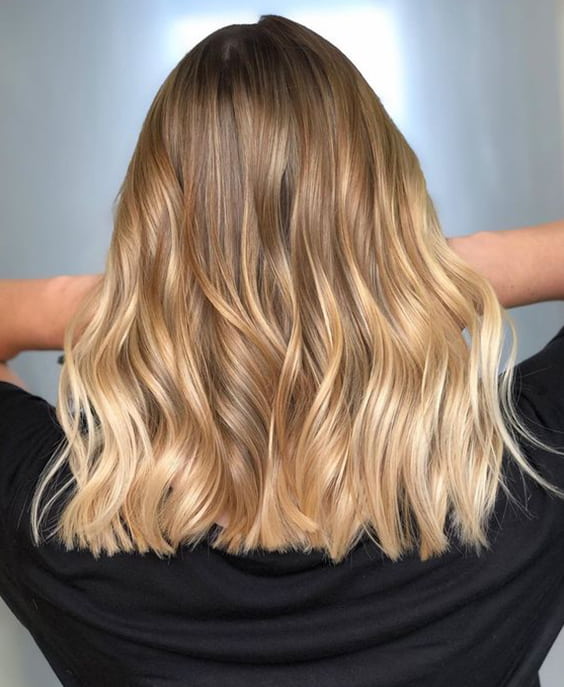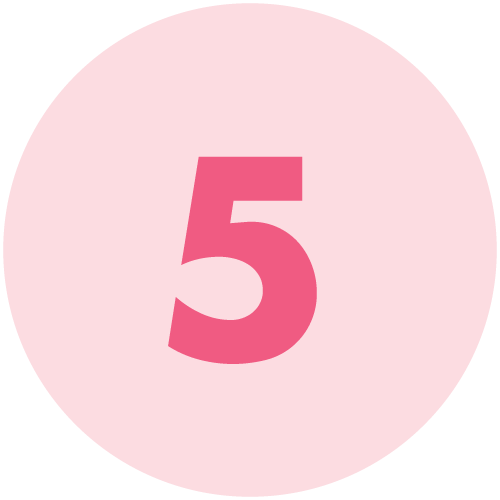 TWO-TONED HAIR COLOR
Why choose one when you can choose two? The two-toned hair color trend is one of the most popular hair trends recently. Make things easier for yourself and go with both shades you like. It can be baby blonde with deeper brown or pastel pink with chocolate brown. Here are the popular two-toned hair color looks make you say, "It's exactly what I looking for!"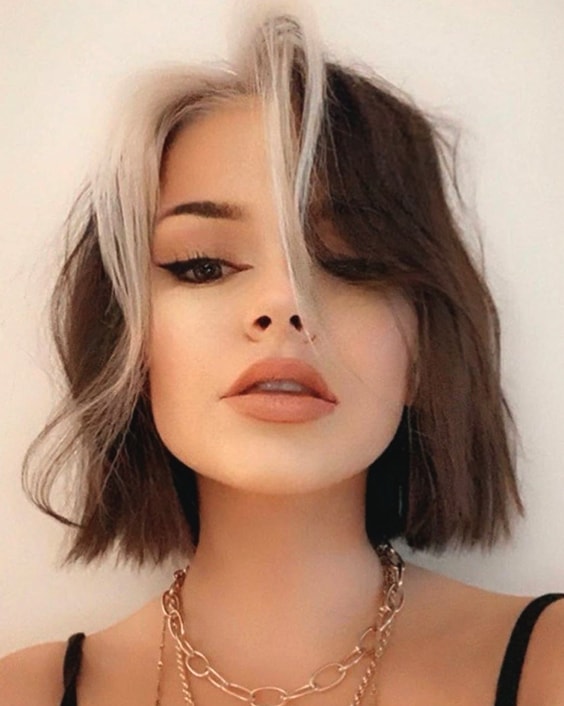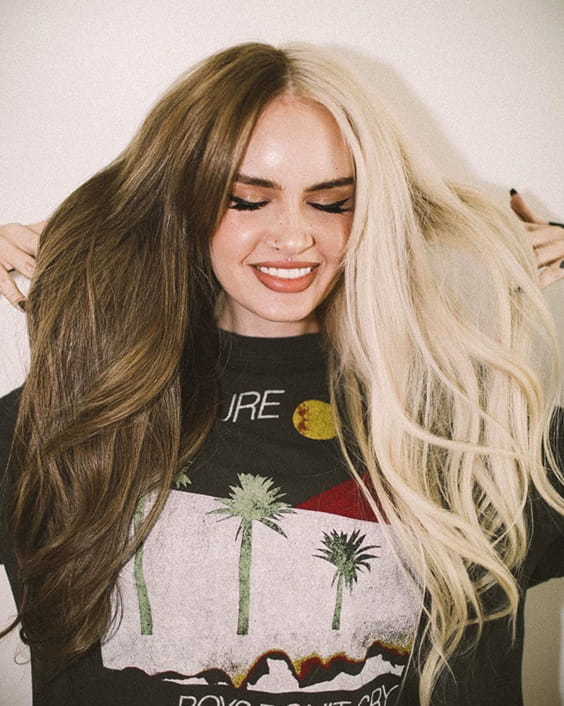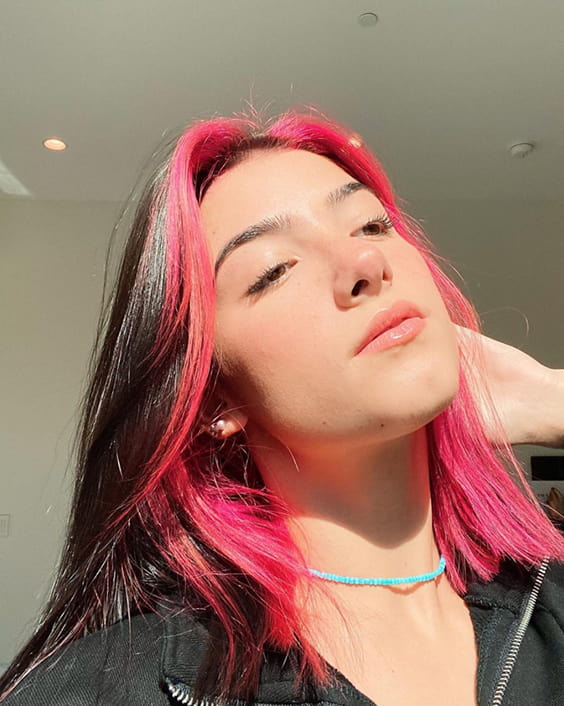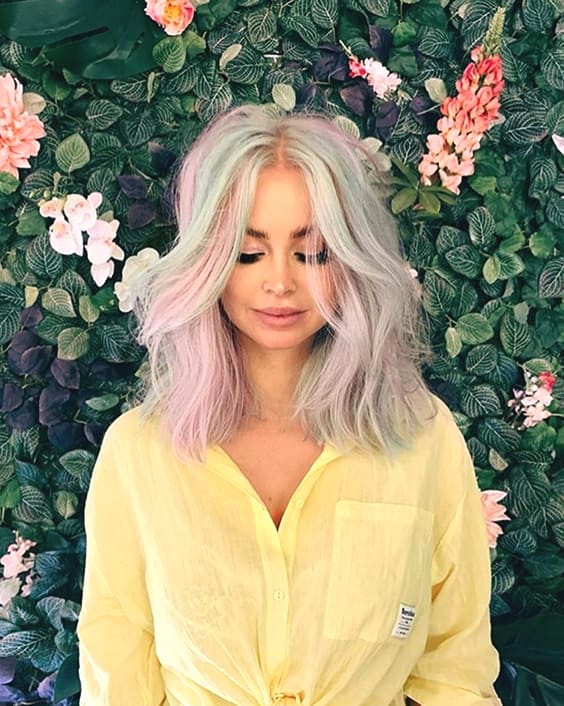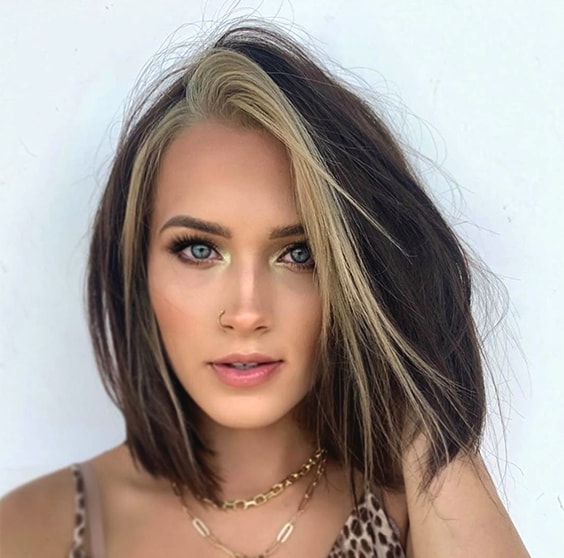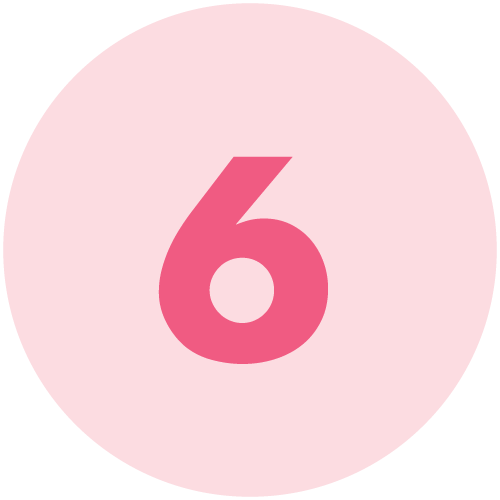 DEEP BROWN
Deep brown is a prominent hair shade when it's wintertime, cuz' the colder months have lack of sunlight which makes your color fade away. Besides, it can easily be done at home when necessary. Here are the deepest brown shades if you're a fan of dark hair colors.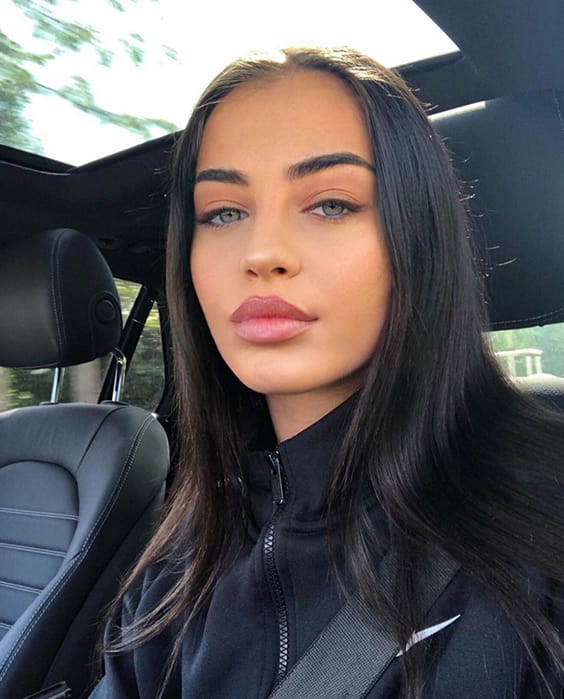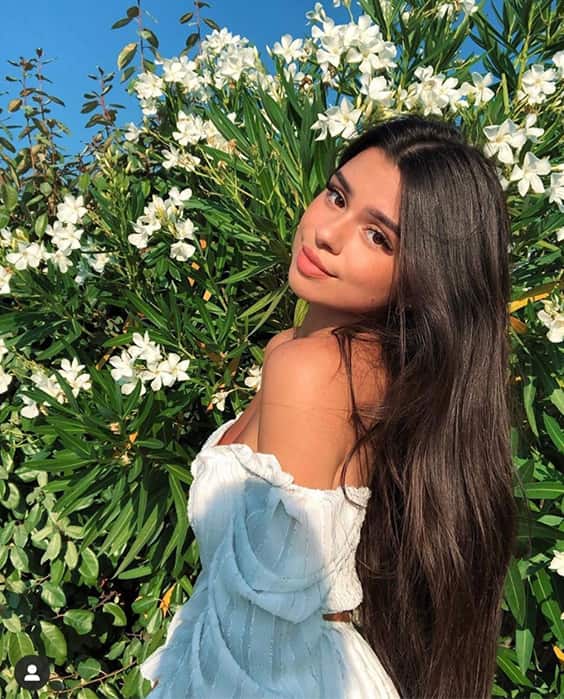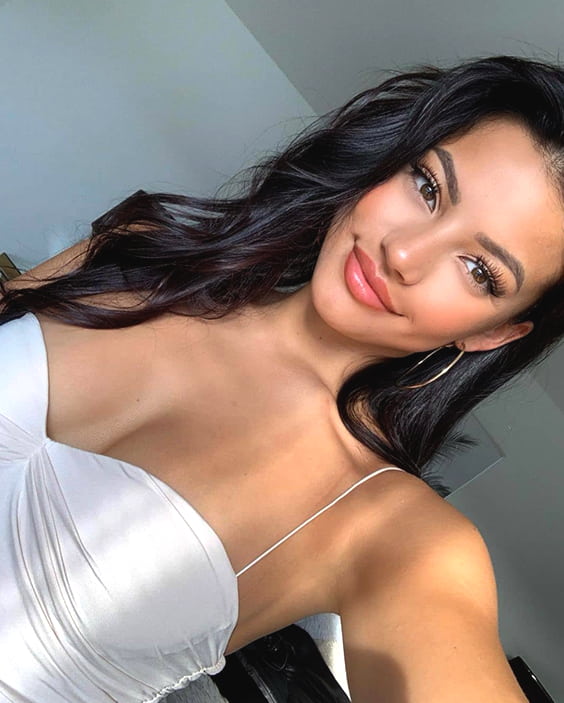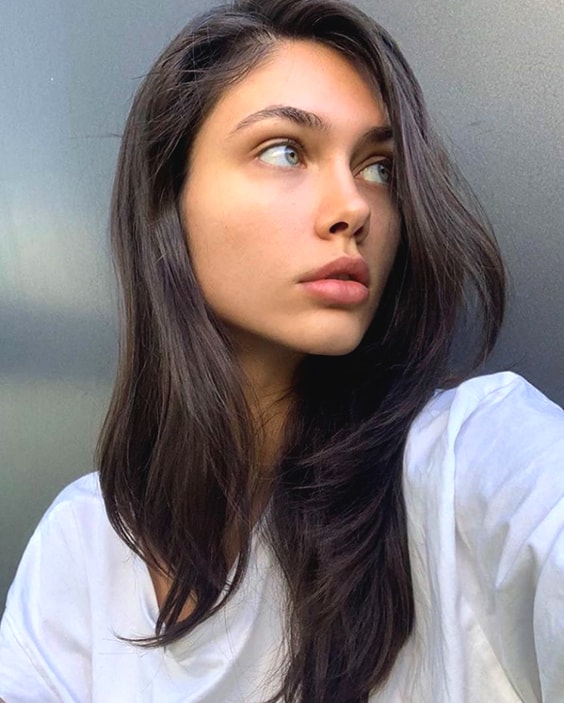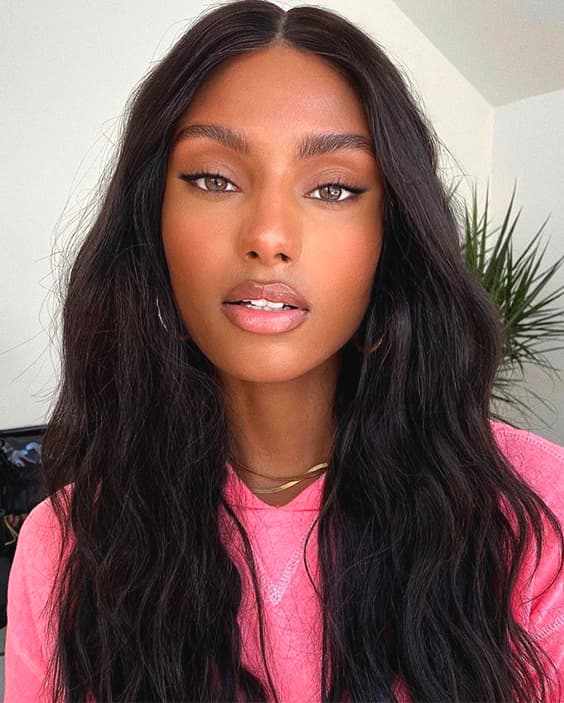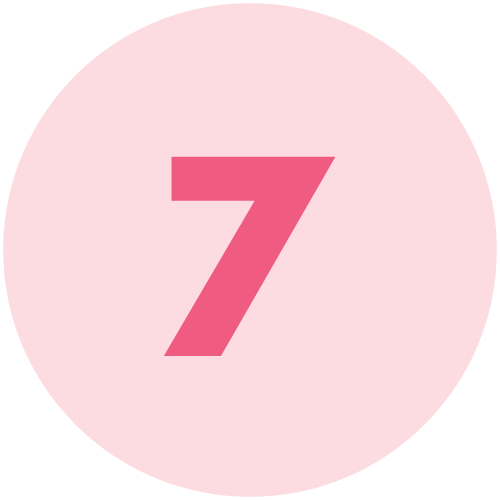 ICY BLONDE
It's inevitable to reflect winter's snowy and cold weather to your appearance. I'm not calling for darker colors, it's the lightest and coolest blonde hair shade of all time. Icy blonde is here for the following winter to make you cold as ice!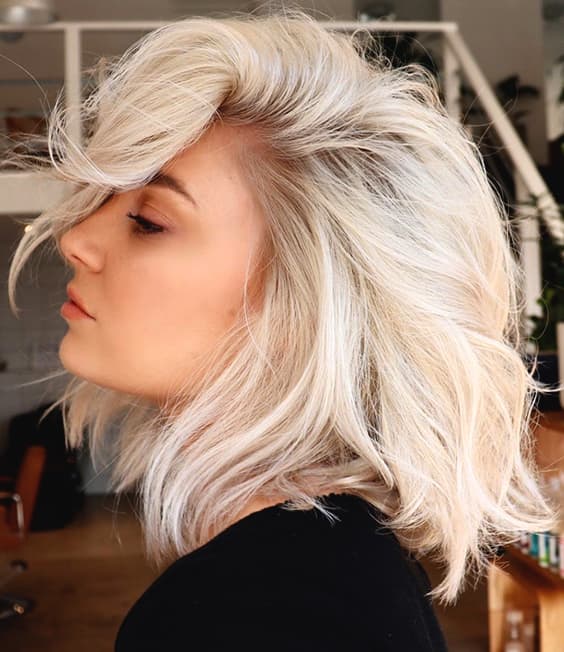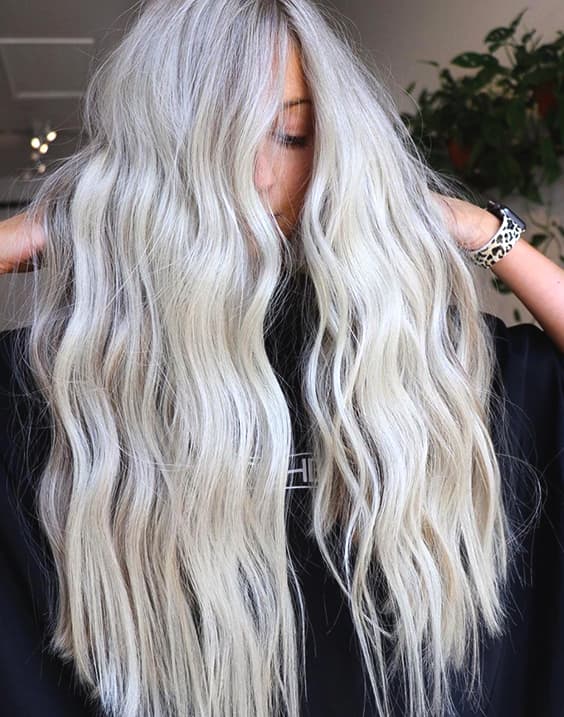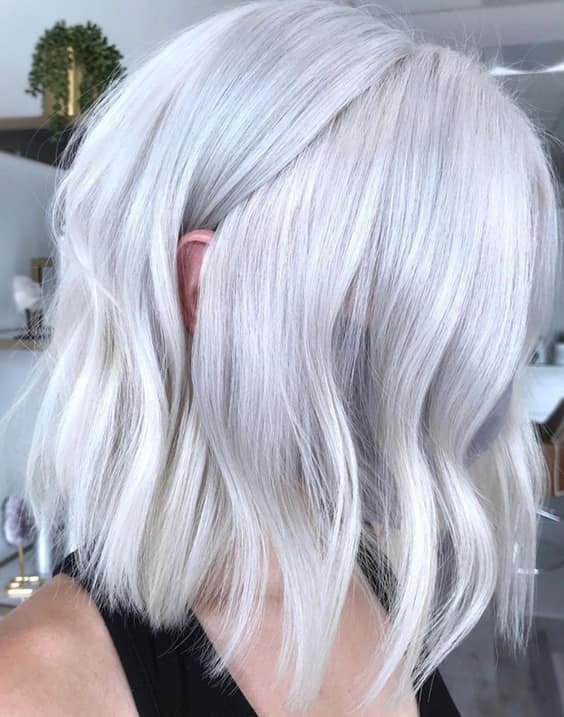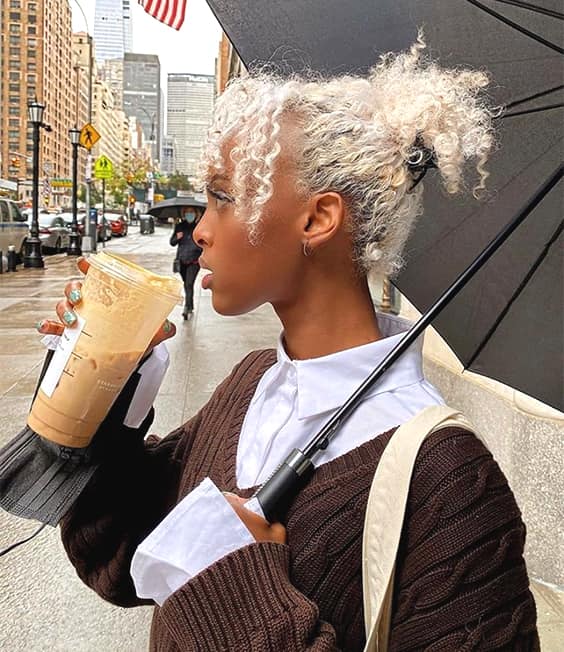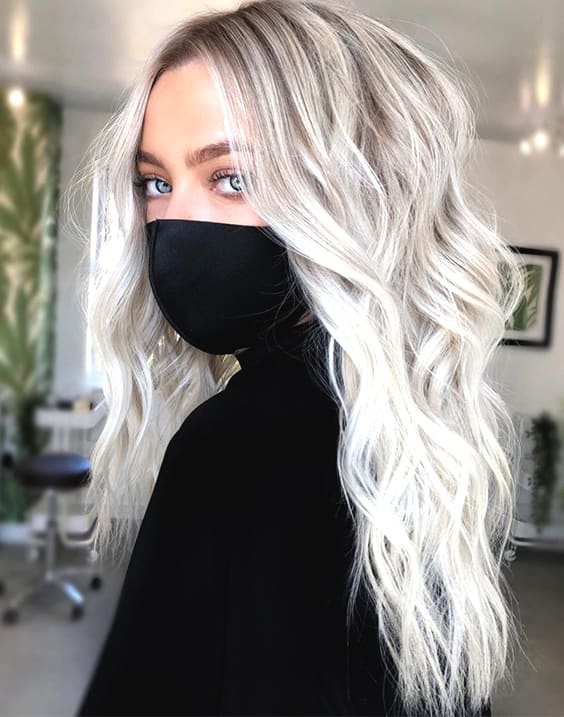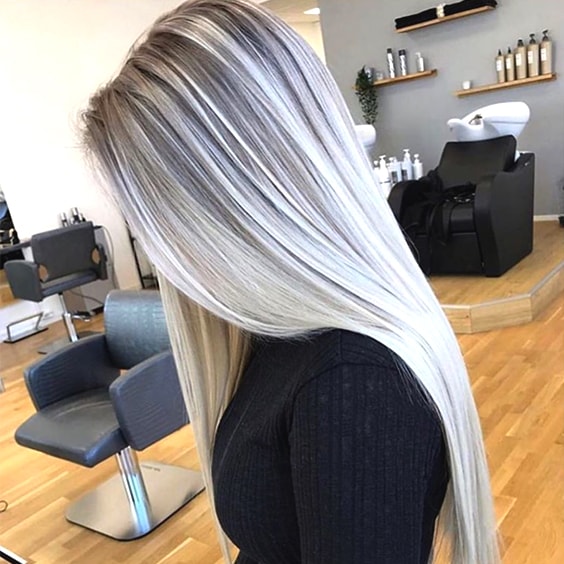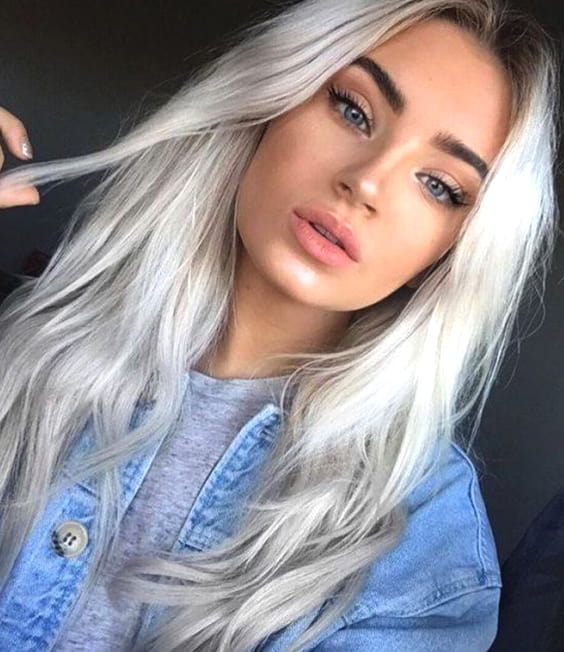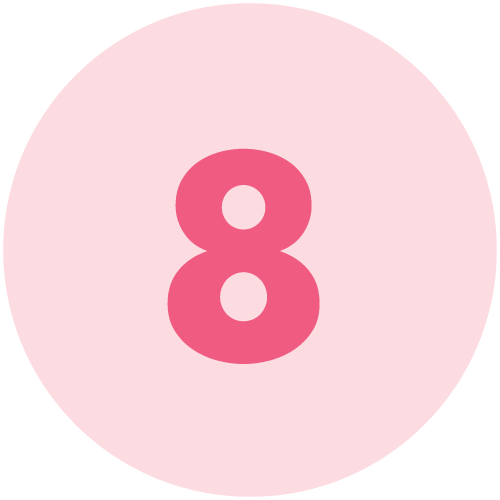 JET BLACK
It might sound cliche going black for winter, but this jet black shade is beyond what you know about black hair colors. It's glossy, luxurious, and one of the most trending hair colors in recent years not only for winter but also for every time.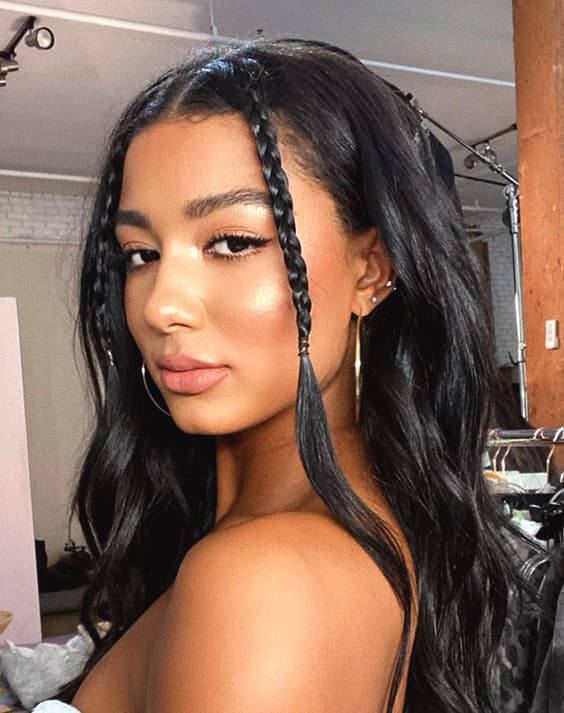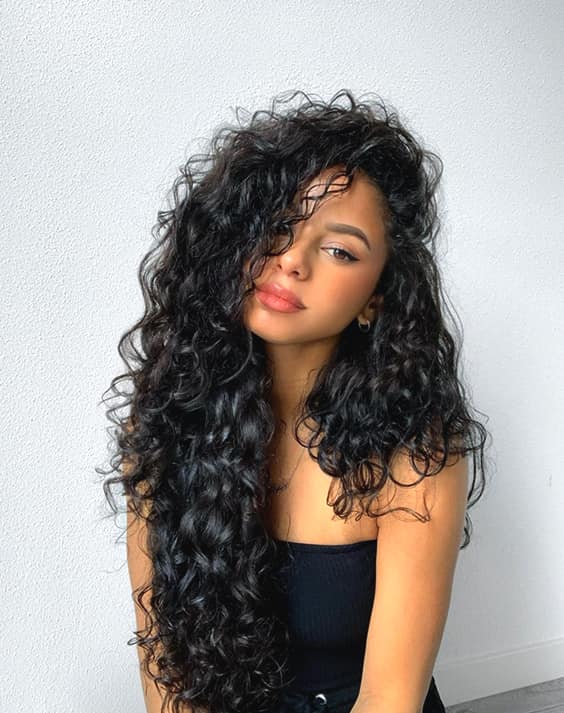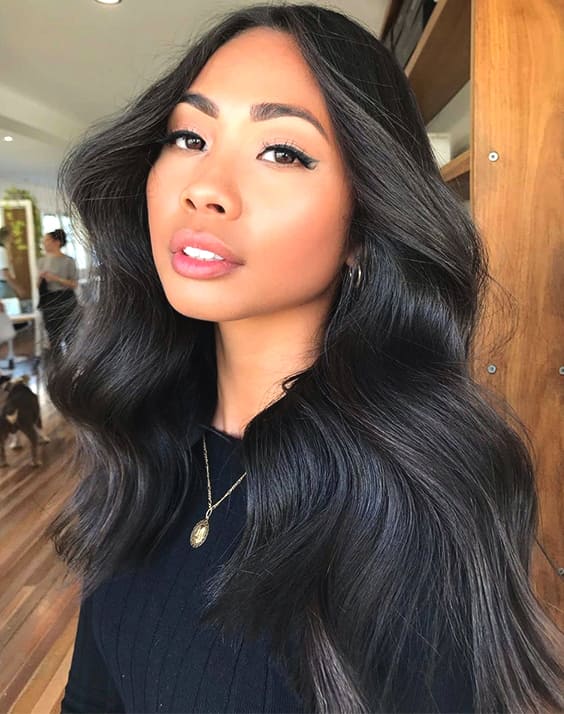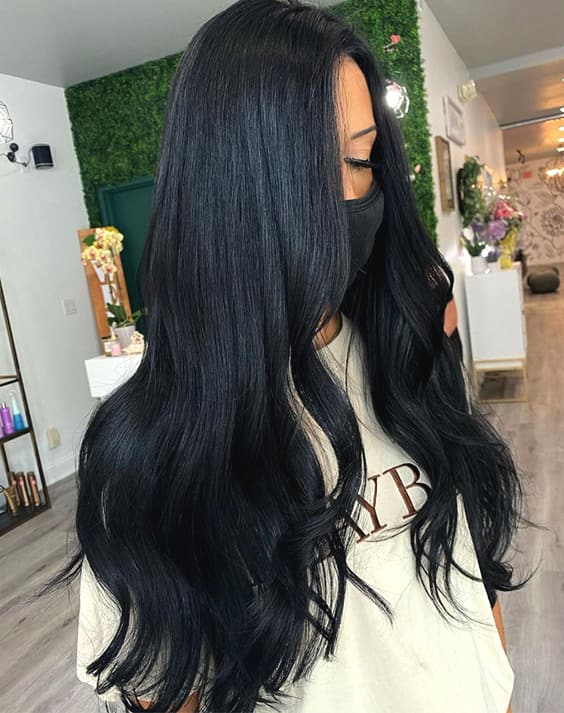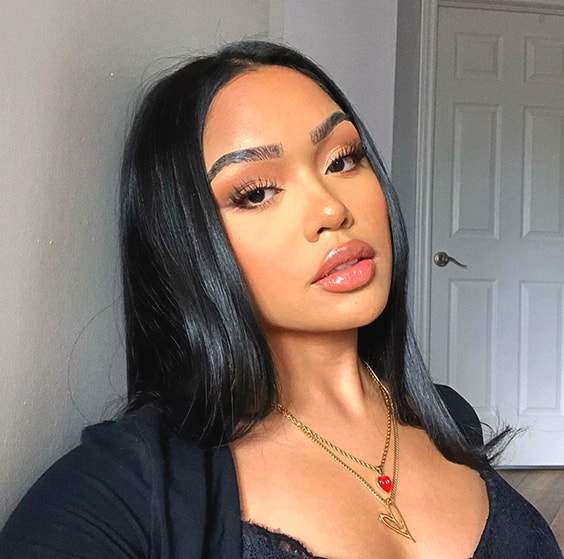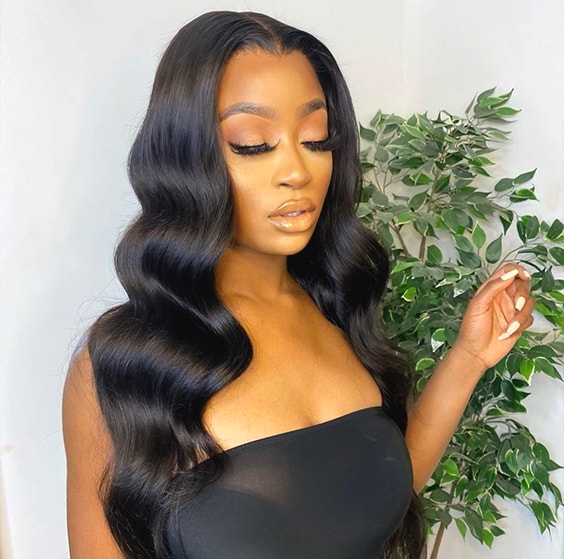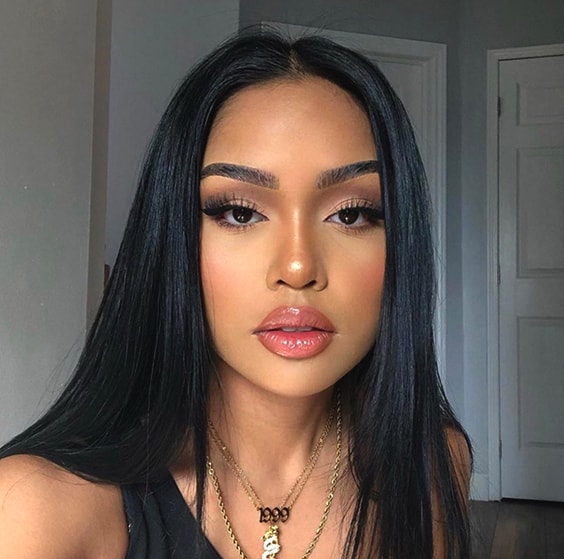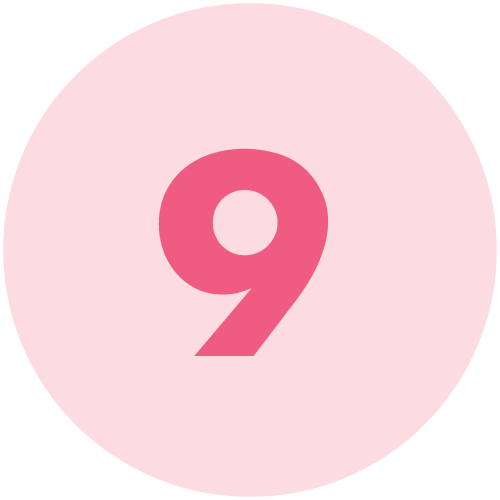 ASHY BLONDE / BROWN
Whether you prefer ashy blonde or ashy brown, you won't go out of style. Both colors are so IN right now and apparently, they will stay in 2021's hair color trends list. Ashy hues go with cool, pale, and peachy undertoned complexions better since it easily washes you out. For the warm undertones, ashy color can be applied as highlights or slightly warm undertones can be added to your ashy look to get the balance.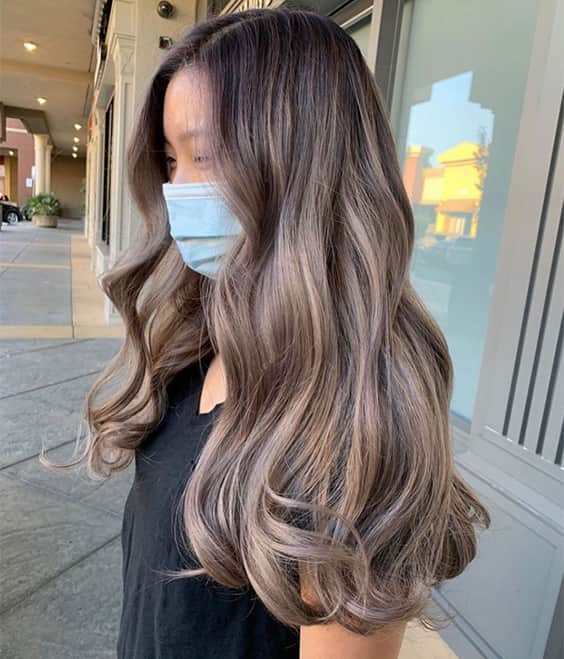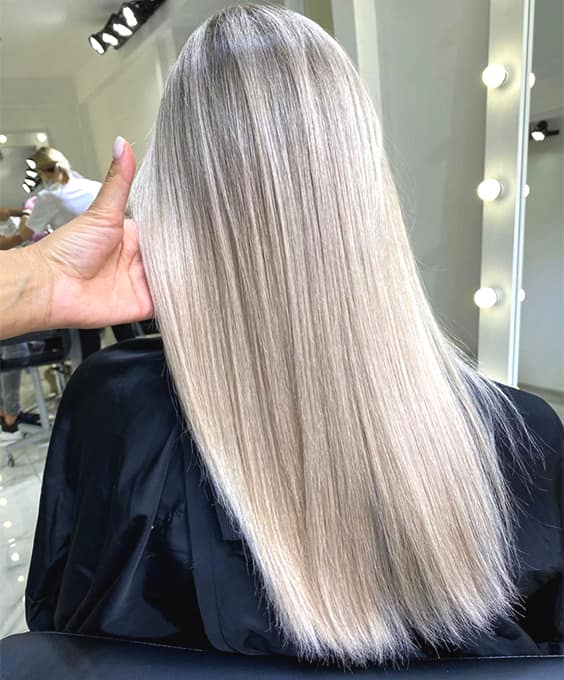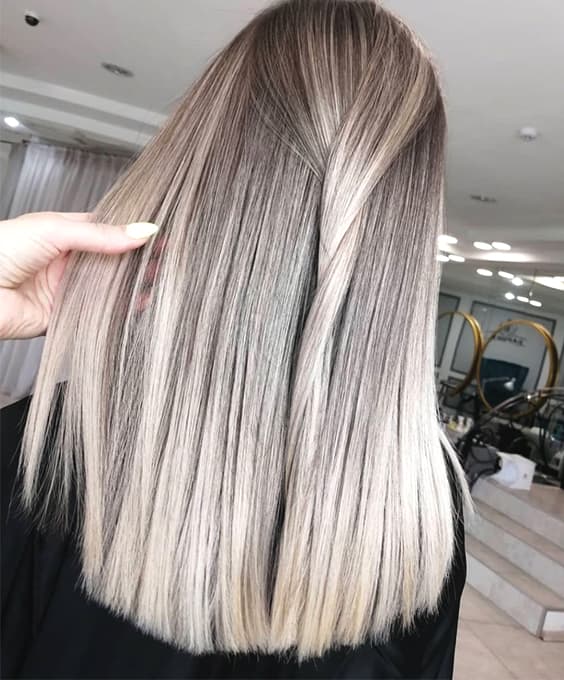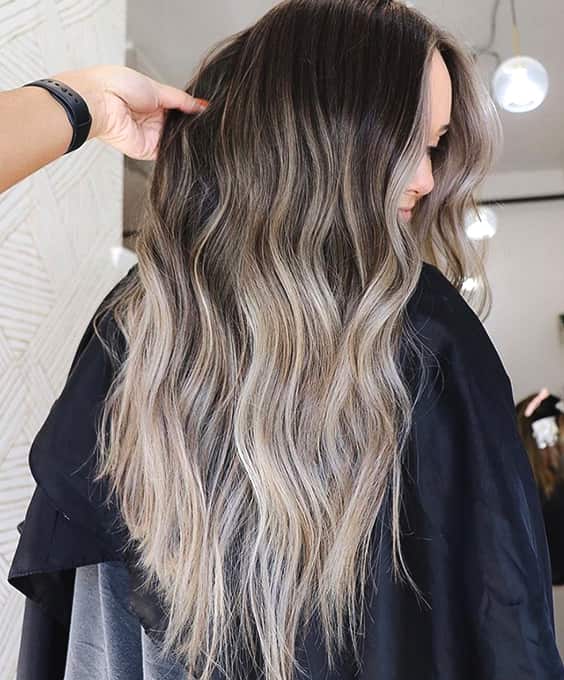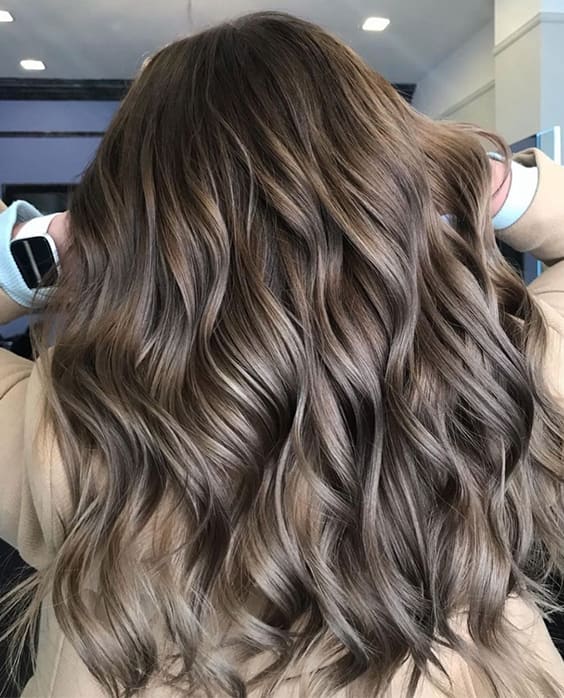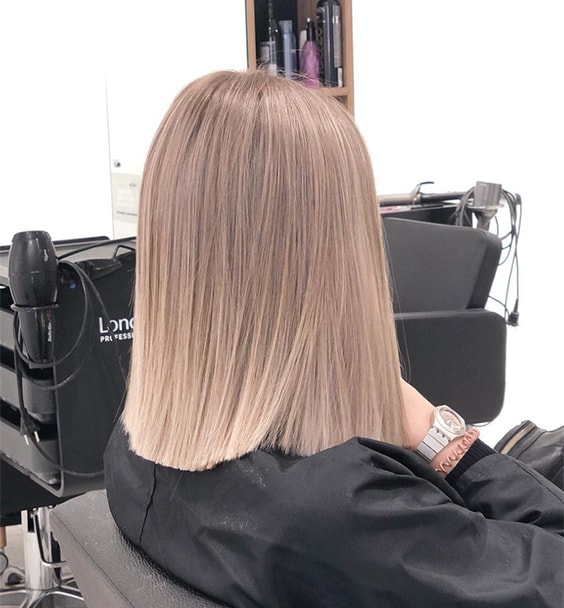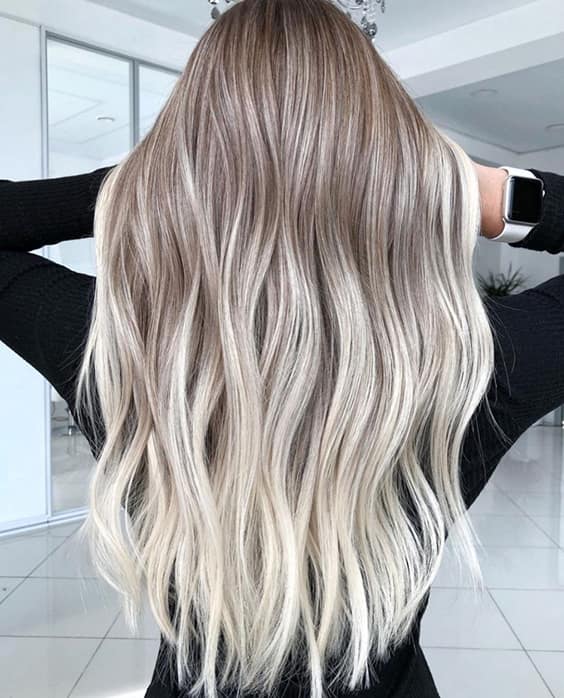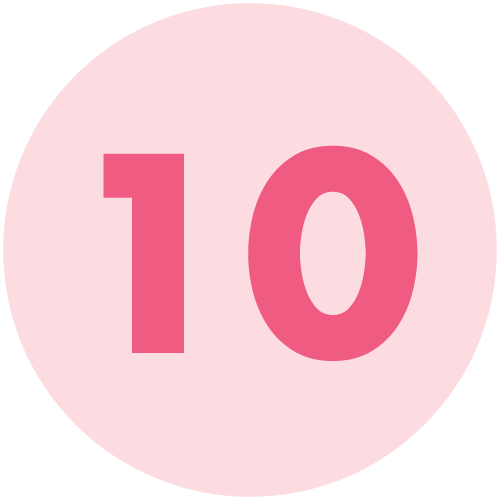 VIBRANT RED
After the romantic fall hair colors, it's time to warm up a little by upgrading the copper-red to vibrant red. It is a not entirely burgundy red color that contains shiny copper hues. Darker undertoned complexions can better go with a darker red to glow up their look. Vibrant red helps to warm up the pale to medium skin tones and olive undertoned complexions for a more flattering look.