1. 

The Base
The first rule of the nude makeup look, you don't apply too much foundation to your face. Don't try to cover every spot and blemish on your skin. If you do that, it won't be a nude makeup. So, you can freely use a primer to smoothing and give a little bit natural look.
Benefit's "The POREfessional Face Primer" is my favorite of the other face primers.
Too Faced's "Primed & Peachy Cooling Matte Perfecting Primer" is the best base for the peachy and creamy nude make-up.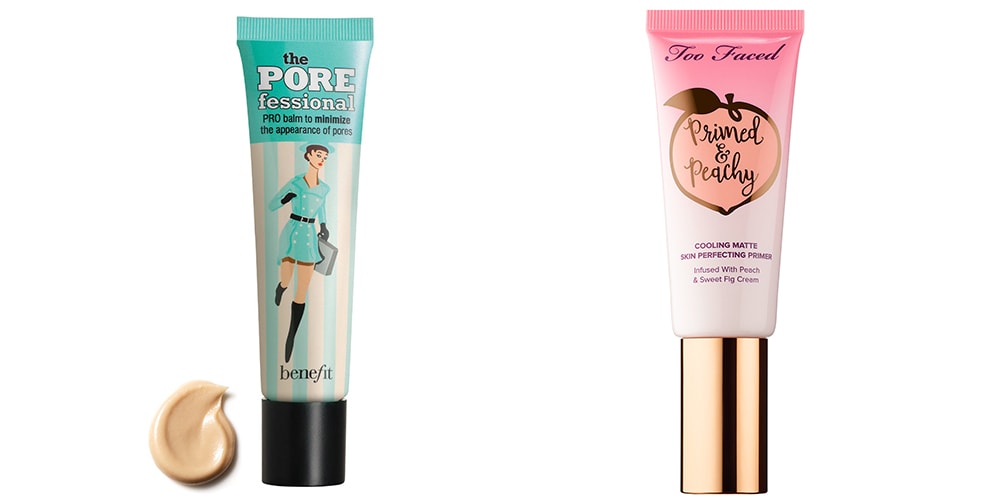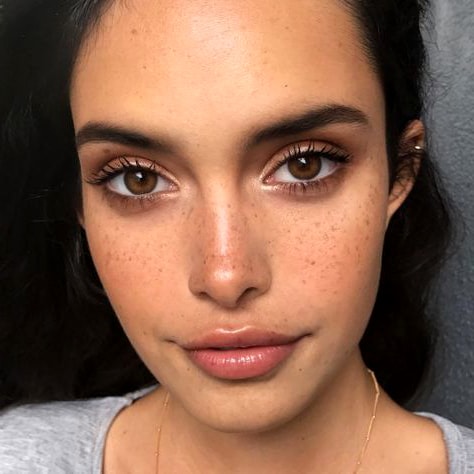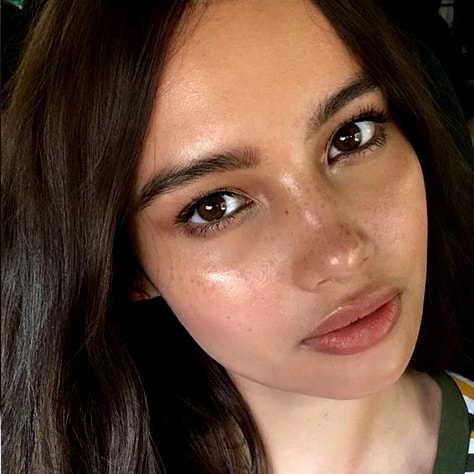 2.

The Contours and Highlights
It is an important step for your natural look. Choose the shades that show your face more natural such as light brown, cream and peachy colors.
NYX Contour & Highlight Pro Palette has really good natural shades.
Too Faced's "Cocoa Contour Chiseled to Perfection" is an exclusive face contouring and highlighting kit to enhance and minimize facial features.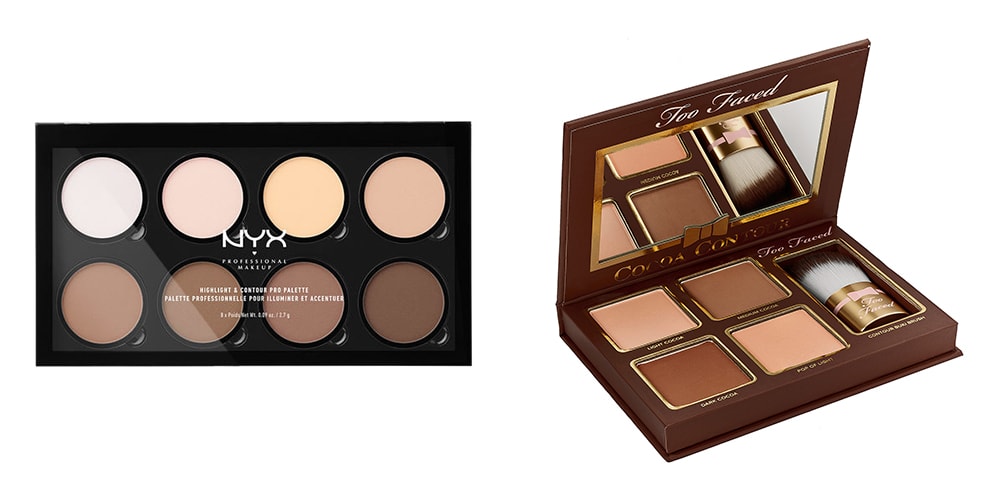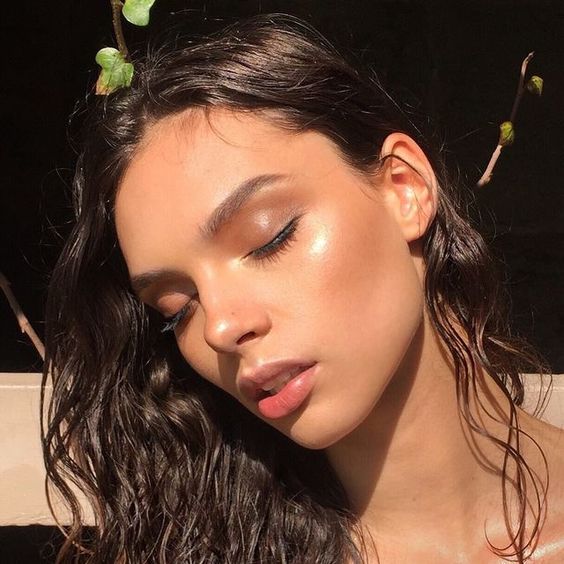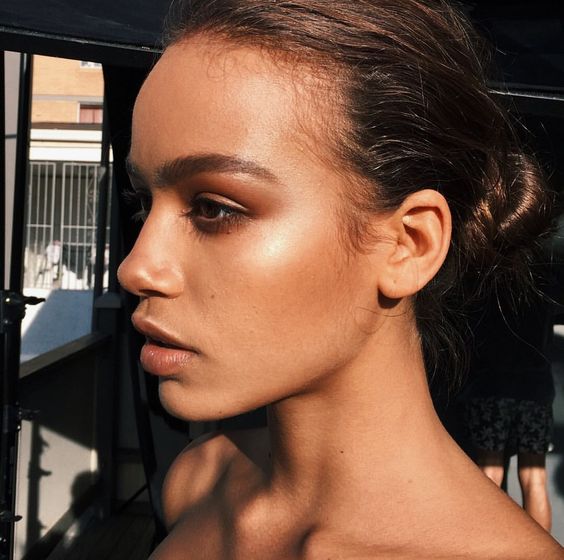 3.

The Eyes and Eyebrows
There is no need to use eyeshadows and liners, you can just apply your favorite mascara on. If you want to cover your eye blemishes, just apply light shades from your eyeshadow palette. Don't forget that light browns, peachy colors and pale beige are our first choices in nude makeup look! Also, the eyebrows are just combed and a little bit colored with brow powder. 
The Balm's Nude Eye Shadow Palette "NUDE DUDE" is a great choice for your eyes.
Benefit's Eyebrow Powder and Shaping Kit "Brow Zings Eyebrow Shaping Kit" is very useful.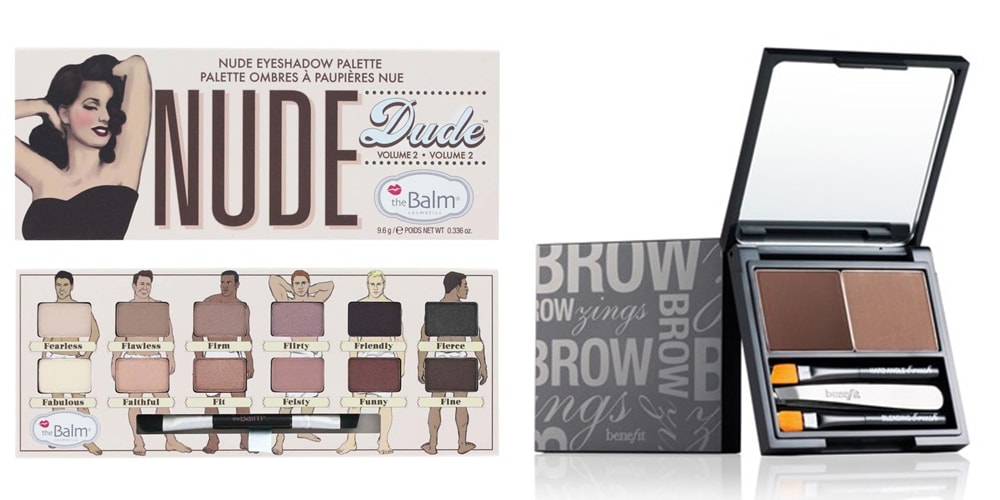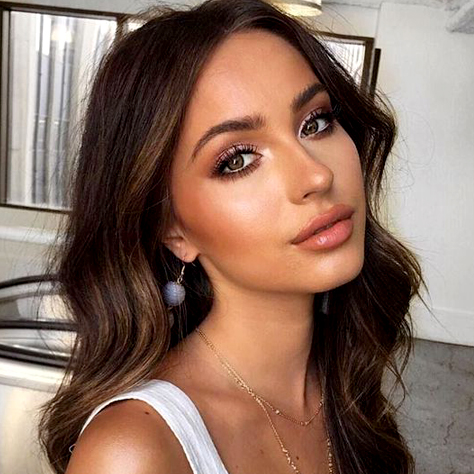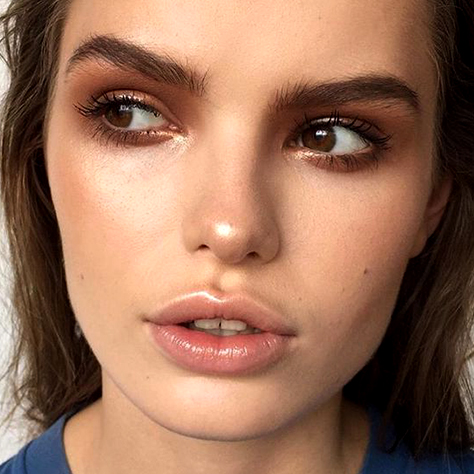 4.

The Lips
I'm really obsessed with the nude lipsticks which are a growing part of the makeup industry. Many lipstick types are available such as matte, glossy and satin. That's your choice to apply one of them to your lips. Because only you can decide that which lipstick really suits your face and skin tone.
Kylie Cosmetic's "Exposed Gloss" can be the most preferred nude gloss lipstick.
NYX Liquid Suede Cream Lipstick "Soft-Spoken" is the favorite matte lipstick of mine which has a pinky undertone for suitable daily use.
5.

The Blush
Choose your blush color from a peachy, rose or brown under-toned shades and see the natural change. The natural look is popular right now, besides, why we want to seem too old if we are young enough?
Benefit's "Benetint Cheek & Lip Stain" is the best rose-tinted stain both cheeks and lips.
NARS's "Bumpy Ride Blush" has a shimmering candy pink tone which is a great choice for nude make-up.