One of the sexiest Hollywood star, Megan Fox has an inspirational beauty and style. What is the beauty secret of this natural bombshell? Let's find out 7 beauty tips from Megan Fox.
SIMPLICITY OF HER HAIRSTYLE
Megan's one of the constant beauty rule is her well-groomed black hair. Since we have known her, the hairstyle of her never changed. Black color exactly suits her skin tone and her make-up choices. Also, in her daily lifestyle or at the red carpet her hair never looks overdone. Not like the other Hollywood stars, she always chooses simple hairstyles which looks amazing on her.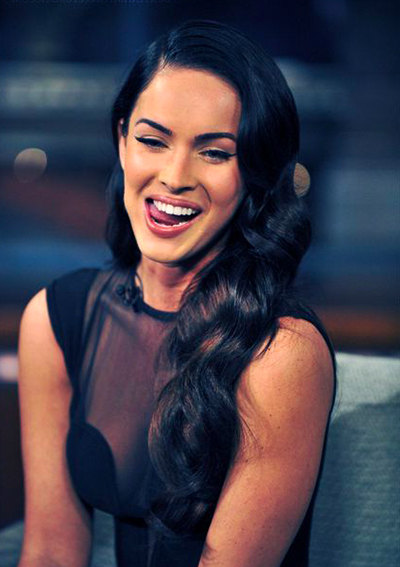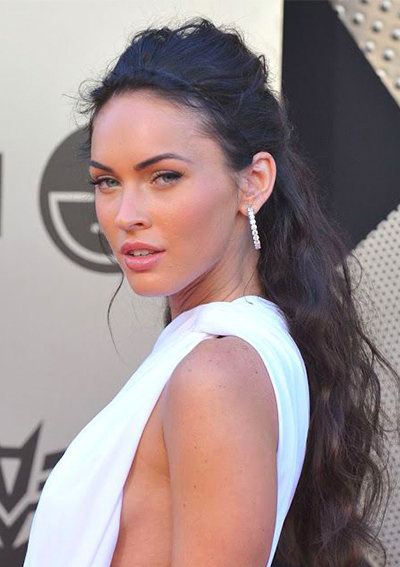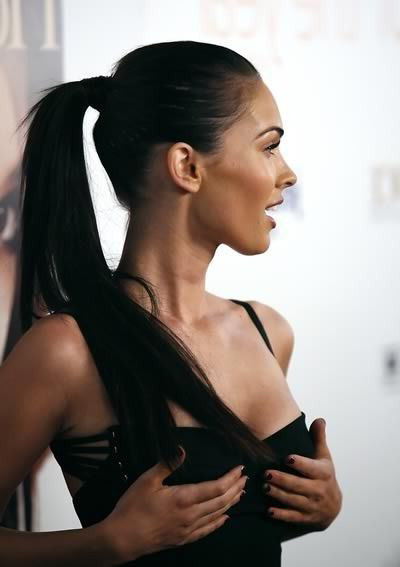 POWER OF THE RED LIPSTICK
Lipsticks are our necessary make-up essential for sure. But when subject is red lipstick, it is integrated with Megan Fox's lips. Red is really looks glamorous on her, it's not just on her lips but also the dress on her body. Megan is obviously aware of power of the red lipstick and she turns it into an attractive weapon.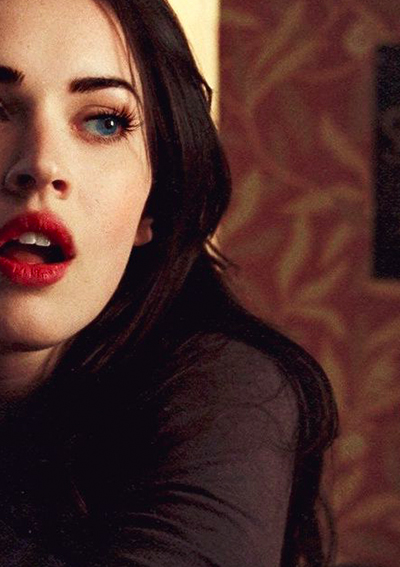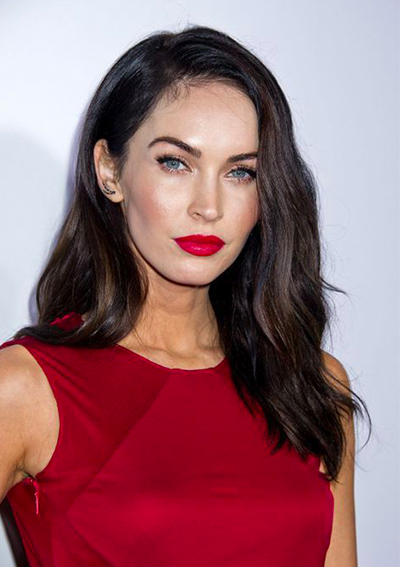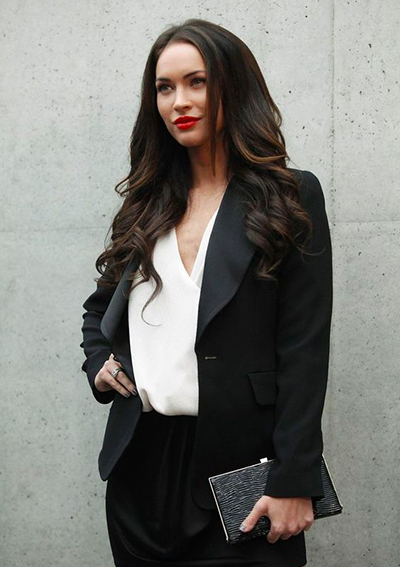 RIGHT MASCARA FOR THE LONG LASHES
It's very obvious that the long lashes are more attractive than everything in beauty tricks. Megan has naturally beautiful eyes and lashes, so she uses a right mascara for those impressive look. An eyelash curlier and a light color mascara are her favorite choices for those smokey eyes.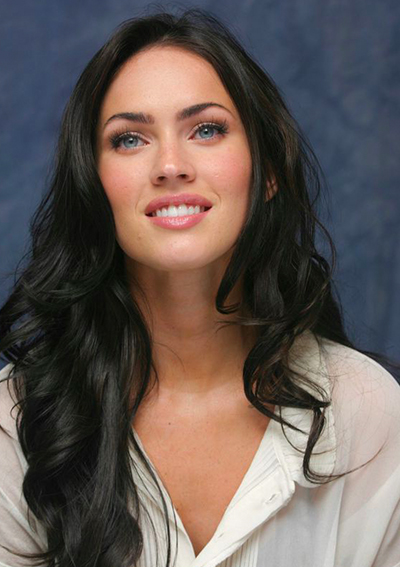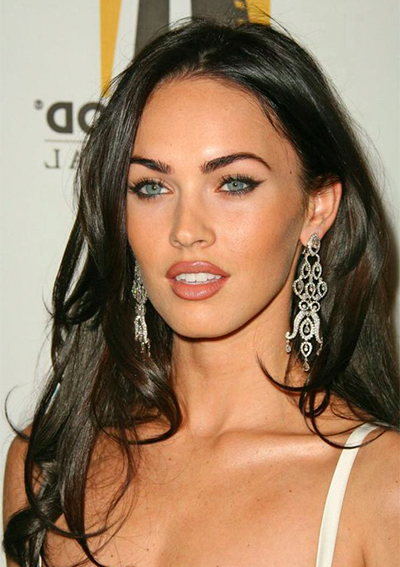 CLASSY RETRO STYLE
Retro is one of the trend topics in fashion industry right now. Megan has already made retro looking on her own style. With the 60's wave hairstyle and soft and peachy color choices she has done it better.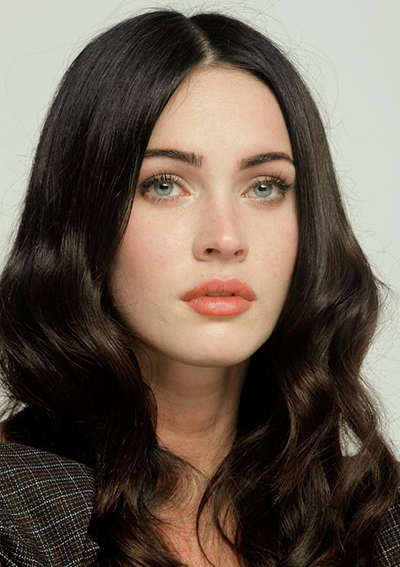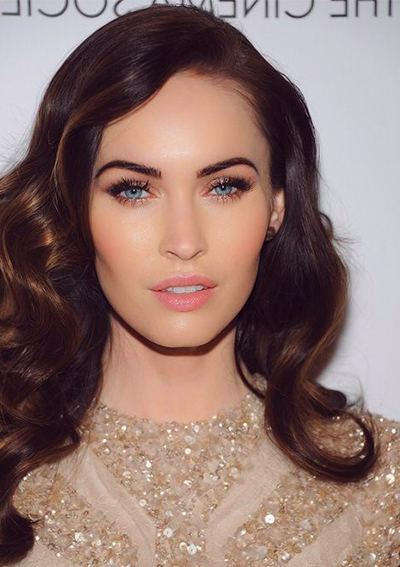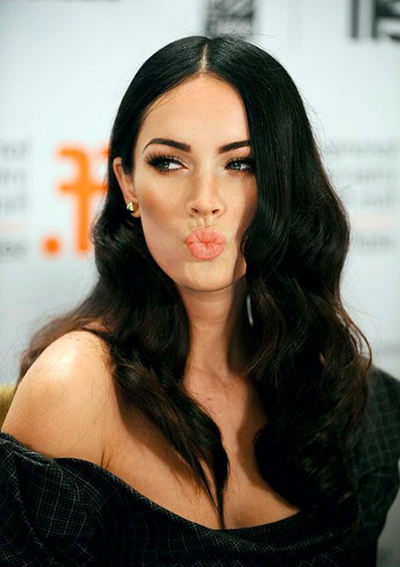 WELL-SHAPED EYEBROWS
Even she has no make-up, her eyebrows are bold and notable because of the well-shaped brows. There is no need to force yourself to straighten your brows like Megan doesn't make an effort to hers. All she does subtly fill her brows with a brow powder and comb them.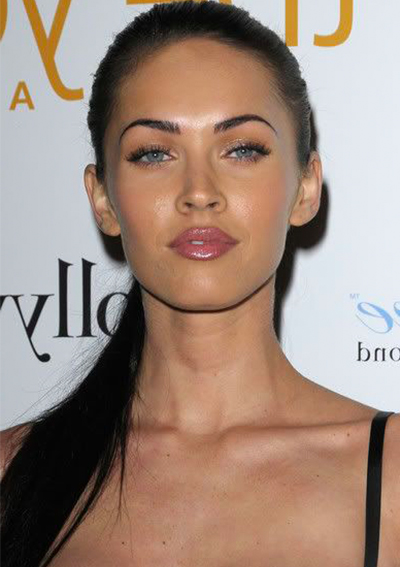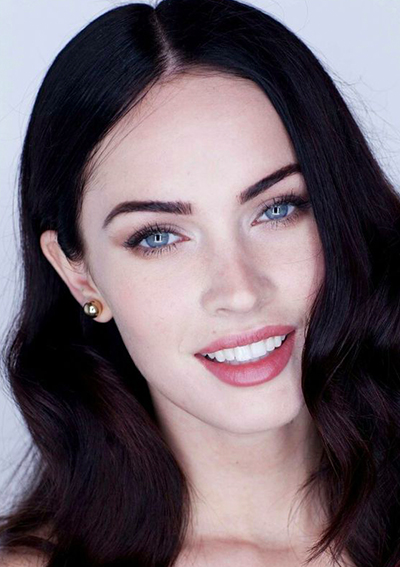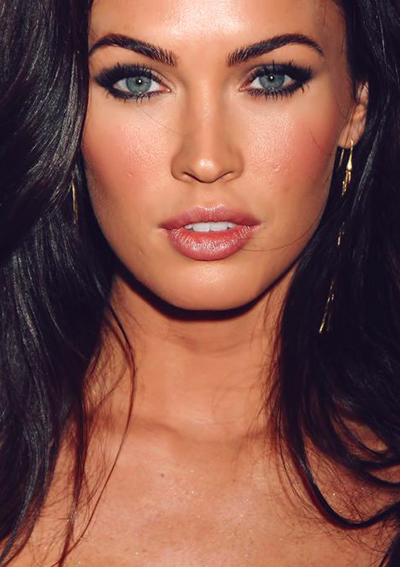 OVER-THE-SHOULDER GLANCE
This pose really works for the red carpet cameras in order to look good in magazine pictures. Megan occasionally does over the shoulder glance at movie galas or at the red carpet. Actually, it is showed her gorgeous with her cat eye look. She knows how to be looks good on camera. So, this shows us that she is a really Hollywood star who knows what is suitable for her looking.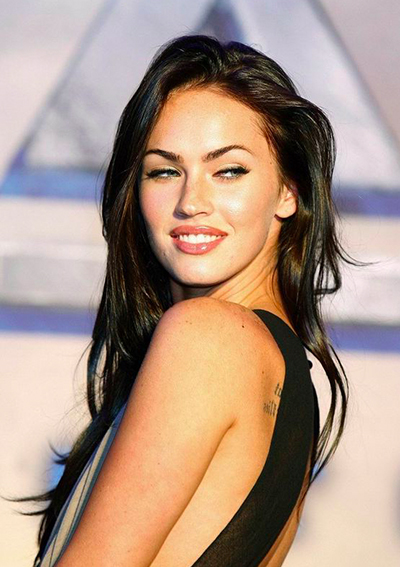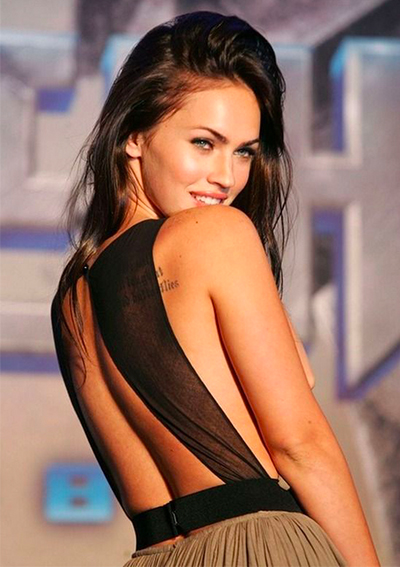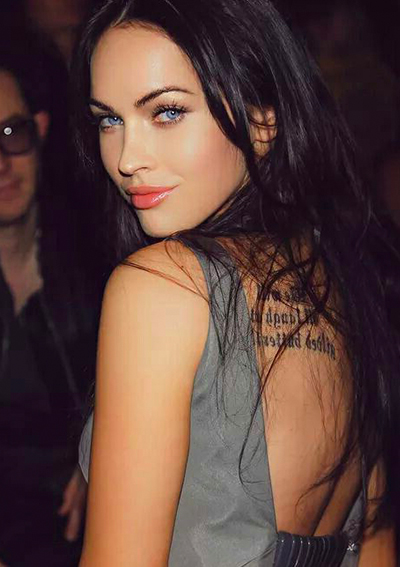 SMILING TRICK
Put a little smile on that face! Everybody can look beautiful with a smile but you have to be careful about exaggerated smile like Megan does. She has a mysterious looking with a simple trick of smirking.