The cold weather season is literally here as the weather cools down thoroughly. It doesn't mean that you have to reflect the gloomy winter weather's colors to your style. Maybe it's acceptable for the outfits but this year's winter nail art trends no longer go full-on deep colors. Traditional symbols that bring winter to minds as snowflakes are mixed with modern and trendy textures nowadays. By modern and fashionable, I mean refined, shiny, and, as usual, flashy at the same time. We're going to see pearls, animal prints, and glitters not only on clothes but they're also be seen on nails this year. Yay! Fasten your seatbelts and be ready to be amazed by this winter season's adorable winter nail art trends!
 GLITTERY STRIPED NAIL ART 
There are so many designs that you can do with stripes to your nails. Choose the minimalist style by using a single glittery line on a plain polish for every fingernail or exaggerate the lines by painting multiple lines on one fingernail. Either way, make sure that your nails look clean and flashy. Do not use too many elements by doing it to not going out of fashion. Glittery striped nail art will bring some joy in this winter.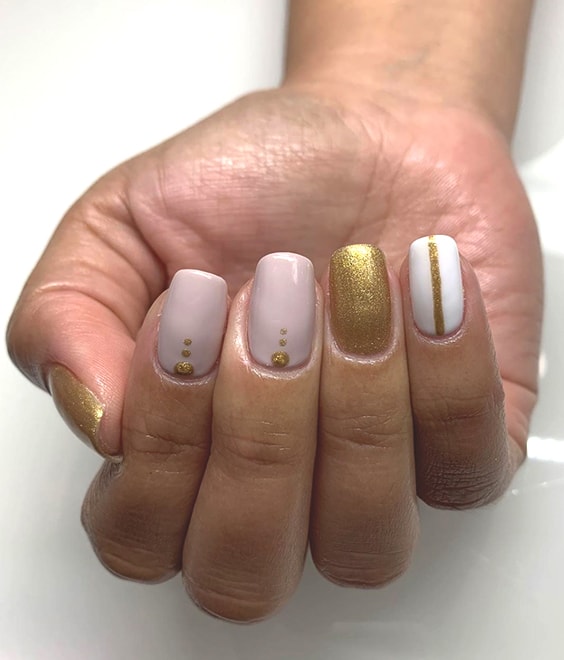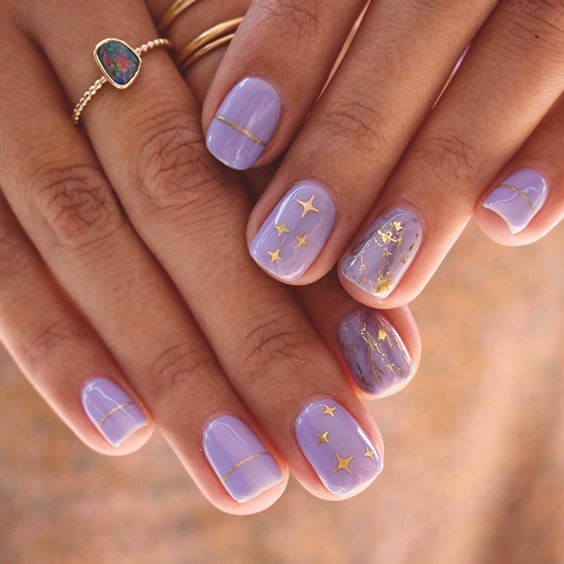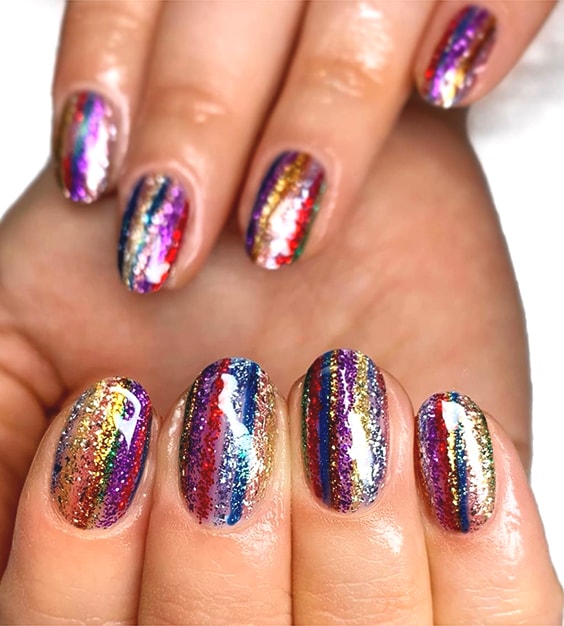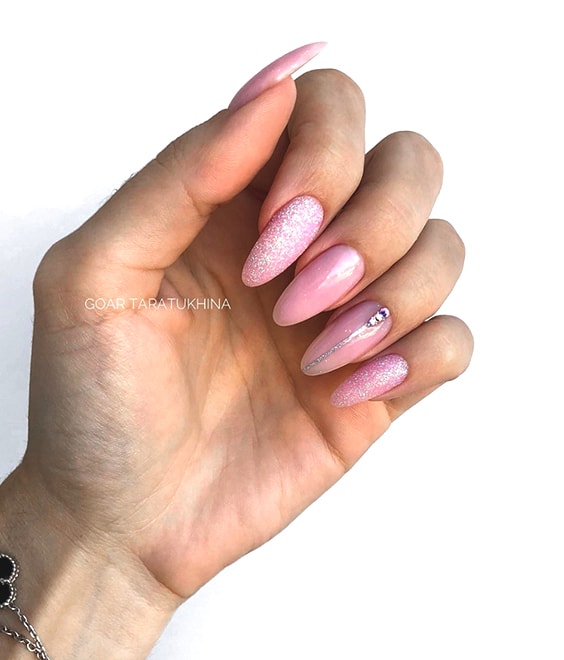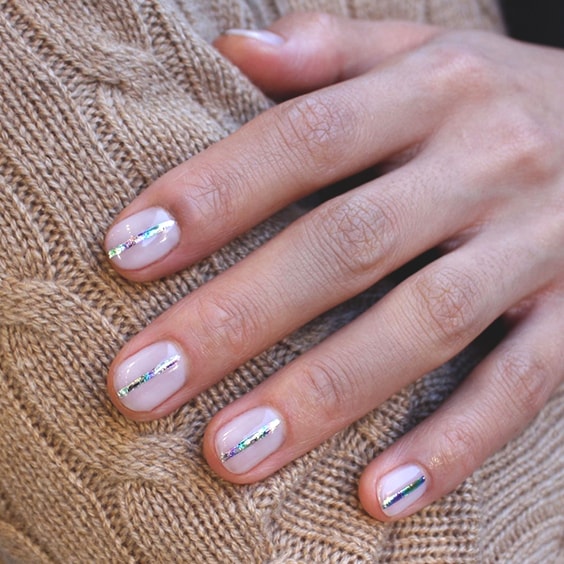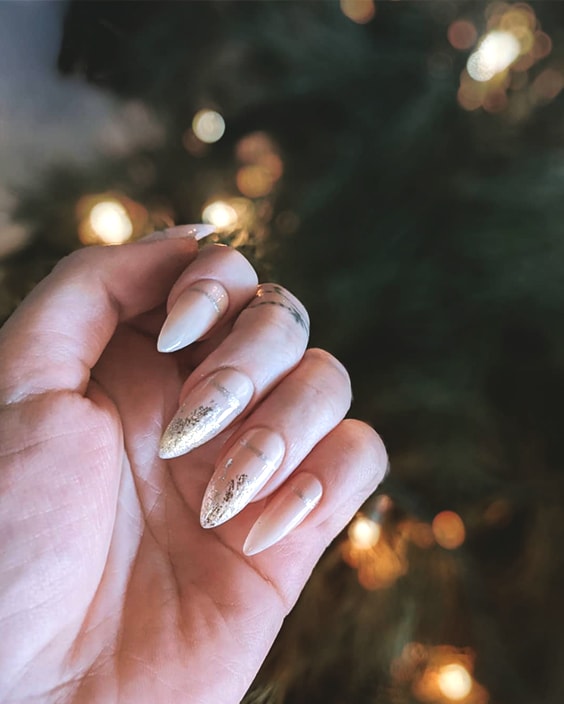 ELEGANT RHINESTONES NAIL ART 
If you're looking for super chic nail art design for the winter season, you're going to adore this one! Adorn your nails with shiny itty-bitty rhinestones over the plain polish which makes your nails look more stylish than ever. FYI: If you want to use rhinestones for every single fingernail, keep the polish as clean as it is. On the contrary, using a few rhinestones need more textures and designs such as ombre nails, french nails or geometric shapes. These elegant rhinestones nail art will make turn eyes on you every time you move your hands!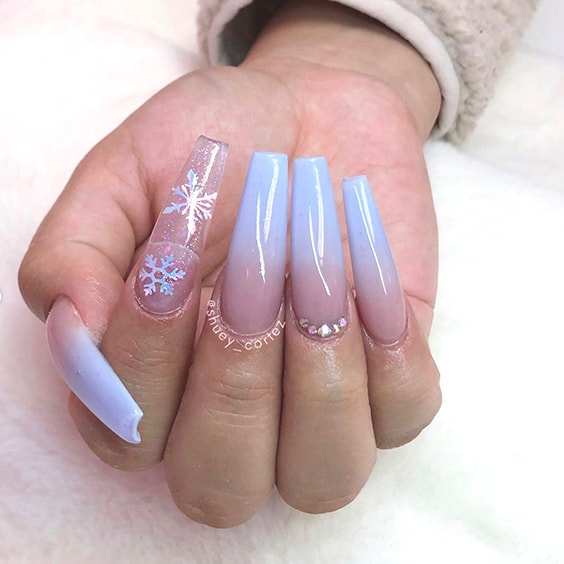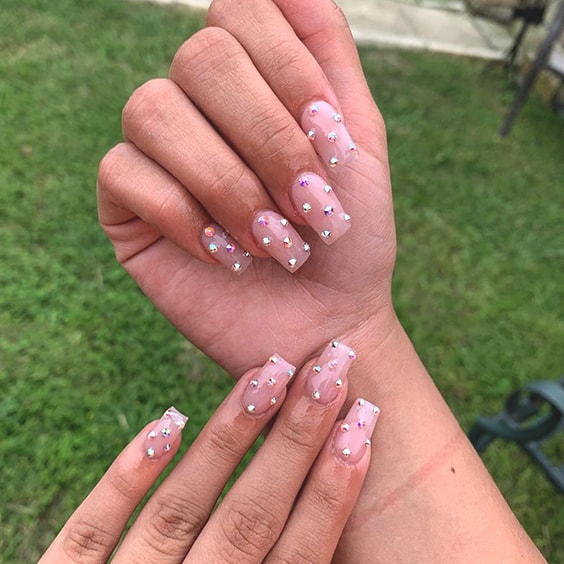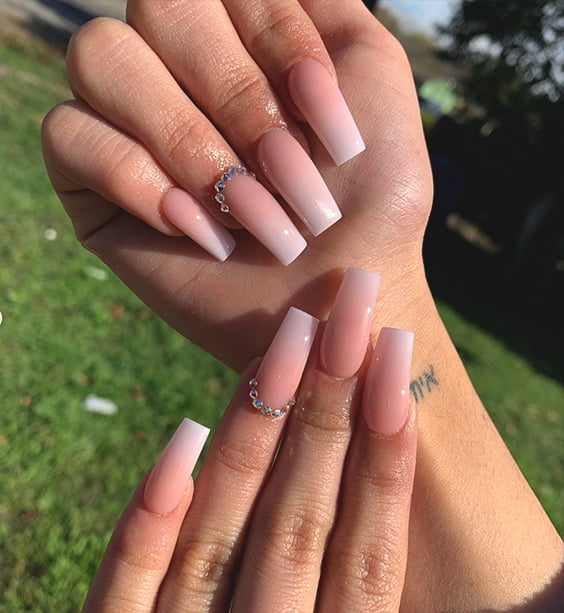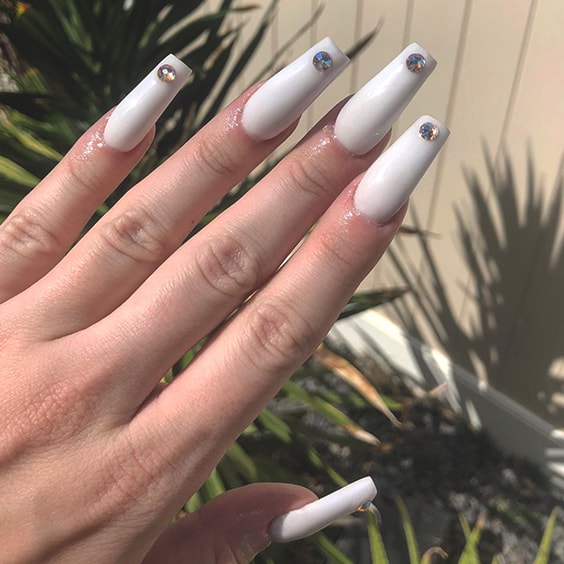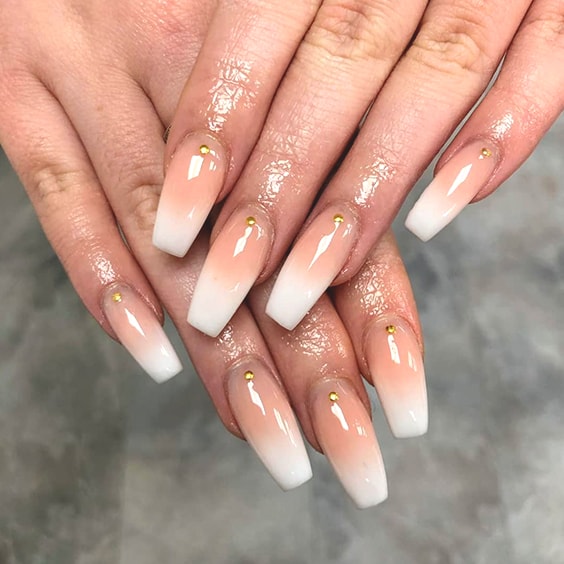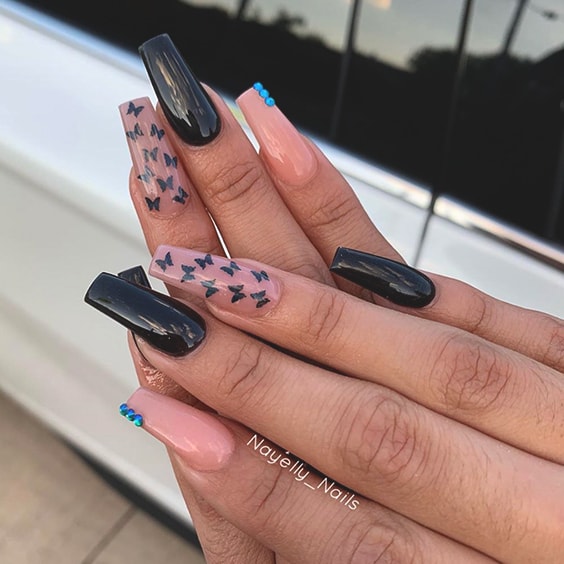 NEGATIVE SPACE NAIL ART 
This season the only negativity will be on your nails because it's so trendy! Negative space nail art can be both go bold or stay low-key by depending on your mood. It's a clever way of being lazy but still looking fashionable at the same time because of the low-maintenance. First of all, paint your nails with a fresh nude base coat, then choose your elements such as lines, dots or just use another color to form a shape to adorn half of your nails. Here are some gorgeous inspo-worthy negative space nail art designs that you can get inspired!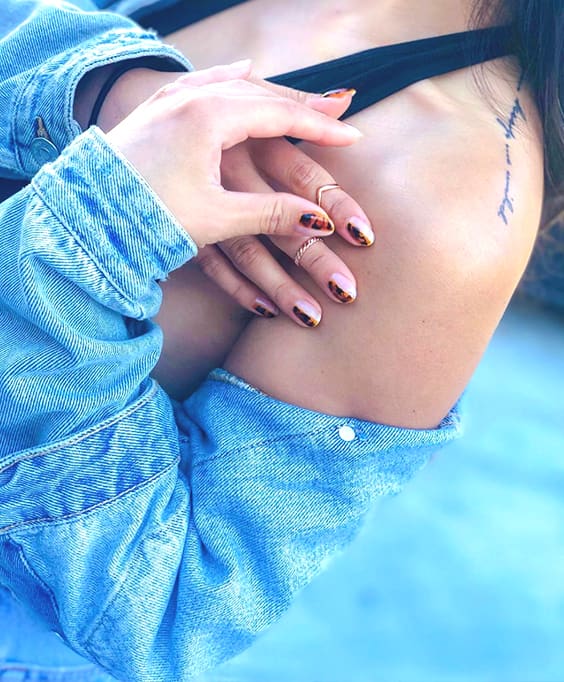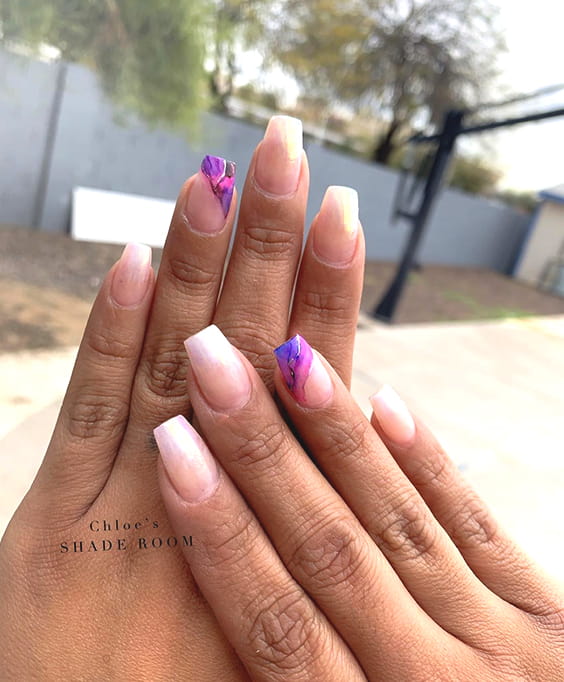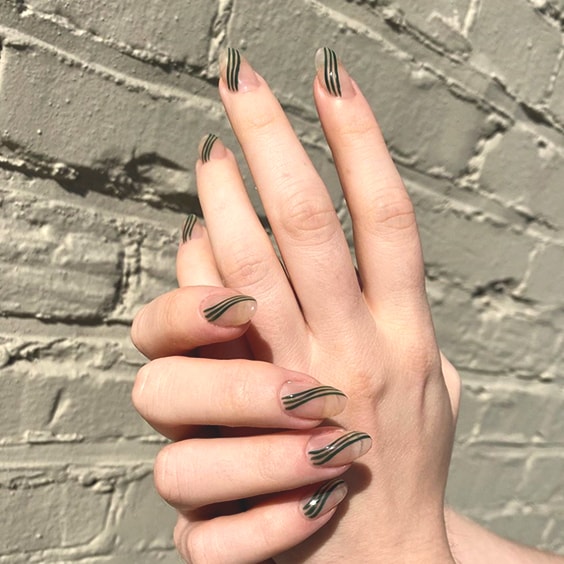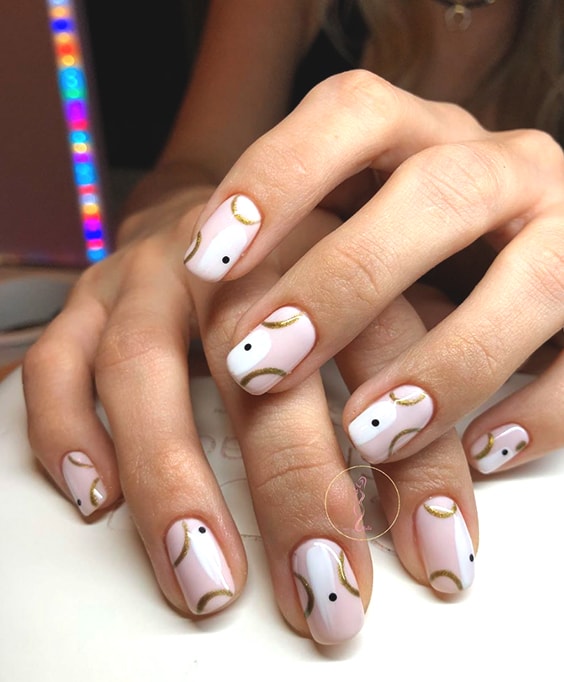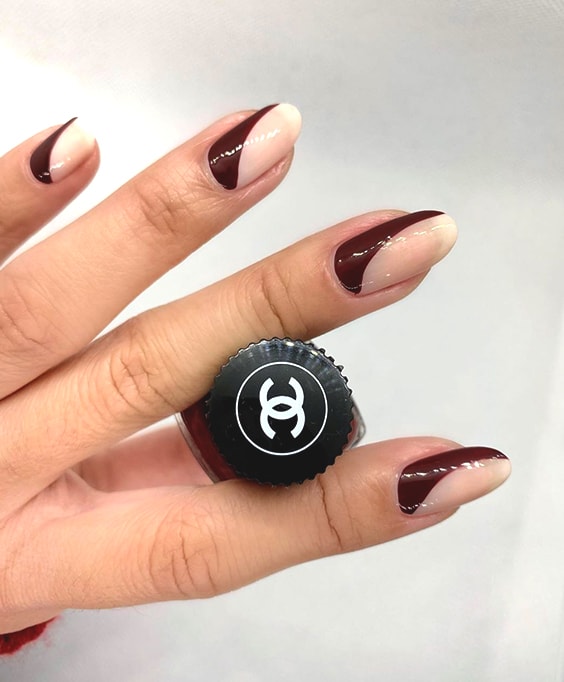 PEARL-ACCENTED NAIL ART 
As it was so popular in 2019, pearls are also extremely hot in 2020 that you're going to see everywhere I mean literally everywhere from bags to heels and hairstyles to nails. There are a few things that can make us flashbacks from the '70s, and one of them is clearly pearl. This year's nail art trends are pretty shiny and minimal in detail that means everything pearl-accented is acceptable. Whether put pearls on your fingernails or paint them with a chrome finish pearly polish, you'll be on the right track baby!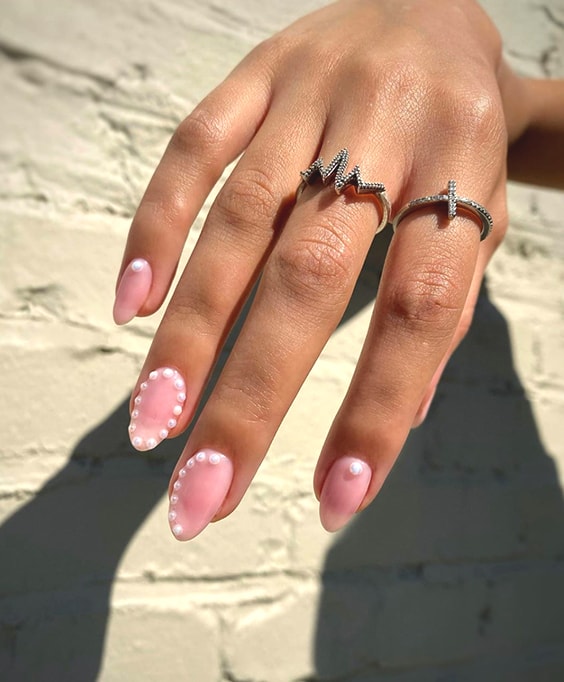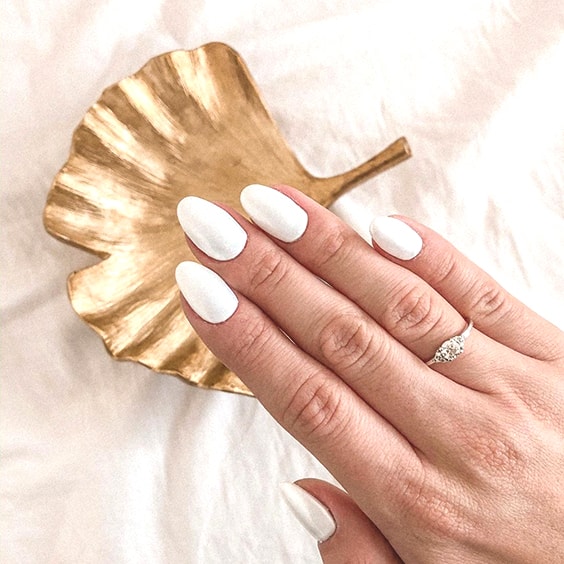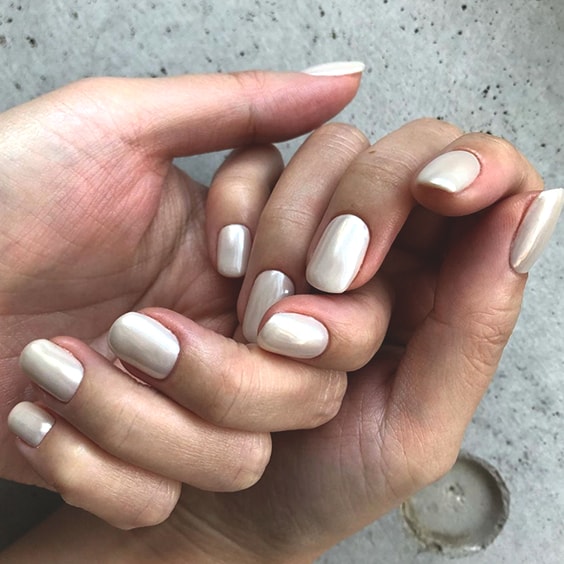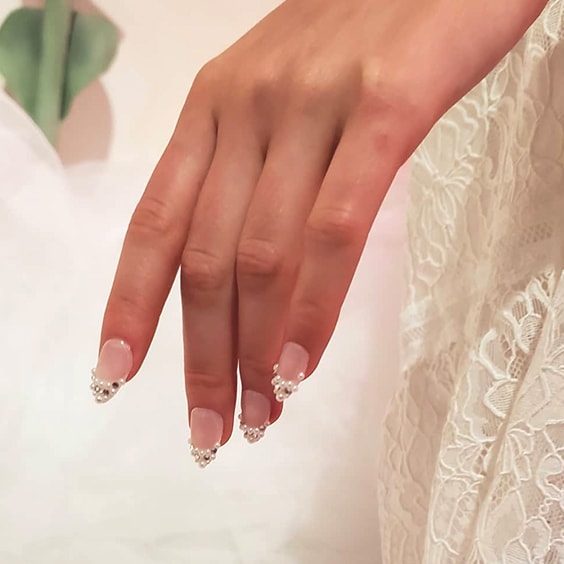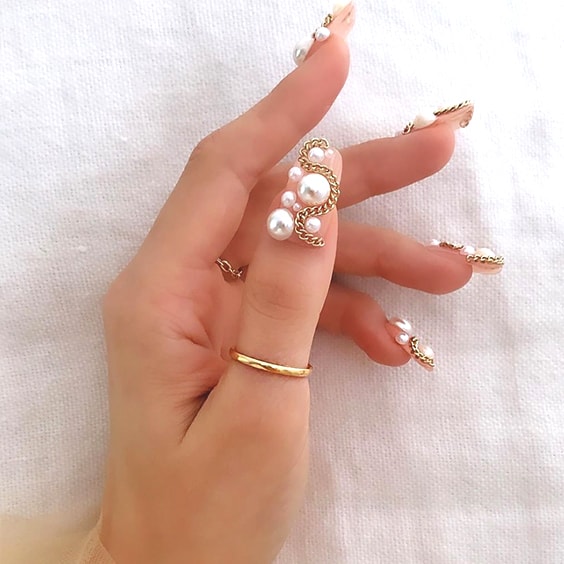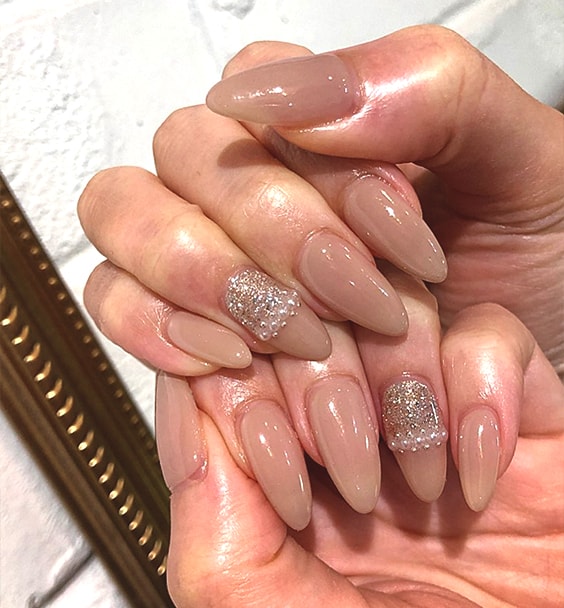 NUDE AND NEON NAIL ART 
The great indication that the winter season is free of dark colors is that neon nail art is still one of the top trends. Neon can seem as it's the must-have duo with the hot weather summer, the only difference is bringing the nude tones by side the neon colors to simplify and reflect the winter season on your nails in a fun way. From now on, neon nail art designs will be your primary choice in winter after you see how it works with nude tones.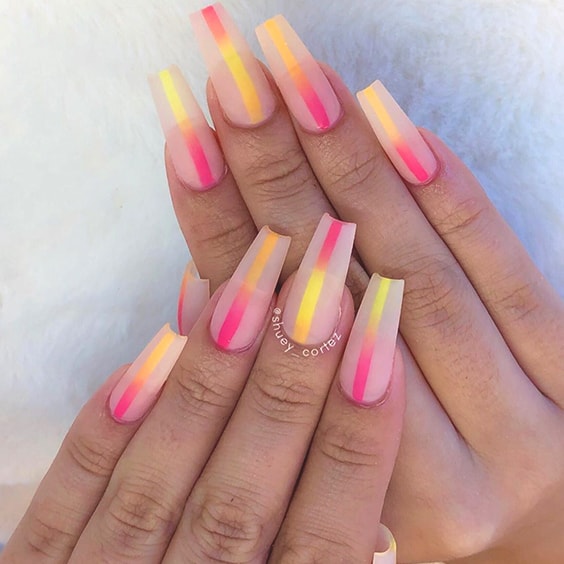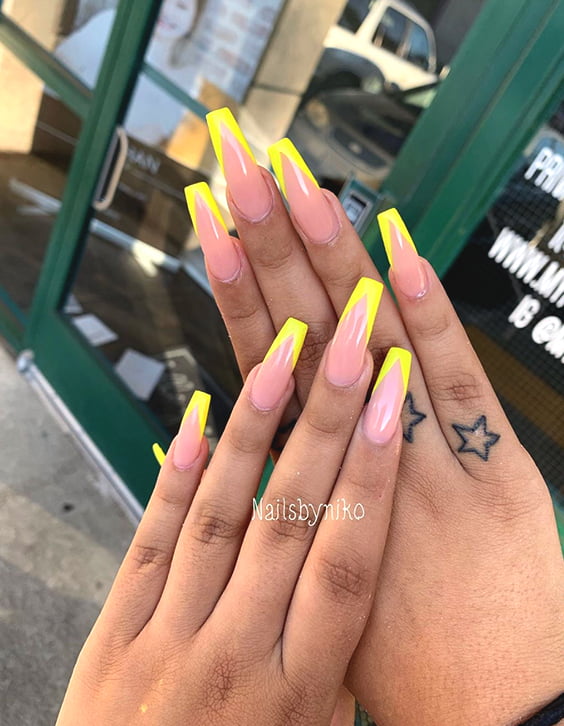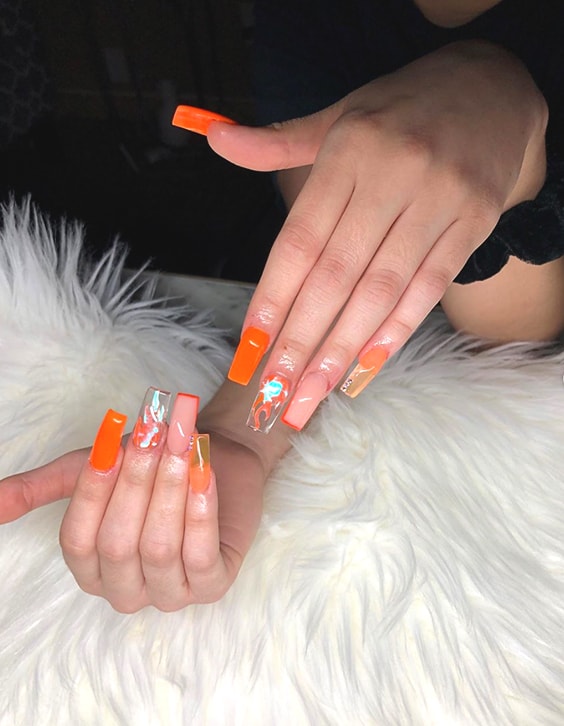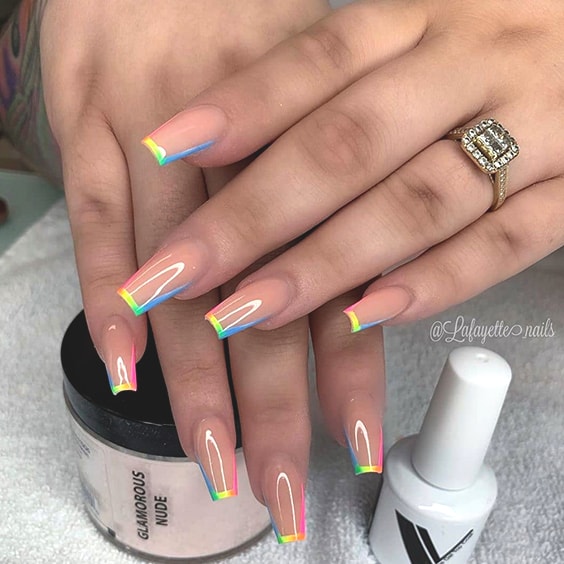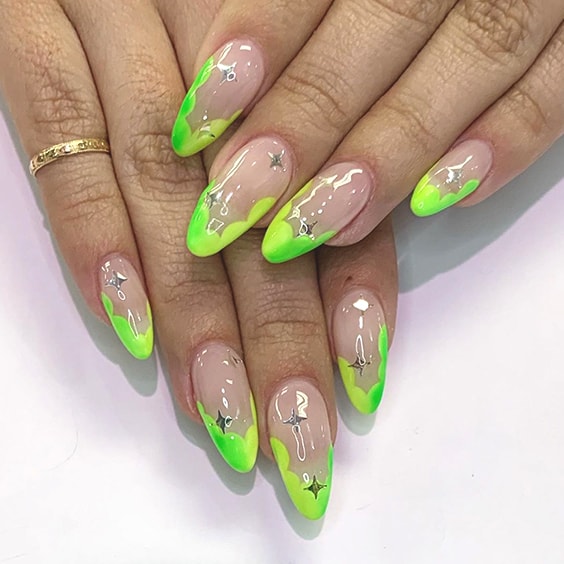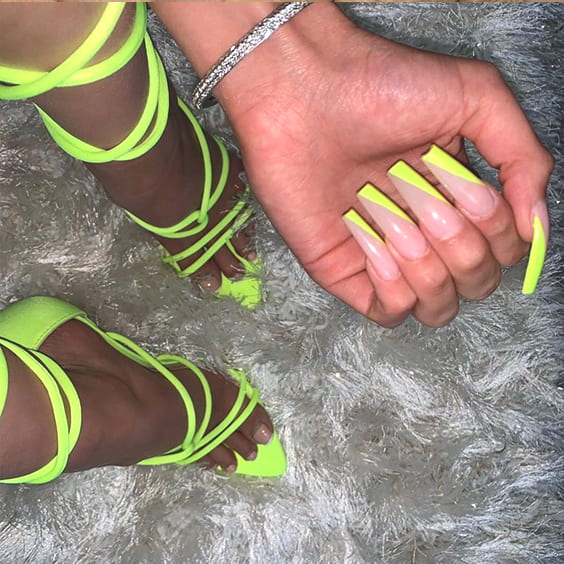 ANIMAL PRINTS NAIL ART 
Hope you're not bothered by the animal prints in the last few years because this trend is still going to be the most popular one. Besides, it's not just on the jackets, skirts, and accessories, we're going to see animal prints nails on every Instagrammers page! There are so many options to show your party animal side such as leopard, cow, and one of the trendiest ones is tortoise shell print.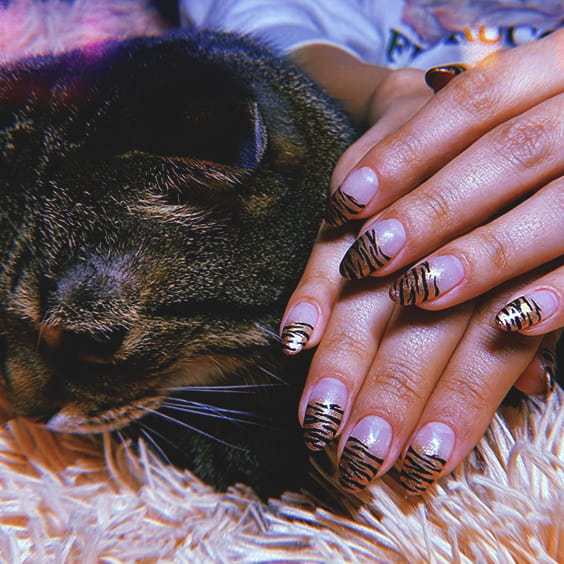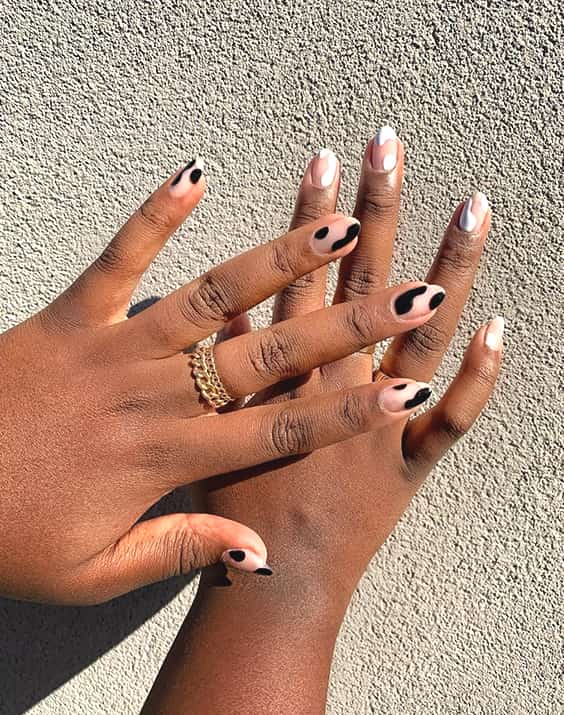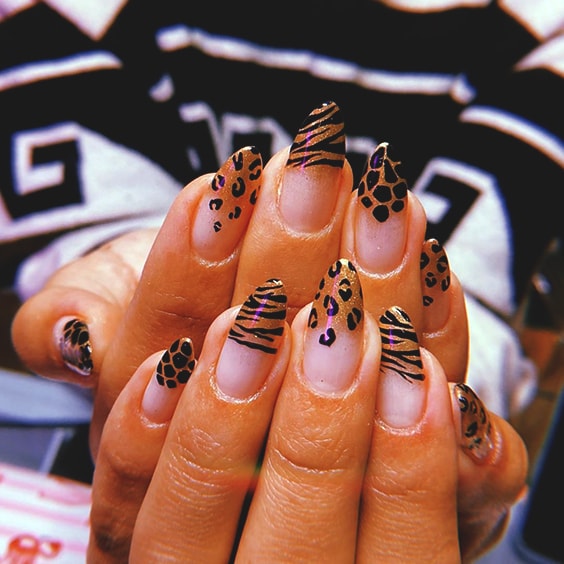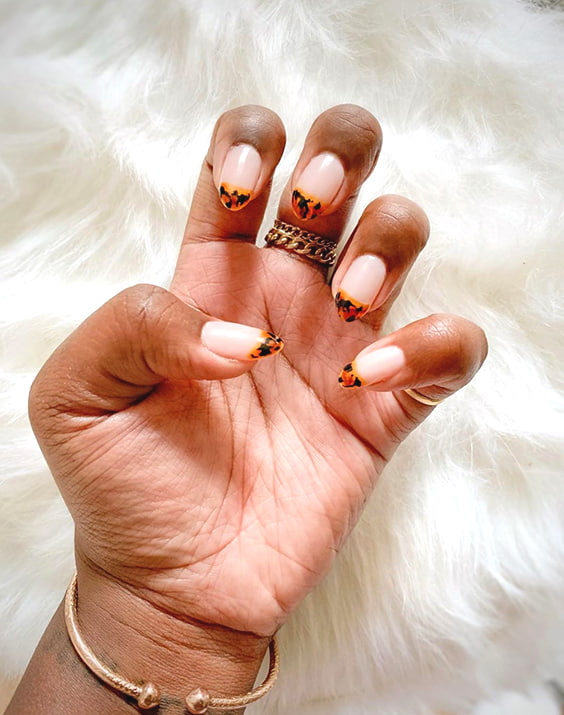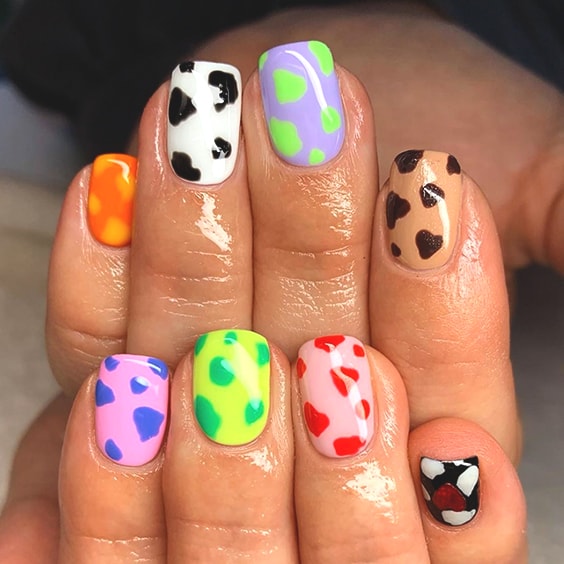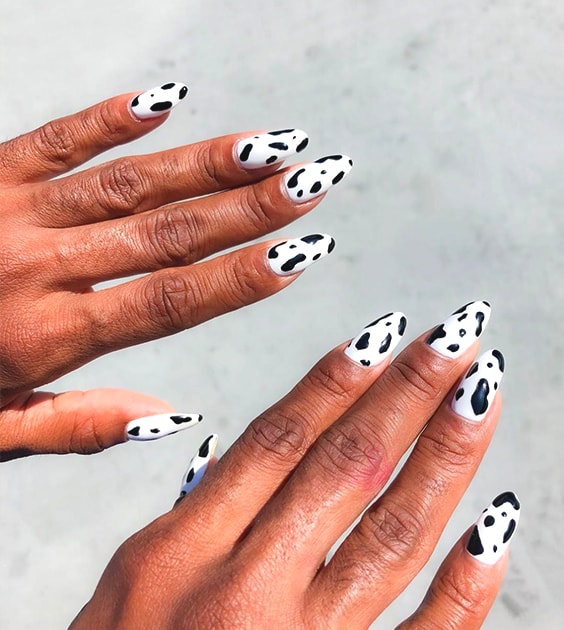 SPARKLY OMBRE NAIL ART 
On the contrary of minimalism in 2020, the maximalist nail art trend also takes its place in the beauty game for this year. Adding more glitters and sparkles won't harm your style, so if you love to maximize things, this is the right time to try sparkly ombre nail art. When you paint the sparkle polish on perfect-looking ombre nail art, you'll shine bright like a diamond in this winter season!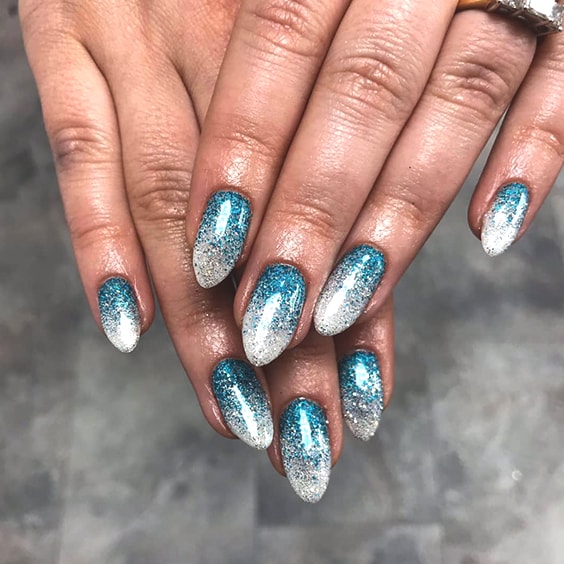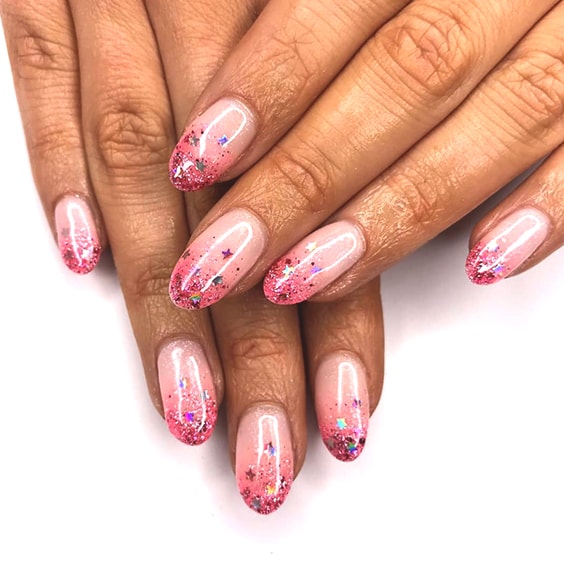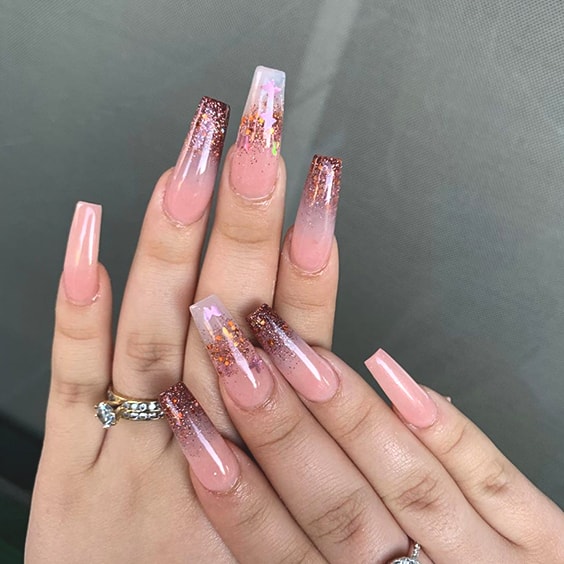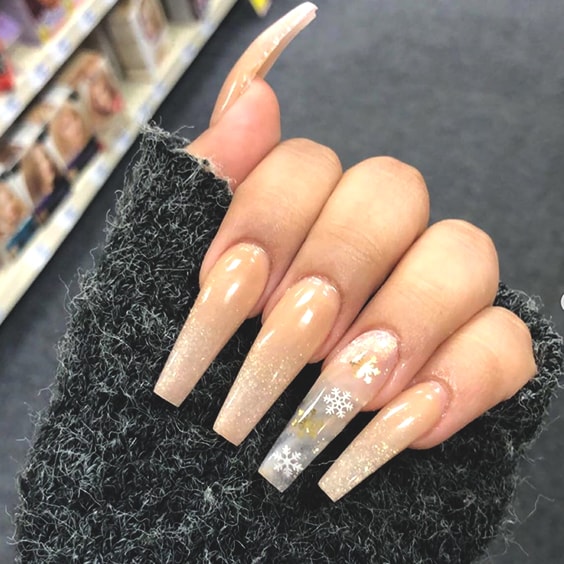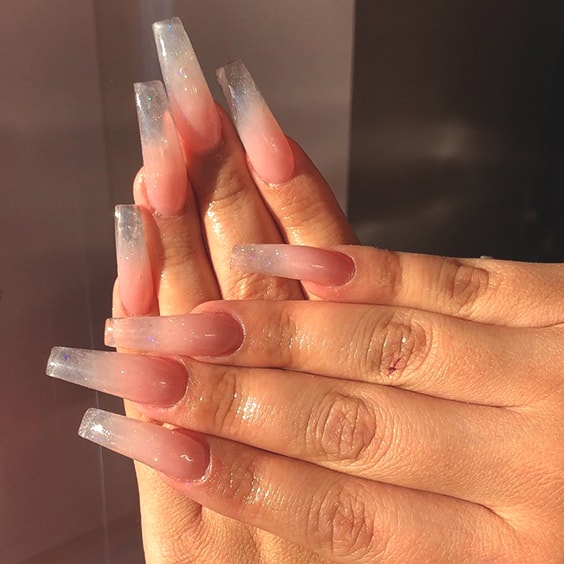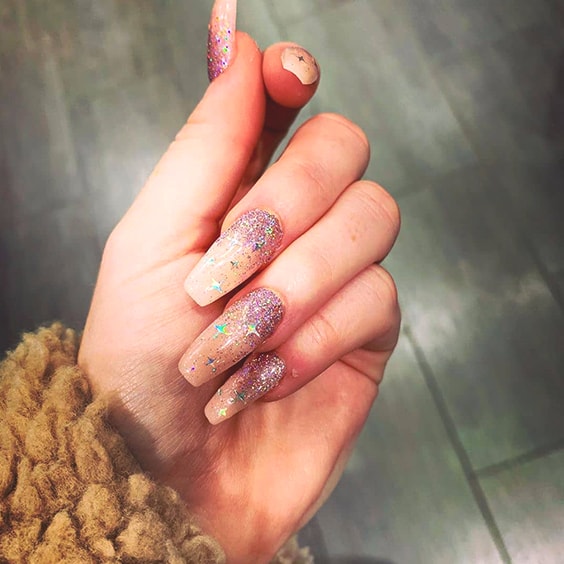 PASTEL NAIL ART 
Pastel shades look fascinating in any season that you can paint your nails in the peace of mind. Pastel nail art may be considered by a delicate and minimal trend but you can go out of the boundaries with pastel tones by trying out this year's nail trends such as adding different shapes or glitters.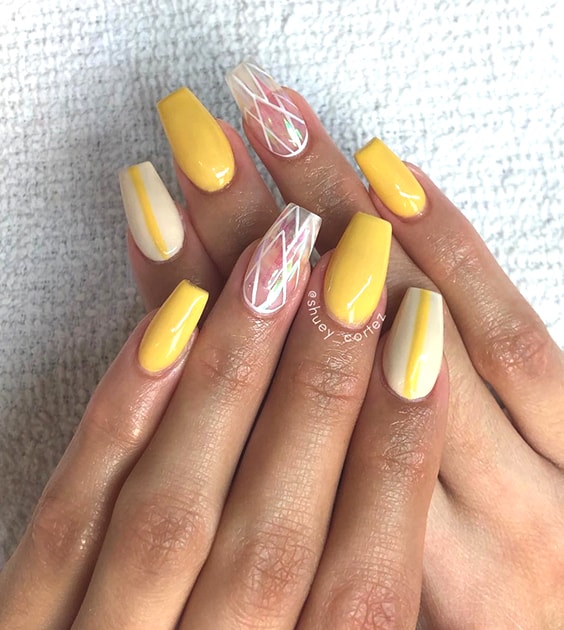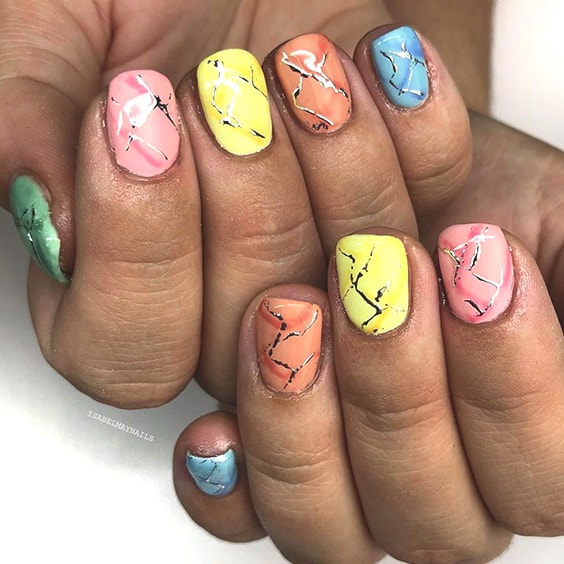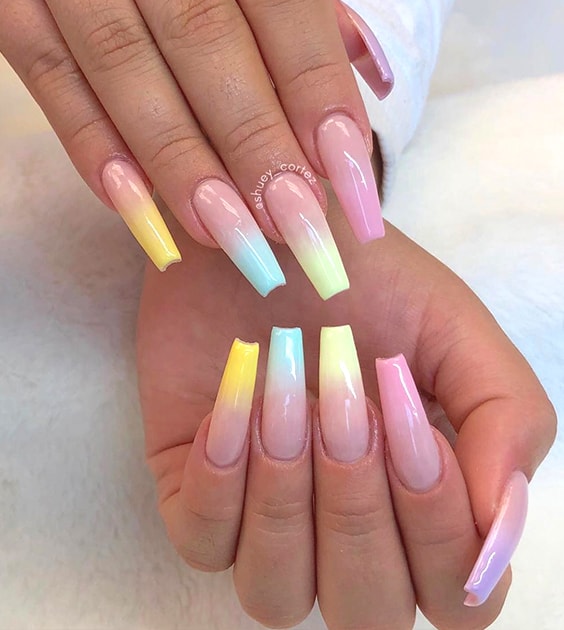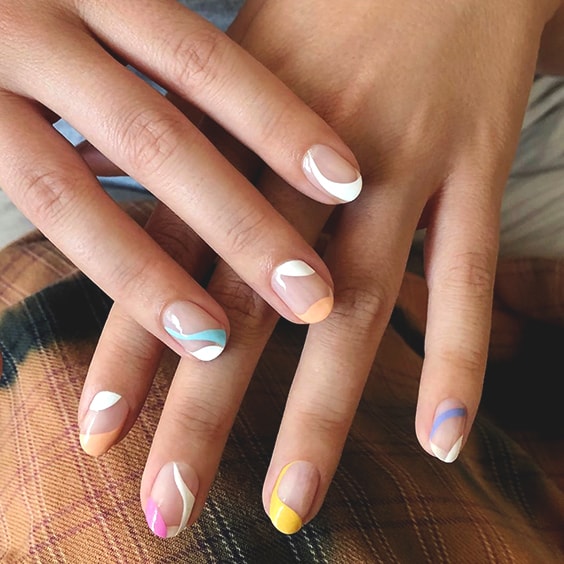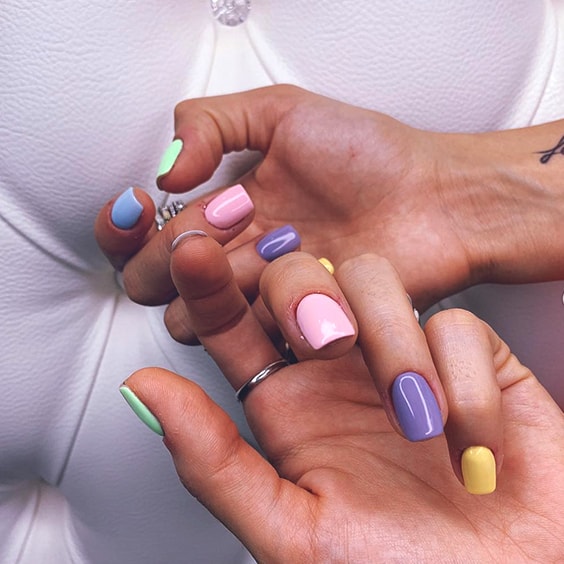 METALLIC NAIL ART 
As I've been mentioning since the beginning of this post everything which is shiny and an eye-catcher is undoubtedly IN this year. So, it wouldn't be completed if I don't put the metallic nail art trend on this list. Especially, metallic french mani is the latest nail art trend on the beauty trendsetters' agenda. Feel free to mix and match the metallic colors with the textures or go low-key on the nails and be bold for your makeup by trying this new metallic french nail art trend to stay minimal. Choose your style!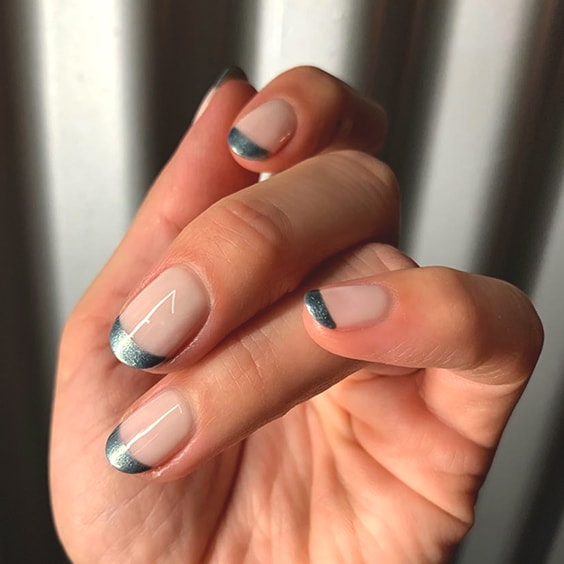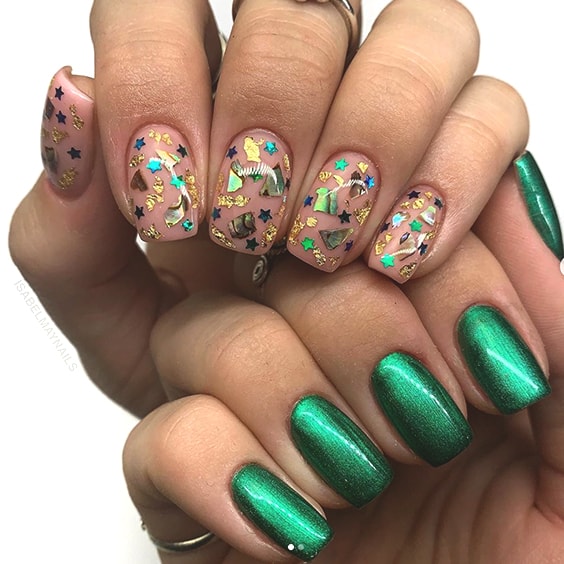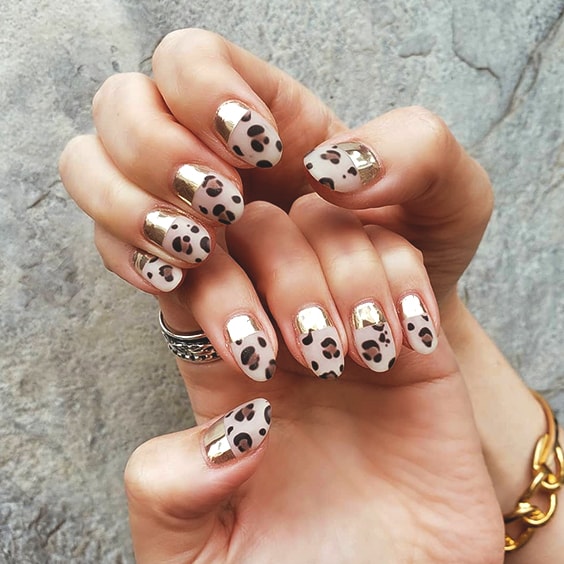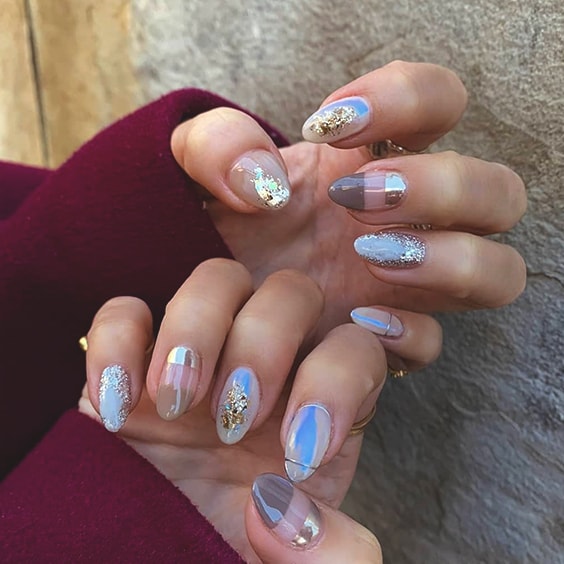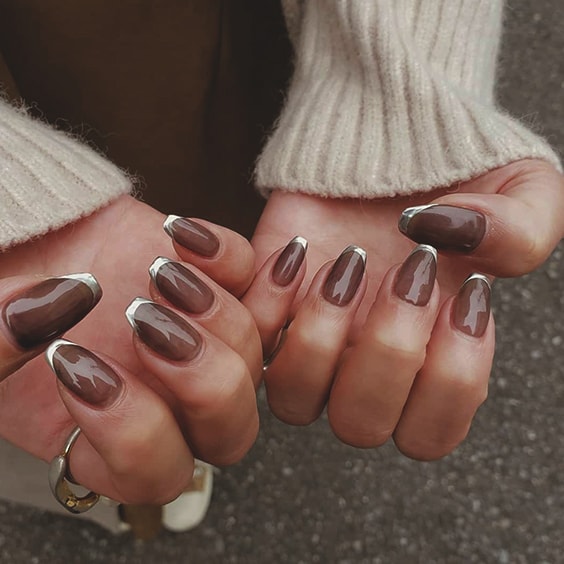 MATTE NAIL ART 
If it is winter nail art, the first thing comes to mind is matte nail polishes which is not wrong. Rather than painting your nails a solid matte tone, I will suggest you improve your skills in matte nail art getting inspired by the most recent nail art trends. For example, negative space or ombre nails really go with the matte polishes.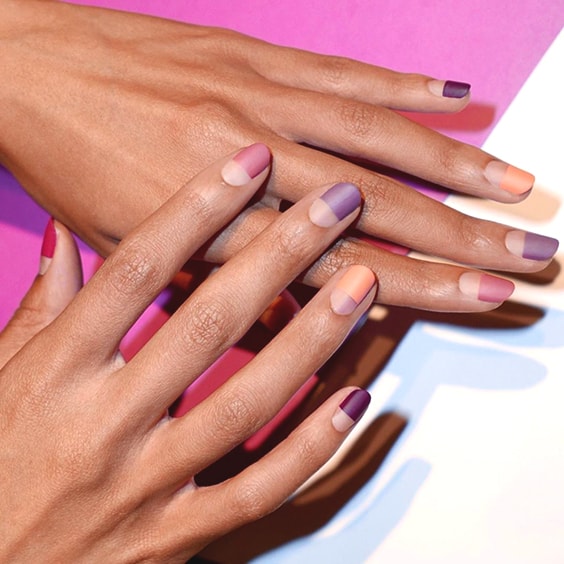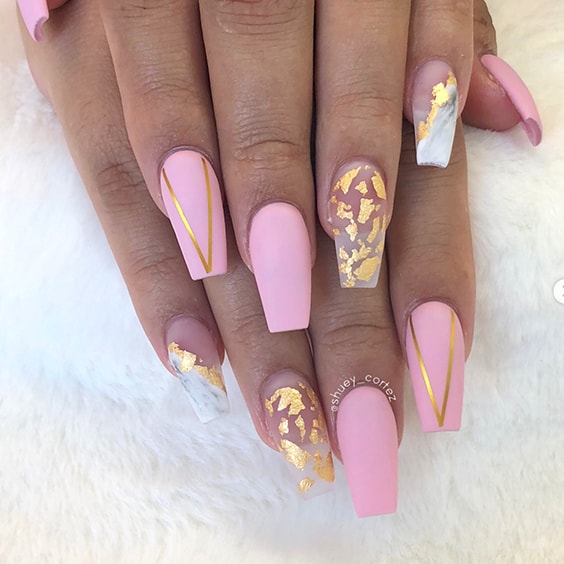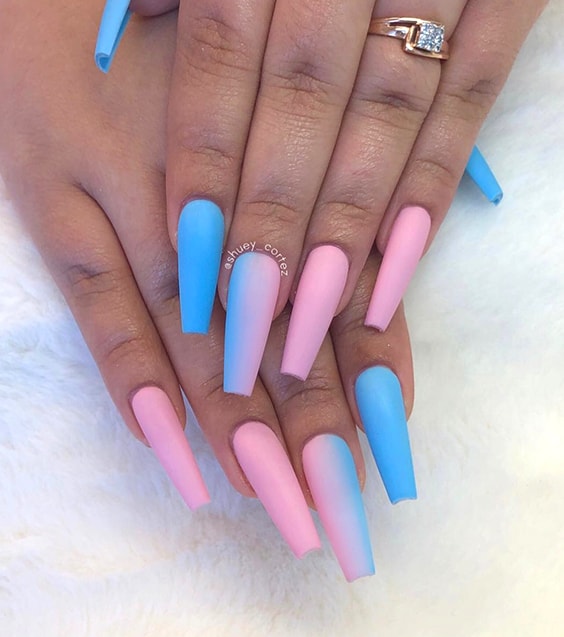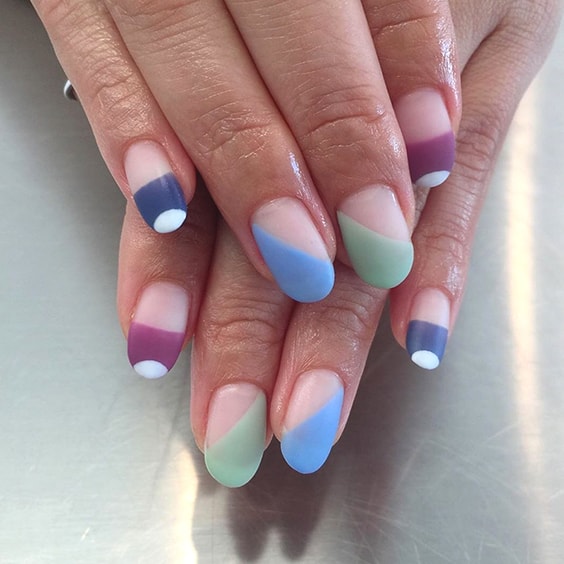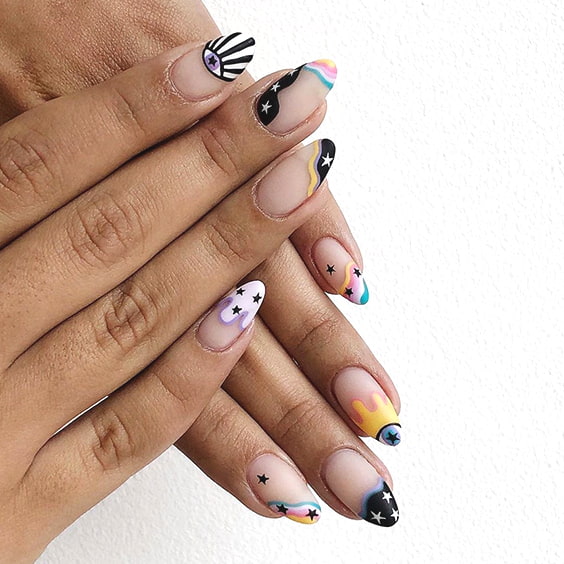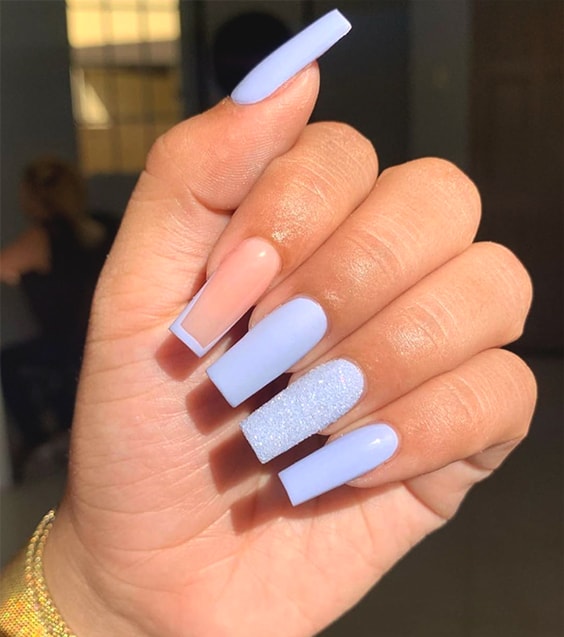 MIXED TEXTURES NAIL ART 
This year's trends are all about to go bold and go beyond your boundaries while you're imaging something. Mixing textures and elements will make you feel more confident about your imagination and it's not only in nail art but in everything that you can reveal your own style. Mixed textures nail art has many ideas to trigger your inner nail artist. If you don't believe, be ready to be charmed by these gorgeous mixed textures nail art inspos!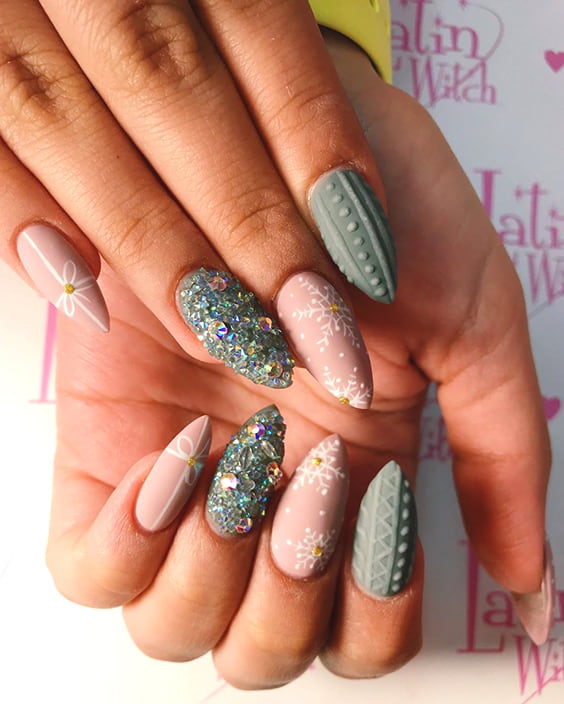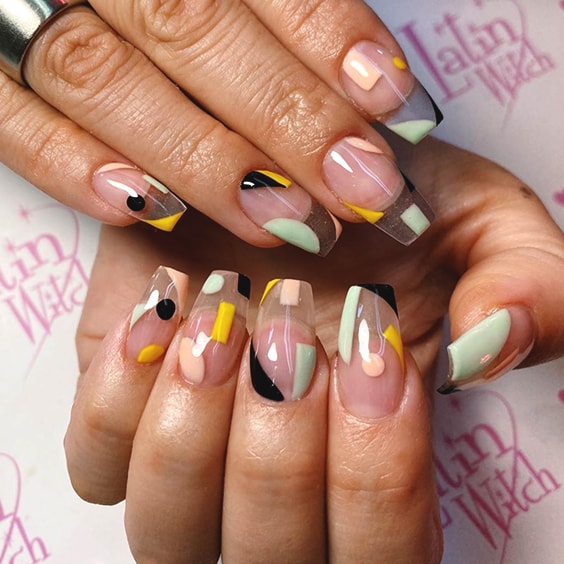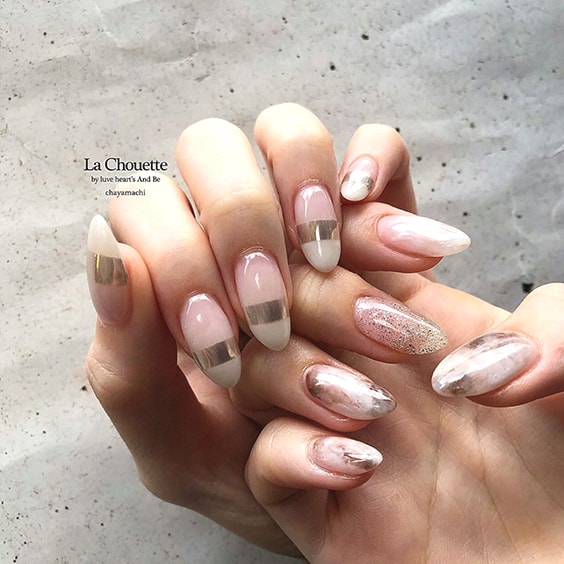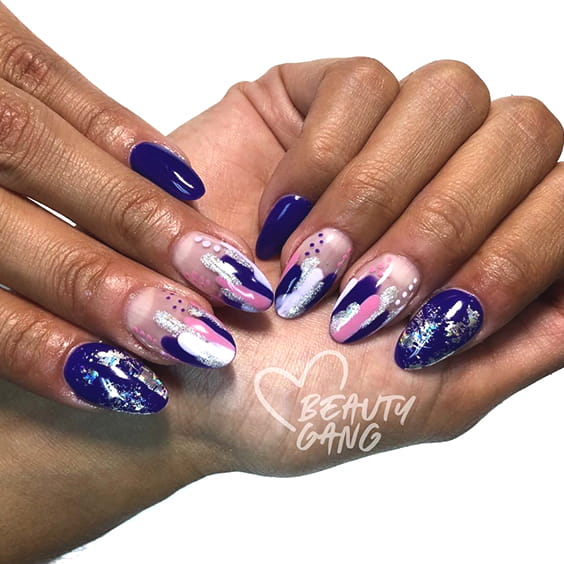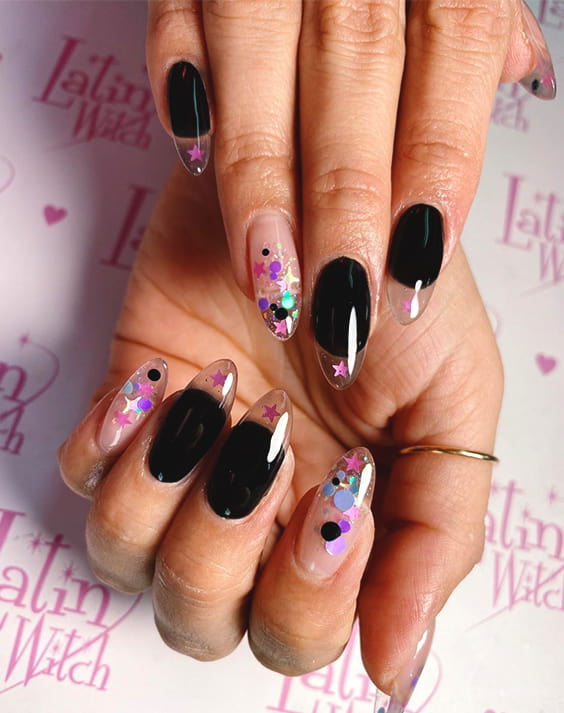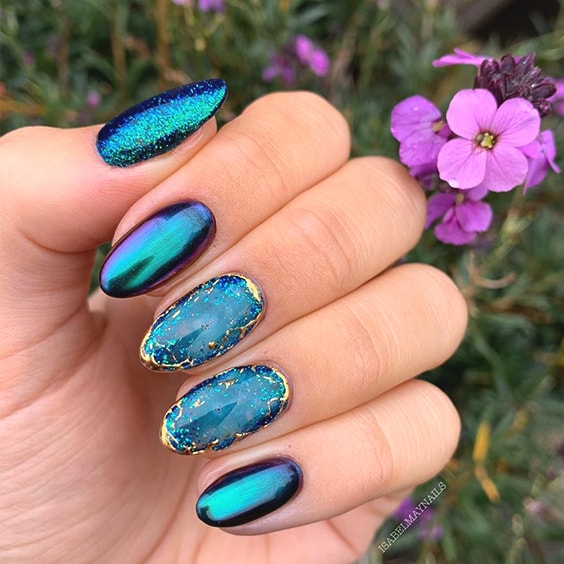 FOIL NAIL ART 
Nowadays I've seen so many nail arts on IG that are adorned with gold or silver foil design. Thus, we can directly say that foil details on a nail art design is one of the demanding manis in 2020. You can give some foil details by using chrome polishes smoothly on any nail design. Get an appointment from your nail saloon already because we're going to see foil nail art a lot in the next days of this year.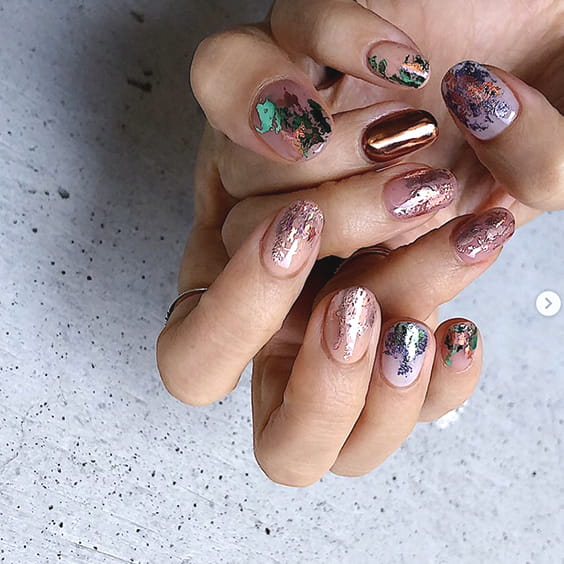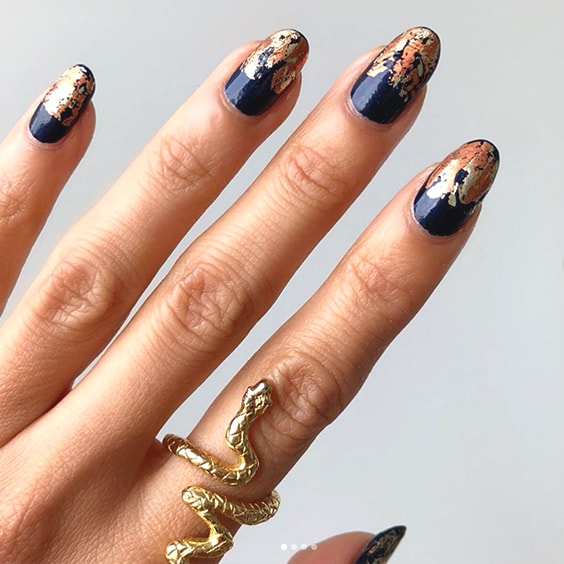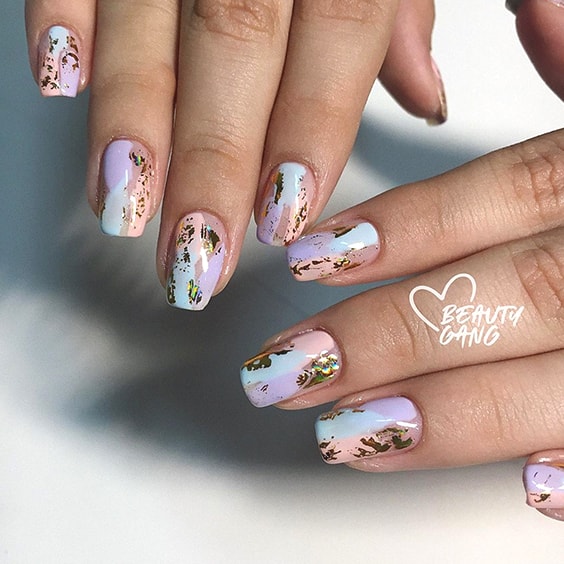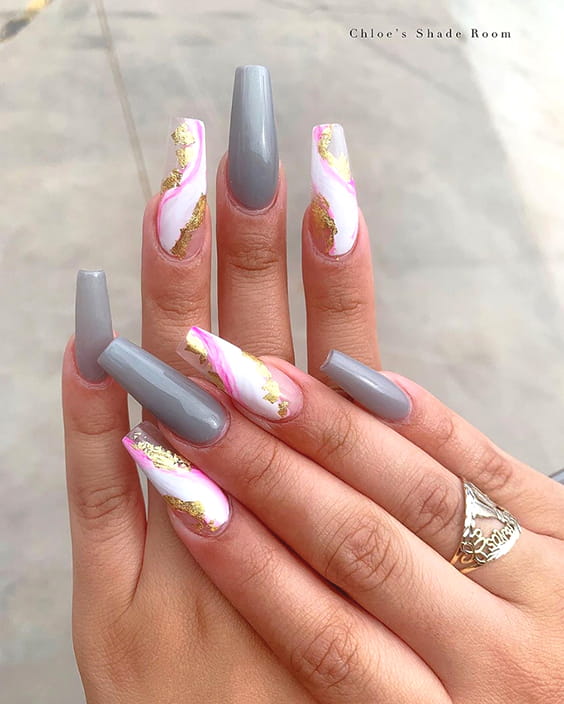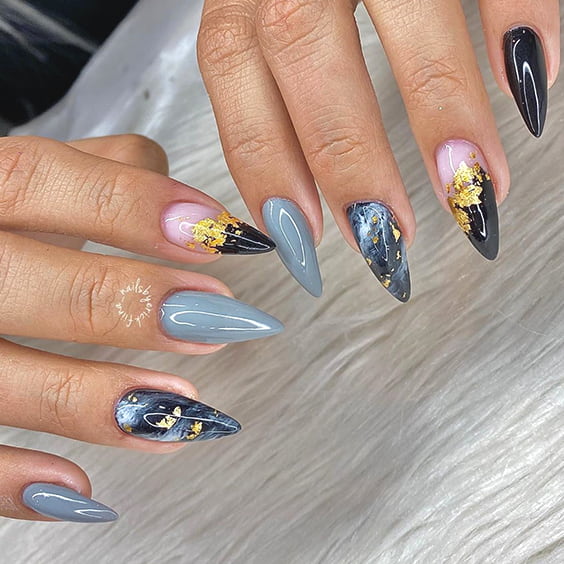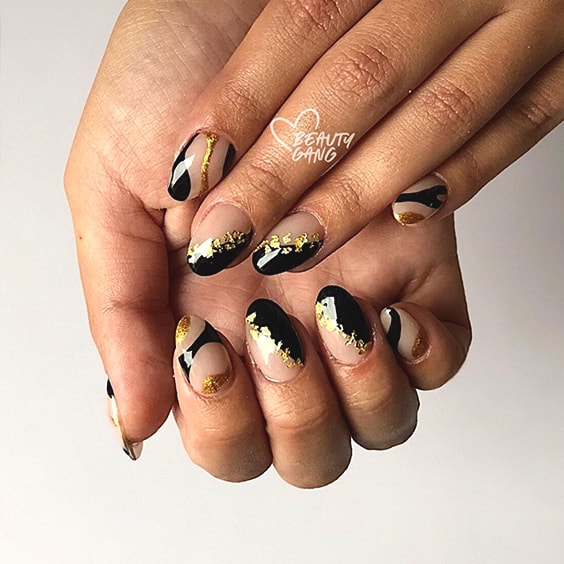 SKITTLES NAILS 
If you have any deciding problems while choosing a polish color before you starting your nail art, here's good news for you! Painting varies colors on each fingernail a.k.a. skittles nails are officially on the nail trends list. It's another name is going simple without not going out of fashion. The only thing you have to pay attention to is creating a matching color palette on your nails. Starting with a pastel color means that you should continue with pastel hues to catch that harmonious skittles vibes!