Hello, beauties! We're going to welcome 2020 after almost one month. It's the most festive and busiest time of the year which means you may have started New Year's Eve shopping already. Most importantly, what to wear on New Year's Eve night is a mystery. So, I'm here to help you with making your mind by giving some inspirational outfit ideas. Whether your plan is on New Year's Eve night, these outfit ideas can save your day on another party in 2020. Get your glam on and be ready to turn eyes on this holiday. Keep scrolling to see what I gathered up for you to goodbye to 2019 with a high note fashionable outfit!
 SHEER TOP OUTFIT IDEA 
I'm so excited about the collaboration with Femme Luxe in this post to share with you babes some trendy New Year's Eve outfit ideas. Femme Luxe sheer and mesh tops have made me mesmerized! This polka-dotted sheer top is one of my favorites that I thought you have to see and start to get some inspo for your New Year's Eve night.
I used a pair of classic high heels and flare pants with a silver chain belt to finish the look. Steal the look and harmonize it with your New Year's Eve style.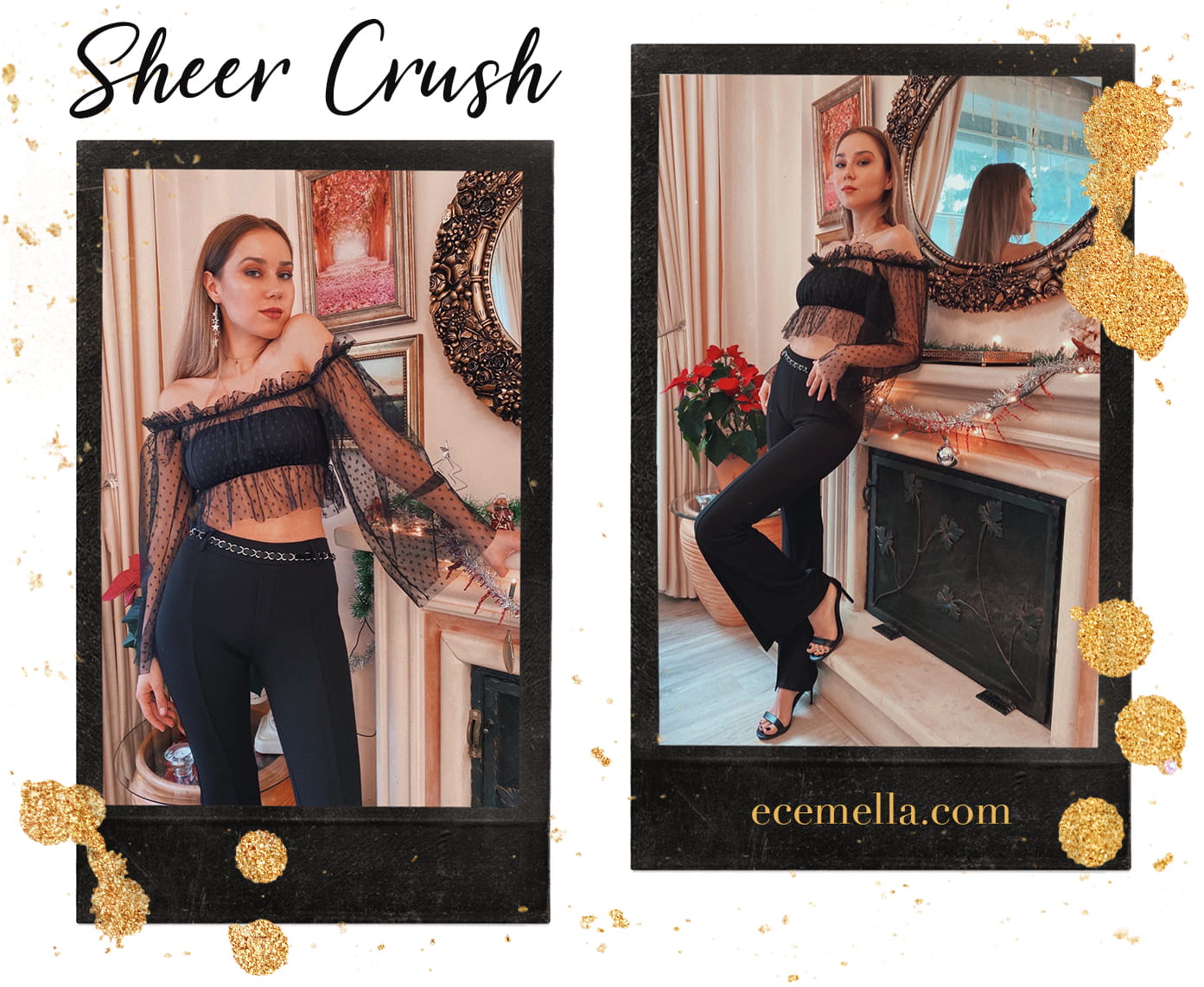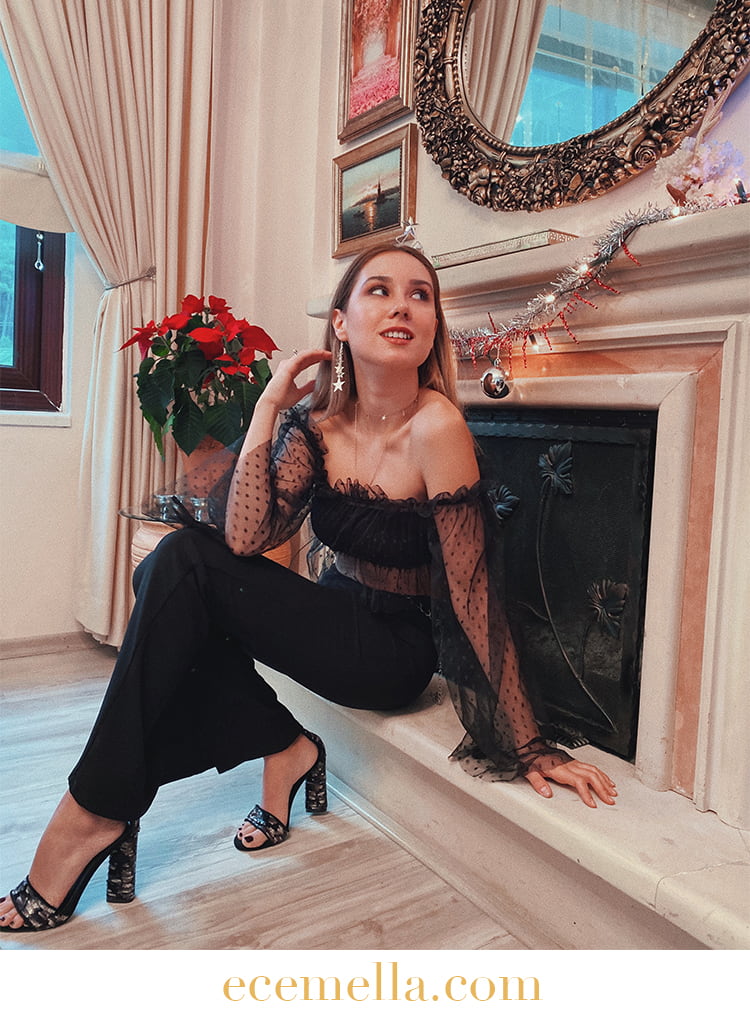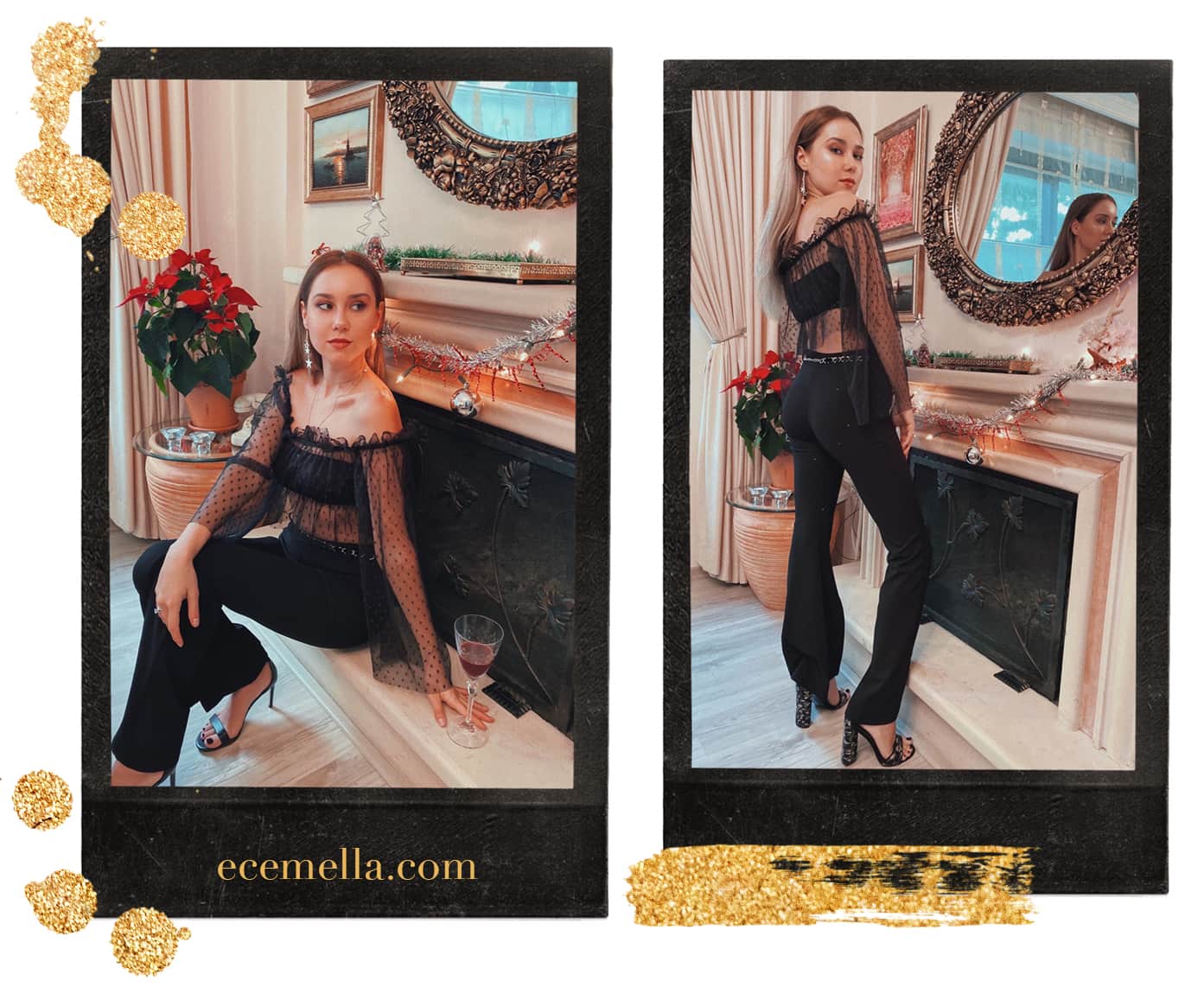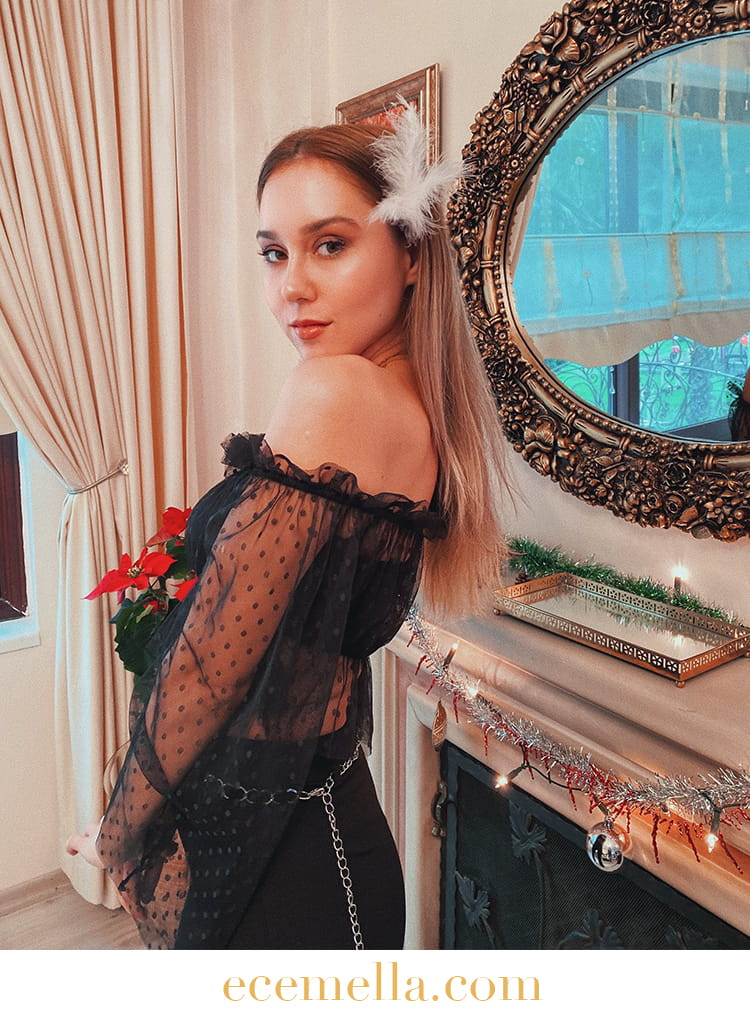 LACE BODYSUIT OUTFIT IDEAS 
The next outfit ideas are all about lace bodysuits that every trendsetter has at least one in the closet. I am totally in love with these gorgeous lace bodysuits from Femme Luxe.
White lace bodysuit goes perfect with red tops and jackets which is the major color of Christmas. Further, I completed my New Year's Eve outfit with a mini leather skirt.
Why won't you wear neon lace bodysuit at your New Year's Eve party this year? Neon color can be combined with anything which means no matter the color and pattern is neon will shine through you. So, my outfit ideas are formed by a mini black skort and sequin high heels, and as an optional look, I chose red plaid tight that makes me feel Christmas vibes.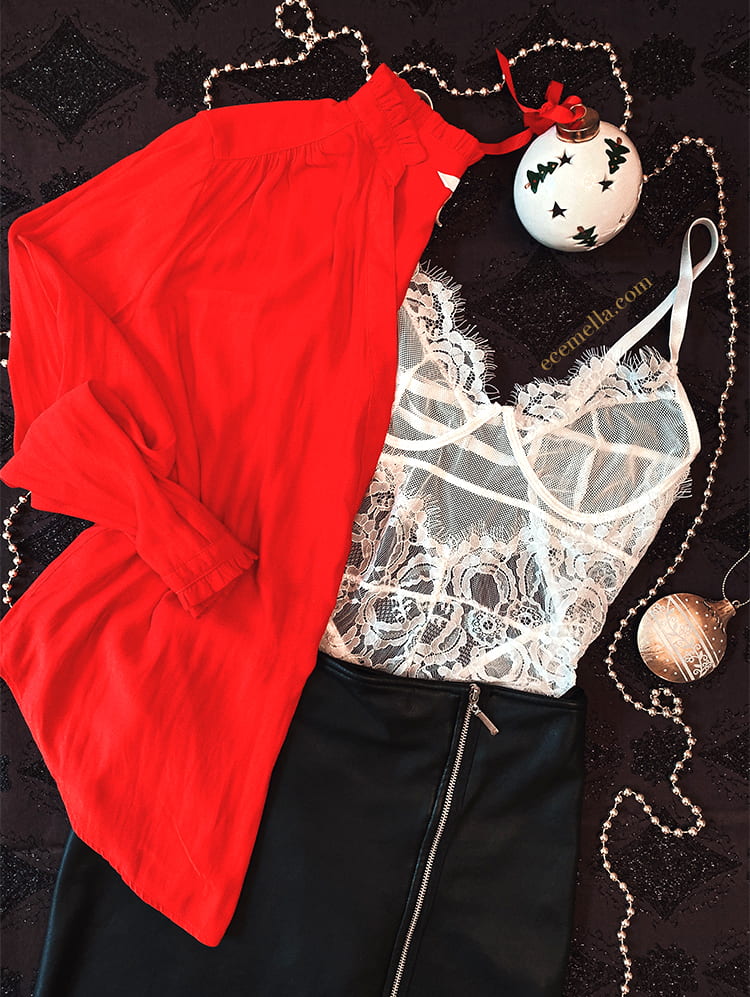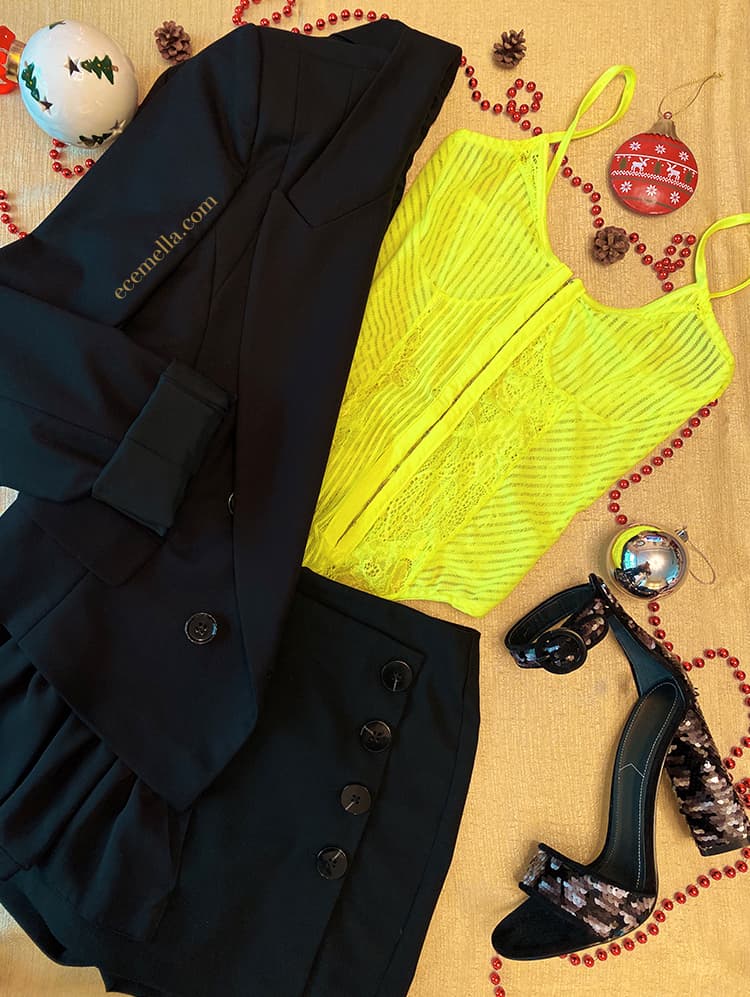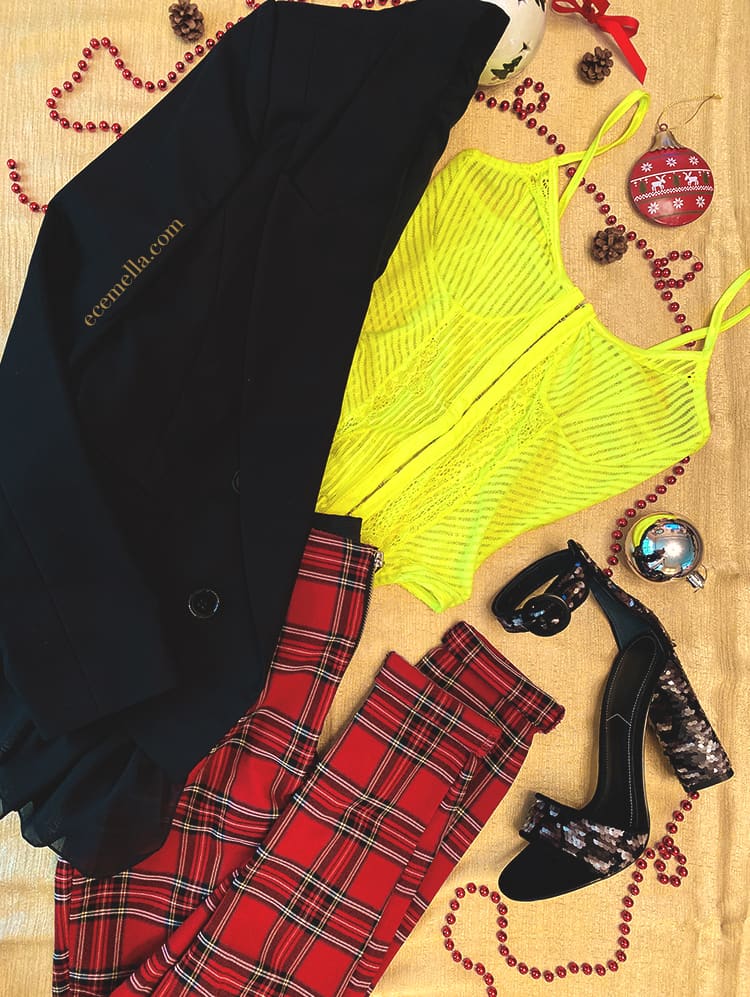 SATIN TOP OUTFIT IDEA 
If you're looking for from day to night outfit, here is the super shiny fabric that is suitable for both part of the day. This lilac satin crop top took my breath away with its cute color and detailed tie back.
My creation is a sporty look but a little pinch of glam mixing. I used pearly hair accessories which is one of the popular hairstyle trends in 2020 and a leopard print hair tie to make my outfit rich. Have fun with this stunning but playful satin top by adding your creative fashion style.