It's an annoying thing to styling your hair in the middle of summer heat instead of having a good time at the pool with your besties. Besides, in summer, natural hairs prone to potential breakage due to excessive heat, sea salt, and pool water. Thankfully, protective hairstyles make your hair strengthen against the environmental factors. This is a perfect way to keep your ends tucked away well. There are insanely cool protective hairstyles for summer; ombre braids, top knots, and side-swept cornrows are just one of them. Protective hairstyles not only protect your natural hair from any damage but it also upgrades your look to the summer level. Here we've rounded up 10 Inspo-Worthy Protective Summer Hairstyle Trends for you!

GODDESS FAUX LOCS
One of the most flattering protective hairstyles is goddess faux locs that everyone wants to wear it this year. Many celebs showed their gorgeous faux locs in recently such as Rihanna, Willow Smith, and Zendaya. A-listers have proved that goddess faux locs trend will never go out of style. Whether you will go on transitioning or natural hair, goddess faux locs protect your natural hair from the harmful factors because of all of your hair will be wrapped in the braiding hair. However, it's not a long lasting hairstyle which will not bother you with its maintenance in the summertime.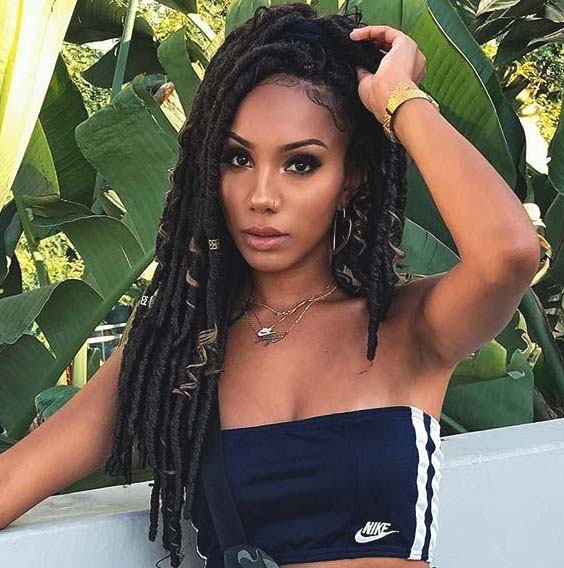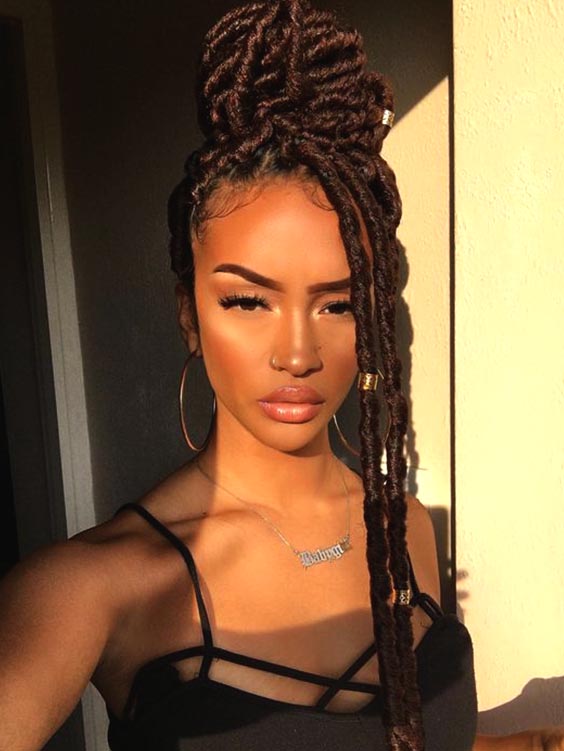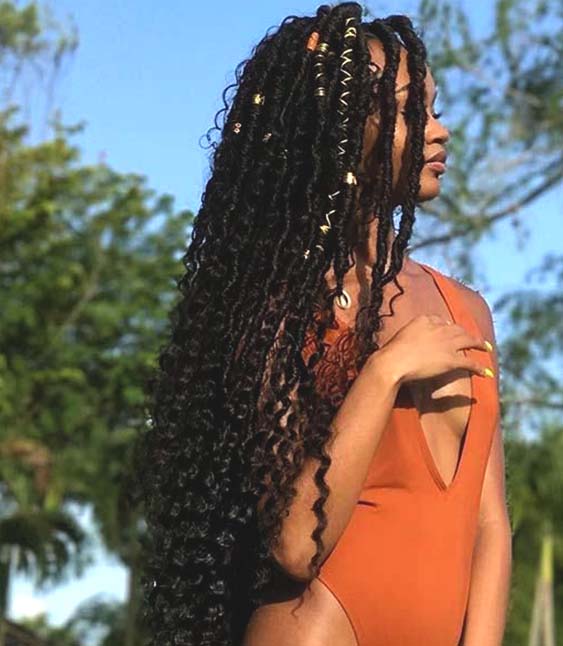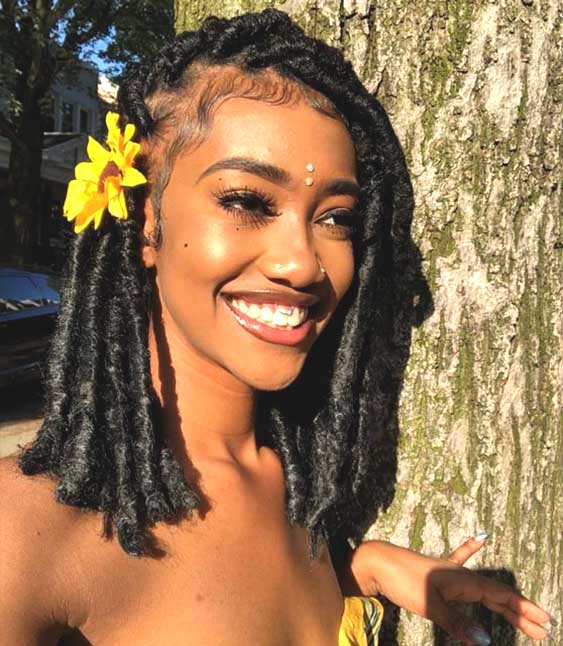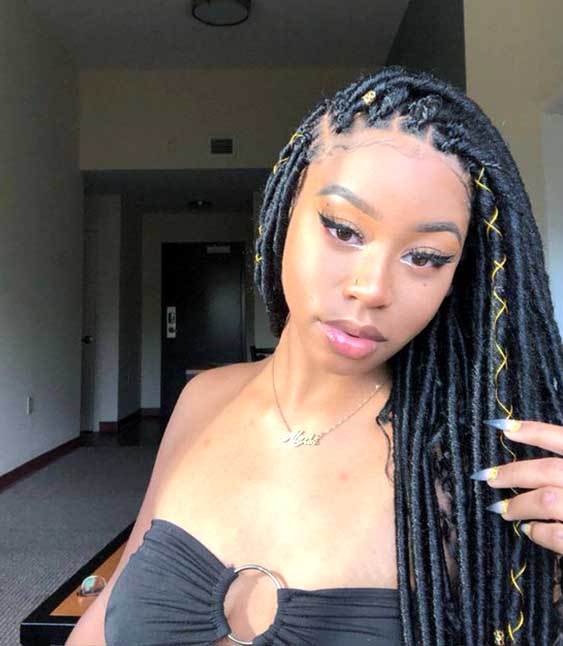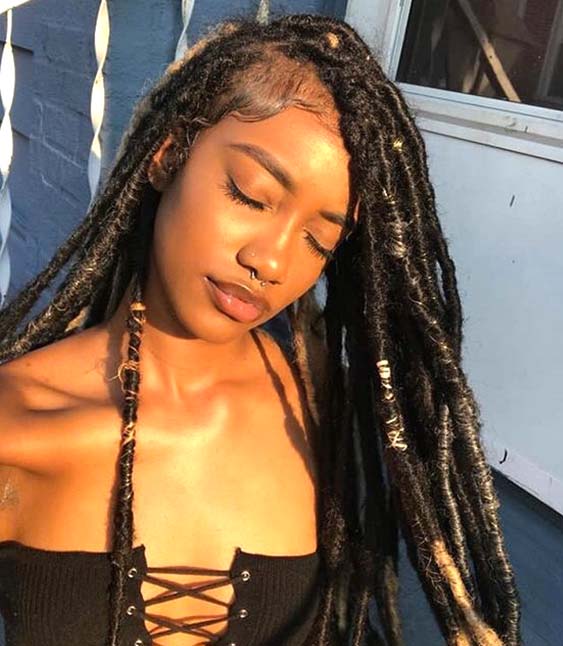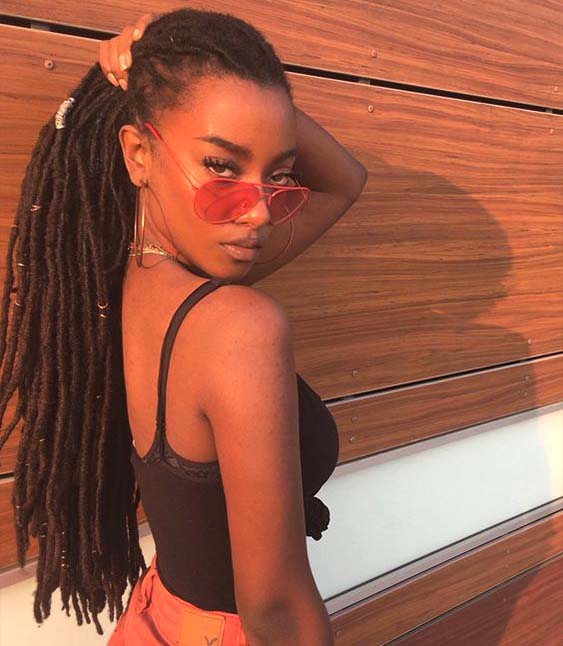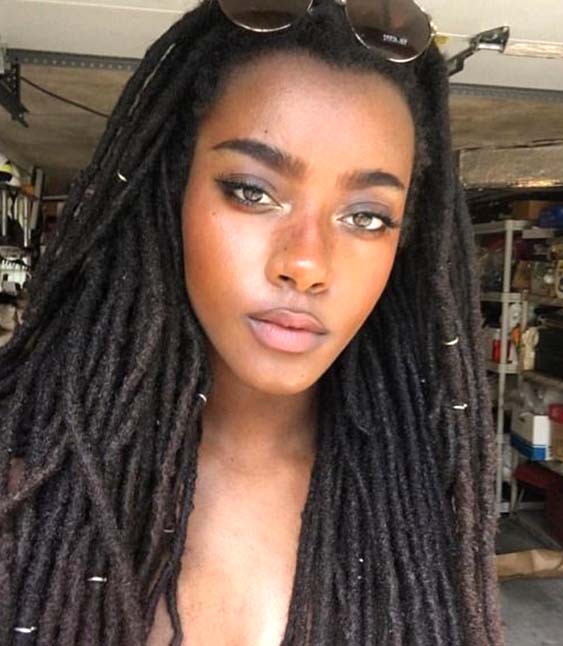 PROTECTIVE BUN
There are a few hairstyles as versatile as a bun which is a key style for your natural hair. The bun is the most protective hairstyle if you want to have stunning natural hair. It's a good idea to add some braids to make a difference in your protective bun or you can prefer a bun which will be entirely formed by braids. While choosing a protective bun hairstyle, keep it simple to avoid too much tightness on the scalp. Eventually, it's a protective hairstyle, the aim is to reach healthy looking natural hair.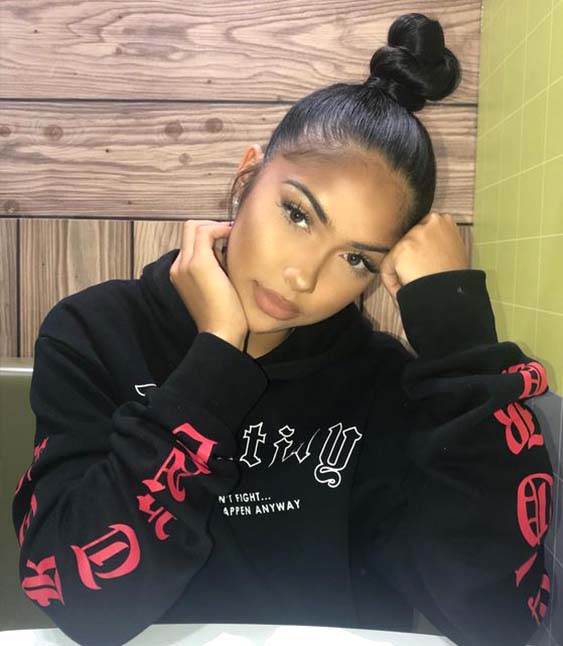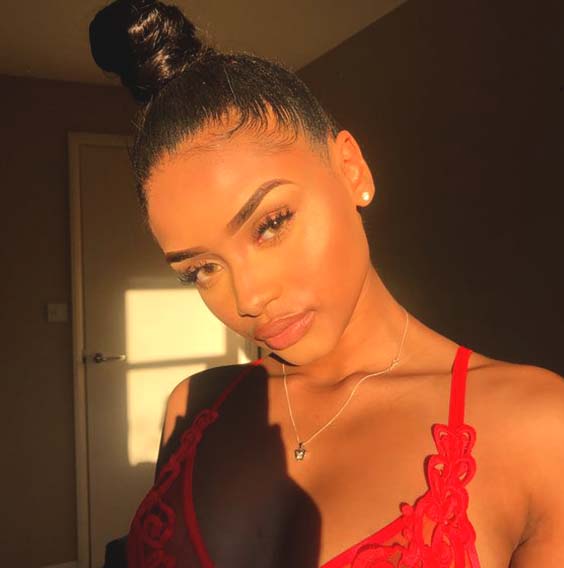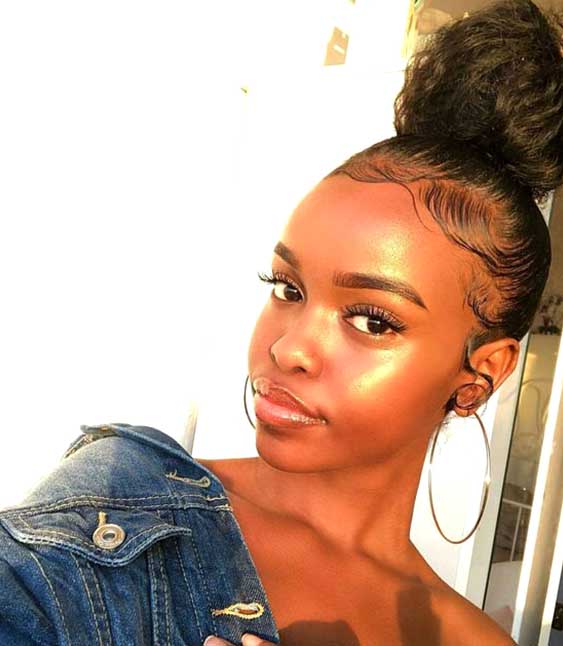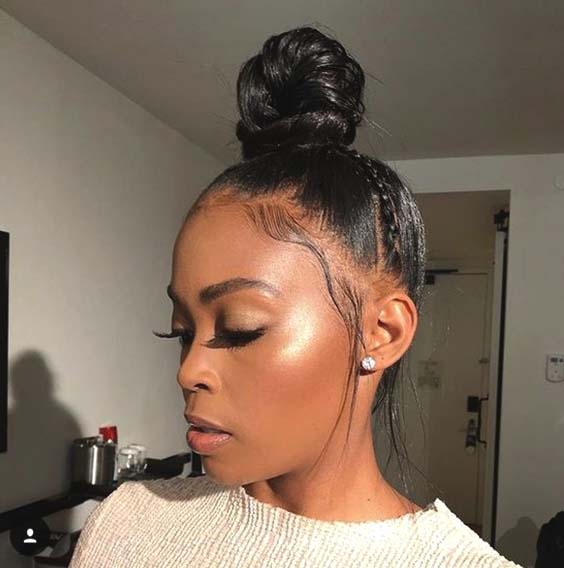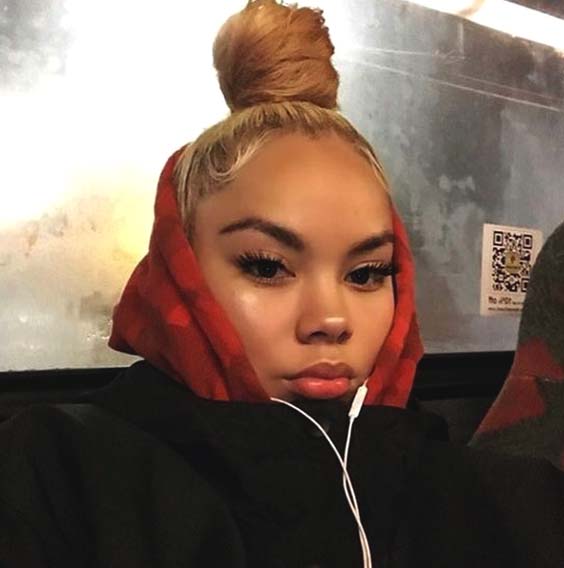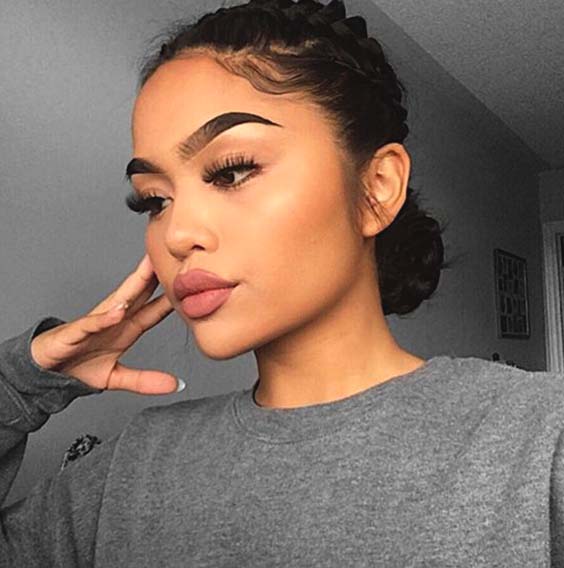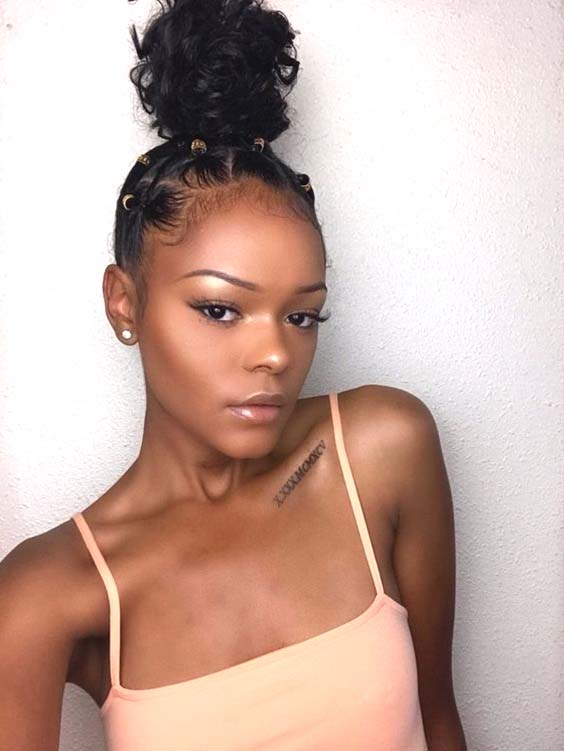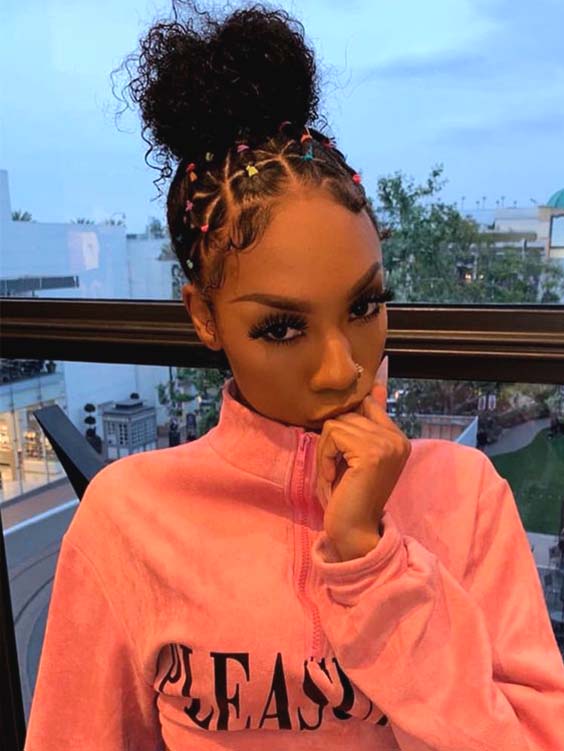 DOUBLE BUNS
If you're looking for a playful and sophisticated look, but also preserves your ends from the damages, the protective double buns are essential for you. This super popular hairstyle can go both casual and night-out outfits. The double buns are on the top of the quick hairstyle trends list in 2019, so there is no excuse for not to try the double buns as a protective hairstyle. There are many double buns hairstyle ideas that you can adore, however they can be stylized with braids in several ways. It's up to you to wear them as inverted braids, low double buns, or top-knots with cornrows. Here's a perfect how-to create double buns video that you'll immediately want to try.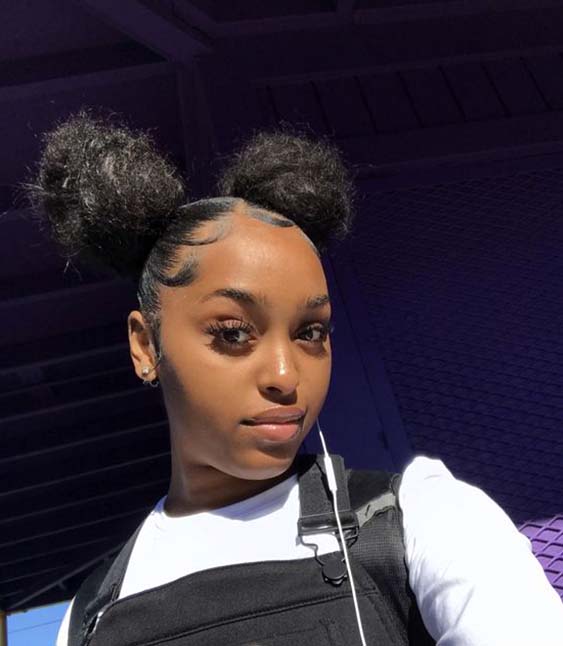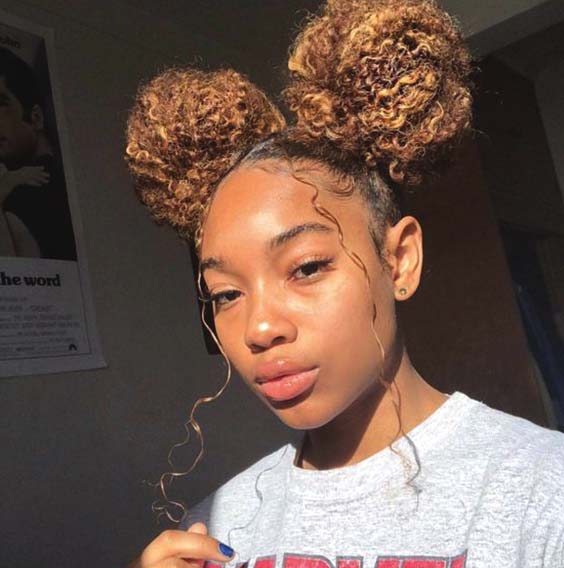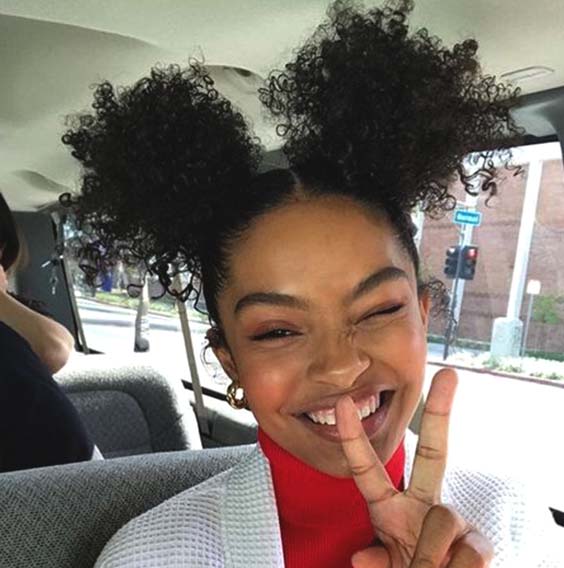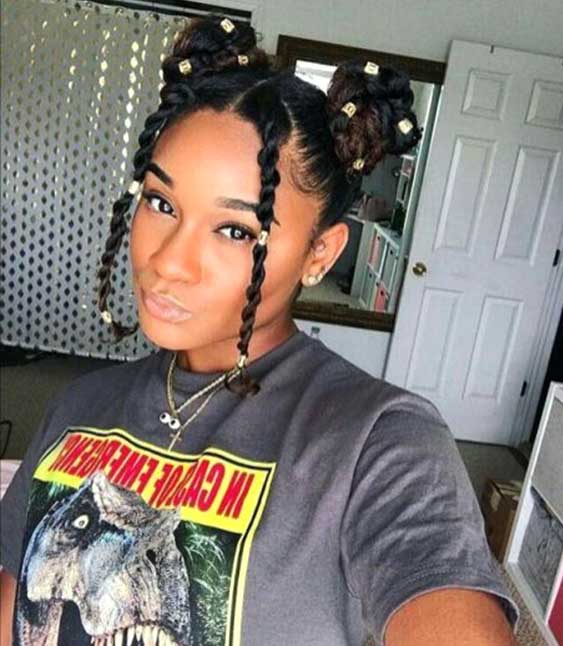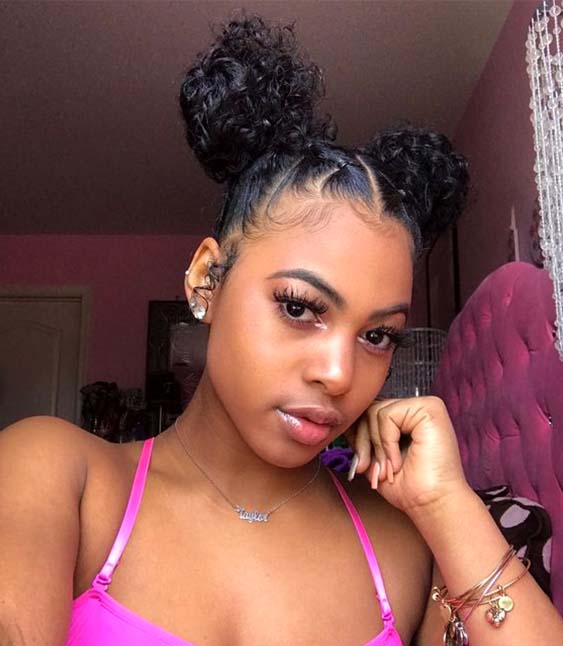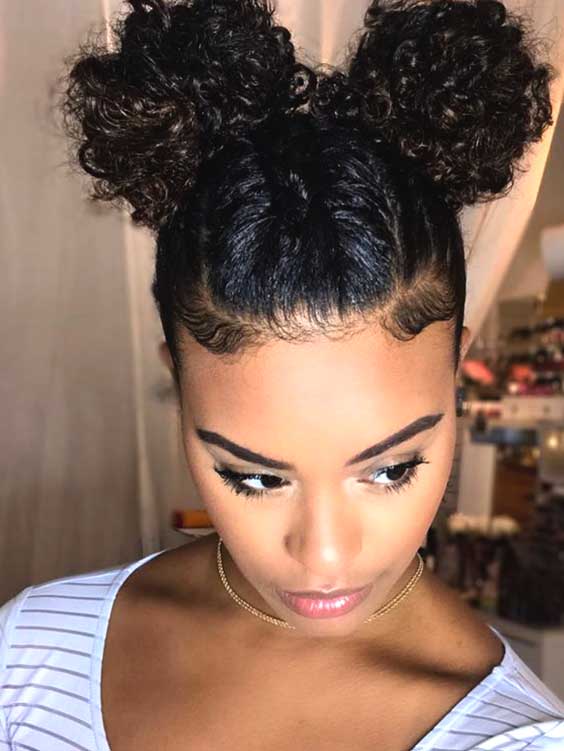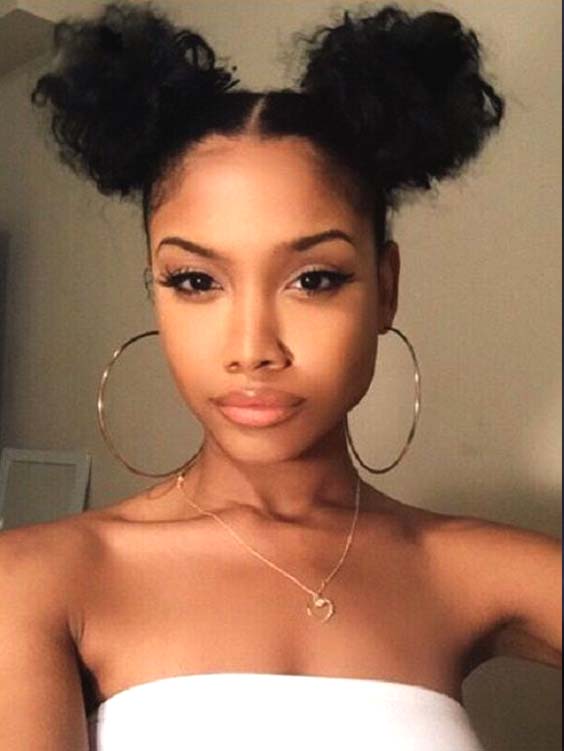 BOX BRAIDS
This standout hairstyle is never going out of style and it will continue to be a classic this summer. The box braids not only a low maintenance protective hairstyle but also it's versatile. It's a great choice on the road to the natural hair while looking so fashionable and chic. You can give your box braids breathtaking styles by creating a ponytail or half-up-half-down. Perhaps, you may want to try adding soft hues can richen your box braids look!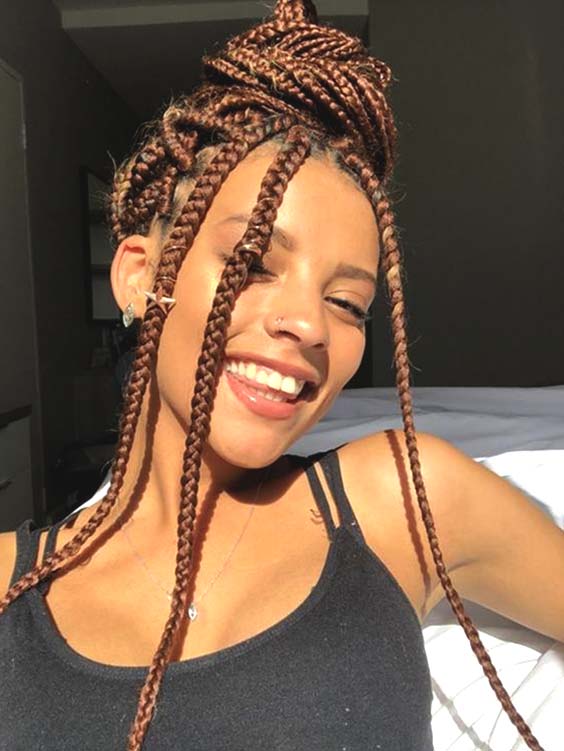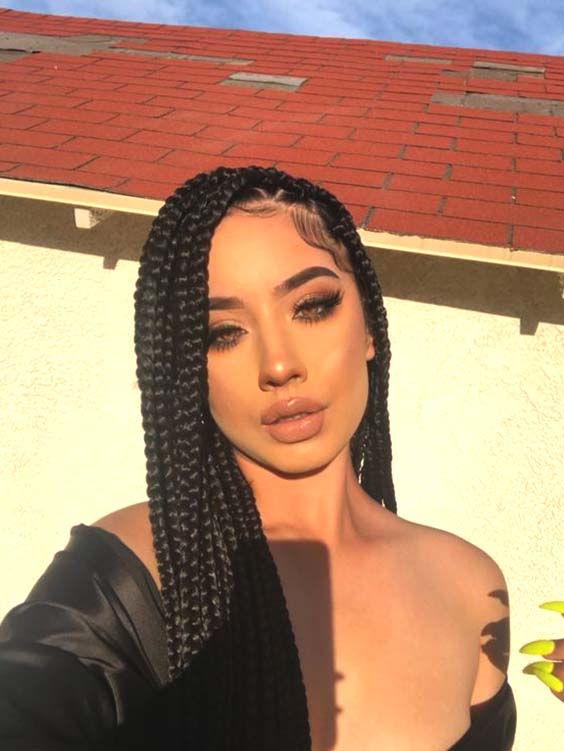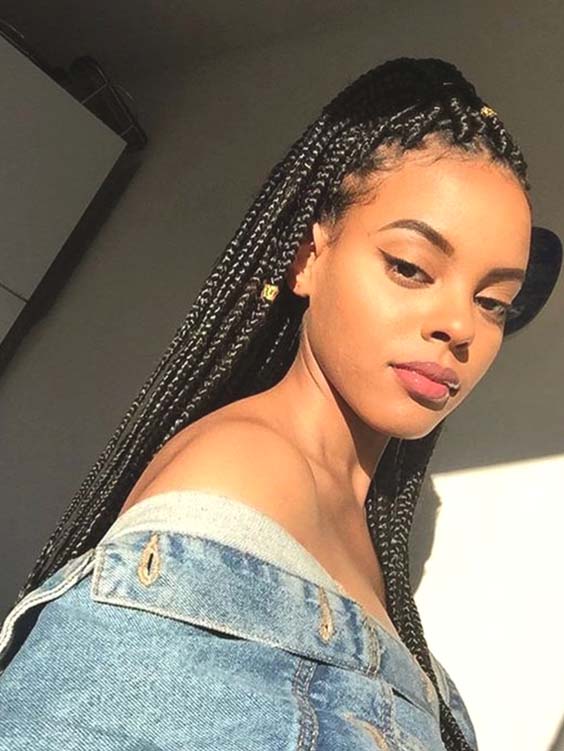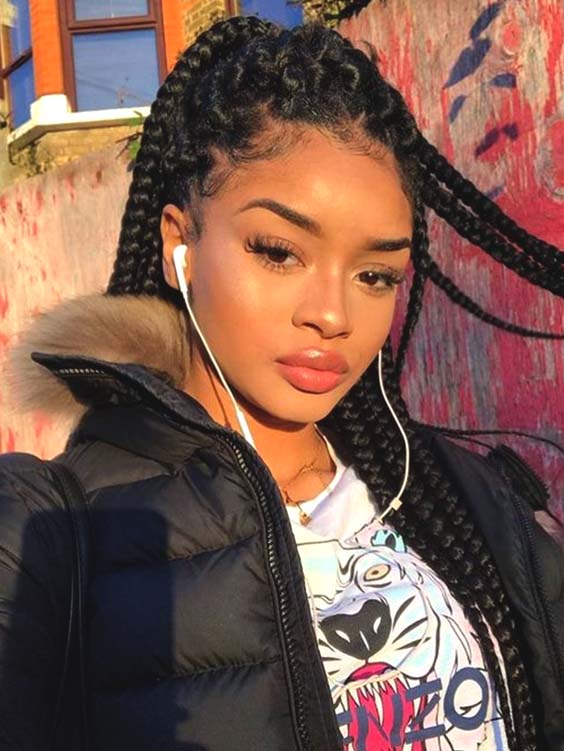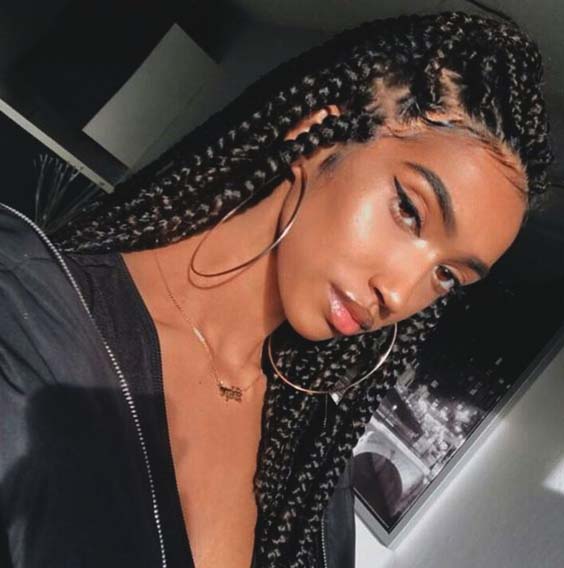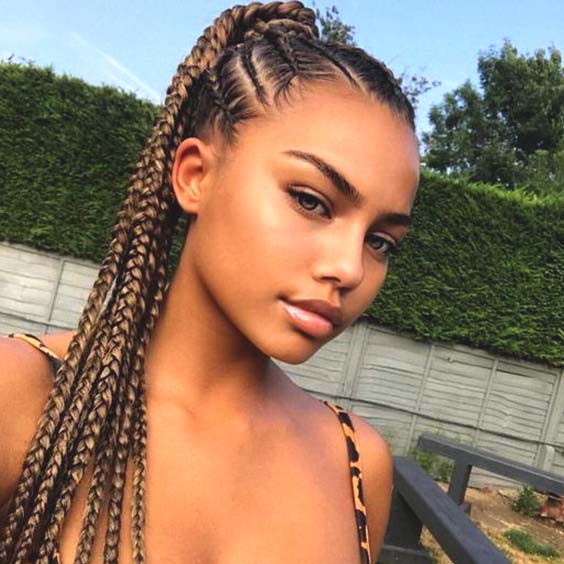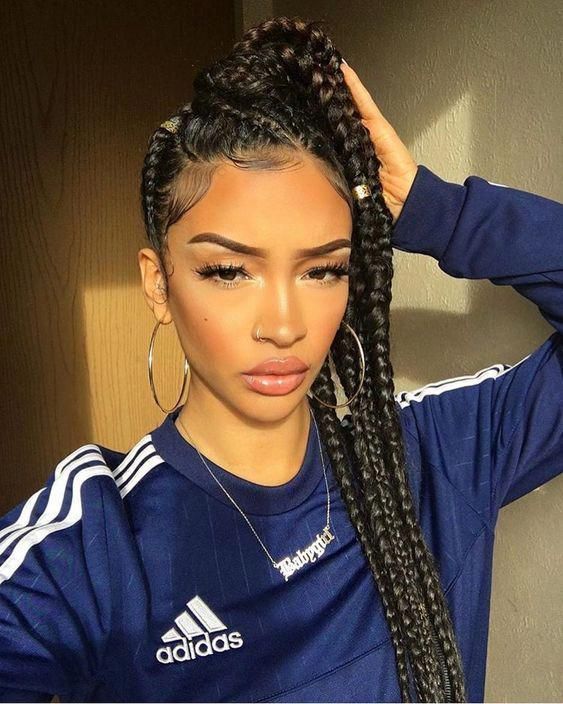 BANTU KNOTS
Who wouldn't want both fun and trendy look? Also, it's so easy-breezy to do it. Bantu knots are highly demanded lately and preferred by almost all famous afro-textured hair women. As a recommendation, after a relaxing bath, you can gently wrap your hair into sections and easily create your cute knots. A few days later, let your bouncy curls dazzle your IG posts.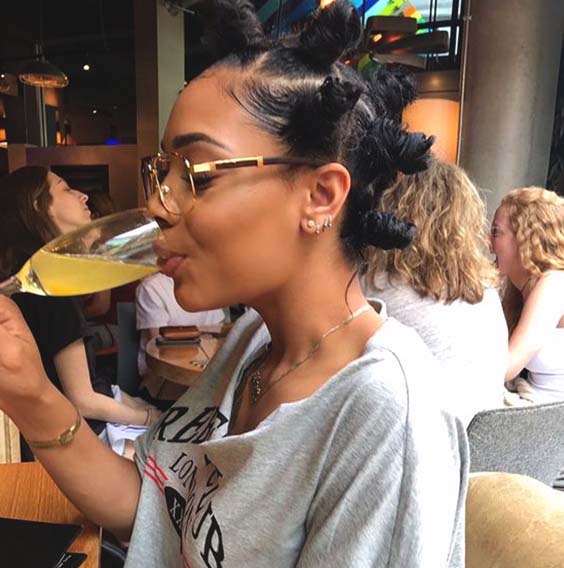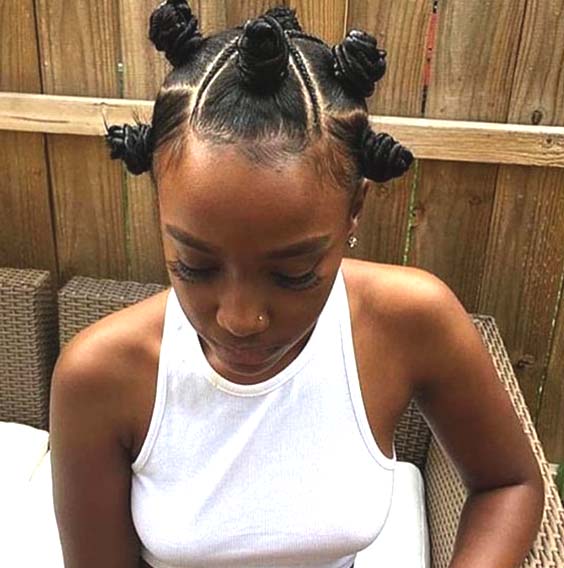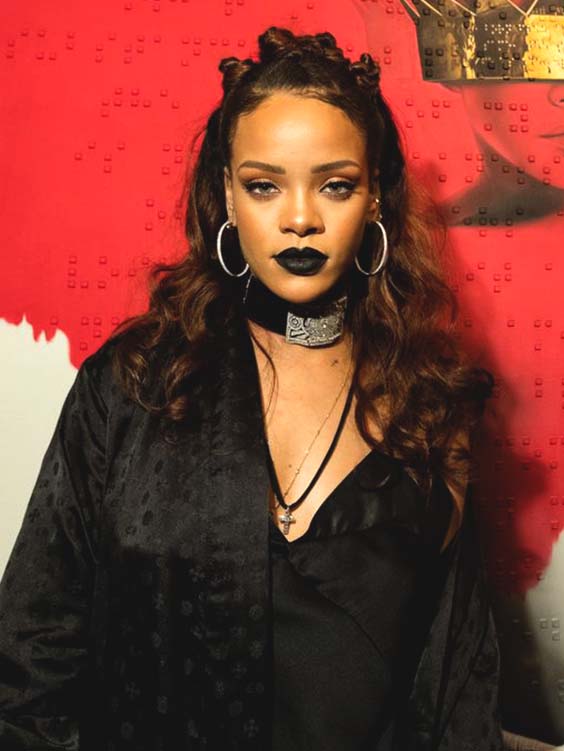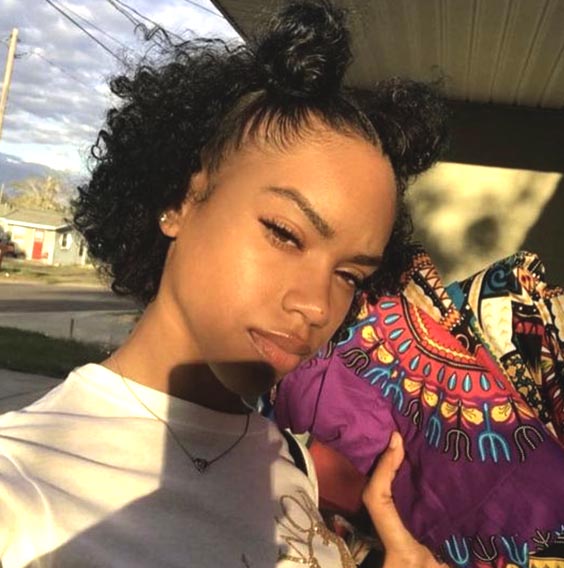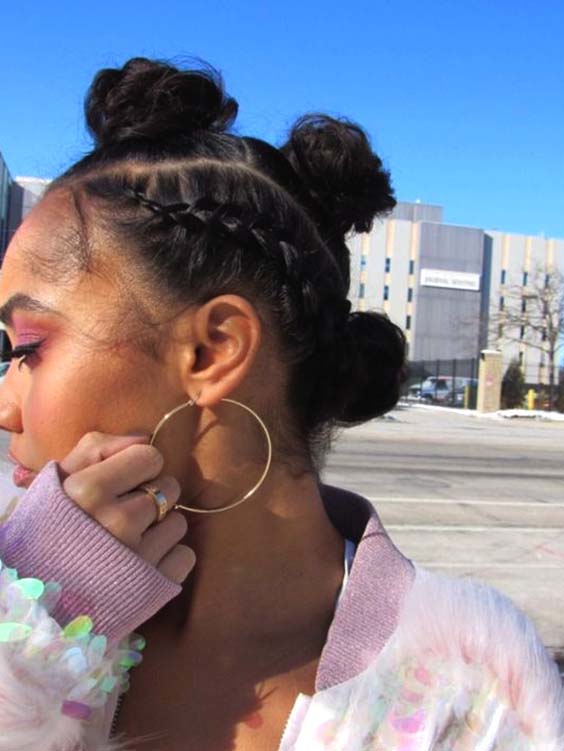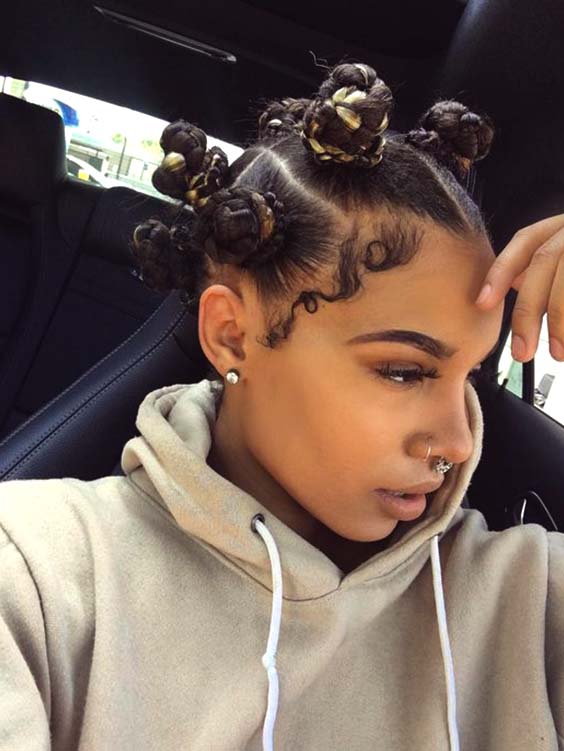 CROCHET BRAIDS
Crochet braids have made a tremendous comeback in 2019. Crochet braids are made of hair extensions which give you that voluminous look, so you can do whatever you want with your full mane by using your creativity on your crochet braids like a half-up knot, high bun, or elegant ponytail.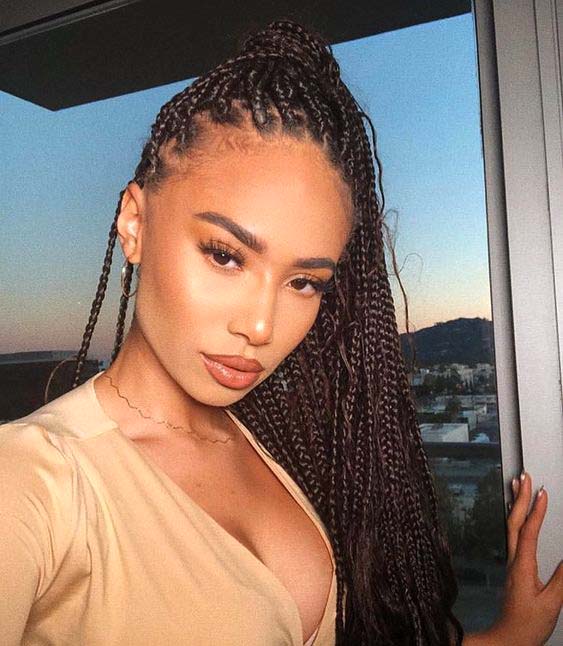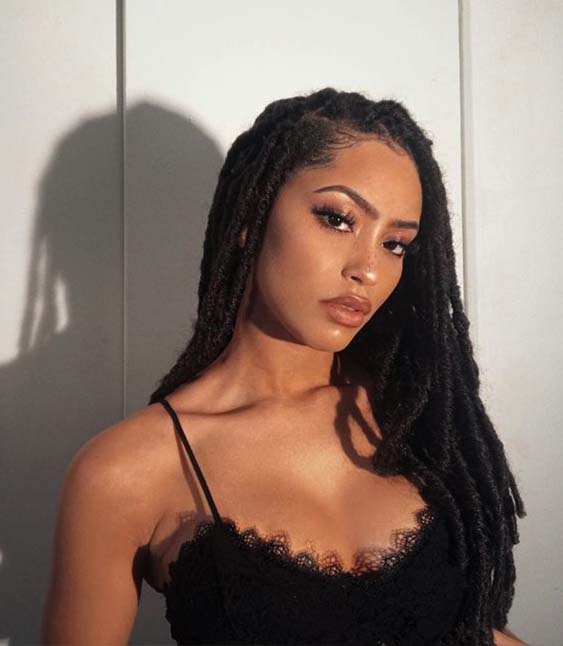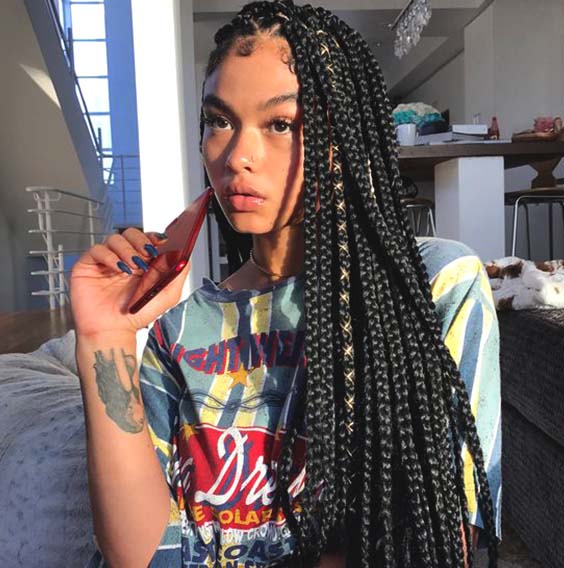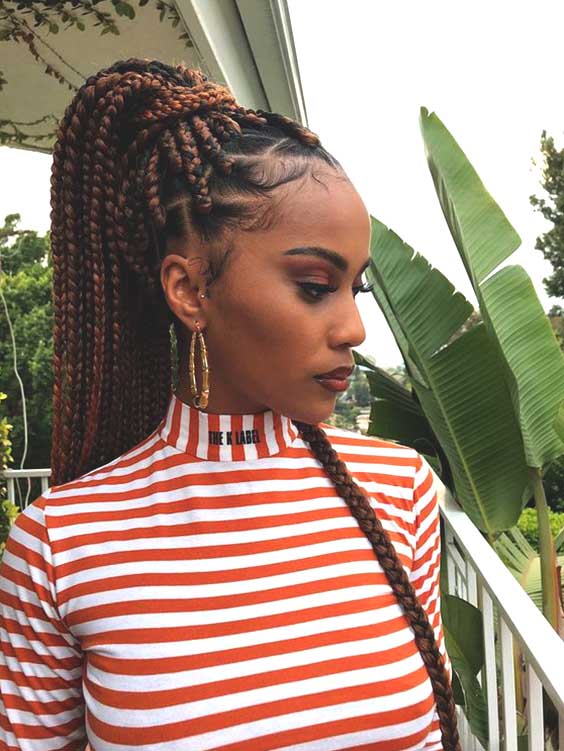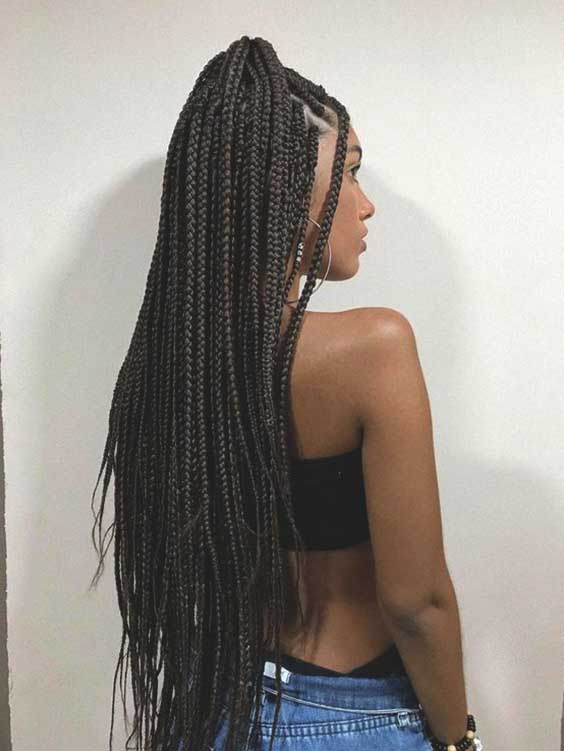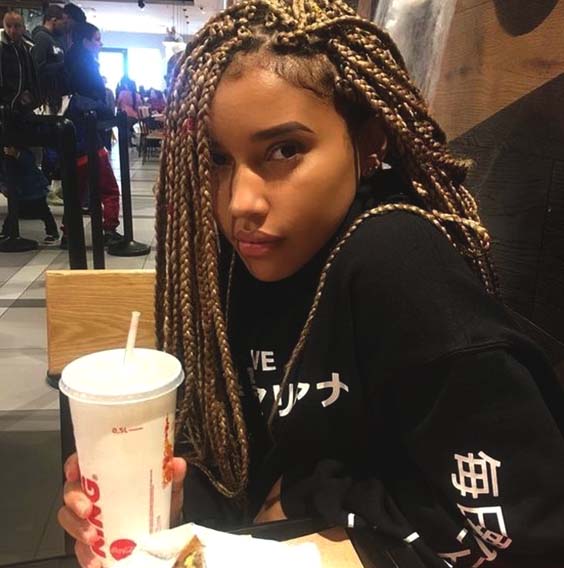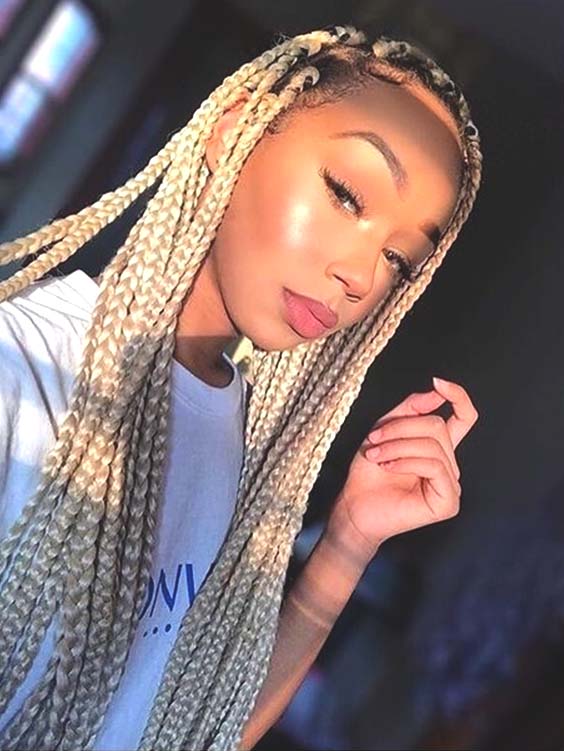 OMBRE CORNROW BRAIDS
Pep your cornrows up with a little color to your taste this summer. It's the most trending way to boost your protective hairstyle. Since Beyoncé's iconic look on Lemonade album, ombre cornrow braids have the place on top of the protective hairstyle trends. Summer means all about brightness and vividness, then add some blonde, pastel, and sunkissed hues to your cornrow braids. Plus, don't pass without watching the lemonade braids tutorial, WOW!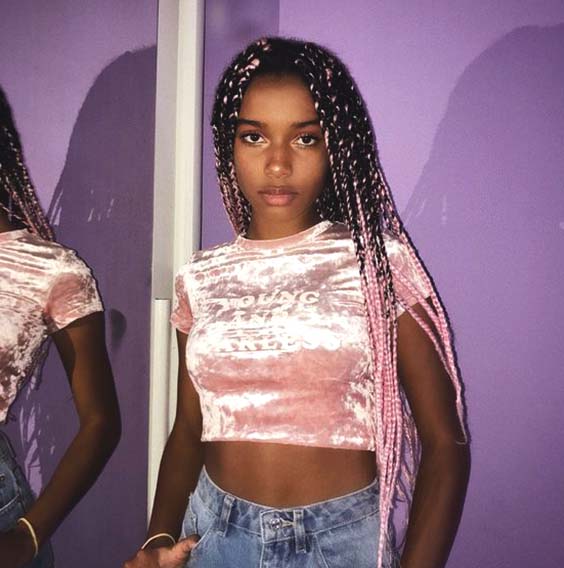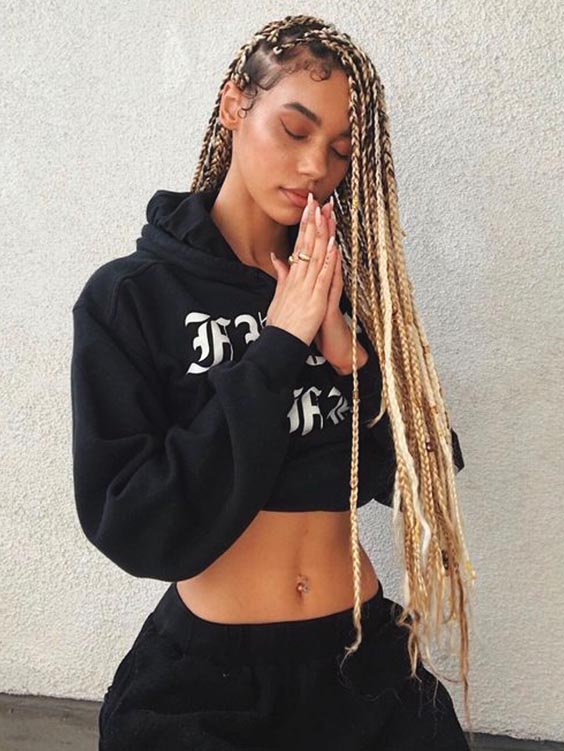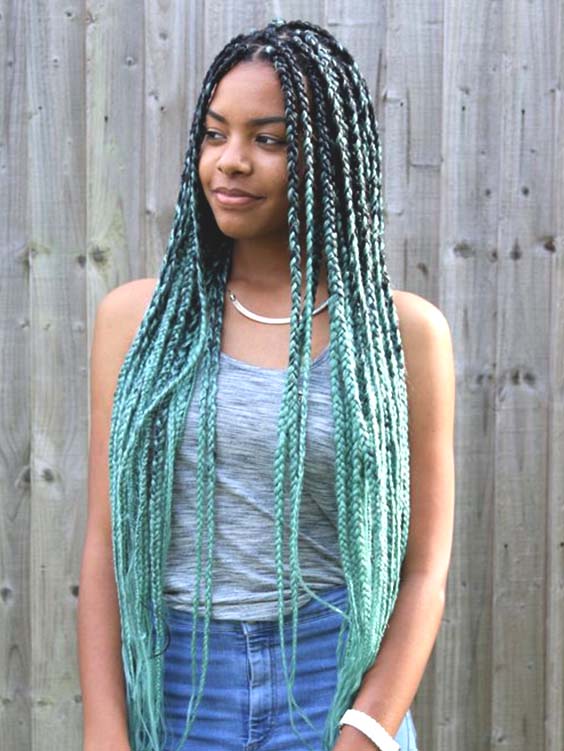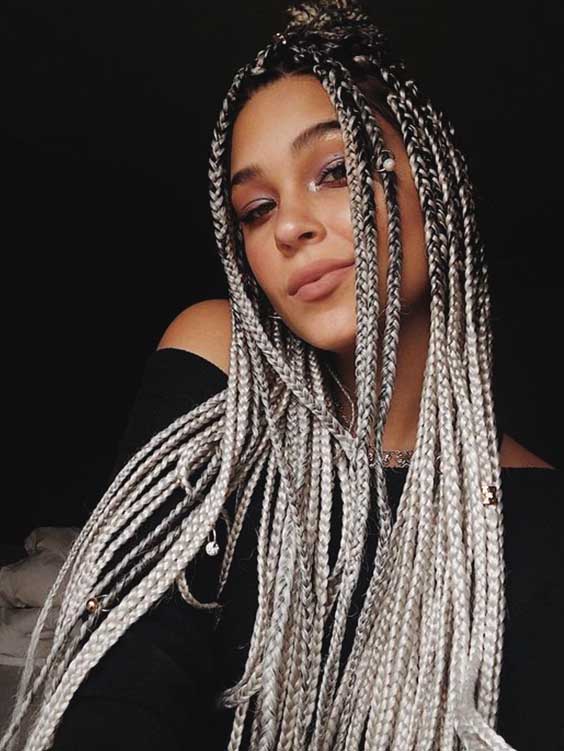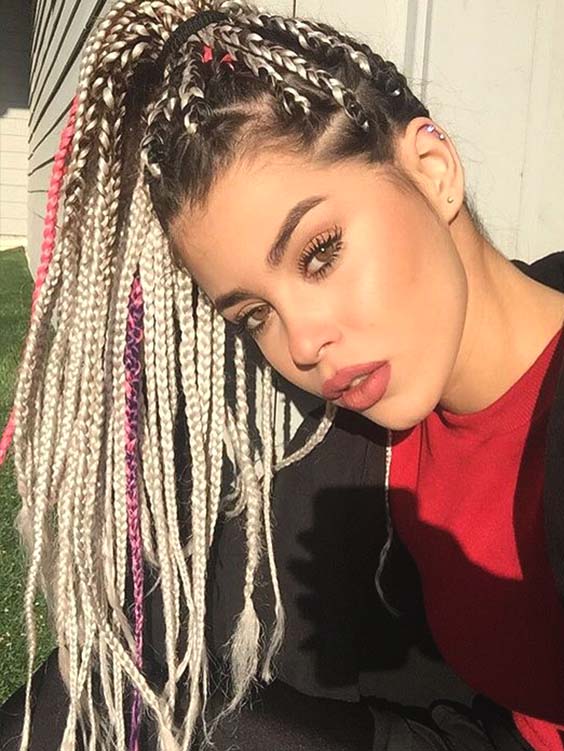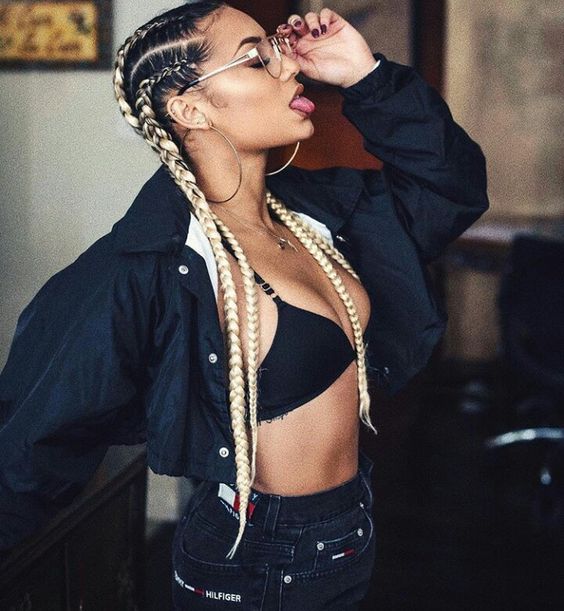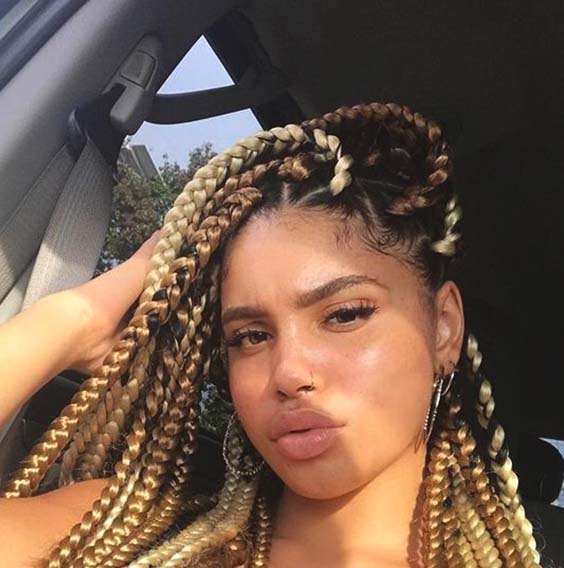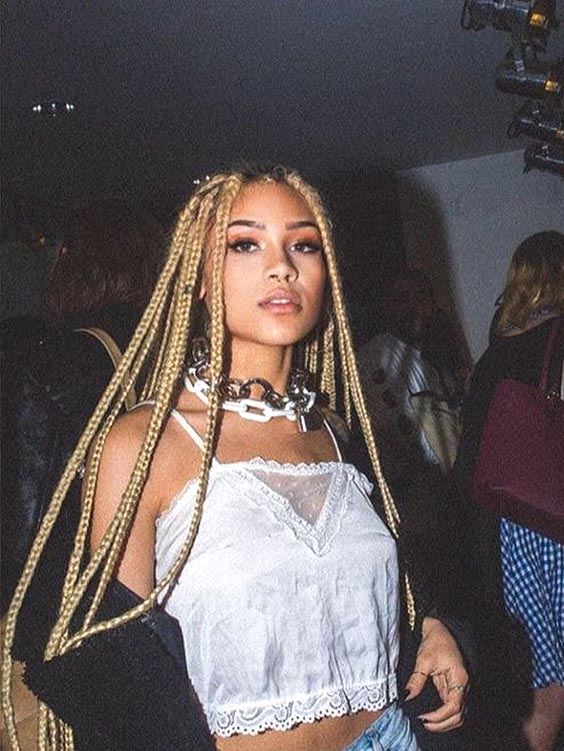 MARLEY TWISTS
The messy look is extremely fashionable in this year. What appears in front of our eyes when it comes to messy protective hairstyle? Of course, Marley twists which are an excellent idea for those who have a dynamic lifestyle. It's a quick hairstyle that they are simply placed. Marley twists get better when they get messier!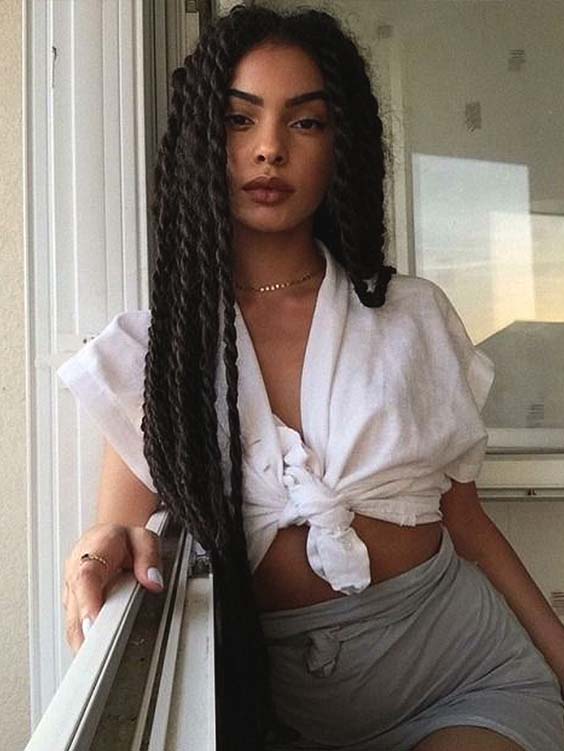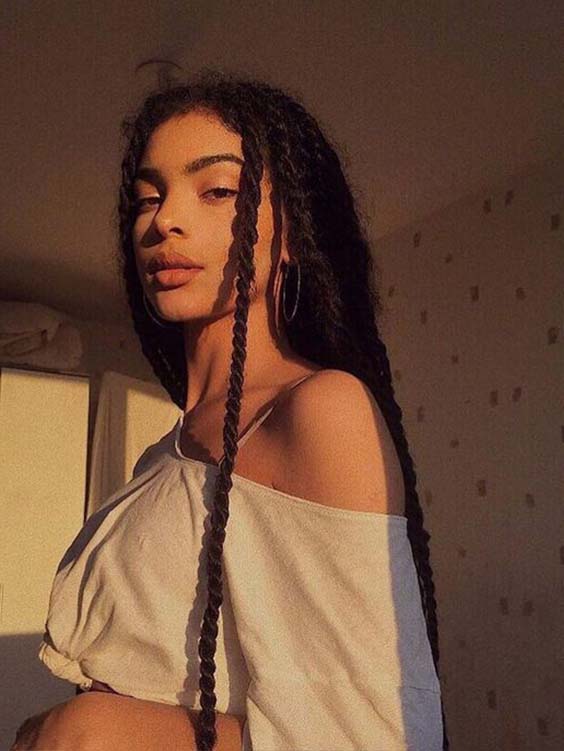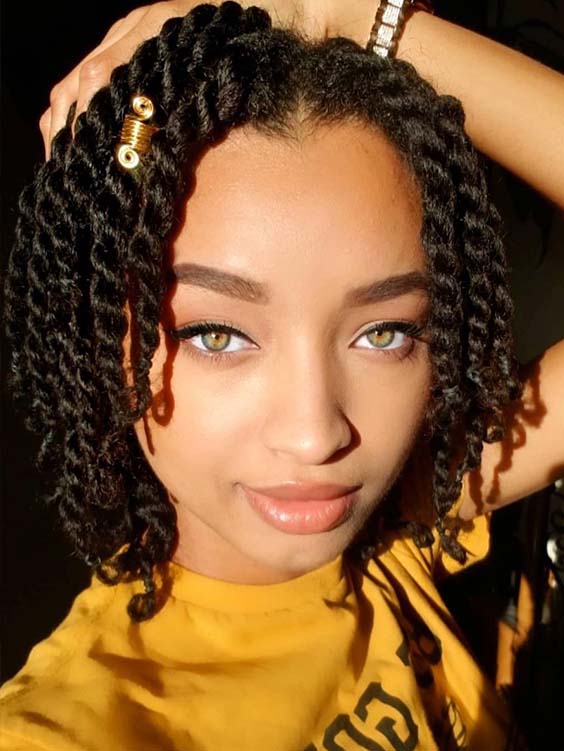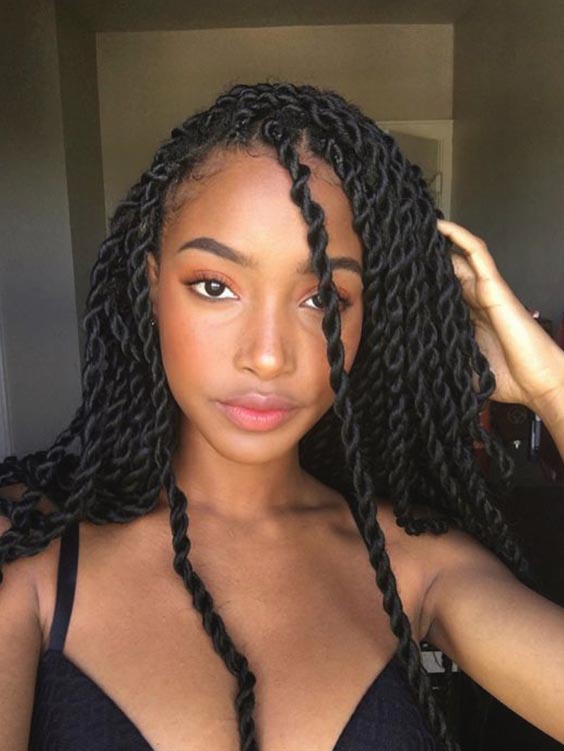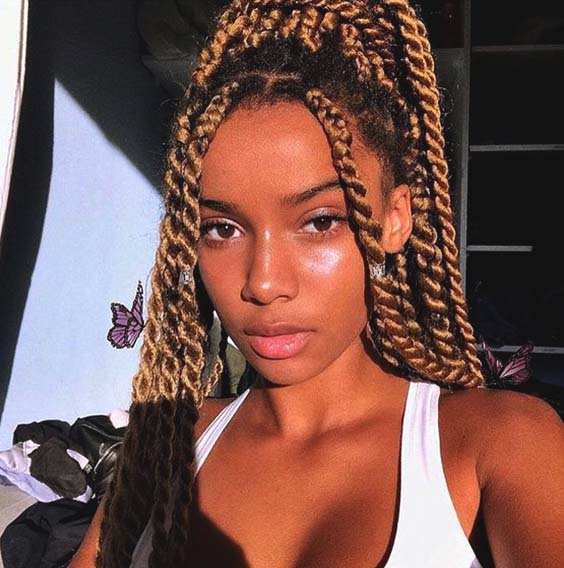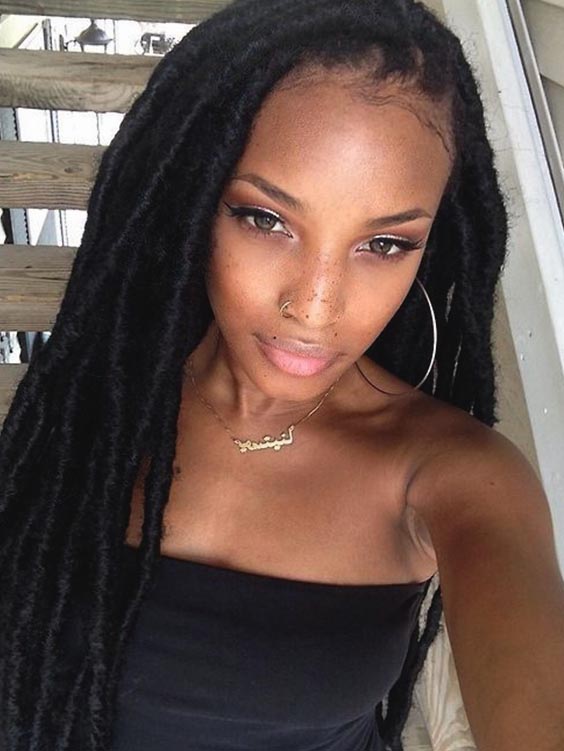 FEED IN BRAIDS
As the name implies, feed in braids consists of hair extensions that are installed into the roots of your natural hair in order to achieve more length and volume. Whether you want to keep it subtle or intense, there is any protective feed in braids hairstyle for any style. Feed in braids can be used as side swept braids, jumbo braids, or cornrow braids. Here are inspirational feed in braids protective hairstyles that you'll wish for your next summer holiday!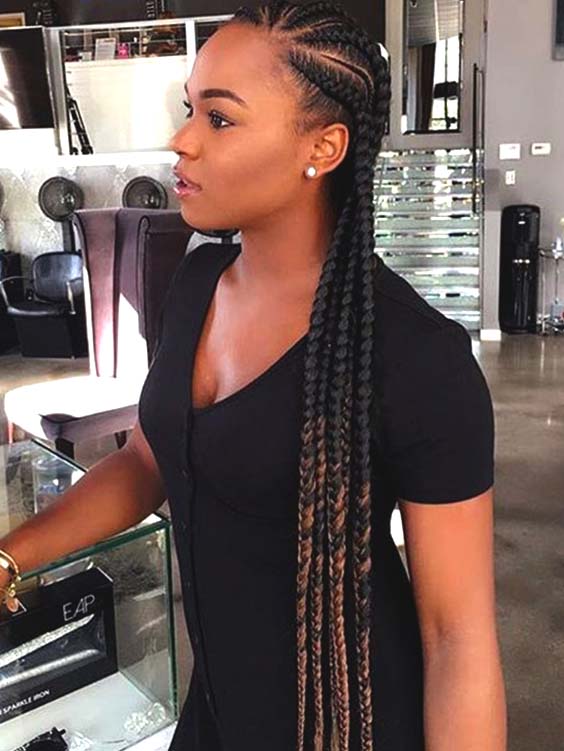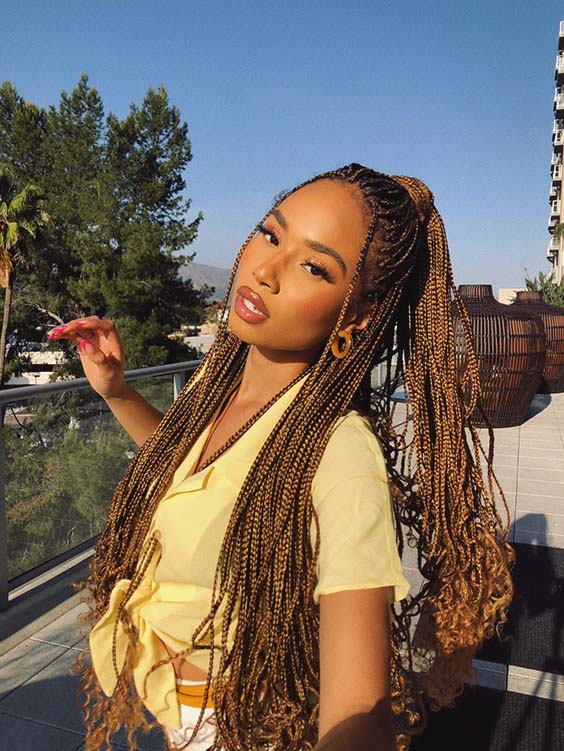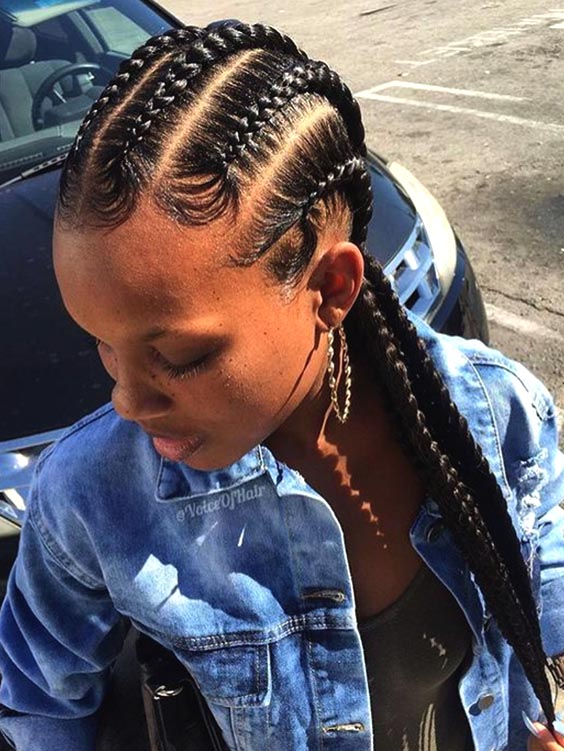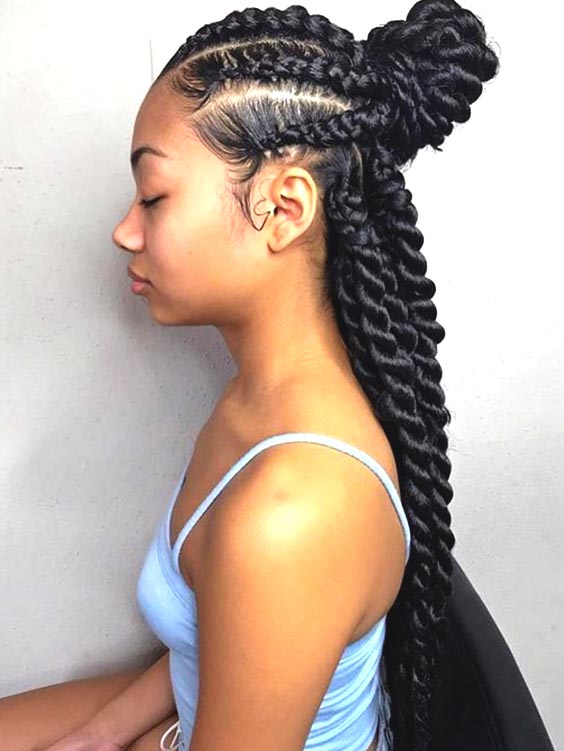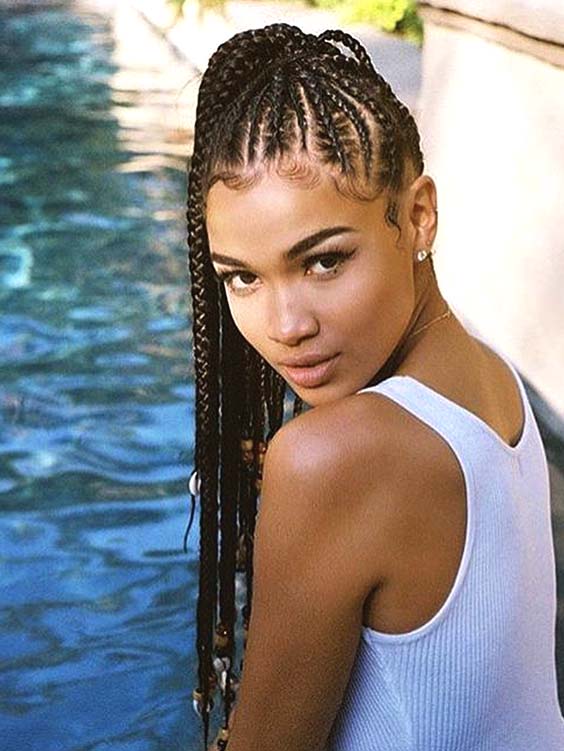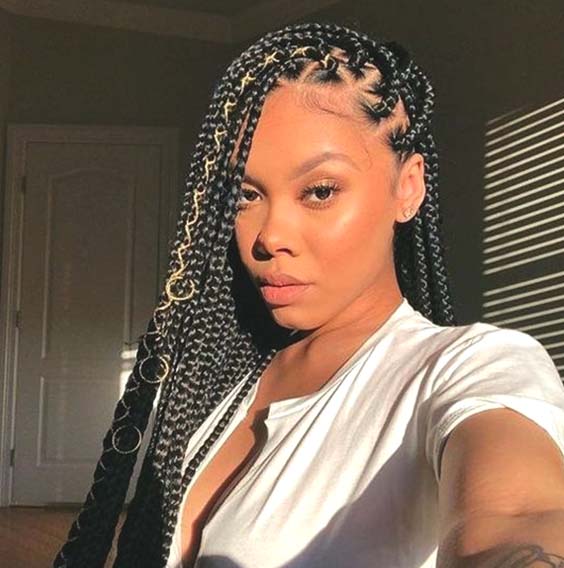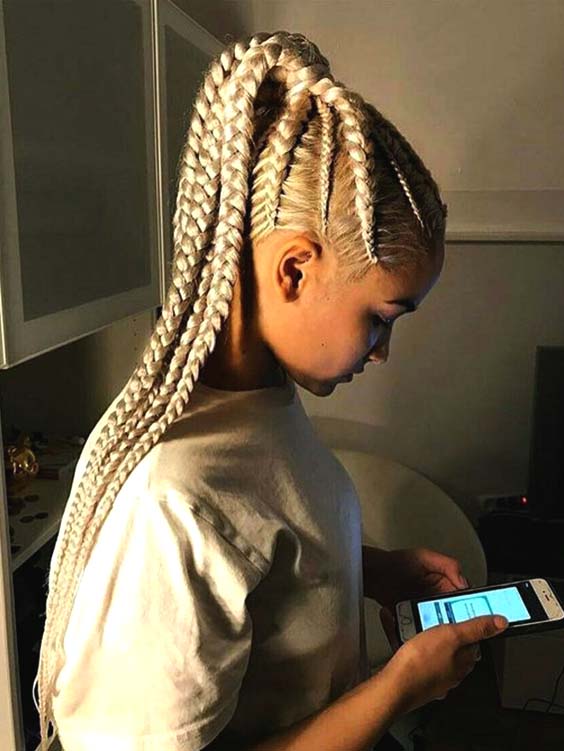 PASSION TWISTS
Passion twists are incredibly raged and the newest protective hairstyle trend in 2019. Turn up the heat a little bit with the alluring passion twists in the summer days this year. It looks like the goddess locs but pulled out ones which feel more natural and smooth. Slay on IG and the parties all summer long with the passion twists that you'll never get bored.