A true best friend stays forever, just like tattoos. It's too hard to get it out of your life and inevitably remains marks. If you and your bestie think that your BFF relationship is eternal, here's the newest trend of Hollywood declaring your loyalty to best friend is getting inked together. From minimal shapes to statement designs, any kind of matching BFF tattoos are super cool these days. Of course, there are some ideas in your mind, but we've gathered the most inspiring and creative ones among thousands of tattoo designs out there for you. Keep scrolling to take your screenshots and send them to your main best friend before head to the tattoo parlor near you.
  HANDS BEST FRIEND TATTOOS 
Real friends are supposed to keep their pinkie promises and "I will hold your hand to forever" words till the end. So, why don't you get inked a holding hands tattoo or a pinky-promise tattoo that you'll stick to your word? It's really original and meaningful BFF tattoo idea which makes you get an appointment from the nearest tattoo parlor with your bestie right now!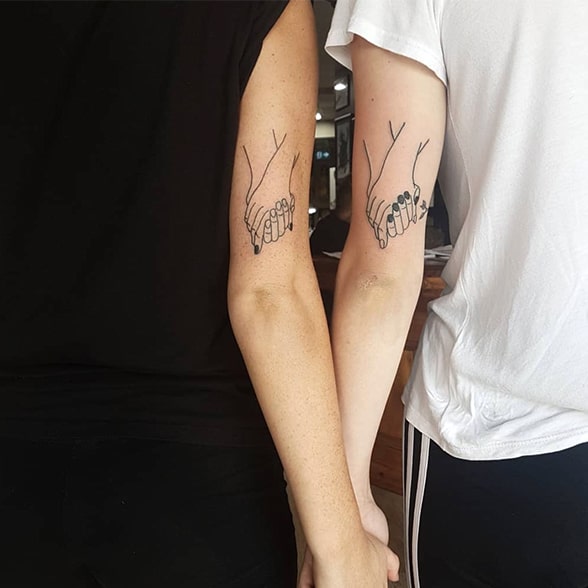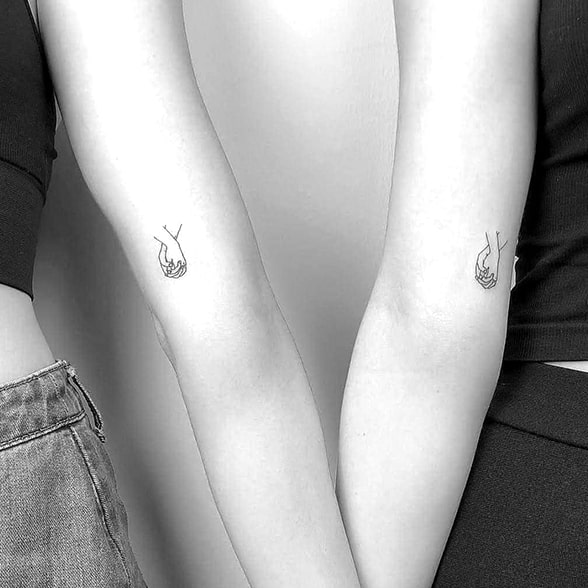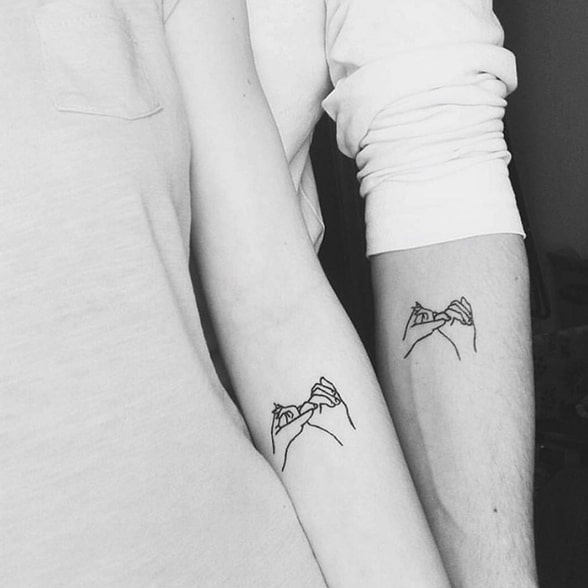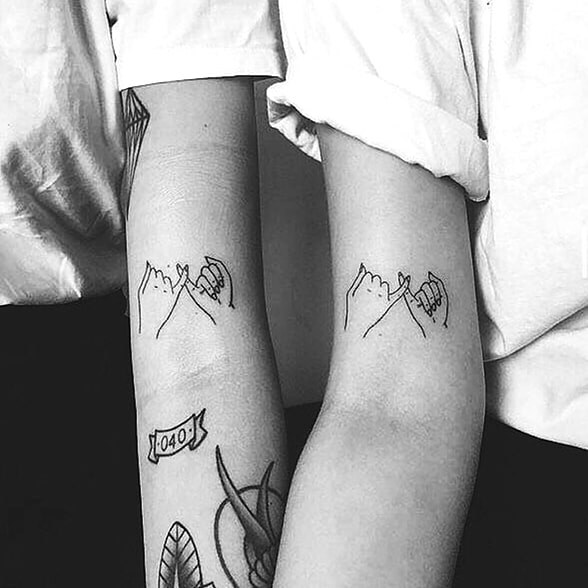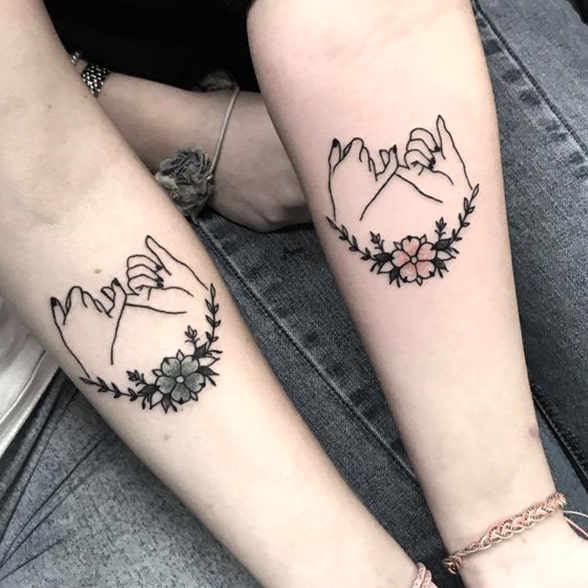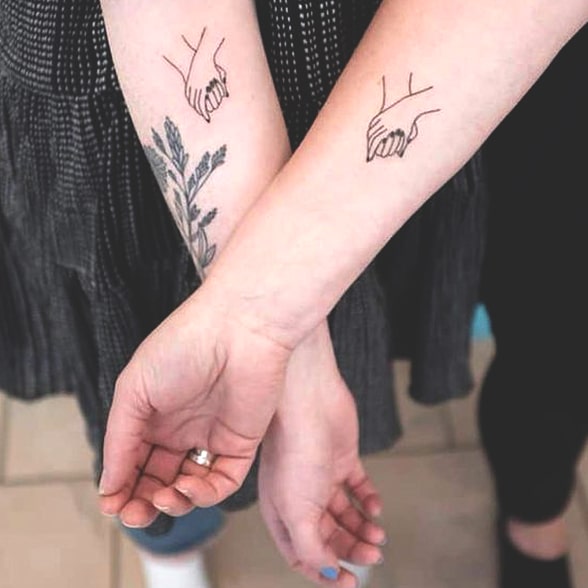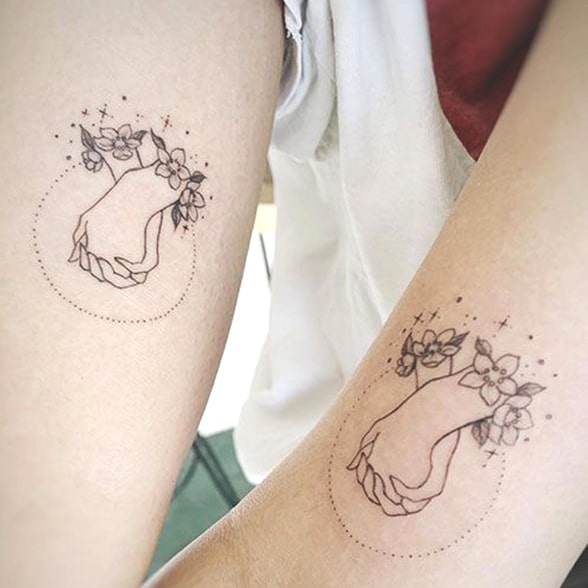 SCRIPT BEST FRIEND TATTOOS 
There is nothing more sentimental BFF tattoo idea than a script handwriting tattoo amongst all. Maybe you babes have already made your decisions on what means a lot to you or prepare to get inspired by these deep meaning script tattoos that you can blend with your own best friend relationship style. If you want to make your BFF tattoo even more special and unique, you can give your handwritings to the tattoo artist.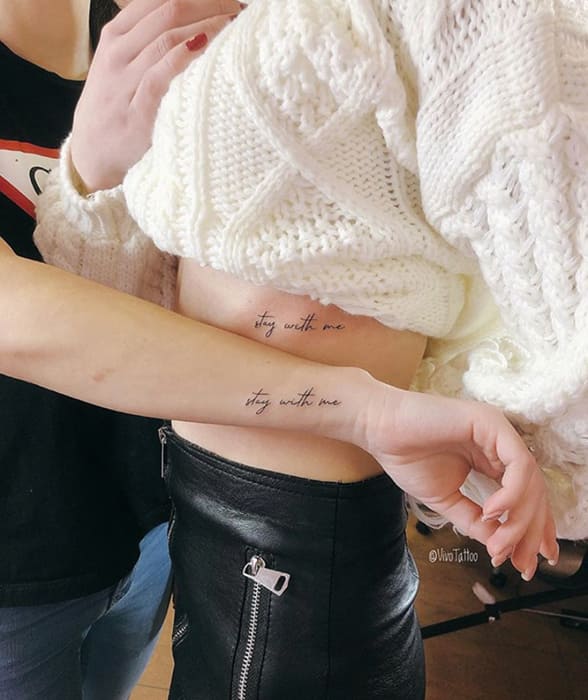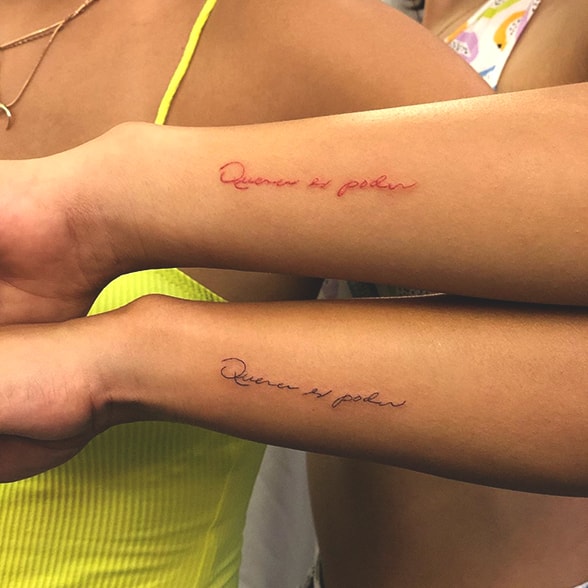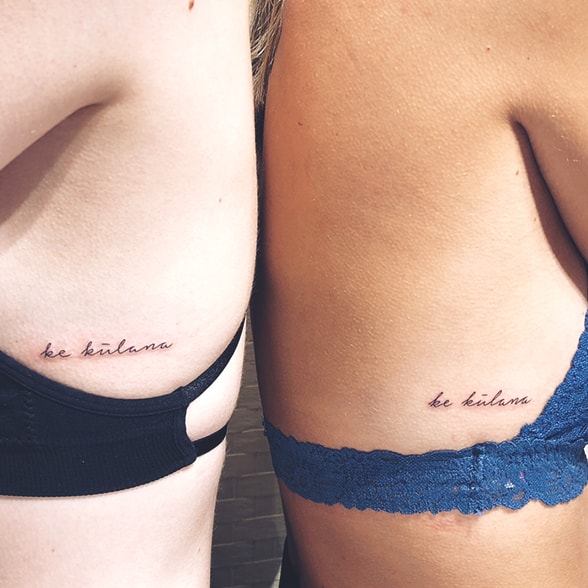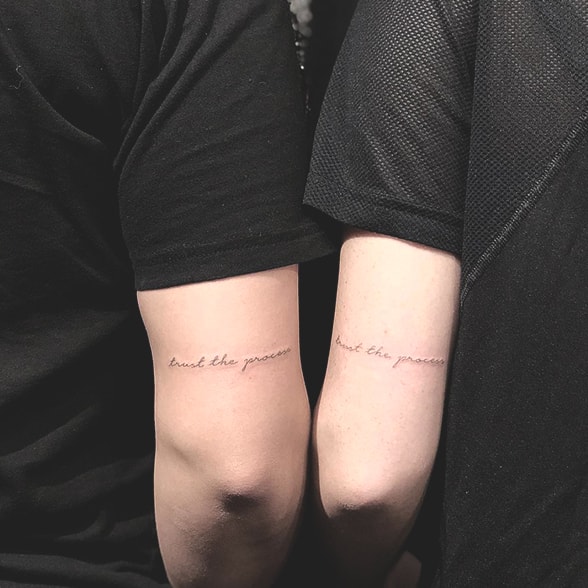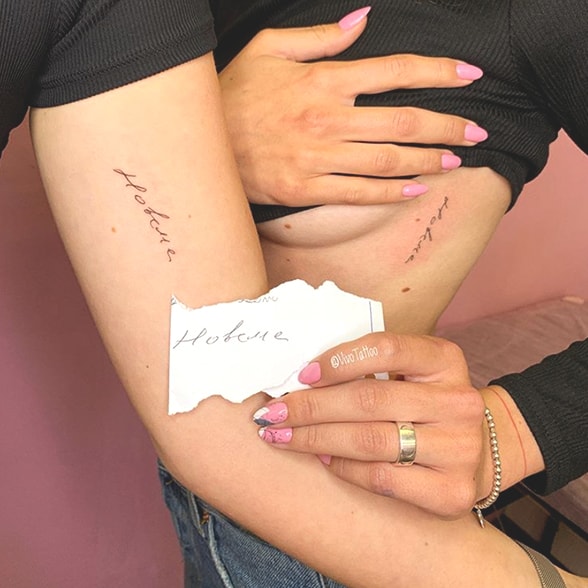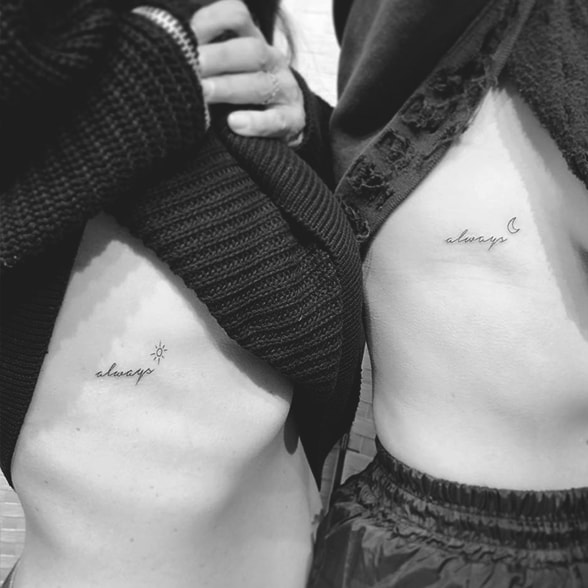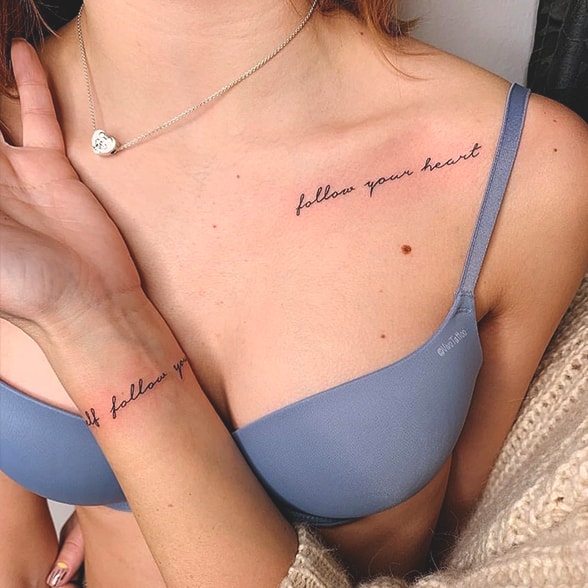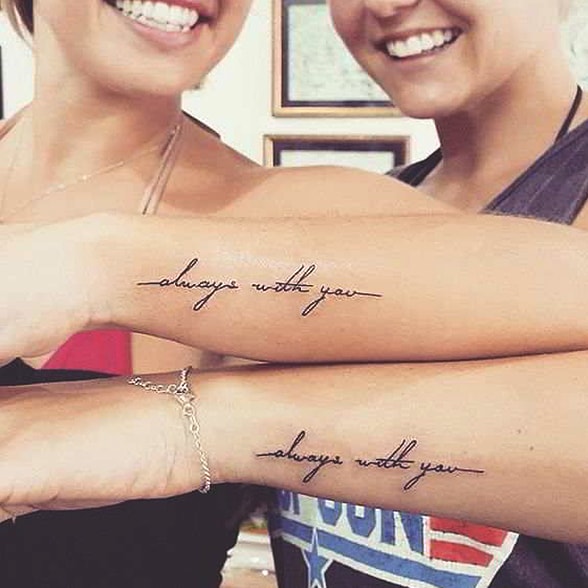 HEART BEST FRIEND TATTOOS 
Heart tattoo is the most common best friend tattoo compared to others. But this doesn't mean that it's a cliche because there are an unlimited amount of heart BFF tattoo varieties. Heart tattoo is the ultimate shape that you can show your love to someone, besides for the more personalization your initials can be inked the next of the heart tattoo. Also, a BFF heart necklace style half heart tattoo on the wrist or the finger can be an adorable option.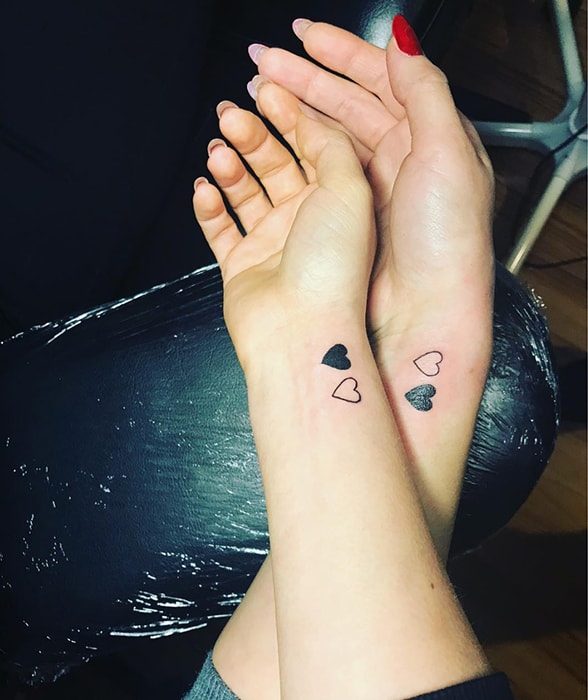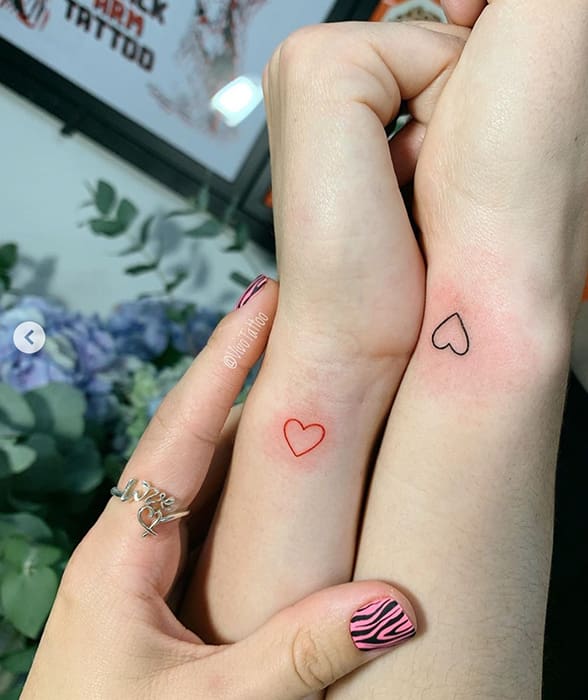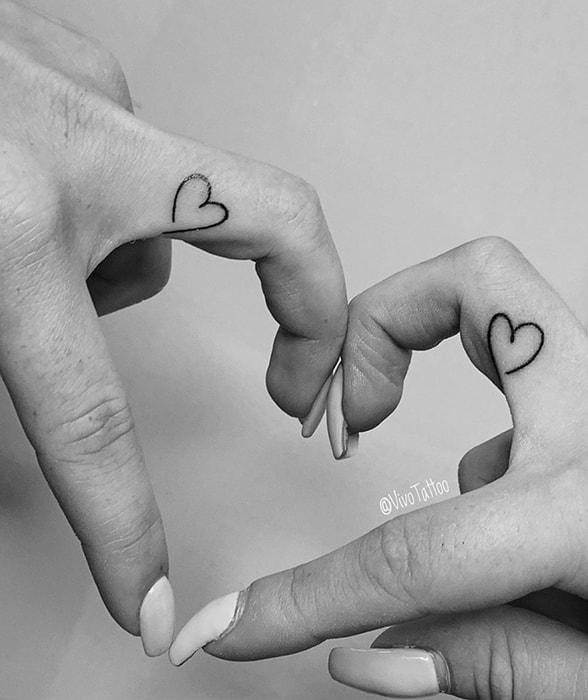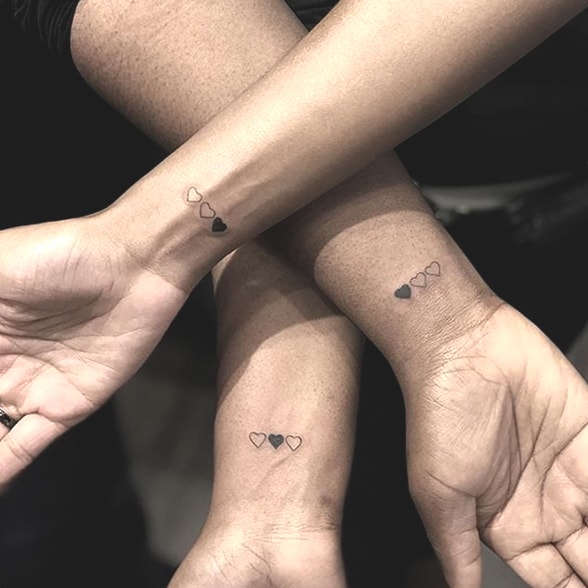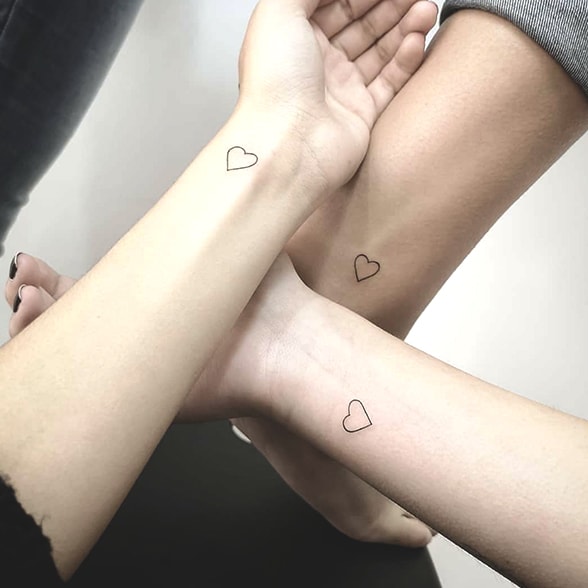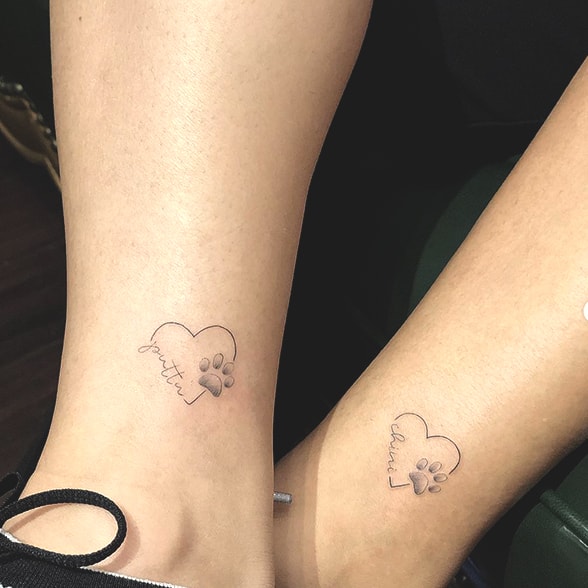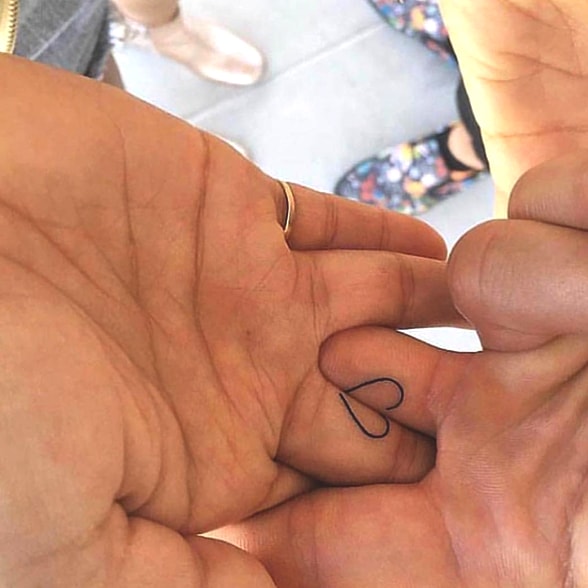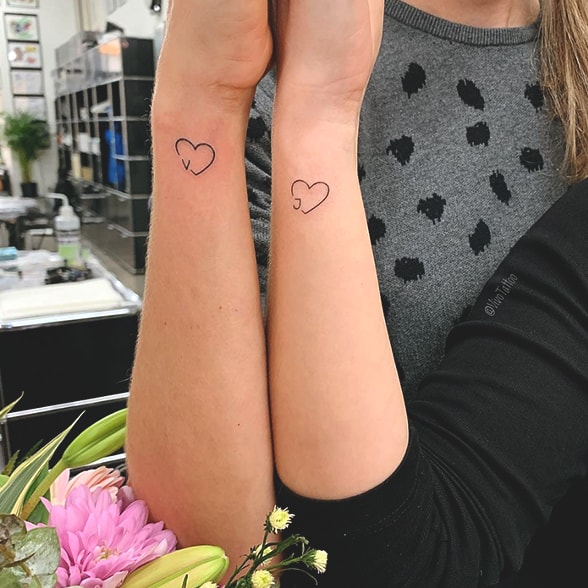 BUTTERFLY BEST FRIEND TATTOOS

 
What about to try some butterfly effect on your friendship to make your bonds stronger? Matching butterfly tattoos look amazing when it's done perfectly whether your choice is minimal or detailed. The growth process of a butterfly requires a lot of struggle but when it overcomes all the levels of growth, it becomes such a beautiful butterfly over time just like the establishment of best friend relationships. If the meaning of butterfly tattoo is what you're looking for, share your fave butterfly BFF tattoo design with your pal!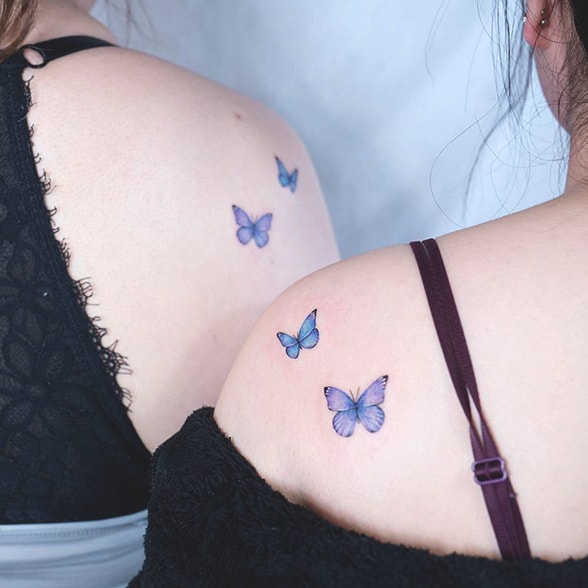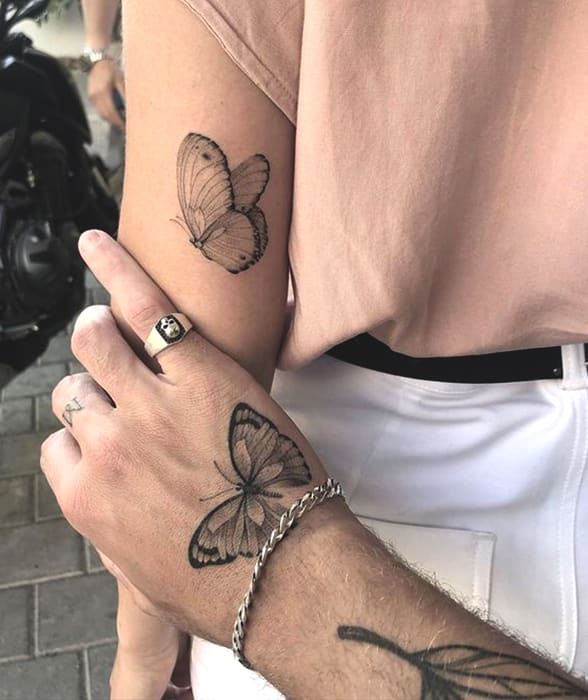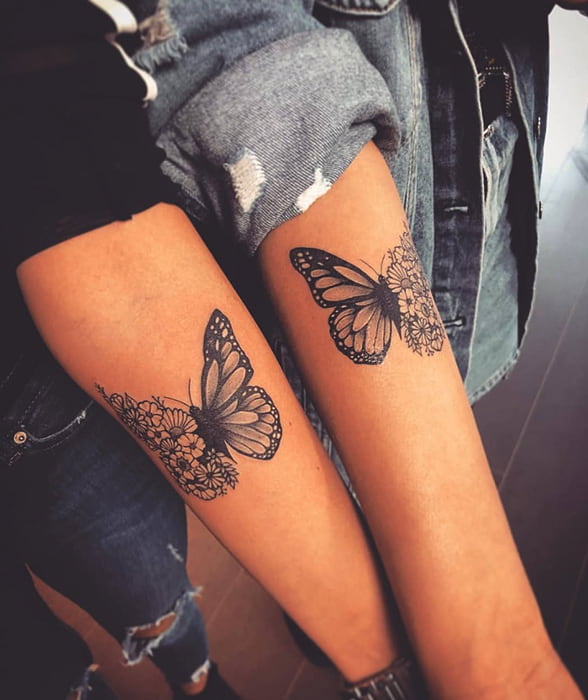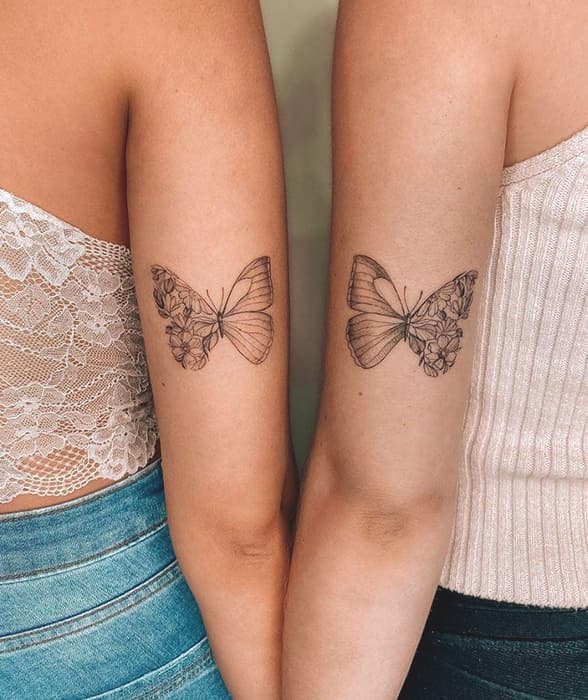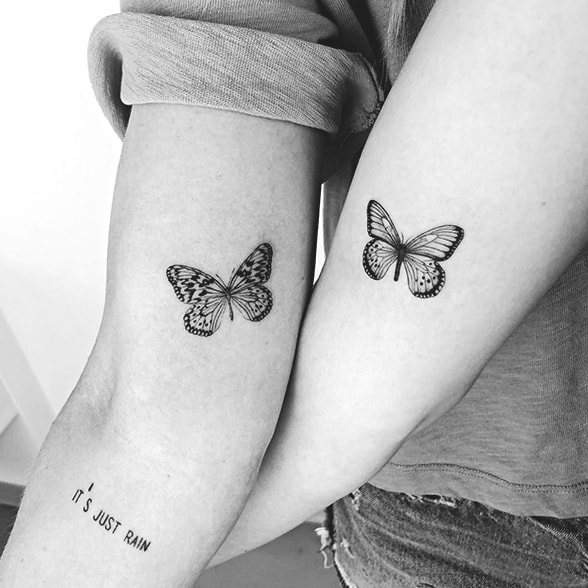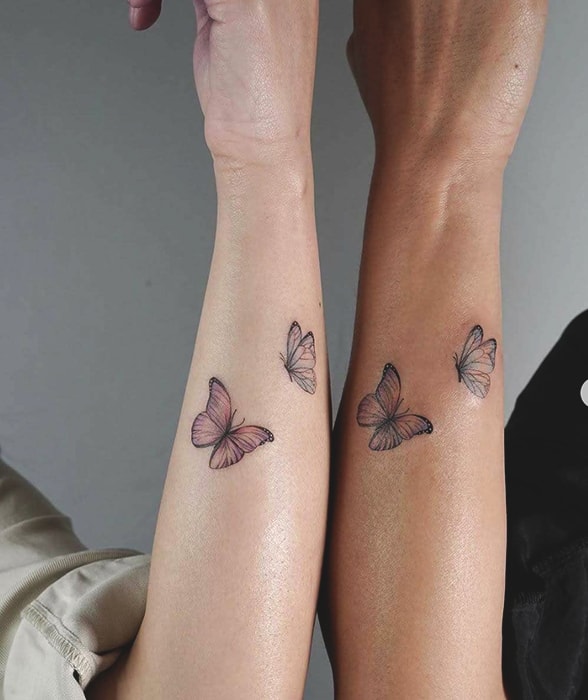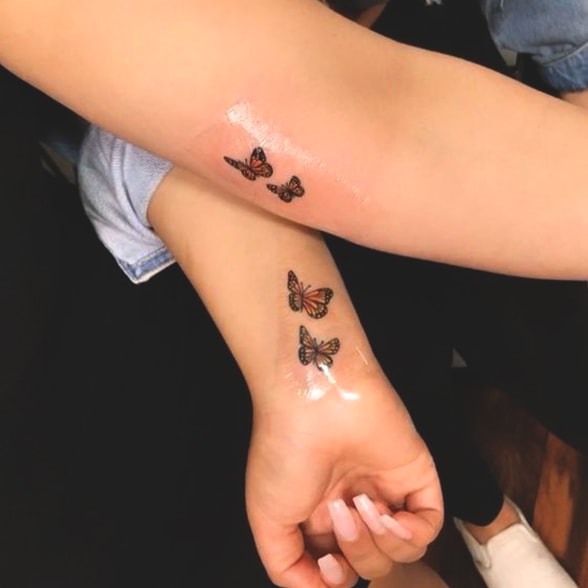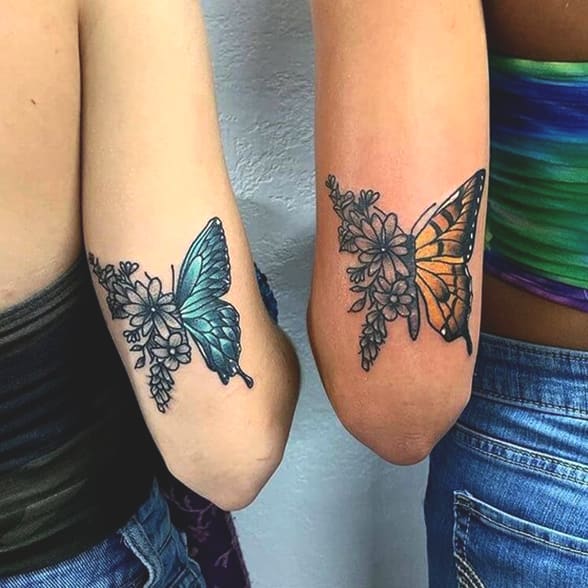 FEATHER BEST FRIEND TATTOOS 
A feather has many spiritual meanings such as freedom, power, trust, and strength that it's a really intense symbol. Actually, these meanings are what we want to see in a true best friend relationships. So, a feather best friend tattoo sounds amazing to prove your friendship has every one of those features. Choose your feather BFF tattoo to make your friendship for ever and ever.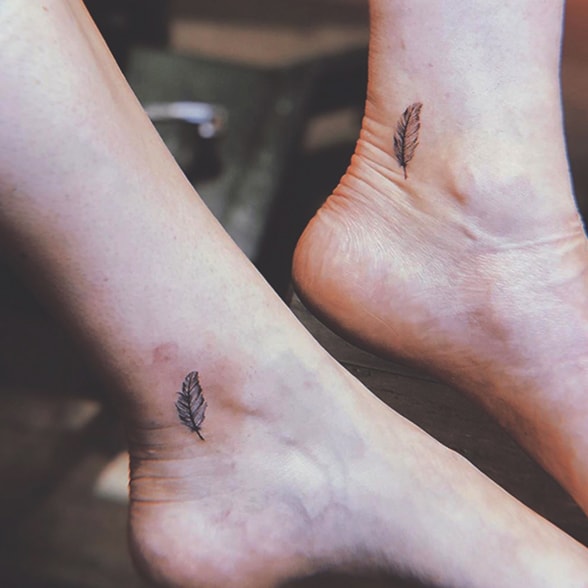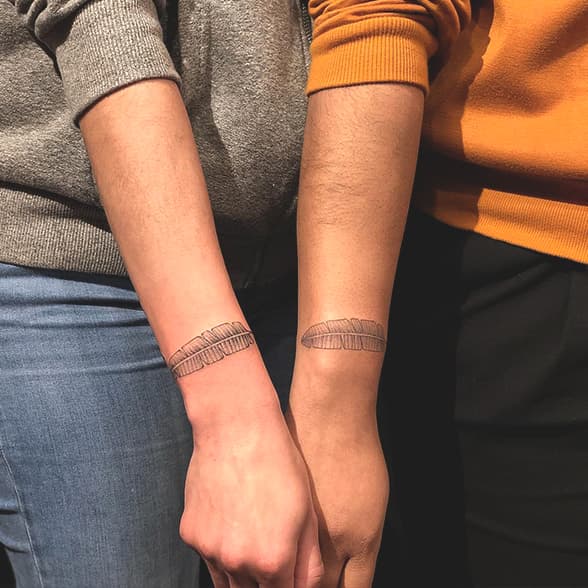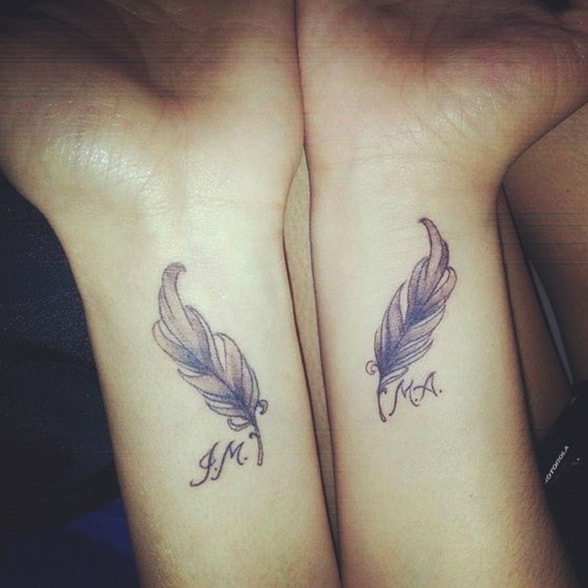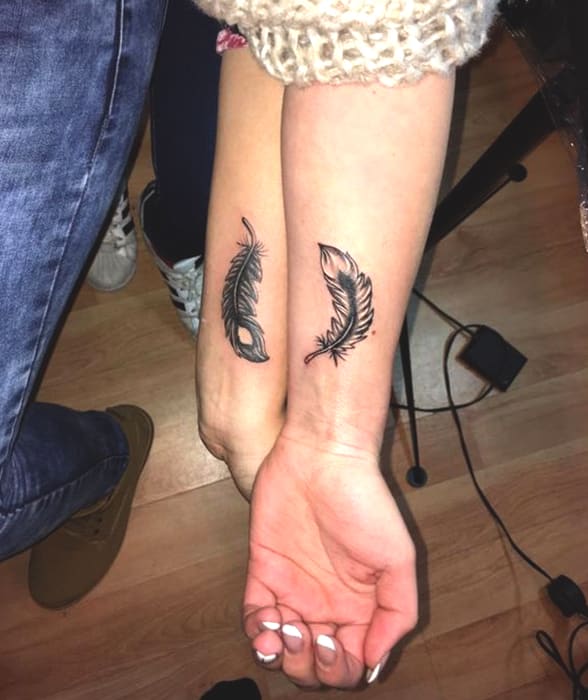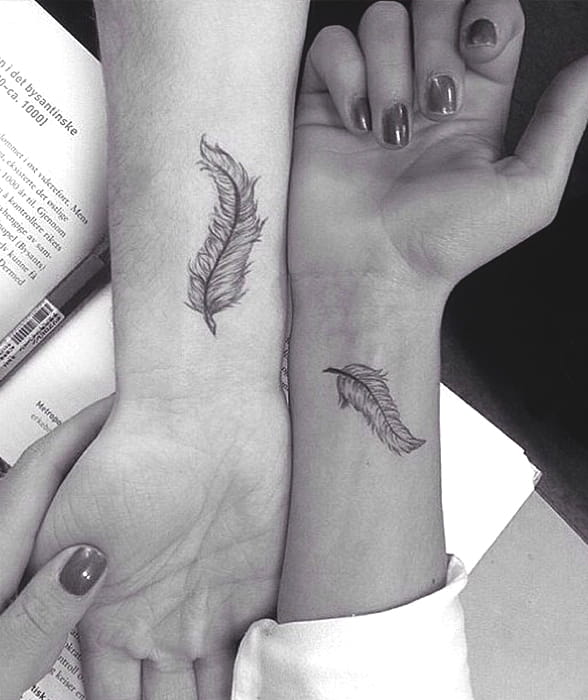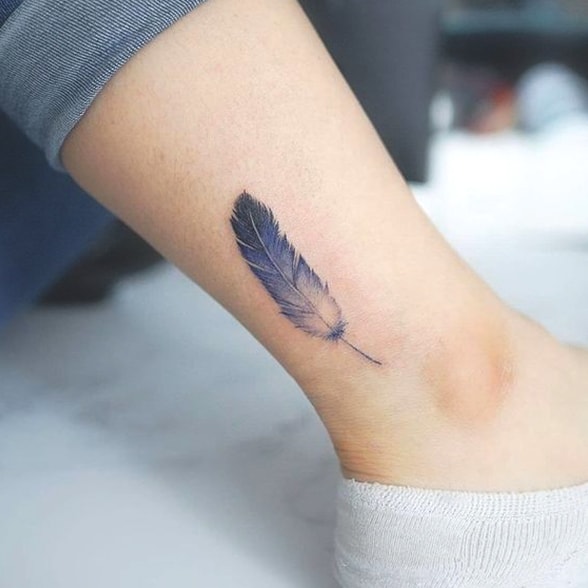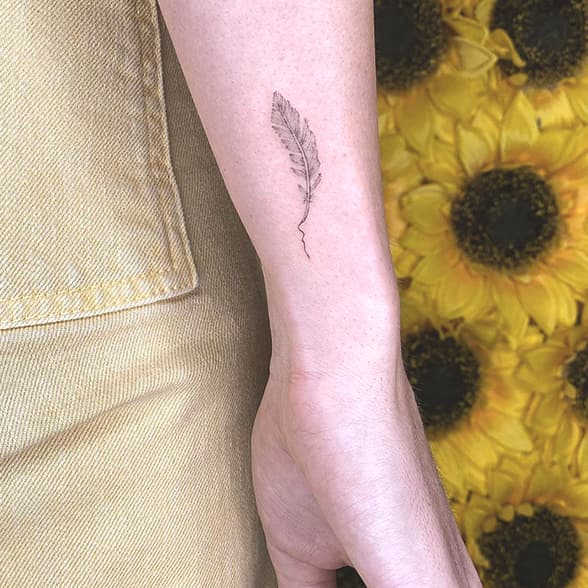 MINIMAL INITIAL BEST FRIEND TATTOOS 
It's a bold decision to get inked your bestie's initial, but we're talking about minimal initial BFF tattoos. Mostly, it's preferred getting inked initials on the wrists, but if you're thinking differently and want to go beyond the standards, there are varies body parts that you can get inked minimal initial best friend tattoo like fingers, back of your elbow or collarbone. BFF alert! Your initials will be last forever in your hearts and on your skins.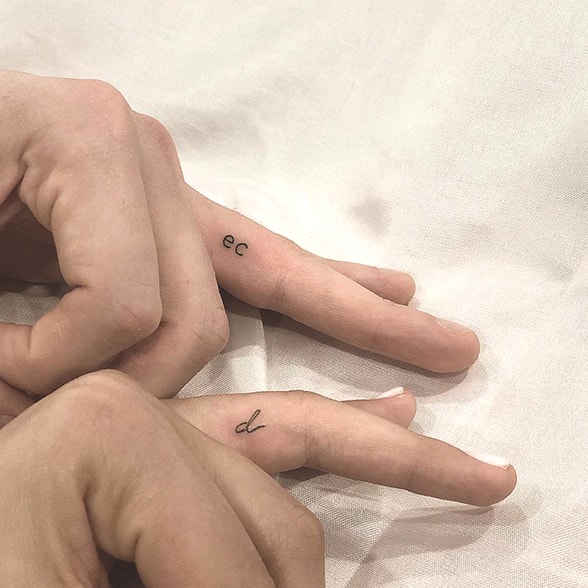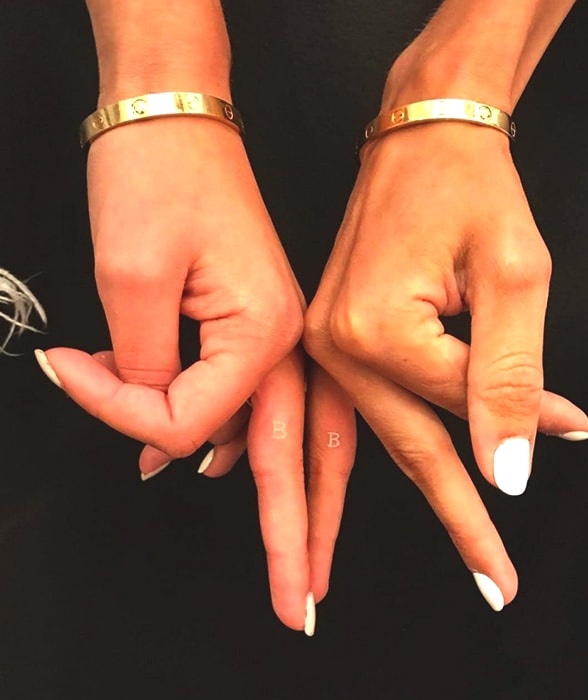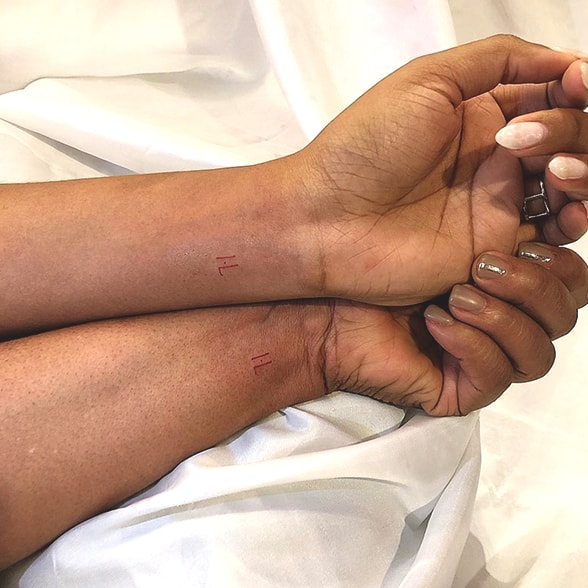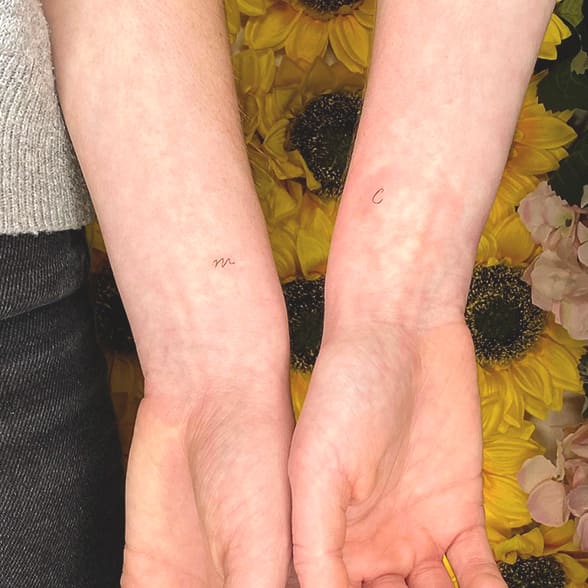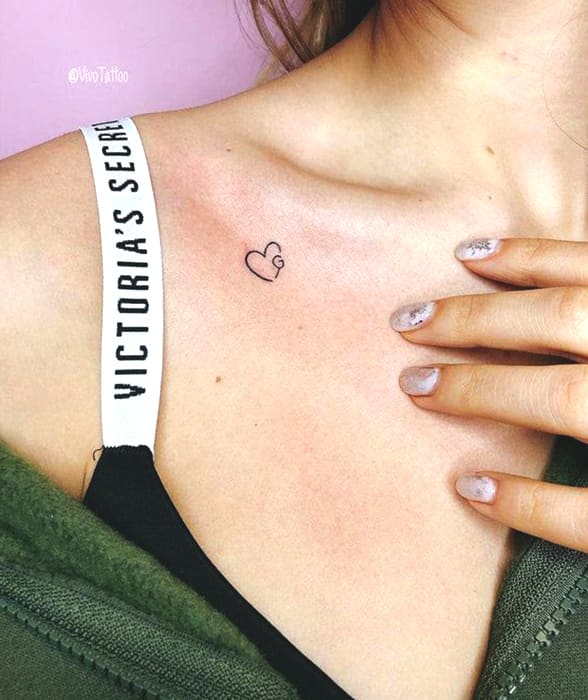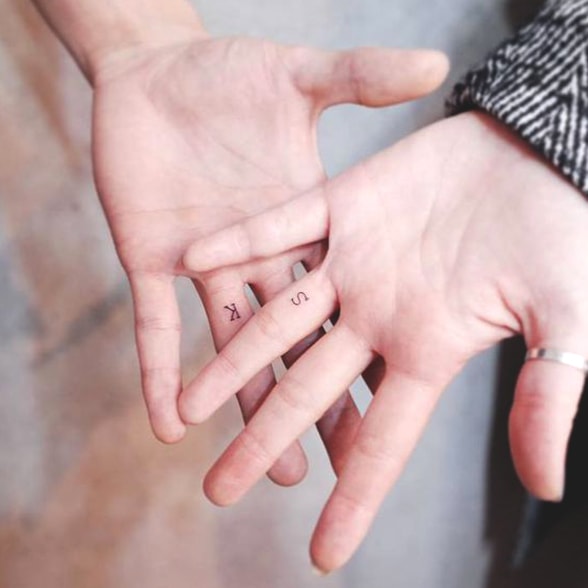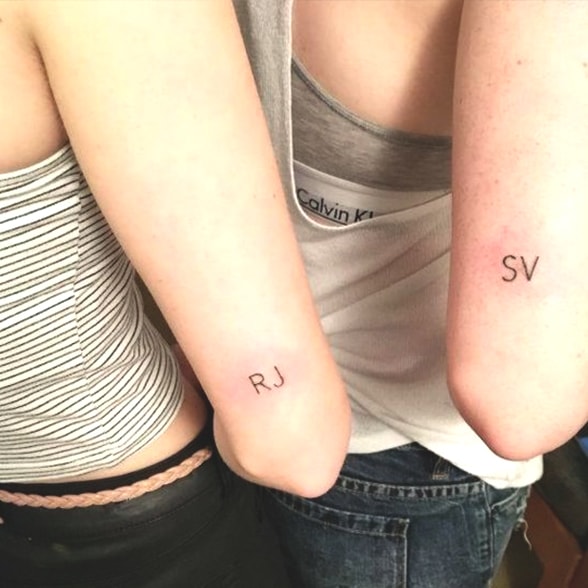 CELESTIAL BEST FRIEND TATTOOS 
The BFF doesn't always mean between two people, there are pretty much girl gangs out there! If you're one of the members of a kickass girl gang, celestial best friend tattoos can charm your attention. Each of you selects the closest celestial element for themselves which are sun, moon, star or a planet. Even, celestial elements contain signs of the zodiac which can be a good idea for you!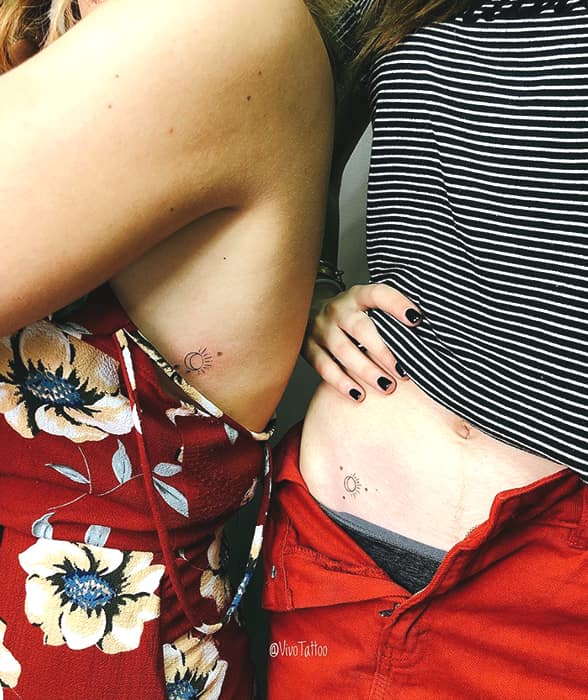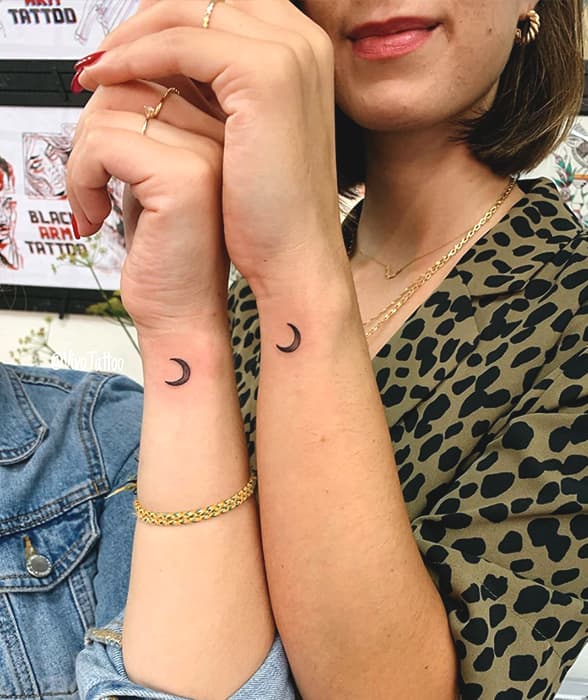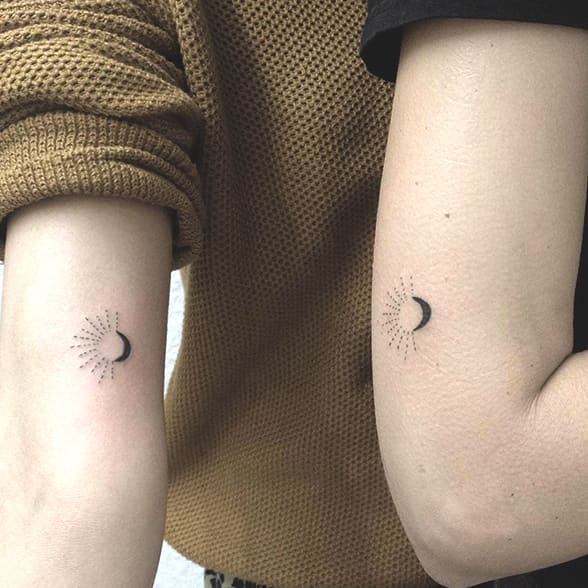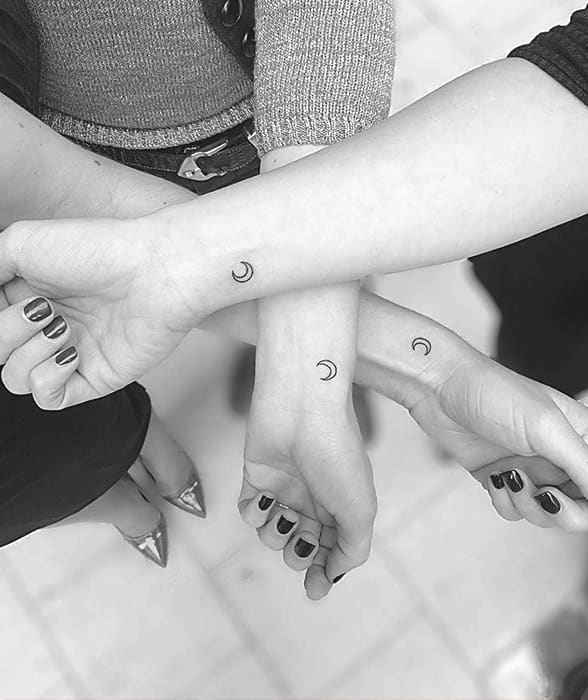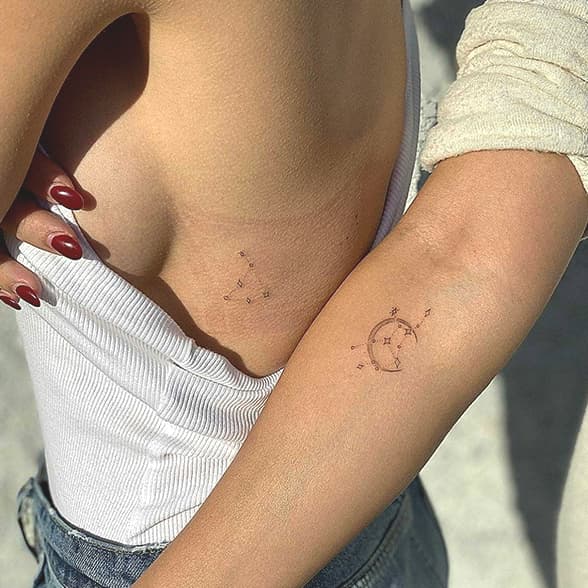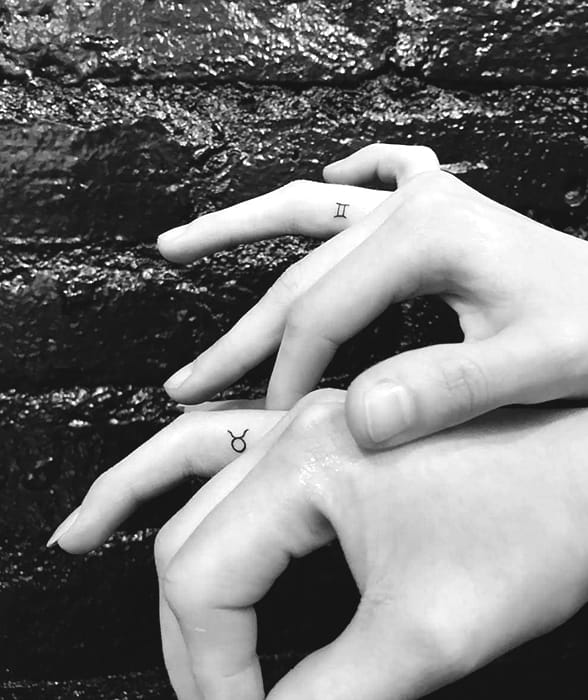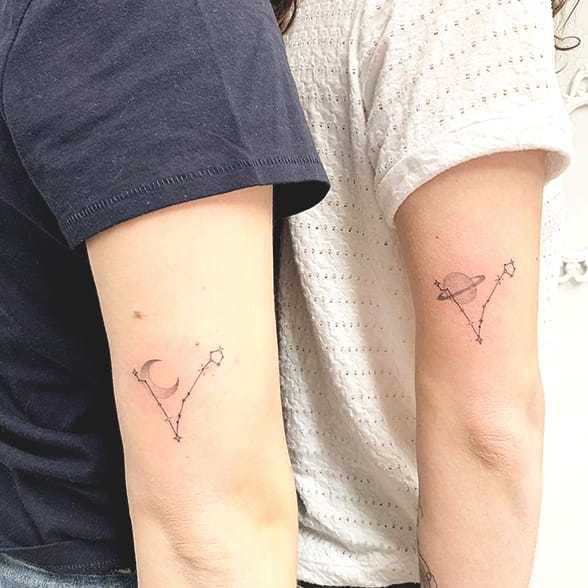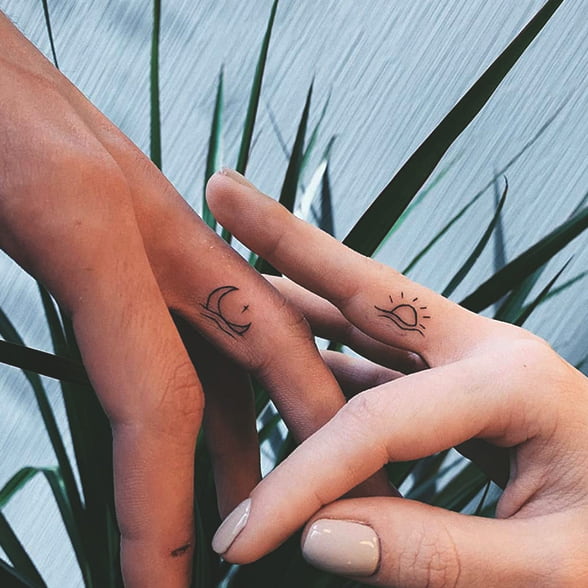 TINY AND CUTE BEST FRIEND TATTOOS 
Tiny and cute tattoos are the most popular tattoo trend among best friends who want to keep their friendship sincere till the end of time. The tattoos in this category are entirely based on you and your BFF's sense of humor and memories. That's why you need to choose a tattoo that makes sense for both of you and will make you smile when you look at it every time. There are millions of tiny and cute best friend tattoo ideas on social media that many of them are fictional characters, animals or object which is a momentous meaning for you.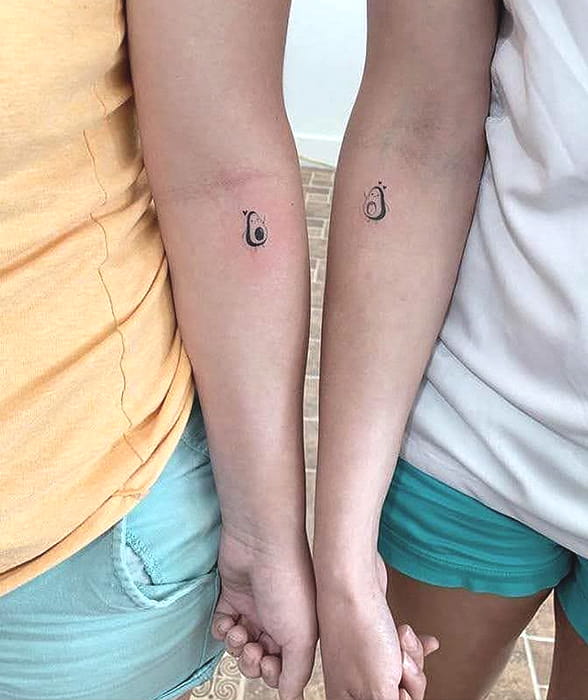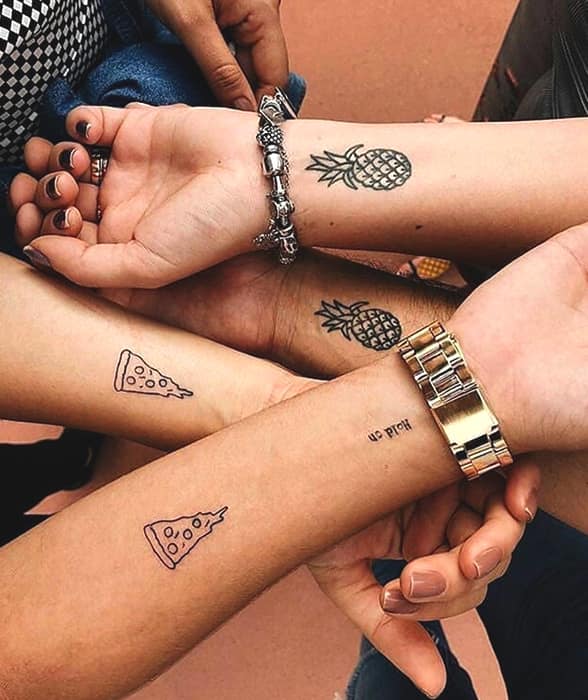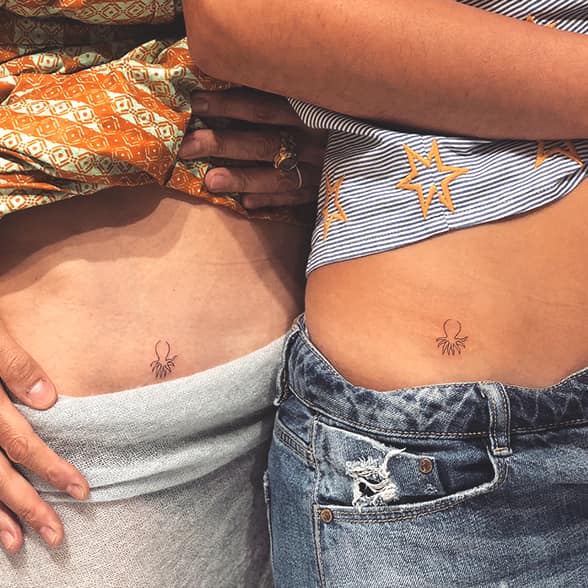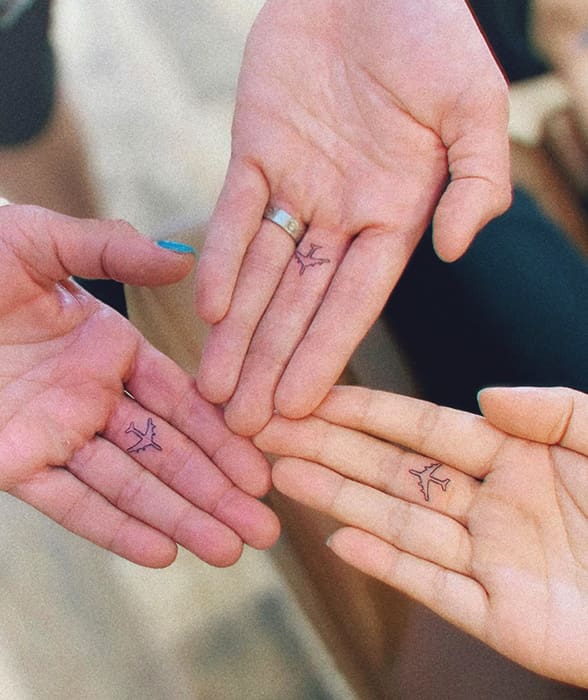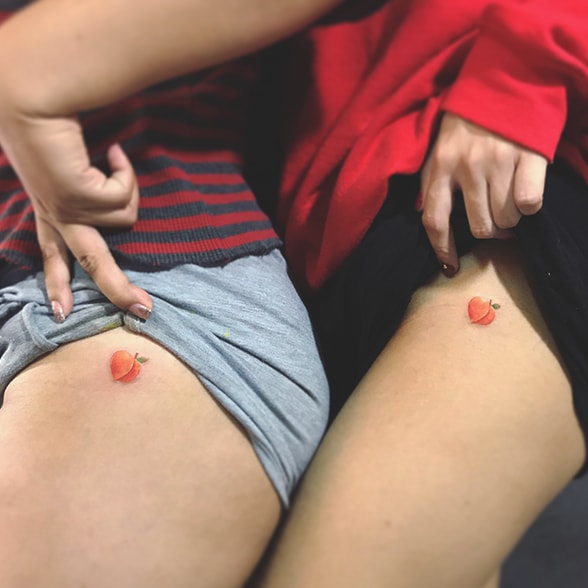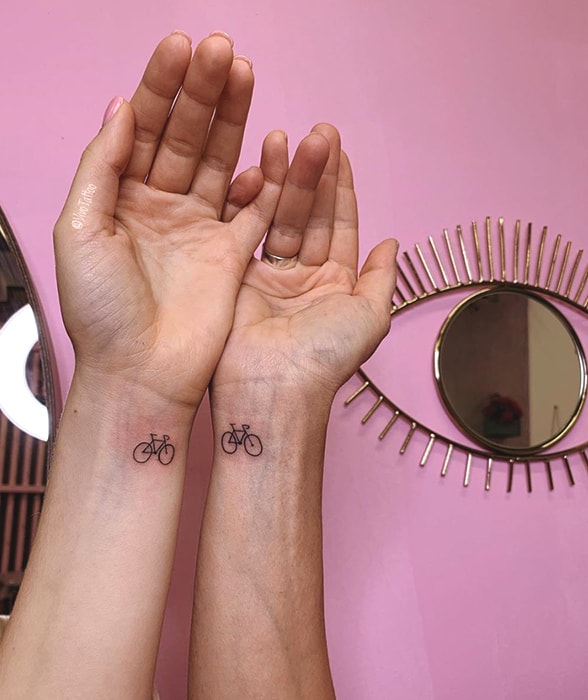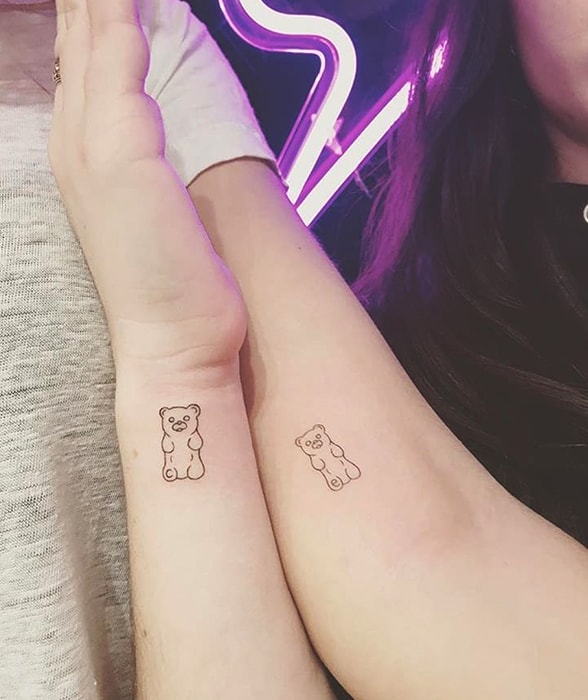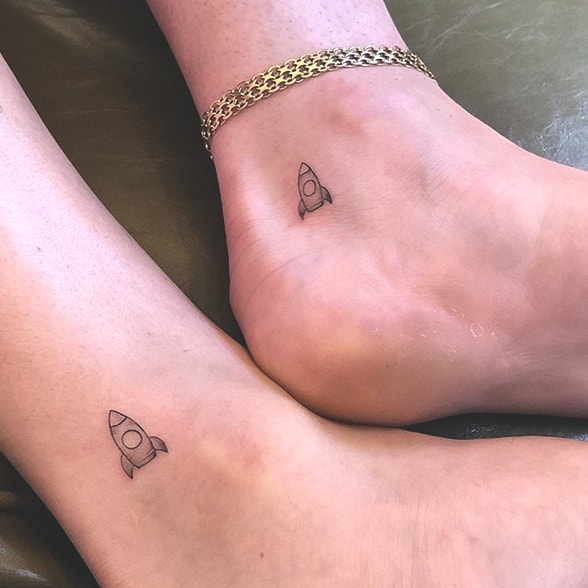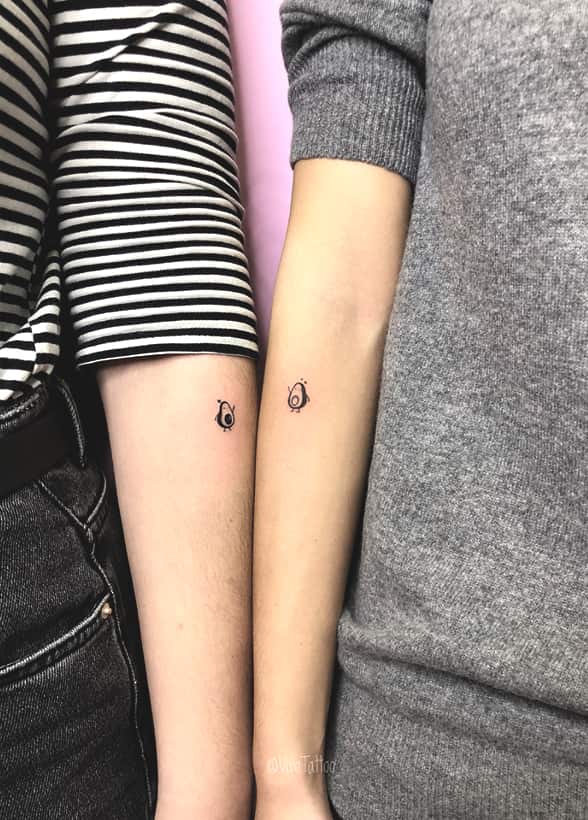 FLOWERS & LEAVES BEST FRIEND TATTOOS 
Friendships are like plants, the more you water them, the wilted they are, but it will be healthy and gorgeous when you do enough amount of water and care. Further, flowers and leaves symbolize growth, energy, and renewal the meanings that a best friend tattoo needs. If you and your best pal step up at a new beginning, flowers and leaves best friend tattoos can be the ultimate inspiration that you've always wanted!