When it comes to weddings, whether you are the bride or a relative of the bride, everyone wants to look more gorgeous than ever. And catching that dreamy wedding look starts from deciding on your hairstyle and makeup.  It's the most important and the toughest part of the wedding rush, even harder than deciding what to wear at the wedding. Furthermore, perfectly photographed in those wedding photos depends on how flawless your hairstyle looks. Luckily, we rounded up the inspirational wedding hairstyles under this post for you. From messy updos to sleek ponytail, there are many fabulous wedding hairstyles on the list. Find your perfect wedding hairstyle no matter what type of your hair. Here are 72 Romantic Wedding Hairstyle Trends in 2019.
MESSY LOW UPDO
Looking for a romantic wedding hairstyle? But a messy one? You are at the right place to find your dream hairdo. The messy low updo is an ideal choice for a romantic look. Also, one of the most wanted bridal hairstyles on Pinterest in 2019. Keep it simple to give that messy but classy feeling.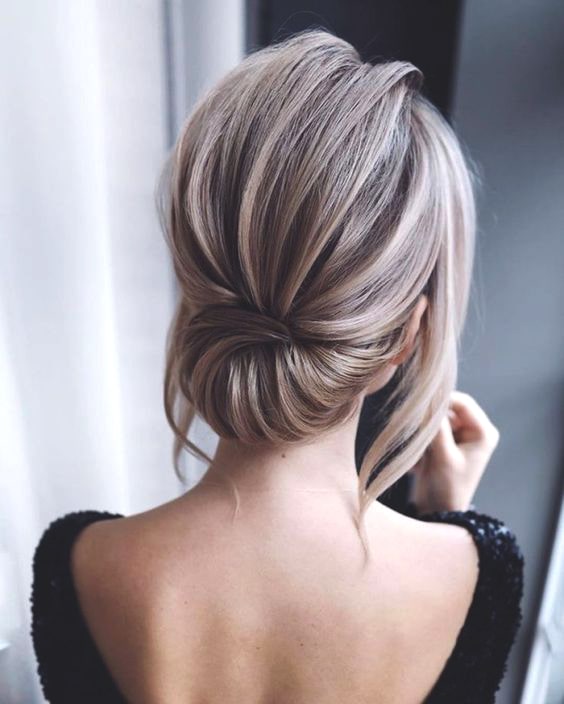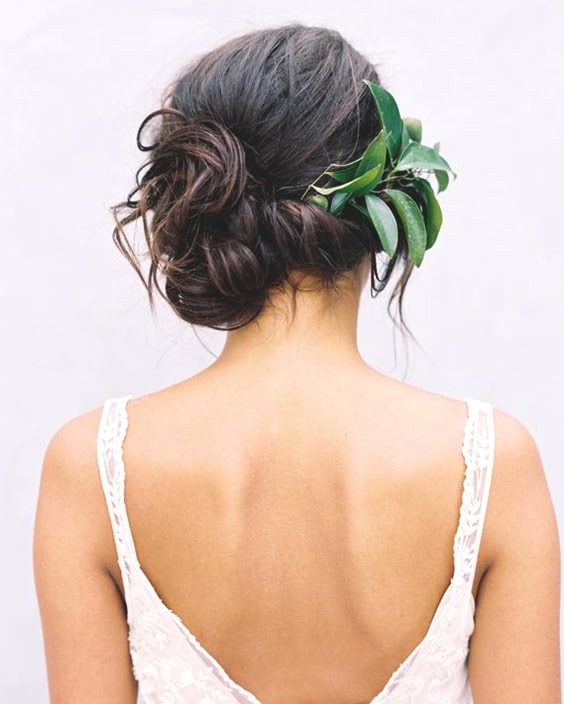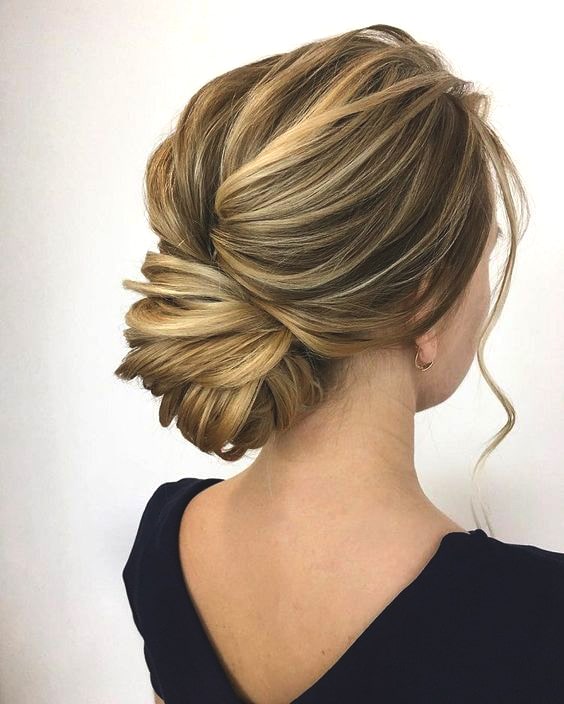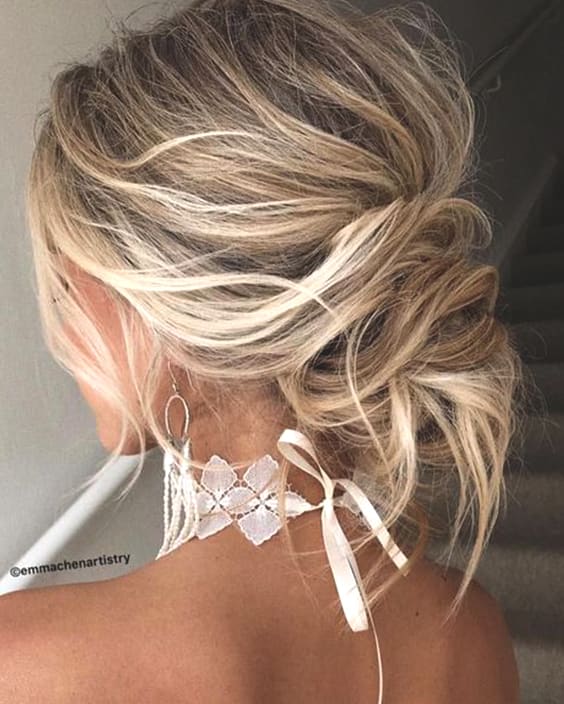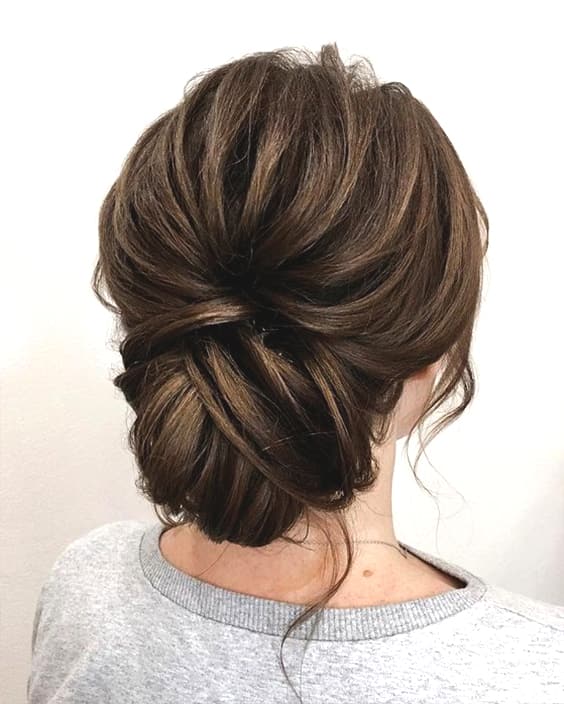 LOOSE CURLS
Natural is the new trend! The more natural your hair looks, the more stylish you are. You can also DIY loose curls at home with a curling wand to get smooth puffy curls. Don't make your curls too flat or squeeze, otherwise, curls lose their volumes. Separate the curls with your fingers and use a strong-hold hairspray to prevent frizz.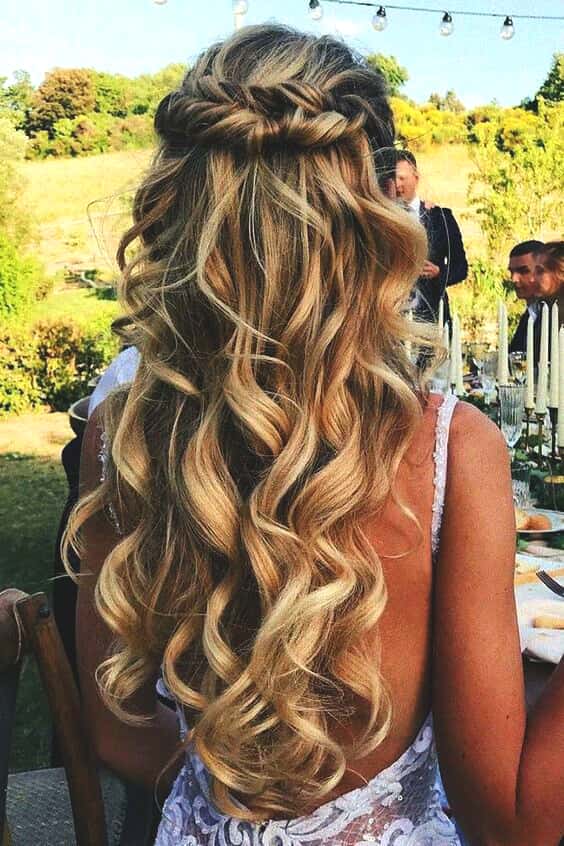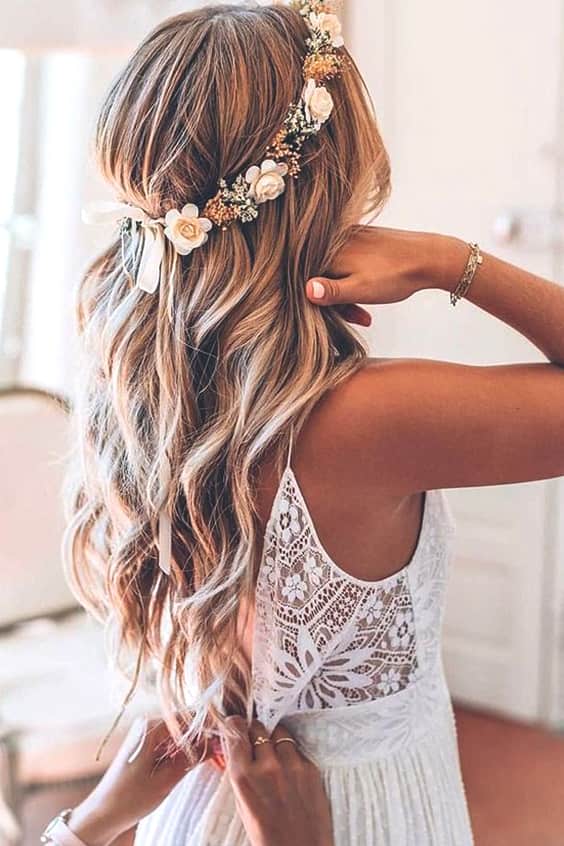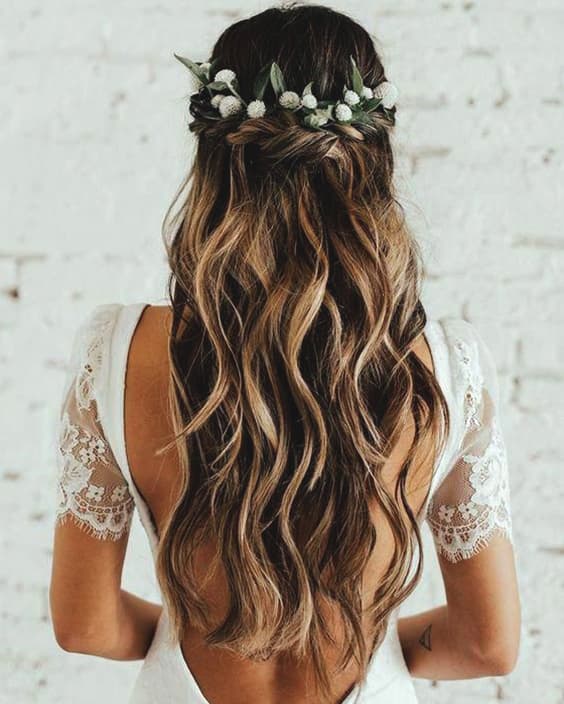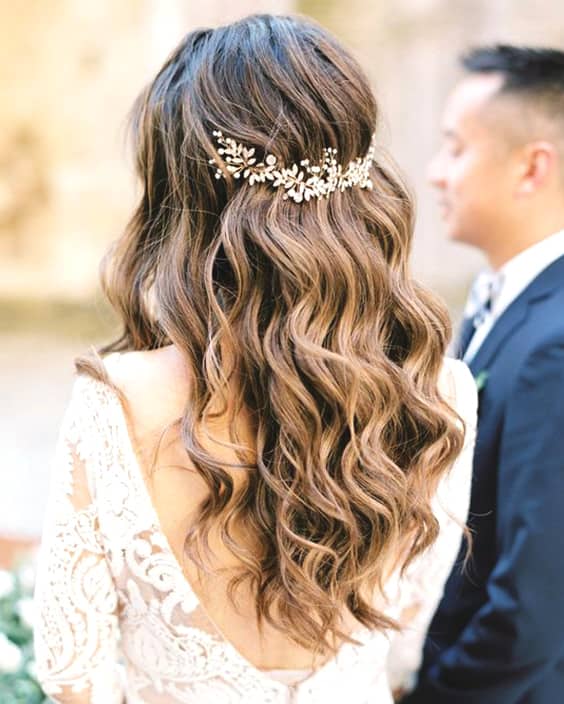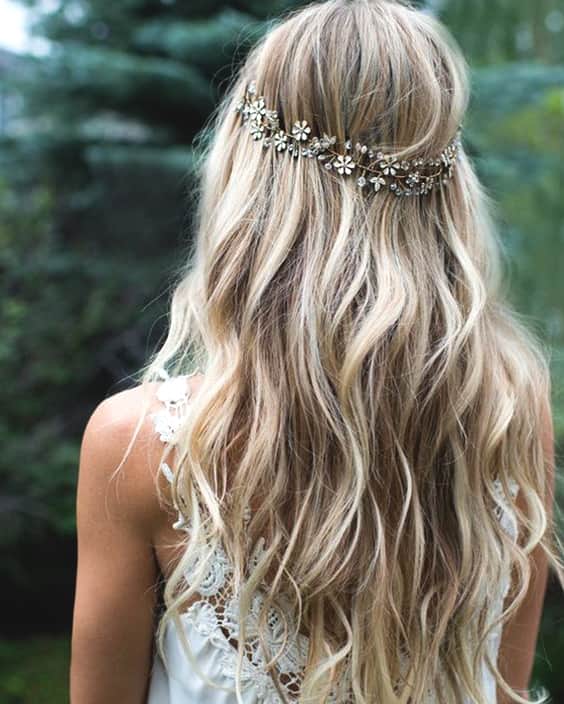 MESSY BOHO HAIRSTYLES
Boho hairstyles are the most original and effortless ones that usually every bride wants both on their magical day. Boho hairstyles attract every bohemian girl with its fashionable messy look. If you have that bohemian style, don't pass without looking these stunning messy boho wedding hairstyles.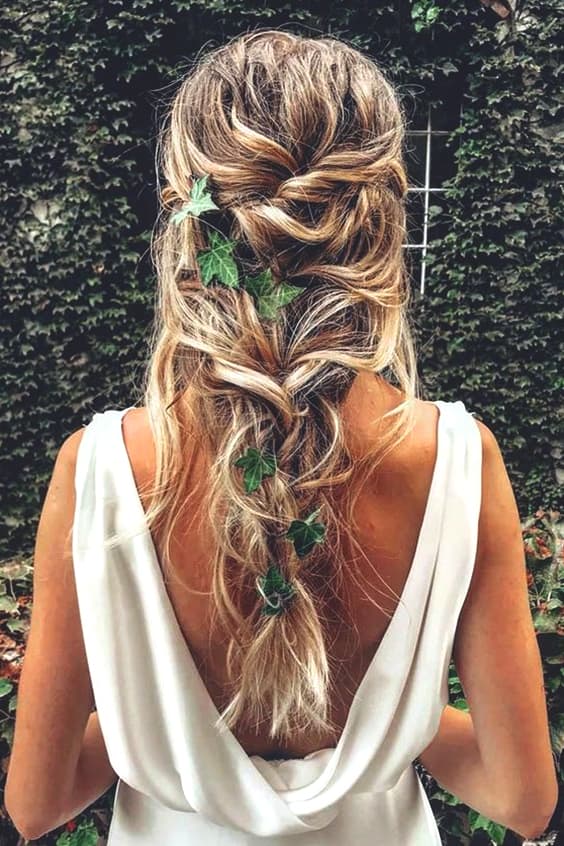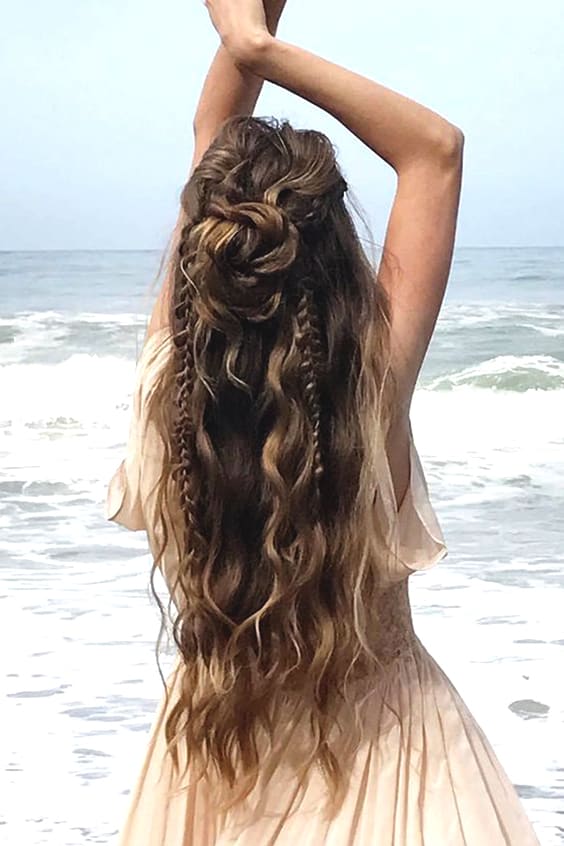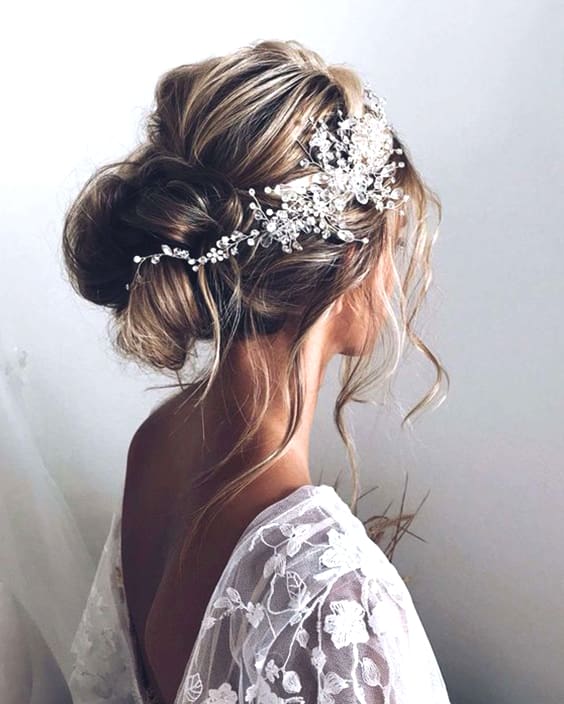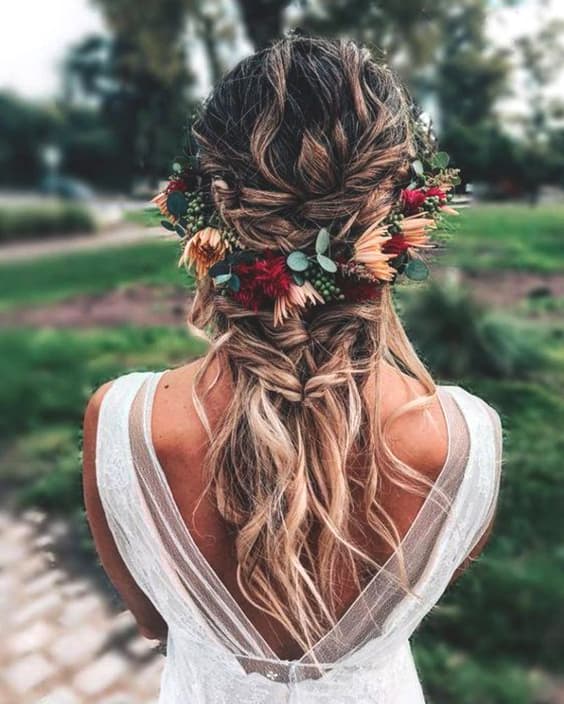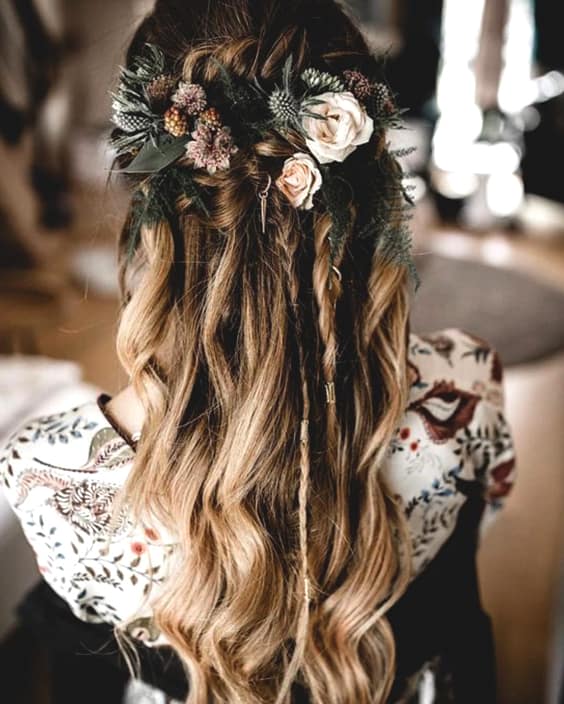 BRAIDED UPDO
If you're going to do an updo, make some difference with braids. There are many varieties of braided updo wedding hair in 2019 and we have brought the best ones together for you. As an example, you can braid both sides of your hair and make a messy updo or just take all of the attention to one braided side and leave the other side messy. Keep scrolling to see inspirational braided updo wedding hairstyles!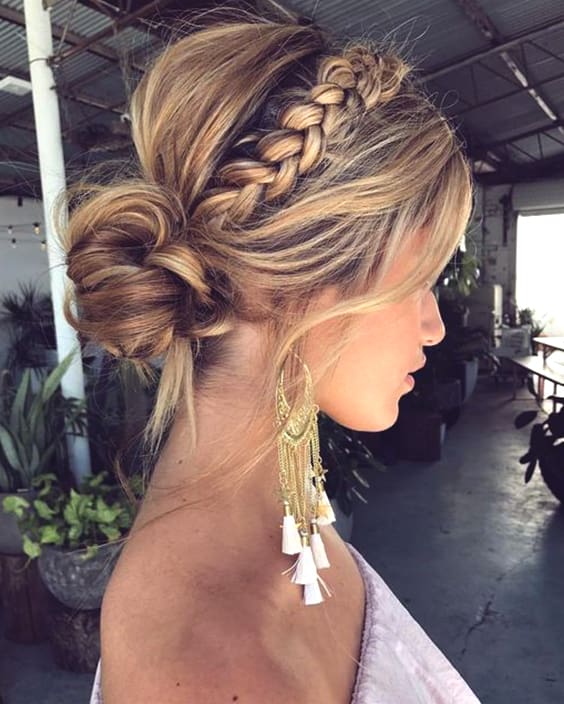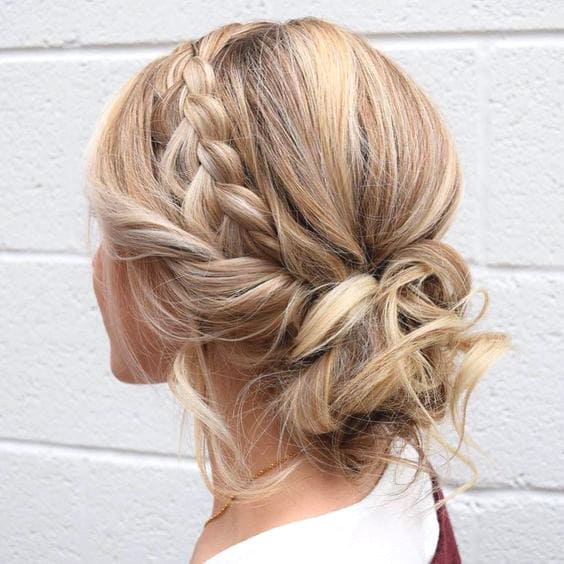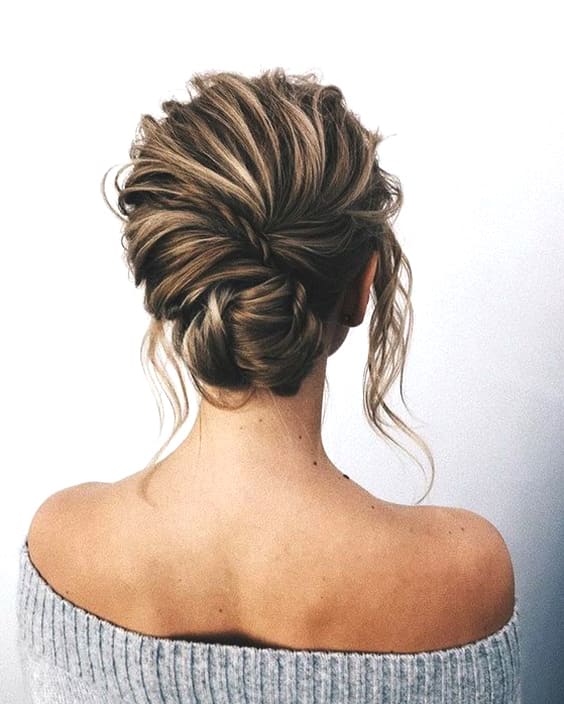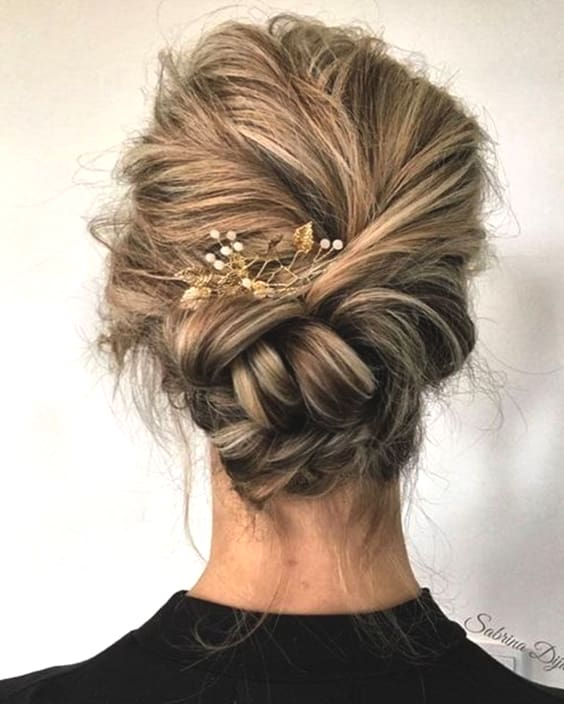 SLEEK BRIDAL PONYTAIL
If you're a person of basics, but you are looking for a hairstyle that suits a wedding, sleek ponytail is what you have been looking for! This chic and sleek bridal hairstyle will get all of those "OMG!" looks from everyone at the wedding. Moreover, many celebrities prefer sleek ponytail on the red carpet because of its classy look. A simple and tight ponytail is going to make a huge impact on the wedding. Note that: sleek ponytail is perfect for long hair, but don't worry if you don't have, 'cause hair extensions can save the day!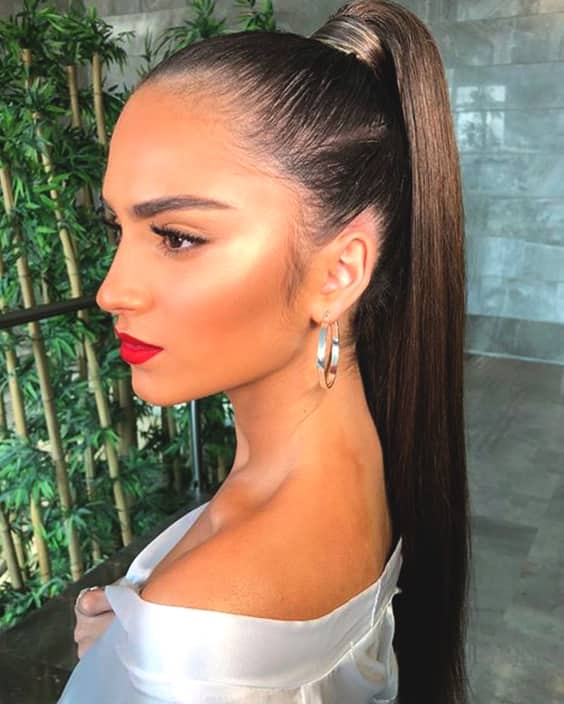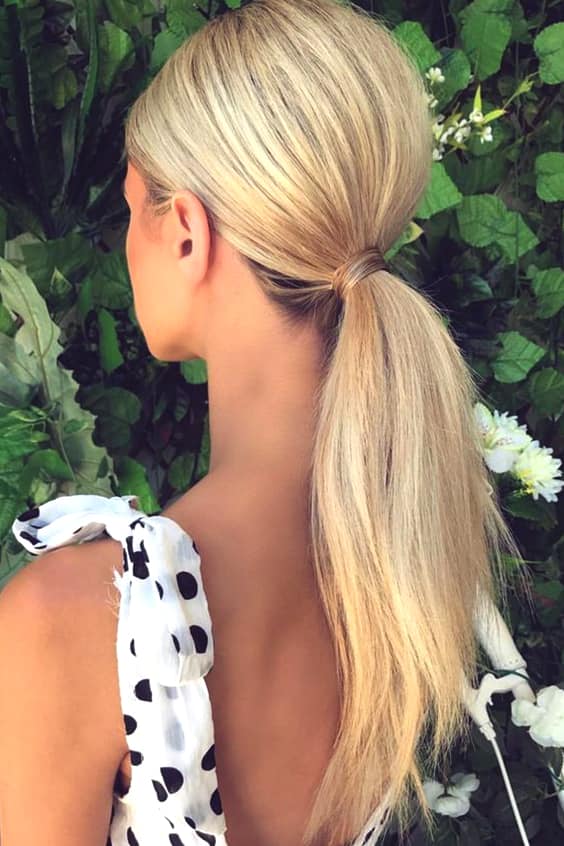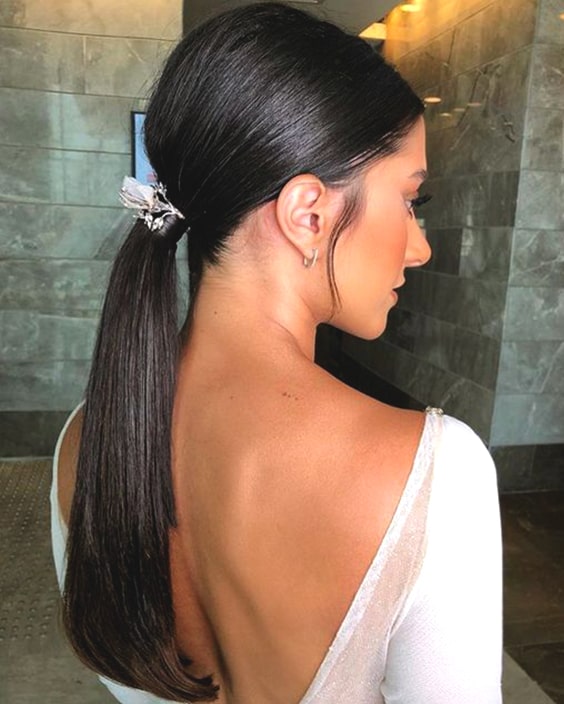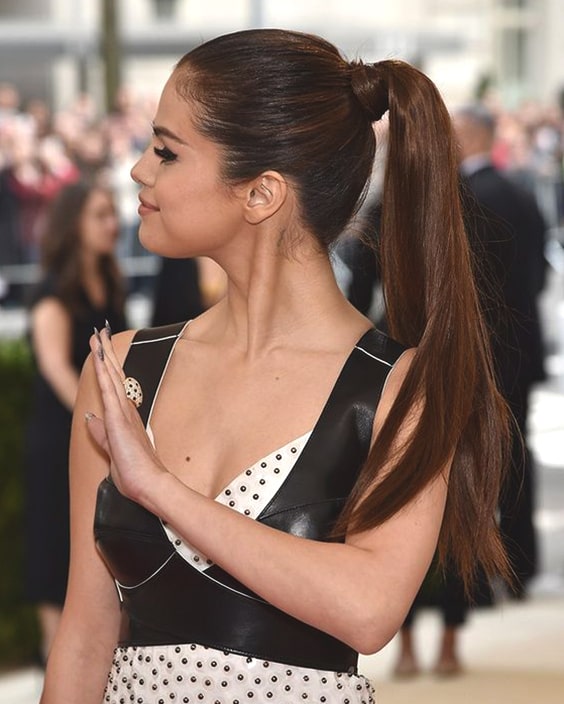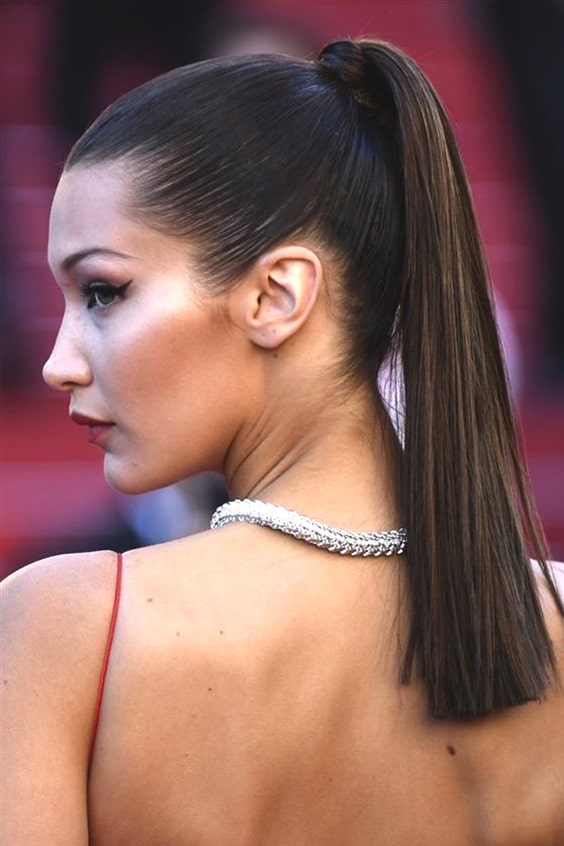 LOW TEXTURED PONYTAIL
Here is another super easy and stylish wedding hairstyle that you will love it. What I like about low textured ponytail is it looks so cool and saves time. You can DIY with a curling wand to give that textured look to the pony. Leave messy pieces top of your hair and pony. The motto is simple: the messier hair is the better hair.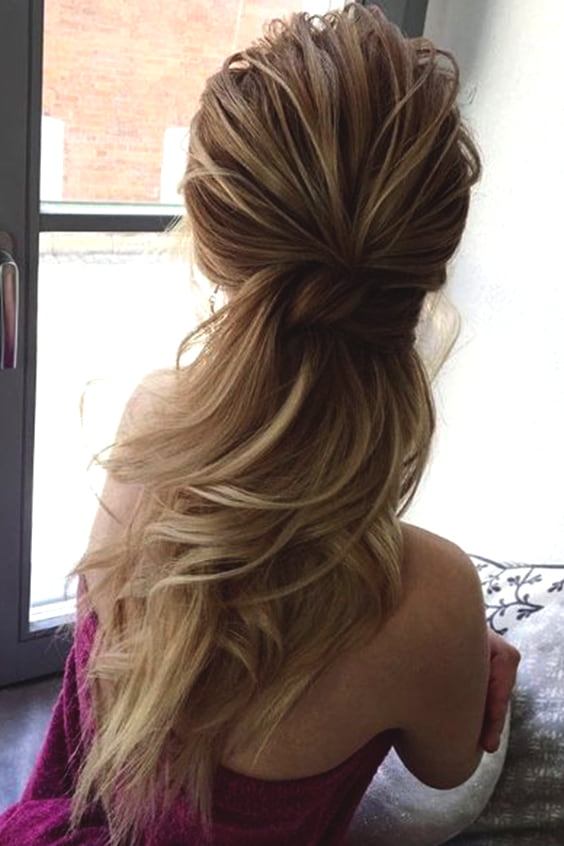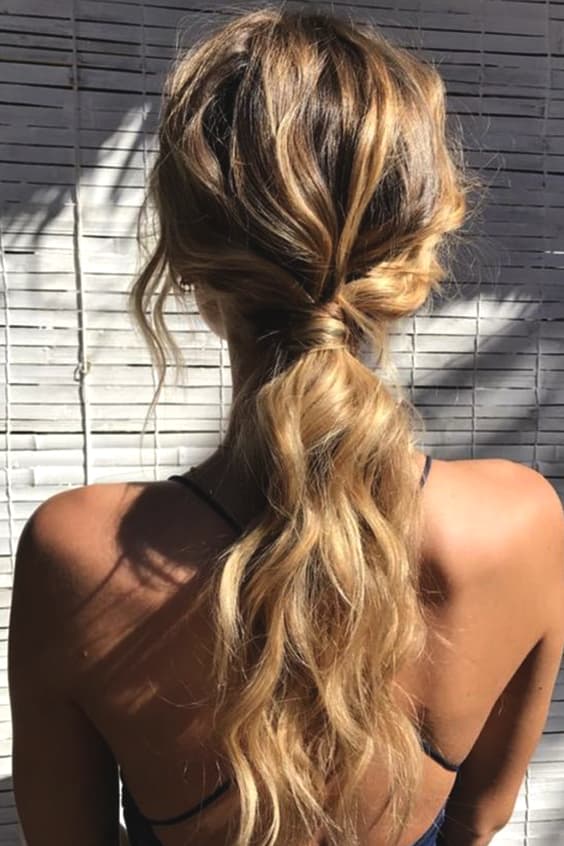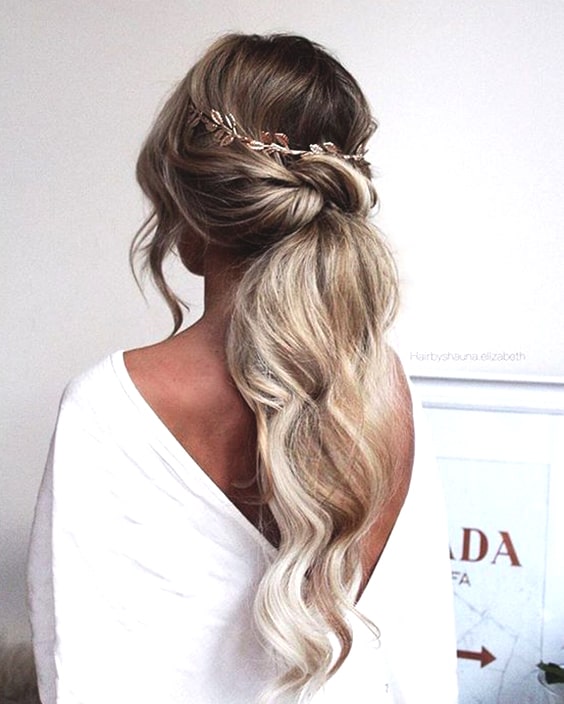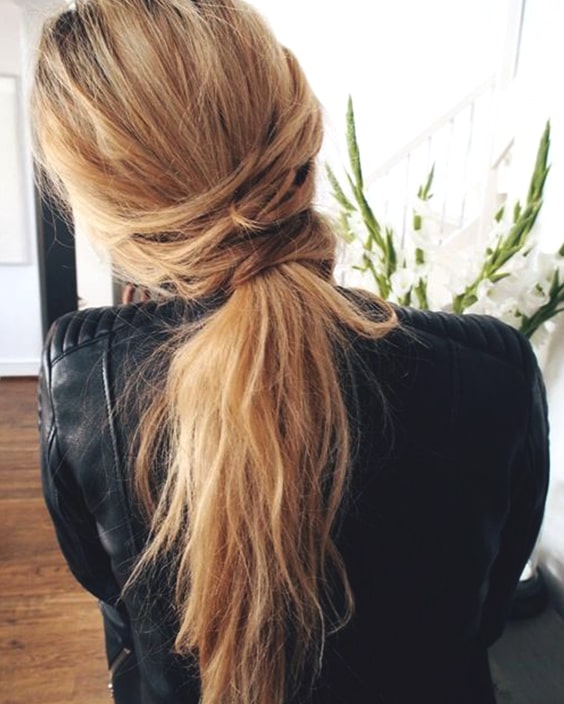 HALF UP HALF DOWN WEDDING HAIRSTYLES
The next bridal hairstyle idea is one of the most favorites wedding hairstyle all around the world. I'm talking about half up half down hairstyle which is so popular between the brides. Reveal your unique side by trying unusual half up half down stylings such as twisted half hairdo or braided half hairdo. Many more options are waiting for you to try them!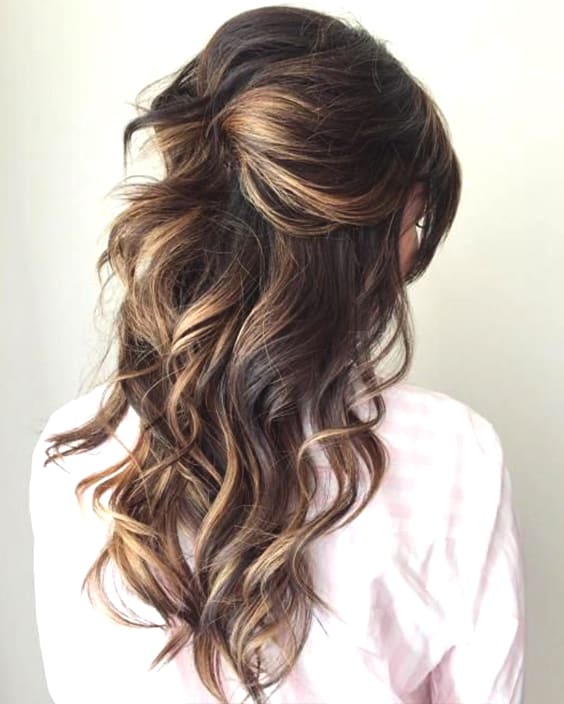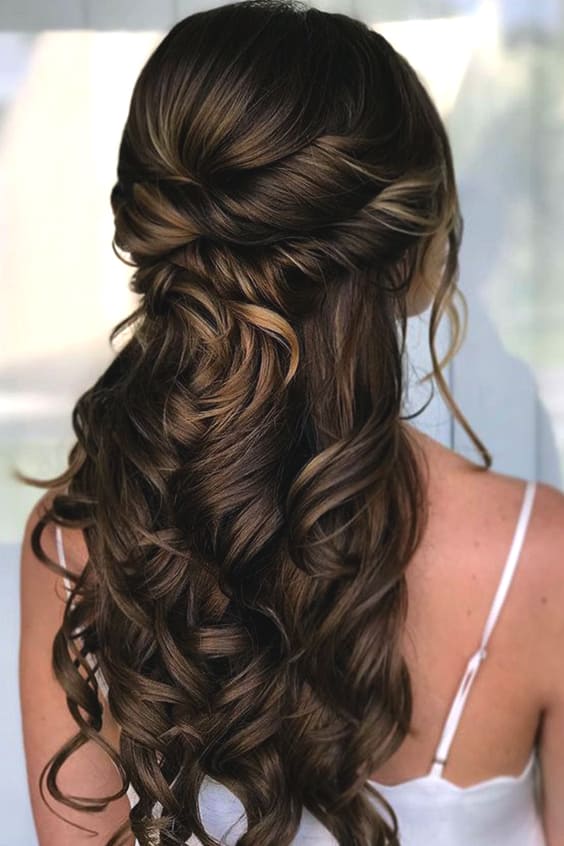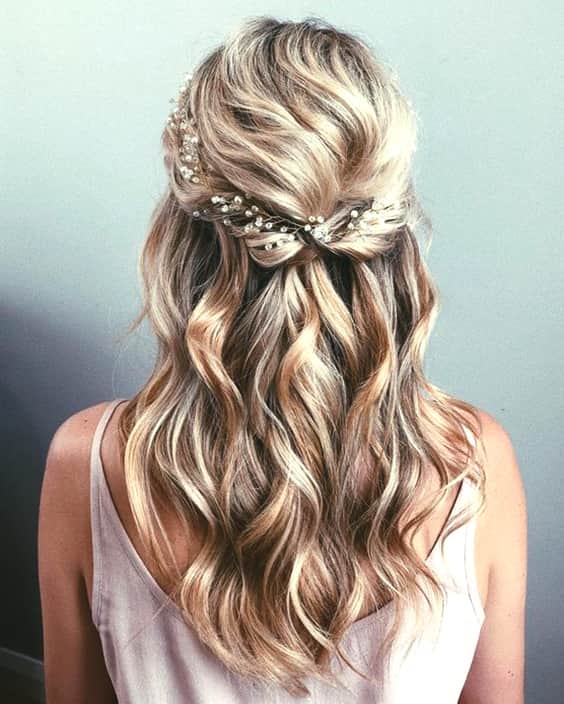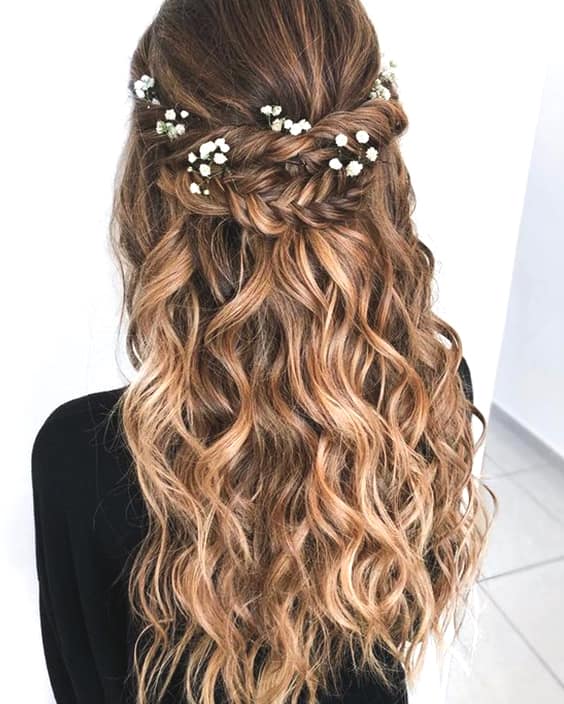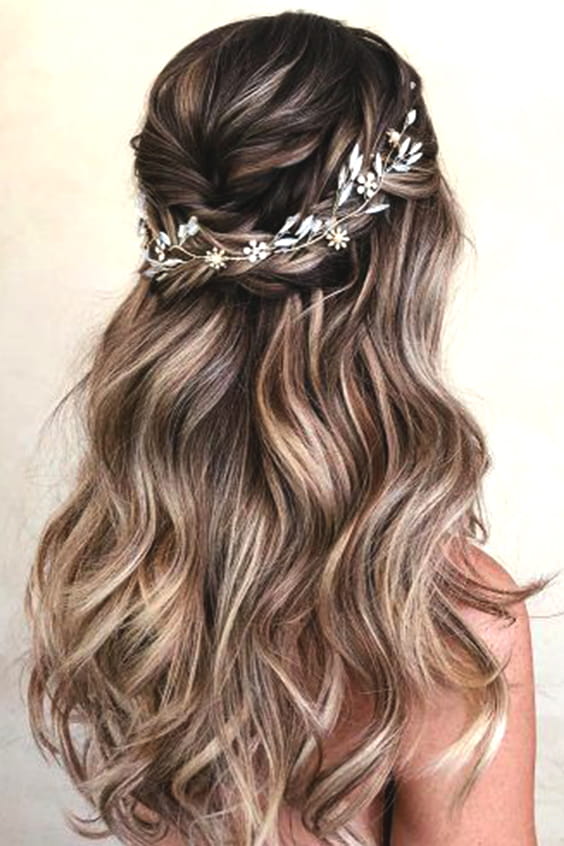 WEDDING HAIRSTYLES FOR LONG HAIR
First things come to minds when thinking a wedding hairstyle for long hair is half up half down hairstyle. Along with waterfall hairstyles, high buns are following after it. We have those choices under this post but we dig into Pinterest to show you more long hair wedding hairstyle ideas like a high elegant fishtail braid and vintage updos.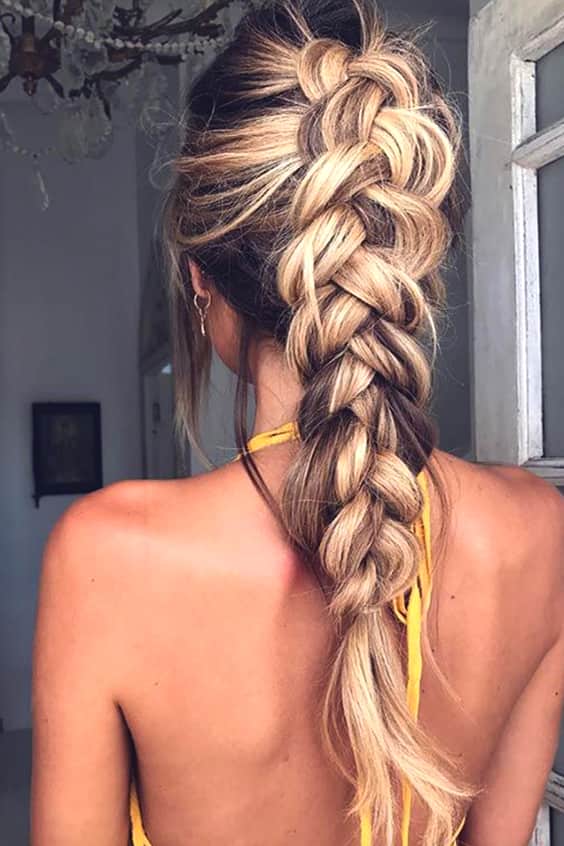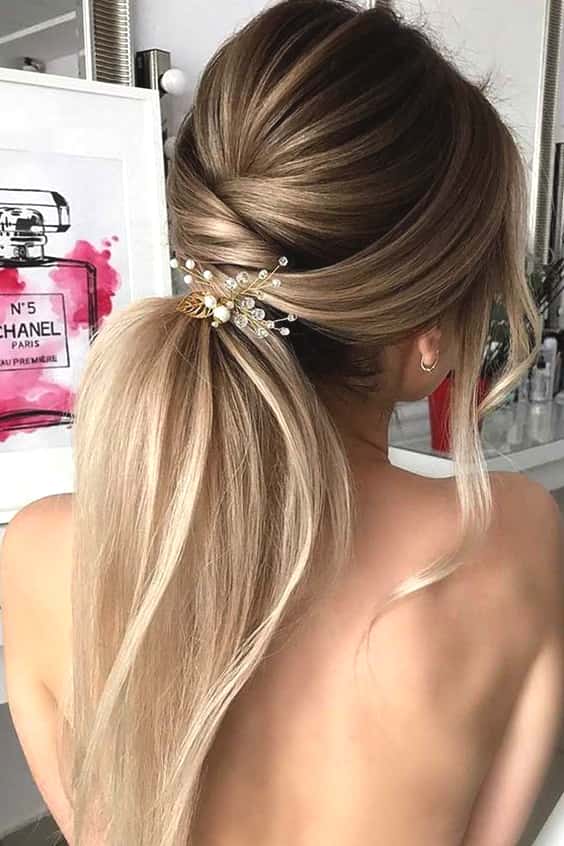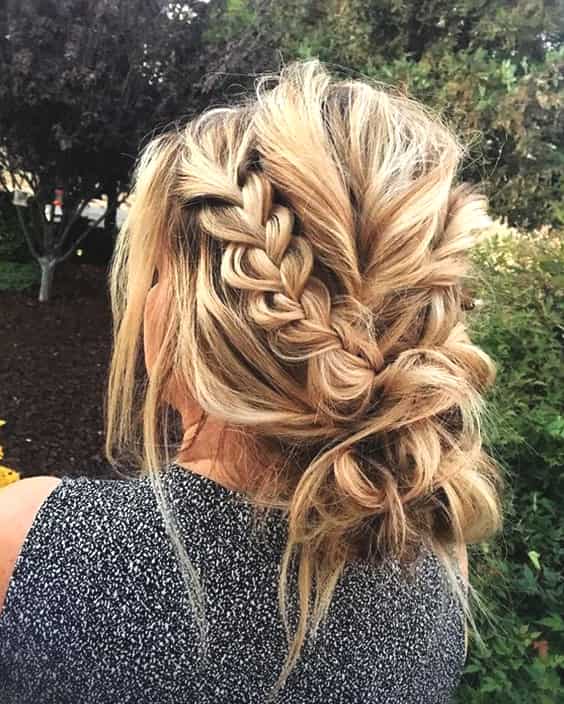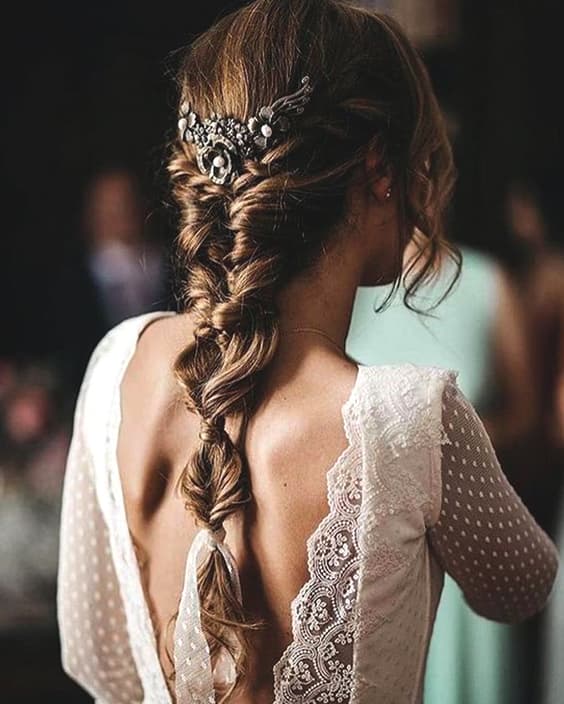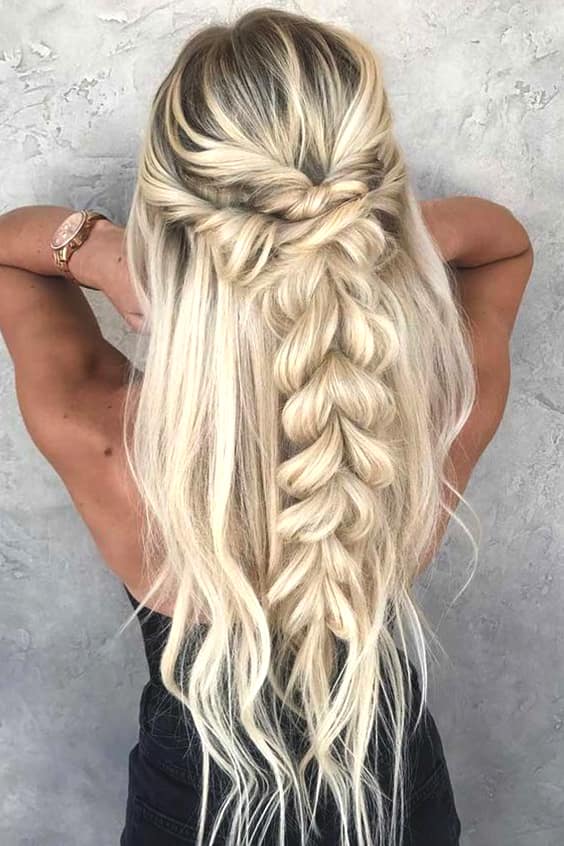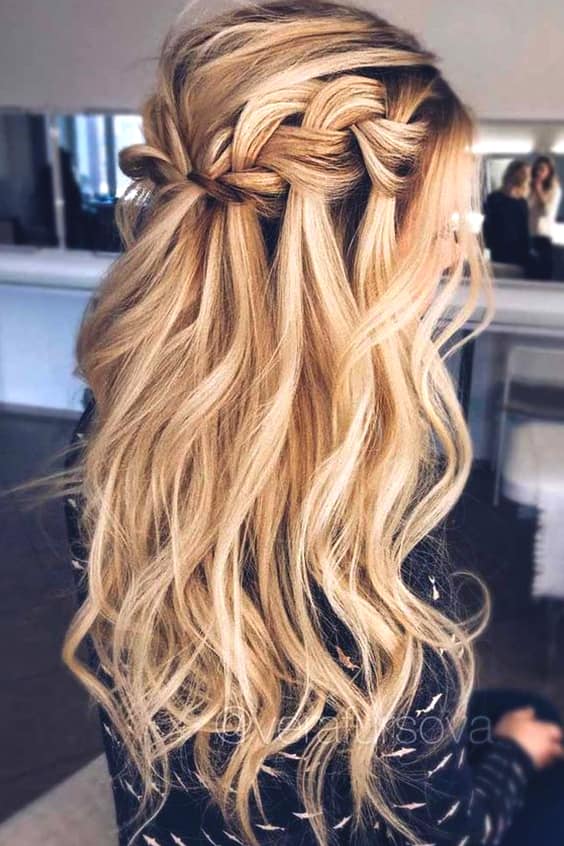 WEDDING HAIRSTYLES FOR SHORT HAIR
Wedding hairstyle options for short hair is both versatile and fashionable at the same time. Therefore, it means short-haired women are so lucky at the beginning of the wedding preparations. Here are your ultimate source of wedding hairstyle ideas for short hair!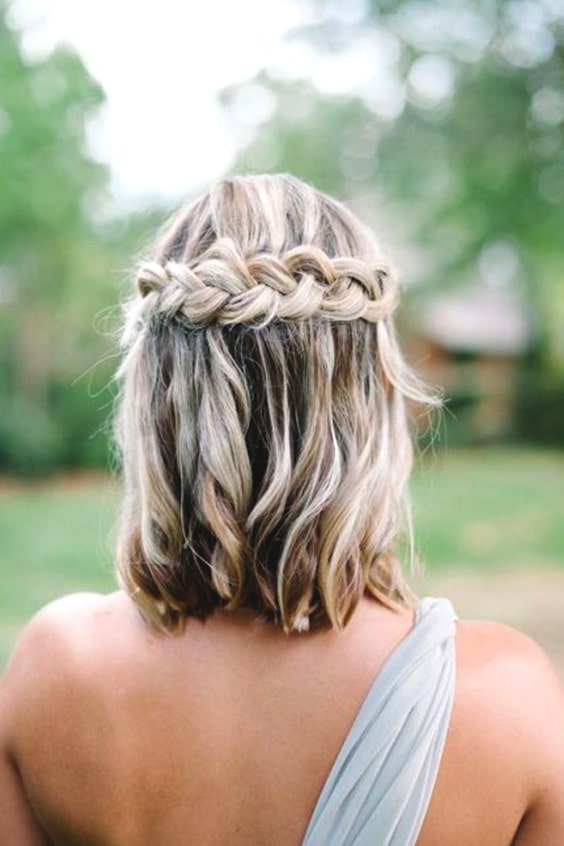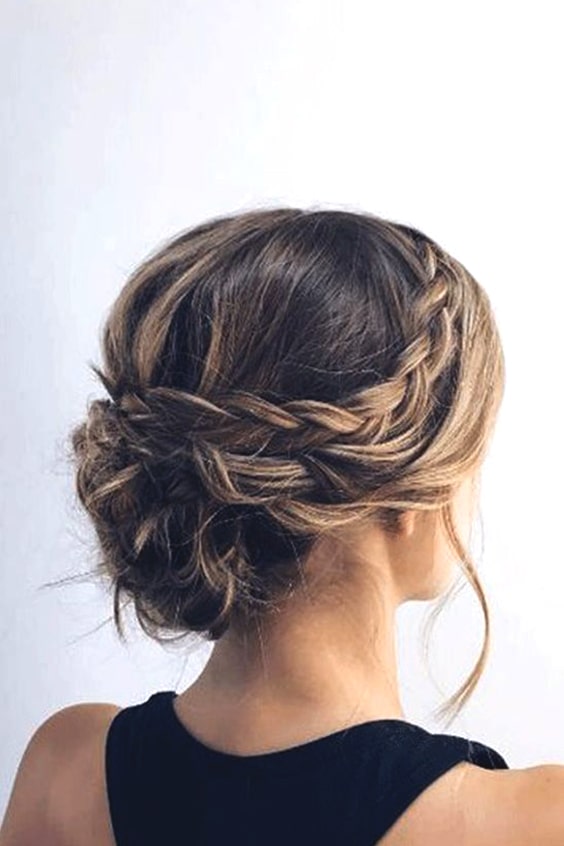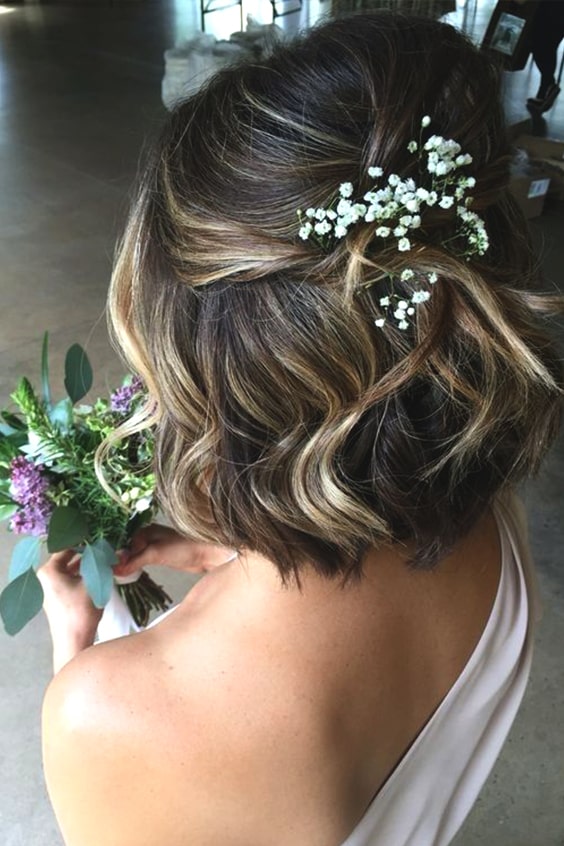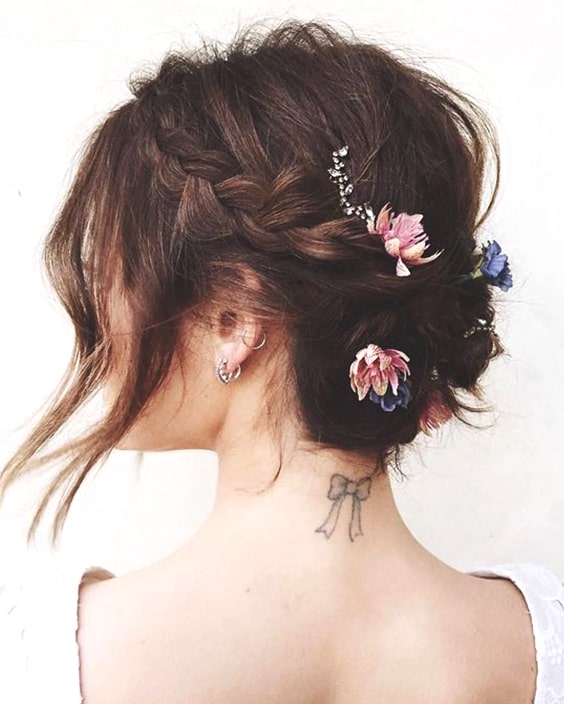 WEDDING HAIRSTYLES FOR MEDIUM-LENGTH
Looking for the perfect wedding hairstyle for medium-length hair? It's the right place that you can find it. There are many articles about short and long wedding hairstyles, but hardly ever medium-length hair. From side braided hairstyles to messy ponytails, we gathered so many ideas from the whole hairstyle sources in order to make you look like a star in 2019.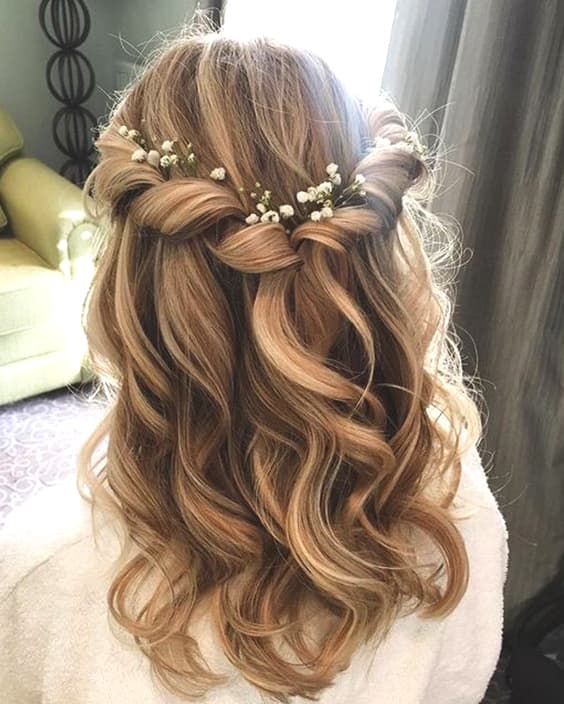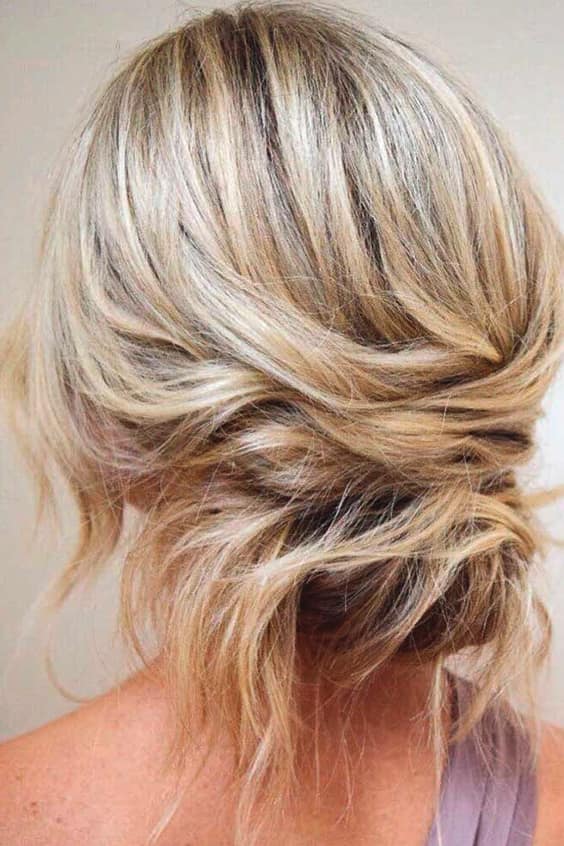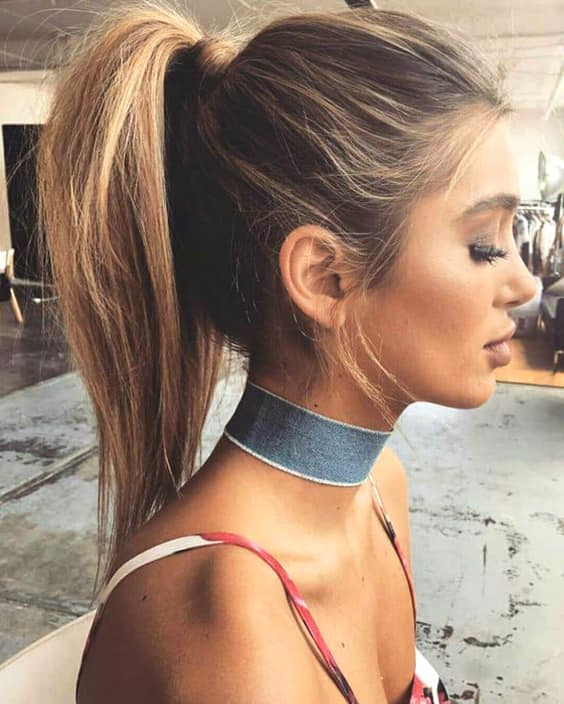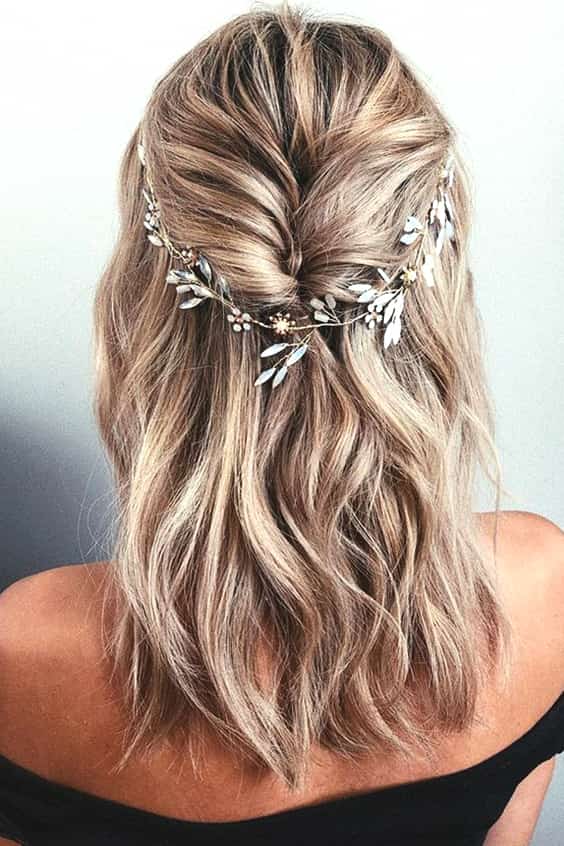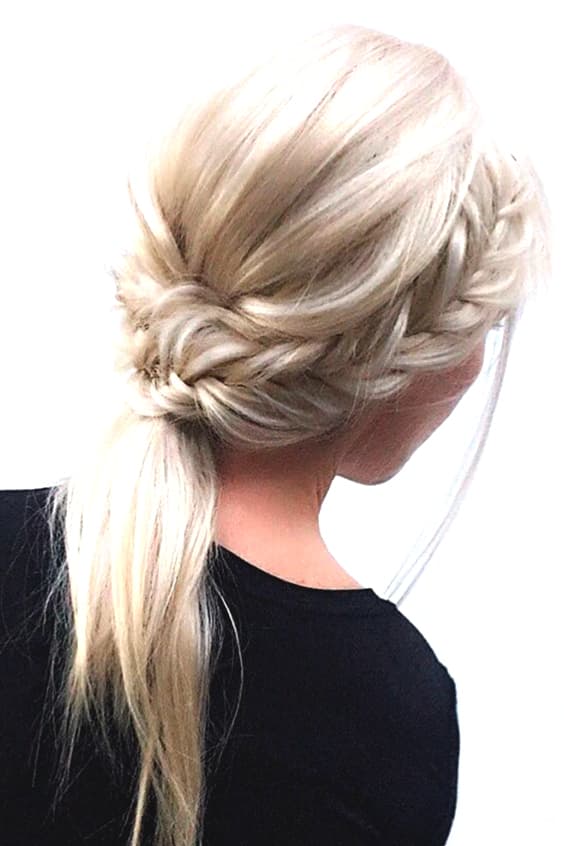 SIDE-SWEPT CURLS
You can't go wrong with side swept curls! Create a more voluminous and bright look that's why side-swept curls hairstyle is mostly preferred by brides in order to look fascinating on the wedding photographs. It's far far away from boring, on the contrary, you will turn heads with your gorgeous falling curls.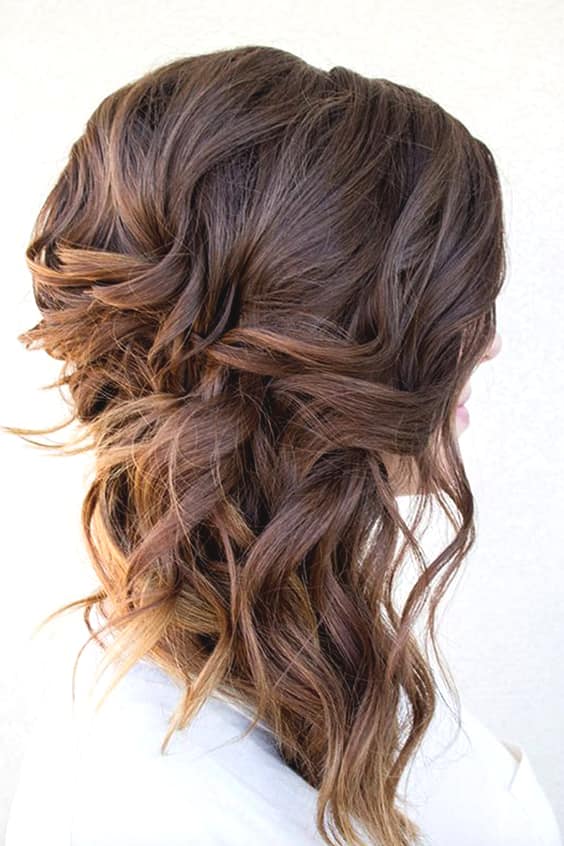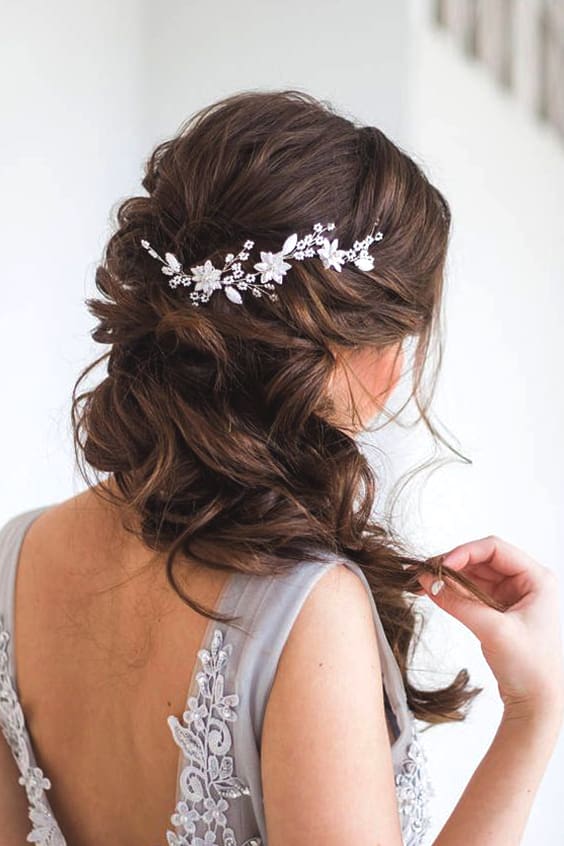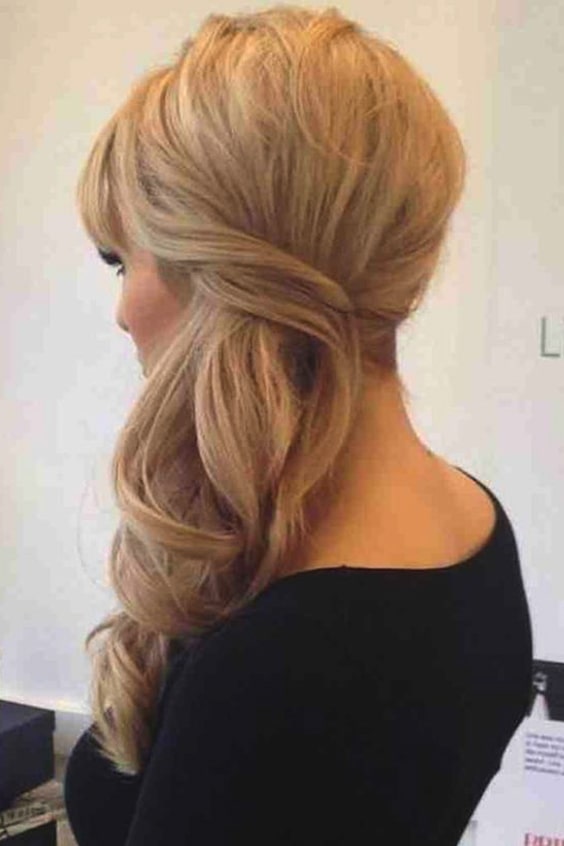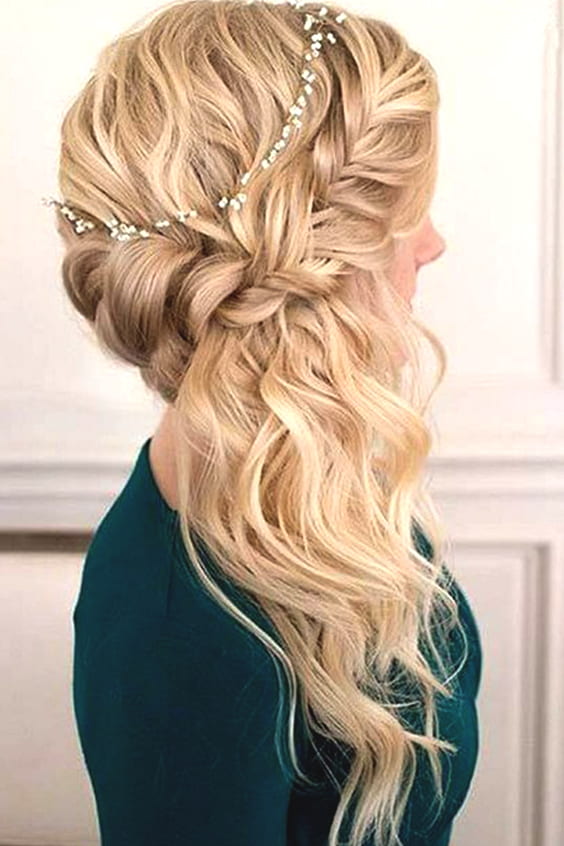 EMBELLISHED WEDDING HAIRSTYLES
Enhance your beauty with an embellish that you're going to put as a final touch to your hairstyle. We explored the popular fashion articles to show which embellish is the trend in 2019. This can be a brooch, a crown or even a floral accessory, it's up to your hairstyle. As an optional idea, choose a simple, easy-going hairstyle and embellish your hair with a shiny brooch which can suits perfectly to your jewelry.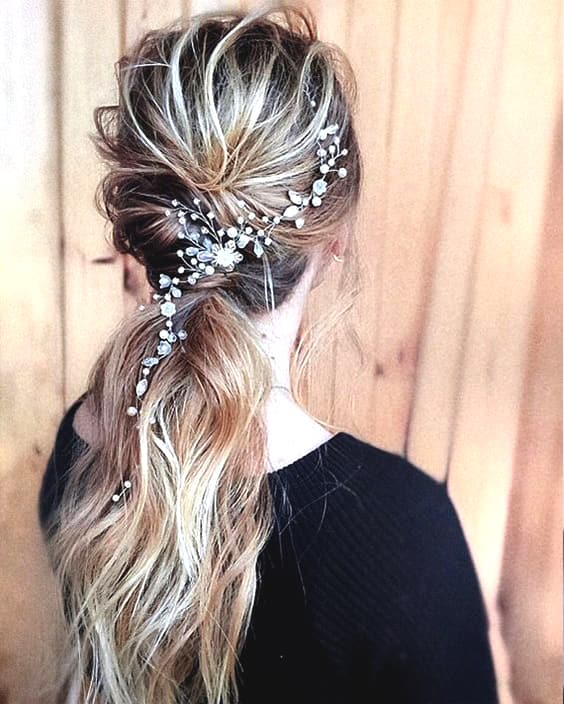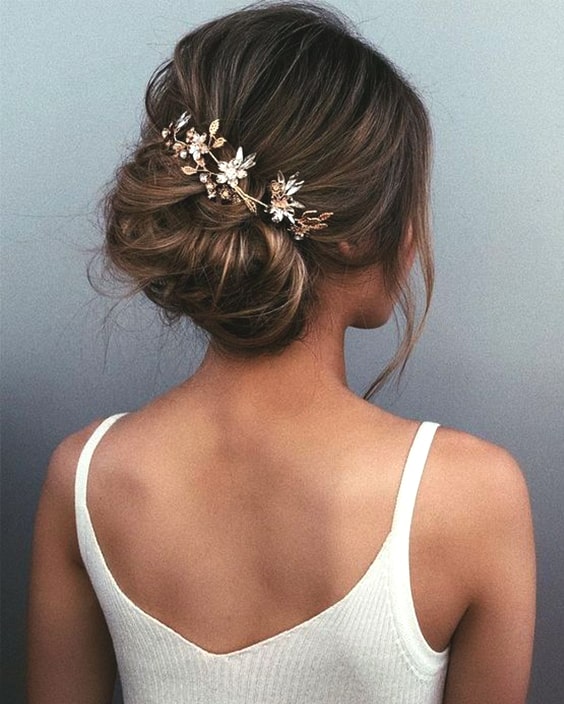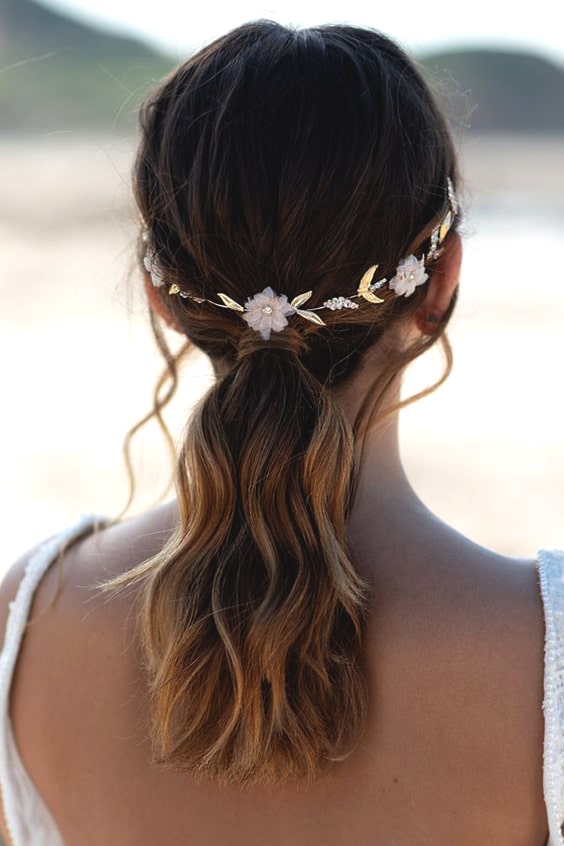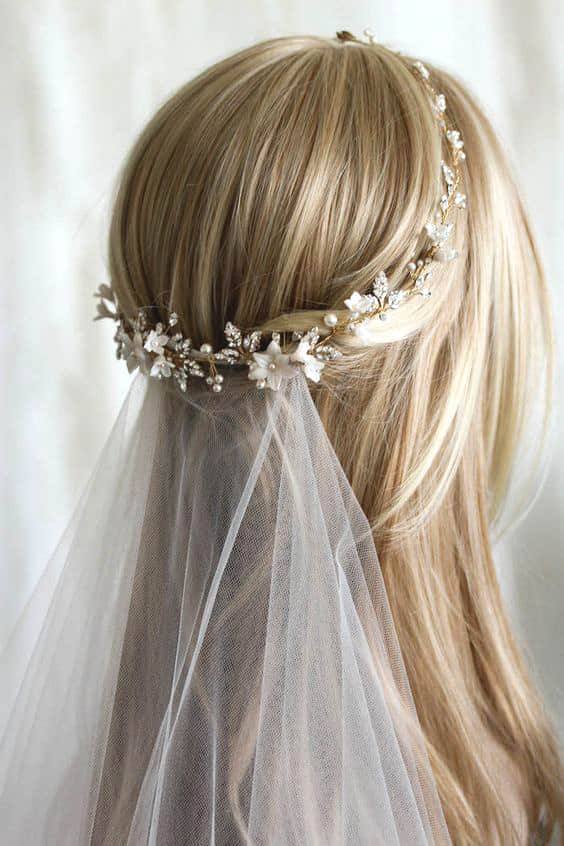 ELEGANT HIGH BUN
If you're a more romantic person, this elegant high bun wedding hairstyle is just what you need. You can do it a little bit messy by leaving a little bit in front of your hair or your bangs. I don't recommend a tight high bun because of its old-fashioned look.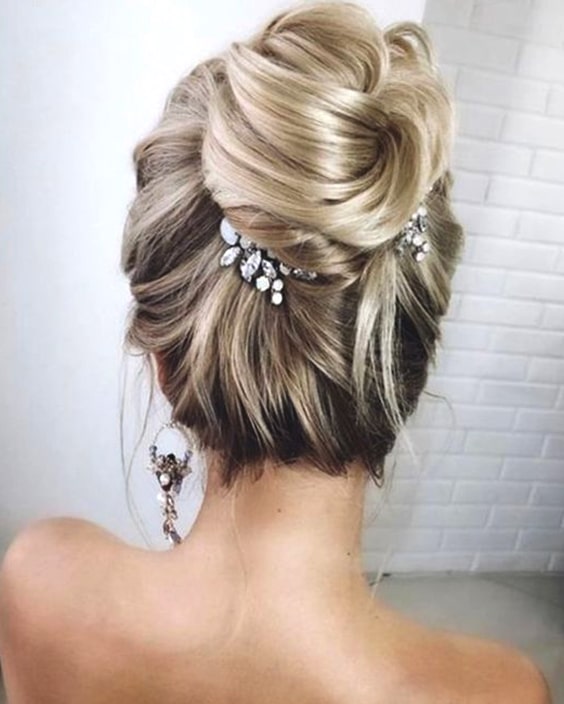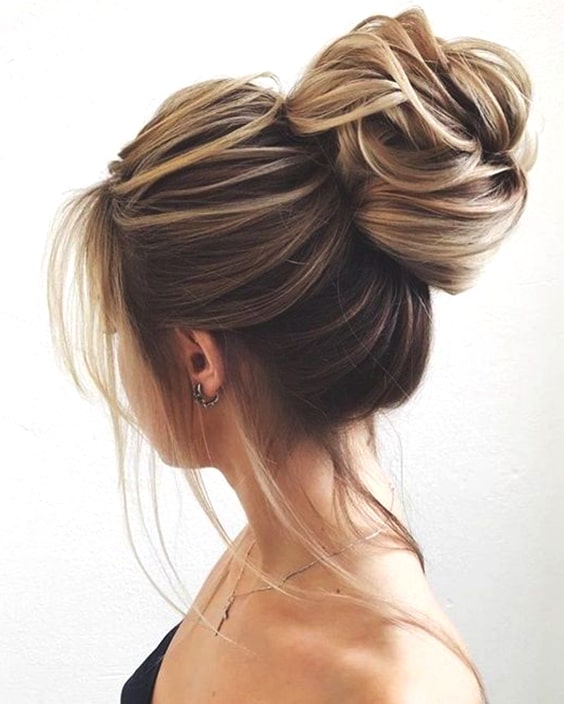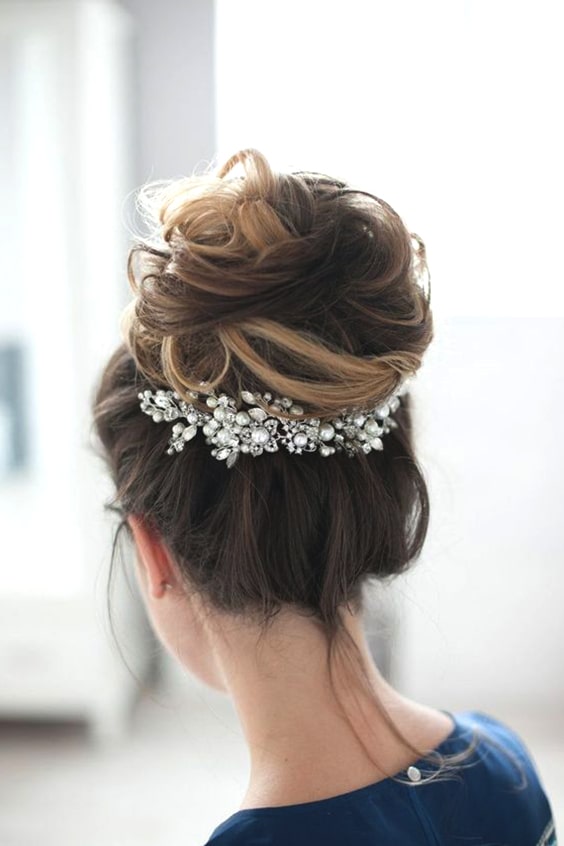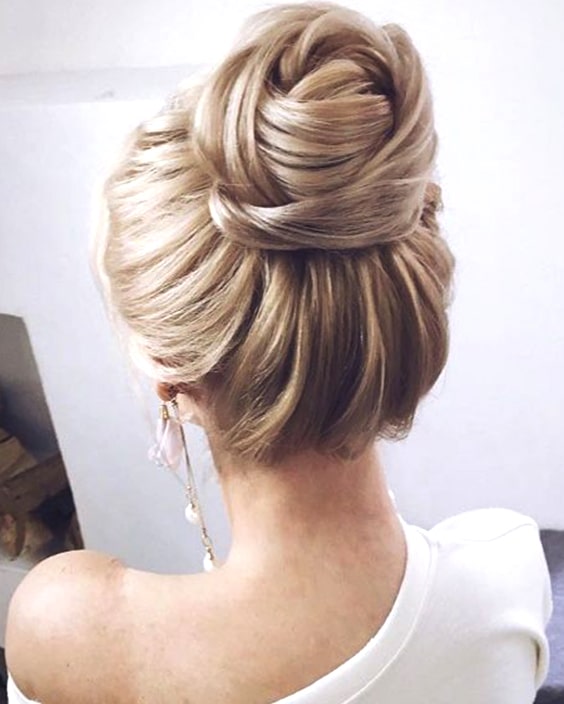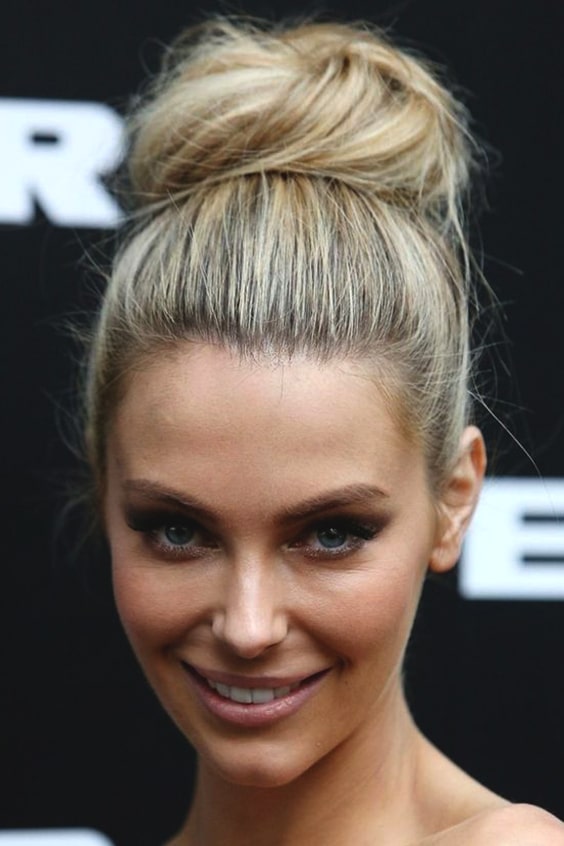 BRAIDED SIDE SWEPT
The last wedding hairstyle trend which has high demand in 2019 is side-swept hair, but it's not just a simple side-swept its braided side swept! Braided side swept hairstyle is not only looking so cool but also it gives that messy bohemian feeling to you. Shortly, if you want a boho bridal hairstyle at the wedding, braided side swept will satisfy you excessively.