No matter how much I like to have my hair dyed at the hairdresser, every time I see a box dye it makes me always wonder how it will look when I dye my hair at home. And after trying a few times, it will be a habit to buy box dyes because it does not only take your time but also it's much cheaper than a professional hair salon. Okay, I can hear you said that it's not so easy to dye your own hair, first of all, consider that dyeing hair at home came a long way in 2020. Besides, thanks to the internet we can reach the slightest bit of information at any time. So, if you are thinking about dyeing your hair at home, keep reading to find out all the tips you should know!
*Check out this tips & tricks tutorial that will help you to dye your hair easily!*
---

Decide The Right Hair-Dye Color
Your first step is to buy the right hair-dye box that is the most suitable for your hair color and your complexion. As a piece of advice, don't try at home something technically struggling such as balayage or highlights and do a strand test which is the key to see before dyeing your complete hair, all you need to do is dye a trimmed or hidden part of the hair. Additionally, hair color experts never recommend changing your hair to a completely different shade from your actual hair color. So, the important point is to choose your next hair-dye color is two shade lighter or darker than your natural hair color. By sticking to this guideline, you'll never meet a surprise like orange reflections. If you're not a natural blonde, your color options should be cool and ashy tones that can also be mixed with other hair-dyes to avoid the *warmth* result.
---

Put Your Hair-Dye Tools Together
Gather up the major things you will need when dyeing hair in one place. Make sure you get two boxes of hair-dye just in case. If your hair thicker or longer, one hair-dye box may not be enough to dye from top of your hair to ends. Don't forget to take an old towel on your shoulders, so the hair-dye won't leave stains all over your clothes. Some hair-dye boxes have their own combs inside the box but don't risk it and take one of your old toothbrushes to dye your hair easily. Plus, you don't have to use the bottle of dye in the box, get yourself a mixing bowl to apply the dye. To not miss a spot I recommend using a handheld mirror to see back of your head in the bathroom mirror. Lastly, take as many hair clips as you find that you need them to section your hair into four or six parts, then you are ready to dye your hair like a pro!
Two boxes of hair-dye
A comb
An old towel or robe
Mixing bowl
Hair-dye brush or a toothbrush
Handheld mirror
Hair clips
---
How To Dye Your Own Hair
First of all, read through the instructions paper in the box before you start, so you will clearly begin the steps and won't have to take a break in the middle of the process. Then, make your final preparations like take off your clothes and put on an old robe or towel to avoid staining. Wear the gloves inside the hair-dye box and start from the half-inch away from the top of your head, (because the heat from your head causes a faster color revealing), then turn to the top of your scalp to equalize the color at the roots. Use your comb to distribute the hair-dye to the rest of your hair equally. So that you avoid the color difference between the top and the ends of your hair.
---
How To Dye Your Hair Blonde At Home
Okay, first of all, I must say that if you're thinking a dramatic hair color change like darker colors to blonde, don't do it without a professional hair colorist. Because what you're watching on the tutorials won't match what you're going to have. And since dyeing your own hair at home is already risky, it would be best not to try a huge transition by yourself. So, if your current hair color is blonde or blonde under-toned or you just want to cover up your roots, here's a great blonde hair-dyeing tutorial to easy to follow!
*This going blonde hair at home tutorial is a must-watch!*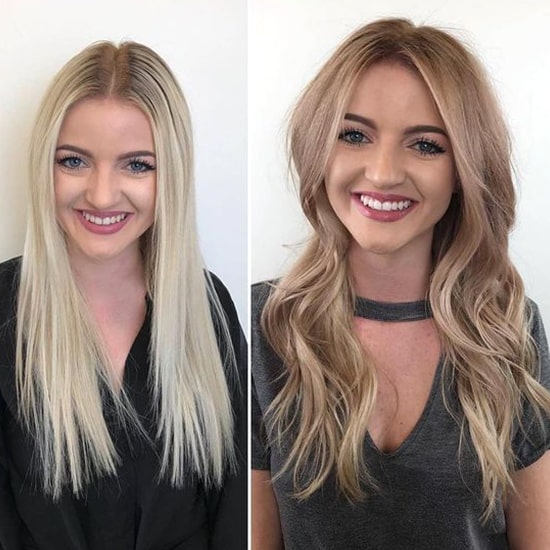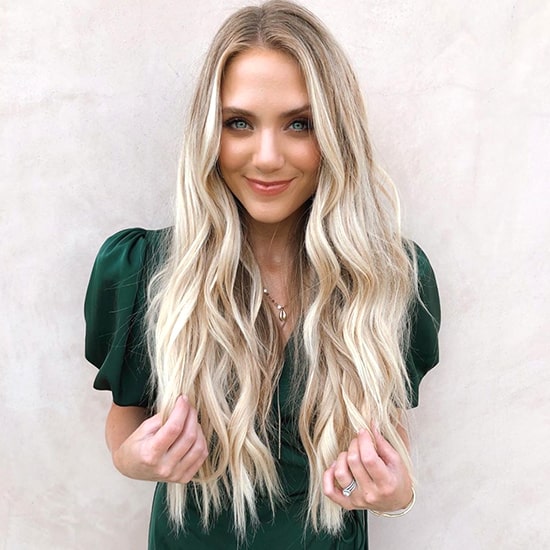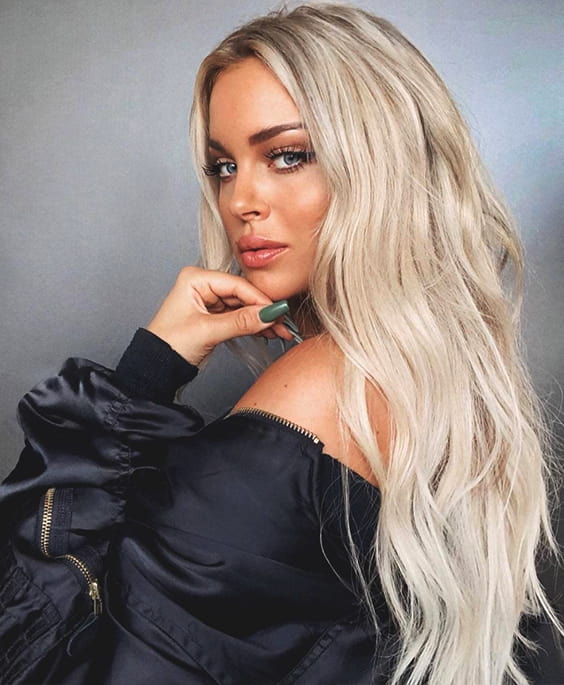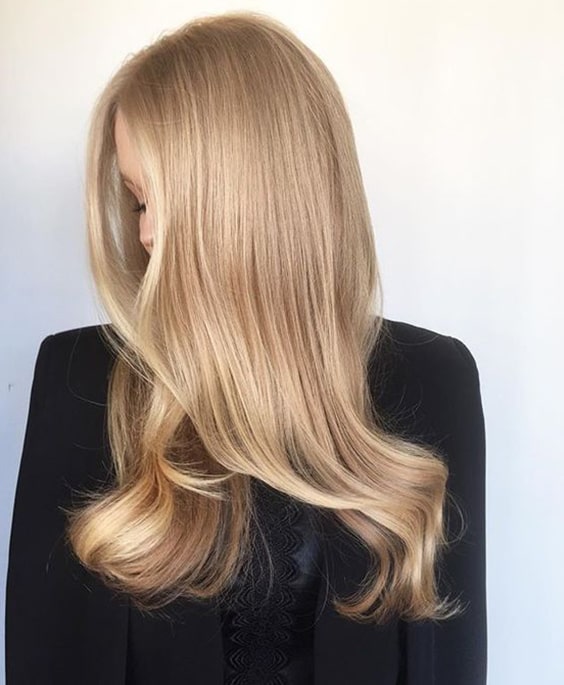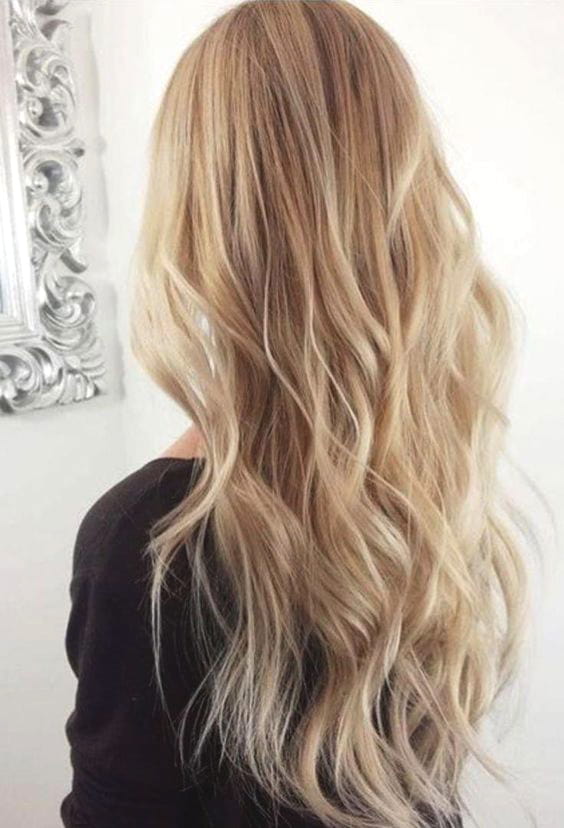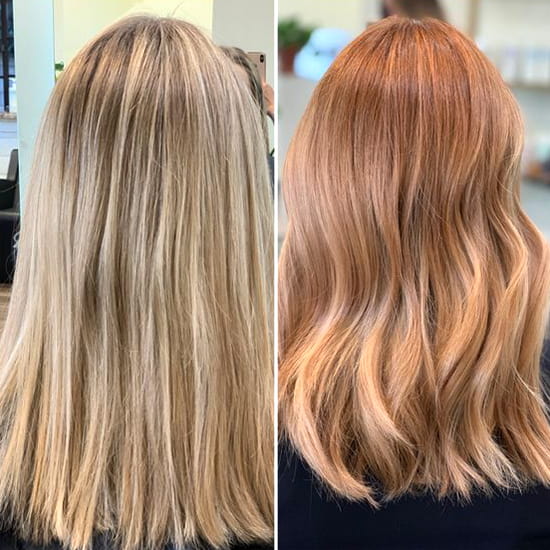 ---
How To Dye Your Hair Brown At Home 
Going from blonde to brunette is much easier than going lighter shades. When you change your lighter hair to the shades of brown, you don't have to follow the rule of dyeing it just two shades darker than your natural color. While choosing a brown color to catch the perfect tint, depend on your skin tone. If you have warm undertoned skin, then you should prefer warm-toned hair dye like red or golden hues in it, on the contrary, if your complexion is cool undertoned, cool shades go best with your appearance like ashy or blue hints included hair-dyes.
*Here's an inspo-worthy going brown guide that you should see!*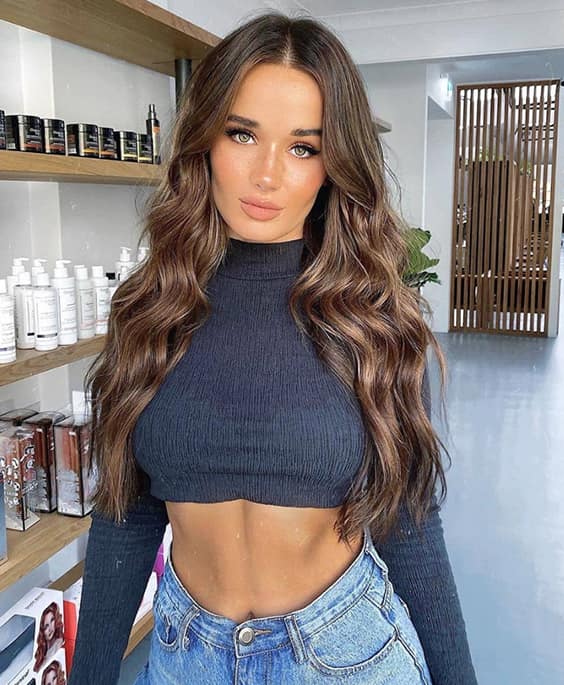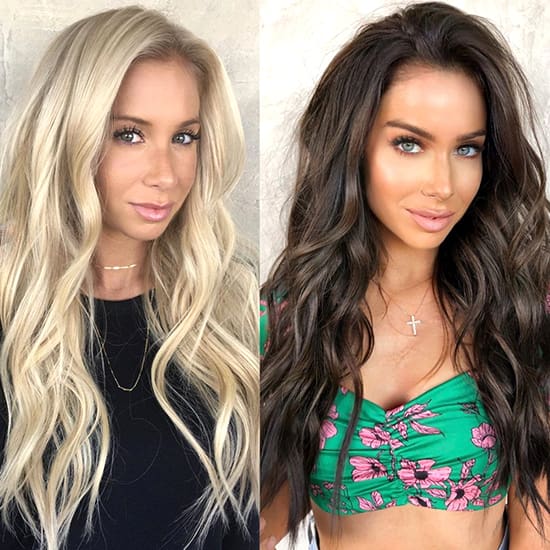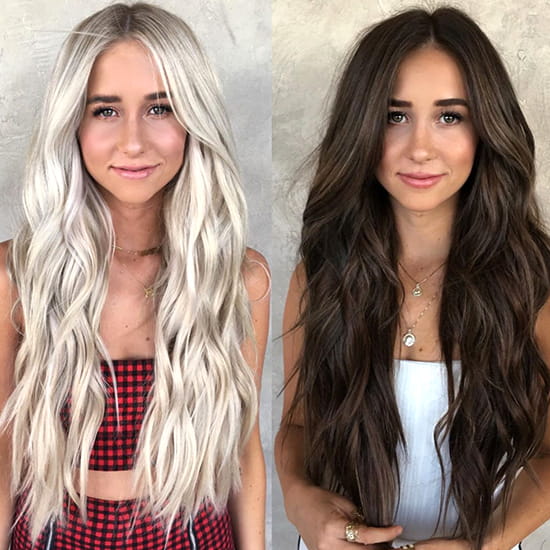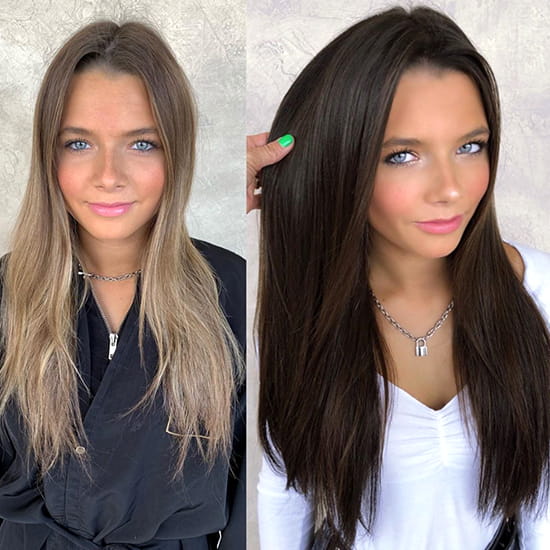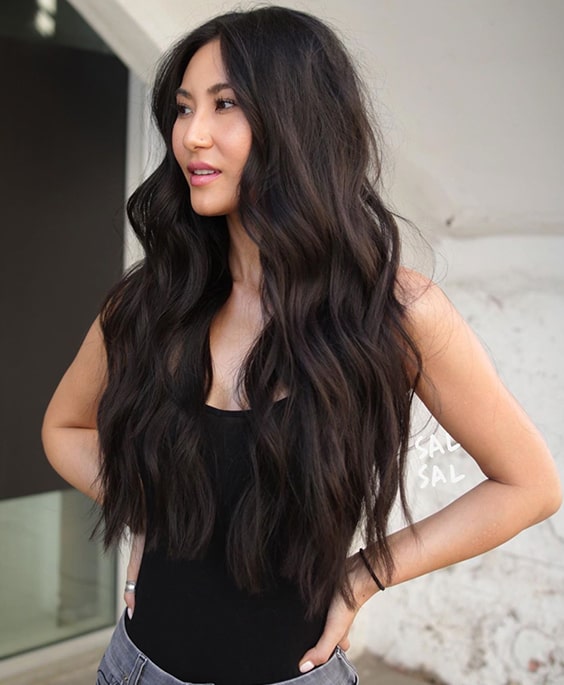 ---
How To Dye Front Strands At Home
It's the most popular hair trend of the year, dyed front strands! Plus, it's more effortless and less risky than dyeing your whole hair. If your current hair is a shade of blonde, you have less job to do, dyeing your front hair is what you need to try. If you have brunette hair, then all you have to do is bleach your front strands and dye them as pastel pink, lilac, or whatever your favorite color is. There is one more option for dyeing your front hair at home: spray dyes! It's not as permanent as box dyes but you can see how it suits you before doing a dramatic change to your hair.
*Take a look at this influential dyeing front strands tutorial which is easy to follow!*